We get asked this question a lot. Coming up with a single answer for the easiest country to get citizenship and a passport is not so simple. This is because your individual circumstances are different, the ease accessing citizenship of countries will be different. We've taken a look at some of the easiest opportunities for citizenship around the world. Now, you just have to find the program that suits you best.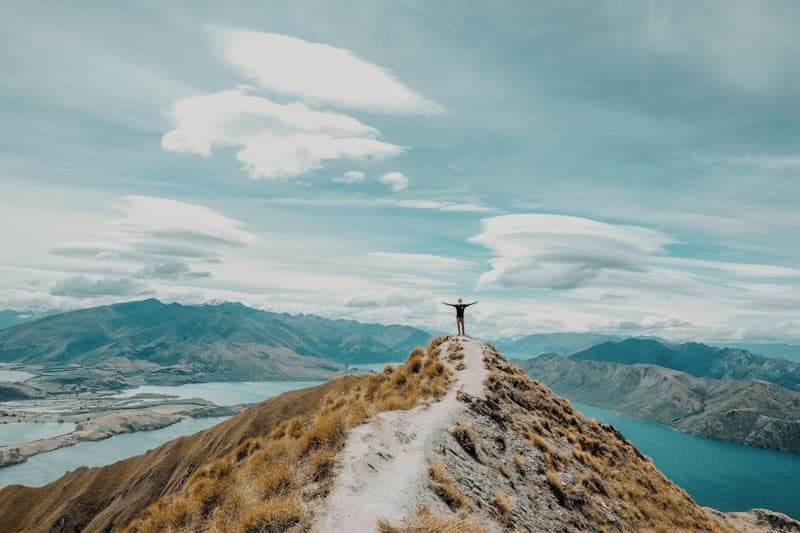 Questions that can impact where you can get citizenship easily include:
Which countries do you already have citizenship of?
You ancestry. Specifically, where are your parents and grandparents from and what is your family history?
How much money do you have available to invest in the country whose citizenship you are interested in?
How much income are you able to show without getting a job in your destination country. To illustrate, this can include income from existing businesses, investments or other sources?
How long are you willing to live in a country before becoming a citizen of that country?
Now, having said all that, there are some great opportunities that will be accessible to many people. To this end, we have spent thousands of hours analysing immigration rules from around the world and here are some of our favourites.
Which countries are the easiest to get citizenship through your family?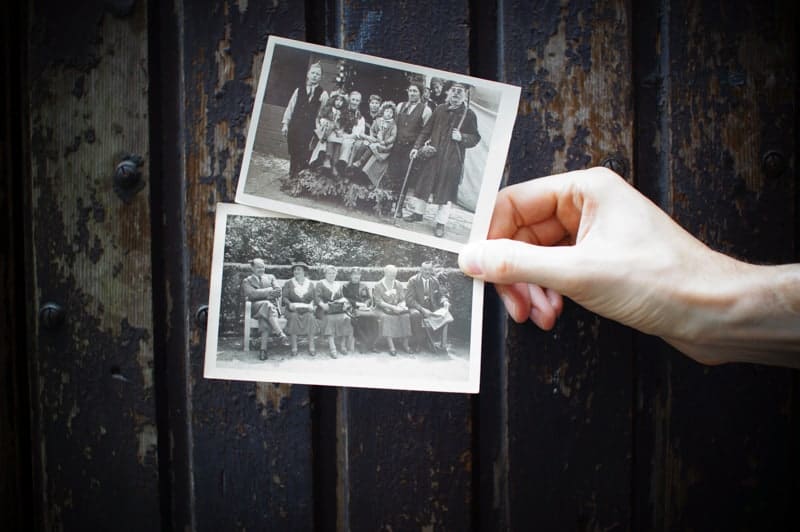 Some countries in the world give citizenship to you if you were born in that country (jus soli). An example of this rule is the USA. Other countries allow you to inherit citizenship through your parents if they were citizens of that country when you were born (Jus sanguinis). This is the case in much of Europe. Finally, some countries apply both principles, such as in Australia.
There are a few countries in the world however that will go a step further. These countries allow you to inherit citizenship through your grandparents or even great-grandparents. We have found that this comes as a pleasant surprise to many people who realise they are able to get second passports this way. Here are a few of those examples:
You can get citizenship through a grandparent who was born in Ireland. This entitlement is not affected by when or where you were born.
You can also get citizenship through a great grandparent. The catch is that your parent must have been an Irish Citizen when you were born.
In both these instances, you need to register on the Foreign Births Registry as a starting point.
Italy is unique as citizenship is passed on from parent to child without limitation of generation. That said, the condition is that none of the ancestors has ever renounced their Italian citizenship.
Importantly, this means is that you can inherit Italian citizenship from your grandparents, great grandparents or even grandparents 5 generations removed. This applies only if none of your ancestors along the way gave up their citizenship of Italy. For example, some countries only allow one citizenship, which may have forced one of your ancestors to renounce their Italian citizenship.
Poland goes back to 1918 when it became an independent country. Your claim is based on any ancestor having lived in Poland as a Polish citizen after that time. You can claim citizenship if you have an ancestor who meets those criteria. Poland has a similar approach to Italy. If your ancestors revoked their Polish citizenship then you will not be eligible.
A new Hungarian nationality law was passed in 2011. It applies to ancestors who were Hungarian citizens before 1920 or between 1941 and 1945. If you have family that meet the requirements, you may be eligible for citizenship. The law allows those who are descendants of a person who was a Hungarian citizen before 1920 or between 1941 and 1945 to be eligible for citizenship. This includes areas that used to be part of Hungary but are now parts of neighbouring countries such as Slovakia and Romania. There is a requirement to speak basic Hungarian before you apply.
Descendants of those persecuted
A number of European countries offer citizenship to descendants of victims of state persecution. Examples of this include:
If you can show you are a descended from the Sephardic Jewish community you may be eligible for Portuguese or Spanish citizenship. This community was persecuted and expelled from the Iberian peninsula around 1492.
Similarly, if you are a descendant of the Portuguese Jewish community expelled in the Portuguese Inquisition, you may be eligible for Portuguese Sephardic Jew citizenship. Your ancestors needed to belong to a Sephardic community of Portuguese origin with ties to Portugal.
Descendants of those persecuted on political, racial, sexual orientation or religious grounds during the Nazi dictatorship may be eligible for German citizenship.
Related Blog you may enjoy: Understanding our roots with Ancestry DNA
Which are the easiest countries to get Citizenship by Investment?
Many countries these days offer citizenship in return for investing in their economy. To list some could include investments range from purchasing real estate, shares, investing in a local company to contributing to a government fund.
Here is a small flavour of some of the citizenship by investment opportunities. You can view a more complete list of the opportunities on our Investment Visa page.
Malta
Malta's Individual Investor Programme (MIIP) offers a quick and easy way for European Union citizenship. But, it doesn't come cheap.
You'll need to have an income of more than €100,000 or have savings of €500,000.
You'll make a €650,000 non-refundable donation to the Malta national development fund.
Then, you'll need to invest €150,000 in Malta Government Bonds or securities listed on the Malta stock exchange. This investment must be maintained for 5 years.
Finally, you'll need a property in Malta. You can either purchase one for more €350,000 or rent for more than €150,000 per year.
Antigua and Barbuda
A one-time donation to the Antiguan National Development Fund in the minimum sum of US$100,000 allows you to apply for citizenship. The amount is US$125,000 for a family of five and over. You will also need to pay a processing fee of USD$25,000 for up to a family of four. In addition, you need to pay USD$15,000 for each dependent after that. This program gives you and your family full citizenship. A passport from Antigua and Barbuda provides you with visa-free travel in 126 countries globally. This includes all of the Schengen countries, Canada and much of South America.
St Kitts and Nevis
This citizenship by investment programme focuses on real estate investment. To qualify you will need to invest more than US$200,000 in a pre-approved real estate project. After seven years you can sell the property.
Alternatively invest in a pre-approved real estate project of upwards of US$400,000 for each main applicant. You can sell this property after five years.
There are two sets of fees payable.
The first is a processing fee. This is US$7,500 for the main applicant. In addition, each dependant over 16 years old will also be liable for a fee of US$4,000. The second is a one-off fee on approval of the citizenship. This amount is US$35,047 for the main applicant. There is an additional fee of US$20,047 for a spouse and US$10,047 for all other dependents. The dependents fee is applicable regardless of their age.
Citizenship by naturalisation may be the easiest way to get citizenship. It just may not be the quickest
The topic of this blog is the easiest way to citizenship, and not the quickest. Many people cannot meet the ancestry or citizenship by investment requirements. For this group citizenship by naturalisation may be the easiest way to become a citizen of another country.
Residency is generally much easier to gain than citizenship. However, in many cases residency can be converted into citizenship. As well as serving a residency period there can be other requirements like passing a local language test.
The normal pathway to becoming a naturalised citizen is to first become a legal resident of a country. You then serve a residency period, living there for several years. This enables you to apply for citizenship by naturalisation.
The residency period you need to serve can vary greatly. Some countries can be as short as one year, while others as long as ten. Many counties offer shorter residency qualification periods for people like refugees, spouses of citizens, adopted children, and other groups.
In Argentina, for example, it is just two years. This is one of the fastest in the world. And, once you have Argentina nationality, you can live and work in any of the MERCOSUR countries.
But first, how do you get residency of another country? Here are some options for you to think about:
Cross-country agreements can be an easy pathway to residency and citizenship
These are agreements between countries that allow each other's citizens to live and work freely or more easily in each other's countries. After a period of residency, you can become a citizen of that country. Here are some of the agreements:
The Nordic agreement between Denmark, Finland, Iceland, Norway and Sweden.
European Economic Agreement (EEA) is an agreement between all 27 EU countries, Switzerland, Iceland, Liechtenstein and Norway. Citizens of these countries can live, work, and move freely in the EEA Area.
The Trans-Tasman Agreement between Australia and New Zealand allows citizens of both countries to live and work freely in each other's countries.
The MERCOSUR agreement makes it easier for citizens of South American countries to get residency in each other's countries.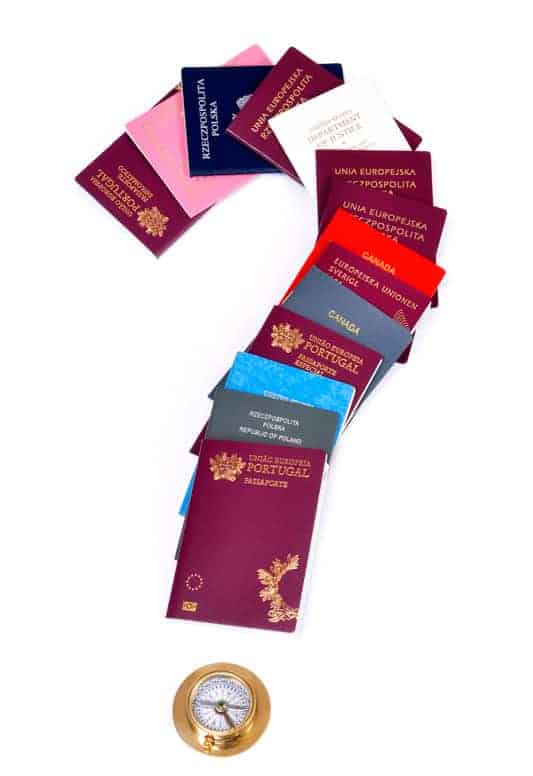 What are the easiest countries to get Residency by Investment?
Governments across the world offer residency visas if you make an investment in their economy. Here is a flavour of some of these opportunities. Please visit our Investment Visa page for a more complete view of all of the opportunities.
Portugal Golden Visa
To access this residency by investment program you must invest upwards of €350,000 in property or shares. Additionally, you must visit Portugal once a year for a few weeks over 5 years. Also, you'll need to get some Portuguese language lessons and the powerful Portuguese passport could be yours.
Click on the link for all the information you need on Portugal's Golden Visa.
We have also have a partner in Lisbon who can help you with investment choices as well as help you to get your visa. Book your consultation with our Portugal lawyers here.
Spain Golden Visa
Invest €500,000 in real estate and you can apply for the Spanish Golden Visa. After 10 years of residency and proof of basic Spanish, you can apply for citizenship. There are also other alternatives for the Golden visa. These include a €1,000,000 purchase of shares or a €1,000,000 bank deposit. Alternatively, investing in government bonds for €2,000,000.
Please see this article for more details of Spain's Golden Visa.
You can also speak to our Spanish partners who can give you advice on investments and your next steps to getting residency in Spain through the Golden Visa.
Latvia Residency by investment
Latvia has an excellent residency by investment progrma that is proving very popluar with investors.
There are a range of options that you can invest in. Each investment class has a different thresh hold.
Share Capital (Business with less than 50 people) – €50,000
Share Capital (Business with more than 50 employees) – €100,000
Real Estate – €250,000
Government bonds – €250,000
5-year fixed deposit in a Lativan bank. – €250,000
There are other fees involved. Head here to find out more information about the Latvia Residency by Investment program.
Income visas
Many countries offer residency if you can prove an income that will allow you to meet the expenses of living there. Your income may be from, for example, an investment, an offshore business or a pension. The residency visas in this group have many different names, and often have slightly different requirements and restrictions. Here are a few examples of income visas around the world.
Nicaragua has a cheap income permanent residency visa. Proof of a monthly income from reliable sources of US$750 for you and US$150 for each family member is sufficient to qualify.
Spain offers permanent residency if you can show an annual income of €25,920 plus €6,480 for each dependent through its Non-Lucrative Visa. This renewable visa is for one year. Importantly, after five years in the scheme, you can apply for permanent residency in Spain.
As a freelancer earning at least €800 per month you could be eligible for a "Freiberufler" visa. This income-based visa gives you residency rights to live and work in Germany.
Related Blog you may enjoy: The fastest ways to a European passport
The easiest countries to get citizenship through retirement visas
Many countries around the world open their doors to retirees and often the age of retirement is quite young. Some countries allow foreigners to retire over the age of 45 for example. Have a read of our article Retirement Abroad – is this the opportunity of a lifetime for a full rundown on this topic.
To be eligible for the retiree visa, you normally have to show that you have a regular income. This income could be from a pension, investments or other passive income. Here are just a few of the retirement visas available. Due to the differences in the programs, we list the amount of monthly income that you need to prove to get the visa:
Skills-based visas can be an easy way to get residency and citizenship
Many countries have a points-based immigration system aimed at highly skilled professionals in certain branches of IT, science and medicine. In other countries such as Australia, they have a list of skills that are in demand. If your profession is on that list you could be eligible for a residency visa. The program may have other requirements, for example, proficiency in English. Skills needed range from bakers to botanists to architects.
We're written a detailed article on Skilled Migration Visas to help you find the best program for you.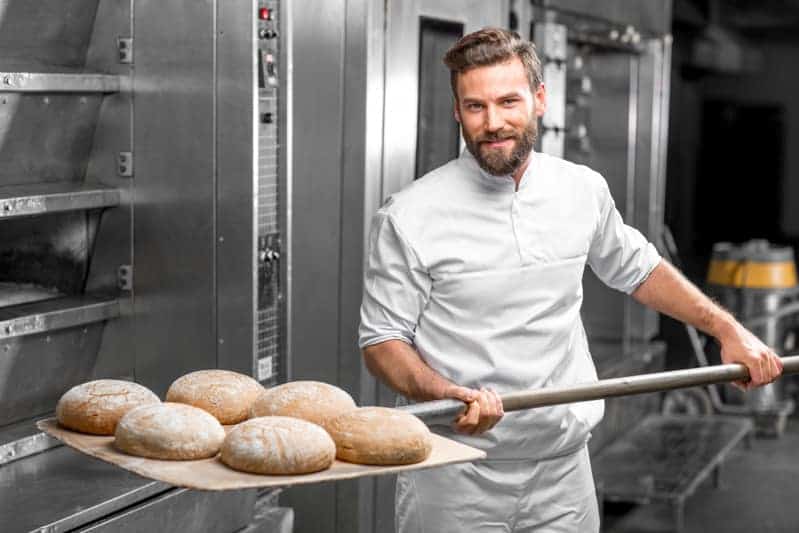 Other residency Visas
Panama Friendly Nations Visa
Panama has a great program offering permanent residency and a work permit. This visa is for people with professional ties to Panama. It applies to all citizens of the 47 Friendly Nations (click here for the full list). This could include starting a new business, purchasing an existing business or being hired in some professional capacity by an existing Panamanian enterprise.
If you are self-employed you could register your company in Panama or set up an off-shore company. You'll also need to deposit USD $5,000 into your local bank account with an additional USD$2,000 for each dependent. After 5 years you can apply for Panamanian citizenship and a passport.
See our detailed article for everything you need to know about the Panama Friendly Nations Visa.
The easiest country to get citizenship, residency, and a passport
As you can see there are many ways to get citizenship of a second country. Family ties, investment and residency are three of the easiest ways to achieve this. We have only given you a very high-level flavour of what is possible. Head over to our homepage to explore more options for citizenship, residency, and a passport.
You may be interested in some of our other blogs
The Fastest Way to an EU Passport
14 ways to get EU Residency that you might not know about
The Portugal Golden Visa – an insider's perspective
Live in the UK on the Tier 1 Investor Visa
PIN THIS TO PINTREST