Retirement isn't an end, it's a glorious beginning. Relocating to your dream country is the first step in building a new life. That's why retirees from the USA and all over the globe are choosing Panama as a refuge for their Golden Years.
But why do people love living in Panama for their retirement? The reasons include remarkable perks, an abundance of amenities, and gorgeous vistas. Panama offers the perfect blend of quality of life at a fraction of the USA's cost and stress. Retiring to Panama means you'll get the most out of every day.
However, relocating to a new country for your retirement is no easy feat. Surveys show that people approaching retirement often ask the same four questions:
Will my savings and pension be enough to fund the lifestyle I want?
Can I access healthcare that will give me the best quality of life?
What will I do now that I'm not working or raising a family?
Will I be safe and secure?
Let's discover the answers to these four important questions as we uncover the truth about retiring in Panama!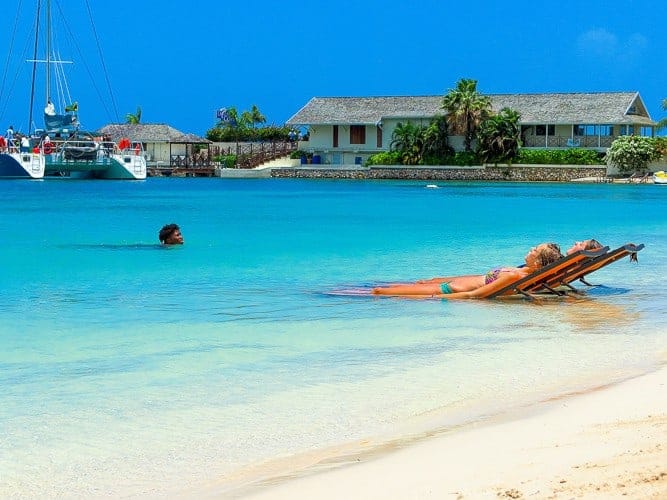 Top Reasons to Retire in Panama
Cost to Retire in Panama is Low
Panama is a low cost-of-living country. Research shows that you can live a comparable lifestyle for less than 50% of what you'd pay in the USA. That means that your accommodation, utilities, food, and travel will cost less than half of what you'd pay in the USA if you retire in Panama.
In general, the cost of living in Panama ranges from $1,500 to $3,000 per month. However, your budget will depend on your lifestyle choices. For example, if you live in the countryside, you can save up on the high cost of property and basic amenities in large urban hubs like Panama City.
What is clear is that the life you choose in Panama will cost much less than the equivalent in the USA, Canada, or Europe. And for Expat retirees, there are even more benefits.
The Pensionado Program Offers Excellent Discounts
The Pensionado program was introduced by the Panamanian government in 1987. Due to its appealing benefits and added discounts, it has become one of the most popular retiree residence programs in the world. The program makes it possible for retirees to build a comfortable life in Panama as they enjoy various discounts on almost all basic utilities including transportation, entertainment, healthcare, and more.
On top of already low prices, women over 55 and men over 60, and Pensionado visa holders can claim the following discounts:
50% off entertainment like movies, theater, and sports.
30% off public transport, including buses, trains, and ferries.
50% off hotel accommodation (30% on weekends)
25% off restaurant bills
25% off your utilities, including water, power, and telephone
20% off doctors and specialists
15% off hospitals and clinics
10% off prescription medicine
Zero duty on a new car every two years.
1% discount on your personal mortgage rate.
15% reduction on closing costs for your new mortgage.
In many places, you'll be given the discount on request without being asked for proof. However, some businesses may ask to see your Pensionado Visa or Cedula (national ID card) to prove that you qualify.
---
---
Import Duty Waiver for Panama retirees
To make relocating after retirement easier, the government welcomes Expat retirees on arrival and waives all import duties on up to $10,000 of personal goods.
Domestic Help is Cheap
For many retirees in Panama, having some help around the home frees you up to do the things you love. Panama offers you the chance to hire domestic help for as little as $20 per day. That is less than half of what you would expect to pay in the US and other European countries.
Given the low cost of house help, expats are taking advantage of services like:
Cleaners or domestic workers (live-in or daily)
Cooks
Gardeners
Carers
Nurses
Drivers
Import Duty Waiver for Panama retirees
In addition, the government welcomes Expat retirees on arrival. They waive all import duties on up to $10,000 of personal goods when you retire to Panama.
Domestic Help is Cheap
For many retirees in Panama, having some help around the home frees you up to do the things you love. And, in Panama, you can get the help you want without blowing your budget.
Expats are taking advantage of services like:
Cleaners or domestic workers (live-in or daily)
Cooks
Gardeners
Carers
Nurses
Drivers
While your costs will vary, you can get domestic help for as little as $20 per day.
To see other cheap places to live check out our article, Cheapest Places in the World to Live.
Is It Safe to Retire in Panama?
Panama is one of the safest retiree destinations. Many Expats report feeling much safer than in US cities. Official statistics and assessments back up this feeling. The US State Department ranks Panama as a Level 1 country, the safest for travel.
The global think tank Vision of Humanity ranks Panama as a "High Peace" country. This ranking goes beyond just crime statistics; it looks at a wide range of factors.
There is crime in Panama, as there is in every country. But, petty crime in tourist areas is the worst that the vast majority of Expats will ever encounter. Taking standard precautions is all that most Expats consider necessary to enjoy a secure retirement in Panama. In short, the dangers of retiring in Panama are few and far between.
Here are some reasons why retirees may feel safe and secure in Panama:
Panama's Welcoming People
In recent years, Panama has grown into a melting pot of cultures. Perhaps that's why, unlike other Expat destinations, Panama's locals are welcoming toward expats. This attitude makes it one of the best countries for Americans to retire to.
Having so many expats around is sure to make you feel right at home in Panama with minimal culture shock. For those who want to, the country offers many opportunities to meet and socialize outside the Expat bubble. Without a doubt, speaking some Spanish will make this easier, but many people speak some English, and many others are keen to learn.
Your day-to-day interactions, like visiting the shops and dealing with a repairman, may well require some Spanish. Because of these interactions, learning at least the basics will be useful.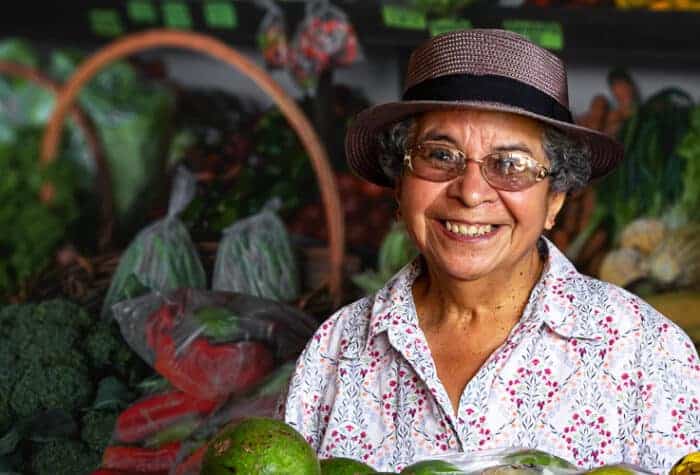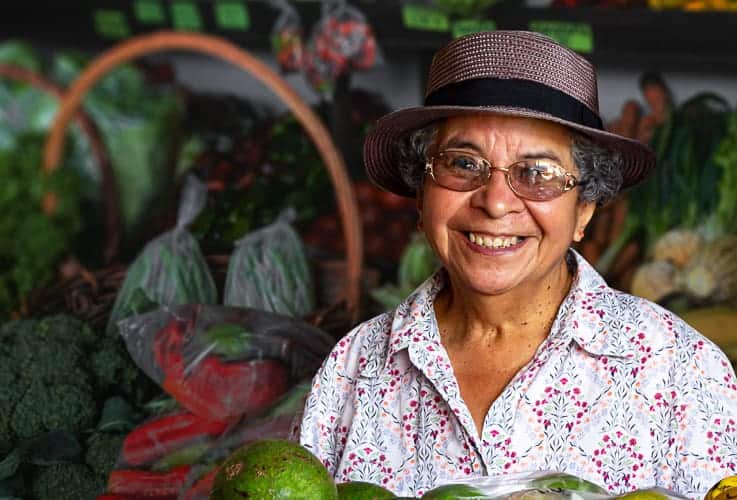 Safety from Natural Disasters
Panama sits south of the Caribbean hurricane belt which makes it safe from most Atlantic hurricanes. A hurricane has not struck the country since 1969.
Panama's Healthcare System
Panama has one of the region's best healthcare systems. It offers world-class hospitals and specialists to cover any eventuality. It is one of the reasons many people choose to retire in Panama.
While Panama City is home to major hospitals and specialists, it is not your only option. Indeed, there are excellent doctors, dentists, and more available in towns like Boquete and David. In smaller towns, you'll be able to see a quality GP for routine needs. However, you'll often need to travel to a larger center for more specialized care.
There are three systems, two are public, and one is private. These include:
CSS – CSS is a tax-funded healthcare provider and insurance system. CSS is the largest universal healthcare system available to taxpayers in Panama.
MINSA – MINSA is a low-cost option for Panamanians and covers 830 health facilities across Panama.
Private Sector – The private sector consists of four major health facilities for high-end healthcare. The private is more expensive, but you have shorter wait times and more control over your care.
Many people choose to use a mixture of both systems. As primary care is excellent and cheap, you can use the public system for minor and routine visits.
A GP visit will cost between $10 and $20 and expect around the same cost for standard tests like blood work or an x-ray.
In Panama, the doctor you see will have often trained in top hospitals in the USA, Europe, Mexico, and Cuba. And, many healthcare professionals speak English. Health insurance is also very cheap compared to the USA.
---
---
Best Places To Retire In Panama
Whether you're looking for a bustling metropolis or a sweet seaside town, Panama offers a wonderful range of options for retirees. Here we'll look at the most popular destinations for Expat retirement in Panama.
Relocation tours with a reputable operator can be an excellent way to find your perfect location – but choose your tour operator wisely.
Panama City
Around half of the country's 4 million people live in the area that makes up greater Panama City. It also happens to be one of the most popular expat hubs in the country.
The beautiful city sits on Panama Bay on the Pacific coast and is adjacent to the famous Canal. It is the home to most of Panama's economic activity and business headquarters.
Favorite Expat suburbs in Panama City include:
Punta Paitilla
Punta Pacific
Prices for real estate and other utilities in Panama City are higher than in other parts of the country. However, for many, that is offset by the additional benefits of living in this thriving urban landscape. The city's real estate market, in particular, has fewer easy bargains available.
There are brilliant restaurants, spas, cafés, markets, shopping malls, theaters, sports facilities, and bars. Your options to fill your days and nights are endless.
In addition, Panama's best hospitals, clinics, and medical facilities are found in Panama City. Many businesses in Panama are headquartered in the capital, meaning it has abundant employment and business opportunities.
David
The third-largest city in Panama has many Expat residents. It has excellent infrastructure, including healthcare and education.
This beautiful city has much lower real estate prices than Panama City. But, these lower prices don't mean giving up the good things. For example, a new 300+ store shopping center, the Federal Mall, opened in 2020 with cinemas and a range of restaurants.
David also has an international airport with flights connecting to some North, Central, and South America hubs. major bus interchange for Central America.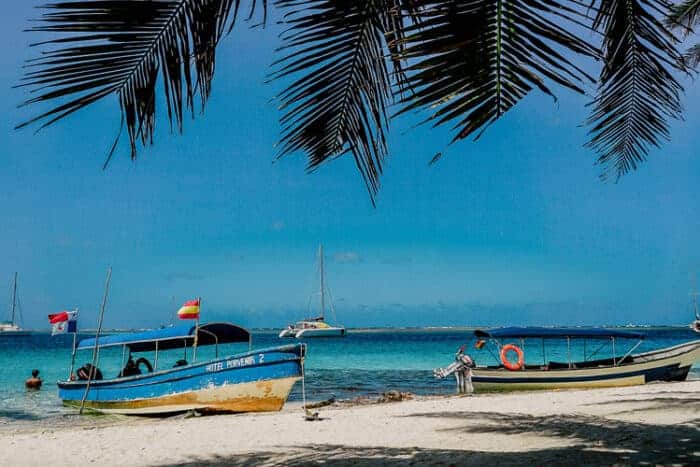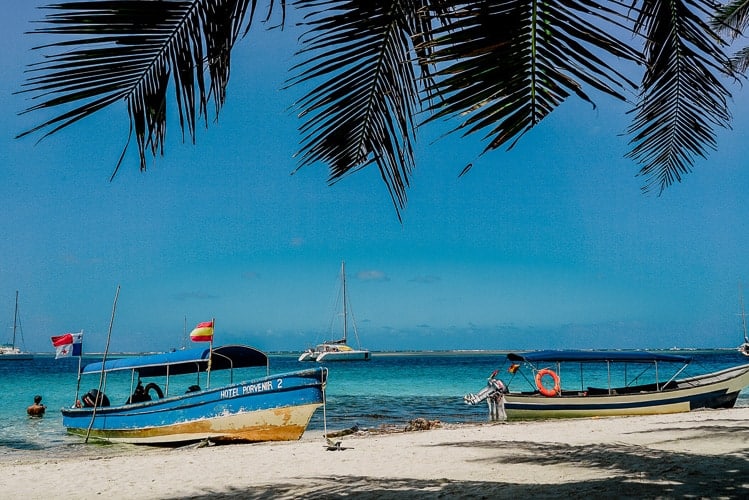 Coronado
This charming beach town is close to Panama City which makes it a popular weekend destination. Like many Pacific beaches, it is naturally gray due to the volcanic sand.
Surfers love the varied breaks along this stretch of the coast.
There are all the facilities you need within an easy drive; supermarkets, banks, beauty salons, and a shopping mall. The large expat community ensures you won't have a problem speaking English here.
Taboga Island
For those wanting tranquility, Taboga Island delivers that and much more. Just a 30-minute ferry ride from Panama City, this small island is home to around 2,000 people.
There are several restaurants and bars, and from their terraces, you may spot dolphins and whales cruising past. Tobago is a perfect little retirement town if you're looking for something more low-key and serene.
Boquete
Boquete is a lush, green mountain town of around 20,000 people. Situated at 3,000 feet (900 meters) above sea level, it has a milder climate than many other parts of Panama.
The town has a lively Expat community which is one of the largest in Panama. You can entertain yourself with activities ranging from walking and bird-watching to mountain biking and fishing. Needless to say, it is a nature lover's dream come true.
Residents of Boquete are more likely to explore nature, attend community gatherings and eat healthy food instead of ordering fast food and watching TV at home. There are many groups and activities to engage your mind in. Whether you're visiting a national park, playing some golf, or attending a blues festival, you'll never be bored in Boquete.
Volcan
Volcan shares many similarities with Boquete and is on the other side of the same mountain. It is much smaller, and many Expats say it feels like Boquete before it became popular.
There is a good selection of bars and restaurants, as well as supermarkets.
Being less developed, prices here (including real estate) is much lower than in more developed Expat areas.
El Valle
Just a two-hour drive from Panama City is the lush beauty of El Valle de Antón. This small town welcomes Expats who want to experience a serene life in Panama.
There are fewer amenities than in the larger areas popular with Expats, but you'll be covered for most of your needs. You'll find two banks, many restaurants and bars, and a selection of grocery stores. There is a health clinic, but you'll need to travel to Panama City for large private hospitals.
And eating out here is cheap and of excellent quality. Breakfast or lunch won't be more than $5, and a nice dinner and wine are around $10 to $15 per person. And, with this happy community, you'll always find someone to share a table with.
There are direct buses to Panama City and to the nearest beach that run every 30 minutes.
Las Tablas
This beach town on the Azuero Peninsula is a cultural hotspot in Panama, famous for its unique annual Carnival.
Home to 9,000 people, it has most of the amenities you'd need, and prices are excellent for properties and other necessities. It has an excellent safety record, and many Expats love the security of living here.
Chitré, just 30 minutes away, is the provincial capital and has more amenities for Expats. The metropolitan area of Chitré is home to around 80,000 people, and that includes a thriving Expat community.
Bocas Del Toro
Bocas Del Toro province is on the Caribbean coast next to Costa Rica and is home to a famous archipelago of islands. It's a chance to experience real island life, with stunning beaches and scenery.
As stunning as Bocas is, retirees need to be aware that life on the island isn't the most luxurious choice. The island is remote and best suited to those looking to lead a quiet and serene life.
There are Expat communities on most islands in Bocas Del Toro, and people are generally supportive and welcoming as in many small communities.
Beach real estate can be very affordable here, as is eating out. Just be aware that some Expats have had issues with real estate titles in Bocas Del Toro.
The nightlife is, naturally, quieter than in larger cities like David and Panama City.
Panama has endless areas to explore. From well-trodden Expat paths to untouched gems, the country has it all. This list of the best places to retire in Panama is just to get you started.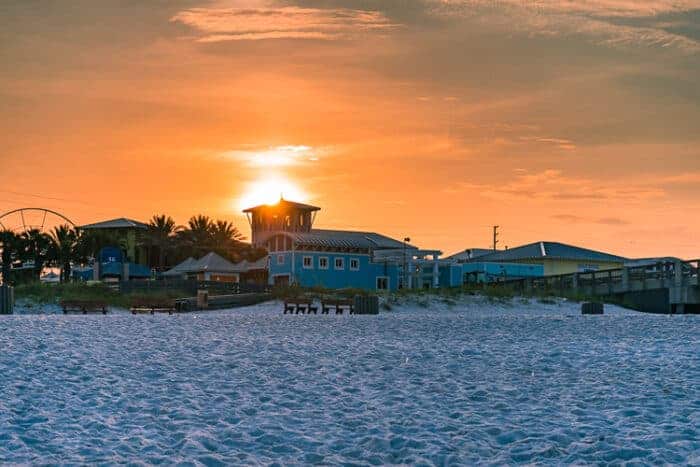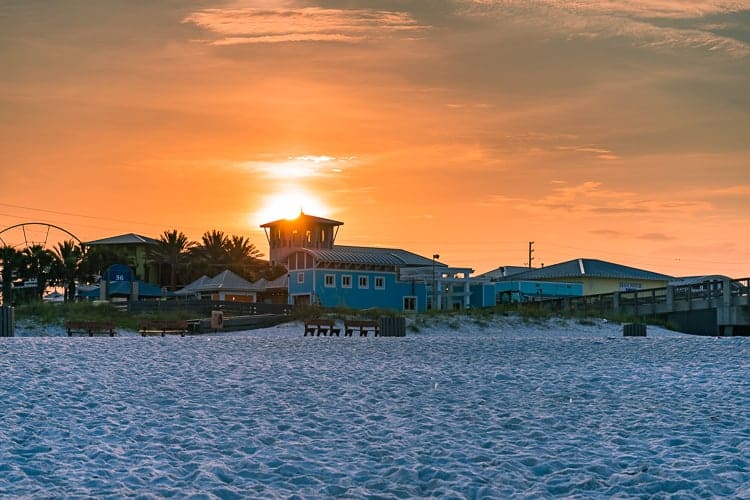 Traveling to the USA from Panama
Panama is known as the "Hub of the Americas." It is located within seven hours of most major hubs in North America, South America, Central America, and the Caribbean. Add in regular non-stop flights to Europe, and you can get anywhere. Retiring to Panama can be a great base to explore.
Tocumen International Airport in Panama City is a modern, efficient airport used by many major international airports.
Some examples of flight time From Tocumen Airport are:
New York (JFK) – 5 hours
Miami (MIA) – 3 hours
Atlanta (ATL) – 4 hours
Toronto (YYZ) – 5 hours 30 minutes
You can get flights from airlines such as:
Avianca
Aeromexico
Air China
Air Canada
Copa Air
Delta Airlines
Air France
Iberia
KLM
Lufthansa
Spirit Airlines
United Airlines
---
---
The Challenges of Retiring in Panama
Retiring in Panama may be an expat's dream come true but there are always challenges involved in moving to a new country.
We've taken a look at the good side of Panamanian life, now it's time to explore a few bad things about living in Panama. If these ring massive alarm bells for you, then you'll need to consider your decision to retire to Panama carefully.
Lack of Punctuality
Your appointments in Panama won't necessarily start or end on time. This lack of punctuality can be extremely frustrating for some people.
Remember, it does not stem from a personal grievance, a lack of respect, or rudeness. It's simply a cultural norm that a lot of foreigners are not used to.
The pace of life here is slower than in many Western countries, and accepting it is the only solution.
Bureaucracy and Red Tape
Getting things done will require paperwork and time. Getting quality advice is critical but bad advice will cost you time, money, opportunity, and some unneeded gray hairs.
The fact that someone in the immigration office told you one thing yesterday doesn't mean the same will apply today. A good lawyer will help you navigate the complexities of the Panamanian system.
Expat Tax
As a foreigner, you may become a prime target for scammers and swindlers. People might hike their prices for products or properties just because you're an expat. Doing your research on Expat retirement websites or forums can help you stay informed.
You should also reach out to other expats in Panama as many of them will be happy to share their experiences. Finally, if something sounds too good to be true, it may well be. You are not the first to retire in Panama, so take advantage of others' experiences.
Do your research on relocation tours, visits to property developments, and real estate investing seminars. You should especially be aware of shady expat-focused investment opportunities. While many are legitimate and worthwhile, some are not and can be very costly.
Ensure you are dealing with reputable operators and get independent advice and recommendations before you put pen to paper. If the deal just happens to expire this afternoon with no time for you to think… well, that may be a red flag.
Homesickness
Just because you are in paradise doesn't mean you won't miss home. And, it can be the smallest thing that triggers a bout of homesickness. Not finding your favorite bread at the store or a language mix-up can give you the blues. Know this will happen and know that it passes for most people.
Leaving friends and family behind can be tough but Zoom, Skype, WhatsApp, and Facebook all help to bridge the gap. You will make new friends and have new experiences, but you'll want to keep the old ties strong.
As we mentioned, Panama is a transport hub, so heading home for a visit can be a quick fix. Plus, your family would love a chance to spend a vacation with you in the beautiful country. Remember, retiring to Panama doesn't mean saying goodbye forever.
Hot and Humid Climate
Many people move to Panama to enjoy the year-round tropical climate. But if you hail from colder climates, Panama's climate can be a bit too hot and humid for your liking.
However, cities like Boquete and Volcan are cooler, and many beach towns have a cooling sea breeze. Still, being aware of the change in climate is important for those who prefer chilly weather.
Also, many days have a refreshing tropical shower, which is great unless you are out and about.
Language Barriers
If you're not a Spanish speaker, there will always be certain language barriers. There are some interactions where you just need some Spanish that your vocabulary doesn't cover. This gap in communication can be frustrating but some patience, humor with Google Translate, and big hand gestures can go a long way
This article looks at the Pros and Cons of Retiring Abroad in more detail.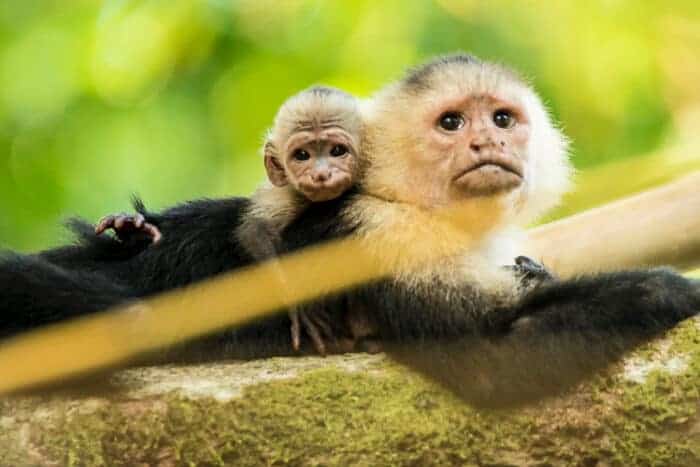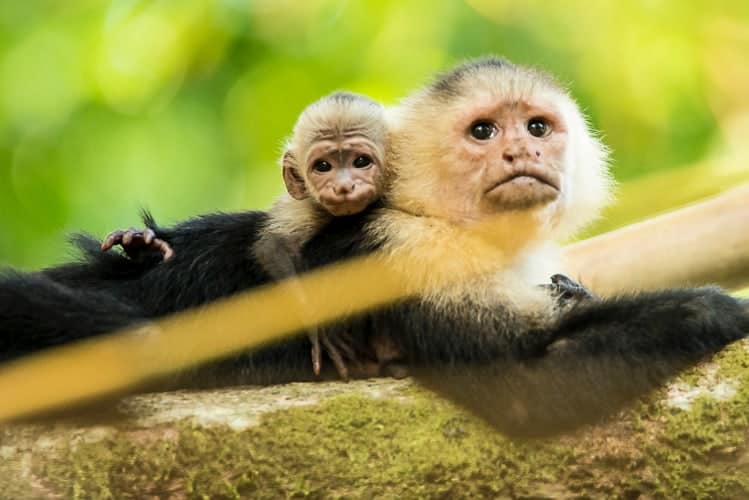 Panama's Pensionado Visa (Panama Retirement Visa)
The Pensionado Visa (or Retiree Visa) is just one more reason to choose retirement in Panama. The visa has simple and clear requirements. But, be aware that the application process can be tricky (see bureaucracy and red tape above.)
One of the main requirements is to show that you can support yourself in Panama and you are eligible for permanent residence. There are two ways you can do this.
Show you have a regular monthly income from a dependable source like a pension or annuity. The standard amount is $1,000 per month. This amount drops to $750 per month if you purchase a Panamanian real estate worth $100,000 as your home.
Deposit $170,000 in a Panamanian bank for a five-year fixed term. This yields around $750, which meets the immigration standard. You'll need to show the certificate of deposit.
You can bring dependents with you, but the monthly amount increases by $250 per dependent. For the fixed-term deposit (option 2), count on adding $60,000 to the deposited amount for each dependent. Your dependents will be included in your Panama Pensionado visa application.One thing to be aware of is that you cannot work in Panama on the Pensionado Visa. If you want to work, there are several options. The most famous is the Panama Friendly Nations Visa, but there are many other visas, work permits, and residence permit options.
Requirements for Immigration Application
Now that you've established that you can afford to retire in Panama, there are some logistical hurdles to go through. The first order of business is to make your move legal.
These are some of the requirements you need to meet for your permanent residence application:
A filled-out registration form from the Immigration Office in Panama City
Proof that you meet the minimum income requirements (Preferably a letter from a public company or entity. For example: pension, retirement fund, or salary)
Health certificate from a Panamanian doctor
A police record from your previous country of residence
A bachelorhood or marriage certificate depending on your marital status
A Panamanian attorney to process your application
These are just some of the requirements needed to process your application. You can receive further guidance by hiring an Immigration attorney to help you navigate the legal details.
How To Choose A Panama Immigration Partner To Retire In Panama
Panama Immigration law says a registered Panama Immigration Lawyer must submit your application. Choosing the right lawyer is essential when planning your Panama retirement.
If you find a lawyer yourself, look out for four things.
Excellent first-hand reports from verified clients.
Clear and transparent pricing for your entire transaction.
The ability to drive your application through as fast as possible.
No hard sell on real estate, tours, and investment options.
Or, you can use the trusted Where Can I Live Panama immigration partner. We've done all the hard work for you and have hand-selected the best boutique immigration lawyer in Panama and offer an exclusive deal. Book your first consultation with them here.
Is Panama The Country For Your Dream Retirement?
Retirement is a second chance at rebuilding your life anew. A growing number of people from all over the world are choosing Panama as their dream retirement destination.
From the thriving urban life of Panama City to Boquete's boundless beauty, or the tranquility of a tiny mountain village, Panama has a diverse range of new experiences to offer. Retirees can spend their days playing golf, relaxing on the beaches, and touring the mountains. And that's the whole truth about retiring in Panama!
Retirees in Panama are making the most of every day and they are waiting for you to come and join them now. So, are you ready to move to the best retirement destination in the world?
Retire in Panama FAQ
Can you collect social security in Panama?
Yes, US citizens who retire to Panama can continue to collect any US social security payments they are eligible for in most cases. These payments can include retirement, disability, or survivor benefits.
The US Social Security Administration has a useful and easy-to-use tool to check your eligibility while living in Panama.
Will Medicare reimbursements apply if I retire in Panama?
No, Medicare reimbursements are only payable for medical services in the USA.
However, you could maintain Medicare coverage when living abroad and travel back to the USA for treatment. You'll need to work out exactly how this would apply in your case and if it is worthwhile.
The Medicare Rights Centre has some excellent resources to get you started.
Expat health insurance is cheap in Panama compared to the US and is worth checking out.
Can I buy a house in Panama as a US citizen or Expat?
Yes, there are almost no restrictions on Expats buying real estate in Panama. In fact, Panama offers a range of Investment Visas to encourage just this. Buying a house can be great value for your Panama retirement.
You can buy the property as an individual or through a Panama Corporation. Just make sure you do your due diligence on the title of the property you buy to ensure no surprises. Some areas, including Bocas Del Toro, can have complex legal standing.
Use a quality Panama lawyer for your transaction, and you'll have no problems. Our Panama Legal partner is experienced in this area of Panama law. This website has listings for both properties for sale and properties to rent to explore. Typical agent fees for sales are 5% paid by the seller.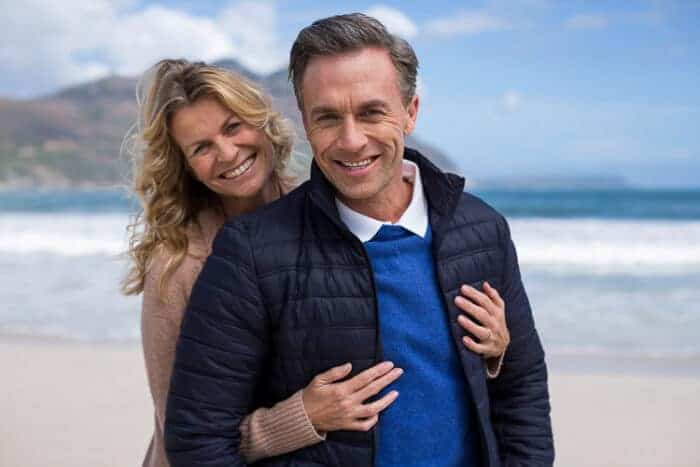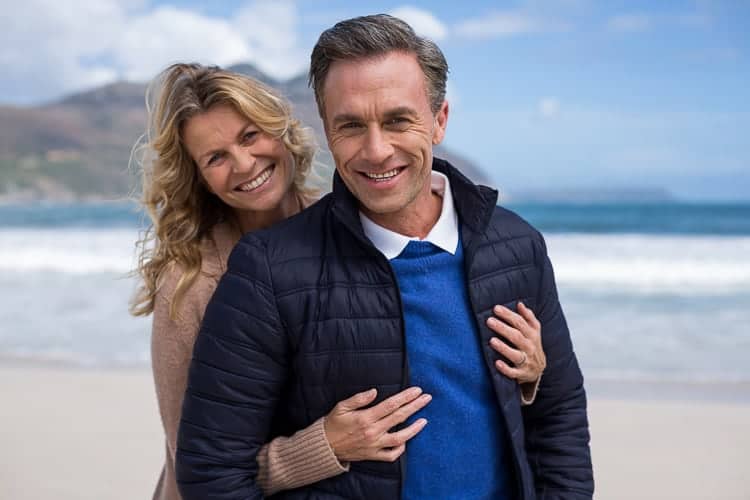 Are mortgages given to Expats retiring in Panama?
Yes, Panama banks will lend money to Expats. Expect to pay a higher deposit and have shorter terms than you would in the USA. You'll need to show documents to prove your ability to repay the loan.
The documents or certificate will need to be notarized and authenticated by the Panamanian Consulate nearest you or by Apostille.
Can I open or own a local business?
Yes, you can open or buy a business in Panama. But on the Pensionado Visa, you cannot legally work in the business. If you do want to work, you'll need to check out other visa options.
Will I have to file a US tax return if I retire to Panama?
All tax information in this article is general in nature and may not apply to your specific circumstances. Please consult a qualified tax consultant before any actions.
In many cases, yes. US citizens must file an annual US tax return if they would typically file one. Also, be aware that the USA and Panama do not have a reciprocal tax treaty.
If you are a tax resident in Panama, you pay no tax in Panama on any income earned outside the country.
How much do some everyday things cost in Panama?
These are rough estimates just to give you a general idea. Prices will vary depending on where you are in the country and change over time.
Big Mac in Panama City will cost around $4
A beer in a Panama City bar will cost from $1.50 to $5 each. Imported and craft beers are more expensive than local favorites Panama, Atlas, and Bilboa.
A 500ml local beer in a supermarket will cost around $1
A liter of milk in a supermarket will cost around $1.50
A decent bottle of wine $7
Dinner and cocktail in a nice restaurant? $20 per person
Lunch at a local restaurant (Comida del Dia) – $3 to $5
Uber or taxi $4
Local bus ticket 25c
Hop-on-hop-off bus tour of Panama City $25
Bus from Panama City to Boquete – $20-25 USD
Haircut $5
Can You Live on Social Security in Panama?
US citizens who are eligible for social security checks can receive them even while living in Panama. As of January 2022, the average social security check in the US amounts to $1,657 and the maximum is $3,345. This qualifies you for the Pensionado Visa which requires more than $1,000 per month of pension. Hence, you can easily live in Panama on social security. Moreover, due to the high value of the dollar in Panama, you can live comfortably within a budget of $1,500.
Where do most expats live in Panama?
The most popular expat destinations in Panama include Boquete, Coronado, El Valle de Anton, Panama City, and David. Each of these cities has a thriving expat community and offers unique experiences.
Is Panama safe for retirees?
Ranked as a Level 1 country by the US State Department, Panama is one of the safest countries for retirees in Central America. Panama is also labeled a "High Peace" country by the global think tank Vision of Humanity. As far as extreme weather goes, Panama lies outside the hurricane belt and hasn't seen a hurricane since 1969.
Is English spoken in Panama?
Around 14% of the Panamanian population speaks English. Since it's considered the language of business and trade, many Panamanians are bilingual.
How much money do I need to retire in Panama?
Cost of living estimates for retirement in Panama vary, but generally, you can expect to spend between $1,500 and $3,000 per month to live in Panama.
What are the downsides of retiring in Panama?
Here are some bad things about living in Panama:
There's a language barrier
Lack of punctuality
Bureaucracy and red tape make processes slow
The climate is hot and humid
Foreigners are made to pay extra
You may get homesick
Are you thinking about retiring to Panama? Here is the first step to take.
Immigration can be overwhelming so remember that to make the whole immigration process easier with an immigration partner.
Simply book a consultation with our immigration partners in Panama. They will assess the right visa for you, and let you know the documentation required and your next steps. If you like them (which we are sure you will), you can let them handle the whole process for you.