We've looked at the many reasons that Expats love living in Panama. And there's excellent news. Panama welcomes tourists and long-term visitors with a wide range of visas and residence permits. From students to retirees and professionals, there is a legal immigration pathway to suit almost everyone.
We'll break your options down into two sections.
Short-Term Panama Immigration: Up to 180 days (or 90 days for some nationalities).
Long-Term Panama Immigration: More than 180 days (or 90 days for some nationalities).
All visas and residence permits are managed by the Panama Department of Immigration (Servicio Nacional de Migración).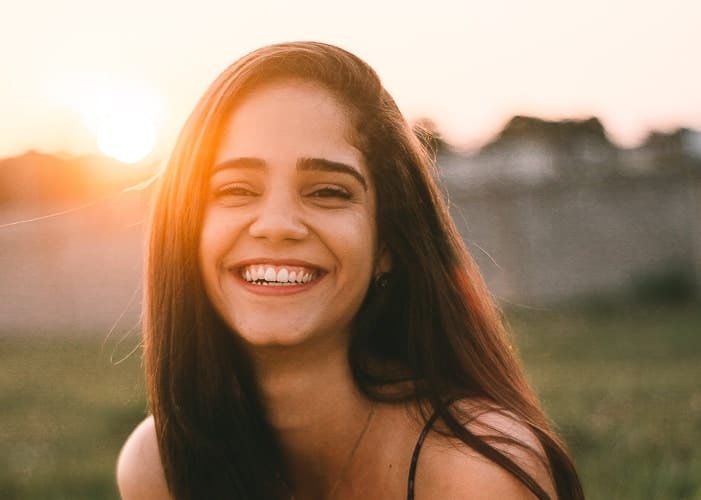 Short-term visas and residence permits
These Panama requirements are for all visitors, regardless of nationality.
A valid passport.
At least $500 available (a credit card, bank statement, or traveler's checks are all OK.)
A ticket out of Panama at the end of your visit.
If you are coming from an at-risk country, you may be asked to show a yellow fever vaccination certificate on arrival.
Panama also issues a $5 Tourist card to all tourists, regardless of their origin. Sometimes this is part of the cost of your flight, but you may need to fill in a form and pay when you arrive. According to the United States Department of State, private boat owners are also being charged $110 on arrival.
Who can visit Panama Visa-Free?
Three groups can travel to Panama without a visa.
1. Citizens of 118 countries can visit Panama for 180 days visa-free. This group includes the USA, European Union, Canada, and Australia; please see Appendix 1 for the full list. You'll just need to show your passport to the Panama immigration official when you arrive. You can apply to extend your visit while in Panama.
2. Anyone who has a valid multiple-entry visa or residence permit for one of the countries listed below can visit visa-free for 30 days. This right is regardless of your citizenship and passport. You'll need to show your passport and the visa or residence permit with more than 180-days still valid.
Australia
Canada
Japan
Singapore
South Korea
United Kingdom
United States of America (USA)
3. Anyone with a diplomatic or service passport of these countries.
China
Cuba
Dominican Republic
Haiti
Philippines
If you don't qualify through one of the ways above, you'll need a Tourist Visa or another Short-Stay Visa. This could be a Short-Stay Business Visa or Short-Stay Relative Visa, for example.
---
---
Panama Tourist Visa
You must submit your application at the nearest Panama consulate or embassy.
Tourist Visa Requirements
To apply for a Panama tourist visa, these are the documents required.
A completed application form.
A valid passport.
An invitation from your hosts in Panama (this can be a tour operator or guide).
Two passport photographs.
Any other documents that are specific to your application.
The tourist visa fee is $60.
Long Term Visas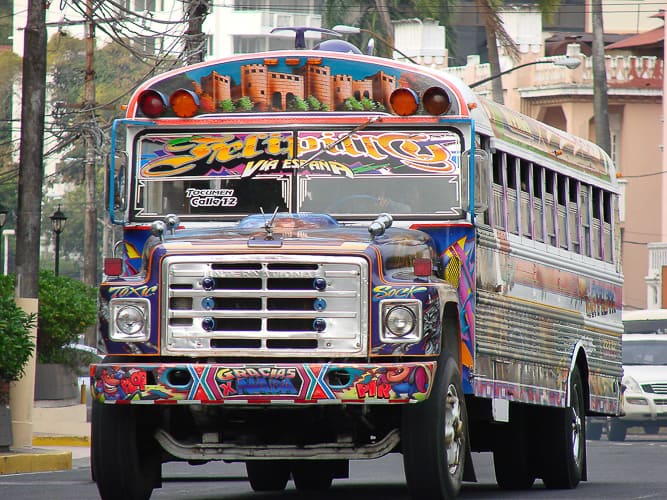 Panama Friendly Nations Visa
This program underwent large changes in August 2021 – this information includes those changes.
Passport holders from 50 countries can qualify for a simplified permanent residency program in Panama. And, it comes with a Panama work permit. See here for the full list of qualifying countries.
Here are the other requirements you need to meet to qualify:
Be a citizen of one of the 50 Friendly Nations.
Have professional or economic ties to the country. There are three options:

Be hired in a professional capacity by a Panamanian company
Purchase Panamanian real estate worth more than $200,000
Deposit $300,000 into a fixed deposit account for at least three years.
After two years you can apply for Panamanian Permanent Residency. And, after five years, you can apply for Panamanian citizenship, nationality, and a passport.
If you are interested, have a read of our detailed article here on the Panama Friendly Nations Visa. We cover qualifications, the application process, and pitfalls to watch out for.
Panama Remote Worker / Freelancer Visa
This is a great temporary option for remote workers, freelancers, digital nomads, and self-employed location-independent business owners.
The visa is valid for nine months, and you can renew it once for a total of eighteen months. You can transfer to another Panama visa or residency permit at the end of this time.
The visa costs $300 ($250 for the application, and $50 for the issue of your card.)
Short Stay Visa for Remote Workers Requirements
Remote Work Employee of a company
An employment contract with a non-Panamanian company.
A letter showing that you:

Earn more than $36,000 per annum.
Have a job that allows you to work remotely.
Freelancer / Business Owner / Digital Nomad
Proof of ownership of the company or proof of your ability to earn the qualifying amount.
Evidence of your ability to earn more than $36,000 per annum.
There is a plan for an online portal to manage applications, but the Panama Immigration service has not launched the service yet. You'll need to use a Panama Immigration Lawyer to submit your application for the moment.
Panama Pensionado (Retired) Visa
This visa is a direct pathway to Panama permanent residence. There are two ways to qualify for this immigration program:
If you can show, that you have a regular monthly income of $1,000 you're eligible for Panama permanent residency. This amount is reduced to $750 per month if you buy a property for at least $100,000 in Panama. An additional $250 is needed for each dependent on the application.
OR
You have more than $170,000 to deposit in a five-year certificate of deposit with the National Bank of Panama. Basically, it will yield approximately $750 a month for living expenses. That shows the Panamanian government that you can support yourself, given that this is the amount the government uses as a standard. Again, add $250 for each dependent.
There is also a wide range of discounts for Pensioners who qualify for the program. You'll save on everything including food, transport, electricity, and entertainment.
Although this program is called the Pensionado Visa, it is open to anyone 18 and older.
The application fee for the Panama Pensionado Visa is around $250 – $600 depending on your situation and requirements.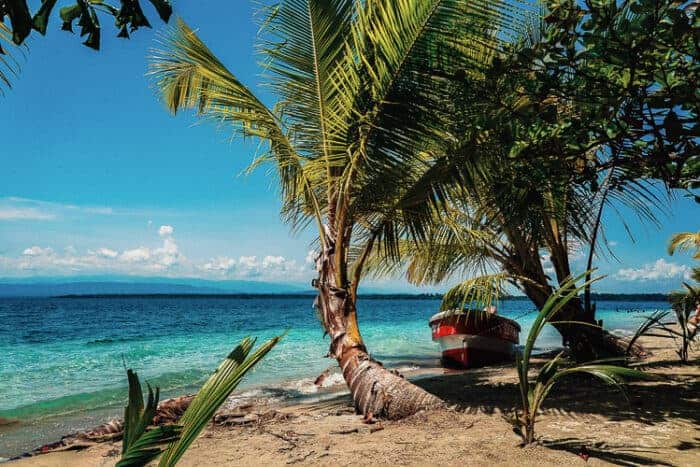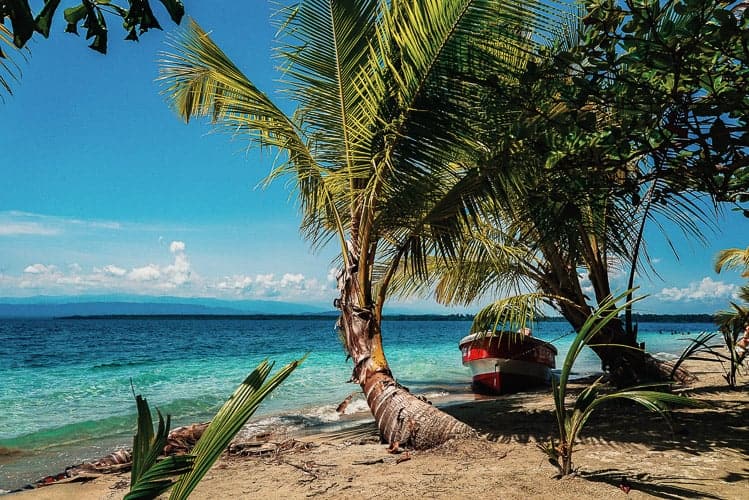 Professional Visa
University-qualified professionals in some areas can apply for a two-year renewable visa. You can apply for a work permit, and this is a pathway to permanent residency and citizenship.
If you have tertiary qualifications, we suggest using a Panama Immigration lawyer to see if you qualify for this visa.
The application fee for this visa is $250.
Panama Marriage Visa
Generally, if your spouse is a citizen or permanent resident of Panama, you are eligible for temporary residency. And, after one year, you can apply for permanent residence.
You qualify for a two-year, renewable work permit as a spouse of a citizen.
Significantly, you can apply for citizenship after three years of residency in Panama. Panama must recognize your status as a spouse in Panama (given that the definition of what constitutes a spouse varies by country.) Panama does not currently recognize same-sex marriage.
Student Visa
Student visas are available to anyone registered in full-time regular studies. You can only work as required by your course.
As well as the regular documents required, you'll need a letter of admission and proof of payment for your studies. You must also have documents showing that you can financially support yourself while studying.
The visa is for one year, and you can renew for up to six years in total.
Panama Residency by Investment or Investor Visa
Panama welcomes investors with residency programs for a range of investment classes and businesses. Here are the most popular programs.
Self-Economic Solvency Visa or Person of Independent Means Visa
There are three investment options for this visa.
Panamanian property.
A three-year fixed-term deposit in a Panama bank.
A combination of property and fixed-term deposit.
To qualify you'll need to invest at least $300,000 into one of the options above. You can include dependents on the application, but the minimum investment amount increases by $2,000 for each.
And, you'll need to document that you can support yourself and your dependents for the time of the visa. You may also be required to show that you have adequate Expat health insurance.
The visa is valid for two years, and after this time, you can apply for permanent residency. After five years of PR, you can apply for citizenship.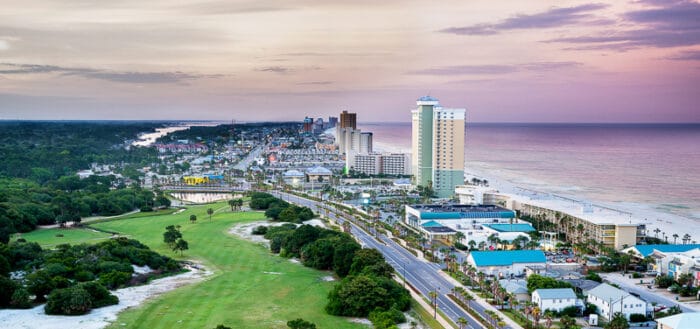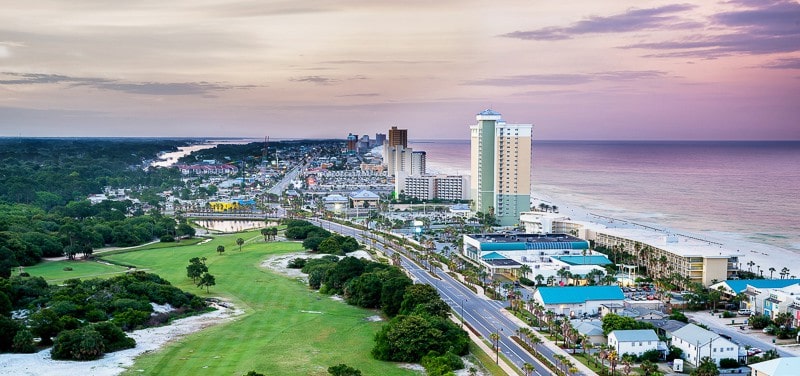 Panama Business Investor Visa
The government created the Panama Business Investor Program to encourage inbound investment. There are two parts to the program that cover different sized businesses, one of which will suit most entrepreneurs.
Macro business investor
To qualify for this visa, you must:
Invest more than $160,000 into a new, qualifying business.
Employ five or more Panamanian nationals.
You can add dependents to this visa, but there is an additional $2,000 added to the investment for each dependent.
The visa is for two years and is renewable. It is also a pathway to permanent residency and citizenship.
The government fee for this visa is $600, with an additional $800 refundable repatriation fee. However, your repatriation fee will be refunded if you get permanent residency or you leave Panama when your visa expires. The same amount is required for each dependent included in the application.
Small Business Investment Visa (Microbusiness)
This visa is similar to the Macro-business visa above, but there are three key differences.
The investment amount is $40,000.
You only need to employ three Panamanian nationals.
The visa is only for one year, and you must renew it annually.
---
---
Panama Reforestation Investor Visa
This visa has an attractively low entry cost. For just $100,000 you can qualify, and be on the way to a Panama passport.
The investment must be in a certified Panama reforestation project, and you'll need to purchase at least 5 hectares. These projects have historically created excellent returns for investors as well as a visa and passports.
The government fee for this visa is $600, with an additional $800 refundable repatriation fee. Again, this fee is refunded if you get permanent residency. The same amount is required for each dependent included on the application.
The original visa is for two years and is renewable. After two years, you are eligible to apply to convert your visa to Panama permanent residency.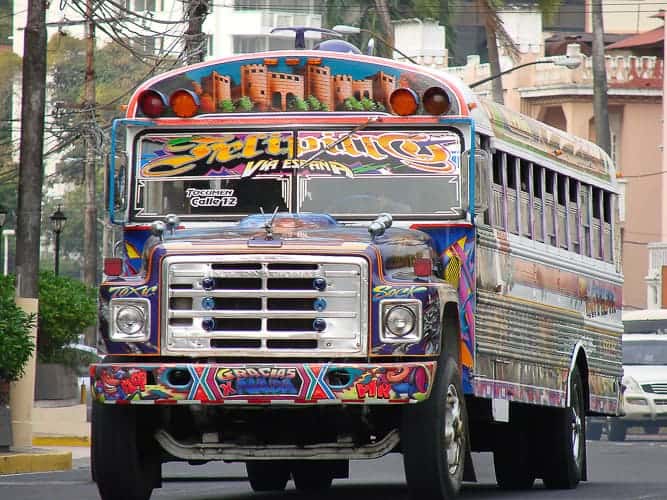 Panama Agricultural Investor program
To qualify you must invest at least $60,000 in an approved agribusiness or aquaculture venture.
You can include dependents with your application, but the investment amount increases by $500 for each.
The visa is issued for two years, after which you can apply for PR and citizenship.
The visa application fee is $600 with a refundable $800 repatriation deposit.
Panama Qualified Investor Program
This is a pathway to direct permanent residence in Panama. What's more, there is a special 30-day delivery on this visa for successful applicants. And, you don't even have to visit Panama to have the permanent residency issued.
Three investment options qualify for this Panama visa application.
Purchase a Panamanian property for $300,000.
Invest $500,000 in the Panamanian stock market, with a view to holding the investment for five years.
Invest $750,000 in a five-year fixed-term deposit with a Panamanian bank.
As a permanent resident of Panama, you can apply for citizenship after five years.
Your spouse and dependents can be included in the applications.
The application fees for this program are $5,000 and $1,000 for each dependent.
Panama Work Permit
There are many ways to legally work in Panama. We'll cover the most popular here. The fees do range in price, but most are $500 for the application.
Our list is not complete. If you can't find an option that suits you, please speak to a Panama Immigration Lawyer as they may well be able to assist. It is worth taking the time to find the best partner for your immigration legal advice. Choosing wisely is important, as you must use a lawyer to submit your application to the Ministry of Labor and Employment Development.
Be a Permanent Resident
If you are a permanent resident of the country in many cases you can apply for a work permit. The permit is for three years and is renewable. One exception is the Pensionado Visa which does not give you the right to work.
Spouses of Panamanian citizens
If you're married to a Panamanian national you can apply for a two-year renewable work permit.
Parents of Children Born In Panama
Parents of children born in Panama are eligible for a work permit. The permit will be issued for one year and you can renew it indefinitely.
Italian Citizenship
Italy and Panama have a treaty that gives mutual rights to their citizens. As an Italian, you can apply for a work permit in Panama.
Specific economic Zone Employees
Panama City of Knowledge Work Visa
The Panama government has rejuvenated the site of the retired Fort Clayton Military base. As part of this effort, businesses based on the site can employ foreign workers with a dedicated work permit.
Colon Free Zone Work Visa and Panama Pacifico Industrial Zone
Similarly, companies based in these zones have more flexibility in applying for a work permit.
The 10% Rule Work Permit (15% for technical roles)
Companies, where less than 10% of the workforce is foreign, can apply for a work permit for overseas employees. Your job must pay more than $850 per month to qualify for a renewable two-year work permit.
If the company has a clear need for specialized staff that they can't find in Panama, the limit is raised to 15%.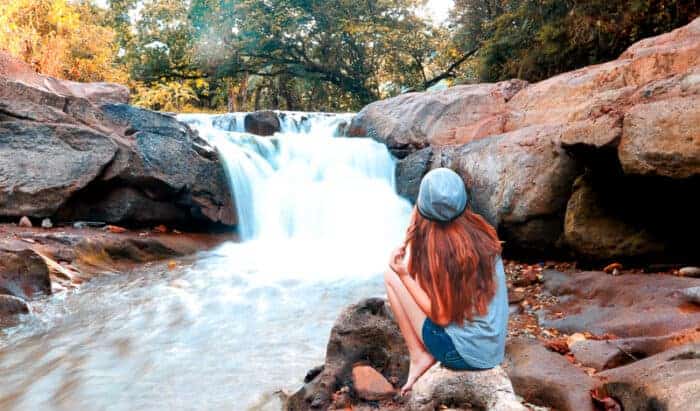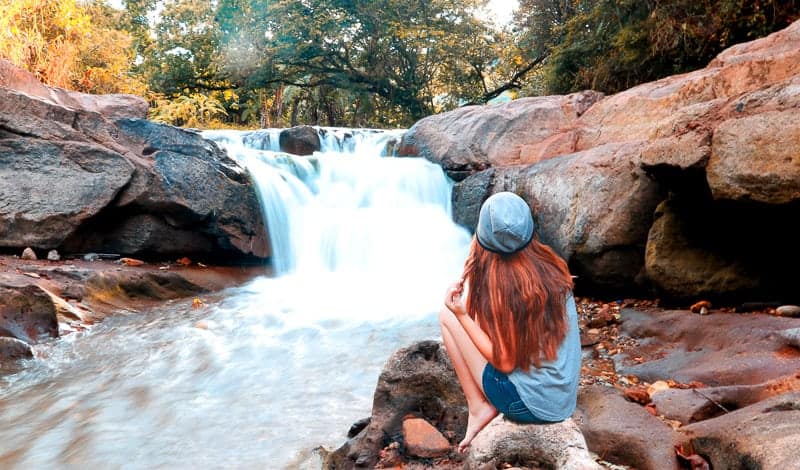 Marrakesh Agreement Work Permit
Companies with between three and ten employees can apply for one foreign employee work permit. The salary for the position must be more than $1,000 per month.
The visa is for one year and is renewable to a maximum of five years.
Businesses and Jobs reserved for Panamanians
The Panama government reserves some areas of the economy for Panamanian citizens. The list does change over time, but these are some examples of restricted professions. Please speak to a qualified Panama Immigration Lawyer to see if your profession is restricted.
Doctors
Lawyers
Dentists
Pilots
Psychologists
Panama Tax Residency
If you have Panama as your main home and economic ties to the country, you may be able to apply for tax residency. There is no legal requirement for spending 6 months of the year in Panama.
Given Panama's attractive taxation policies, this is a great option for many people.
Applying for Panama Visas, Residency Permits, and Work Permits
You'll need to engage a Panama Immigration lawyer to submit your visa, residence permit, or work permit application. This is a requirement of local immigration law. Your lawyer will give you up-to-date information regarding the documents required for your application.
Here are some general documents required for many applications. In many cases, the document must be translated and Apostilled.
Police check or criminal history background
Marriage certificate (apostilled)
Birth certificate (apostilled)
A medical report from a certified Panama health professional
Proof of funds to cover your stay
Panama Immigration Has Pathways For Many
Expat numbers have exploded in Panama over the last twenty years. And, Panama's government has encouraged this influx with a wide range of immigration options.
This article has given you a broad look at the most common immigration pathways that are open to you.
As a next step, we suggest booking a consultation with our trusted Panama immigration lawyer. They will recommend the best visa for you and your family and can outline all the documentation that is required and the next steps. If you find them helpful, they will be happy to handle the whole process for you.
Appendix 1
Countries with 90-day visa free travel to Panama
Andorra
Angola
Antigua and Barbuda
Argentina
Armenia
Australia
Austria
Bahamas
Barbados
Belarus
Belgium
Belize
Bhutan
Bolivia
Bosnia and Herzegovina
Botswana
Brazil
Brunei
Bulgaria
Cambodia
Canada
Cape Verde
Chile
Colombia
Comoros
Costa Rica
Croatia
Cyprus
Czechia
Denmark
Dominica
Ecuador
El Salvador
Estonia
Fiji
Finland
France
Gabon
Georgia
Germany
Greece
Grenada
Guatemala
Guyana
Honduras
Hong Kong
Hungary
Iceland1
Ireland
Israel
Italy
Jamaica
Japan
Kenya
Kuwait
Latvia
Liechtenstein
Lithuania
Luxembourg
Madagascar
Malaysia
Maldives
Malta
Marshall Islands
Mauritius
Mexico
Micronesia
Moldova
Monaco
Mongolia
Montenegro
Namibia
Nauru
Netherlands
New Zealand
Nicaragua
North Macedonia
Norway
Palau
Papua New Guinea
Paraguay
Peru
Poland
Portugal
Qatar
Romania
Russia
Saint Kitts and Nevis
Saint Lucia
Saint Vincent and the Grenadines
Samoa
San Marino
Sao Tome and Principe
Saudi Arabia
Serbia
Seychelles
Singapore
Slovakia
Slovenia
Solomon Islands
South Africa
South Korea
Spain
Sweden
Switzerland
Taiwan
Thailand
Tonga
Trinidad and Tobago
Turkey
Ukraine
United Arab Emirates
United Kingdom
United States1
Uruguay
Vanuatu
Vatican City
Vietnam