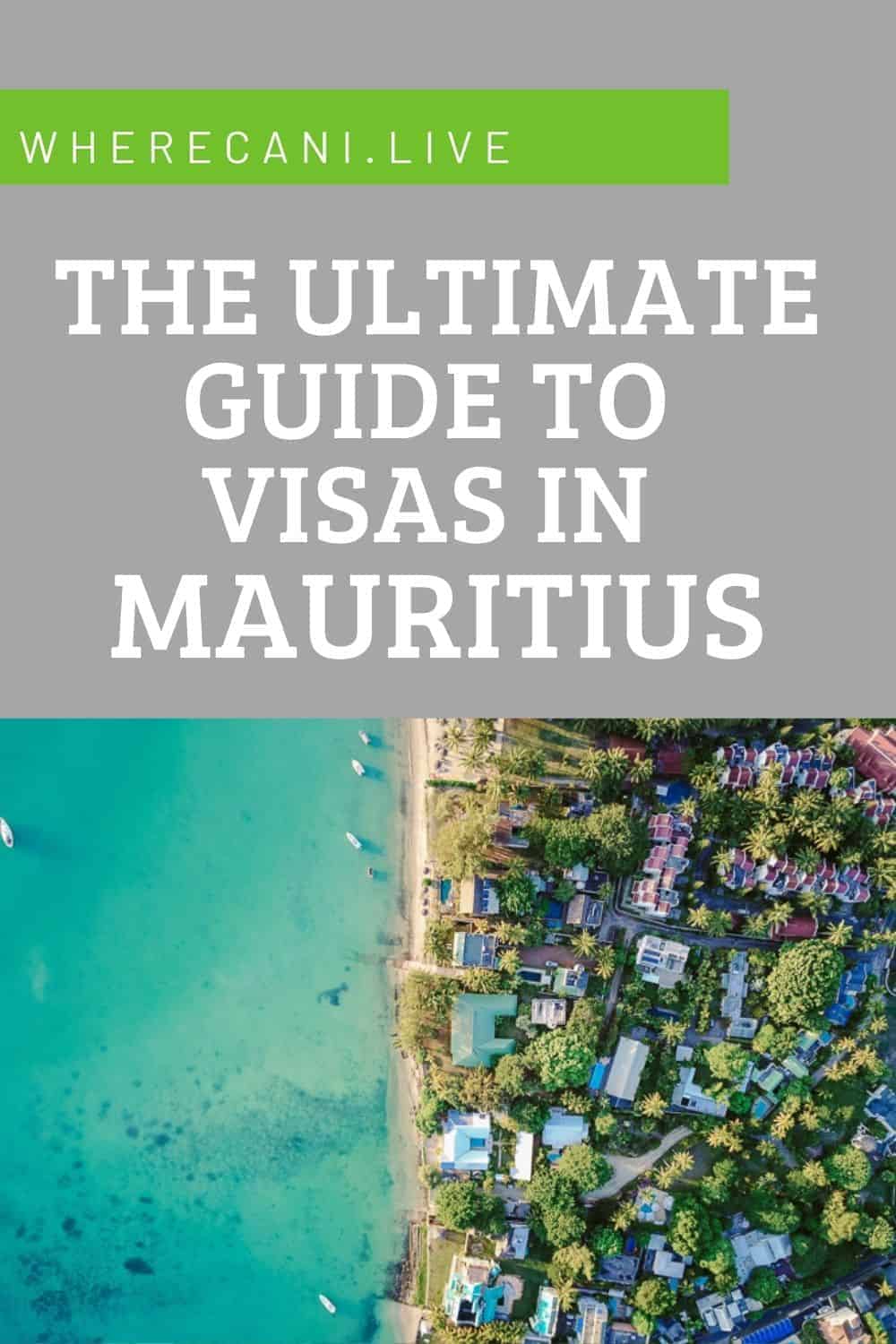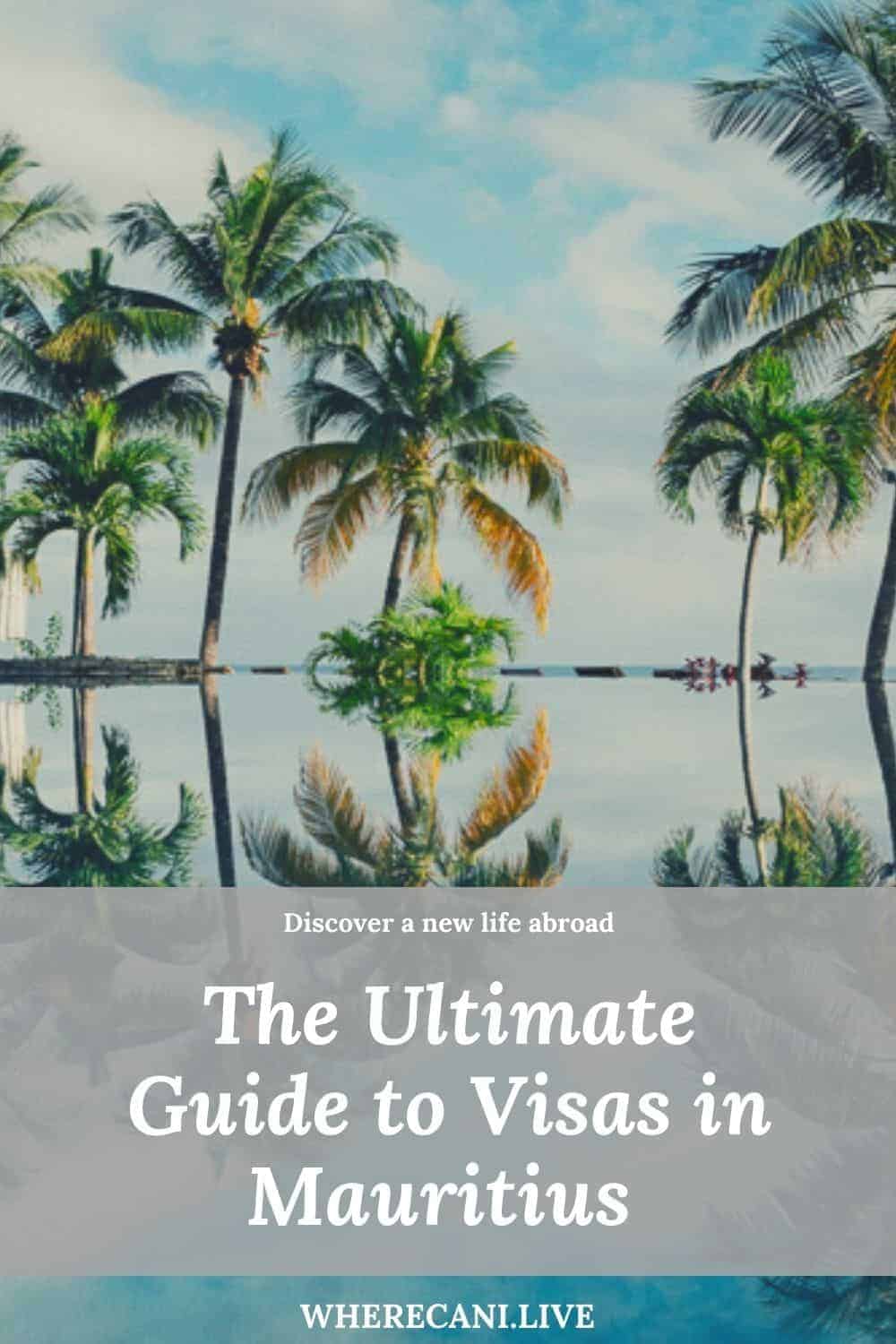 Mauritius attracts Expats from around the world. They come for natural beauty, remote areas, and a relaxed lifestyle. And it is not just nature; the island nation has a strong economy and a welcoming population. The government has viewed Mauritius's immigration policy as a way to strengthen the economy and build the nation. As a result, those looking to immigrate have a wide range of Mauritius visas, work permits, and residency options. These allow many Expats to live and work here. We'll explore all your options and cover each application process and fee.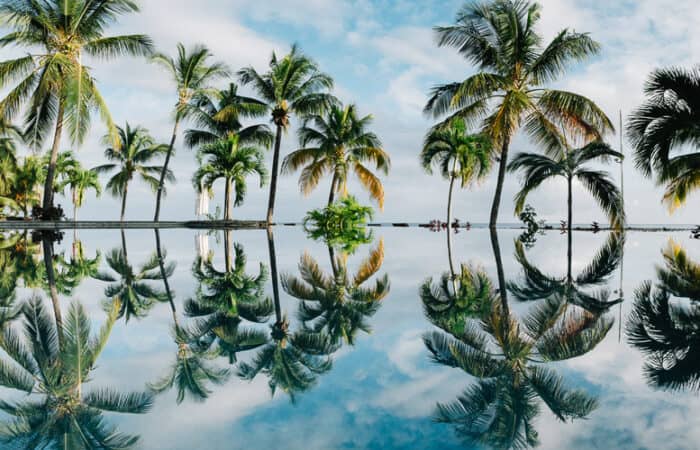 Mauritius Visa and Residency options
Your options are split into six groups.
Short-term recreational visits. This is for tourism and travel.
Short-term business trips. This permit covers attending conferences, seminars, training, and meetings.
Mauritius student visa. This study visa covers education, training, and internships.
Long-term work permits. The Mauritius Occupation Permit allows you to live and work in the country.
A long-term residence without working. These residence permits are perfect for retirees and people with an income from outside the country. This includes the new Premium Travel Visa for Long Stays.
We'll look at each of these in the sections below.
Short term visas
Mauritius Tourist Visa
There are different entry requirements depending on your citizenship. Please see Appendix 1 to see which category your nationality is.
The majority of nationals can visit for 90 days without a visa. This group includes the SCHENGEN area states, the European Union, South Africa, the UK, and the USA.
Sixty nationalities are eligible for a 60-day visa on arrival at a port of entry. This is the visa for Indians visiting for tourism. Indian nationals do not have to apply for a visa from India prior to travel.
Five nationalities are eligible for a 14-day visa on arrival.
There are 16 nationalities that must apply for a visa required prior to traveling. You'll need to apply to the Mauritius embassy or consulate in your home country prior to travel.
This map shows the countries eligible for each tourist visa category. We have also listed each country's category in Appendix 1 below.
All travelers must have:
A valid passport with at least six months validity and a blank visa page.
A return ticket that shows you leaving while your visa is valid.
Enough money is available to cover the cost of your stay in Mauritius.
You can only visit on repeated tourist or business visas for a maximum of 180 days in a calendar year.
There is no fee for the tourist visa or a tourist visa extension.
Mauritius Business Visa
You'll need this visa if you are visiting for professional purposes. You can't be working to earn money in Mauritius. Acceptable activities include:
Conferences
Seminars
Training courses or activities
Meetings
The business visa is issued on arrival for the citizens of most countries. You'll need a letter or invitation from the organizers that explains the reason for traveling. On arrival at one of the airports in Mauritius, show this to the Mauritius immigration official. They'll issue the business visa on the spot.
The exception is citizens from visa-restricted countries. You'll need to apply in advance if you are from one of the restricted countries on the list. The application must be to your home country's nearest Mauritius embassy or consulate.
The business visa has the same restrictions as the tourist visa, namely:
A current passport with at least six months validity from your arrival date.
A return ticket that shows you leaving while your visa is valid.
Enough money is available to cover the cost of your stay.
You can only stay on repeated tourist visas or business visas for a maximum of 180 days in a calendar year.
There is no fee for the business visa or a business visa extension.
Mauritius Wedding Visa
If you are just visiting for your wedding, you can arrive with a short-term visitor visa. Please see the Tourist Visa section for details. However, you'll need to say that you are getting married in your application or at the port of entry.
Everyone who wants to get married in Mauritius will need to get prior authorization for the wedding approved in advance. Some administration must be done before you arrive, and with local authorities in Port Louis. We'd recommend working with a local expert in this area to ensure your special day goes smoothly.
Best to get everything moving at least a month before your wedding to ensure a perfect day. But you can arrive just a day or two before the wedding as long as you have everything sorted.
If you marry a Mauritius national, you are eligible to live and work in the country. Check out the Family Visa section.
Mauritius Student Visa
Mauritius has a history of investment in education. Education is free for citizens of Mauritius. As a result, the standard of a Mauritian education is very high.
There are two universities, the University of Mauritius and the University of Technology. In addition, there is a range of colleges and Technical and Vocational Educational and Training (TVET) institutions offering tertiary study in many areas.
Mauritius welcomes international students for a degree, diploma, and technical certification courses.
And a student visa can be a pathway to permanent residency (PR) and citizenship.
Any non-citizen can apply for a Mauritius student visa. There are two parts to the program.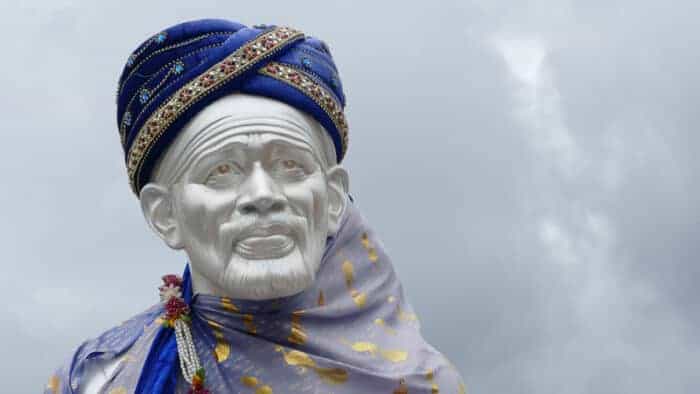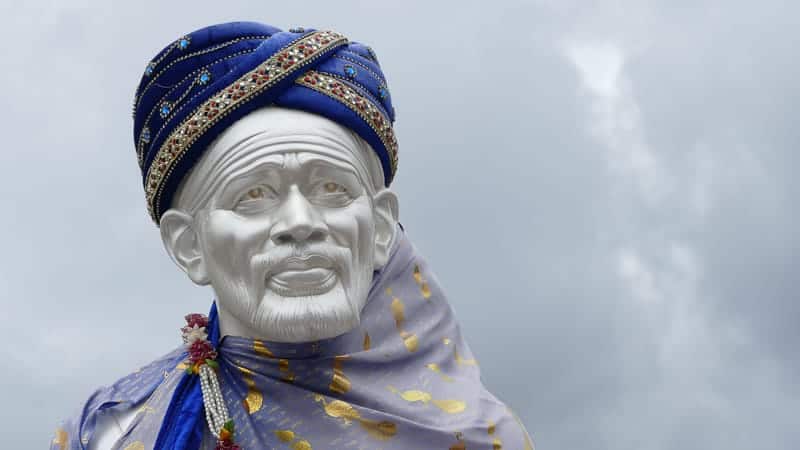 Education student visa
To qualify for this residence permit, you just need a place on an approved course. Appropriate educational institutions must offer the course.
Areas of studies that qualify include:
Courses (of at least one academic year) leading to a certificate or diploma.
Undergraduate or postgraduate degrees (including Masters, MPhil, or Doctoral level).
Postdoctoral research.
An exchange program with a recognized tertiary education institution. There is a one-year limit on the student visa for exchange programs.
Experience residency student visa
For this Mauritius student visa, you must secure an unpaid position (but a stipend to offset expenses). The work must build your experience in your career or profession. Positions could include:
Practical training.
Industrial placements ("stage").
Unpaid internships.
You must already have a degree to qualify for this residency permit.
Mauritius Work Permit or Occupation Permit
The Occupation Permit (OP) is a work permit and residence permit. It allows you to live and work in Mauritius. The OP is a pathway to permanent residency (PR).
With all occupation permits, your dependents are also eligible for Mauritius residency. Dependents who are eligible include:
Your spouse.
Common-Law Partner of the opposite sex
Your child or children under 24 years old.
Your parents.
However, they'll need their own occupation permit if they want to work. The residency permit application fee for dependents is MUR5,000 per dependent.
There are four separate categories of work permits available to you. Please see the sections below to choose the correct option. If you are unsure of the best option or want help with the application process, our Mauritius immigration partner can help.
Professional Mauritius occupation permit
This work permit is for skilled professionals with an employment contract from a Mauritian employer. You can find the job yourself or use a recruiting agent.
For most sectors, you must earn an income exceeding MUR 60,000 (or around USD$1,500) per month.
Selected industries have a lower threshold. The minimum salary is at least MUR 30,000 (or around USD$1,500) per month for these sectors:
Information and communication technologies (ICT)
Business process outsourcing (BPO)
Pharmaceutical manufacturing and food processing
The professional occupation permit is for three years (or the contract length). You can renew this work permit when it expires.
The application fee for the Professional OP varies by contract length. The fee is MUR 15,000 for contracts of up to two years. For contracts of up to three years, the application is MUR 20,000.
---
---
Young professional Mauritius occupation permit
Mauritius has a Post-Study Work visa. It is called the Young Professional Occupation Permit (YPOP). This visa is for international students who have completed at least an undergraduate degree in Mauritius.
There are conditions for this work permit.
You must have a contract with a Mauritian company. Your employer of record must be in one of the following areas:
Artificial Intelligence
Biotechnology
Fintech
Robotics
Financial Services
Information Technology
You must also apply for a work permit within six months of completing your study in Mauritius.
The visa is valid for three years. It is not renewable, but after three years, your employer can apply for a Professional Occupation Permit on your behalf.
The visa application for the Young Professional OP varies by contract length.
Not more than one year – MUR 5,000
Between one and two years – MUR 7,500
Between two and three years – MUR 10,000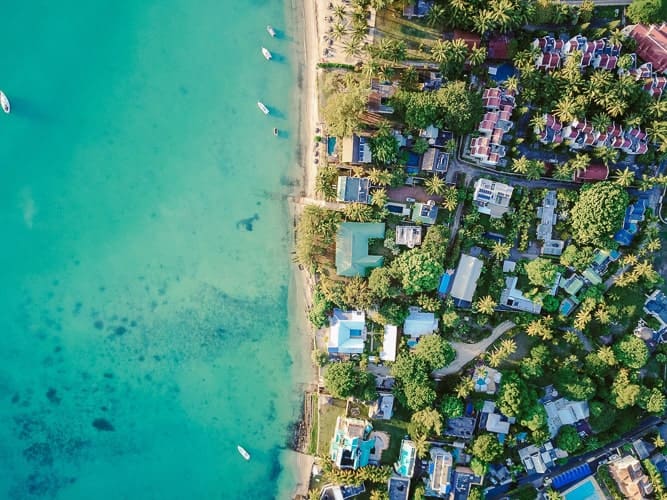 Self-employed Mauritius occupation permit
To be eligible for this visa, you must work for yourself in a one-person business. Only people working in the service sector are eligible.
You'll need to transfer the equivalent of USD$35,000 into your local bank account before you apply.
The visa is valid for ten years. It is renewable as long as you can show your business's success. To do this, you'll need to show you made at least MUR 800,000 (around USD$20,000) per year. The first two years are excluded, as the government recognizes that starting a business takes time.
The application fee for the Self-Employed OP is MUR 20,000.
Investor Mauritius occupation permit
If you intend to invest in a new or existing business in Mauritius, this work permit is for you.
To be eligible for the work permit, you must:
And meet one of the following four options.
Invest the equivalent of at least USD$50,000 into the business. This amount must be transferred from a personal bank account in your home country to the company account in Mauritius.
Be the founder of an innovative business. You'll need to submit a plan to the EDB or be accepted into a Mauritius incubator. A significant portion of expenses must be budgeted for R&D, but there is no minimum investment amount.
Over the last three years, you have invested at least USD$50,000 into a business. Also, the company must show an accumulated turnover of at least MUR 12,000,000 (around USD$300,000) over the previous three years.
You inherited a share in a business in Mauritius. The company must have had an accumulated turnover of more than MUR 12,000,000 (around USD$300,000) over the previous three years.
The visa is issued for up to 10 years. You can renew the residency permit after ten years as long as you show the company has succeeded. To do this, you'll need to show revenue of at least MUR 4,000,000 (around USD$100,000) per year. Again, the first two years are excluded, so the requirement is from the third year of the visa.
Multiple investors in the same company can apply for individual occupation permits. To do this, each must have individually met one of the investment criteria above.
The application fee for the Investor OP is MUR 20,000.
Mauritius Family Visas
The Marriage, Partner, or Spousal Visa works as a residence permit for a Mauritius spouse. The spouse of a Mauritian citizen or permanent resident is eligible for this visa.
In most cases, the visa will allow you to work. The Family Visa is also a pathway to permanent residence (PR).
Occupation permit holders can also apply for dependents, including a spouse, children, and parents, to be included on the permit.
Mauritius Premium Travel Visa for Long Stays
This exciting new visa was introduced in October 2020 in response to the COVID-19 pandemic. Mauritius has had an excellent response to the pandemic, with no lockdown and no local transmission since April 2020.
Four groups will benefit most from the premium travel visa for long stays.
Long-term tourists with enough money to live on.
Retirees with savings, a pension, or an income.
Remote workers.
Location-independent businesses, freelancers, and digital nomads.
You cannot work for a local company or client while on a Premium Travel visa. You'd need an Occupation Permit for that. But, you can work for an international, freelance, or location-independent business that earns money from outside the country.
The premium travel visa will be valid for one year. What's more, your family can come with you as this visa covers them too.
You'll need to show the immigration department several things for a successful application.
Proof of funds to support yourself
Where you'll be staying
Adequate Expat health and travel insurance
Other standard requirements may include passports, police checks, etc.
Mauritius Retirement Visa
For many, retiring to paradise would be a dream come true. There is a residency permit that makes retiring in Mauritius possible for lots of people.
The Mauritius Residence Permit as a Retired Non-Citizen is available to anyone 50 years and older.
To be eligible, you must transfer at least the equivalent of USD$1,500 per month to support yourself. The transfer must be from your personal account in your home country to your personal account in Mauritius.
The visa is valid for ten years. You can renew indefinitely as long as you meet the financial criteria. You must show that you regularly transferred money to Mauritius. The minimum amount is USD$18,000 each year for the last ten years of your retirement in Mauritius.
The application fee for the Mauritius retirement visa is MUR 20,000.
As a retired non-citizen, the retirement visa can be a pathway to permanent residency (PR).
Please see our detailed article on Retirement Visas in countries around the world. Or check out the Pros and Cons of Retiring Abroad.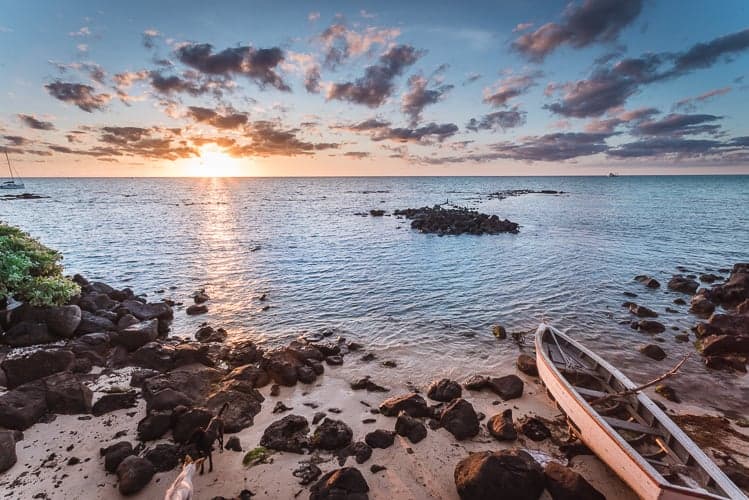 Mauritius Residency by Investment Visa
Mauritius has a very simple residency-by-investment scheme. The Economic Development Board manages the program. There are two options:
You can acquire residency in Mauritius by merely buying a property. To be eligible, the property must be:
From an approved Property Development scheme (PDS). The PDS has replaced the Integrated Resort Scheme (IRS) and Residential Estate Scheme (RES).
Have a purchase price of at least the equivalent of USD$375,000.
This Residency by Investment visa is valid as long as you own the property.
Be aware: you cannot work in Mauritius under the terms of this program. If you do want to work, you'll need to apply for one of the Mauritius work permits detailed above.
Investing in a business gives you a 20-year Mauritius permanent resident status. The investment must be at least USD$375,000 in a qualifying business. The sectors that are eligible include:
Agro-based industry
Audio-visual
Cinema and Communication
Banking
Construction
Education
Environment-friendly and green energy products
Financial Services
Fisheries and Marine Resources
Freeport
Information Technology
Infrastructure
Insurance
Leisure
Manufacturing
Marina development
Tourism and Warehousing
Initial Public Offerings.
For both of these Residency by Investment programs, your dependents are eligible for Mauritius residency if your application is successful.
Mauritius is just one of many Residency by Investment (RbI) schemes around the world. Each Golden Visa offers different opportunities. Please see our in-depth article on Investment Visas for more details.
These details reflect the important changes made in 2020.
Can I transfer my Mauritius visa, work permit, or residence permit?
Yes, but depending on your current permission and the required change, you must meet some conditions.
From a tourist visa
You must enter Mauritius on a tourist visa for many occupation and residency permits to complete the application in person. Once your residency permit is granted, you'll transfer from the tourist visa to your new immigration status.
This process means you can come to Mauritius on a tourist visa, and then select a residency permit that suits you.
From an occupation permit
If you are transferring from an existing occupation permit, you'll need documents showing the cancellation of your old permit.
These could include:
A cancellation letter from the investor, self-employed person, or retiree.
A cancellation letter from your old employer. You'll also need a letter from them stating they have no objection to the change of occupation permit.
If one of your dependents wants to work in Mauritius, they can transfer to an appropriate work permit. You'll need to write a cancellation letter for their dependent residency.
You can also transfer from an occupation permit or a retirement visa to Mauritius permanent residency (PR). Please see the Mauritius PR section below for more details.
Mauritius Permanent Residency permit (PR)
Existing visa and residency permit holders can apply for Mauritius permanent resident (PR) status. The permanent residence is not exactly permanent. Instead, the immigration department issues a permanent residency permit for 20 years, but you can renew it indefinitely.
You can apply for a transfer to the PR permit from these OP programs:
Investor Occupation Permit. You must show that your investment has succeeded for at least three years. To do this, show a total turnover of at least MUR 45,000,000 for a three-year period.
Professional Occupation Permit. Show at least three years of a salary of more than MUR 150,000 in your sponsoring job.
Self-Employed Occupation Permit. Your occupation permit business must be successful. This requirement means showing a turnover of at least MUR 3,000,000 for three consecutive years.
You can also qualify for a permanent residence permit from a Mauritius retirement visa.
To qualify, you must have transferred at least USD$54,000 per year to Mauritius for three years.
You can also access Mauritius PR through the residency by investment program. Please see the section above for details.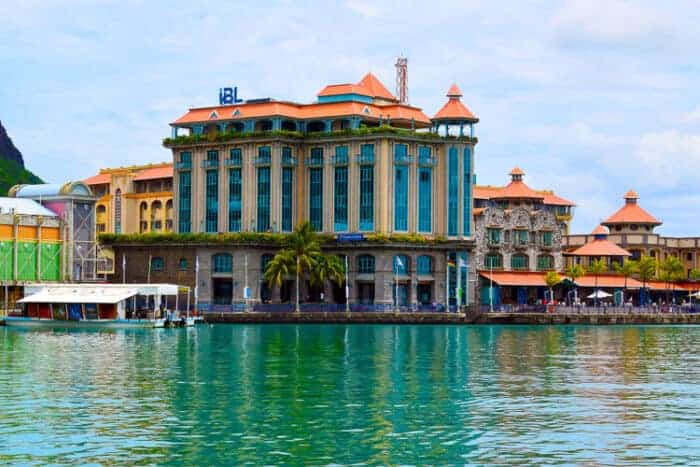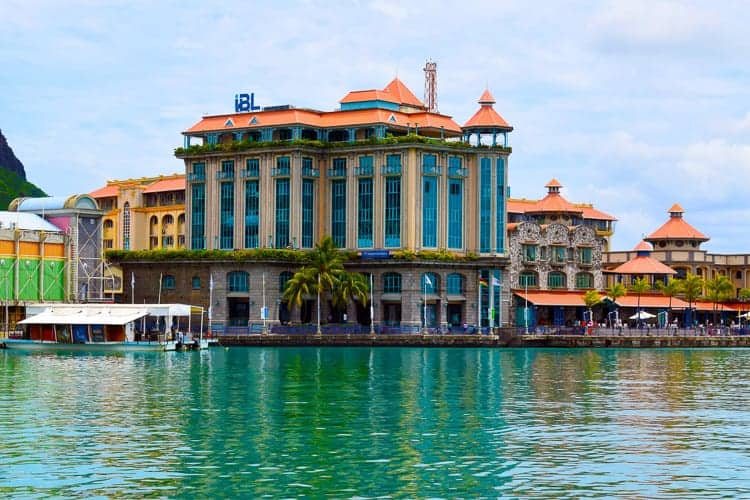 Mauritius visa and residency application process
In general, you'll apply for your visa or permit pre-approval online. At this point, you'll upload copies of all your documents.
Once your pre-approval comes through, you'll need to travel to Mauritius. You'll enter Mauritius on a tourist or business visa.
Once in Mauritius, you'll meet with the Mauritius department of immigration to present your application and documentation in person. And when your application is processed, you are legally resident in Mauritius.
There are some standard requirements for most long-term visa and residency permit applications.
A completed application form.
A valid passport.
Your birth certificate.
Medical clearance certificate issued in Mauritius and less than six months old.
Certificate of Character /Police Clearance covering the last ten years (less than 6 months old).
Standard security questions.
One recent color passport-size digital photograph of 3.5 cm (413 pixels) x 4.5 cm (531 pixels) (less than six-month-old).
Your visa or residency permit processing fee.
The permanent residency (PR) application process is a little different. The exact process and requirements will depend on your PR pathway and your circumstances.
Using an experienced professional can save you time and money. The support will ensure that your application has the best chance of success before you book flights to Mauritius.
Mauritius citizenship and passport
Mauritius immigration offers several pathways to citizenship and a passport. There are many benefits besides just the powerful passport.
Please check out our Guide to Mauritius Citizenship, Nationality, and Passport here to find out more.
Mauritius welcomes Expats, and it has the visas and residency permits to show it
Your tropical island fantasy can become your reality. Thousands of Expats have moved to Mauritius and love their new life. Expat feedback agrees with the US Department of State assessment as a safe place to live. The State Department ranks the country at the safest level for travel.
The Mauritius government recognizes the value that Expats bring to the local economy. They have created an immigration policy to encourage people to move to the country.
Mauritius has immigration options to suit everyone, from student visas, and work permits, to retiree residency permits. Entrepreneurs, investors, and working professionals all have programs that fit the bill.
The Mauritius immigration department does its best to help out. But, their job is also to ensure that only valid applications are accepted. This means that you may need help to be accepted.
The visa and residency permit application process can be complicated. To give yourself the best opportunity for a successful first-time application, we suggest using a quality Mauritius immigration lawyer.
Appendix 1
Countries that do not require a Tourist Visa
Angola
Antigua and Barbuda
Argentina
Benin
Croatia
Denmark
Egypt
Georgia
Mozambique
Namibia
Swaziland
Congo (Brazzaville)
Democratic Rep. of Congo
Hong Kong
Australia
Austria
Bahamas
Bahrain
Barbados
Belgium
Belize
Botswana
Brazil
Brunei Darussalam
Bulgaria
Burundi
Canada
Cape Verde
Chile
China
Cyprus
Czech Republic (ex Czechoslovakia)
Dominica
Estonia Republic
Fiji
Finland
France
Gabon
The Gambia
Germany
Ghana
Greece
Grenada
Guyana
Hungary
Iceland
India
Ireland
Israel
Italy
Jamaica
Japan
Kenya
Kiribati
Korea (South Republic)
Kuwait
Latvia
Lesotho
Liechtenstein
Lithuania
Luxemburg
Macau SAR
Malawi
Malaysia
Maldives
Malta
Mexico
Monaco
Nauru
Netherlands
New Zealand
Norway
Oman
Papua New Guinea
Paraguay
Poland
Portugal
Qatar
Romania
Russian Federation (Russia)
Rwanda
Samoa (Western)
San Marino
Saudi Arabia
Seychelles
Sierra Leone
Singapore
Slovakia
Slovenia
Solomon Islands
South Africa
Spain
St Kitts and Nevis
St Lucia
St Vincent & Grenadines
Suriname
Sweden
Switzerland
Tanzania
Tchad
Tonga
Trinidad & Tobago
Tunisia
Turkey
Tuvalu
Uganda
Ukraine
United Arab Emirates
United Kingdom
United States of America
Vanuatu
Vatican
Zambia
Zimbabwe
Countries that are issued a sixty-day visa on arrival
Albania
Andorra
Armenia
Azerbaijan
Belarus
Bhutan
Bolivia
Bosnia & Herzegovina
Burkina Faso
Cambodia
Cameroon
Central African Rep.
Colombia
Costa Rica
Cote D'Ivoire (Ivory Coast)
Cuba
Djibouti
Dominican Republic
Ecuador
El Salvador
Equatorial Guinea
Eritrea
Ethiopia
Guatemala
Guinea
​​​Guinea Bissau
Haiti
Honduras
Indonesia
Jordan
Kazakhstan
Kyrgyzstan Rep.
Lebanon
Liberia
Macedonia (ex Yugoslav Rep.)
Marshall Island
Mauritania
Micronesia
Moldova
Mongolia
Morocco
Nepal
Nicaragua
Niger
Palau
Panama
Peru
Philippines
Sao Tome & Principe
Senegal
Serbia​
Sri Lanka
Taiwan
Tajikistan
Thailand
Timor Leste
Togo
Turkmenistan
Uruguay
Uzbekistan
Venezuela
Vietnam
Yugoslavia (Serbia & Montenegro)
Countries that are issued a two-week visa on arrival
Algeria
Comoros
Madagascar
Myanmar (Burma)
Nigeria
Countries that need a visa prior to travel
Afghanistan
Bangladesh
Iran
Iraq
Korea (North)
Laos
Libya
Mali
Pakistan
Palestinian State
Saharawi Republic
Somalia
South Sudan
Sudan
Syria
Yemen