Expats love living in Mauritius. And, for many people becoming a citizen of this beautiful island nation is a strong possibility. For those people, Mauritius citizenship is a brilliant addition as a primary or second option. Happily, there are several options for accessing Mauritius nationality, and we'll cover all of them in detail. All options automatically give you a Mauritius passport. And, we'll cover off why this is such a good thing to have for you and your family.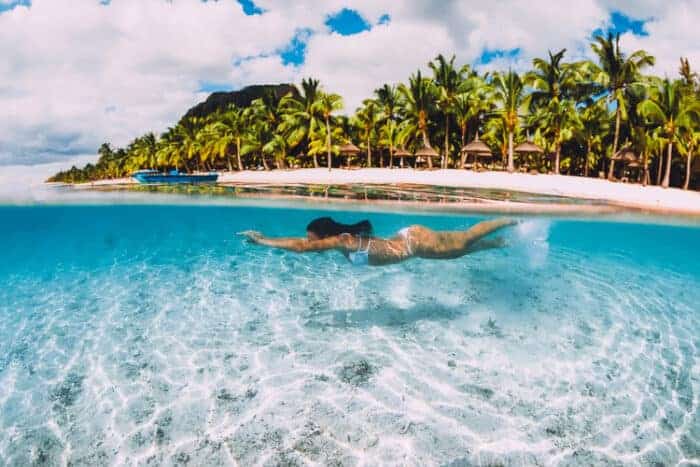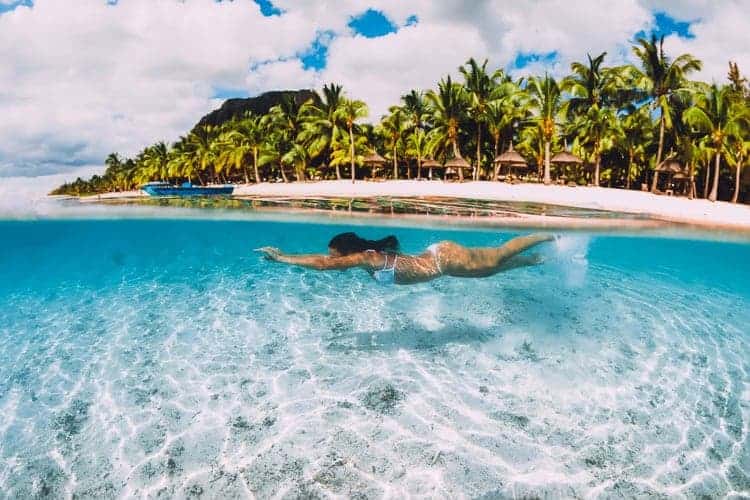 How to get Mauritius citizenship
If you are born in Mauritius to at least one Mauritian parent, you are automatically a Mauritian citizen.
There are four ways for foreigners to become a Mauritian citizen.
Registration
There are three opportunities for citizenship by registration:
Mauritius citizenship by descent (from your parents)
If at least one of your parents is Mauritian by birth, you can be granted Mauritian citizenship by descent. For this option, you can apply regardless of where you were born.
A person born outside Mauritius (to Mauritian born citizen/s) is a citizen of Mauritius under section 20(3) and 23 of the Constitution.
By marriage to a Mauritius citizen
You are eligible for Mauritius citizenship by marriage if you:
Are married to a Mauritian.
You have lived with your spouse in Mauritius for four or more years.
Be aware, local immigration law does not recognize gay marriages.
As a Commonwealth citizen
Any citizen of a Commonwealth country can apply to for Mauritian nationality if you:
Have lived here for at least five years.
Are over 18.
Speak good English or another local language.
Can show that you understand the responsibilities of being a citizen.
Naturalization after residency
Anyone who has legally lived in the country for a qualifying period can apply to become a Mauritian citizen by naturalization. You could be living on any combination of Mauritius visa, work permit, residence permit, or permanent resident status.
Please visit our detailed article for all you need to know about Mauritius visas, work permits, resident permits, and routes to permanent residency.
There are some requirements you'll need to meet. You must:
Have lived here for a continuous twelve-month period before applying.
Before those twelve months, have lived here for five out of the last seven years. But, if you have invested more than USD500,000 as part of your Investor Occupation Permit, this drops to two years.
Pass a good character test; you have no serious criminal record or other issues.
Speak good English or another local language.
Intend to continue to live here.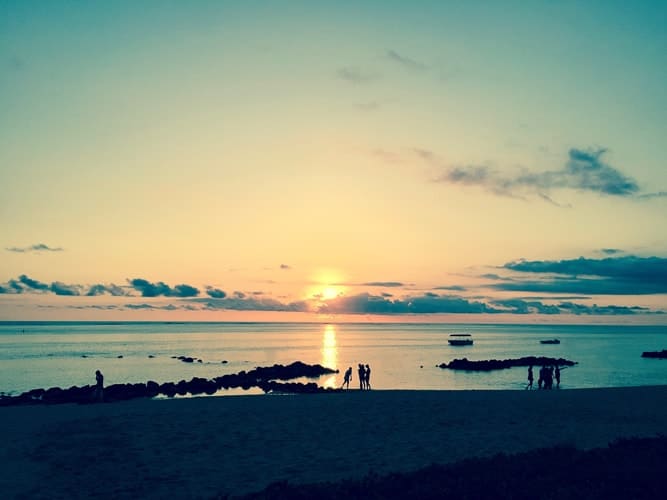 On adoption
Adopted children will become Mauritian if the adopting parent is a Mauritian citizen. In a dual adoption, the male adopting parent must be a Mauritian citizen.
Incorporation of territory
An example could be if territories sold to Britain, like the Chagos Archipelago, were returned.
If Mauritius takes over a territory, that territory will be incorporated into the nation. If that happens, and you live in the incorporated territory, you'd become a citizen.
How long does it take to get Mauritius citizenship?
Assuming you meet all requirements, the minimum time to become a citizen is:
Immediate
Two years
Investors of more than USD500,000 under the Investor Occupation permit.
Four years
Spouse of a Mauritius citizen
Five years
Commonwealth citizens by registration
Six years
All other citizens by naturalization
Mauritius citizenship by investment / Golden visa
No direct, immediate Mauritius Citizenship by Investment (CBI) program exists. Be careful: there is a lot of misinformation about a "Mauritius Golden Visa" or "investment citizenship" online.
In short, in 2018 the government announced a CBI program. Under the proposal, the requirement was a USD1,000,000 non-refundable donation to a Development Fund.
But, parliament rejected the program, and the CBI program was never passed. Still, there is the possibility that parliament may pass the program in the future. However, at the moment, it is not a pathway to becoming a Mauritian citizen.
But, you can use the Mauritius Residency By Investment program to access citizenship by naturalization. This option is available to people who use the Investor Occupation Permit. And, if you have invested more than the equivalent of USD$500,000, you'll shorten your qualifying period to two years.
For more Investment Visa options, please visit our detailed article.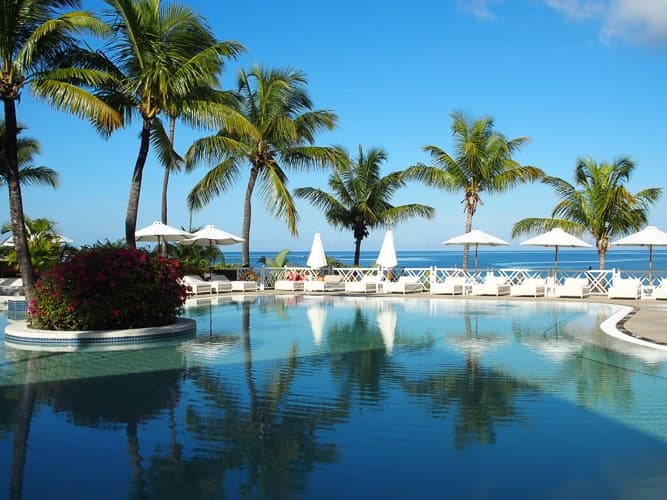 Mauritius nationality benefits
The nation ranks highly on many best nationalities, the best second citizenship, and the best passport rankings. For many Expats, it is one of the best countries to live in the world.
You can pass your Mauritius nationality to your children
Nationality law follows parts of two principles of nationality.
The principle of Jus Soli (law of the soil)
The principle of Jus Sanguinis (law of blood).
Children born in Mauritius with a Mauritian parent are citizens of Mauritius.
Additionally, you can become a citizen by descent. Those born anywhere with one parent, a Mauritius citizen, can apply to become a citizen by registration.
So, most people born to a Mauritian citizens can become citizens, regardless of where they were born. This law means you may be able to pass your Mauritius nationality to your children.
Mauritius allows dual citizenship (in some cases)
Your right to hold dual citizenship depends on how you became a Mauritius national. The Citizenship Act has two categories for second citizenship.
If your citizenship is by birth, then you can have dual nationalities. An exception is if any other nationality options do not allow you dual nationalities. For example, Indian citizens would have to renounce their Indian nationality due to Indian law.
But, if your citizenship is by naturalization, then you'll have to give up your existing nationalities. Renouncing your other citizenships must happen when you become a citizen. This means that Mauritius is not a great candidate for second citizenship for many people.
Mauritius is a global member in good standing
Mauritius is a stable democracy with strong civic institutions.
The Mauritius government has a history of constructive engagement with global institutions and trading partners. It is a member of the Southern African Development Community (SADC), Common Market for Eastern and Southern Africa (COMESA), and the African Union (AU).
Because of this, traveling on a Mauritius passport means immigration officials will welcome you into most places around the world.
Mauritius has a competitive tax regime.
As a Mauritius citizen, you can be registered in Mauritius for tax purposes. This registration allows you to benefit from Mauritius' taxation requirements and treaties. You'll normally need to be living in the country for at least 6 months of the year to benefit from the excellent tax rates.
Mauritian property and business investment
Mauritian nationality allows you to invest in any Mauritian property or business. Non-citizens have some restrictions around available investment opportunities. Access to financial services can also be simplified as a citizen and passport holder.
Access to a Mauritius Passport
See below for the benefits of the highly-ranked and powerful Mauritius passport.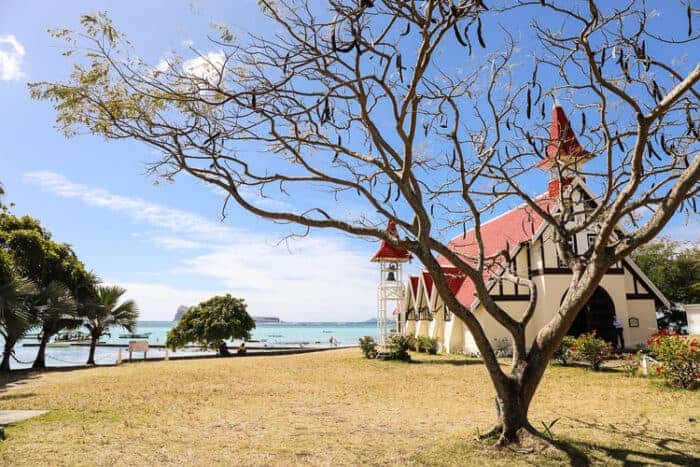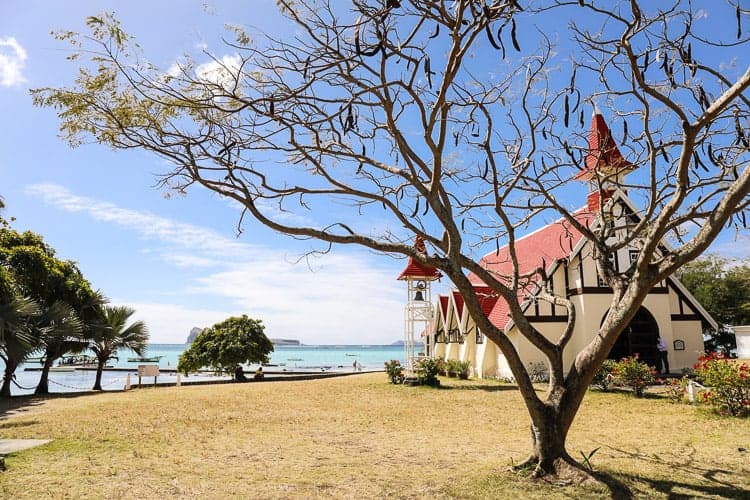 Benefits of a Mauritius passport
Mauritius passport visa-free travel countries and territories
The powerful Mauritius passport offers visa-free access to 148 countries and territories. This reach includes these attractive and hard-to-access places:
SCHENGEN Area of Europe
United Kingdom (UK)
China
Japan
Turkey
Mexico
Thailand
Russia
How to get a Mauritius passport
To get a Mauritius passport, you must be a Mauritius citizen. This can be by:
Birth
Descent
Adoption
Registration
Naturalization
Anyone applying for a Mauritius passport needs to complete the application form and all required documentation. You'll need an appointment with the authorities and must have 2 x standard passport photos for each applicant.
Application fees for a Mauritius passport are:
Adult applicant MUR 700 (around $18 USD)
Minor applicant MUR 400 (around $10 USD)
Seniors MUR 400 (around $10 USD)
For people with a disability MUR 400 (around $10 USD)
Mauritius nationality law
In March 1968 Mauritius achieved independence from Britain. As part of the independence process, several laws were passed.
Nationality is covered by Act 45 of 14 December 1968. The Mauritius Citizenship Act sets out the rights, responsibilities, and pathways for Mauritius nationality. Also, these are set out in the Mauritius Constitution articles 20 – 25.
The Prime Minister's office, not the Department of Immigration, is responsible for assessing all applications.
A dream future for you and your children
The opportunity is there for you to lock in a dream future for you and your family. Becoming a Mauritian citizen means that you can live and work in this beautiful island nation.
Your children can also become citizens, and they'll be able to enjoy to privileged childhood and quality, free education available. This makes for a great investment in their futures.
And, with a Mauritius passport, you'll be able to travel easily around the world, including the SCHENGEN region and the USA.
With the options available to you, Mauritian nationality is more than a pipe dream. You can make it happen!