How can you get Irish citizenship? In this article, we explore the criteria, process, and fees. We'll cover everything you need to apply for citizenship in Ireland or abroad and show you how to get an Irish passport.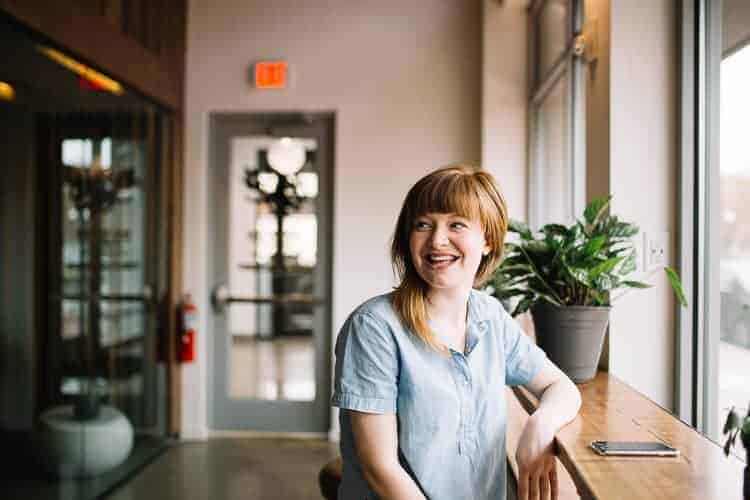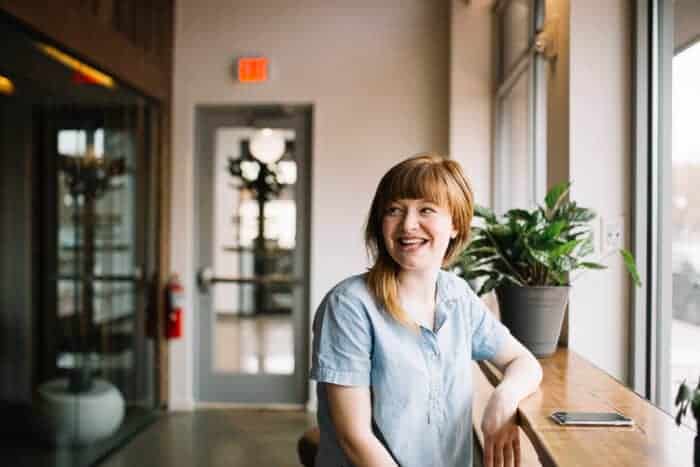 How to get Citizenship in Ireland
There are three standard ways to get citizenship on the Emerald Isle.
Irish Citizenship by Birth
Irish Citizenship by Descent
Irish Citizenship by Naturalization
Citizenship by Birth
The laws related to citizenship in Ireland changed in 2005. That means how you're entitled to citizenship depends on when and where you were born.
If you were born in Ireland prior to 31st December 2004, you are automatically an Irish citizen. Anyone born in Northern Ireland before that date can also be an Irish citizen if they wish.
If you were born in Ireland or Northern Ireland from 1st January 2005 onwards, you are entitled to Irish citizenship if:
At least one of your parents was Irish or British (UK citizen) when you were born.
or
At least one of your parents had legal residence in Ireland for three of the four years before you were born. Legal residency on a student visa or awaiting refugee status doesn't count.
or
You are not eligible for citizenship of any other nation.
If you were born outside of Ireland, but your parent or parents are Irish citizens by birth, you are automatically entitled to Irish citizenship.
Irish Citizenship by Descent
This rule applies to people born outside of Ireland who have Irish ancestors. Irish citizenship by descent is the most common pathway for the Irish diaspora.
At least one of your parents was entitled to Irish nationality, but not automatically by birth. This could be by registering on the Foreign Births Register or by naturalization.
One of your grandparents was Irish, and you are registered on the Foreign Births Register.
Foreign Births Register
The Foreign Births Register (FBR) is a record of Irish citizens born abroad. You can register yourself or your child. You submit the application online and then send a paper copy and supporting documents by post.
Citizenship by Descent documentation required
The completed, signed, and witnessed application form.
Original long-form birth certificate.
Civil Marriage Certificate (if married). You can't use church certificates.
Photocopy of your State issued ID document.
Proof of your current address.
Four color photographs.
You will also need authorized witnesses to sign your paperwork and photographs.
The application must include original paperwork related to the applicant's Irish parent or grandparent. For each ancestor, this will typically include at least:
Original long-form birth certificate.
Civil Marriage Certificate (if married). You can't use church certificates.
State issued ID or civil death certificate (if they are deceased).
The fees for this service are €278 for an adult and €158 for a child.
All Foreign Birth registrations are processed in Dublin. Your embassy or consulate will not be able to help, as they could in the past.
The process takes six months to a year. If your application is accepted, you will be entered into the FBR. Once you are registered on the FBR, you are an Irish citizen and can begin the Irish passport application process.
Descent is a very popular pathway for U.S.A. citizens with Irish heritage.
We recommend speaking to a qualified Irish Immigration Lawyer. They'll be able to guide you through the process and ensure you minimize cost and effort.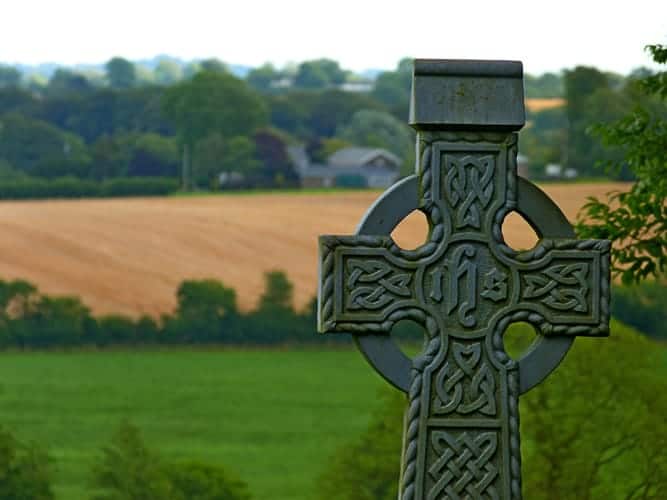 Citizenship by Naturalization
Like many countries, Ireland offers citizenship to people who legally live in the country for some time. Even if you are not directly related to an Irish citizen, you may still be able to get citizenship through naturalization. Each case is reviewed individually, and the Minister for Justice has the right to reject any application.
You have to have been living in Ireland for the full twelve months leading up to your application in all cases.
The general categories for adults (over 18) are:
Legal residence for at least five of the last nine years. You can explore Irish immigration and visa options here.
Refugee status, living legally in Ireland for three years.
Marriage or civil partnership with an Irish citizen. You have lived together for over three years and have lived legally in Ireland for at least three of the last five years.
If you are a child born in Ireland but not entitled to citizenship by birth, you can apply for Irish citizenship by naturalization if:
You and at least one parent have been legally resident in Ireland for at least five of the last nine years.
Your parent is a naturalized Irish citizen, and you have lived in Ireland for at least the previous three years.
How to Apply for Irish Citizenship through Naturalization
Once you have determined that you meet the criteria for citizenship in Ireland through naturalization, there are four steps to the application process. You are required to complete all the steps on the list to claim your new nationality.
Step 1. Complete an application form.
A. The adult application form is suitable for most general applications. This includes adult applicants, spouses or civil partners of Irish citizens, refugees, and adults with Irish associations.
B. Application form for minors who have naturalized Irish parents. This can be a legal parent or a legal guardian.
C. Application form for minors who have Irish parents by descent or Irish associations. This can be the child's parents, legal guardian, or person acting in loco parentis.
D. Application form for minor born in the state who is not entitled to have Irish citizenship at birth.
Step 2. Gather your Documentation.
The documents you will require depends on your situation. Foreign-language documents will need professional translation. If a document is not available, you cannot skip the requirement. You need to obtain an affidavit for each document you can't provide, explaining why you cannot meet the requirement.
Step 3. Make your Declaration.
This step is a statutory declaration to confirm that your statements are true. This is a sworn document in front of authorized witnesses, such as a solicitor or notary. The Department of Justice then authorizes the declaration.
Step 4. Sending your Application.
Once you have double-checked that all your information is correct and you have all the necessary documentation; it's time to submit your application. You send your application to the Irish Department of Justice office.
Application Fees
There are two types of fees to pay when you make your application:
Application fees of €175 per applicant. These fees are non-refundable, even if your application is declined.
Certification fees are €950 for an adult applicant. Minors, widows/widowers, or surviving civil partners of Irish citizens pay a reduced cost of €200 per person. The certification fee is waived if you are a refugee, stateless person, or applying for Irish citizenship on humanitarian grounds.
Payment must be made by bank draft. You don't need an Irish bank account to make this payment.
Dual Citizenship
The State of Ireland allows you to become a citizen of another nation and remain a citizen of Ireland at the same time. This process is called dual citizenship.
However, this only applies if your country of origin allows dual citizenship as well. If your own country does not allow dual citizenship, then you will have to give up your original citizenship when you become Irish.
A dual citizen in Ireland can get their non-Irish passport stamped with a Without Condition Endorsement (Stamp 6). This allows you to come in and out of the country unrestricted.
Getting your Irish Passport
Once your citizenship has been approved, you can apply for your Irish passport.
A. Standard 34-pages with 10-year validity.
Online: €75 + €5 postage if you live outside Ireland
Express: €80 + €9.50 fee
In-person application: €95
B. Large 66-pages with 10-year validity.
Online: €105 + €5 postage if you live outside Ireland
Express: €110 + €9.50 fee
In-person application: €125
You can check here if you are eligible to follow the online process. The offline process starts with filling in a paper application form.
The Passport Service of the Department of Foreign Affairs in Ireland will issue your passport if you are resident in Ireland. If you are not living in Ireland, then your nearest Irish embassy or consulate will issue it. This is a different department to Ireland Immigration that handles regular immigration issues, including issuing visas.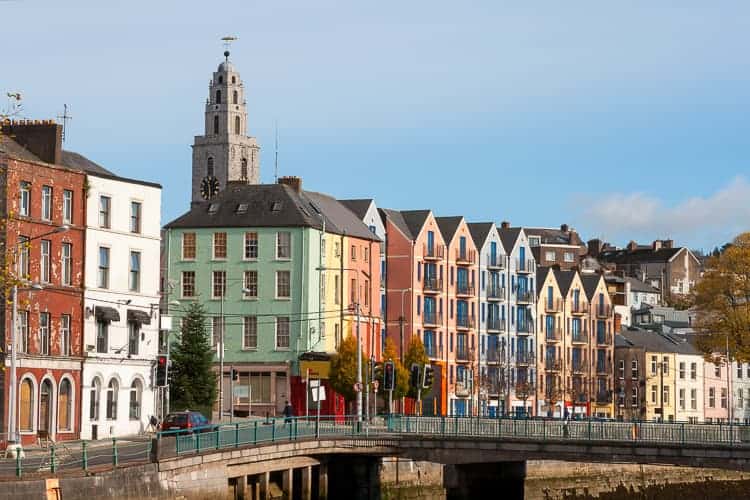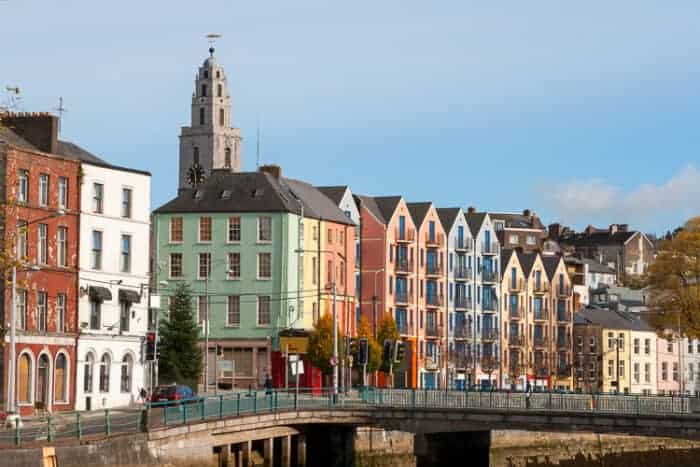 Where can I travel with my Irish passport?
In terms of travel freedom, the Irish passport ranks 6th in the world. Holding an Irish passport gives you the opportunity to travel to 188 different countries with visa-free access or visa on arrival access. Immigration departments across the globe generally welcome Irish nationality.
Ireland is seen as a good global citizen, with very few contentious foreign policy positions or national issues.
And, Irish nationality makes you a European Union (EU) national. And that gives you the right to reside and work in any EU or European Economic Area (EEA) country.
There is also a special immigration agreement between the Republic of Ireland and the UK. As an Irish national, you can live and work in the UK, even though the UK is no longer an EU member after Brexit. The Common Travel Area policy means you can even claim UK benefits and public health care through the NHS.
Can my Irish citizenship can be Revoked?
The ministry of justice in Ireland has the power to revoke your citizenship if you :
Lied on your citizenship application by falsifying documents, concealing information or committing fraud.
Break the state's rules and regulations.
Have dual citizenship, where your other country of citizenship is at war with Ireland.
Voluntarily acquire citizenship of another country (except by marriage).
Renouncing citizenship in Ireland
You can renounce your citizenship if you:
Are over 18 years of age.
Have a home outside the Republic of Ireland.
Have dual citizenship or are about to become a citizen of another country.
The process of renouncing citizenship is through a declaration of alienation. If you were Irish by birth, you can reclaim your citizenship quite easily at a later date. Otherwise, you will have to start the citizenship process again if you decide you wish to become Irish once more.
Benefits of being an Irish citizen
Becoming an Irish citizen means you are also a member of the European Union or EU. You have the opportunity to work, live and travel freely within Europe, without a visa. Getting an Irish passport (Irish: Pas Éireannach) will also gain you access to 188 different countries without an entry visa.
And, you may be able to pass on Irish nationality by descent to your children and grandchildren.
Are you ready for Citizenship in Ireland?
There are many routes to becoming an Irish citizen, reflecting the diversity of people who want to move to the Emerald Isle. An experienced hand is invaluable when navigating the correct route for yourself and your family, as with most administrative processes. If you think Irish citizenship is for you, speak to one of our partner lawyers to make sure you're on the right track.