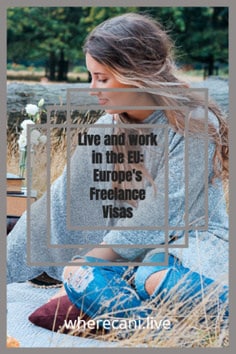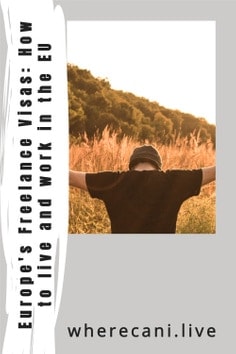 Digital Nomads are a large and growing group of geographically flexible, self-employed, or freelance workers. Are you one of these fortunate groups for whom fast internet (and maybe cheap coffee) is the only requirement? If so, you will know that navigating visas while working and traveling is not always straightforward. Many governments have not kept up with this growing trend and are offering Freelance Visas for visitors to Europe.
Clearly, governments have created current immigration systems to cater mostly to company employees who head into an office as their typical workday. If you are fortunate enough to own a passport from the 26 countries in the European Economic Area (EEA), it is simple. If not, how do you deal with current Digital Nomad European immigration laws? How can you live the Digital Nomad lifestyle in Europe?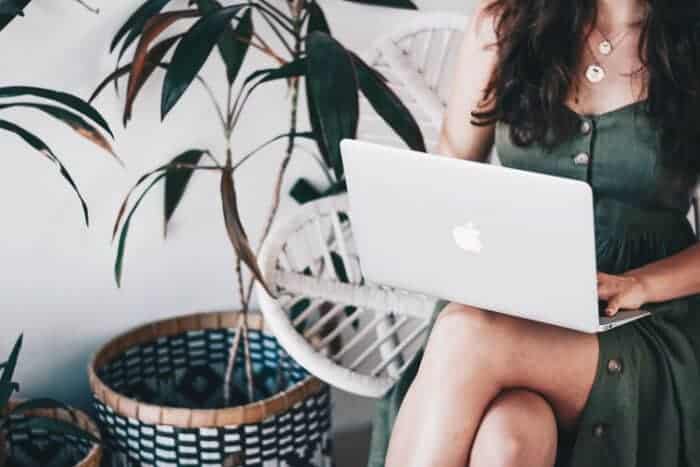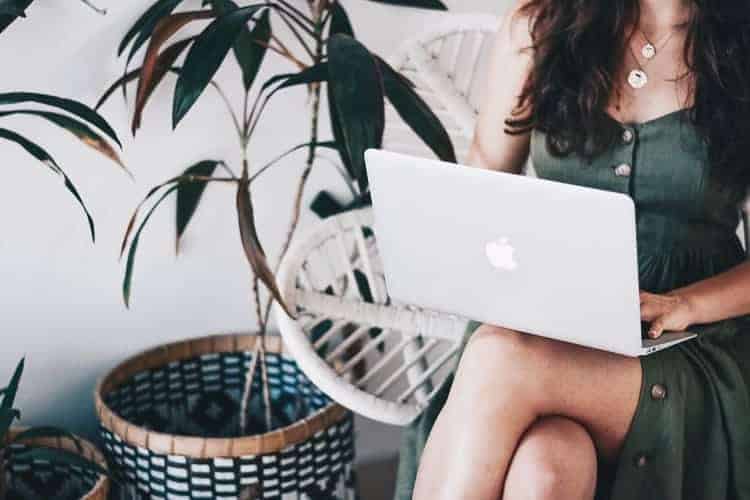 What makes Europe so attractive for Digital Nomads and Freelancers?
Freelance Visas for Europe
As you'll see below, there is a huge range of Freelance visa options in Europe to live the Digital Nomad Life. While some may not have the exact name or fit a strict definition, they can work for many people.
Excellent infrastructure
All across Europe, you will find high-quality internet. This service is the critical lifeblood of a Digital Nomad. There are also quality coworking spaces at a range of price points.
Most European countries also have excellent health care infrastructure in case something happens while you are traveling.
European transport infrastructure is unparalleled. There are quality roads, excellent rail networks, and low-cost airline hubs across the continent.
Cost of Living
You can find a country and city to match your budget. You can spend next to nothing in Southern and Eastern Europe. And, in Western Europe, even the most expensive countries have low-cost areas and options. Some research and exploring will turn up the perfect spot.
Quality of Life
What is important to you? Is it pristine beaches, bustling city life, or mountain solitude? Europe offers it all. See our Best Countries in the World to Live article for ideas on how to pick the perfect place to live.
Culture and Social Life
Again, Europe has it all. Museums, music, art, festival, parties, and food. Many countries welcome visitors warmly. You'll get to know the locals in the market if you choose. Also, because of their popularity with Digital Nomads, if like-minded company is your goal, you'll easily find your tribe.
Best European Cities for Digital Nomads and Freelancers
Europe'capitals and larger cities regularly feature in any list of the best cities for Digital Nomads and Freelancers. Lisbon, Berlin, Barcelona, Athens, Krakow, Budapest, Plovdiv, and Tallin. These beautiful cities. But, choosing the best city for you is a personal choice. You'll need to decide what is important to you. Check out our article on the Best Country to Live In for more information on how to make your choice.
How can you work and travel around Europe?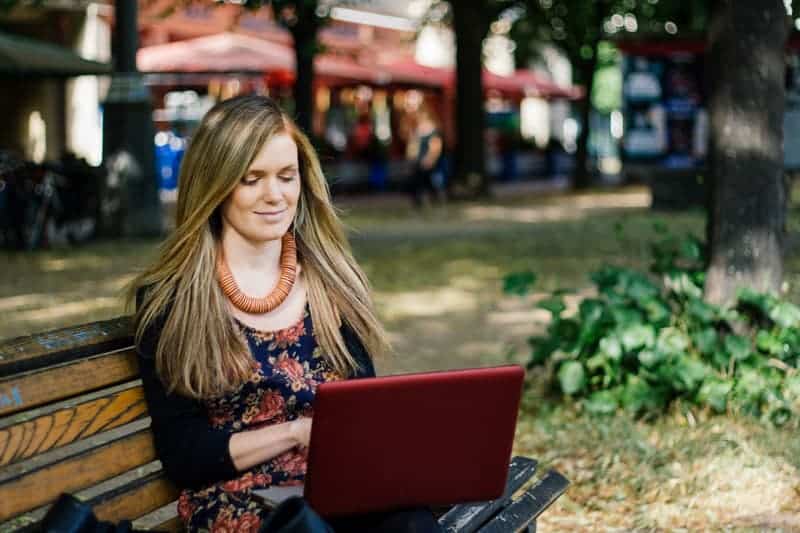 Fly under the radar
While technically illegal, thousands of Digital Nomads use a Schengen tourist visa to enter their country of choice. They then work while they travel. This visa allows you a maximum stay of 90 days in a six-month period. When this period expires, you'll need to leave for a new destination or re-enter on a new visa.
Most European governments turn a blind eye to this at present (on a "don't ask, don't tell" kind of arrangement). However, some governments are starting to ask tough questions of Digital Nomads entering their countries. The tourist visa path may get harder in the future as the numbers and impacts of people taking advantage increase.
We spoke to Christy, who has experience traveling and working in Europe. "It's easy to bounce around the Schengen region as long as you don't mind moving month-to-month. I've only experienced hard-core grilling from immigration in the United Kingdom, so if you are heading to the UK, prepare for some questions. To ensure you get through, ensure you have already booked a flight out to show if they ask.
Also, have proof of a decent amount of savings because they may ask for that too). I always say I'm just traveling around and visiting friends. Never mention working. freelancing or being a Digital Nomad."
Base yourself in one country, get a visa to live and work there. Then, travel around Europe from your base.
Sweating at every immigration queue and being forced to move is not everyone's idea of fun. A more permanent solution can be to set up a base in a single country. You can then use this base to launch your travel around the region. This approach is becoming a more and more popular option for Digital Nomad and Freelancers. There are many options available. Here we'll look at eight ways to live and work in Europe as a Digital Nomad or Freelancer. And, we'll introduce you to an exciting opportunity that may be coming soon.
Top Freelancer Visa Options in Europe
1. German Freelancer Visa or "Freiberufler" visa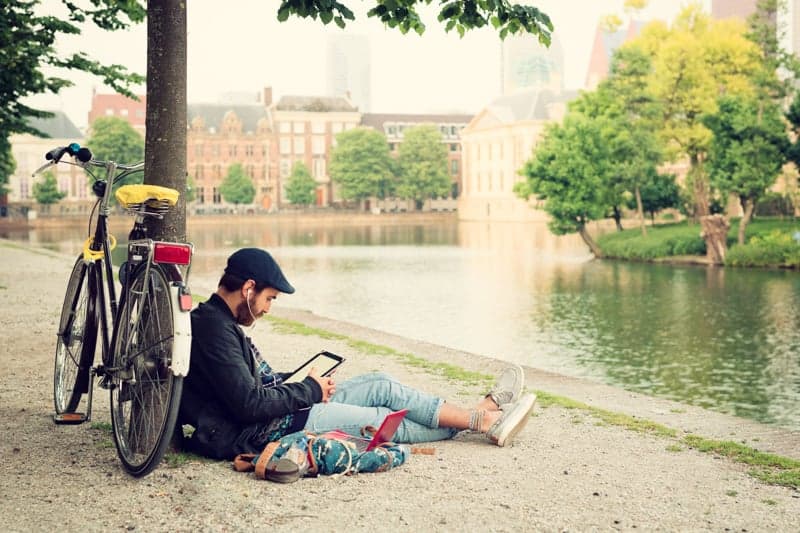 Germany has long been ahead of the curve in understanding the benefits of attracting excited, talented entrepreneurs into their country. To foster the community, the government created the German Freelancer Visa program. This visa can be a brilliant option for Digital Nomads and Freelancers. However, there are some catches, restrictions, and some effort required.
You must live in Germany at a registered local address when applying for the visa. Additionally, you need to have health (not travel) insurance. The application process can take up to 3 – 4 months. Expect delays if there are queries about any of your information. You'll also need to show that your work can generate income. For this, you'll need a business plan showing projected revenue and the capital you have on hand to ensure your company's success. Although not set in stone, the estimated minimum earnings are €800 per month. If you are over 45, you must show a pension plan and a monthly pension of 1,188.92 euros. After the age of 67 or guarantees an asset amount of 175,068 euros.
German Freelance Visa Challenges
While the Freelance Visa is a great European option, it does come with some challenges. It is worth ensuring you have filled everything in as required and have all the required documentation and information. Being complete the first time is essential as the government gives resubmitted applications extra scrutiny. And of course, getting the application right will save time. Working with a trusted local partner may make the process faster and smoother. This outcome can be a valuable investment for a Digital Nomad or Freelancer. One additional thing to consider is that you will be required to pay tax in Germany. You must ensure this fits into your broader business and lifestyle planning.
2. Spain Non-Lucrative Visa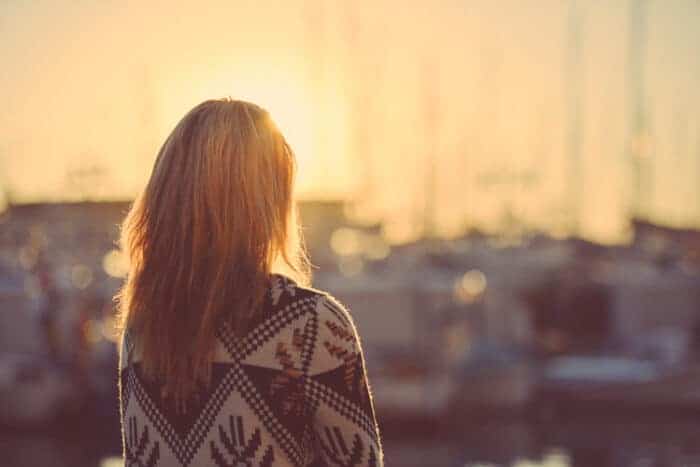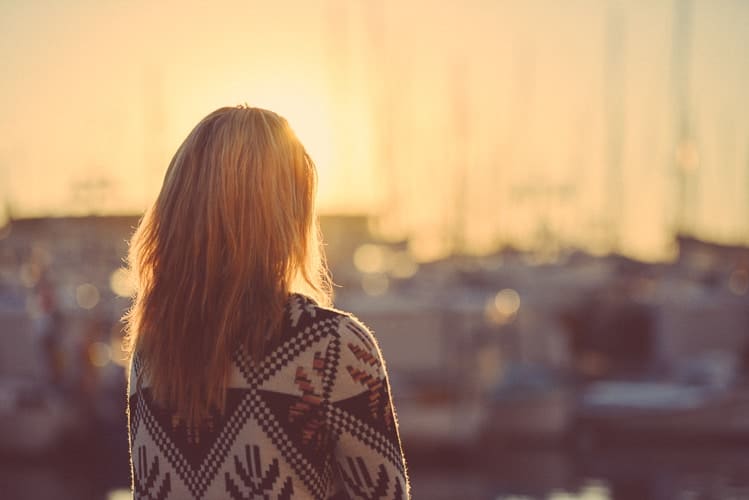 If you've dreamed of Spain as your base in Europe, the great news is that they offer an excellent non-lucrative visa. This visa means that although you cannot get a job in Spain, you can earn an income from work outside of Spain. An ideal situation for a digital nomad!
The application is in Spanish, and you'll need to be able to show an income of more than €26,000 per annum. Health insurance is a requirement, as are police and medical checks. Unlike other countries, Spain doesn't require a degree from the applicants for this type of visa. Again, this is a tremendous positive for many Freelancers looking for a European visa.
With Spain's low cost of living and fantastic culture, infrastructure and location, there is much to recommend Spain to any digital nomad. Be aware that the application process can be complicated. Though unfailingly friendly and polite, Spanish bureaucracy can be tricky to navigate. This bureaucracy can be doubly difficult if you don't speak passable Spanish. We strongly recommend using an experienced local immigration company.
Please visit our article to check out all the non-lucrative visa requirements and the application process.
Importantly, this visa class also allows a pathway to permanent residency after five years. This visa is an excellent option for anyone considering a long-term future in Europe.
3. Spain Student Visa
If you want to learn some Spanish or even do a proper university course, register and get a Spanish student visa. It gives you the ability to work for up to 20 hours per week. This visa can be a perfect match for a Digital Nomad or Freelancer.
You need to enrol in a course, diploma or degree and the study requirement needs to exceed 20 hours per week. You need to show that you can cover your necessary expenses for the duration of your studies. Additionally, there are other administrative requirements, including criminal checks and medical checks.
If you complete a degree or postgraduate degree, you can apply for a residency visa for an additional year. This year can give you time to find a job in Spain and a pathway to residency and citizenship.
Our Spain immigration partner has a fantastic track record in helping people get a Spanish Student Visa. They can assist with the full preparation, translation, and submission of applications and documents. As the process can be complicated, we strongly recommend using a trusted local partner. This partnership gives you a much higher chance of succeeding with your application on your first attempt. Click here to book an appointment with them today.
4. Spain Freelance Visa
You can set up a business in Spain and work as an "autonomo". This makes you eligible for a Spain freelancer visa. You'll need to show that you can support yourself and that your business has a good chance of success. See this article for more details of the self-employed visa for Spain.
5. Portugal Passive Income Visa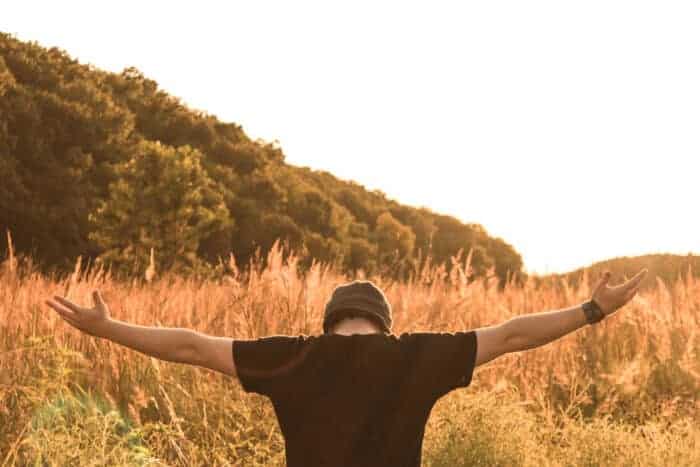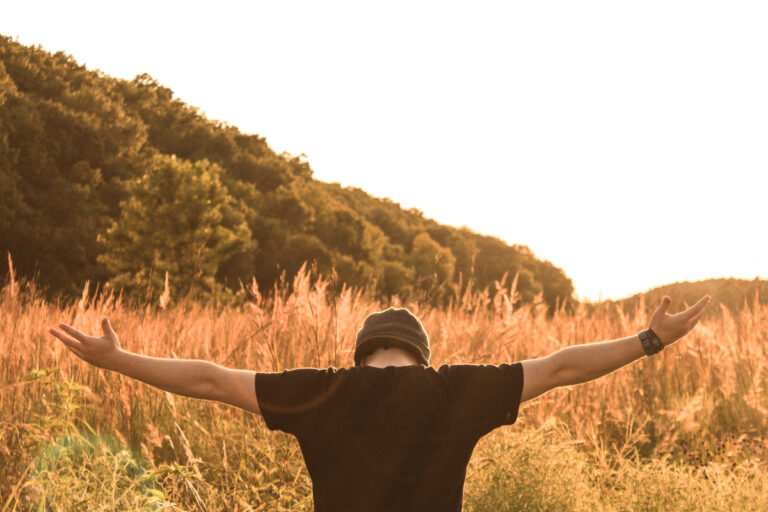 Lisbon, and Portugal in general, are incredibly popular with the community of Digital Nomads in Europe for excellent reasons. A passive income of around €20,000 per annum makes you eligible for a Portugal Passive income visa. By passive income, we mean income from an investment property such as rent, income from investments such as dividends, or income from a pension. If you are fortunate enough to have this level of passive income, this visa may be for you. You'll need to base yourself in Portugal for eight months of the year (or six consecutive months).
The visa gives you free access and circulation in the Schengen Area. It also offers the freedom to live and carry out work in Portugal. You also have the option to become a "non-habitual resident" of Portugal for tax purposes. This status offers excellent taxation rates for ten years. This visa provides other benefits of access to residential rights, including health, education, social security, and others. It is also a pathway to Portuguese citizenship and a Portugal passport.
You'll need a Portuguese bank account, health insurance, long-term accommodation in Portugal, and police clearance.
We've written a full guide to the Portugal D7 Passive income visa here. It includes all requirements, fees, and the application process.
6. Portugal Self-Employment Visa
To get the Self Employment Visa, you need to show that you are working or trying to work with local Portuguese companies. If you have a contract of service or a written proposal of a contract with a Portuguese company you may be eligible for this visa. This is a great Freelance Visa for Europe.
You would be registered to pay tax in Portugal on your worldwide income after you become a resident. This visa would give you a resident's rights, such as access to the SCHENGEN region. The visa lasts for one year. From the second year, can renew the visa for and an additional two years. After the 5th year, you can apply for permanent residency. The visa is also a pathway to Portuguese citizenship and a Portugal passport.
7. Portugal Entrepreneur Visa
This particular visa is for entrepreneurs who want to live and create a company in Portugal. You can then work as a freelancer and digital nomad, charging your clients from your company.
It is not necessary to employ several people or have a vast amount of share capital. However, it helps to have a business plan and a solid explanation of how your company will benefit Portugal and its economy.
If you are unsure of which visa is the best for you or what steps you need to take, book an appointment here with our lawyers in Lisbon. They will clarify the best route for you, answer any questions that you may have, and outline your next steps. We get fantastic feedback from all of our clients that have used them.
8. Czech Republic Self-Employed Visa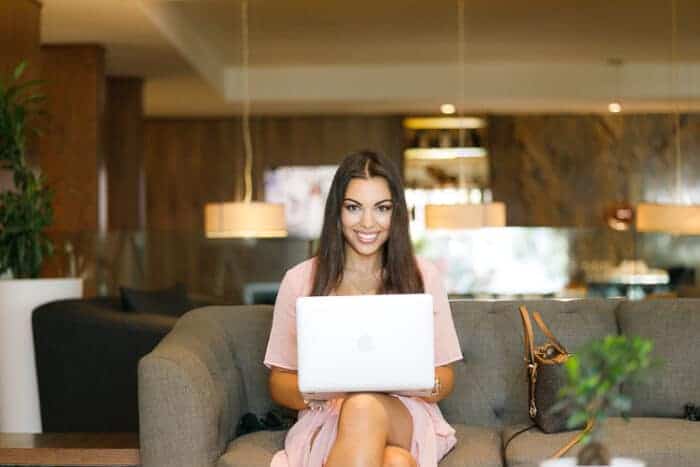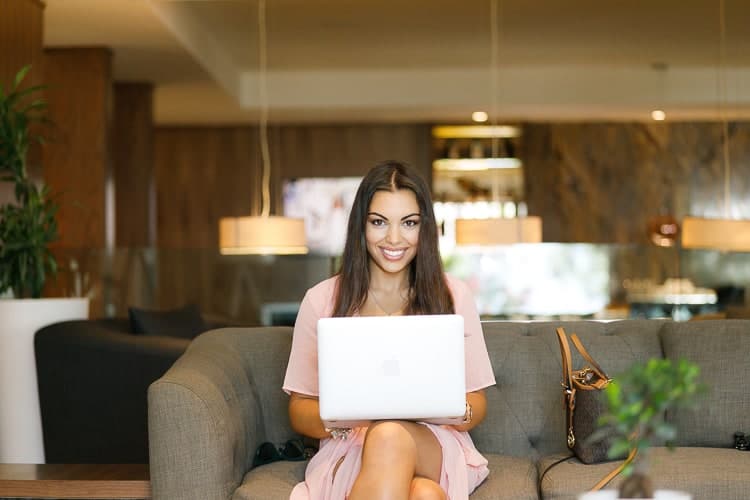 The Czech Republic also offers a visa for self-employed people. It happens in 3 stages:
Apply for a long-stay visa for the purpose of business (i.e., self-employment). As you need to have a local address, you probably want to move to the Czech Republic on a tourist visa. You can then apply to a Czech embassy. This visa lasts twelve months.
Long-term resident visa (renewable up to two years at a time, depending on your insurance)
Permanent resident (after a minimum of five cumulative years of being a long-term resident, you can apply. There are, of course, other requirements).
This pathway is a significant advantage of the Czech scheme. Not all the other European Freelance Visa classes offer a clear path to permanent residency for Digital Nomads in Europe.
For the Long Stay visa, you need to prove that you have available funds to cover yourself for the duration of your stay. Although the rules do change, this is currently around €4,300 (Kč110,000). You'll need a medical, police clearance, and proof of your professional skills as well as health insurance. You will hear people talking about a Zivno – what is this? It is the official registration of your trade on the Živnostenský list. An example may be "Software developer," which is a requirement of the Long Stay Visa.
The process does change, and language can be a barrier, so we advise finding quality local assistance.
9. Netherlands Independent Entrepreneur Visa
This visa class has some hurdles to clear. You'll need a comprehensive business plan that proves your business will add value to the Dutch economy. Alternatively, show that you have Dutch clients if you are a freelancer. You'll also need to show a net profit of € 1,192.96 per month that needs to be independent and long-term.
You also need to score adequately on a points system. The program bases the points system on your experience, education, entrepreneurship, and income, amongst other things. If you can meet these requirements, this can be an option for this European country's Digital Nomad or Freelancer visa.
American, Japanese, and Turkish citizens can take advantage of treaties between their countries and the Netherlands. Sometimes, these citizens do not need to meet the points threshold. You'll still need to meet the general requirements. Here is the official government website to help you take the next steps.
10. Working Holiday Visas for Digital Nomads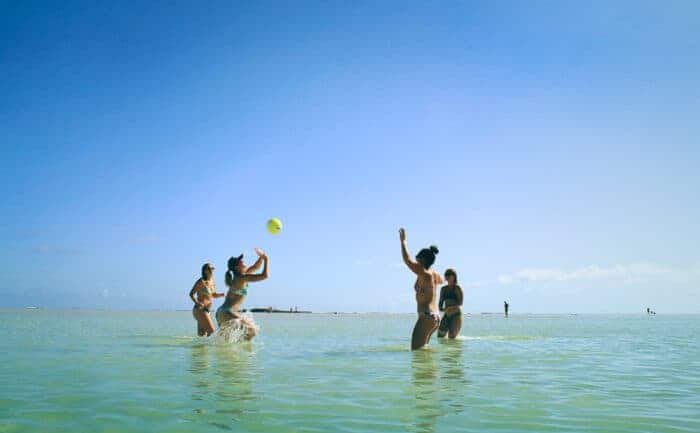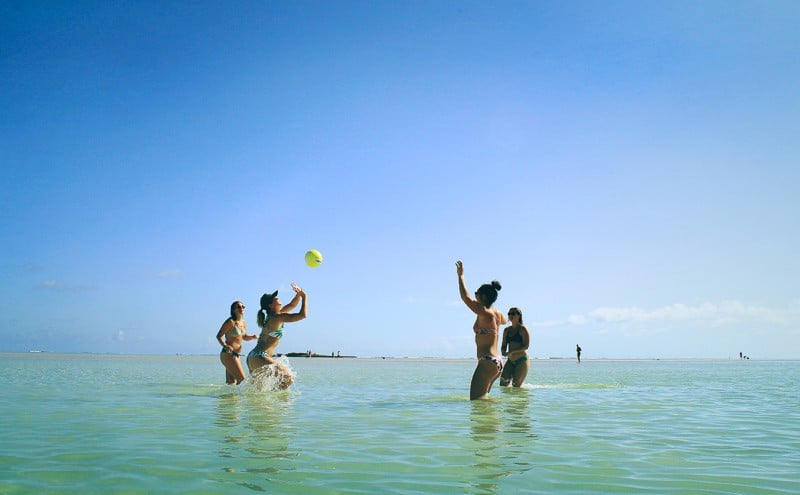 If you are under the age of 35 (30 in some countries), the quickest visa to get maybe a Working Holiday Visa. This visa is a popular option for Digital Nomads, given the accessibility of the schemes.
A Working Holiday Visa allows you to legally work (with some restrictions) in the country that granted the visa. You can then travel as you want. The length of the visa differs depending on the country. Different agreements between countries impact your ability to access these visa schemes.
Generally, you'll need to show you have a return ticket or sufficient funds for onward travel. You may need to pass health and police checks. Finally, you need to show you have some savings to get you settled and find work.
For more information on Working Holiday Visa Programs worldwide, including in Europe, please see our in-depth article.
11. Student Visas for Digital Nomads
The benefits of studying are often self-evident, but further education may also give you access to live and work in a host of countries. A Student Visa can be an excellent option for Digital Nomads and Freelancers. Many European countries have very attractive study visa programs.
This path can be a great way to live a Digital Nomad life while picking up a new skill or qualification. Head to the Student Visa article for details of available visas, or head to our country pages to explore the countries you are interested in.
TEFL (Teach English as a Foreign Language) is a very popular option. This qualification can give you the skills to earn an income while you travel as a Digital Nomad.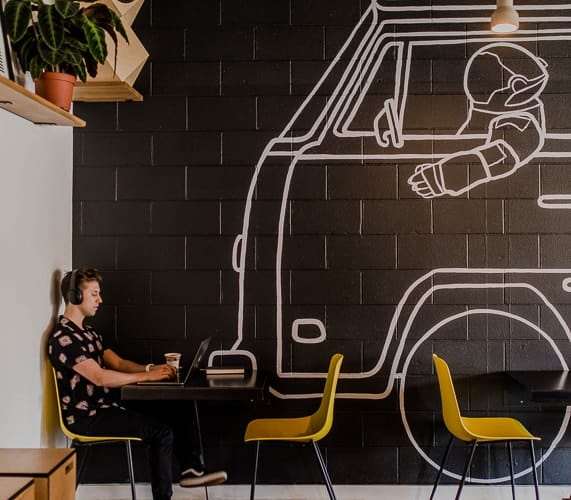 12. Estonia Digital Nomad Visa
Estonia launched a dedicated Digital Nomad Visa in June 2020. The visa is issued as a short-stay (Type C) or a long-stay (Type D). The cost is €80 or €100 respectively.
To qualify for the visa, you'll need to show that you have a location-independent income. The income must come from customers and clients outside of Estonia. Your company, or the company you work for, must be registered outside Estonia. Finally, you'll need to show an income of at least €3504 per month for the last six months.
While not a Digital Nomad Visa, an Estonia e-residency may also be worth investigating. Estonia is leading the pack in much of its thinking about the new economy and ways of working. This government policy aims to attract great talent to their country. They have recently launched e-residency. Estonian e-residency enables you to start an EU-based company 100% digitally. You can start your company from anywhere in the world. This visa, however, doesn't give you the right to live and work in the EU.
If you are keen to live in this technologically advanced and exciting country, then you should book a 30-minute appointment with our immigration lawyers in Tallinn. They will understand your situation and let you know the best visa for your situation. They will also outline the steps that you need to take and can help you with the whole process if this is what you want.
13. France Visitor residence permit (carte de séjour visiteur)
France has an income visa that is easy to get. With an income of more than € 1,219 net monthly can, you can get a 12-month renewable visa.
The income can be from investments or even an affidavit from family members saying they will support you. You'll also need Expat health insurance and a place to stay in France for the application.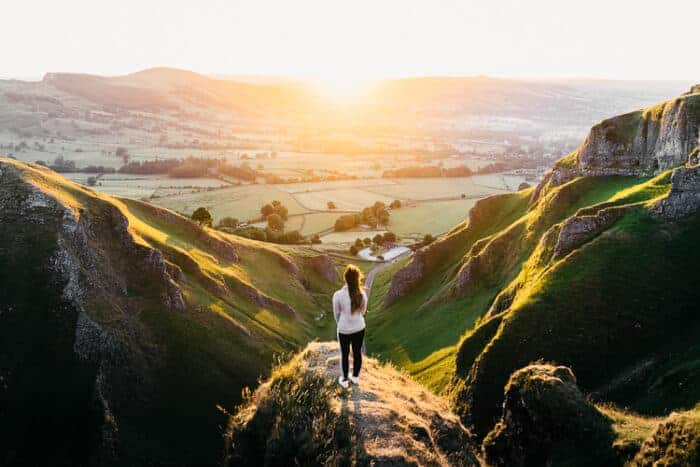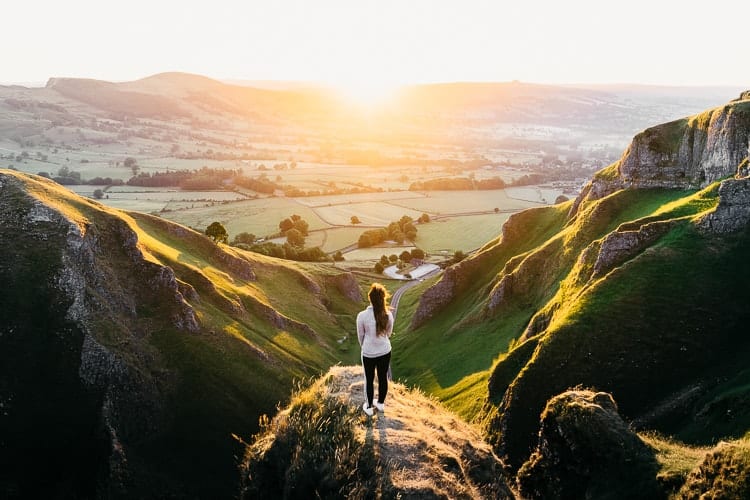 Freelance Visas in Europe for you to enjoy
Europe is an unmatched place for Digital Nomads. Excellent infrastructure, internet capability, and a vast range of living costs meet your budget. It has historical cities, fabulous beaches, snowy mountains, and a variety of cuisine unparalleled anywhere. You have the free spirit and drive to take on the Digital Nomad Life.
We hope this helps you to add Europe to your list of chosen destinations. We understand that having a base and traveling from there may not meet every Digital Nomad's ideals. But what attracted you to this lifestyle in the first place? Was it working outside the norm and pushing boundaries? If so, these options can still help you to create your dream lifestyle. You can find a Freelance visa in Europe to make it happen.
Are we missing any opportunities? What experiences have you had with any of the above? We would love to hear and share your story in our Expat Stories Blog.
Are you Interested in Visa and Residence options for Digital Nomads in Asia?
Check out our blog Visa Options in South East Asia for Digital Nomads, Freelancers, and the Self Employed