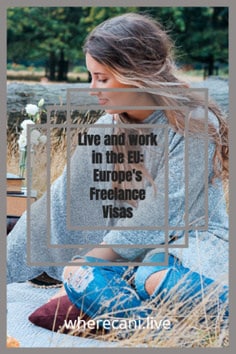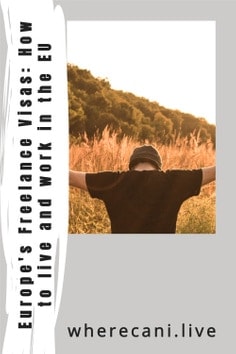 There are new freelancer visas, remote worker visas, and digital nomad visas in the EU and wider Europe. One outcome of the COVID-19 pandemic was countries responding to changing work habits. The growth of remote workers and freelancers has seen a wave of new visa options for many countries across the continent.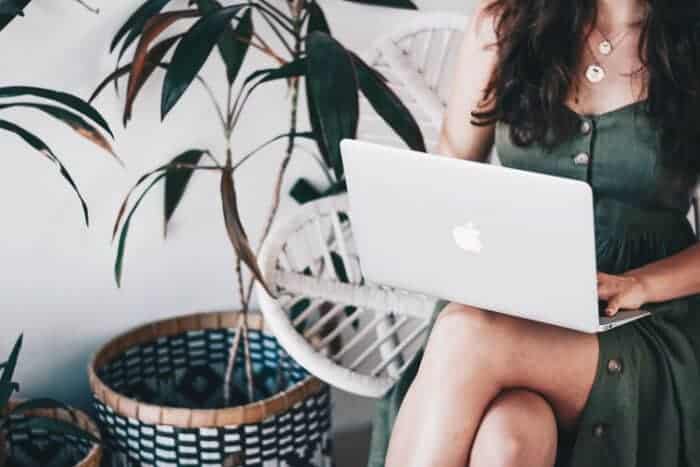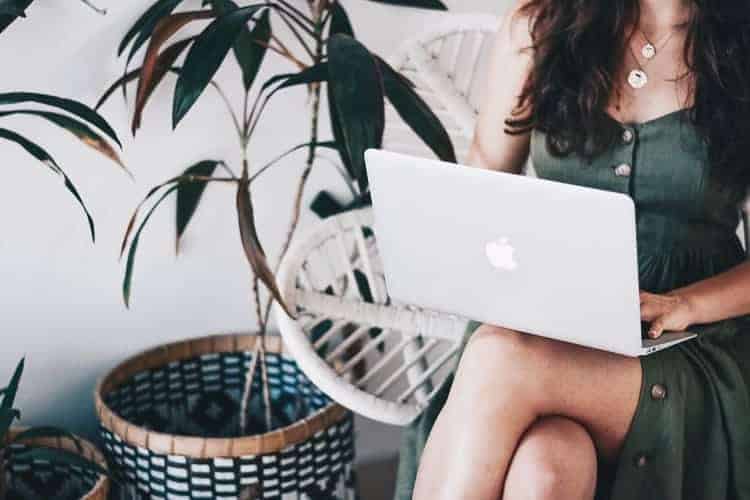 Three distinct groups can often use the same visas or residency permits to live and work in Europe. However, we'll look at the three groups of visas separately.
Freelancers and self-employed have one or more clients but are not in a formal employee/employer relationship.
Digital nomads be freelancers, self-employed, or remote workers using digital technology without a fixed base. In addition, they regularly move to new cities or countries.
Remote workers are company employees but do not work in a company-owned office.
Note: not all European countries are EU members; we cover the continent of Europe as well as the EU.
Europe and EU Freelance Visas
Freelancer visas may allow you to have local clients. However, not all programs allow this, so check the fine print. Most programs have a minimum monthly income requirement to qualify. Others require a business plan or proof of capability, so please use the links in the table to see more details. We cover details of some of our favorites below.
European and EU Freelancer Visas and Self-Employed Residency Permits
Our Favorite Freelancer Visa Options in Europe
German Freelancer Visa or "Freiberufler" visa
Germany has long been a leader in attracting excited, talented entrepreneurs into their country. To foster the community, the government created the German Freelancer Visa program. This visa can be a brilliant option for Digital Nomads and Freelancers. However, there are some catches, restrictions, and some effort required.
When applying for the visa, you must live in Germany at a registered local address. Additionally, you should have health (not travel) insurance. The application process can take up to 3 – 4 months. Expect delays if there are queries about any of your information. You'll also need to show that your work can generate income. For this, you'll need a business plan showing projected revenue and the capital you have on hand to ensure your company's success. Although not set in stone, the estimated minimum earnings are €800 per month.
Spain Freelance Visa / Autonomo
You can set up a business in Spain and work as an "autonomo." This makes you eligible for a Spain freelancer visa. You'll need to show that you can support yourself and that your business has a good chance of success.
Portugal Passive Income Visa
Lisbon, and Portugal in general, are incredibly popular with the community of Digital Nomads in Europe. If you can show a passive income of €8,460 a year, you can qualify for a Portugal D7 Passive income visa. The program has no restrictions on working while you are in Portugal, either locally or anywhere in the world. You'll need to apply at the consulate in your home country.
Portugal Self-Employment Visa
To get the Portugal Self-Employment Visa, you must show that you are working or trying to work with local Portuguese companies. You'll need a contract or a written proposal of a contract with a Portuguese company to be eligible for this freelance visa for Europe.
You may be registered to pay tax in Portugal on your worldwide income after you become a resident. However, Portugal has some excellent tax programs, including the Non-Habitual Resident (NHR) program. Qualify for the NHR, and you pay 0% on income earned outside Portugal.
With this visa, you can access many resident rights, such as access to the SCHENGEN region and free education. The visa lasts one year, and you can renew for another 2 × 2 years.
Portugal Entrepreneur Visa
This visa is for entrepreneurs moving to Portugal who want to start a company. You can then work as a freelancer and digital nomad, charging your clients from your company.
It is not necessary to employ several people or have a vast amount of share capital. However, it helps to have a business plan and a solid explanation of how your company will benefit Portugal and its economy.
Estonia Digital Nomad Visa
Estonia launched a dedicated Digital Nomad Visa in June 2020. The visa is issued as a national short-stay (Type C) or a long-stay (Type D). The cost is €80 or €100 respectively.
To qualify for the visa, you'll need to show that you have a location-independent income or salary. The documented income must come from customers and clients outside of Estonia. Your company, or the company you work for, must be registered outside Estonia. Finally, you'll need to show a monthly income of at least €3,504 for the last six months.
Estonia e-residency is also worth investigating for some freelancers and entrepreneurs.
Czech Republic Self-Employed Visa
The "Zivno" is the official registration of your trade on the Živnostenský. It has become shorthand for the Czech Republic visa for self-employed people. It happens in 3 stages:
Apply for a long-stay visa for the purpose of business (i.e., self-employment). As you need a local address, you may want to move to the Czech Republic on a tourist visa first. You can then apply to a Czech embassy or consulate. This visa lasts twelve months.
Long-term resident visa (renewable up to two years at a time, depending on your insurance)
Permanent residency (PR). After a minimum of five cumulative years of being a long-term resident, you can apply for PR. There are, of course, other requirements.
For the long-term visa, you need to prove that you have available funds to cover yourself for your stay. Although the rules do change, this is currently around €4,300 (Kč110,000). You'll need a medical, a police clearance certificate, proof of your professional skills, and health insurance.
The process does change, and language can be a barrier, so we advise finding quality local assistance.
Netherlands Independent Entrepreneur Visa
This visa class has some hurdles to clear. You'll need a comprehensive business plan that proves your business will add value to the Dutch economy. Alternatively, show that you have Dutch clients if you are a freelancer. You'll also need to show a net profit of €1,200 per month that needs to be independent and long-term.
You also need to score adequately on a points system. The program bases the points system on your experience, education, entrepreneurship, and income, amongst other things. If you can meet these requirements, this can be an option for this visa.
American, Japanese, and Turkish citizens can take advantage of treaties between their countries and the Netherlands. Sometimes, these citizens can skip the point threshold. You'll still need to meet the general requirements. Here is the official government website to help you take the next steps.
The Dutch-American Friendship Treaty (DAFT)
This option is just for American citizens. US freelancers and entrepreneurs can get residency in the Netherlands by opening a local company.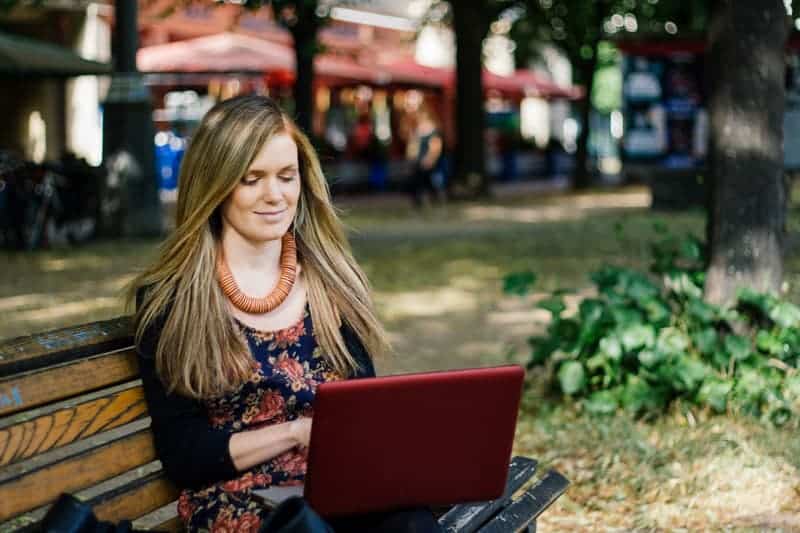 Digital Nomad Visas in Europe
Estonia launched the first digital nomad visa in June 2020. There are now 10 European digital nomad visas. All can also be used as freelancer visas or remote work visas. Remember, if you have this type of visa, you cannot work locally or have local clients.
Many European countries offer a 90-day tourist visa. However, the strict letter of the law is that you shouldn't work while using this immigration permission. Some Digital Nomads ignore this and "fly under the radar" but this carries risk. Getting the correct visa is generally a better option, and now there is a great selection!
These visas have a minimum monthly income requirement (see the table below for details). You must show that you earn a minimum monthly income to live in the country. Please click on the visa name for more information about each program.
Our favorite European Digital Nomad Visas?
The Spain Digital Nomad Visa and Portugal Digital Nomad Visa top our list. They are excellent programs and well administered. And Portugal and Spain rank as favorite digital nomad destinations. Add in the amazing tax breaks related to these immigration programs, and they are clear winners.
| | | | | | | |
| --- | --- | --- | --- | --- | --- | --- |
| Country | Visa Type | Visa Program Name | Length | Renewable | Income | Fees |
| Croatia | Digital Nomad | Temporary Stay of Digital Nomads | 1 Year | Yes | € 2,300 | € 60 |
| Cyprus | Digital Nomad | Digital Nomad Visa Scheme | 1 Year | Yes | € 3,500 | € 70 |
| Estonia | Digital Nomad | Digital Nomad Visa | 1 Year | Yes | € 3,500 | € 100 |
| Greece | Digital Nomad | Digital Nomad Visa | 2 Years | Yes | € 3,500 | € 75 |
| Hungary | Digital Nomad | White Card | 1 Year | Yes | € 2,000 | € 110 |
| Latvia | Digital Nomad | Digital Nomad Visa | 1 Year | Yes | € 3,192 | € 60 |
| Malta | Digital Nomad | Nomad Residence Permit | 1 Year | Yes | € 2,700 | € 300 |
| Portugal | Digital Nomad | Digital Nomad Visa | 1 Year | Yes | € 2,960 | € 83 |
| Romania | Digital Nomad | Long stay (marked D) – Digital Nomad | 1 Year | Yes | € 3,500 | € 120 |
| Spain | Digital Nomad | Spain Digital Nomad Visa | 1 Year | Yes | € 2,333 | € 75 |
EU Visas for Freelancers, Digital Nomads, and Remote Workers
European Digital Nomad Visas coming soon…
Several European governments have plans for new freelancer visas, Digital Nomad visas, and remote work residence permits. We expect to see these countries added to the list in the first half of 2023 to attract people working remotely.
Albania
Andorra
Italy
Montenegro
North Macedonia
Serbia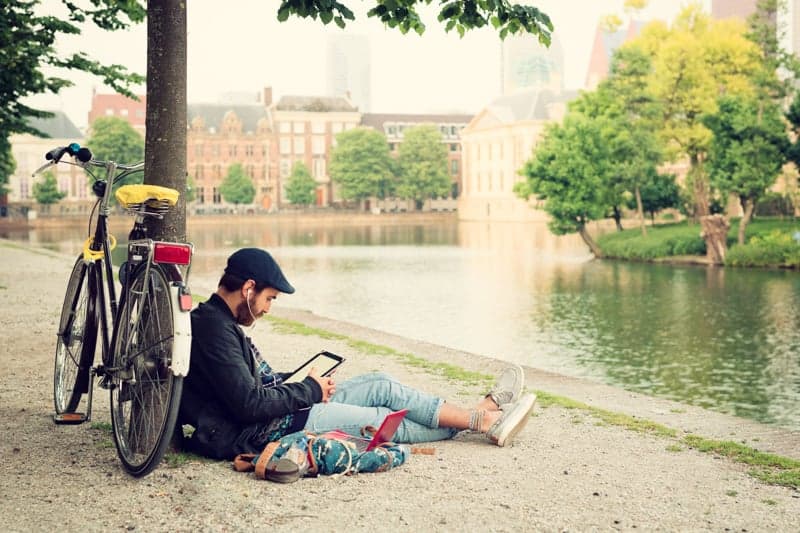 Common EU Freelancer Visa Questions
Be aware that each program can have specific requirements. Please use the links in the tables for details for each visa. In general, you should check out the following:
Validity and renewals. How long is the visa valid, and does it allow renewals?
Health Insurance. Most countries require a valid health insurance policy. You may be able to use local private health coverage, Expat Health Insurance, or travel insurance.
Family reunion. Can your direct family members join you?
Can you work either remotely or locally? Can you have local clients or just in other countries?
Taxation. Are you liable for taxation in the country? And are there tax breaks for digital nomads, freelancers, or remote workers? Your tax rate will significantly affect your cost of living calculation.
Accommodation. Do you need to show a rental agreement or certificate to prove you have somewhere to live?
Two Other Visa Options for Freelancers and Digital Nomads in Europe
European Working Holiday Visas for Digital Nomads
If you are under 35 (30 in some countries), the quickest visa to get maybe a Working Holiday Visa. This visa is a popular option for Digital Nomads, given the accessibility of the schemes.
A Working Holiday Visa allows you to legally work (with some restrictions) in the country that granted the visa. You can then travel as you want. The length of the visa differs depending on the country. Different agreements between countries impact your ability to access these visa schemes.
Generally, you'll need to show you have a return ticket or sufficient funds for onward travel. You may need to pass health and police checks. Finally, you need to show you have some savings to get you settled and find work.
Please see our in-depth guide for more information on the Best Working Holiday Visas, including those in Europe.
European Student Visas for Digital Nomads
The benefits of studying are often self-evident, but further education abroad may also give you access to live and work in various countries. Many European countries have excellent study visa programs that allow some to work while living in Europe. A European Student Visa can be a perfect option for Digital Nomads and Freelancers.
This path can be a great way to live a Digital Nomad life while picking up a new skill or qualification.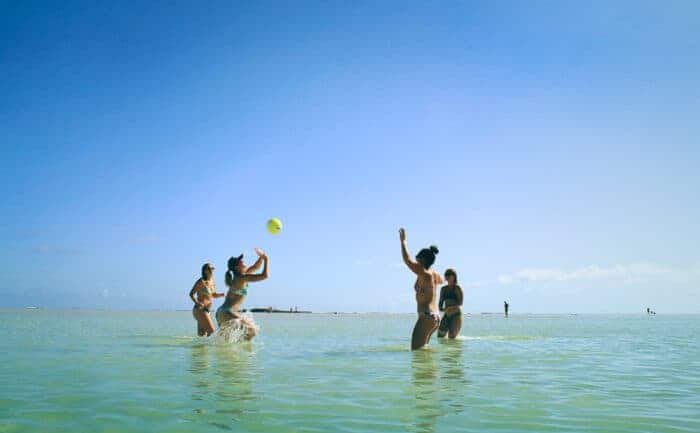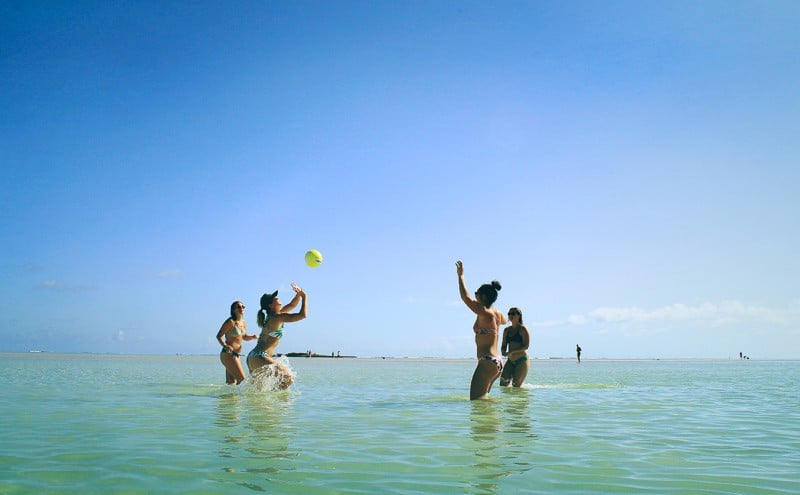 The EU vs. the EEA vs. Europe vs. SCHENGEN
Europe is a term with different meanings in different contexts.
Europe is the continent that stretches from Ireland in the West to Russia in the East. To the North is Scandinavia, and to the South the Mediterranean Sea.
The 27 European Union nations with some common laws and policies. The members are Austria, Belgium, Bulgaria, Croatia, Republic of Cyprus, Czech Republic, Denmark, Estonia, Finland, France, Germany, Greece, Hungary, Ireland, Italy, Latvia, Lithuania, Luxembourg, Malta, Netherlands, Poland, Portugal, Romania, Slovakia, Slovenia, Spain, and Sweden.
The European Economic Area (EEA) is the 27 EU members + Iceland, Lichtenstein, and Norway.
The SCHENGEN area has 26 nations that allow free travel and movement. 22 members are EU states, three are EEA members, and the last is Switzerland.
Which European Freelancer Visa or EU Digital Nomad Visa will you choose?
Freelancers and Digital Nomads are choosing to move to Europe in ever-growing numbers. From cities like Lisbon and Barcelona to the villages of Ireland and Estonia, there are opportunities for all.
And European governments are competing for the boost remote workers bring to local economies. This is good news if you want to work from Europe. As the competition hots up, we'll see more EU visas for freelancers, Digital Nomads, and remote workers.