Estonia has rapidly earned a reputation as a great place to live. So, how do you go about moving to Estonia as an Expat? Here's your complete guide to Estonia visas and immigration, accommodation, banking, and healthcare; we're making relocating easy for you.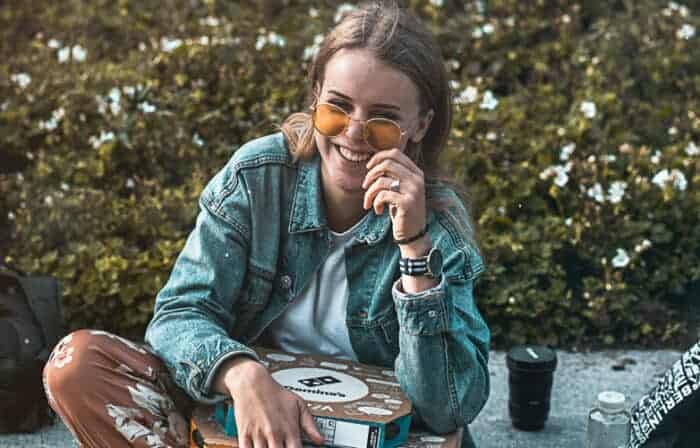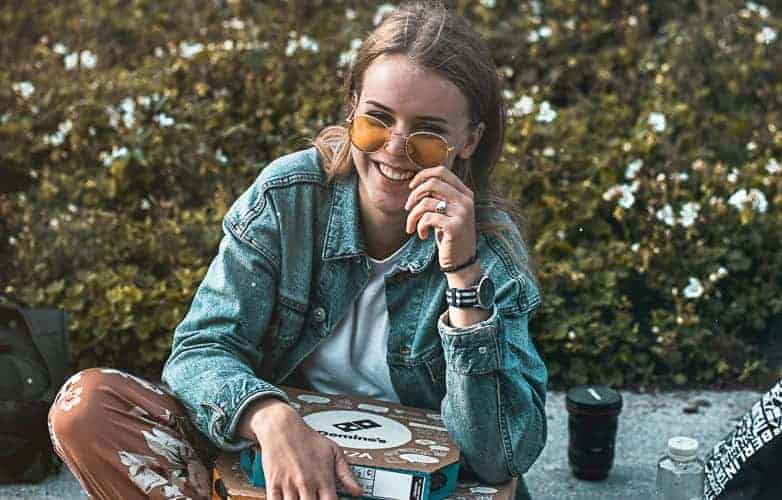 How to Move to Estonia
Estonia is an excellent option for Expats looking for a beautiful home in the Baltics. The country has fully embraced the fourth revolution, with ninety-nine percent of government services online and even e-Residency available for online businesses. Internet access is a right.

Don't be mistaken: Estonia is not only for startup companies and the technically inclined. This country is over fifty percent forest and comprises more than two thousand islands. Estonia is a fantastic opportunity for Expats seeking an outdoor adventure with a strong Wi-Fi signal. Check out our Living in Estonia guide to see why so many people choose this treasure.
Estonia Visas and Immigration
As an EU member, Estonia shares some immigration pathways with Europe. Being a forward-thinking and online society, the visa process for moving to Estonia can be straightforward. However, you'll need to take care in selecting the right option. There are several visa types available, depending on the nature of your visit.
Estonia Tourist Visa
Estonia is a part of the Schengen area. Citizens from the European Union (EU), EEA (European Economic Area), and Schengen area do not need a visa for stays under ninety days.

Due to COVID-19, there are restrictions for foreign visitors, such as testing and isolation periods. These restrictions are subject to change, so you should check before you travel. There may also be increased security procedures when you arrive.

Citizens of some countries will need a Schengen visa to visit.
Estonia Long Term Visas and Permits
If you are moving to Estonia for the longer term, a tourist visa won't cover you. You will need to apply for a long-term visa. The type you need depends on the reasons you are moving to Estonia. Happily, Estonia's great range of visas makes them one of the easiest countries to move to in Europe. Having said that, selecting the right visa or residence permit is vital. And, making sure your application is accepted first time will save you time and money.
Long-Stay (D) Visa
If you are moving to Estonia for work, you need a long-stay visa. To apply, you need a confirmation letter from your host, and documents proving that you will work in Estonia.

This visa used to be especially popular for freelance travelers. The Estonia Digital Nomad Visa is now more appropriate for that group.
---
---
Estonia Digital Nomad Visa
The government announced its game-changing digital nomad visa in June 2020. This visa allows Expats running a location-independent business to work in Estonia for up to one year.

This special visa requires proof of three things:
You can run your business from anywhere.
Your clients and income come from outside the country.
A pre-tax income of €3,504 per month from the last six months.
The visa costs €80 for a short-stay (Type C), or €100 for a long-stay (Type D).
Estonia Youth Mobility Visa
Australian, Canadian, or New Zealand citizens between the ages of 18-35 may be eligible for the Working Holiday Maker program. This visa allows you to live and work in Estonia under certain conditions.

Read more about the best working holiday visa programs around the world.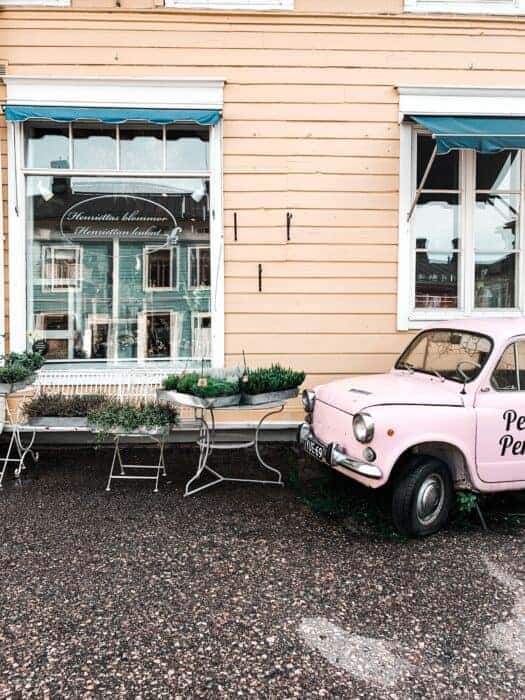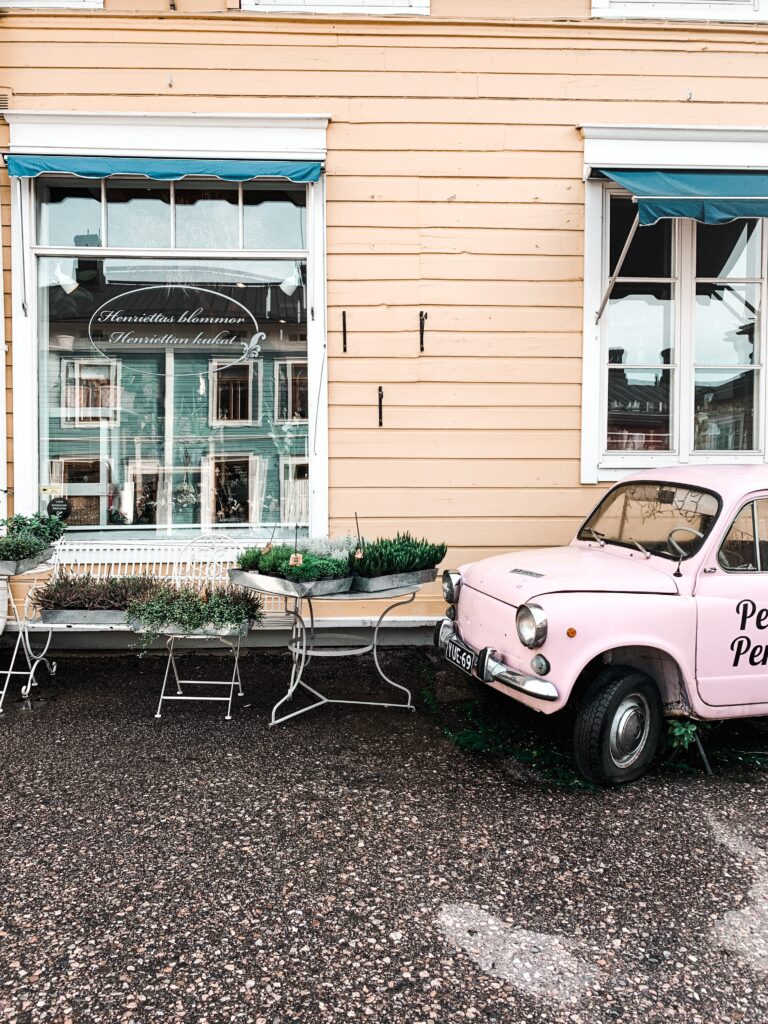 Estonia Startup Visa
The Estonia Startup Visa program is a program designed for startup founders. Your business has to meet certain criteria to qualify.

As with most countries that offer startup visas, your enterprise must contribute significantly to the development of the business environment in the country.
Estonia Family Visa
If one or both of your spouse's parents were Estonian citizens at birth, your spouse is likely also an Estonian citizen. This means you can also apply for residency through your spouse, which will allow you to live and work in the country.

This family reunification route is not only for Estonian Citizens. If your spouse has had an Estonian residence permit for at least two years, you may also be eligible for this visa.

Per local laws, you must register your marriage or partnership with the Citizenship and Migration Board (CMB). The CMB may carry out additional checks to ensure your relationship is genuine and that you have enough financial resources. This process may include interviewing you and your spouse.
Estonian Residency
EU, EEA, and Swiss citizens can move to Estonia without a visa. However, if you want to work in Estonia, you must register as an Estonian resident. You have to do this within three months of your arrival.

Non-EU and EEA citizens moving to Estonia for longer than six months will need a temporary residence permit. The residence permit allows you to work in the country and leads to eligibility for a permanent residency. You also get an Estonian ID-Card, which grants access to the services the government provides.

After five years, you can apply to stay in Estonia permanently. To qualify for permanent residency, you will need to show your income, accommodation, and health insurance coverage. You must also be able to speak fluent Estonian.
Estonia E-Residency
In keeping with the policy drive to modernize, the innovative Estonia e-Residency program provides great incentives to start a business here. You don't even have to step foot in the country.

The e-Residency allows you to register a business and become a virtual resident. This business registration grants you an Estonia ID card, permitting you to open bank accounts, sign documents, and more.

For freelancers and digital nomads, the e-Residency and an ID-card is the virtual visa you need to make your business location independent. There is also the additional benefit of being a European VAT registered entity. The welcoming bureaucracy and the innovative, low-tax environment are great for online businesses.

This program isn't aimed at people moving to Estonia: it doesn't give you permission to enter or physically reside there.
Next Steps to sorting out your Estonia Visa
To make the entire immigration process easy and stress-free you should use an excellent immigration lawyer to help you:
Understand your situation and needs.
Make sure that this is the right visa for you and if not, recommend the easiest path to residency.
Outline the steps that need to be taken and documentation that needs to be gathered.
If you are happy after that they will provide a quote on managing your application until completion.
Moving to Estonia from the USA: Duties and Customs
Once you have your visa approval, you can think about moving to Estonia with your belongings.

For EU residents, there are no tax restrictions.

For non-EU residents, the customs process is complex. You can apply for tax exemption if you have owned your belongings for at least six months. You cannot sell your items within twelve months of importing them to Estonia.

If you bring a vehicle with you, you must register it within five days of clearing customs. If you plan to drive in Estonia you can use the US or international license for up to one year.

To bring your pets with you when moving to Estonia, you must meet specific criteria. You must have proof of microchipping, a valid rabies vaccination card, and an EU health certificate for relocation. For those living outside of the EU, you will need an accredited veterinarian to endorse the health certificate. Upon arrival into Estonia from abroad, your pet will undergo border inspections.
Tax Information for moving to Estonia
You must pay annual taxes if you are an Estonian resident living and working in the country.

The Estonian tax system consists of national taxes and local taxes. They include income tax, VAT, land tax, etc.

Taxes can often be a headache, but the process is simple and fast for many in Estonia. Everything is online via the e-Tax Board, where most of the information in the form is already complete for your convenience. It can take as little as fifteen minutes to check and submit your annual tax declaration.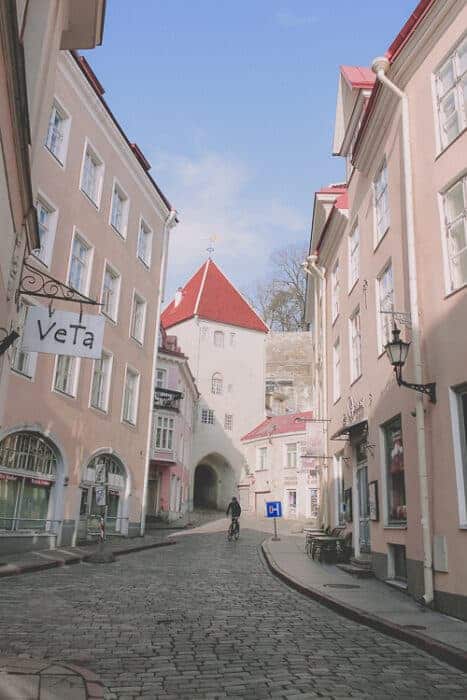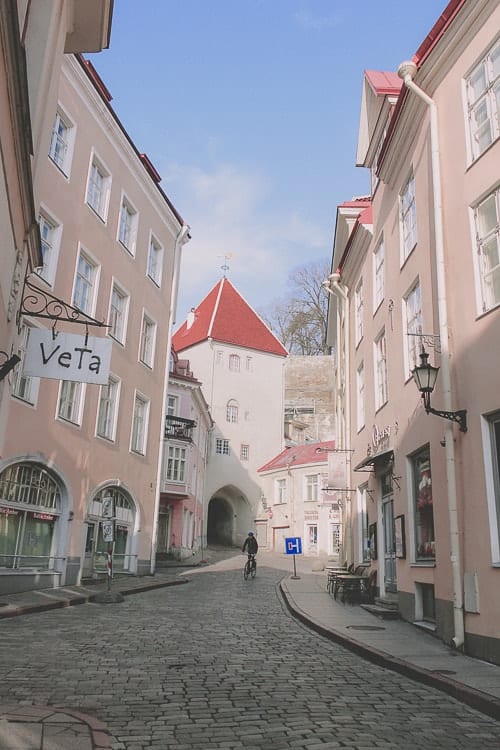 Banking
Cash transactions are rare in Estonia; almost everything is digital. Much of the population now lives life without cash in their wallet.

You open a bank account online with your ID card, along with the following documents:
Proof of ties to the country (your ID card will suffice, as well as proof of employment or property deed).
Proof of address.
Passport.
The most popular banks in Estonia are Swedbank, LHV, SEB, and Luminor.

Opening a debit account is very affordable or, often, free for EU residents moving to Estonia. Non-EU residents, however, usually have to pay a fee when opening a debit account. For example, a foreigner opening an account at Swedbank will have to pay a €200 fee. Don't forget to consider monthly bank fees, ATM fees, and international transfer fees.

Most banks will not open a credit account if your residence permit is valid for less than five years.

But how to move money to your new bank? Check out our guide to International Money Transfers to get the best rates and save.
House-hunting in Estonia
Part of moving to Estonia is deciding where to live. Whether you're renting or buying property, you must register your residential address with the local government. This gives you many benefits of being an Estonian resident, including public and social services, medical services, and free transportation.

You can register in person or online with your ID card and your signed rental/contract agreement. EU residents must register within three months of arrival, while non-EU residents must do so within thirty days of receiving a residence permit.
Renting
There are many great websites to find a temporary home in Estonia. These include KV, RE Kinnisvara, Uusmaa and City24. Facebook Marketplace is also a good resource for researching rentals.

The average rental cost for an unfurnished, one-bedroom apartment is between USD$550-850 per month, depending on the quality. Keep in mind that property listings state the total number of rooms (excluding bathroom and kitchen). So, for example, if you want a bedroom with a living room, you will look for a two-room apartment.

Rent prices usually do not include utilities. Budget an extra USD$180-200 per month for these. Heating costs can be higher in the colder winter months, depending on the building you choose.

When researching a rental, it might be worthwhile to contact a broker. A broker will help translate and break down the lease for you. The sites listed above already include a broker for some properties. The broker, however, costs an additional fee, usually equal to one month's rent.

Contracts are typically a one-year lease, with the option to renew. You will pay a security deposit upfront equivalent to one month's rent.
Best places to rent in Estonia
Most Expats live and work in Estonia's capital city, Tallinn. Researching properties in this area is ideal for those looking to stay close to the action. The downside: Tallinn is the pricer hotspot of Estonia.

Despite this, there are some districts to consider within Tallinn to suit your budget and needs:
Vanalin – Also known as The Old Town, this is the most popular area for tourists. This city center is ideal for those with a larger budget, placing the best of Tallinn on your doorstep. The average rental price here is USD$850 per month.
Kalamaja – A beautiful location close to the coast of Tallinn Bay, the city's main harbor. Expats will appreciate being near the tram for easy access to the city center. Average prices in this district are more affordable, at USD$520 per month.
Nõmme – This area is ideal for those wanting to be in a quieter area. One of the cheapest places to rent in the area, at USD$490 per month.
Buying a home in Estonia
With low transaction costs and strong property rises due to increased popularity, investing in Estonian property has become a desirable option amongst foreign buyers.

Non-residents and foreign companies can purchase property in Estonia (with permission from local authorities).

For residents, the resources listed earlier are a great starting point to find your forever home.

Purchasing costs to consider are:
Realtor fees: 2%-4%
Notary fees: 0.02%-0.7%, + 20% VAT
Stamp duty: 0.3%-0.5%
Registration fee: 0.25%
Typically, you pay ten percent as a deposit.

You must register your property and transfer the ownership using a notarized application. You then submit this to the e-Land Register. The process is straightforward but takes around two months to complete.
Best Places to Buy a House in Estonia
Renting in Tallinn comes with the benefit of living close to the action but paying for that advantage. The same rings true for buying.

While properties are more abundant in Tallinn, options are available for those seeking a quieter, less-touristic home.
Tartu – The second-largest city in Estonia, Tartu is a university town with a high quality of living. It is two to three hours south of Tallinn. This unique town has property priced at USD$125,000 at the lower end and USD $500,000 for larger, more luxury houses.
Pärnu – A popular spot for vacation homes amongst locals, the average price is USD$125 per square foot. This spot is a valuable investment: a buzzing area during the summer months, yet restful and quaint in the winter months.
Haapsalu – This quiet town is near the sea and a two and a half hour drive outside of Tallinn. You can expect to pay USD$280,000 for a four-room house here. The real estate market in this area is small but it is a great option for families seeking a small-town mindset and community.
Kuressaare – For pensioners looking to escape the commotion of Tallinn, Kuressaare is a wonderful place to buy a house. Prices for houses range from USD$200,000 at the lower end to USD$300,000 for bigger, more luxurious spaces.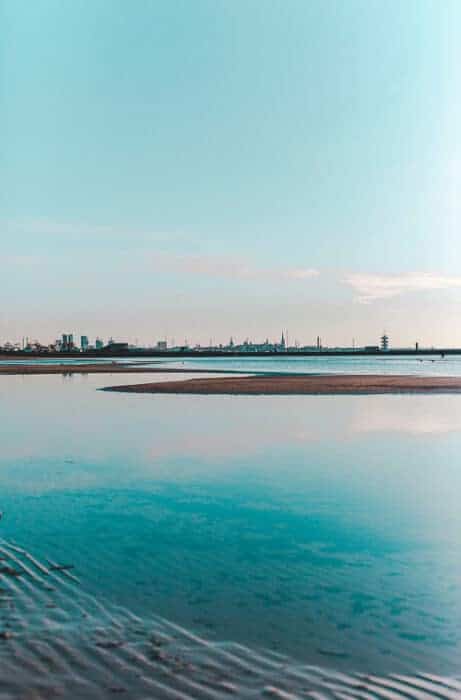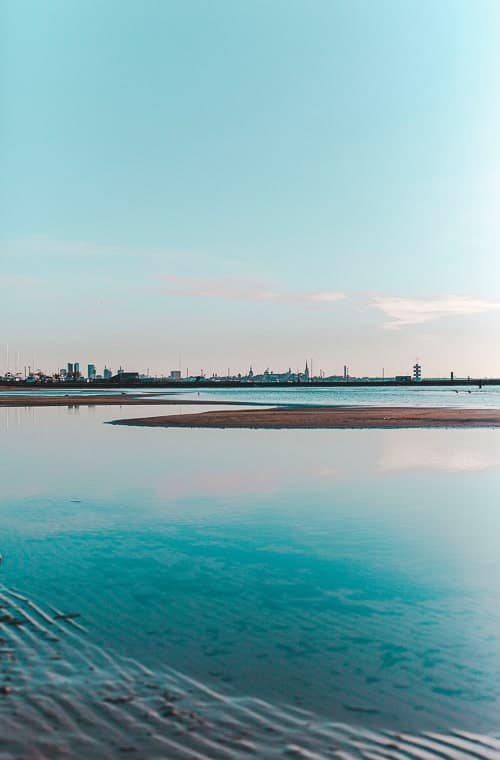 Utilities
The basic utilities in Estonia are:
Water – Each local address has a specific water supplier. Tap water is safe to drink.
Gas – The sole supplier is Eesti Gaas.
Electricity – This utility has an open competitive market, meaning you can find the cheapest supplier.
Telephone/Cellphone – The leading providers are Telia, Elisa, and Tele2. SIM cards are also available, costing €3-€10 depending on the package.
Internet – Package deals are available for cellphone and internet, typically costing €30. Internet in Estonia is very reliable (for obvious reasons!)
Waste Management – Most properties have various color-coded waste containers, including recycling, plastic, and even clothes. There are accessible free public waste facilities throughout Estonia.
Healthcare in Estonia
The Estonian Health Insurance Fund (EHIF) is the country's universal public healthcare funded by taxpayers. As such, it is available to anyone who pays Estonian taxes.

Permanent residents of Estonia with an ID card may be eligible to partake in the state's health insurance. To be eligible, you must be either:
A student.
Working for minimum wage.
Registered for the Unemployment Fund.
Public healthcare covers general practitioner visits, hospital treatments, and doctor referrals.

For Expats, private Expat health insurance is a smart option to consider for faster care from English-speaking medical professionals. Private healthcare also covers dental and major surgery.

The cost is variable, depending on the patient's age and their pre-existing health conditions. Major private insurance companies are ERGO and SALVA. Many Estonians also use the private system for choice and convenience.

Emergency health care in Estonia boasts short wait times and a digitized e-health system.
---
---
Finding Work
As the main languages are Estonian and Russian, many jobs in Estonia require applicants to know these languages.

Do not let this discourage you. Many English-speaking positions are on the rise in the hospitality and IT industries. There are also several job sites and resources to help you find work:
LinkedIn
Joining local Expat groups on Facebook
Contacting the Estonian Unemployment Fund.
With Estonia being a small country, networking and making connections is an ideal way to find work.

As mentioned in the visa section of this article, you could work as an independent digital nomad or start your own business.

For more information on salaries, mandatory vacation, and taxation, check our article here.
Cultural Etiquette
Here are five quick tips to help you avoid an embarrassing first day.
Greet someone with a polite "tere," meaning "hello."
Estonian people can seem formal and reserved – do not mistake this for unfriendliness. Once you get to know your new Estonian friends, they will naturally warm up to you.
Deadlines and punctuality are important in Estonian work culture.
Tipping in Estonia isn't required, but 10% is polite and customary.
Your next step in moving to Estonia
The logistics of moving to another country can be a big headache. We recommend starting with your Estonia visa and immigration choice. A trusted Estonia immigration law partner will help you make the right choice and ace your application.
Once you are ready to move your possessions to Estonia the best place to find a reputable international moving company is through World Wide Moving. They have over 10,000 movers on their database. You give them details of what you need to be moved and they find the best five companies to help you. You get five quotes and reviews on those companies within a day or two so that you can compare and make a decision. Easy!
Enjoy planning your Estonian adventure!