Citizenship in Estonia is based on the principle of jus sanguinis (or the law of blood) and is passed down from parents by descent. You can also become naturalized after living in Estonia. We'll look at the pathways to Estonian citizenship, the advantages of the powerful Estonia passport, and the application process and requirements.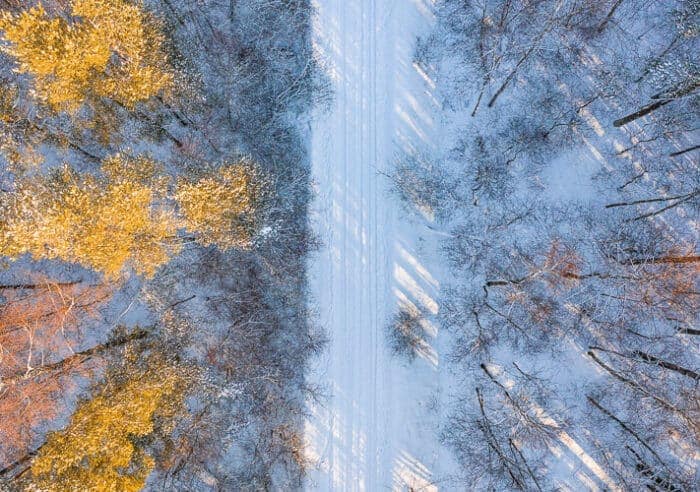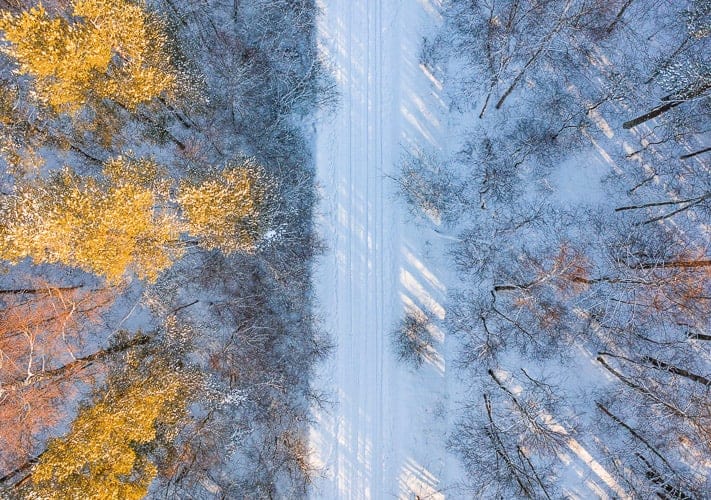 Why Become a Citizen of Estonia?
Estonian citizenship and an Estonian passport are powerful instruments. The country is a full member of the European Union. This membership means you can live, work and travel in all 28 member countries of the EU, the EEA, and Switzerland.
As an Estonian, you have free visa access to travel to 179 different countries.
Estonian nationality is internationally respected. The country has good economic strength, ease of travel, a focus on human development, political stability, and overseas employment opportunities for its citizens.
The country is also one of the most digitally advanced worldwide. You'll enjoy additional opportunities that come with a digital identity beyond even the innovative Estonian e-residency program.
See our full guide to see why living in Estonia is an excellent option for many people.
How to get Citizenship of Estonia
There are three routes to citizenship in Estonia, depending on your circumstances. These are:
Descent
Naturalization
Marriage
Note: Like many countries, Estonian nationality law does not recognize birthright. The law means that a child born in Estonia does not have automatic citizenship except for some exceptionally rare cases under international law.
Check out our guide to the Easiest Countries in the World to get Citizenship for more great options.
Estonian Citizenship by Descent
If one of your parents is Estonian or was a citizen of Estonia when you were born, you are an Estonian citizen by descent. This is your right, even if you were born outside Estonia.
You can reapply for your citizenship if one of your parents revoked your citizenship before you were eighteen.
You won't be eligible for citizenship if you were born in Estonia, but neither of your parents is a citizen.
---
---
Estonian Citizenship Through Naturalization
If you have legal residency in Estonia for at least eight years, you may be eligible for citizenship. You can explore qualifying Estonia Visa and Residence permit options in our Moving to Estonia Guide. The specific requirements for citizenship through naturalization are:
You must be over fifteen years old.
Resident in Estonia for a minimum of eight years with a residence permit. You must have had Permanent Residency for at least the last five years.
To learn Estonian. You must pass an Estonian language exam (managed by the Innove Foundation) or have a qualifying education in Estonia.
Pass an exam related to the Estonian Constitution and Citizenship Act.
Demonstrate that you can financially support yourself and your dependents.
Register your residence in the population register of Estonia.
Take a personal oath of loyalty to your new home.
Taotledes Eesti kodakondsust, tõotan olla ustav Eesti põhiseaduslikule korrale.

In applying for Estonian citizenship, I swear to be loyal to the constitutional order of Estonia.
Important: Your final step will be to rescind any other nationalities you hold (where possible). See the dual citizenship section below for more details.
You must have an Estonian visa or residence permit to qualify; please explore all your options in our detailed Moving to Estonia guide.
Estonian Citizenship by Marriage
If you're married to a citizen or permanent resident of Estonia, you can acquire citizenship by naturalization. Initially, your marriage gives you eligibility for a five-year temporary resident permit. You can then extend your residency for another three.
After completing the residency period, you are eligible for naturalization. You must have spent at least five consecutive years in Estonia to be eligible.
An Estonian notary can register international marriages conducted outside of Estonia. Once the state gives your union legal status in Estonia, then you can start the naturalization process.
Estonia does not have same-sex marriage. However, same-sex civil unions have the same legal immigration rights as heterosexual marriages. In fact, a number of same-sex unions from overseas have been recognized by Estonian courts.
If you plan to use the citizenship by marriage option, you should consult with an immigration partner to ensure your paperwork is in order.
Estonian Citizenship by Investment
There is no direct Citizenship by Investment (CBI) program available. However, there is an Estonian Residency by Investment (RBI) program, which qualifies you for Estonian citizenship by naturalization.
You are eligible to get a five-year renewable residency permit if you are an investor in Estonia. You can then fulfill the entire qualifying residency period and follow the naturalization route.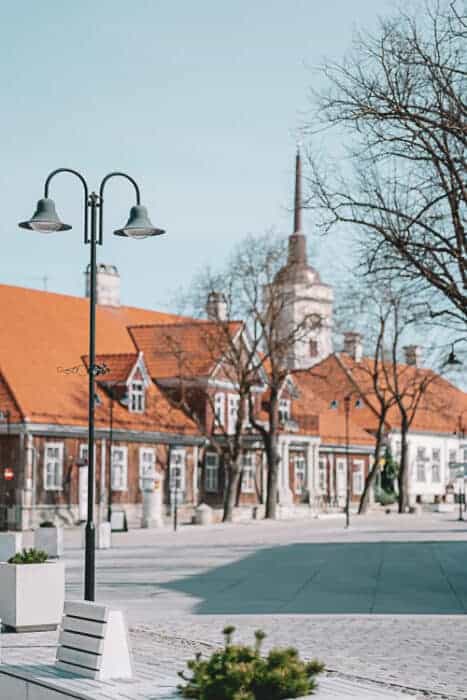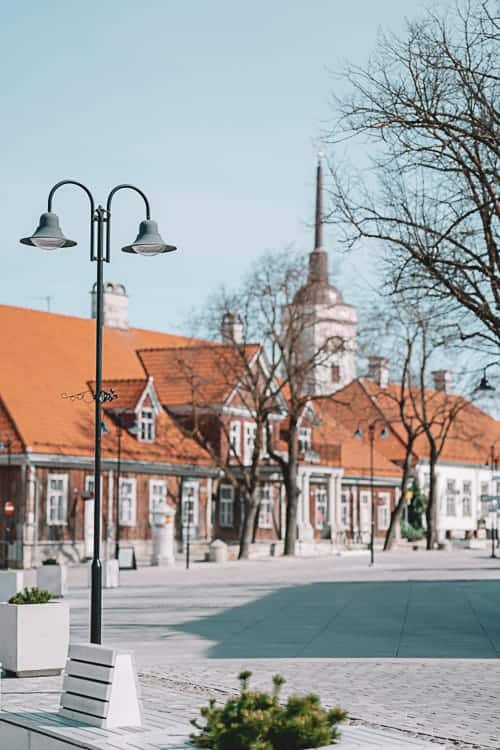 What About Dual Citizenship?
Estonia doesn't allow dual citizenship. This restriction means you have to give up your citizenship from your country of origin to get your citizenship in Estonia.
The only exception is for minors where both parents hold different citizenship. In this case, between the age of 18 and 21, you must declare which you want to keep.
Applying for Citizenship in Estonia
To apply in Estonia, you may go in person to any Service Office for information and support.
You should make a reservation online before submitting your application for your citizenship.
The Estonian Police and Border Guard Boards are responsible for the process.
You will need to prepare the following documents:
Application form for an adult. You must complete the form in Estonian.
Proof of income or financial security.
Children must show their parents' proof of identity.
A certified document from the government of your country of origin, showing that your nationality is voided.
Certificates of your examination for the Estonian language.
Assessment of your knowledge of the Estonian Constitution and Citizenship Act.
If you can't take the examinations because of a health issue, you should attach a document from an expert committee. The declaration will declare that you are exempt from taking the tests.
The Estonian Police and Border Guard Board may take up to six months to grant a final decision and respond to you.
Citizenship Application Fees
Standard application: €13.
Re-application for lost citizenship: €13.
Revoking your Estonian nationality: €13, or €15 at an Embassy abroad.
Benefits of Estonian Citizenship and Passport
Estonians have the same benefits as other European Union citizens, including visa-free travel to specified countries. You will also be able to run a business anywhere in the EU.
Being a citizen of the Republic of Estonia allows you to vote in Estonia. You can also run as a candidate in all elections and referendums in Estonia.
National service and military conscription
All male Estonian nationals are subject to a period of national service. This obligation includes those who follow the naturalization process. You can read more about what this service entails here.
How To Get An Estonian Passport
The Estonian Police and Border Guard Board is the government depart that will issue your documents. To get an Estonian passport you require the following:
Fill out and sign the Application Form.
Provide proof of your Estonian citizenship.
Your Estonian Identity Card.
Birth certificates for yourself and both your parents, if citizenship has been granted through the family route.
Photo (see instructions).
Certificate of paid State Fee.
You will be given a scheduled appointment at a Service Office near you. The standard time for processing is thirty days, but you can opt for an expedited procedure that will take two days.
There is an option for applying for a passport and an identity card simultaneously for a small additional fee.
Issuing Fee
Ordinary procedure: €40.
Expedited procedure: €58.
Applying for an Estonian Passport Online
To renew your passport, you can apply online using the government self-service portals. If you are not in Estonia, you must visit the nearest Estonian Embassy or Consulate.
Fees vary depending on where you are. Retirees and those with disabilities pay a reduced cost.
Claiming your passport
You will get a notification to collect your documents from the service office where you applied. There is a €10 charge if you wish to change the pick-up location.
If you can't attend yourself, you can nominate someone to collect it on your behalf. You can authorize your agent on the original application. The agent should bring their Estonian ID to the collection point.
You can contact the Ministry of Foreign Affairs for further information.
---
---
One-Year Passport Without Fingerprints
It is standard for Estonian passports to include your fingerprints, which are part of the application appointment process. As an exception, you can apply for a passport without fingerprints if:
You have had an Estonian identity card or passport previously.
You live in a foreign country that doesn't have Estonian foreign representation.
It's too difficult for you to get to the nearest consulate or embassy.
You submit a written explanation or other documentation explaining why you need this document.
The option without fingerprint images is only valid for one year. You can use this document to visit other countries as well.
The state fee without fingerprints is €40.
E-Residency in Estonia
Estonia offers a new opportunity for everyone involved in digital technology. The country has developed an E-Residency program for individuals who wish to do virtual business in Estonia. All nationalities are eligible to apply for E-residency.
Digital Residency does not give automatic entrance to the Republic of Estonia and is not a path to citizenship in Estonia.
Estonia Nationality Law
Estonian nationality is governed by a law passed in 1938. The government reapplied this law after Estonia gained independence in 1991 from the former USSR. The formal date of the act is 26 February 1992, with a 19 January 1995 amendment.
In Conclusion
There are many benefits to choosing Estonian citizenship.
As you decide what's best for you, here are the words of the first verse of the Estonian national anthem (translated into English.)
My native land, my joy – delight,

How fair thou art – how bright!

For nowhere in the world around

Can ever such a place be found

So well belov'd, from sense profound,

My native country dear!