Welcome to our insider guide to living in Estonia. This beautiful Baltic nation is one of the most innovative and digitally advanced countries in the world. And, the innovative economy, low cost-of-living, and natural beauty attract happy Expats from around the world.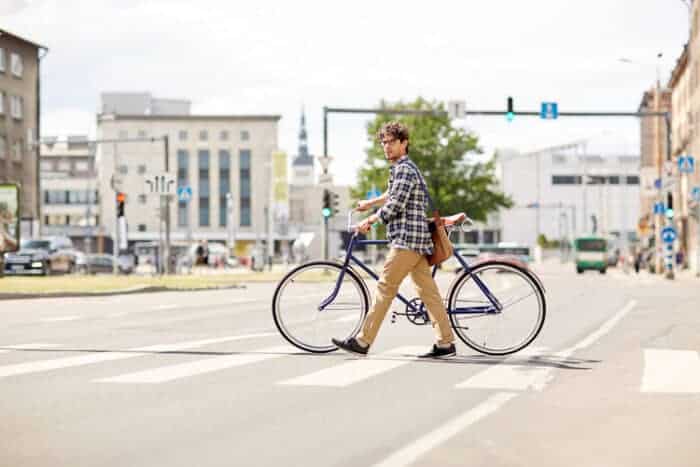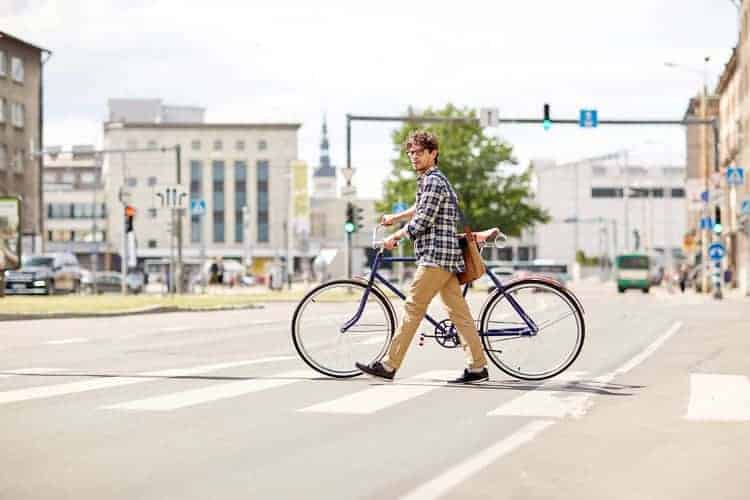 Why do people love living in Estonia?
Aside from its abundance of visas and residency options, why does Estonia attract people from around the globe?
Business-Friendly Environment
Entrepreneurs flock to Estonia to take advantage of its business-friendly environment. The economy offers opportunities for people with an entrepreneurial spirit and a knack for innovation.
The Estonian government pushed to foster a hub for startups and technology. Happily, their policy was a success; it led to Forbes calling Estonia "the most digitally advanced society in the world." With this, the economic environment bloomed and continues to grow.
The population is tech-savvy, and innovation and new ideas are welcomed. There are founders, funders, and incubators for all stages of the startup lifecycle. Living and working in Estonia could give you the experience and tools you need to build the next big thing!
The Digitized State
Over the past decades, the Estonian government passed policies that integrate technology into everyday transactions. They have successfully created a digitized state and built online communities with a clear focus on efficiency, security, and transparency. This focus has produced the most advanced digital society in the world.
The e-Estonia initiative led to the issuance of digital identities for all Estonian citizens by the state. These identities allow all citizens to use a digital signature using their ID-card, Mobile-ID, or Smart-ID. The ID card has also helped the government to digitalize Estonia's healthcare and education systems. Estonia is also the first country in the world to use the Internet for political voting.
Digitalizing transactions also led to making web accessibility in Estonia a government priority. As early as the 90s, the Estonian government ensured computer and Internet access for all students in an infrastructure project called Tiger Leap. Free Wi-Fi is also widely accessible in Estonia because Estonians consider Internet access as a fundamental human right.
Breathe in, Breathe Out
Estonia is the least populous nation in Europe, with 1,300 million people calling it home. The low population density means less urban infrastructure and more thriving forests. In fact, almost 50% of the nation's land is forest, making the air in Estonia among the cleanest on the planet.
The clean air and refreshing environment energize and excite in equal measure.
Living in Estonia: Fast Facts
Name: Republic of Estonia (Eesti Vabariik)
Location: Northern Europe
Area: 45,227 km² (17,462 sq. mi.)
Government type: Parliamentary Democracy
Capital: Tallinn
Currency: Euro (€)
Language: Estonian (Eesti keel)
Religion: Lutheran and Estonian are the most common
Time zone: Eastern European Time (EET), UTC +2h
Emergency number:
Calling code: +372
Climate: Temperate, four seasons have a near-equal length
What's in the Language?
Estonia's official language is Estonian, although people speak other languages such as Russian, Finnish, Ukrainian, and Swedish. Estonian ranks as the world's fifth-most challenging language for English speakers to learn. But, don't worry, many Estonians speak at least some English. That said, it won't hurt to learn some phrases in Estonian, such as Tere (Hello), Aitäh (Thank you), and Nägemist (Bye).
There are many ways you can learn Estonian. Estonia has summer schools and language courses that cater to foreigners. Test your pronunciation skills in the Estonian Tryouts game and jump on this linguistic roller-coaster! There are also online courses to start preparing before you arrive.
---
---
Cost of Living in Estonia: Is It Expensive?
Estonia is a well-developed country with high incomes and standards of living. The high standard of living in Estonia means that the cost of living is a bit higher than its Baltic neighbors. However, it is still reasonable compared to near-neighbors Finland and Sweden, for example.
Compared to the US, however, the cost of living is inexpensive. Depending on where and how you live, a reasonable budget is 50% of an equivalent lifestyle in the USA.
To check rental prices, visit these local real estate sites, City24 and KV.
Groceries are cheaper than the European average (about 20% less) according to Eurostat. You can also use this popular supermarket website to compare prices to your home shopping cart.
The cost of utilities varies enormously. Generally, you'll pay more in winter as you'll need to heat your home. The way you heat the place (gas, electric, or wood) will also impact your budget.
Traveling Around Estonia and beyond
Flying from Estonia
Tallinn has an excellent international airport with easy connections to the Baltic States, nearby cities like Helsinki, and the rest of Europe. With low-cost airlines flying regular routes, it is cheap and easy to take a long weekend anywhere in Europe. Choose from Lisbon, Sardinia, London, Oslo, and everywhere in between. There are also good connections to major airline hubs for connections to the USA, Asia, and the rest of the world.
Estonian public transport
Estonia has a comprehensive bus network, with routes linking most cities and towns and international routes such as Berlin and Warsaw. There is also an extensive train network. You travel by train to different parts of the country, including Tartu and Narva, from the Balti Jaam train station. Alternatively, you can also travel around by taxi, which you order from a rank rather than hailing in the street.
In summer, Estonia becomes a spot for cyclists. Traveling by bike is possible with bike rental shops in most town centers. If you're in Tartu, you can avail its bike-share system.
You can buy tickets for buses and trains online or at the stations, either with cash or your debit/credit card. However, for ease of payment, you can use the Ühiskaart, an electronic contactless card which you can purchase for €2.
Nifty tip: Public transport is free for registered residents in the capital, Tallinn. You'll need to connect your public transport card to your ID card and then jump on any bus, tram, or regional train!
Travel by Car
If you want to drive in Estonia, you'll find it easy to get around, as towns are rarely more than three hours apart. Estonia recognizes driving licenses from all over the world, but foreign vehicles must have third-party liability insurance in Estonia.
Estonians drive on the right-hand side of the road (like most of Europe and the USA).
Speed limits are:
Urban areas: 50 km/h (unless otherwise specified).
Countryside: 90 km/h.
Some highways during summer: 110 km/h.
Estonia has zero tolerance for driving under the influence.
Can I Drive In Estonia On My US Driver's License?
You can drive in Estonia for up to one year if you have a valid U.S. license and an International Driving Permit. Check your eligibility for an International Driving Permit with the AAA or AATA.
You can apply for an Estonian driver's license after living in Estonia for at least six months. You can apply at the Road Administration Headquarters in Tallinn. By Estonian law, you cannot have two valid driver's licenses, so you must surrender your original one.
To change your license, you must:
Complete the application.
Have a valid driver's license or one that expired less than five years ago.
Possess a valid International Driver's Permit
Get a medical check confirming that it is safe for you to drive a vehicle.
Have a passport/Estonian ID card registered on the Estonian population register.
At the headquarters, staff will take a digital photo for your license. The fee for a new driver's license is €86.50, and the license is valid for ten years.
If your current driver's license expired more than five years ago, you must re-take a driving course and exam in Estonia. The exam has theoretical and practical sections and is available in English with an English-speaking examiner.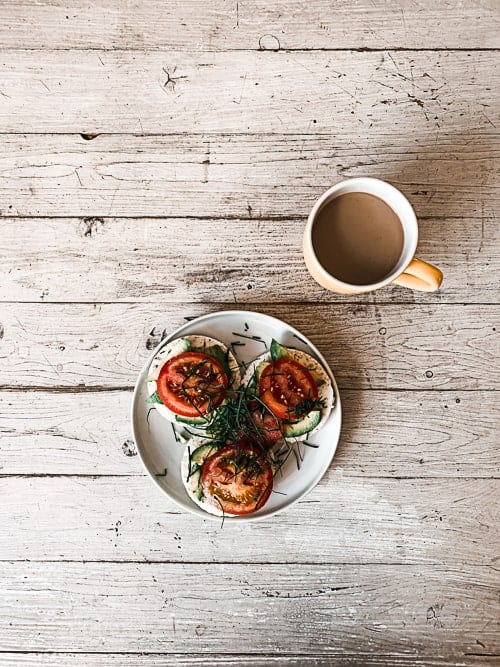 Am I Safe in Estonia?
Estonia ranks 30th in the 2020 Global Peace Index (GPI) by the Institute for Economics and Peace (IEP). The country has jumped three places since the last release of the rankings.
There is a relatively low crime rate, although you should remain vigilant. There are petty crimes such as pickpocketing, especially in tourist spots and crowded areas like Tallinn's Old Town.
Estonia has a relatively low road accident rate, lower than the average in Europe. Despite this, you should still be careful when driving, cycling, or riding a taxi.
Estonia's innovative approach is also applied to keep people safe. As good practice, the law says all pedestrians should wear small reflectors when out after dark. The idea is to help drivers spot you on those long, dark winter nights.
Overall, Estonia is among the safest countries to spend time in.
Having Fun in Estonia
Despite being the most digitally advanced society globally, Estonians have their ways of having fun in the real world as well!
Estonia has a small population, and because of this, a large part of the country consists of forests and rivers. The vast landscape is home to the Kärdla meteorite crater, estimated to be 455 million years old. You don't need to go far to find a view you have to share on Instagram.
You can also find the Saula Siniallikad or the Blue Springs of Saula. Legend has it that putting silver jewelry, money, or beads into the Blue Springs Tölp will bring magical healing of various ailments.
The Saula Blue Springs have different colors (blue-green, brownish-black, and blue-gray) due to the reflection of light on the sand particles.
Its diverse landscape also makes Estonia an excellent place for hiking, camping, and cycling. And, to cater to these, there are various hiking routes, cycling routes, and camping sites all over the country.
Music festivals are also a favorite for those living in Estonia. Music festivals cater to all tastes, from folk music to jazz, opera, or orchestral music. One of Europe's most famous music and culture festivals, Tallinn Music Week, is attended by many top music industry professionals. The exciting festival has three components: music, conference, and art/food/culture.
There is also a vibrant Expat community living in Estonia, with many in tech, tourism, and finance. And, it is not just people from Finland, Russia, and the Baltics. You'll be amazed at the range of languages and accents you hear on the streets and in the bars.
Hit up Expat "Living in Estonia" groups on Facebook to ask for a personal introduction to your chosen area.
Local Cuisine
Traditional Estonian cuisine, as well as its eating habits, are closely linked to the seasons. However, this is changing as a result of globalization. Traditional Estonian cuisine has meat and potatoes as its key ingredients and fish in coastal areas. Rye bread, pork, potatoes, and dairy products are staples, with beer and vodka as favorite drinks.
For that authentic Estonian feel, here are Estonian dishes you can try:
Work in Estonia
Estonians pride themselves on their business-friendly environment and digitally advanced society. This attitude makes Estonia a great place to work and improve your CV. There is a wide range of work permits, from formal employment to remote work.
Formal Employment
Estonia is Europe's most entrepreneurial country and hosts the highest number of startups relative to its population. Each year this ecosystem generates more jobs that are open to both locals and foreigners. What's more, many Estonian companies hire entirely digitally, so applying for your dream job becomes more accessible than ever. However, you must ensure you have the correct permissions to work in Estonia legally.
Estonia implemented an increase in its minimum wage on 1 January 2020. The minimum wage is €5.84 per hour for part-time workers, while full-time workers receive at least €584 per month. Weekly working hours should not exceed forty hours per week, or forty-eight if working seven days straight. Employees have twenty-eight days paid annual leave.
Is Remote Work Possible?
Yes, Estonia is open to remote workers from all around the world. Famously, the Estonian government launched the first-ever Digital Nomad Visa for remote workers and digital nomads in August 2020. The visa allows remote workers and digital nomads to live in Estonia for up to one year.
The Estonian Healthcare System
Estonia has both public and private health care. The public system is tax-payer funded and open to most residents and all citizens.
Many foreigners choose to take out private insurance, giving you more autonomy in selecting your medical center and healthcare professional. Please see our guide to Expat Health Insurance to choose the best health plan for your stay.
Estonia's initiative to digitalize transactions also led to the digitalization of its healthcare system. Doctors can access your medical records in e-Health Records leading to better service and outcomes. Ambulances can meet you at your exact location with e-Ambulance. You receive your medication through the e-Prescription system. These innovative technologies make healthcare in Estonia more convenient.
---
---
Studying in Estonia
Estonians place a premium on quality education. The Estonian education system consists of three stages, excluding higher education.
Preschool education. This stage is given by childcare institutions or koolieelne lasteasutus, open to children aged 1.5 to 7 years. They are provided by the local government and are open to all permanent residents.
Basic education. Primary education is from grades 1-9 and comprises compulsory general education. Public schools are state-funded.
Secondary education. This stage is divided into two: general secondary education and vocational upper-secondary education. Formal secondary education lasts three years, from grades 10-12, and deliver by upper-secondary schools or gümnaasium. Vocational upper-secondary education is acquired in vocational schools or kutseõppeasutus. Graduating from secondary education qualifies a student for higher education.
Higher Education
Europe's higher education system is known all over the world, especially its Master's programs. Estonia's higher education system is no exception. As of 2020, international students make up 11.6% of the students in Estonian universities.
Estonia's higher education system consists of Bachelor's Degree programs, Master's Degree programs, Doctorate programs, and even short courses which last 1-4 weeks. Doctorate programs are without tuition fees in Estonia, provided all requirements are met.
There are various scholarships available for international students in Estonia. The country has a scholarship database to find and choose the most suitable scholarship for your study interest.
Living in Estonia as an International Student
In Estonia, being a full-time student has its benefits. Full-time students can take advantage of discounts and special offers specifically for them. Students can also have part-time or full-time jobs for some extra income.
Student accommodation and housing vary from university to university. Some universities provide student dormitories and hostels, while some do not. Student dormitories usually cost around €100 per month, including utilities. There is also private housing which generally costs from €200-€510 per month.
The Best Places to Live in Estonia
Vanalinn
Also known as The Old Town, Vanalinn is a neighborhood in the district of Kesklinn in Estonia's capital, Tallinn. Its medieval buildings date as far back as the 13th century A.D.
Vanalinn, with its cobblestone streets and buildings that date back centuries, gives you that romantic feel. Despite that, it still has all the creature comforts that you need.
Kalamaja
Kalamaja was once Tallinn's main fish port until the completion of the Tallinn-St. Petersburg railway in 1870. Since then, the neighborhood in the Põhja-Tallinn district of Tallinn became a more diverse area.
The neighborhood is known for its wooden houses, especially the Tallinn House style. Today, Kalamaja is filled with museums and factories repurposed as restaurants and cafes.
Tartu
Estonia's university town has buildings of all sorts, from 17th-century ones to modern steel and concrete housing. Tartu is home to Estonia's only classical university and Estonia's most prestigious and largest, the University of Tartu. So, expect that you will be neighbors with a lot of young university students and lecturers.
Despite many young people, Tartu is very quiet, and life here is not fast-paced. Come and feel the Tartu Vaim (the spirit of Tartu) in person.
Pärnu
Pärnu is one of Estonia's oldest cities and is considered to be the resort capital. This coastal city is quiet during the winter and comes alive in the summer. Expect your neighbors to be young people, including tourists from all around the world.
Retiring in Estonia
Estonia is establishing itself as one of the best places for Expat retirees to settle down. The environment is perfect for those who want to escape the busy and fast-paced life back home.
Excellent healthcare, good cost-of-living, and natural beauty all appeal to retirees.
Best Places to Retire in Estonia
As a retiree, you may want to live in a quiet and more relaxed place. Here are the best places to retire in Estonia.
Kuressaare
This small town in Estonia's Saaremaa island is perfect if you're looking for a quiet place to settle down. Kuressaare has a slow pace, and many people are friendly, and community focussed.
The town has affordable housing in different styles, from medieval limestone castles to Soviet-era apartments to modern-era houses.
Kuressaare is a short flight away from Tallinn and has daily flights to other centers.
Haapsalu
This seaside resort town is perfect for small-town families, senior citizens included. Haapsalu is also relaxed and easy-paced, perfect for retirees of all nationalities.
Haapsalu has beautiful 19th and 20th-century timber buildings, as well as modern villas. Most houses have a seaside view, and what's more, the prices are affordable.
Haapsalu is only an hour away from Tallinn.
Nõmme
If you're more into garden neighborhoods, then this district in Tallinn is worth exploring. Nõmme is known as Tallinn's nature district, filled with pine trees. Houses and even apartment buildings are affordable and have small, private, tree-filled gardens.
This neighborhood is Tallinn's least densely populated area and is one of the quietest among Tallinn's eight districts.
Next steps for Living in Estonia
If you are serious about living in Estonia, we recommend that your next step is to find out which visa you would be eligible for. You can read our Move to Estonia detailed guide where we cover everything from visas and residency, banking, renting a house, and much more.
Estonia may not be the first place that springs to mind for moving to Europe. But, with so much going for it, there is no surprise in Expats' high satisfaction ranking.
The open market economy and progressiveness have made the country an exciting and attractive place for Expats, digital nomads, and entrepreneurs. And, being the most advanced digital nation on the planet doesn't mean you can't unplug and revel in Estonian life.