There are significant benefits to Estonia's e-residency program, but who can take advantage? This landmark idea, launched in 2014, is perfect if you are a startup, digital nomad, freelancer, consultant, business owner, or entrepreneur. And, if you identify with that list, keep reading to find out how you can benefit from the Estonian e-residency.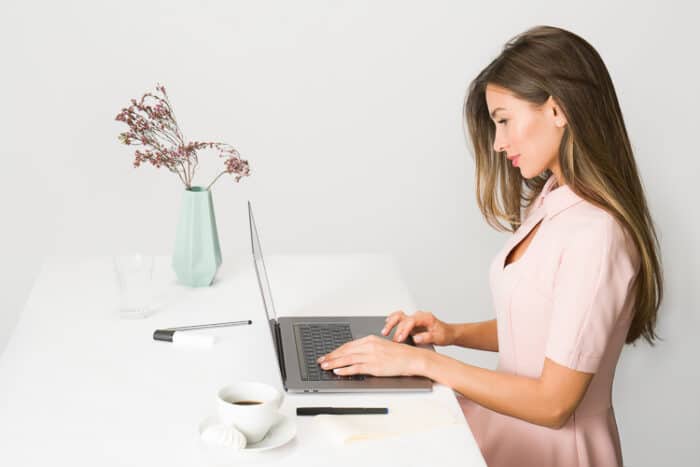 What are the benefits of e-residency in Estonia?
E-Residents can access a range of financial, business, and commercial activities online from anywhere.
You can:
Create a digital identity + a smart ID card.
Register a European Union (EU) company incorporated in Estonia.
Manage your company administration online, including the purchase and sale of shares.
Deal with the Estonian tax and customs services online.
Open an Estonian bank account and make secure transfers.
Access a range of international and Estonian digital service providers from an e-Marketplace. These are both government and private businesses, including Wise, Stripe, financial, and legal services.
Make and receive payment online.
Digitally sign or Apostille legally binding documents.
Access the European Union (EU) single market for your products and services.
Enjoy an array of cutting-edge digital banking services, fair and straightforward taxes, and paperless, remote business operations.
Buy and sell property in Estonia and access the land register.
What does e-residency NOT provide?
It is not an immigration solution
E-Residents do not have automatic rights to live or work in Estonia, even if they establish a company in the country.
If you want to move to Estonia, please use our guide to choose a suitable Estonian visa, residence permit, or work permit.
The e-residency program is not a pathway to Estonian citizenship or an EU Passport.
It is not a tax dodge
Your tax residence will not automatically change when you become an e-resident in Estonia. And a company incorporated in Estonia may or may not be liable for tax in Estonia. The country where you'll need to pay corporate tax will depend on several factors, including in which country your income is derived.
We strongly suggest getting advice from a qualified tax consultant to ensure you stay on the right side of the law.
Social services in Estonia
You don't get access to social services like public healthcare or education. These government services are only available to Estonian citizens and some visa and residence permit holders.
---
How to apply for Estonian e-residency
Want the shortcut? Our partner in Estonia has helped many people prepare their documentation and application. Book a no-obligation consultation with them here.
If you prefer to DIY, head to the official website.
There are four steps to the process:
Submit your online application with supporting documentation.
Pay the application and issue fee. The cost of e-residency is €100 if you are collecting your card in Estonia. For card collections from an Estonian embassy or consulate, the fee is €120.
Allow 3 – 8 weeks for the Estonian Police & Border Guard Board to complete the background checks. Serious criminal offenses will disqualify you.
Collect your e-Residency kit from your specified location. You'll also give your fingerprints at this point. There are 49 possible physical pickup points worldwide.
Note: There is a strong push from the community to review the application process. Having to collect your ID in person may not be easy for many. The goal is for people to be able to complete the application process remotely without having to visit a local collection point.
What is in your e-residency kit?
Your new digital ID kit contains three things;
Personal Digital ID Card (Name + ID number + Date of Birth)
Smart Card Reader (With USB connector for any PC)
PIN + PUK codes to use with your card
Interestingly, this government-issued ID card is one of the few without a photo. There's no need for physical identification in a digital world.
How many people in the world are e-residents of Estonia?
As of October 2021, there were around 85,000 active e-residents of Estonia.
More than 13,000 people have successfully applied for e-residency in Estonia over the last 12 months, showing continued support for the program. And, more than 1,200 people have renewed their e-residency in the same period.
And, this has created a fertile environment for innovation and entrepreneurship. Around 20% of those who become an e-resident have founded a business in Estonia.
The motivations for application are interesting too.
43% – To run my location-independent international business.
27% – To bring business to Estonia.
12% – Fans of the e-residency program, community, and process.
6% – Need the secure authentication technology of e-residency, including the ability to sign documents.
Notable Estonia e-residents
Yup – that Estonia e-residency ID card is the actual one issued to Bill Gates.
He joins some notable companies.
Edward Lucas (Senior journalist at the Economist and The Times)
Shinzō Abe (Prime Minister of Japan)
Angela Merkel (Chancellor of Germany)
Tim Draper (Venture Capitalist)
Guy Kawasaki, (US venture Capitalist)
Trevor Noah (Comedian and host of the Daily Show)
Jean-Jacques Dordain (Director General of the European Space Agency)
But much more important are the thousands of regular people around the world enjoying the benefits of Estonia's innovative e-residency program.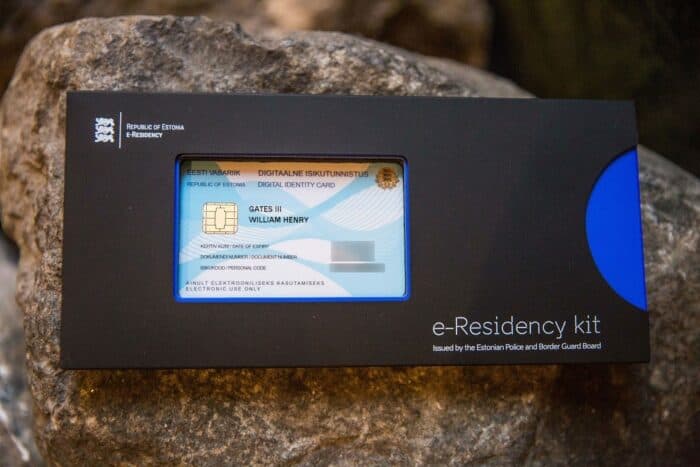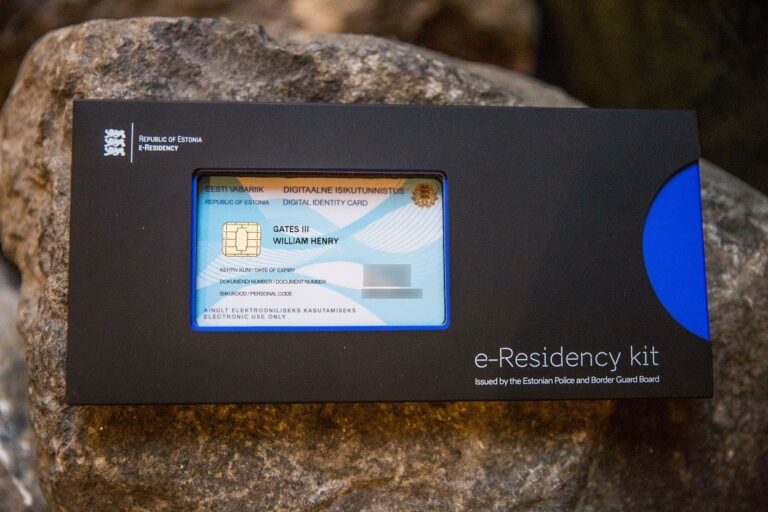 How long is Estonia's e-residency valid?
Your ID card is valid for five years from the date of issue. The validity time was recently increased from three years to five years.
After five years, you'll need to submit a renewal application. The renewal costs are the same as the original issue.
Estonia's digital track record
Estonia aims to be the world's most digitally advanced country. It is a central part of how the government operates.
For more than twenty years, Estonian citizens have used digital identification, called e–ID. This tool is the cornerstone of their transaction with both the public and private sectors. Estonians use their e-ID to vote online, pay bills, sign contracts, buy and sell things, manage their healthcare, and much more.
This commitment to the future suggests the Estonia e-residency program will only grow and improve as it matures even further.
And, although Estonia is the first country to offer e-residency, it won't be the last. Several countries are drafting legislation to copy the success of this pioneering program.
The goal of the Estonia e-residency program
Kaspar Korjus, then the Director of the Estonian e-Residency Program, spelled out the program's goal very clearly.
"What we aim to do is to create a worldwide virtual business environment, where people from both the developed and developing countries can easily become entrepreneurs and start doing business anywhere in the world. Physical national borders and restrictions will no longer present an obstacle. You can start a business, open bank accounts, make transactions, sign contracts, and even declare taxes, all on your computer."

Kaspar Korjus, then the Director of the Estonian e-Residency Program
Want to enjoy the benefits of Estonia e-residency?
The initial appeal in 2014 was for individuals with a desire to become a part of the digital revolution. But, as the program has developed over the past seven years, e-residency evolved into a fantastic offer for many people. Small business owners, startup ventures, and companies as well as entrepreneurs, remote workers, freelancers, and digital nomads.