South-East Asia is fast becoming a preferred destination for those who want to get away from a daily commute and a 9-5 job. We take a look at freelancer and digital nomad visa options for the region. Working online as a digital nomad or freelancer is a rapidly growing lifestyle choice. Importantly, South-East Asia offers some key attributes to make this lifestyle work.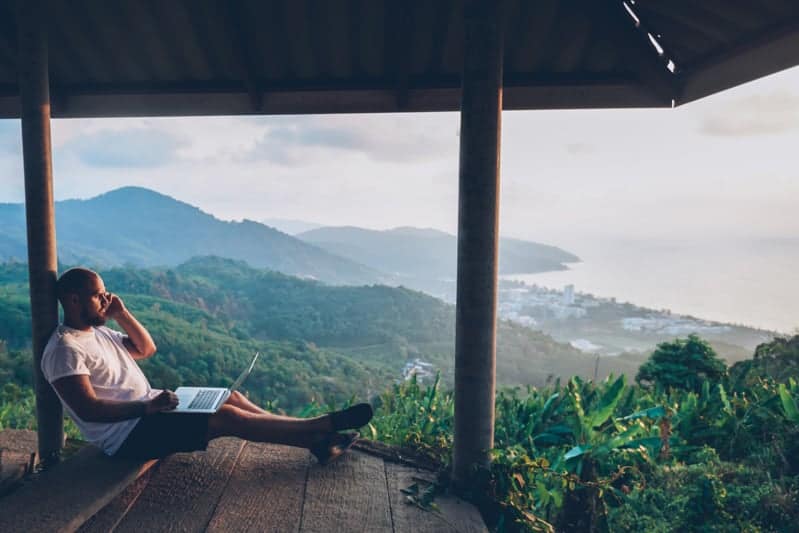 The Digital Nomad Visa Situation in South East Asia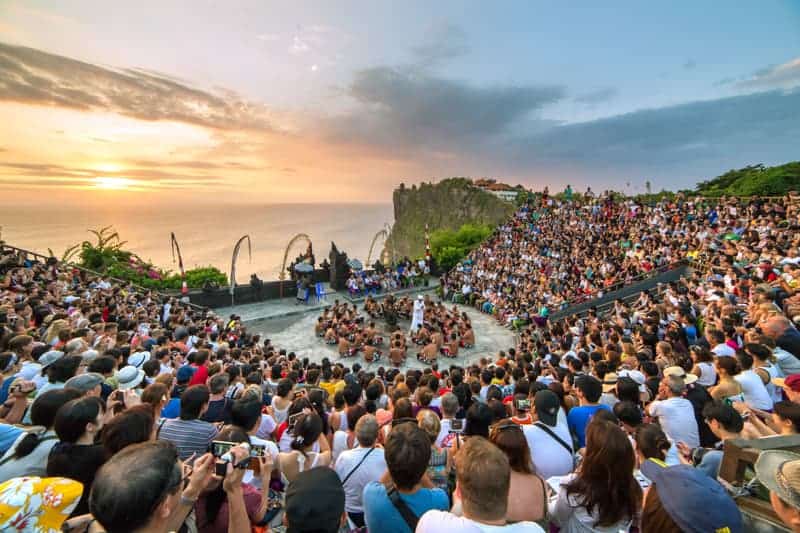 We will be honest with you – when it comes to visas offered to digital nomads, freelancers or the self-employed, South East Asia is not as advanced as Europe. By the way, if you are interested in the situation in Europe head over to our blog for the full picture.
In South-East Asia staying within the bounds of your visa can be hard to do. For this reason, many digital nomads, freelancers, and self-employed visitors to Asia use tourist visas and visa runs, or other non-work visa classes to live and work. This is generally not legal and does carry risk. Obviously, the level of risk and the ease of visa varies throughout the region.
We will initially take you through the options for living and working in Asia within the law and we'll go into those in detail. While many of these solutions may not fit the classic digital nomad lifestyle, for semi-nomads, freelancers, and self-employed they may be perfect.
At wherecani.live we obviously don't support any illegal activity. Having said that, we'll still outline the various visa options that are available. In light of the fact that these visas are used by a large portion of digital nomads and freelancers, it is important.
Long-Term Working Visa Options that Digital Nomads can Use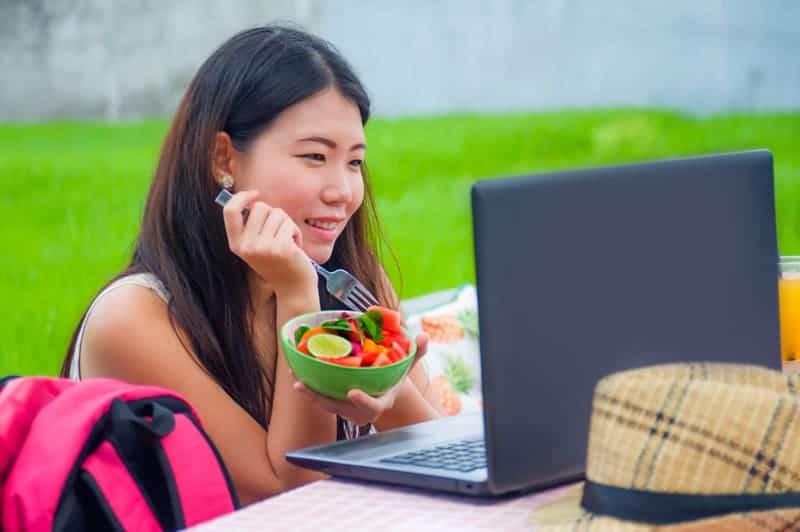 1. THAILAND BOI (BOARD OF INVESTMENT) COMPANY
Thailand has strict rules around the ownership and staffing of companies by foreigners. For example, if you were to open up your own company in Thailand, you would need to hire 4 locals for every foreigner. In response to this, and in a bid to inject some energy into the Thai technology industry the government has created a class of companies that have less stringent rules to follow. In this case, as a freelancer or digital nomad, you may well be able to take advantage of this visa class.
Check out the BOI Smart Company website to see if you can qualify.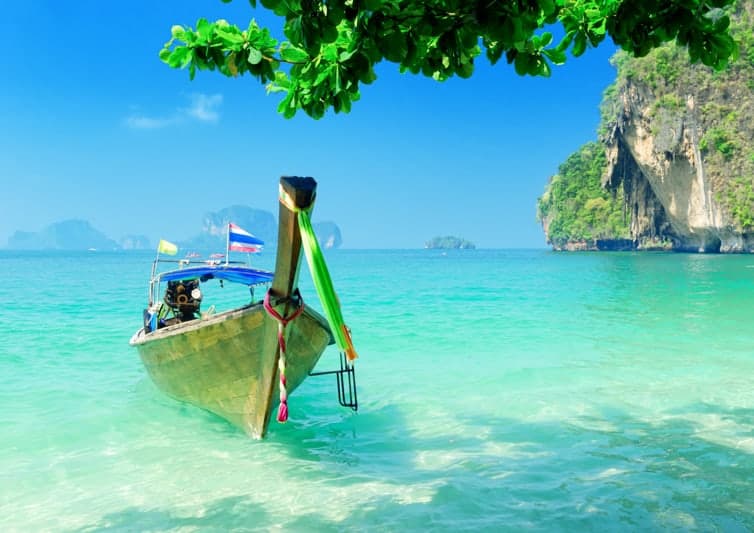 2. THE MALAYSIAN TECH ENTREPRENEUR PROGRAM
If you have a technology business or are in the process of founding one, Malaysia might be a great base from which to explore this program for entrepreneurs. In brief for a new business, the equivalent of USD600 will get you a year's residency. In the same fashion, for an established business USD1,200 will get you a full five years residency. There is some paperwork to process and a business plan that outlines the opportunity, funding, and projected income is required. Additionally. you'll need to have USD12,000 of available funds to show you can support yourself while the business gets going. On the positive side, in addition to the residency visa, you will get support from the Malaysian government to assist in accessing local and regional markets.
3. THE MALAYSIAN MY SECOND HOME VISA
This program offers a renewable 10-year, multiple-entry residency visa linked to an investment in Malaysia. In effect, this is a residence permit. Hence it enables the successful applicant, their spouse, and dependents to live in Malaysia and come and go as they please. You do need a bit of money to back you up though.
For anyone under 50 years old, you need to be able to prove assets of more than RM500,000 (approx. USD120,000) and an offshore income of more than RM10,000 (approx. USD2,500) per month. In addition, you'll need to deposit RM300,000 (approx. USD72,000) in a one-year fixed deposit in a Malaysian bank. After one year you can withdraw up to half of that to spend on expenses approved under the program. For example, a house purchase, education for your kids in Malaysia, or medical costs. A minimum of RM150,000 (approx. USD36,000) balance in the fixed deposit will need to be maintained for the life of the visa.
For those over 50s the requirements are lower, proof of assets of RM350,000 (approx. USD84,000) and you need an offshore income of more than RM10,000 per month (approx. USD2,400). On approval, you'll need to deposit RM150,000 (approx. USD36,000) into a Malaysian bank and after one year you can withdraw RM50,000 (approx. USD12,000) of that to spend on expenses approved under the program.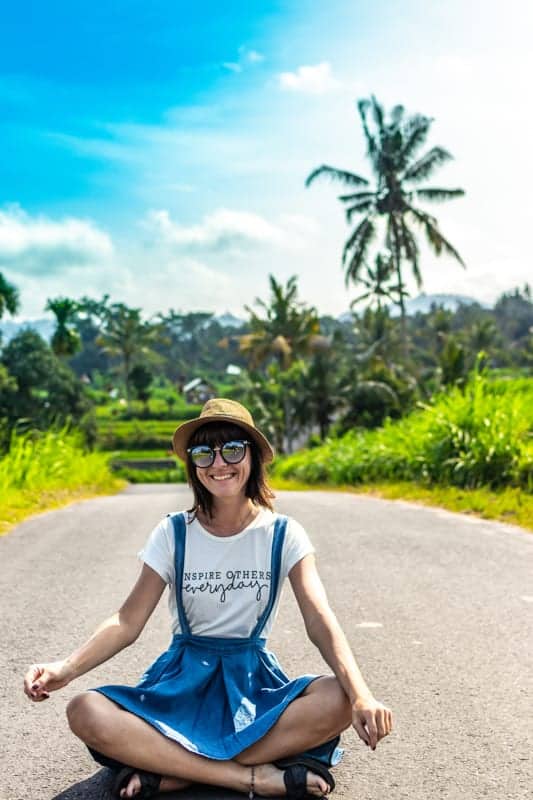 4. MALAYSIA – LABUAN COMPANY WORK PERMIT
If you fancy living in Malaysia with an office in Labuan, the Malaysian government has made it easier for you. With the Labuan Company Work Permit, set up a company and you and your family will get a 2-year renewable multi-entry work visa.
What's more, corporate tax is only 3% or you can choose to pay a maximum of RM20,000 (approx. USD4,800) in tax each year.
To apply you need to show a business plan and have paid-up capital of RM250,000 (approx. USD60,000) for your business. Freelancers, including internet marketers, consultants, traders, finance professionals, and others, are all included in the group to whom this visa is available.
5. SINGAPORE – ENTREPASS
If you have recently started (less than 6 months prior to application) or intend to start, a private limited company and you meet one of the following requirements you may be eligible for an Entrepass visa for Singapore:
Your company has government-recognised venture capitalist (VC) funding of at least USD$100,000.
Your company is a part of a recognized Singapore incubator.
You have significant relevant business experience, a relevant business network, and a strong track record of running successful businesses
You are an innovator who holds intellectual property registered with an approved national IP institution
You have a research agreement with a research institution or the Singaporean Institute of Higher Learning
You have an investment track record or an extensive record in senior positions in large corporate businesses.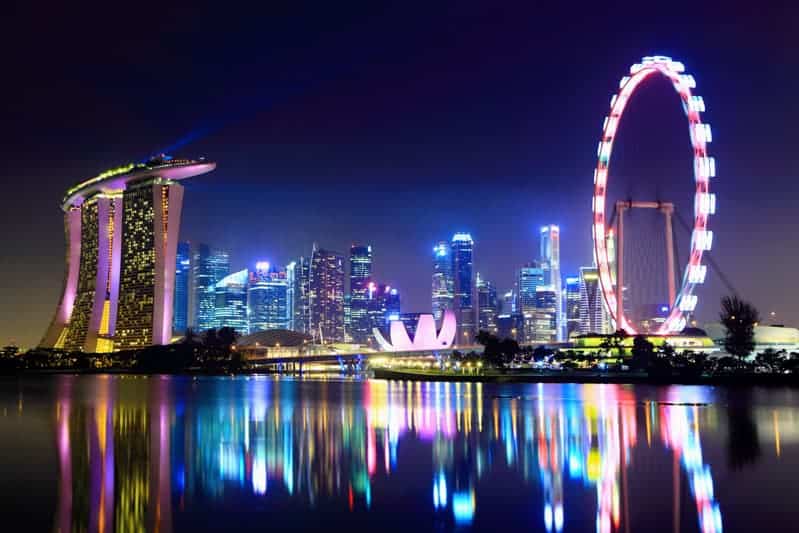 6. CAMBODIA EG AND EB BUSINESS VISAS
The Cambodian government is not very clear on its rules and regulations and things seem to change regularly. As a result, groups have popped up to keep track of the latest situation. I recommend the Cambodia Visa and Work Permit Facebook group as a good source of information on changes with regard to digital nomad visas, general visas, and work permits.
There are a couple of visas in Cambodia that digital nomads and freelancers can get to live and work in the country. With both of these visas, you would initially get an "E-Ordinary" visa on arrival at the airport or border crossing. Note that there is a tourist visa and an E-Ordinary Visa. Both of these are valid for 30 days but the tourist visa cannot be extended. The E-Ordinary visa costs $35 dollars and if you have this visa you can apply for other visas afterward.
6-month, multiple-entry "EG" visa
The EG Visa will give you an additional 6 months in Cambodia and is meant for people who are coming to Cambodia to look for work locally. Toward the end of your 30 days on the E-Ordinary visa, you can apply for the 6-month EG visa at a travel agency in Cambodia. It takes about 5 days to process so leave yourself enough time to make sure that you do not overstay your E-Ordinary visa. You need to provide your passport and a letter stating that you would like to stay in Cambodia to look for work.
This is a multiple-entry visa and cannot be renewed. If you want to stay longer you need to look at other options such as the EB visa below. Some freelancers have been able to get another EG visa doing visa runs. They have left Cambodia and when they come back in have repeated this process of getting an E-Ordinary visa and then a second EG Visa.
6-month to 1 Year Multiple Entry "EB" Business Visa
This visa used to be easy to get and was perfect for freelancers and digital nomads. Specifically, you didn't have to show any formal work or business documentation. It is a multiple-entry visa and can get renewed over and over again. Unfortunately at the end of 2017, Cambodia tightened the rules to make it only for those who can get a letter of employment from a local company.
If you are working locally then you apply for a work permit online here (https://fwcms.mlvt.gov.kh/) It costs $100 per year + $30 for online application + an agency fee if you use a third party (around $70). You also need medical, proof of residency such as a letter from your landlord. If you are a freelancer or self-employed one way to get this visa is to find some freelance work locally and have that local business write the required letter. Importantly, the letter would need to state that you are working for them as a freelancer.
Long Stay Visas (work not allowed)
If you are wanting to stay longer than your tourist visa allows here are some options for you. Note that you are not meant to work on these visas, but many digital nomads do.
1. THAILAND EDUCATION OR STUDY VISA
While an education visa is most often used to register with a Thai language school, the official visa is for "full-time education, internship, or any other educational program in Thailand." Full-time is a flexible term in this case. Regardless, there will be weekly attendance requirements for any course that meets the immigration requirements. Since the courses range from scuba diving to massage, and meditation to university-level courses you should find something that suits you. All courses of any duration offer vacations, often in line with the school holidays.
One interesting option for the education visa is at a self-defense school. For around USD1000 you can sign up for a twelve-months of self-defense classes. Given that attendance requirements are 2 hours, twice a week this is an attractive offer. In this case, the classes are taught in English (with no Thai language requirements) by highly qualified ex-Thai military and police instructors. Importantly, the flexibility in scheduling allows you to travel and other absences. Get fit, learn a skill and see Thailand while this visa allows you to be a digital nomad!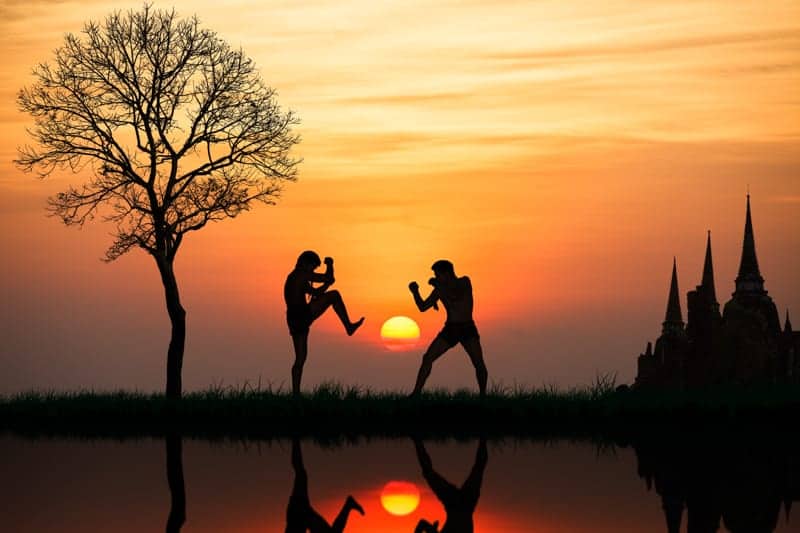 2. THAILAND ELITE RESIDENCE PROGRAM
This program is for those who are happy to pay for a privileged service and residence visas for you and your family. VIP privileges include an expedited immigration and passport control service, a dedicated Elite personal assistant for international flights and lounge access, fast-track immigration, airport transfers, and a 24-hour member contact center which operates in several languages. There are seven program options, each varying in duration, benefits, and costs. The following are the three most popular options available:
Elite Easy Access gives you a renewable, multi-entry five-year residence visa. There is a one-time fee of THB500,000 including VAT (approx. USD16,000).
Elite Family Excursion is designed for a minimum of two people delivering a renewable multi-entry five-year residence visa for each member. The one-time fee of THB800,000 including VAT (approx. USD25,000) covers both applicants with an additional charge of THB300,000 including VAT (approx. USD10,000) per dependent.
Elite Superiority Extension delivers a 20-year renewable, multi-entry residence visa for individuals who pay a one-time fee of THB1 million including VAT (approx. USD32,000).
3. INDONESIA – SOSIAL BUDAYA VISA
This Indonesia visa is officially for visiting family and friends and requires an invitation from an Indonesian sponsor. The visa is valid for 6 months. However, it is extendable 4 times for an additional 30 days each time, for 180 days in total.
Many use this visa as an alternative to an official residency and/ or work visa, especially those in Bali. The Indonesian Department of Immigration knows that foreigners misuse the visa, including some digital nomads. You will be interviewed by an immigration officer to explain how you are supporting yourself and why you are in the country if you use a Sosial Budaya visa for the full six months.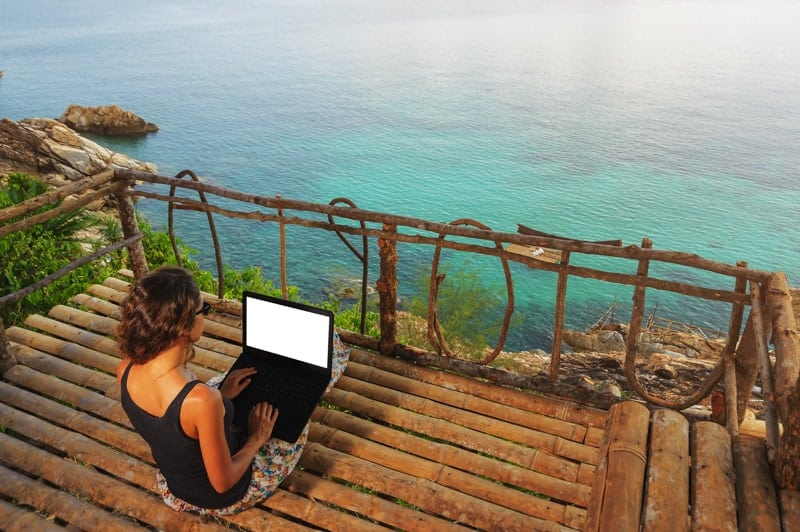 4. CAMBODIA VISA FOR RETIREMENT OR AN "ER" VISA
You can apply for an ER retirement visa even if you are not 55 years of age. If you are under 55 years of age, you need to show proof of income – some say USD$500 per month is enough and some say USD$1000 per month – there are no clear guidelines, and believe me I have spoken to many people to try and find out.
It is much easier over 55 as you don't have to show proof of income at all! This may change in the near future!
5. PHILIPPINES LONG STAY VISITOR VISA EXTENSION
When you arrive in the Philippines, citizens of most countries can get a 30-day visitor visa. You can then apply for a long-stay visitor visa extension. This visa is for 6 months and can be renewed. The official website for this visa is located here.
6. PHILIPPINES SPECIAL RETIREES VISA (SRRV)
The Special Resident Retiree's Visa (SRRV) is a visa for those wishing to retire to the Philippines or make an investment. It is a multiple-entry visa with special tax and other concessions. There are a few options as follows:
Deposit US$20,000 in an accredited bank or invest over US$ 20,000 in Real Estate if you are over the age of 50
Prove a pension of at least US$800 for a single / US$1,000 for a couple if you are over the age of 50
Invest over US$ 50,000.00 in Real Estate if you are between 35 and 49 years of age.
For retirees who are unwell and need medical care over the age of 35 years, you can get this visa if you have a monthly pension of at least US$1,500.00, a health insurance policy, and make a bank deposit of US$10,000
Tourist Visas and Visa Runs
While this does require taking your chances with the immigration service, and we'd never promote breaking the law, thousands of freelancers and self-employed people enter South-East Asian countries on a tourist visa and then work online. They do what is called "visa runs". In brief, this is where you travel to neighboring countries and come back in with a renewed tourist visa in your passport.
If you are genuinely traveling around the region and working is incidental to your travels it will obviously be less of a flag to immigration than if you have been in one country for 6 months and are on your 5th 1-day trip to Laos!
1. THAILAND
Here are all the different types of tourist visas for Thailand:
Visa Exemption / Visa Waiver Entry
If you are from one of these 55 countries that Thailand admits without a visa (this includes the UK, USA, and most of Europe) you are admitted to Thailand for 30 days without prior application, payment or a visa being issued. Once your 30 days are up you will need to leave unless you have obtained a visa.
Visa on Arrival
If you are from one of the 21 countries that can purchase a visa on arrival (this includes China and India) you can purchase a visa at the border on your arrival. The visa is TBH2,000 (approx. USD60) and allows you to stay for 15 days – it will be stamped into your passport with your departure date. Once your 15 days are up you will need to leave unless you have obtained another visa.
Single-Entry Tourist Visa (SETV), also called the "60-day tourist visa"
This visa needs to be applied for outside of Thailand and generally takes 2 visits to organize. You'll need to travel to Thailand within 3 months of the visa being granted and it grants, as per the name, a 60-day single stay. If you leave you will forfeit the remaining days on the visa unless you obtain a Visa re-entry permit (available at the immigration departments or the airport.) Unless you have suddenly had to leave Thailand and are dumping the majority of your SETV it may be easier just to reapply for a new SETV in your destination country.
Multiple-Entry Tourist Visa (METV) or "6-month multi-entry visa"
Like the SETV, you'll need to apply outside of Thailand. This grants you unlimited entries over a six-month period with each stay no longer than 60 days. This is the visa that best fits most digital nomad requirements (except, obviously, being able to legally work.)
2. Indonesia
Free 30-day tourist Visa
Indonesia offers visitors from many countries a free 30-day tourist visa. This visa is available on arrival in Indonesia but is not extendable. You'll need to leave Indonesia within 30 days.
30-day paid extendable tourist visa
For a small fee, you can purchase a 30-day tourist visa at the airport. Additionally, this visa is extendable for 1 30-day period meaning you have 60 days available to you.
60-day paid extendable tourist visa
You'll need to apply for this visa before you arrive in Indonesia. Unfortunately, it does require a bit of paperwork, but it can be extended 4 times for periods of 30 days meaning you have 180 days in Indonesia on this visa.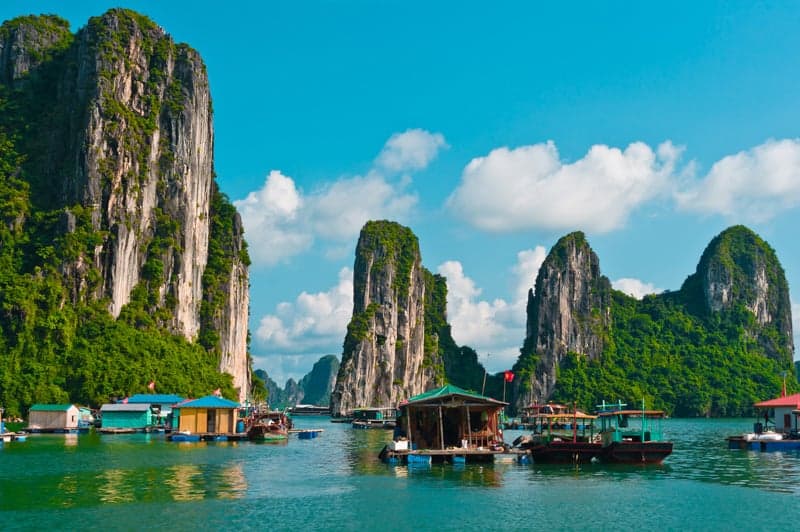 3. VIETNAM
Visa on arrival (VOA)
Citizens of most countries need to apply for this Vietnam visa before their arrival. You can get the visa from your local Vietnamese embassy or use an agent. There are plenty of agents online. Within a couple of days, you are sent an approval letter which you hand over at the airport along with a form, 2 passport photos, and the visa fee to receive your visa. You can apply for 1 month, 3-month single, or multiple entry visas.
At the time of writing there were 22 countries that did not need to get visas in advance as follows:
Denmark, Finland, France, Germany, Italy, Spain, Sweden, UK, Myanmar, Brunei, Belarus, Japan, South Korea, Norway, Russia, Cambodia, Indonesia, Laos, Malaysia, Singapore, Thailand and the Philippines. Note that you need to arrive at one of the 6 international airports. You cannot get these visas at land ports.
E-Visa
The Vietnamese government has been trialing an e-visa system. Here is the list of countries where citizens can apply for an e-visa. E-visas are single-entry only, valid for 30 days. Unfortunately, there has not been great feedback on the system.
Here is a link to the E-Visa Portal.
4. MALAYSIA
Single Entry Visa
Malaysia offers 90-day visa-free travel for many nations. Others, including Chinese and Indian nationals, are required to get an Electronic Travel Registration and Information (ENTRI) visa before they arrive.
Multiple Entry Visa
This is valid from 3 to 12 months but to be eligible for this you need to be doing business of some sort with a local company or the government.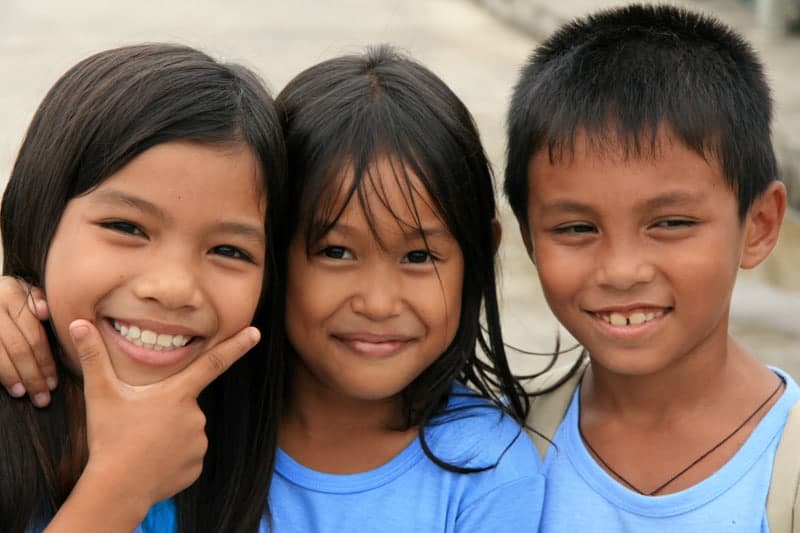 You can find a visa for your digital nomad lifestyle in South-East Asia.
South-East Asia has many appeals and endless attractions. Amazing natural beauty and variety, food that will never get boring and friendly people are things that have made these countries some of the top tourist destinations on the planet. The upsides for digital nomads and freelancers are obvious and this means there is infrastructure and support for you to take advantage of the fact that your next collaborator/investor/partner may just be sitting at the table next to you in your favorite coffee shop. While the visas on offer are far from ideal hopefully this article has given you enough information to make your mind up about taking the plunge into this stunning part of the world.
For further information, resources, and links on these countries have a look at our detailed pages:
Vietnam
Malaysia
Indonesia
Singapore