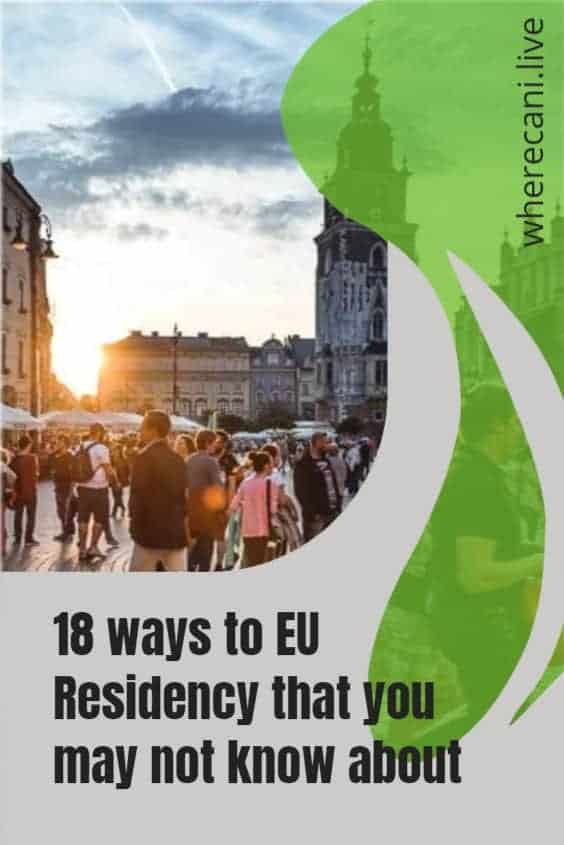 Europe is a place of wonder. The incredible diversity and endless opportunities have attracted people for centuries. But, what are the easiest ways to get EU residency? Here are 18 different ways that you can use to use to get residency in Europe. We'll also look at the easiest country to get permanent residency in Europe without investment. The 27 European Union members welcome professionals, investors, entrepreneurs, students, retirees, and many more. Having something to contribute is much more important than where you come from. For millions, EU residency is achievable. And a European residence permit is often a pathway to EU citizenship and an EU passport.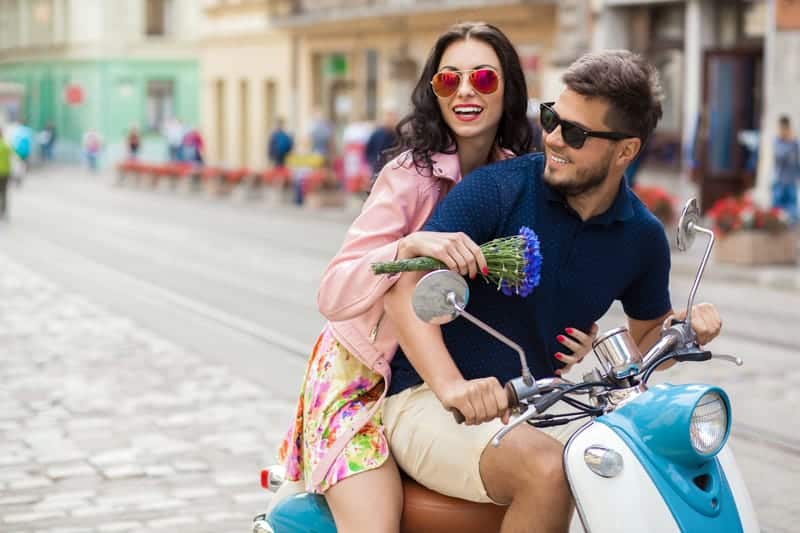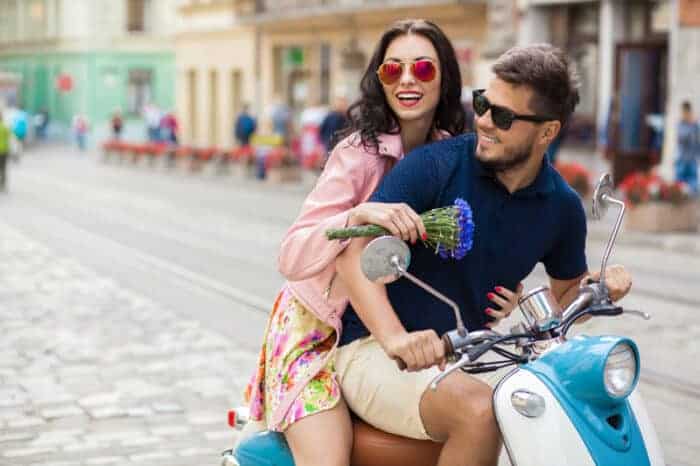 The easiest way to get permanent residency in Europe
The simplest way to move to the EU is through your family. And, the easiest country to get PR in Europe will be one you have a family link to.
Many EU countries offer a direct and simple ancestry path to residency and citizenship, stretching back to your grandparents and beyond. Check out the Easiest country to get citizenship in Europe to see if you qualify.
You may also be eligible for permanent residency in the EU if your spouse or partner is an EU resident. Children and other relatives (including parents and parents-in-law) can also use family ties to get permanent residence in many EU countries.
Don't despair if your family doesn't open the door for you. Here are 18 other ways that you might use to move to the EU. And most of them can lead to EU permanent residency.
Interested in countries outside the EU? See our article Easiest Countries to Move To; we cover the easiest countries in the world to get residency with income, the easiest countries in the world to get a work permit, and the easiest countries in the world to get permanent residency for retirees.
The easiest ways to get EU residency (for those without EU family)
EU Income-Based Visas
Does your business allow you to work from anywhere? Do you have a steady income from existing investments or a pension? You may qualify for an Income Visa. For these EU residence permits, you need to show you can support yourself while living in the country. This means showing income or savings and having qualifying health insurance.
This immigration pathway works well for retirees and can be the easiest retirement visa in Europe.
Below are some examples of EU countries that offer these residency programs.
Spain Non-Lucrative Visa
To qualify for the non-lucrative visa for Spain, you must prove that you can support your self while living in Spain.
The income you show should come from passive income sources such as investments, rental income, or pensions. If you have an income source, this is also an easy EU retirement visa.
You must show an income that is four times the IPREM, Indicador Público de Renta de Efectos Múltiples for this residence permit. In 2020, this is approximately €30,000 for the applicant and around another €6,000 for each dependent.
We've written a detailed article on Spain's Non-lucrative Visa with all the information you'll need to know. This includes how to apply, detailed financial requirements, fees, and much more.
As we've said, you can't use this residence program if you declare an income from working. However, some digital nomads, remote workers, and freelancers use this program to live in Spain without declaring their income.
Portugal Passive Income Visa
The Portugal passive income visa (D7) has main two requirements.
You must be based in Portugal for at least eight months per year.
You can show enough income to support yourself. The income needs to be passive, from sources such as rental income, dividends, investment income or a pension.
Our partner believes that €20,000 of annual income should be sufficient to prove that you can support yourself.
There are some great benefits to this. You have full rights to work in Portugal. So, you could:
Freelance for clients inside and outside of Portugal.
Run a location-independent business as a digital nomad.
Be a remote worker for a company outside of Portugal.
Get a job in Portugal.
Open your own business in Portugal.
You can work in Portugal and could be eligible for some pretty great taxation rates. If you apply for non-habitual residency (NHR), you don't pay tax on income from outside Portugal for ten years.
Although you can work, the D7 is one of the easiest retirement visas in Europe. It is also a pathway to Portuguese citizenship.
Our detailed article on the Portugal passive income D7 Visa has everything you need to know. We cover how to apply, fees, financial requirements, and much more.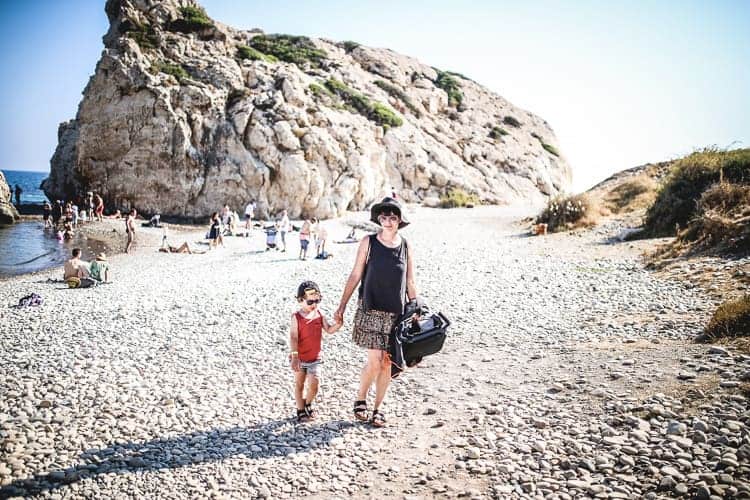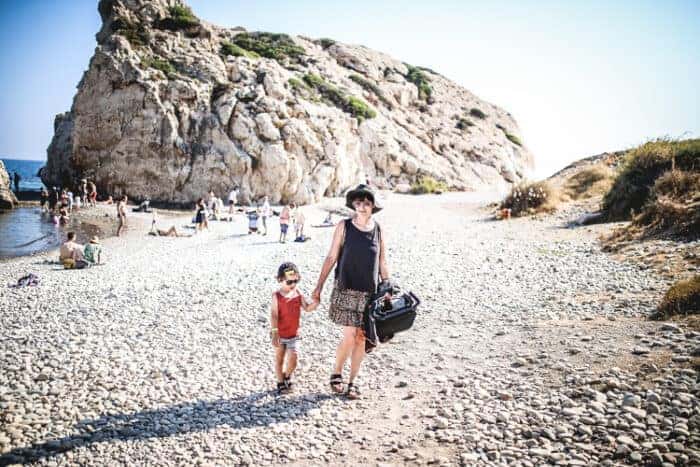 Cyprus Income-Based Visa
Like all income visas, the Cyprus Income-Based Visa is easy to get for those who can show a steady income.
At present, the amount is around €9,500 (CY£5,600) for a single applicant and €4,500 (CY£2,700) for each dependent.
Austria Residency by Independent Means
Austria also has an income visa that does not allow you to work. This income should be regular and must continue for the length of the visa.
Income sources can include:
Austrian or foreign pensions.
Profits from enterprises abroad.
Income from assets, savings or company shares.
At the moment, the monthly income is least twice the amount of the standard rates of the General Social Insurance Act (ASVG) for 2021. This amount would be:
€1,000 for a single person.
€1578 for married couples or partnerships.
An additional €154 for each child.
You'll need a certificate of good character from your local police station, health insurance, and accommodation.
Finally, you must speak German to an A1 level or have at least a three-year tertiary education.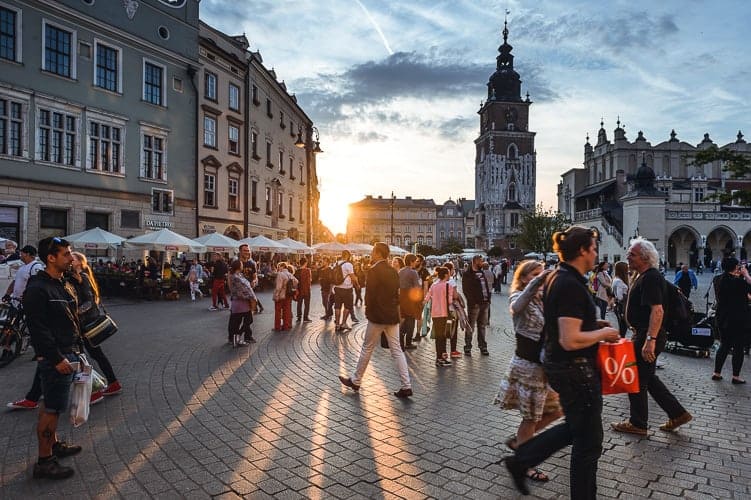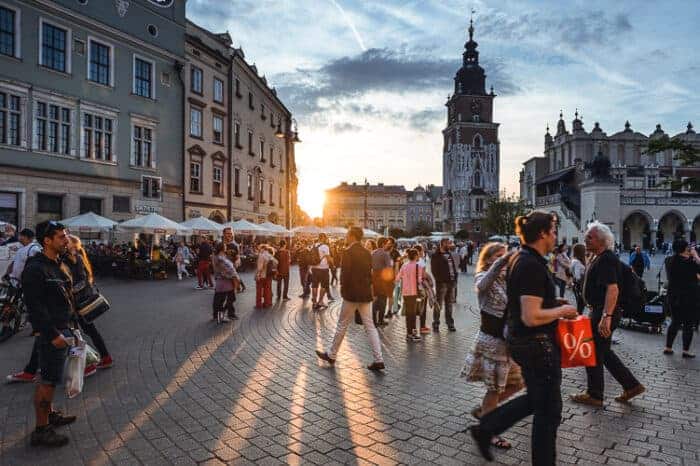 Ireland Person of Independent Means
Ireland's income visa has a higher income requirement than some mainland European countries.
The threshold income for the Ireland Person of Independent Means (Stamp 0) residence permit is €50,000 per year. And, you'll also need a lump sum in savings to cover emergencies. The savings amount varies depending on where you are in Ireland, as cost-of-living rates vary. However, plan on needing to show at least €100,000 in savings during the application process.
You can't work in Ireland on a Stamp 0 residence permit.
Read more about other Income-Based Visas around the world and how to qualify.
EU Residency by Investment
Are you looking for a way to invest some of your hard-earned money in the strong economies of Europe? You could get an impressive return on your investment, as well as residency or citizenship. European residency by investment (RBI) programs are some of the best-run and most transparent globally.
Here are some of the most attractive European investment visa programs.
Portugal Residency by investment
Invest between €350,000 and €500,000 in real estate (depending on the building's age and location). This residence permit is a part of Portugal's famous Golden Visa program. With low residency requirements and a five-year qualification, this is one of the best ways to get permanent residency in Europe.
Have a read of our Portugal Golden Visa Guide for more information
Spain Golden Visa
Purchase real estate in Spain worth more than €500,000, and you'll be eligible for a Spanish residence permit. There are no restrictions on the real estate investment location, and you can use the investment to generate rental income. You can also use the property as your primary residence.
Please visit our Spain Golden Visa Guide for more information.
Bulgaria Investor Program
This investment visa has two tiers of investment into a Bulgaria Government Bond program for five years. At the end of the five years, you can withdraw the entire amount from the fund.
€512,000 will get you a permanent residence status and a five-year path to citizenship.
€1.024,000 reduces your time to EU citizenship and passport to just two years.
The administrative process for the Bulgaria Investor Program requires using a registered agent.
Latvia Residency by Investment Program
Latvia's residency by investment program has a €50,000 minimum investment requirement. There are three main investment options:
Invest at least €50,000 in a small company of fewer than 50 employees and with a company turnover of less than €10 million.
Buy €250,000 or more of Latvian government bonds.
Purchase pre-approved real estate worth at least €250,000.
Any of these options allow you to apply for Latvian residency. And, the visa is a pathway to Latvia permanent residency and citizenship.
Please read our Latvia investment visa page for more information.
Malta Residency by Investment
Malta's residency by investment program is one of the oldest in Europe.
Invest a minimum of €220,000 in real estate, and you can get a residency visa. For some investment areas and developments, the minimum is a €275,000 real estate purchase.
There are additional conditions and fees associated with this visa.
Please read our Malta Investment Visa page for more information.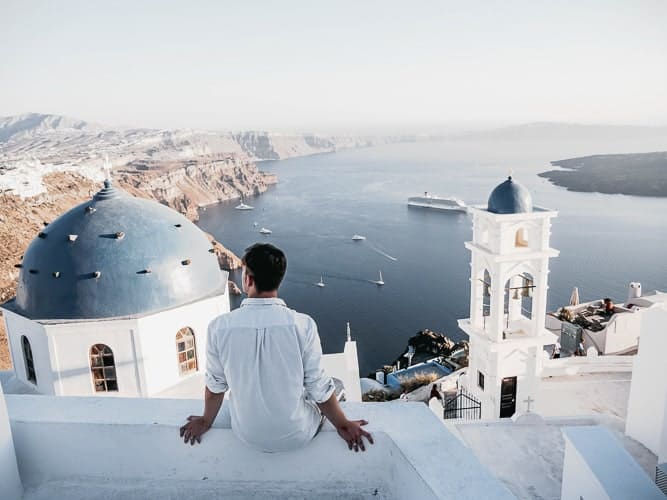 Greece Residency by Investment
Invest more than €250,000 in real estate. You can rent out this property after the purchase is complete. Your spouse and all dependent children are also eligible for residency under this visa.
Please see our Greece Residency by Investment Page for more information.
Cyprus Residency by investment
Invest more than €300,000 in approved real estate. This program targets new build properties, and you can rent out your purchase if that suits you. The Cyprus application process is usually very efficient.
Please read our Cyprus Residency by Investment Page for more information.
Italy Investment Visa
There are several options for investment residence in Italy. But, the business options for the Investor Visa for Italy are often overlooked. And, the Italian government recently lowered the investment amounts.
You can invest €500,000 into a private limited company. Or, for innovative Italian start-ups, the amount drops to €250,000.
After five years, you can get European permanent residency, and after ten years, EU citizenship is yours.
For information on other investment visas, please have a look at our Investment Visa Page. The article also has additional information on the best Citizenship by Investment programs in Europe and around the world.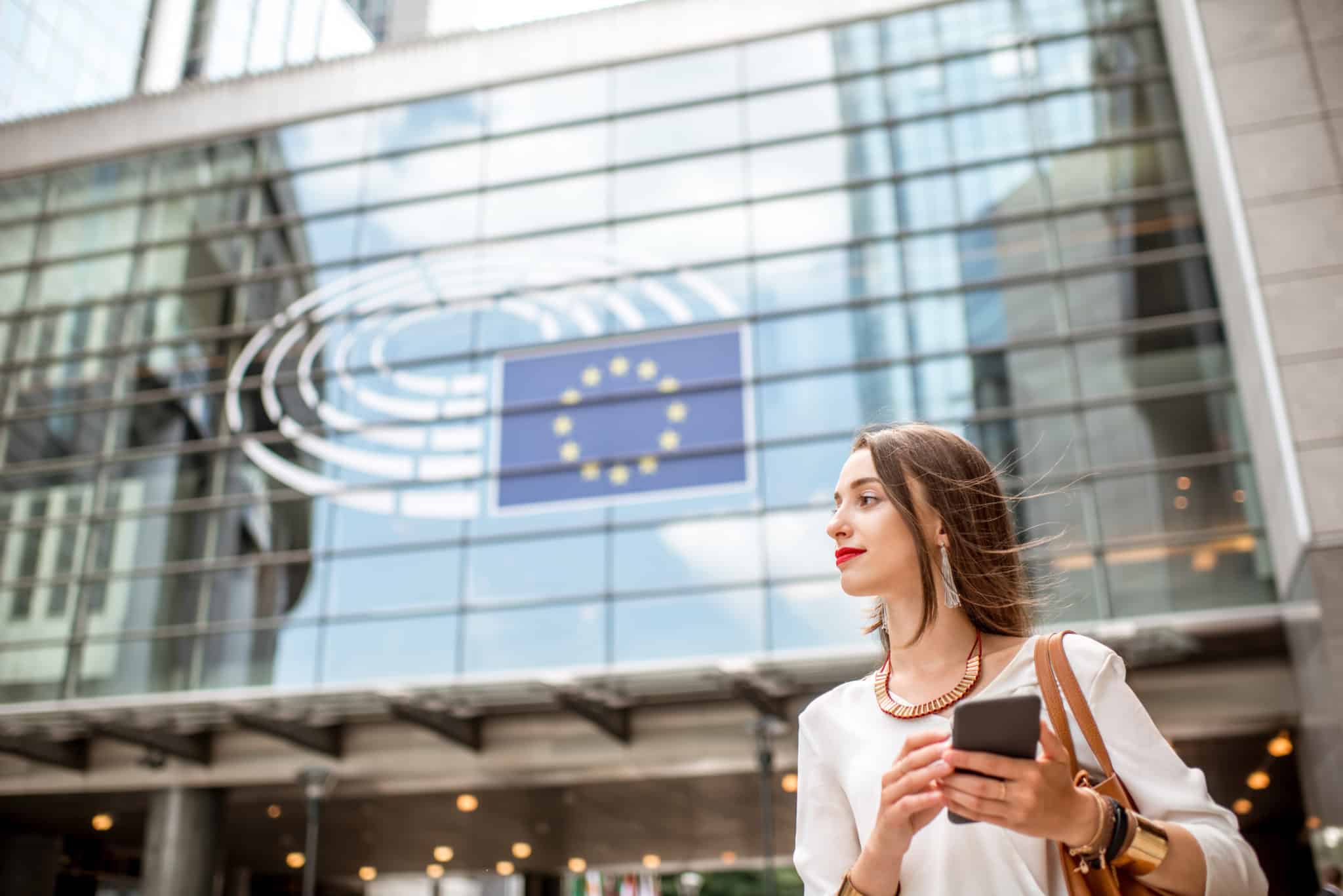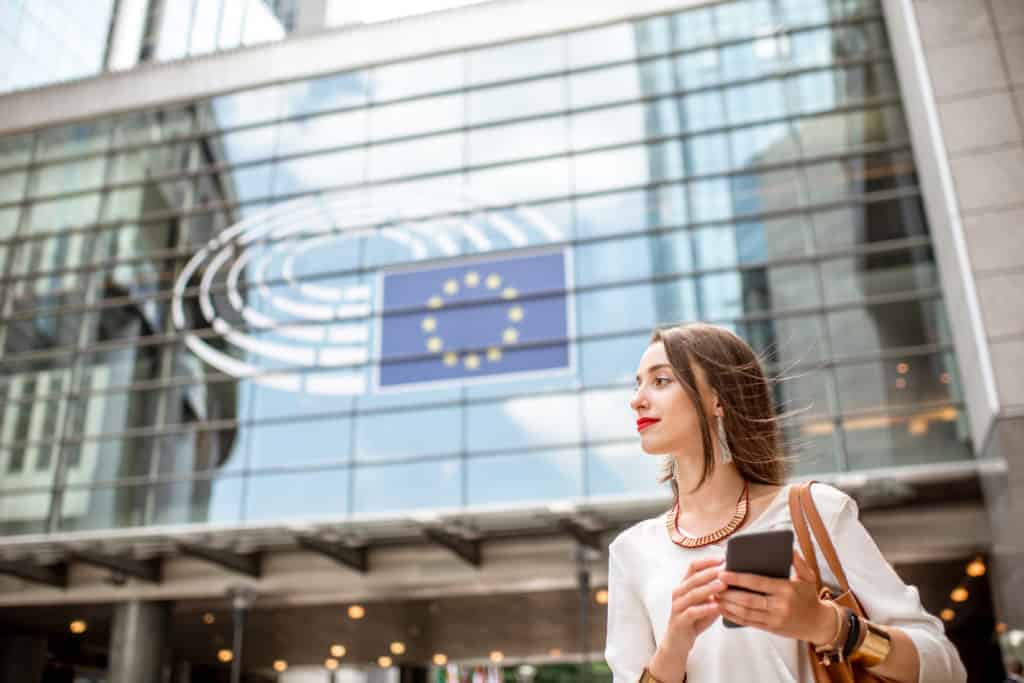 EU Start-up residency visas
Are you on fire with an entrepreneurial spirit? Do you have a fantastic idea for a business? EU countries are looking for you to make a difference in their economies. They'll offer you residency (and lots of support) to bring your ideas to life in their country. Here are some examples.
Sweden
Sweden offers residency to those who are planning to run or invest in a business. You must be able to show you have the required skills and experience to run the company. Additionally, you must show sufficient funds to support yourself and your family.
Austria
Austria offers a Red-White-Red residency card to qualifying start-up founders. The program has a sliding points scale with several factors assessed. Funding, capital, innovation, and membership of accelerators or incubators are all considered in the assessment.
France
A French Tech Visa is available to people with an economically viable innovative start-up project. The "Passeport Talent" ("Talent Passport") is targeted at start-up founders, investors, and employees. You'll also need to show you have sufficient funds to support yourself and any dependents. France also has Business Investor and Selected Companies programs that offer accelerated residency.
For more information, see our article on Startup Visas around the world.
Estonia Digital Nomad Visa
Estonia has a residence permit targeted at Digital Nomads. You'll need to show that you have a location-independent income of at least €3,500 per month before tax. Your clients also need to be from outside of Estonia.
This visa is perfect for:
Digital nomads.
Freelancers.
Remote workers employed by non-Estonian companies.
The visa is valid for a year and costs €80 for a short-stay (Type C), or €100 for a long-stay (Type D) and you can apply online. Estonia's digital nation program means you can apply online for many Estonia residence permits and visas.
Speak to our immigration partner in Estonia to find out if this is the best visa route for you or if there is an easier one. You can book in for a 30-minute consultation where they will understand your situation, make a recommendation on the visa pathway and outline the steps for you to take.
European Student Visas
Many countries in Europe offer excellent student visa programs. Some of the world's finest educational institutions welcome international students. And, many EU countries provide a post-study work visa that allows you to stay on after your studies to find work. These visas are an excellent pathway to permanent residency and EU citizenship.
Top EU and EEA Student Visa programs
Finland
France
Germany
The Netherlands
Norway
Spain
Sweden
Please see our article on Student Visas here for all the details you need to choose.
The SCHENGEN area and SCHENGEN Visa
Twenty-five countries are full signatories of the SCHENGEN treaty. These countries have special immigration agreements with each other.
The SCHENGEN visa is for short-term visits to the region of less than 90-days. Any member country can issue the visa, and you can then travel freely around any of the member states.
If you have a residence permit or permanent residence status from a SCHENGEN member state, you still have some rights. In general, you can travel (without working) within the region for up to 90 days without needing a visa or permit.
However, your rights to live and work only apply to the country that issued your residency/work permit. So, if you have a Spanish autonomo work permit, you could not move to live and work in Germany.
The SCHENGEN states are Austria, Belgium, Czech Republic, Denmark, Estonia, Finland, France, Germany, Greece, Hungary, Iceland, Italy, Latvia, Lithuania, Luxembourg, Malta, the Netherlands, Norway, Poland, Portugal, Slovakia, Slovenia, Spain, Sweden and Switzerland.
Are you excited about EU Residency?
The European Union is home to 450 million people and has a GDP of around €20 trillion. Happily, EU ancestry or a lucky birth are not the only ways to be a part of this unique project. We hope this article gives you what you need to come and join us.
If you want to become a European citizen with an EU passport, check out the Easiest EU Citizenship in our detailed article.
Enjoyed this article? Save it to Pinterest