Are you wondering how to move to Greece? Use our comprehensive guide for everything you need to know. Firstly, find the perfect Greece visa or residency permit. Then find out about everything from banking, healthcare, tax, finding work, and much more.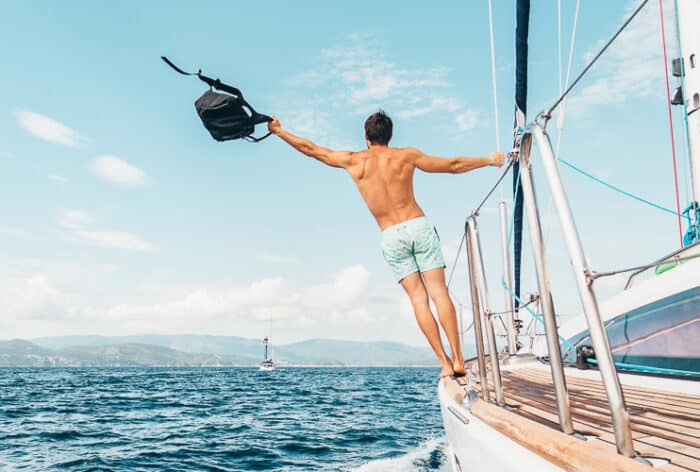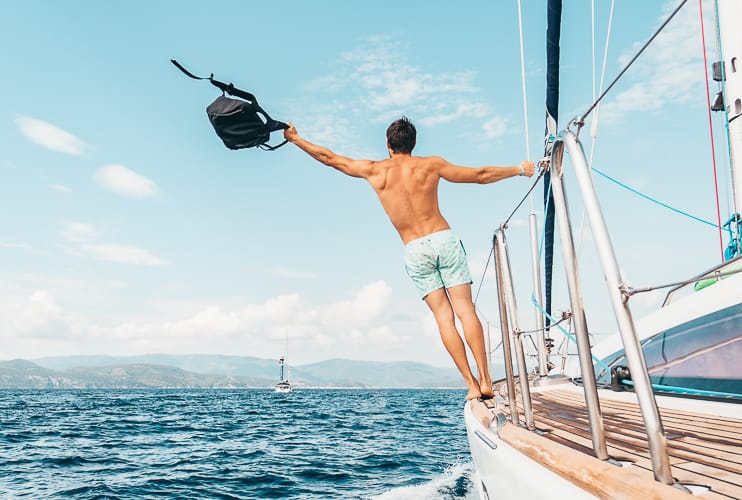 How to legally move to Greece
Greece welcomes immigrants from around the world with the following prerequisites.
EU/EEA/Swiss citizens moving to Greece
Greece is a member of the European Union and a SCHENGEN state. Residents of countries within the European Union (EU), European Economic Area (EEA), and Switzerland can visit Greece without a visa. This is valid for stays under 90 days within 180 days.
EU Citizens who are staying more than 90 days in Greece
EU nationals staying for more than 90 days in Greece need a registration certificate. You get this by registering at the local Aliens Bureau at the police station. It is free of charge and does not have an expiry date.
You'll need to provide:
Application form (available from the Aliens bureau).
Copy of passport or identity card.
Four passport photos.
Proof of residence.
Proof of medical insurance: European Health Insurance Card (EHIC), IKA, OAEE, or private health insurance.
Certificate from an employer if in paid employment or proof of sufficient financial resources.
Greece Visas and Residency for non-EU/EEA/Swiss citizens
Residents of countries not in the EU or EEA will need to apply for a SCHENGEN visa for stays under 90 days. This includes the United States, United Kingdom, Canada, and countries on this list.
You should obtain your SCHENGEN visa before you travel to Greece. You will need an application form, a valid passport, two passport photos, and the necessary documentation.
---
---
Greece Visas and Residency for staying more than 90 days
Residents of countries outside the EU wanting to stay longer than ninety days require a long-stay ('D') Visa or National Visa.
Most Expats will need to apply at your local Greek embassy. You will need the following to apply:
Application form.
Valid passport.
Recent passport picture.
Travel medical insurance.
Proof of income.
Criminal record check.
The standard visa fee is €180, and your fingerprints will be taken as part of the process.
Different visas are valid for different reasons for travel, including employment, real estate owners, students, or sports. You may need to provide additional documents with your visa application related to your reason for visiting Greece.
Other Visa and Residency options for moving to Greece
For most people moving to Greece, getting a visa or residence permit is the first step. There are few restrictions for EU citizens working in Greece. You will still need to register with local authorities, as above.
Working in Greece is a more complex process if you are a citizen from outside the EU.
Along with the above requirements, you must show an official employment offer from a Greek business. The business must get permission from the Greek Manpower Office (DYPA). They also have to show that they couldn't employ a Greek citizen or EU national for the job.
Once you are in Greece with your approved long-stay visa, you must immediately apply for a work permit within one month. You must do this in person at your local municipal office. You must get your application translated into Greek.
Your permit application will need to include the following documents:
Visa.
Passport.
Two passport-sized photos (sometimes four).
Medical insurance.
Medical certificate.
Proof of local address.
Proof of income.
Fee, which varies based on your country of residence.
You will have to secure a tax identification number (AFM) and social security number (AMKA) as well as your application.
Work permits are valid for one year. You can apply for an extension sixty days before your existing permit expires. Obtaining a work permit takes time, so make sure to apply as soon as possible!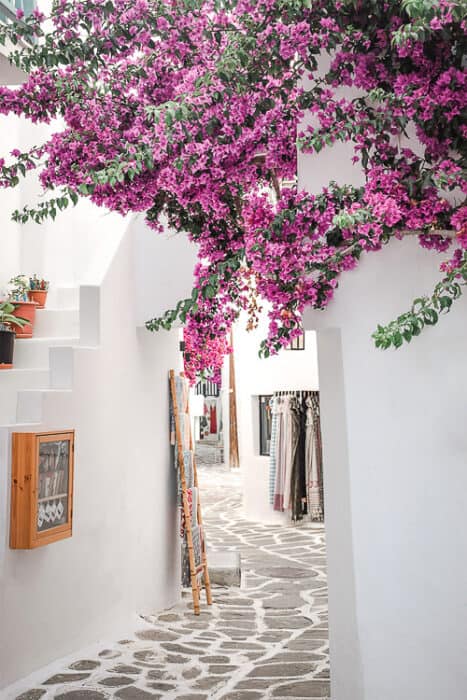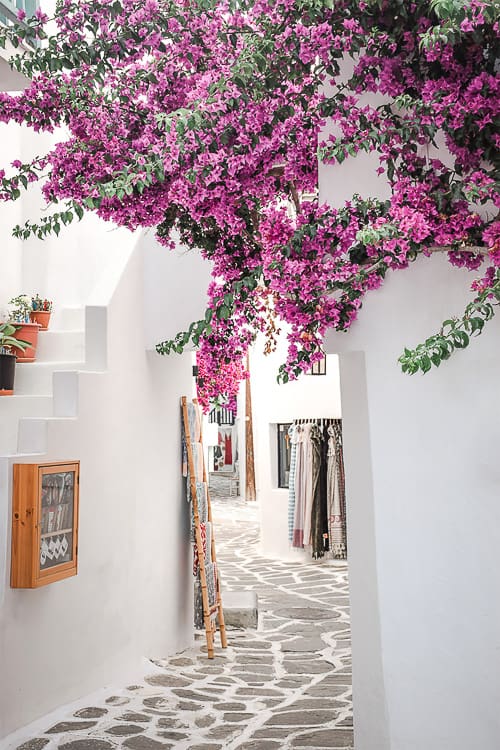 Financially Independent Person (FIP) Visa
If you are a self-employed Expat who makes a minimum of €2,000 per month, you're able to work in Greece. You'll have to prove that your business is in good standing and that you can support yourself financially while staying in the country. This usually involves supplying a bank statement.
If you have dependents, the amount is 20% higher to include your spouse and 15% for every child accompanying you.
This visa is valid for two years, and there is a €450 fee. You can renew the visa for another two years.
Greece Golden Visa
The Golden Visa is one of the most attractive European visa programs for investors and retirees. Greece offers foreign investors a visa to support the Greek economy, and it is a great way to move to Greece.
There are several ways you can invest:
Purchase real estate property in Greece valued at €250,000.
Invest at least €400,000 in a registered Greek company.
Deposit €400,000 in a Greek bank.
Make a €400,000 investment into Greek bonds (either corporate or government).
Sign a ten-year lease agreement for tourist accommodation or residence, with the minimum lease costing €250,000.
You have to invest before you can apply for the visa. The application process takes approximately forty days and costs €500. You will need to provide:
Your passport.
Recent passport-sized photos.
Proof of insurance.
Proof of funds.
Criminal record check.
Documents related to your investment.
The Golden Visa is valid for five years. You can renew it as long as you maintain the investment. Each renewal will cost €500.
This Golden Visa is also a route to citizenship and a Greek passport.
Youth Mobility Program
Many young Expats looking to fund a portion of their travels may be eligible for the Youth Mobility (or Working Holiday) Program. This program is suitable for Australian and Canadian citizens aged 18-35.
Permanent Residency
After seven years of residing in Greece, Expats can become eligible for permanent residency or Greek citizenship. For more information on Greek citizenship, check out our detailed article.
Moving to Greece from the USA
Customs & Duties
Once you have your visa, you can think about moving your belongings.
There usually aren't duty charges for personal and household items, but value-added tax (VAT) may apply for items for business purposes:
Electrical items: 23%.
Electronic items: 35%.
Furniture: 18%.
Carpets: 30%.
Computers/fax machines: 18%.
Antiques, at least one hundred years old: 8%.
For your electronic items, like computers, you must declare the make, model, and serial number. There are also limitations to the amount of medicine you can import. You need a permit to bring hunting rifles or weapons into Greece.
There are certain items that you can't bring into Greece. This includes illegal drugs, firearms, excessive amounts of alcohol and tobacco products, matches, taxidermy, live plants, and – believe it or not – playing cards.
How to move vehicles to Greece
If you're planning on driving when you move to Greece, it is possible to import your car, but there are some restrictions:
You must have owned the car for at least six months.
The car must be at least four years old.
It must have less than 50,000 km on the odometer.
You will need to pay import duty, VAT, and registration tax. The registration tax will depend on the make and model of your car. Once you have registered your vehicle, you will get a Registration Certificate, which grants access to your Greek license plates.
Electric and hybrid cars are not subject to the registration tax.
How to move your pet to Greece
It's possible to include your furry friend in your plans to move to Greece! Your pet will need:
A microchip.
Vaccination certificate.
A negative rabies test result at least sixty days before entry.
Health Certificate with the stamp of a licensed and EU-approved veterinarian.
Sea or Air Freight for your move to Greece
The decision of putting your belongings on air or sea freight depends on a few factors:
How much you are bringing.
How quickly you need it to arrive.
Your budget.
Airfreight is about five times more expensive than sea freight but takes just a few days from the US. Sea freight will take around three weeks.
Your relocation adviser will help you decide what route is best for you. They can also help you assess what size container you need or if you can share a container with others to reduce costs. Ensure you comply with all customs requirements, including listing every item on the manifest.
---
---
---
Tax numbers: AMKA vs. AFM
We mentioned earlier that you would need to secure both an AMKA and AFM number to work in Greece.
AMKA
AMKA is your social insurance number. Your work ID grants you access to employment insurance, pensions, and state-funded healthcare. It is mandatory for every working citizen in Greece.
To receive your AMKA, present your passport and residence permit in person at the local KEP (Central Services for Citizens) office. Your employer may apply for you on your behalf.
Your card will not cost anything.
AFM
AFM (Arithmo Forologiko Mitro) is your tax number. This is the number you use to pay your Greek taxes. More importantly, it will allow you to open a bank account.
Anyone who works or owns property in Greece will need an AFM. It's one of the first things you should do upon arrival in Greece.
To apply, you will need your passport and residence permit, along with photocopies of both. You can make your application at the Tax Office.
Banking
Once you have your AFM number, you can open a bank account.
To open an account, take your passport to your desired bank and apply in person. Most Greek tellers speak English.
Application requirements will vary based on the bank but expect to present proof of address or proof of income (sometimes both). You may need a reference letter from your previous bank.
You will have to sign a document stating that your account is only for personal use. If you want to open a business-specific account, you need a separate business account. It is illegal to merge the two.
There is usually a fee payable when opening an account and an initial deposit of around €150.
Some recommended banks in Greece are:
National Bank of Greece.
Piraeus Bank.
Alpha Bank.
Eurobank.
International banks like HSBC and ProCredit Bank are also available.
All of these banks have ATMs across the country, as well as online banking and mobile apps.
When choosing a bank, keep an eye on the fees associated with your account. There are additional costs to transfer money from your country of origin into your Greek account and vice-versa. International money transfer solutions have largely superseded direct bank transfers, and you may find this a more cost-effective way of handling your money.
Accommodation
Renting
The average cost of rent will depend on where you choose to live. Expect to pay more in the bustling capital of Athens than on the romantic island of Corfu!
In general, you should expect affordable prices compared to the rest of Europe. A basic one-bedroom apartment in Athens or Thessaloniki is USD $350-$650 depending on the size and whether it comes furnished. This price will not include utilities.
Popular websites to begin your rental search are HomeGreekHome and Spiti24.
There is no maximum security deposit, but expect to pay the first and last month's rent. A landlord may request your proof of income and AFM.
By law, all residential agreements must have a minimum legal duration of three years, but this is negotiable. If a tenant leaves before three years, the landlord can sue. However, this is rare, and the landlord may simply keep the initial deposits. The tenant must give at least one month's notice before ending a contract. Be sure to discuss all the terms and conditions within the initial contract, and negotiate accordingly.
You must register your rental contracts at the Revenue Services within thirty days of signing.
Where to Rent
Although Athens is the capital of Greece and an obvious choice for Expats looking for rentals, we recommend a few other places:
Thessaloniki – This is Greece's second-largest city, and it has an active outdoor scene. Apartments are mostly move-in ready, but there are some available without furniture. Average rental prices for a furnished, one-bedroom apartment in the historical center of Thessaloniki are USD $450-$560 per month.
Patras – If you want vibrant downtown living, consider Patras. Living costs here are relatively low. A basic, unfurnished studio apartment averages USD $300 per month, while an unfurnished one-bedroom apartment averages USD $475 per month.
Chania – A popular Expat hub on the island of Crete. This Mediterranean hot spot is perfect for those looking for the ideal Greek lifestyle without huge costs. A one-bedroom flat averages USD $450-$650 per month, depending on location and type of building. A two-bedroom apartment averages USD $775-$1100 per month.
Check out the best places to live in Greece for Expats in more detail.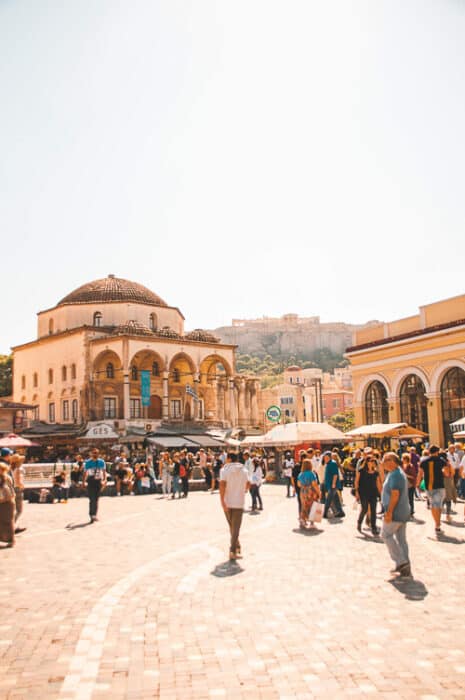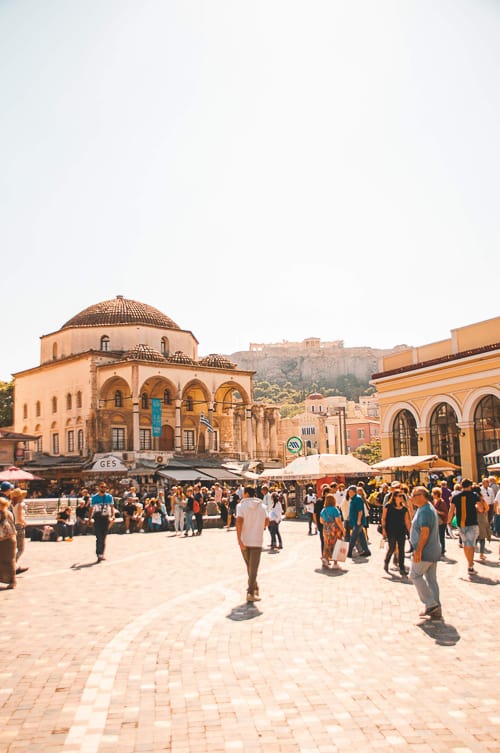 Buying a Home in Greece
With the economic crisis in 2009, Greek real estate was less than healthy. However, the Golden Visa program's introduction helped boost the market. With moderate transaction costs and easy-to-lease properties, investing in Greek real estate has become a popular move.
There are some restrictions on non-EU residents buying property in Greece. You will have to prove your connection to Greece and state the intention for the property you wish to purchase. The Ministry of National Defense will have to approve your application before you can proceed. You must also open a Greek bank account to comply with Greek tax legislation.
You must find a realtor, a lawyer, and a notary to help you with all the house-buying steps when you move to Greece.
Some other costs and fees to keep in mind:
Property Transfer tax: 3.09%-24%.
Registration fees: 0.48%-0.68%.
Notary fees: 0.8%-1% +24% VAT.
Legal fees: 1%-2%.
Real Estate fees: 1%-2%.
You will need an AFM number to secure tax payments, so make sure you have that process completed.
A ten percent deposit is standard for home purchases. You will need to register the title deed with the country's Land Registry to become the new owner.
Closing the deal takes approximately four to six weeks.
Where to Buy
There are plenty of locations within Greece to choose from. Here are some recommended spots:
Rhodes – An excellent location for a holiday home, buyers will love the historic cobblestone streets and nearby beaches. A three-bedroom apartment in Rhodes is USD $300,000. A four-bedroom villa in the countryside goes for USD $630,000.
Corfu (Kerkyra) – A famous holiday island. A three-bedroom detached house in Sidari costs USD $240,000. In the heart of Corfu Town, a two-bedroom apartment costs USD $280,000.
Kalamata – This is an excellent choice to experience Greece's ancient charm. It's the second-most populous city in the Peloponnese area. A sea-front, two-bedroom apartment costs USD $330,000, while a five-bedroom, three-bathroom maisonette costs USD $418,000. Prices can be low in this region as well. In the center, a two-bedroom apartment can cost USD $144,000.
House prices will vary depending on size and location. For starting your house-hunting search, some great resources are Hellenic Realty, Tospitimou, and A Property in Greece. HomeGreekHome and Spiti24, mentioned earlier, are also helpful.
Setting Up Utilities when you move to Greece
If you are moving to Greece, be ready to set up and pay utilities on your long-term rental or your own home.
The average monthly cost of utilities in Athens is USD $120-$180, depending on the size of the property and usage (especially in winter).
You will need your AFM number to connect all services to your home.
Power
The Public Power Corporation is the leading power supplier in Greece. The process of getting set up is quite complicated. You need your passport and rental/property contract. You also need an electrical plan for the property and a recent bill from the previous tenant. Greece has hot summers and cold winters, and your power bill will reflect this. Invoices are payable bi-monthly. Power outages are common in some areas of Greece, especially when the demand for air conditioning units is high.
Water
The leading water supply company in Greece is EYDAP. Setting up water in your place isn't complicated. Simply take your passport, rental/property agreement, AFM number, and water bill from the previous owner to your local office. Your water bill will be relative to how much you use, and you pay every three months. You can pay online or at the EYDAP office.
Cellphone
The leading companies for these services are COSMOTE, Vodafone, and Wind. Getting set up with a phone plan or package is straightforward with just a passport or ID.
Internet
Wind and Nova are the leading companies for Wi-Fi. Nova also offers television services. The internet connection will be slower in some regions than in Athens or Thessaloniki. The telco company can also take a while to connect you. Make sure you have a cellphone data plan for the interim.
Waste Management
This service is still a work in progress for the country. Although there isn't a service to pick up waste in residential areas, you can use the free garbage bins on the streets.
Learning Greek
Although most locals are fluent in English, learning Greek will provide you with a much richer experience as an Expat. You will be able to communicate with locals in their own language, which always makes them happy! It will also make you feel a part of the community and everyday life when you can converse with shopkeepers and neighbors in Greek. The infamous Greek red tape and administration will also be a lot easier when you can speak the local language.
Many people who learn Greek also get another bonus. Greek is the base of many English words, and you'll get a new appreciation for the roots of many familiar words.
Learning Greek is also super special as it will also teach you the roots of English and other European languages, as well as allow you to learn the language that gave birth to mathematics!
What are the best ways to learn? The first step is to start with lessons at a reputable language school such as Lexi Logos. You will need to learn the structure and the functions of the Greek language first. Afterward, you can practice your Greek on the streets of central Athens or elsewhere to apply what you've just learned. A good language school will include excursions and focus on developing all four language skills: listening, speaking, reading, and writing.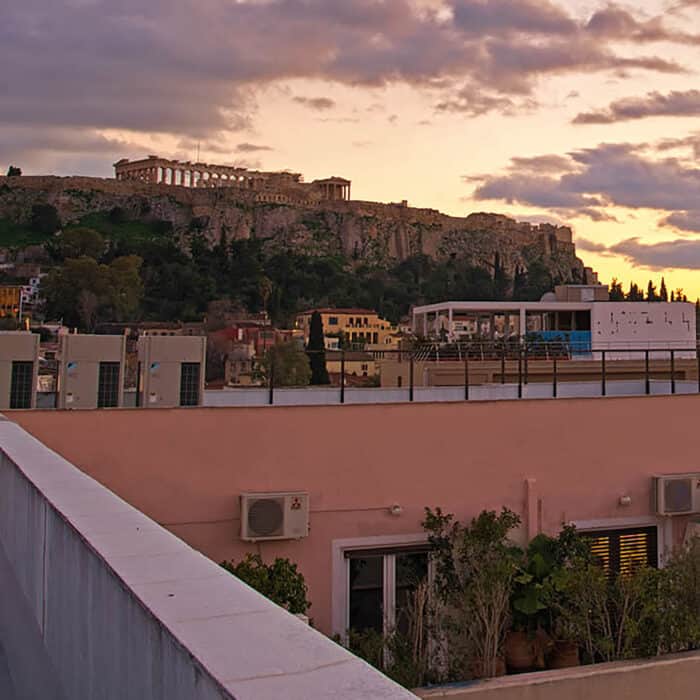 Healthcare
A critical step in your move to Greece is to know what to do if you need health care.
The health system in Greece provides quality care and English-speaking doctors.
Public Healthcare
Greece's financial crisis substantially impacted its socialized healthcare. Despite this, the National Health System (ESY) is usually good on the mainland.
Through the ESY, taxpayers (AMKA holders) are eligible for free or low-cost health services. This includes medical care, emergency services and transportation, maternity care, and laboratory services. Patients pay for prescription medicine themselves.
Private Healthcare
Because of the financial crisis, most citizens have opted for privatized healthcare. This form of healthcare is superior to its public alternative, offering private hospitals, newer equipment, and shorter wait times.
As an Expat, you will need to show proof of health insurance to apply for permanent residency. There are a variety of plans available depending on your needs and history, and the costs will vary depending on that plan.
Refer to our guide on picking Expat Health insurance that works for you.
---
---
Finding Work
Finding work in Greece is not without its challenges. For starters, the job market is not huge, and most jobs require that you can speak Greek.
As a non-EU Expat on a Residence Permit, you should have already obtained a job offer to work in the country legally. However, there are options for those still looking for visa sponsorship:
One of the most popular options for Expats is teaching English. You can work at a Greek language school by getting a TEFL qualification.
Another huge market for Expat workers is tourism. Although it is seasonal, there are many opportunities for tour guides, hotel workers, and bartenders.
Another option for Expats with an interest in childcare is to become an au pair.
So now you know how to move to Greece, what next?
Greece is a beautiful country that offers so much. See our guide to living in Greece to see why Expats love it.
There are several steps to take when preparing to move to Greece, but it'll all be worth it. You'll be having morning coffee with the locals, eating baklava, and laying under the Mediterranean sun in no time. So don't forget your sunscreen!
If you plan to move to Greece, be prepared to encounter some difficulty in the administrative process. The process can be drawn-out and complex. It's essential to speak to a trusted Greek immigration lawyer to find out how to move to Greece.