Why study abroad on a student visa?
Applying for a student visa could be the best personal, academic and professional decision you can ever make. Challenging yourself to live in a different culture has many benefits. These can include gaining a global perspective, learning a new language, and making life-long friends. And, making your CV stand out from the crowd can be the most significant benefit of being an international student. A study visa can be your passport to an amazing life.
Each country has its own study visa application process and requirements. We selected the most popular overseas study destinations to help you make a decision and get the best out of this life-changing experience.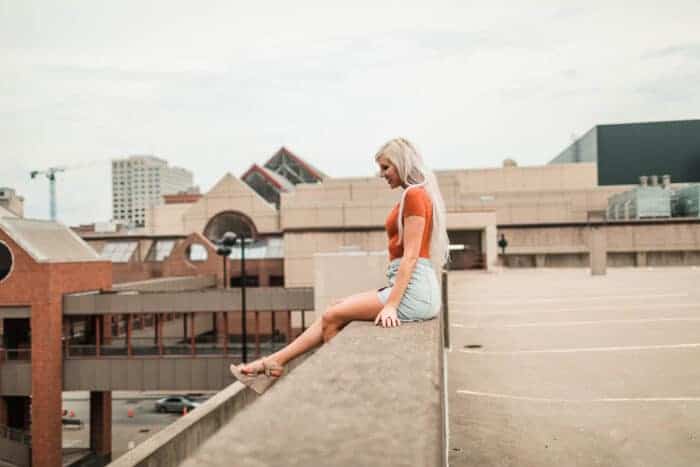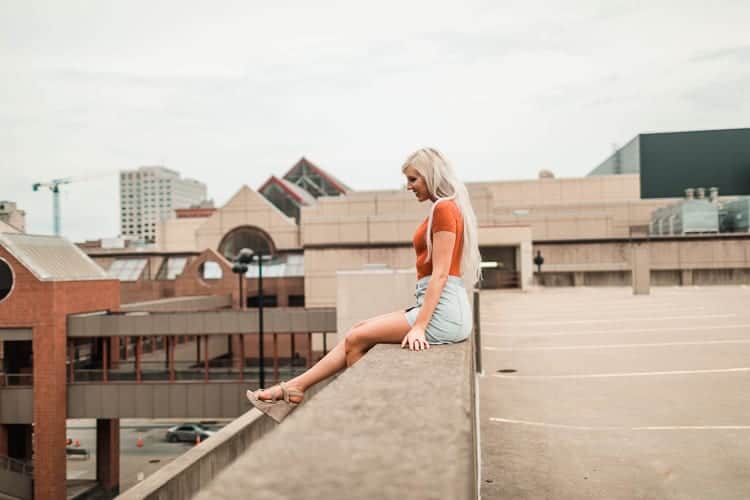 See this article for countries that offer a Post-study Work visa. These visas give you the option to live and work in the country after you finish your studies.
Study in the United States
The USA offers a high-quality education system, a relatively open labour market and the highest number of international students. The United States offers four categories of study visas to international students.
F1 visa, for full-time programs at an academic institution, including a language training program.
M1 visa for full-time vocational programs (non-academic).
M3 visa or F3 visa for students from Mexico and Canada.
J1 visa for cultural exchange programs.
After completing a study program, F1 visa holders are allowed to stay 12 months in the country for Optional Practical Training (OPT). At the end of that period, a graduate must find an employer who is willing to sponsor a work visa.
Note that STEM (science, technology, engineering or mathematics) graduates are eligible for an OPT of up to 24 additional months. You can apply for a Green Card while on an OPT. However, your success may depend on the processing time for your country of origin.
You must make the application for the student visa in your country of residence through a US embassy or consulate. You must complete an online study visa application form, schedule an interview and pay an application fee.
Tuition fees range from US$5,000 to US$50,000 per year. Living expenses vary widely according to the region and are between US$1,000 and US$4,000 per month. A wide range of scholarships, some covering tuition fees and living fees, are available to international students.
Study in the United Kingdom
With excellent universities, the UK is the second most popular country for international students. The country has a diverse international student population, and educational programs recognised worldwide. Some of the most sought after subjects are Business and Administration, Engineering, Social Studies, and Arts and Design.
Cost of studying in the UK
Being a student in the United Kingdom does not come cheap. The average cost of annual tuition fees is £12,000 for international undergraduate students. However, it typically takes just three years to complete a degree. This means you could save one year's worth of tuition fees compared to other countries where undergraduate degrees are typically four-year courses.
The average cost of living is £8,990 per year. The cost of living in London is higher than in regional cities and towns. You are allowed to work up to 20 hours per week during term time. Importantly, you can get financial aid through a range of scholarship programs.
You must apply online for a Tier 4 visa once you have been offered a place in a licensed institution. The visa requirements include passing an English language test, providing evidence that you have enough money to pay your tuition fees and support yourself. The amount will depend on which category you are applying under, the length of your course and where you will study.
Live and work in the UK after your studies
The UK government announced a new 2-year post-study visa that allows students to work or look for work after graduating from a UK university. If you have been offered a skilled job and you meet the criteria, you can apply for a Tier 2 visa. That allows you to live and work in the UK for five years. After that period you can seek permanent residence or British citizenship.
Study in China
China has an increasing number of courses taught in English and comparatively lower costs of living. At the moment five Chinese universities are in the world's top 100, and they offer an increasing number of courses taught in English.
English-taught undergraduate tuition fees range between USD$1,500 and USD$5,000 per academic year. Postgraduate programs can cost on average USD$4,200 to USD$13,760 per year. Accommodation and other expenses depend on the city and vary massively across the country. In Beijing and Shanghai, the average is between USD$1,000 to USD$1,200 per month. In other cities, you can live on USD$600 to USD$1,000 depending on your accommodation.
International students should apply for a China X1 visa for programs over six months, or an X2 visa for stays under six months. The application requirements for these visas may change depending on the applicant's nationality.
The visa allows working on a part-time basis if the student gets a consent letter from the university. After graduating with a master's degree or above, foreign students are eligible to apply for a China work visa.
Study in Australia
Entry requirements include being enrolled full-time in an approved educational institution. Additionally, provide evidence that you can support yourself and that you intend to return home at the end of your study program. You also have to pass an English language proficiency test.
Tuition fees can cost between AUD$15,000 to AUD$33,000 (undergraduate) and AUD$20,000 to AUD$37,000 (postgraduate).
Living expenses on average are AUD$21,041 for 12 months. Again, the cost of living will vary between large cities and regional areas. The visa allows you to work for 40 hours per fortnight during term time. There are no restrictions on work hours during holidays or vacations. If you need help in finding reasonably priced student accommodation, there are websites such as Amberstudent to help you out. They have rooms listed in Sydney starting at AUD$250 per week.
Temporary Graduate visa: international students that have recently graduated from an Australian university can stay and work up to four years after graduation. Depending on the demand for your skills, you can also apply for an Australian work permit after you finish your program.
The Australian government has created a questionnaire that highlights the best work and study visa pathway for you.
Becoming an Australian permanent resident will depend mainly on being employed as a skilled worker after your studies. There are a few different pathways to PR and other Australia visa opportunities available.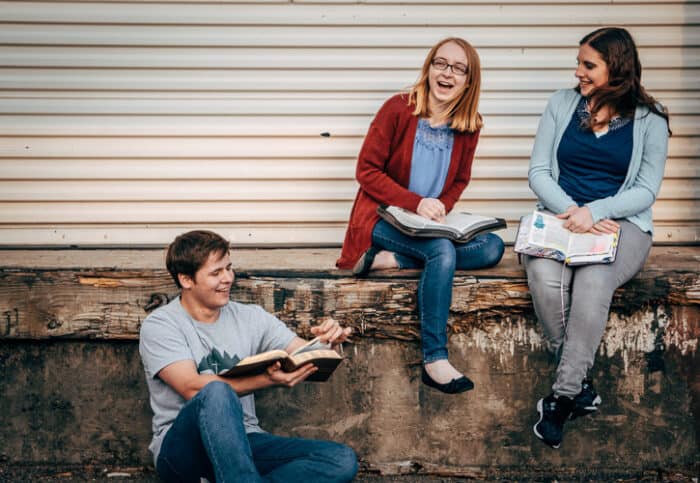 Study in Mauritius
There is a wide range of Mauritius student visas. These can be for either tertiary study or for work experience.
Internal students love studying in Mauritius. The excellent education and the tropical island life are a winning combination. The government has invested heavily in education and encourages international students to build student numbers and capability.
There are four local universities and several international campuses. There are also polytechnics and medical colleges for specialist training.
Mauritius also has a post-study visa pathway to work permits and residency.
Study in France
You'll need a short-stay visa for study programs that last less than three months, like short training programs and internships. For programs longer than that, you have to apply for a long-stay visa, equivalent to a resident permit.
The requirements to obtain a study visa can change according to the applicant's country of origin and length of stay. You can start with this visa assistant tool to find out what the next steps are for you.
The French government subsidizes higher education, paying most of the cost of a higher education program. In public institutions, EU students pay from €170 in yearly tuition fees (undergraduate) to €380 (doctoral level).
Non-EU students pay €2,770 at the undergraduate level and €3,770 per year at the postgraduate level.
Private universities are more expensive, and costs can vary widely according to the chosen program and field of study. At TBS Business school, a 2-year Master's degree program costs €28,000.
The cost of living in France also varies dramatically depending on where you choose to study. Living in cities like Paris and Nice will be much more expensive than in other cities in France.
Lyon, for example, is a much more affordable option. Rent prices are 40% lower than in Paris, and you can find study programs including engineering, business management, and information technology.
To stay in France after graduation, you must have a work contract with a minimum salary of €2,220 gross per month. You can also request a temporary residence permit that allows you to search for work for 12 months. There are alternative options to live and work in France after your studies. These include the French Tech visa.
Study in Canada
Canada has five universities in the Top 100 in the world. These are:
University of Toronto
University of British Columbia
McGill University
McMaster
University of Montreal
A student permit automatically grants you either a visitor visa for single or multiple entries or electronic travel authorization, valid for five years.
You are required to submit a letter of acceptance from a designated learning institution, a valid passport, and proof of financial support. The amount is between CAD$10,000 (outside Quebec) and CAD$11,000 (in Quebec). You may also need to write a letter explaining your motivations and reasons for applying for a student permit in Canada.
Tuition fees vary across provinces and programs of study. Within this range, you can expect to pay between CAD$20,000 and CAD$30,000 per year. Accommodation and other living costs are on average CAD$15,000 per year.
You are allowed to work 20 hours per week during the school term if you are enrolled in a full-time program and meet the criteria. During breaks and holidays, you are allowed to work full-time.
After completing your study program, you can apply for a Canada work permit. You can follow a few pathways depending on your nationality, age, language skills, and even the province you intend to live in. We recommend you use the Government of Canada questionnaire to discover the most accessible pathway for a study visa or Canadian permanent residency.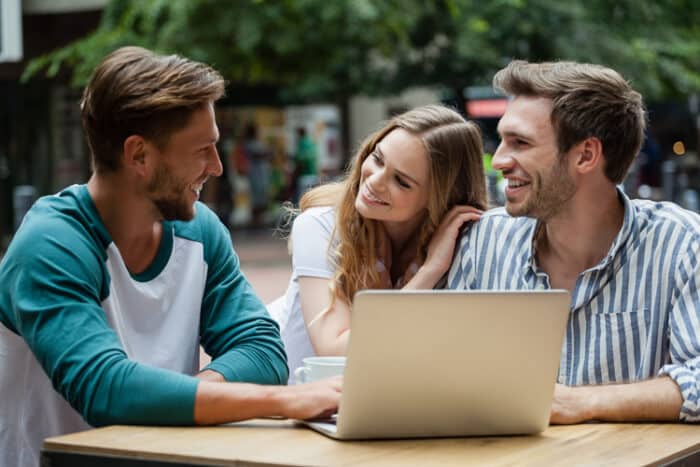 Study in Germany
Germany has an excellent education system with a significant focus on research projects and qualifications through internships. Most undergraduate courses are taught in German, which means you will be required to submit a certificate of German language proficiency. The admission process varies according to the level of study.
If the duration of your course is three months or shorter, you can apply for a SCHENGEN visa. Otherwise, you will need to apply for a German student visa. To apply, you will need to provide proof of financial resources (minimum of €10,236). In addition, you'll need to show an admission letter from your university, evidence of your earlier education, and health insurance. Finally, you'll need a certificate of language proficiency (English or German).
Germany has free tuition in almost all public universities. An exception is Baden-Württemberg, where non-EU/EEA students will pay around €1,500 per semester. An academic year in private universities can cost between €2,000 and €20,000. You should count on around €850 for monthly living expenses in Germany. The visa permits you to work while on a study visa, but some restrictions apply.
Germany offers many work opportunities to newly graduated students, and the type of German visa available will depend on the work performed. Doctors, nurses, engineers, scientists, and computer scientists are the most sought-after jobs in Germany, while tech jobs are also in high demand.
German permanent residency (PR) after study
After living in Germany lawfully for several years, you can apply for a settlement permit. This German permanent residence permit gives you the right to live and work in Germany. You can also bring dependent family members to live with you through a family reunification visa.
To apply, you must have worked in a job that is related to your academic qualification for a minimum of two years. Additionally, you must hold a residence permit for work, self-employment, or an EU Blue Card. After eight years in Germany on a PR permit, you can obtain naturalization and become a German citizen.
Study in Japan
Japan has excellent universities and quality of life, a country that preserves its rich cultural heritage while developing technological innovations.
Tuition fees are lower than in the UK and US. At the University of Tokyo, a highly ranked university, undergraduate tuition fees start from 485,900 YEN (US$4,538) per year. Living costs correspond to US$9,480-10,860 per year.
Student visas are valid for a maximum of two years. The visa can be extended depending on the length of the study program. International students are allowed to work 28 hours per week.
After graduation, students are allowed to stay one year in the country while job-seeking. This guide shows you how to change your student visa to a Japanese residence permit that will enable you to work.
Finding work will depend on how in-demand your skills are. Some industries with a higher shortage of workers are IT, agriculture, security, and construction.
Study in Spain
Spain has some of the best business schools in the world and many education institutions offering English-taught programs.
The requirements depend on many variables, including your country of residence and the course you are applying for. Find a complete list of documents required to apply for a student visa in Spain. A study visa allows you to work part-time during your studies.
After completing your program, you can apply for a job search visa, allowing you to stay 12 months. The highly-skilled employee permit is offered to non-EU citizens who possess skills that are in shortage in the country. Those are ICT specialists, engineering and production-related high-level professionals, and related managerial professionals. You can also apply for a start-up visa in Spain.
For details on Spain's Student Visa, please see our detailed article
Study in the Netherlands
The Netherlands offers 2,100 English-taught programs and excellent opportunities to live and work in the country after graduation. Tuition fees and cost of living are relatively lower than in English-speaking countries.
A bachelor's degree costs €6,000 to €15,000 per year for international students. A master's degree can cost between €8,000 to €15,000 per year.
Visa requirements depend on nationality, duration of studies, and the purpose of your stay. This tool gives you all the information needed for your application.
You can work up to 16 hours a week during the school year and full-time during the Summer holidays. You need to request your employer to apply for a work permit.
After graduation, you can apply for an orientation year visa that allows you to stay in the country while looking for employment. When you find a job, your employer must apply for a resident permit for you.
After five years with a valid resident permit and meeting the conditions required, you can apply for a permanent residence permit.
Study in New Zealand
Visa requirements are not the same for every nationality and depend on other criteria, such as the duration of the study program.
International students can expect to pay between NZ$20,000 and NZ$75,000 for an undergraduate degree. Living costs vary according to the city you choose to live in and your lifestyle.
Victoria University recommends NZ$18,000 to NZ$27,000 for a year. In Otago, the recommendation is NZ$15,000 to NZ$17,000 per year, on top of your tuition fees.
A post-study visa allows you to stay up to three years after graduating from a New Zealand university. You may be able to apply for a New Zealand work permit and permanent residence, especially if your sector has a shortage of labour.
Study in India
One of the most affordable countries for foreign students, India offers English-taught courses in almost all reputable universities. Some of the most prestigious universities are the Indian Institution of Science in Bangalore and the Indian Institutions of Technology in Ropar and Indore. The most popular courses among international students are engineering, business administration, pharmacy, computer applications, medicine, nursing, and dentistry.
A Bachelor of Technology (B. Tech) in Indian Institute of Technology Hyderabad would cost US$3,000 per year. In terms of living expenses, US$ 1,850 per year would be enough for you to live comfortably.
To apply for a student visa, you need to be accepted in a full-time academic course and provide evidence of financial support. After graduation, high skilled professionals can apply for an employment visa in their country of origin or residence if they receive a job offer.
Study in Sweden
With a long tradition of academic excellence, Sweden has many universities ranked among the world's best. Some of them are Karolinska Institute (41st in the world rank), Lund University, and Uppsala University.
Study visa requirements depend on your citizenship. You need to be accepted for a full-time program, demonstrate your English proficiency, and pay your first annual tuition fee installment.
Tuition fees could range from SEK80,000 (US$8,230) to SEK270,000 (US$27,924) for international students. Working is allowed with no limit of hours. After graduation, you can extend your resident permit for six months to search for a job. You can apply for a Sweden work permit if you have been offered employment with a minimum salary of SEK13,000 gross per month.
Study in Finland
Finland's education system is one of the best in the world. Universities do not charge tuition fees to EU/EEA students. Finnish or Swedish-taught degrees and Ph.D. programs are free of charge for all students regardless of nationality.
International students need to apply for a resident permit for study programs longer than 90 days. Some requirements include providing evidence that you have €560 monthly to support yourself and medical insurance.
You are allowed to work up to 25 hours a week during the academic term and without restrictions during school holidays.
After graduation, there are two possibilities for foreigners to stay in the country and get a resident permit. You can apply for a 1-year resident permit to look for work and apply for a residence permit once you have a job offer. After four years of living in Finland, you may be eligible to apply for a permanent residence permit.
Study in Mexico
Mexico is a country with a vibrant culture and affordable tuition fees and cost of living. The top 3 universities are Metropolitan Autonomous University, Monterrey Institute of Technology, and the National Autonomous University of Mexico.
Tuition fees vary according to the institution and study program. You could pay between US$378 and US$818 per academic year in a public university, while private universities charge a higher price. International students can request authorization to work during their stay.
You need to apply for a temporary resident visa in the Mexico embassy in your country of residence for programs longer than 180 days. If you have a job offer, you can apply for a Mexico work permit after your studies.
Study in Chile
Chile is an affordable study destination, where tuition fees in private universities average US$5,500 per year. Some institutions offer English courses, but most programs are in Spanish.
Students are required to apply for a student visa in the Chilean embassy/consulate in their country of residence. This type of visa is valid for one year and needs to be extended until the end of the study program. International students are not allowed to work in Chile.
You can apply for permanent residence after two years of living in Chile under a student visa.
Study in Norway
Norwegian public universities are funded by the government and do not charge tuition fees to students regardless of nationality. Private institutions do charge tuition fees, but international students pay the same as Norwegians.
If your study program is longer than 90 days, you will need a student residence permit. The Norway visa requirements change according to the applicant's country of origin. Non-EU/EEA students need to provide evidence of at least NOK 121,220 (US$12,000) for financial support. The application has to be renewed every year.
You can work for 20 hours per week while on a student permit and full-time during school holidays. After completing your degree, you can stay in the country for one year to look for work in Norway. Getting Norway permanent residency will depend on many factors, and different rules apply to each nationality. In most cases, to apply for Norway PR, you must have lived in Norway for the last three years. Additionally, hold a valid residence permit and completed tuition in the Norwegian language.
Should you apply for a study visa?
YES! Despite the challenges of living in a different culture and homesickness, the advantages of a degree in another country are enormous. It's an experience that will take you out of your comfort zone and make you ready to live and work in a global world. You'll get to experience a different culture and meet amazing people.
Studying abroad can open doors for an international career. And, it can help you to transition into permanent residence and citizenship in a new country.
A Working Holiday Visa may be another option for you to live and work abroad.