Why choose to move to Norway?
Are you dreaming of moving to Norway? It may be the endless fjords, stunning mountains, colorful wooden houses, and friendly, open-minded people? This article will cover Norway's visas, residence permits, and immigration options. We'll also look at renting or buying a home, finding work, and more.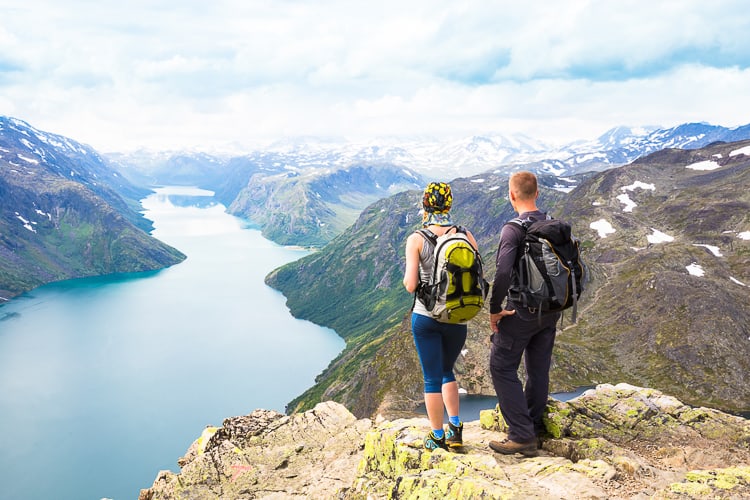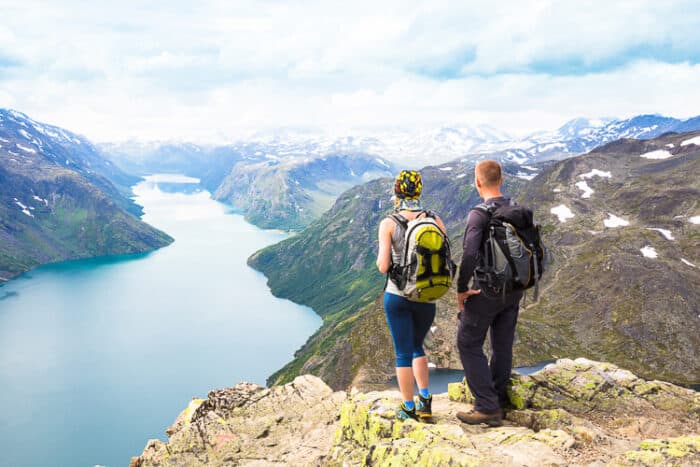 Norway Entry visas and residency permits
Moving to Norway as an EU or EEA citizen
Norway is linked to the European Union (EU) through the EEA agreement. This treaty gives special rights to citizens of all EU countries, plus Iceland and Switzerland. So, these citizens can move to Norway and work, study, or retire without restriction.
You can come as a tourist and stay for up to three months while looking for a job. If you cannot find one during this time, you can extend your stay up to three more months. But remember, if you stay past three months, you have to register with the police.
In practice, it might be easier just to leave the country and come back for another three months. This requirement need not be a major effort; a weekend trip to Sweden will do. You must just prove you have left Norway.
If you find a job, you can stay in Norway and just need to register with the police. You can bring your family (they also have to register, but there are no more requirements) and even change your job.
As a student or pensioner, there are two additional requirements.
You need to prove you have sufficient money (part of it can come from a job in Norway if you have one).
You need suitable health insurance. An Expat Health Insurance policy may be your best option.
Moving to Norway as a citizen of a Nordic country
If you are a citizen of Denmark, Sweden, Finland, or Iceland, everything is even easier than for other EU citizens. You need to visit the local tax office for an ID check and inform the population register (Folkeregisteret) about your new address.
You should do this within the first week of arrival. This requirement only applies if you plan to stay longer than six months; otherwise, there are no formalities at all.
Norway Immigration options for non-EU/EEA citizens
For all other nationalities, things are a bit more complicated, unfortunately.
The easiest way to find out the requirements is to head to the official website of the Norwegian Directorate of Immigration (Utlendingsdirektoratet). Type in your nationality, answer a few questions, and you will see the immigration options you have. Click through, and you'll also find requirements for each type of visa and even the expected processing time.
The app can be used in English or Norwegian.
Visits of less than 90 days
Although Norway is not part of the European Union, it is a signatory of the Schengen agreement. This agreement creates a free travel zone that includes most EU countries and Switzerland. The membership means that you can visit the entire Schengen area if you have a valid visa for any Schengen country. This permission is valid for up to 90 days out of any period of 180 days.
If you come from the US, UK, or selected countries, you do not need a visa to enter the Schengen zone. You can move freely in and out of Schengen countries as long as you stick to the "90 days out of 180 days" rule. Ensure not to overstay since this might result in an entry ban and the loss of the opportunity to move to Norway.
EU and Swiss citizens can stay in Norway for three months without any formalities. After three months, you have to leave Norway. However, you can come back right away for another three months as long as you can prove that you have left Norway.
---
---
Long stay visas/residence permits for moving to Norway
Family immigration
If your spouse, fiancé, girlfriend/boyfriend, or child lives in Norway, you might be able to join them.
To qualify, the family member already living in Norway must prove sufficient income (at the time of writing, about 300,000 N0K annually pre-tax).
Norway Work Permit
The main rule is that only skilled workers can obtain a residence permit in Norway. This means you need either a bachelor's degree from a college or university or at least three years of vocational training. The vocational training includes professions and trades, e.g., as a carpenter or nurse.
Your job should match the qualification you have. If your citizenship allows you to visit the Schengen area without a visa, you can look for a job in Norway. Otherwise, you need a job offer before applying for a residence permit.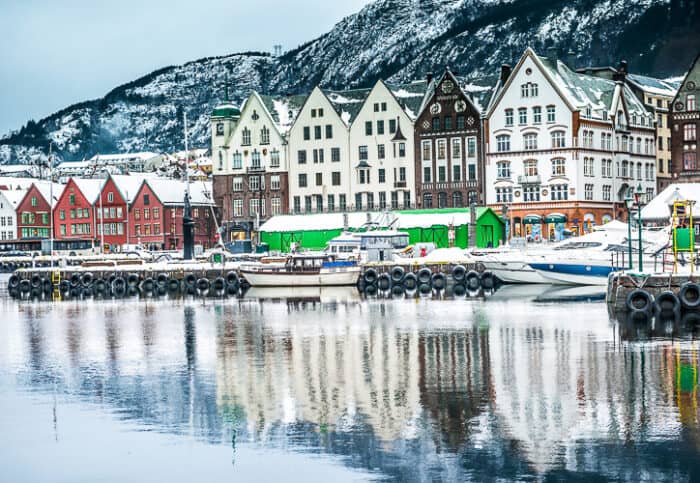 Norway Study Visa
If you have an offer from a Norwegian university, you can apply for a student residence permit. The condition is having enough money (at least 130,000 NOK per year at the time of publication of this article).
This can also be a student loan or income from a part-time job (but you need a concrete job offer).
Permanent residence (PR) in Norway
Once you have legally lived in Norway for at least three years, you can apply for permanent residence. The qualification is five years if you move to Norway as a refugee.
You'll also need to show you supported yourself and are proficient in the Norwegian language,
Registration of Residency in Norway
Anybody moving to Norway has to register an address with the Population register (Folkeregisteret). You should do it as quickly as possible since the registration starts the process of getting a national ID number (personnummer). The police will handle this.
Without this number, you do not exist in Norway – you won't be able to do anything beyond tourist activities. Once you have it, though, administration becomes super easy. You use it for everything from opening a bank account to choosing a family doctor or registering your own business. And, you'll use it for declaring your taxes, of course.
Finding accommodation in Norway
Renting when you move to Norway
It is much more common to purchase a property than rent in Norway. However, renting can undoubtedly be the best option for a foreigner moving to Norway. Rent prices are not regulated in Norway –therefore, apartments are expensive but not overly difficult to get if you can afford them.
In hotspots like Oslo or Stavanger, it will still not be an easy task to secure a rental contract. Landlords there can choose and may prefer to rent to professionals with secure employment.
Ideally, your employer will help you find a place to live, at least for the beginning. If not, every search starts at www.finn.no. If you are too discouraged after having viewed a dozen apartments, consider looking for a short-term rental (korttidsleie) for the beginning. A student apartment (through studentsamskipnaden) may be the way to go for university students moving to Norway to study.
Purchasing property when moving to Norway
There is a culture of owning your own home in Norway, even if you are just planning to stay for a few years. You should explore this option if you are moving to Norway.
This tradition, low-interest rates, and simple requirements for securing a loan have led to a housing price bubble. This bubble appeared long before it was an issue in other European countries. In the memory of most Norwegians alive today, housing prices have never gone down. But, of course, there is no economic law that says it can never happen.
With this word of warning in mind, if you are looking to buy property in Norway, the first step is www.finn.no.
A house or apartment to be sold has to be assessed by a professional expert (takstmann). You can sometimes read the value estimated by the takstmann on the ad for the apartment/house.
But usually, you will instead find the price the seller would like to have (prisantydning). When you see the price of the apartment, check whether the apartment still has a mortgage from the initial owner (fellesgjeld) on it.
On top of your own (personal) mortgage, you will have to pay monthly installments to repay the fellesgjeld, on top of your own mortgage. An apartment with a price too good to be true usually has a high fellesgjeld.
---
---
Making an offer: WARNING
Once you have viewed the apartment for sale (together with dozens of other interested people), you have to make an offer. Your offer may have to be well above the fair value determined by the takstmann.
Be careful here! Your offer is legally binding: you have to pay the price you offered if it is accepted.
Never make an offer for several apartments at the same time. The property generally goes to the person with the highest bid – in other words, the property is auctioned off in Norway. This part of the process is tricky because you don't know what everybody else is willing to pay.
However, you can ask the real estate agent how many other people have put up an offer and where you are ranked. Then, you can potentially level up your initial offer. Make sure, of course, to know your financial limits.
Once your offer is accepted, you have to prove to the seller that you have the money. The proof is usually a confirmation from a bank that they have approved your mortgage.
It would be best to have this document (finansieringsbevis) ready before you go to viewings. It is quite common to choose a flexible interest rate for housing loans. Your bank advisor may advise flexible rates. Beware of the risk: your monthly housing costs can multiply overnight if the interest rates go up. A fixed interest loan is more expensive but also more predictable.
Different sorts of ownership
Apartments are usually sold in two different legal forms:
Selveier (self-ownership) This means that you are the only owner of the apartment. You can do whatever you want – live in it, rent it, or sell it. The costs for the whole building block are shared between all apartment block owners. These costs can include maintenance of the entrance, elevator, municipal fees, etc.
Borettslag (cooperative) If you buy an apartment in a borettslag, you do not buy an apartment, rather the right to live in it. You cannot rent it unless the borettslag grants you permission. If you want to sell it, you must prioritize members of the borettslag. These apartments tend to be cheaper but are more challenging to get due to the prioritizing of members. You might have to become a member to be eligible for an apartment from a borettslag.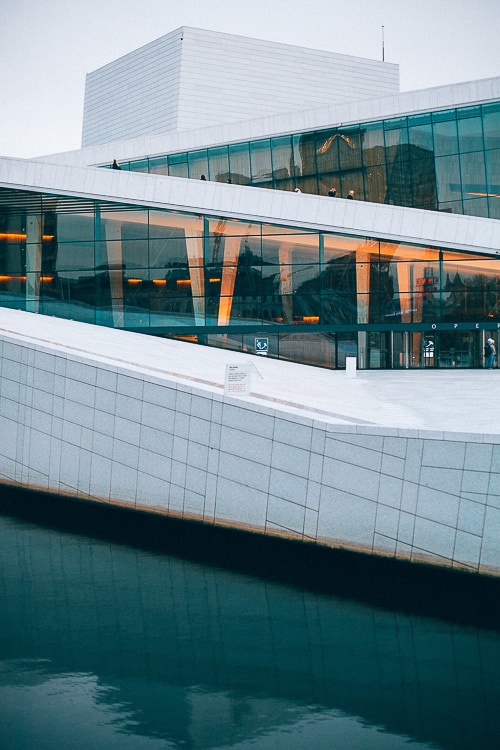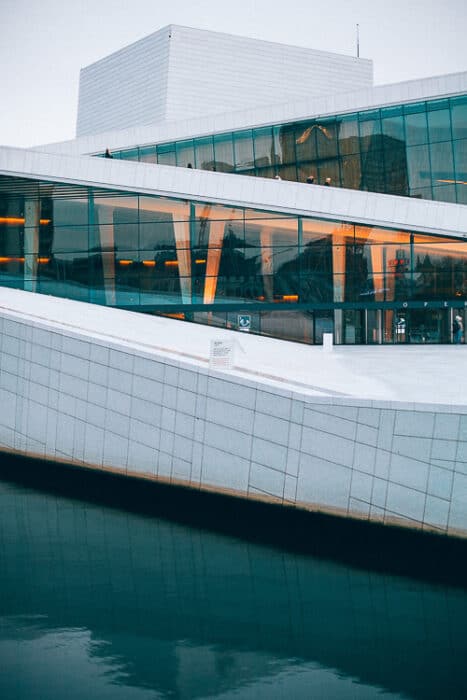 Utilities
The landlord primarily handles the water and electricity contracts when renting a flat. Otherwise, it is straightforward to set up these contracts yourself when you move to Norway. You can choose your provider for electricity, while water comes from a municipal company.
The most common heating source is electricity, so you do not need to worry about this.
Registering for Healthcare in Norway
With your personnummer you can register for Norway's excellent public health system. You'll then choose a family doctor (GP) and register with them. All residents have this option.
There is lots of great information on the official Norwegian Health Services website.
How to find a job in Norway
If your residency permission allows you to work, you'll need to find a job when you move to Norway.
Here are two good websites to get you started:
In addition, many Norwegian companies advertise vacancies directly on their websites.
Many full-time roles require you to speak fluent Norweigian, so remote work may also be a good option.
What are your next steps for moving to Norway?
Now you have everything you need to start, what should you do next? Start with our Moving Abroad Checklist – it'll boost your moving to Norway plan!