Living in France is a dream for many. But, what is the reality for Expats in France? We've got the insider's guide right here for you. We'll cover the cost of living in France, retirement in France, and the best places to live in France.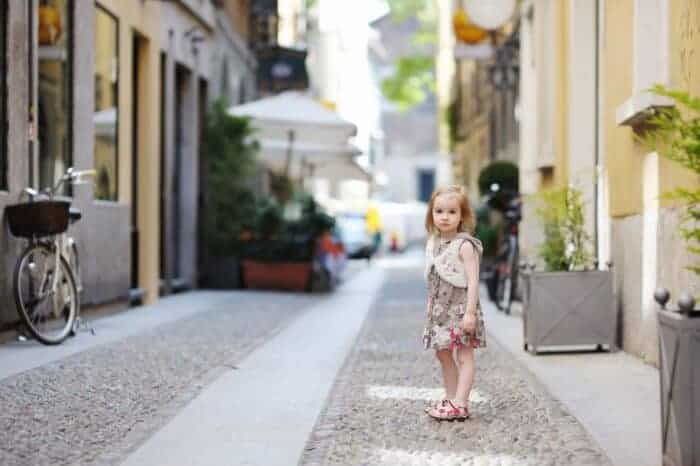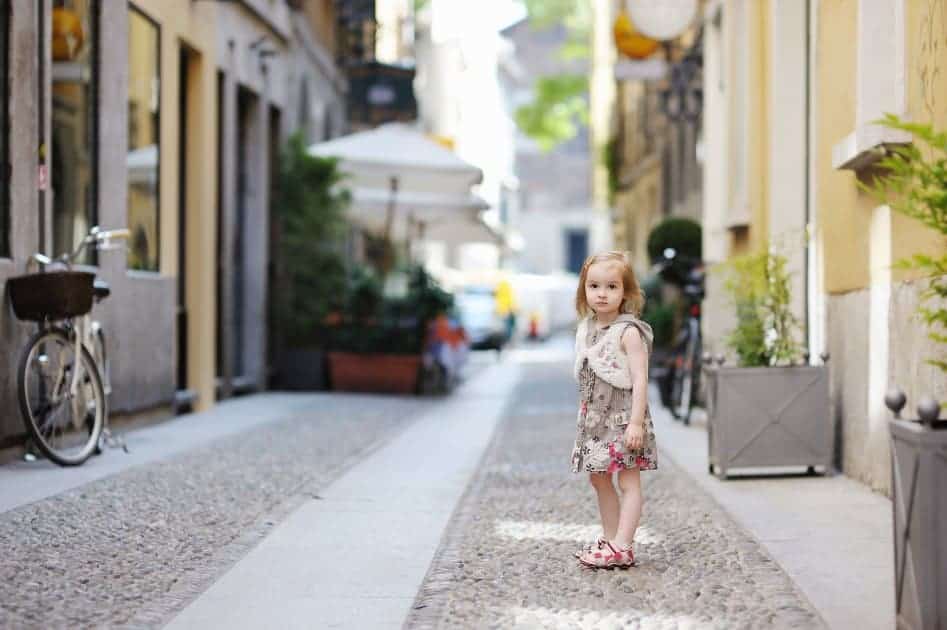 Is France a good place to live?
France consistently rates near the top of Expatriate satisfaction surveys. And, interestingly, it is popular with people from many countries and stages of life. So, what makes France such a great place to live?
The French lifestyle
Make time to drink a morning coffee and chat with a friend in a pavement café. Have a long lunch and a bottle of wine in a cosy bistro. Sunny beaches in summer and ski slopes in winter. Healthy work-life balance (including a federally mandated 35 hour work week) and prioritizing the good things in life. These are all part of living in France.
The food and wine
France is justifiable famous for the good things in life. From a café and a freshly baked croissant in a village to its 600 Michelin star restaurants, France is famous for fantastic food. You'll find whatever you love to eat, the stuffy scene of 50 years ago now embraces cuisines and trends from around the globe.

Burgundy, Bordeaux, and Champagne are just a starter to a world of stunning wine. But, the best French wine I've ever tasted was from a tiny vineyard near Bourges. The old winemaker filled a BYO bottle direct from an oak vat with just a smile and a nod. We never found out the name or varietal, but for €5, our taste buds were in heaven.
France is a major European travel hub
Whether by plane, train, or automobile – France has you covered. Cheap flights to the US, UK, and Europe are plentiful. Check out more in the transport in France section.
There is somewhere for everyone
France packs massive variety into its 211,000 square miles. The country is a little smaller than Texas, but it punches far above its weight.

Cosmopolitan Paris, Lyon, and Marseille are a world away from the quiet rural regions, with their sedate pace and beauty. There are two contrasting coastlines, the calm, warm Mediterranean and the cooler Atlantic. And, green river valleys and flood planes contrast with the majestic Alps and Pyrenees mountain ranges.

But, from the center of France, you're never much more than a five-hour drive to the border. So, where ever you are, there is a new view to visit.
The weather
France has four distinct seasons, but the range of geography means that there are many different climates. The south of France is famous for the long, warm summers perfect for hitting the endless beaches. And, in the mountain regions and winter sports abound through the cooler months.
Healthcare in France
France has one of the best healthcare systems in the world. There is a public system that most residents rely on and an excellent private system popular with international residents. Prices are very low, and the quality of care is world-class.
We go into great detail on the system in our Moving to France guide if you would like more information.
For complete peace of mind, however many people opt for private healthcare.
---
---
Culture and Beauty
Paris is the largest city in Europe. It's home to museums like the Louvre and Musée d'Orsay, or breathtaking architecture of Notre Dame and the Eiffel Tower. And, France is filled with stunning gardens, arts, entertainment, and museums (plus many are free on the first Sunday of the month).

There are countless options for hiking, football, water sports, and winter sports for those who love the outdoors.
Expats living in France
While other European countries are easier to move to, France remains very popular as a second home. The vast majority of new residents come from the UK (24%) or the U.S. (15%).

Many opt to buy homes in the countryside to live in for a few months out of the year. Others move to France permanently, with the largest Expat populations in Paris and the surrounding region.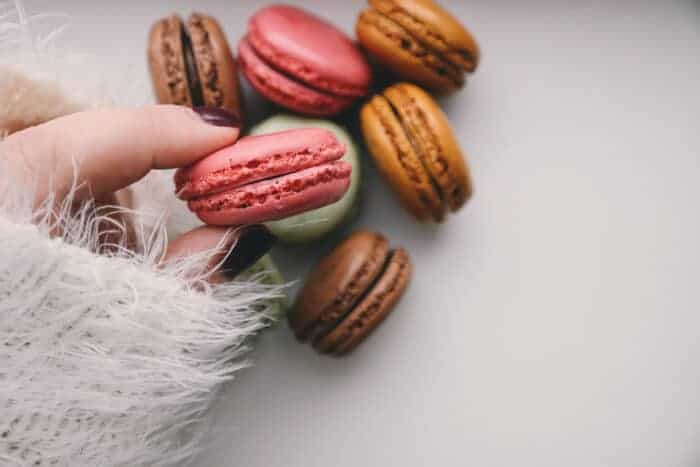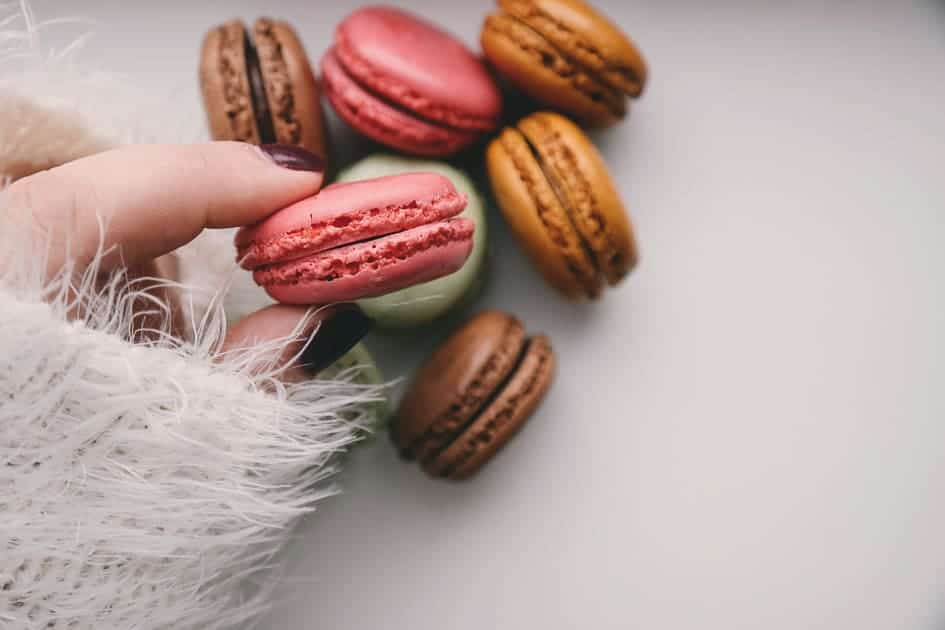 What is France?
The language
The main language spoken is French, and you will need to learn some to get by. Many locals, especially in Paris and other major cities, will speak English. However, if you do speak some French, or at least make an effort, the locals will reward you.

This is especially true if you want to live in a small town because many residents won't speak English.

Check out the Learning French section in our Moving to France article for our best tips to getting started.
Climate
The climate of France varies depending on where you're living, but in general, the summers are warm, and the winters are cool and mild. Because of this, many residential buildings don't have air conditioning.

The climate can be split up into three sections: Western France, Eastern and Central France, and Southern France (the Mediterranean).

In the west, you'll see more rainfall and cool summers and winters. The continental sections see warm summers and colder, snowy winters. And the Mediterranean south has hot summers and cool winters.
France quick facts
Country name: French Republic (République Française)
Government type: Semi-presidential Republic (has both a President and Prime Minister)
Capital: Paris
Currency: Euro (EUR, €)
Officail Language: French
Religions: Christianity makes up around 47%, but 40% of the population is non-religious
Time Zones: UTC+1 (CET) and UTC+2 (CEST)
Emergency number: 112
Calling code: +33
Voltage: 230 V, 50 Hz; outlet type F, C, or E
Cost of Living in France
Like most developed nations, the cost of living will vary depending on where you choose to live. Compared to the U.S., France's consumer price index (CPI) is relatively stable, so you won't see much fluctuation in the price of goods. Prices have remained relatively stable over the past several years.
French Cost of Living vs. the USA
On average, France has a slightly lower cost of living than the U.S.A., but France's rental prices are considerably lower. This difference is true across the country, but living in Paris is more expensive than in smaller towns and villages.

Using the U.S.'s per diem rates to measure, the most expensive places in France are Cannes (especially during the summer) and Paris. The per diem for Paris is €358 for lodging and €158 for meals/incidentals. Marseille, Deauville, and Strasbourg are still relatively expensive but less so than Paris.

Regions like Bordeaux, Montpellier, Nice, and Toulouse are the least expensive. For Toulouse, the lodging per diem is €202, and the meals and incidental rate is €112 each day.
French Cost of Living vs. the UK
France is very popular with UK citizens; around 200,000 UK citizens live in France. And, the savings vs. the UK are one of the drivers for their choice. On average, France is less expensive to live in than the UK in a like-for-like comparison. Just be aware, GBP/Euro foreign exchange fluctuations can change this balance.

Remember, you'll see higher prices across the board if you live in Paris. You'll find the most significant difference in rent prices, with the UK being up to 20% more expensive than France.
---
---
Living in France after BREXIT
Since BREXIT, UK citizens don't enjoy the residence rights they had under EU protocols.

In general, UK citizens will now have to obtain a visa for stays of over three months, much like U.S. citizens. It's still entirely possible to move to France after BREXIT; however, you'll have to jump through a few more hoops now.

You can find explore your options for French Visa, Residency, and Immigration in our detailed article.
You can also book in for a 30-minute immigration consultation with our recommended French immigration lawyers. They will understand your situation, advise you on the best visa route and let you know the steps you need to take to get the visa.
Taxes
France does have higher rates of taxation than the USA and some other countries. The payoff is in the excellent public services like healthcare and education.

Here are some common ones you'll run across when living in France:
VAT: VAT (value-added taxes) are common throughout Europe. In France, the VAT is 20%. Certain commodities will have a lower VAT, like groceries at 5.5%, and meals at restaurants 10%. By law, vendors must add VAT to the displayed price, so you won't have to do any on-the-spot calculations.
Income tax: We'll cover income taxes more below, but most Expats pay income taxes if their primary source of income is France-sourced.
Social Security tax: This is not the same as the social security tax in the states. Instead, these are "social charges" (contributions sociales) that fund your health care and other social benefits.
Waste collection tax: Depending on where you live you could pay this in addition to your regular garbage service.
TV license tax: A one-time tax of €138, and you have to pay it even if you just have one to watch DVDs!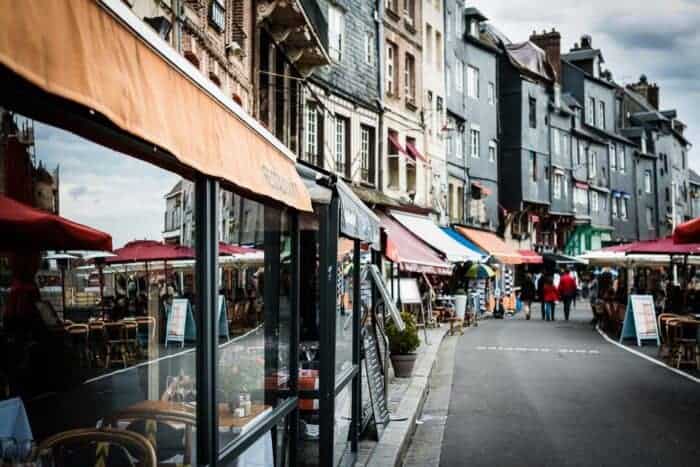 Traveling around France
Buses and Trams
Many major French cities have metro, tram, and light rail systems as well as urban busses. Most residents use these systems as they are cheap, safe, and reliable.

You can use your Metro ticket to ride on buses, making it easy to jump from one mode of transportation to another. Pro-tip: don't fold your ticket, or the machines won't be able to read them.
Trains
The French rail system accounts for about 10% of passenger travel. The national train system, SNCF, is an excellent resource for traveling between major hubs in France with comfortable, clean, and efficient trains.

You can buy tickets ahead of time through their website or at the train station. You may also want to try the TGV for high-speed rail transport for longer trips. Note: you must purchase these tickets ahead of time. Interesting fact: trains in France travel on the left, the opposite of road traffic.
Metro
Six major French cities have metro systems: Paris, Lyon, Marseille, Lille, Toulouse, and Renne, with the first three being the most extensive.

If you're in Paris, the easiest way to get around is the Metro (le Métro), and Metro tickets are transferable to bus lines. One way trips cost €1.90, or you can get a monthly (€75.20) travel pass that you can purchase online here. You can also buy rechargeable Navigo cards at bus and metro stations.

Don't forget to validate your ticket when you board, or else you might get a fine.
Air
The two biggest airports in France are in Paris – Charles de Gaulle and Orly, though there are many smaller, regional airports. If you're traveling within Europe, you'll have many choices for cheap flights from discount airlines.
Driving in France with a foreign license
If you have an EU/EEA license, you can use it in France. Non-EU/EEA drivers can use their licenses for up to a year with a VLS-TS visa or residence permit.

If you want to keep driving past that year, you'll have to exchange your foreign license for a French one. Your home country will need to sign an exchange agreement. Because of this, it's recommended you figure this out before you move, or at least inquire into it if you think you'll need it.

Students with a VLS-TS student visa can use foreign driver's licenses for the duration of their permit, even if it exceeds one year.

Note on BREXIT: If you are a UK citizen currently living in France, you can use your license until 1 January 2022.
Driving habits in France
Traffic drives on the right side, like in the U.S.
There are a lot of roundabouts (rond points)
Many highways are toll roads, and they accept cash or debit
Around 31% of cars in France are diesel, so know what kind of gas your vehicle uses before you fill up!
Speed limits
The speed limits for regular passenger vehicles are:
50 km/h (31 mph) on urban roads
90 km/h (56 mph) on non-urban roads
130 km/h (81 mph) on motorways (110 km/h (68 mph) in wet weather)
Penalties and fines for breaking road rules
A speeding ticket in France is at least €135, but you can reduce the amount if you pay right away. There are lots of cameras that will ticket you for going 5% over the speed limit. If the police stop you, they expect you to pay the fine on the spot.
Is it safe to live in France?
Most people in France consider it a safe place to live. By many measures France, rates in the top countries in the world for personal freedoms and safety.

There is a risk of petty crime (like pickpockets) in major cities and tourist hotspots. If you've traveled abroad, you'll be aware of these risks that are present in most countries. Pay particular attention to your belongings in Paris and crowded places like Metro stations or the Eiffel Tower or Montmartre.

Always lock your car and never leave anything of value in it. Be extra careful with publicly displaying any Apple products (iPhones or iPads) as these fetch good resale prices in France.

Natural disasters are infrequent in France. However, climate change has increased flooding in some vulnerable areas.

France has had some issues with extremist violence over the last decade. However, these attacks are infrequent, and the French security forces are well resourced and regarded.
Leisure and Nightlife
Sports and recreation
Football (soccer to U.S. readers) is massive in France, with a team in every town. France's professional football teams are split into two leagues, and each has 20 teams, so there's never a shortage of games to take in. If you're planning on living in France for any length of time, get behind your local team and become a fan.

Rugby Union is also popular in many regions, with one of the world's best competitions, the Top 14 (or LNR).

Outdoor enthusiasts are spoiled for choice. Community facilities for tennis, squash, swimming and more are common and cheap. And, there are endless opportunities for cycling, running, hiking. Joining a local club or group can be a great way to meet locals and practice your French.

Fans of tennis have the French Open, cycling with the Tour de France, or racing with the 24 Hours of Le Mans.
Arts and culture
Culture is a part of everyday life in France. The country has over 1,200 museums, large and small. Famous names like the Louvre, Quai d'Orsay, and the Grand Palais can keep you fascinated for days.

Cinemas in Paris and France are very popular with many local movies. However, you can find English movies playing "VO" (version originale) for a taste of home.

The fashion scene is also huge in France, especially Paris where you'll find the famous Paris Fashion week hosted.
Nightlife
If you're going out for dinner, drinks, or a visit to the opera, be prepared to get a little dressed up. The endless variety means you can take your pick, no matter what your idea of a great night out entails.
---
---
Employment
The French economy is one of the major powerhouses in Europe. Energy, finance, transport, tourism, and agriculture are all large employers. And, there is a growing startup and tech scene – there is now a dedicated Startup Visa.

It can be challenging to find employment in France as a foreigner. International companies and companies with international markets are often looking for English speakers. To be employed by a French company, you'll generally need to speak good French.

French business values networking and many jobs are found through personal connections. Meeting people at professional gatherings can be valuable, and the more people you talk to, the better. Tell your local friends that you're looking for employment and use your contacts to reach out.

Unemployment in France tends to be slightly above the European average and is currently 8%. Have your CV (resume) translated into French when job hunting, even if you're applying for an English-speaking job.
Average salary and work hours
In France, it's common for employers to pay salaries each month, and the minimum wage is €10.25/hr or €1,554.60/month. The government revises this amount each year, and it is typically one of the highest in Europe. France also has a legally mandated 35-hour working week, and if you work over this, you should get paid overtime.

Paid leave is an average of 30 days a year (in addition to 11 public holidays). Many French residents take the month of August off for vacation, and you'll often find the streets and restaurants less crowded during this time.

This healthy work/life balance is a significant draw for people who choose a life in France.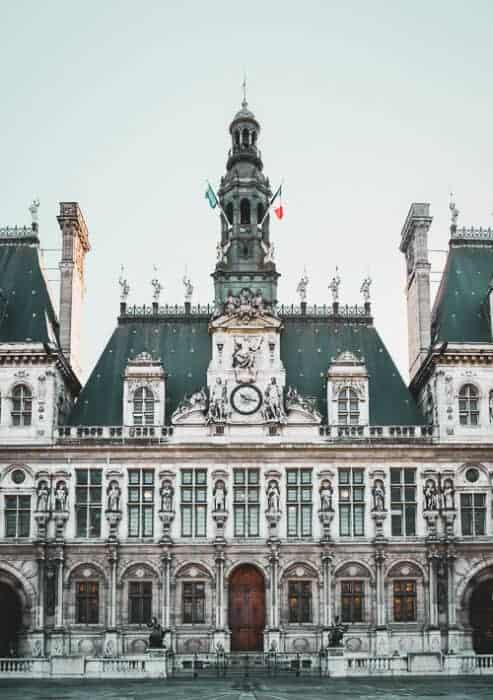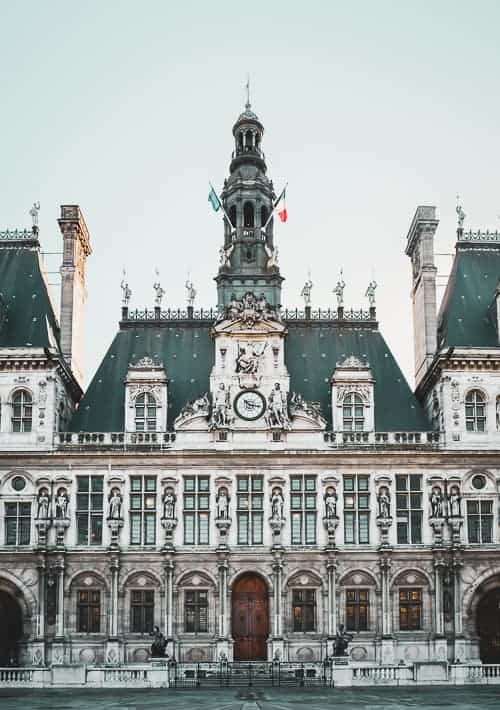 Income taxation
Personal income tax rates for residents:
Up to €10,084: 0%
€10,085–€25,710: 11%
€25,711–€73,516: 30%
€73,517–€158,222: 41%
€158,223+: 45%
Since 2019, most employees pay income tax monthly via the PAYE (pay-as-you-earn) system rather than figuring everything out at the end of the year.

Non-residents living in France have to pay 20% income tax on France-sourced income up to €27,519, and 30% for income above this.

You're generally considered a resident if:
Your primary income source is from France
You've lived in France for at least 183 days
Your primary residence is in France
The reason you're in France is for employment
Remote work
You can become a freelancer/entrepreneur or set up your own company with the French micro-enterprise regime. This framework covers one-person enterprises. A "micro-entrepreneur" can work in commercial, craft or artisanal, or liberal work, but has yearly earning limits:
Commercial: €170,000
Liberal business: €70,000
Craft/Artisanal: €70,000
Income taxation for freelancers

If you're the only employee of your company (known as a "micro-entrepreneur"), your income tax is based on cash receipts, not profits and losses. Each micro-entrepreneur receives an allowance that offsets this, based on the type of enterprise you run.
Is remote work possible living in France?
Although remote work (le télétravail) was not previously a big part of the work culture in France, it's starting to pick up. The COVID-19 pandemic has given many a different perspective. A 2020 survey found that 6.6% of people in France work from home, but the Covid-19 pandemic has sped that up. The government is currently working on new agreements to allow people to work from home after the pandemic restrictions.

Internet speed

France has excellent internet infrastructure and speeds with 4G internet covering around 90% of the country. Some popular providers are Orange, SFR, and Bouygues. However, double-check your Wi-Fi capabilities if you plan to live in a rural area.
Education
France has an excellent public education system; most French children start federally-sponsored nursery school at the age of three. If you are a permanent resident or EU/EEA/Swiss citizen, you can study in a French university almost fee-free. Non-citizens can also attend public universities but will have to pay a bit more.
Children's education
Local provided education

Public education is compulsory from ages 6 to 16, but many start as early as three with their first year of kindergarten (maternelle).

Public education goes through university, and tertiary education is remarkably cheap (€184 per year for undergraduates in 2019).

Note: this rate is for French citizens; non-citizens will pay more. Entry into these learning programs is based on exam performance. Public school up to college is free for citizens and residents.

International schools

If you want an international school, you'll find most of them in large cities.

Many of these schools will teach in English and follow UK or USA curriculums. Tuition can be expensive, but they can assist families with integration into French life by connecting with other international families.

Homeschooling

The French government is currently trying to ban homeschooling except in rare cases where the child cannot attend school. There is a considerable backlash against this. As of June 2021, it is still legal, but families could see changes in the future.
Higher education in France
France is home to about 80 public universities and many institutions for tertiary education and vocational skills. Many of these schools are free for French citizens, but even for international students fees are still relatively low. There are also private universities and colleges with varying fee structures.

On average, you'll pay €2770 per year for a Bachelor's degree and €3770 for the Master's programs. To study in France, you'll have to get a VLS-TS student visa which lets you study and work up to 20 hours per week.

To qualify for the visa you must:
Be at least 18.
Have chosen your field of study.
Be accepted into a program of study.
France also has a Post-study Work permit for graduates who complete studies in specific fields.

Scholarships

Scholarships are available for international students. The majority of opportunities you'll find are for EU/EEA students, but there are options for non-EU students.

Accommodation

The Campus France website can help you locate a room or flat when studying and living in France. You can also select dorm-like housing, which is cheaper, and furnished, and sharing with other students provides a built-in social life.

You may also elect to rent an apartment in the city or look for a room for rent with housemates. Start looking early, and be sure to ask your school for assistance in finding a place to live.
Best places to live in France
France has many diverse urban areas and slower-paced coastal and rural towns and villages to fit your preferred lifestyle. Look through our guide on Moving to France for more information on buying or renting a house in France.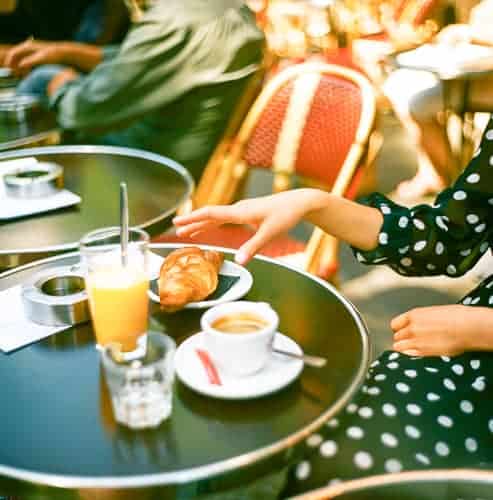 Best cities to live in France
Paris
The "City of Lights" is often named as the most beautiful in the world, and for good reasons. Many people choose Paris for its nightlife, culture, shops, and restaurants, and cosmopolitan community. Be prepared to pay for the experience, though—Paris is not cheap.
Montpellier
Montpellier, on the southern coast of France, sees warmer weather than many parts of the country. This option is popular with students, families, and art lovers alike. It's one of France's fastest-growing and is known for its eco-friendly ways and numerous bike lanes.
Dordogne
Dordogne is a popular destination for retirees because it's full of charming countryside villages with low property prices. There are also many outdoor recreation options available like canoeing, cycling, and hiking.

Food and wine lovers will also find Dordogne appealing with its many vineyards and farms.
Bordeaux
This region suits young professionals due to Bordeaux's thriving economy and business sectors. That said, it's also rich in culture, architecture, and wineries.

Residents enjoy mild weather and lower-than-average living costs.
Lyon
The whole of Lyon is a UNESCO World Heritage site, one of 49 in France. It is a superb location for those who want to immerse themselves in the history of the old town. It's also well known for its food and drink scene.

Lyon is the third-largest city in France but doesn't feel crowded. It's not the cheapest place to live though it is less expensive than Paris.
Retiring in France
Retiring in France is has been popular for many years. Retirees in France will love the slower pace, quality of life, opportunities to travel around the country, and of course, the food and wine! Plus, if you move to one of the cheaper cities, many retirees find it's affordable compared with other European destinations.

There's no specific retirement visa for France. Most retirees get a Type D Visa (Carte De Séjour À Solliciter Dans Les 2 Mois Suivant L'arrivée).

With this visa, you'll have to apply for a residence permit within two months of arriving. You'll also have to prove you have enough funds to support yourself, which you do by providing a pension or retirement account. These visas are renewable and can lead to permanent residency.

Know that you'll pay French income taxes on your pension or retirement fund payouts. While this may dissuade some from moving here, you get a lot from your taxes, like health insurance. Make sure you inform your home country that you will now pay income tax in France to avoid double taxation.
---
---
Next steps for your new life in France
Living in France offers so much to many people; you're sure to find a home you'll love. Our Moving to France guide is a great resource for planning your move. Expat life in France is rewarding, but there are a few hoops you'll need to jump through before you settle into the good life. We'll help you every step of the way.
Your very first step is to sort out all your visa requirements. If you'd like to make it easier, your can book a 30-minute consultation with our recommended French Immigration law firm. They will let you know which visa route is the best for you and the steps you need to take to get the visa.