Living in Mexico can be a fantastic choice for people from around the world. Indeed, more than one million Americans have already found their way to Mexico, and they do so for excellent reasons. The lower cost of living in Mexico means your money buys you much more than in the USA and other countries. Quality health care is generally cheaper and easily accessible. And, Expats living in Mexico love the weather, slower pace of life, friendly people, and being so close to the USA.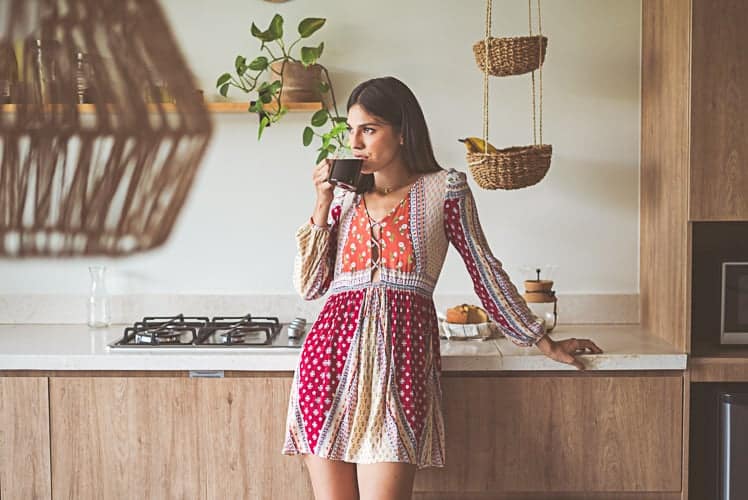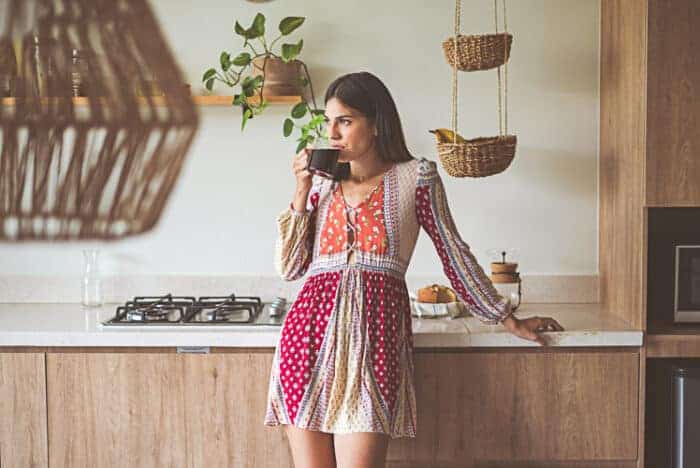 Disclosure: We only recommend products and services we would use ourselves and all opinions expressed here are our own. This post may contain affiliate links that at no additional cost to you, may earn us a small commission. Read the full privacy policy here.
Cost of living in Mexico
Compared with the U.S.A. or Canada, the average cost of living in Mexico can be nearly half as expensive. For the same cost, your quality of life can dramatically improve.
This fact makes Mexico a popular destination for Expats and retirees on fixed or lower incomes, or those looking to save money. We've created a detailed guide if you're looking to Retire in Mexico.
Like anywhere, your living costs will depend on your lifestyle choices. But, even a somewhat luxurious lifestyle (going out to eat regularly or hiring a maid and gardener) can be accessible to the average person.
A nice, furnished two-bedroom apartment could cost you around USD$700 in a popular Expat area. You'll also need to budget an additional USD$100 to USD$150 for utilities. However, if you live on the coast or in the country's hotter regions, you'll be spending more on air conditioning (A/C).
So how much money do you need to live in Mexico? The average couple finds they can live very comfortably on less than $2,000 a month with all expenses included. This low cost of living in Mexico is a massive draw for Expats and retirees looking for affordable options.
Mexico taxes for Expats
Like other countries, the taxes you'll pay depend on a few things. If you're working in Mexico, you'll have to pay income taxes. If you own a home in Mexico, you'll have to pay property taxes, but these tend not to be too high.
Mexico also levies a VAT (sales tax) on most goods. VAT is currently 16% in most of the country and 11% on the border. If you're going to remain a U.S. or Canadian citizen while living in Mexico, you'll still file a tax return in your home country. You will get credit for the taxes you've already paid in Mexico.
Most Expats working in Mexico will pay between 15% and 30% on income tax.
Health insurance for Expats living in Mexico
If you're working in Mexico as an Expat, you'll be automatically signed up for health insurance called Instituto Mexicano del Seguro Social (IMSS). Employer and employee contributions pay for this medical coverage. You cannot opt-out; however, you can buy private insurance to supplement. IMSS typically costs a couple around $700 a year. This is different from a new public option called Instituto de Salud para el Bienestar (INSABI). INSABI began in 2020 and is intended for unemployed residents who can't afford coverage.
If you're living in Mexico and a retiree, you can apply online for IMSS.
Many Expats and citizens choose to buy private insurance in addition to IMSS. This additional coverage allows access to private clinics and hospitals, reducing wait times and increasing quality of care.
With the public plan, you can only go to specific, nationally-run doctors and clinics.
We recommend purchasing international health insurance. As well as enjoying coverage in Mexico and when you travel abroad. Your experience with the private health system may be smoother.
To get quotes for international health insurance, click the button below. You then fill out the form and you will receive quotes and plan information from two or more of the following companies that best suit your needs.
---
---
Working in Mexico
Mexico's published unemployment rate is relatively low, though this number can be deceptive. The country doesn't provide public unemployment benefits, so it can be hard to get an accurate number.
That said, Expats can often find jobs in the finance, tourism, education, IT, or healthcare sectors. Mexico's work culture can be highly interpersonal, so networking and making one-on-one connections can be key to securing a job.
Check out our Mexican Work Permit and Visa guide if you want to work in Mexico.
While illegal, there can be under-the-table job opportunities for foreigners, especially in the hospitality field. Be wary; you are vulnerable in this position – the fact you are illegal can leave you with no recourse if you are treated badly. And, your visa can be at risk if the immigration authorities become aware of your actions.
Learn to Speak Spanish if you can. Even though many people can speak English, it can go a long way in finding a job.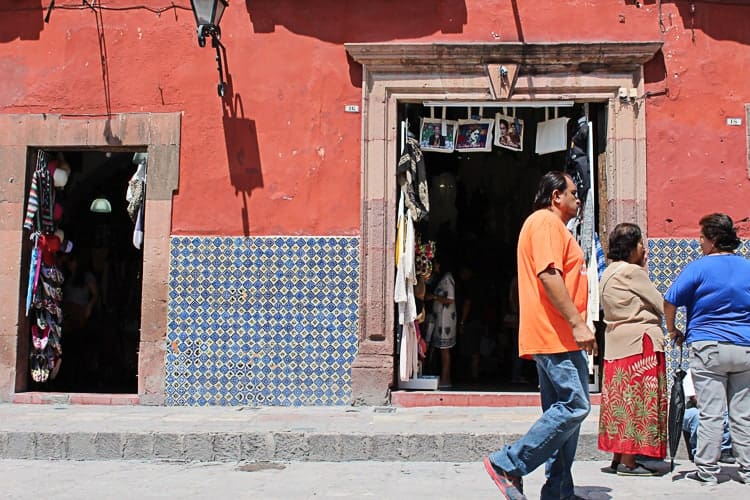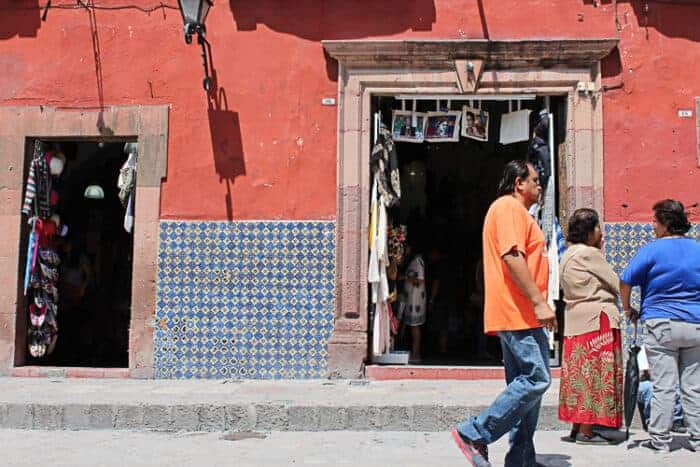 Education in Mexico
Whether you're relocating to Mexico to attend university or considering your kids' schooling, there are options for quality education.
What are schools like in Mexico?
Mexico provides mandatory, free public education for all children age 6 to 15, including Expat families. However, the country continues to struggle with lower test scores and high rates of high school drop-outs. Public schools in the north and central regions of the country tend to be better than in the southern regions. Because of this, many Expat families choose to send their children to private or international schools.
Other families may choose to home school for half the day and attend public school for the other half. This can help with socialization and language acquisition. There are many international schools in Mexico's larger city centers. These schools teach in languages including English, French, German, Chinese, and more.
Higher education options for Expats are almost always cheaper than in the states, and Mexico has top universities such as the Universidad Autónoma Metropolitana (UAM), the Instituto Tecnológico de Monterrey (ITESM), or Universidad Nacional Autónoma de México (UNAM).
Costs for universities will vary widely. Some public universities may only cost a few hundred dollars (USD) a year, while private universities will be in the thousands.
Mexico climate
Unsurprisingly, the weather in Mexican is an important factor for Expats from all over the globe. What might surprise many first-time visitors though, is the range of climates throughout the country.
Northern parts of the country are more temperate and will get cooler in the winter months. Southern areas are more tropical and will see higher temperatures and humidity throughout the year.
There are also mountainous or high desert areas like Lake Chapala, Mexico City, or San Miguel that see milder weather year-round. However, on the whole, Mexico sees more sunny, warm weather than its northern neighbors, the US and Canada.
---
---
Property for Expats Living in Mexico
Mexico gives options to live in a major city, on the shores of a quiet lake, or right on the beach. We've laid out the best places to live in Mexico and what you'll need to know to find a place to live. Some local knowledge goes a long way before you decide on a final location.
Renting property in Mexico
If you rent, know that some landlords require a guarantor (aval or fiador). This role is typically a property owner in Mexico or a company to vouch for you and provide insurance that you will pay rent.
When renting, make sure to inspect each property and know who you'll contact should emergencies arise. You should also review the utilities before signing a lease to ensure they've been kept up to date and don't have late payments outstanding.
You may find it easier to pay your rent in cash each month. Rent in Mexico is almost always cheaper than comparable property in the USA or Europe. An average apartment cost will vary depending on size, quality, and location. You can use this popular Mexican online property portal to research property prices.
Like most countries, there is a range of prices. Wealthy suburbs in the capital, Mexico City, and popular resorts like Cancun or Playa del Carmen will cost more than other areas. On balance, this portion of your cost of living or retirement budget can be significantly lower in Mexico than in the U.S. or Europe.
Buying property in Mexico
If you are buying, it is essential to research the restrictions for Expats, especially for coastal properties. In the past, many Expats had to purchase property in cash as mortgages can be challenging to secure for foreigners. And while it can still be a complicated process, mortgages for Expats are becoming more common as the economy responds to demand.
When you buy a house in Mexico, you'll work with a notary (who's also an attorney) who manages all the paperwork and taxes. Choose carefully: there are plenty of options! If you can't read Spanish, you'll need someone to question any contentious issues and interpret the law. The notary is paid 1.5% of the sales price through closing costs.
On average, property in Mexico is less expensive than in the United States, Europe, or Canada.
Restricted properties
Mexico has the Zona Restringida, which is an area 50 km from the coast, or 100 km from an international border. While it's not impossible to buy property here, you do need to buy it as part of a trust called a fideicomiso. You'll need quality legal advice to avoid any issues.
Beach properties
Highly sought-after beachfront property, called ejido land, can also be difficult to buy as a foreigner. This land is held communally and to own a portion of it takes 100% approval of the community.
You'll likely need to hire a legal firm to help with this process which can be costly and time-consuming. However, it's not impossible and the beaches can be some of the best places to live in Mexico.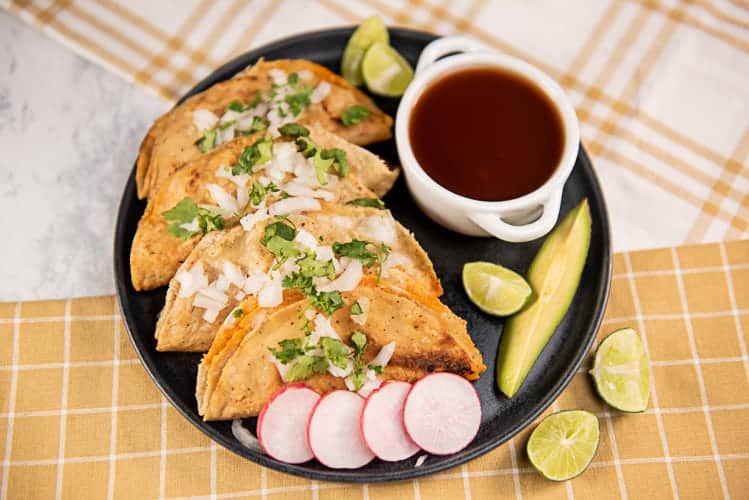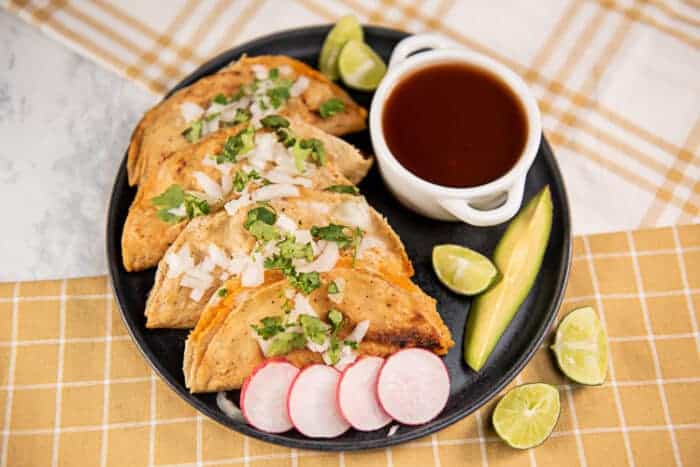 Best places to live in Mexico
One of the best things about living in Mexico is the variety of cities and towns to choose from. If you have the time, we recommend visiting the country first to get a sense of where you'd like to live. Below we've outlined some of the best places for Expats and the best places for Americans living in Mexico.
Lake Chapala
Lake Chapala is the area of Mexico with the highest concentration of Expats, particularly Americans. It's the largest population of U.S. retirees in the world outside the states. There are several little towns all around the lake, with Ajijic being the most popular. The lake stretches nearly 50 miles long and is Mexico's largest lake. Residents love the pleasant climate and the multiple opportunities for English language entertainment.
Mexico City
The largest city in the country is a vibrant, cosmopolitan mecca that's even larger than New York City. Mexico City is full of history, museums, nightlife, top-rated universities, hospitals, and incredible food. It's more expensive than other parts of the country, but you'd expect that from a city with so much to offer.
It's also known for being incredibly LGBTQ+ friendly.
Puerto Vallarta
Puerto Vallarta is best known as a tourist destination, but it also hosts a significant Expat population. The city has a walkable, relaxed vibe with tons of restaurants, shops, and cultural activities. The nearby Sierra Madre mountains make Puerto Vallarta a top choice for people who love an outdoor adventure. Plus, they have world-class hospitals and an international airport for easy travel.
Mérida
Mérida is a Spanish colonial city with tree-lined streets, a thriving business and university scene, and almost a million people. This cosmopolitan city is on the Yucatán Peninsula and has an international airport. Though the city itself is inland, it's only a 40-minute drive to the beaches. Mérida is also one of the safest cities in Mexico.
San Miguel de Allende
Founded in the 1500s under Spanish colonial rule, San Miguel is a UNESCO World Heritage Site. Because of this, its historic architecture commands your attention from anywhere in the city. San Miguel features great food, tons of live music, and a small-town vibe but with all modern conveniences. You'll find lots of handmade artisan goods, old churches, and it's great for someone who wants to be steeped in culture. It's estimated around 10 to 15% of the population are foreigners. San Miguel is in the high desert and consistently has pleasant, spring-like weather.
Is Living in Mexico safe for Expats?
Mexico sometimes earns a bad reputation for being an unsafe country. While certain parts of the country are dangerous (typically around the borders), many Expats live happily in safety here. Mexico is enormous, and just because there's a high crime in one part of the country doesn't mean you'll find it everywhere.
Of course, you should take standard precautions for petty crime like you would anywhere. Watch your belongings, don't walk alone at night, and don't drive along unlit desert roads at night. You can increase your safety by using toll roads which are usually in better condition.
In any country, there are areas that you know to steer clear of, and Mexico is no different. You should always speak to locals and fellow Expats to understand how to stay safe.
Excellent medical service also is an important safety consideration. If you have a health issue, you can be confident that you'll be well cared for.
A somewhat different look on safety has to do with the water. You can cook and clean with it, but you can get sick if you drink it. You'll need to purchase bottled or filtered water.
Safest cities in Mexico
Mérida
Mérida frequently earns the top spot for "safest city in Mexico," and it's often touted as one of the cleanest cities as well. This city is a nice mix of laid-back yet lively. Its location right in the middle of the country means it's far away from any border crime.
Mexico City
Somewhat surprisingly, we also include Mexico City on this list. Many people believe Mexico City to be unsafe. There are indeed certain parts of the city that are less safe (just like New York or Los Angeles). However, for many Expats, living in Mexico City is safe. This is especially true in neighborhoods like Roma, Las Lomas, and Polanco, some of the best places to live in Mexico.
Puerto Vallarta
Because this trendy tourist destination brings in a lot of money for the Mexican government, they're committed to supporting Puerto Vallarta. Mexico has poured a lot of money and effort into this city, making it a friendly and beautiful city for tourists and residents alike.
San Miguel
San Miguel is not only filled with charming, historic streets; it's also one of the safest Mexican cities to live in. It's also one of the fastest-growing cities in Latin America. Nearby Querétaro, with more than a million people, is also a very safe and lovely city.
How to make living in Mexico a reality?
Living in Mexico offers so much; being so Expat friendly makes it an excellent choice for many. It is affordable, and it is a fun and vibrant country with a rich and varied culture. Life in Mexico has its quirks and frustrations, but the weather, food, music, and kind, welcoming people more than make up for those.
But how to get started?
Check out our detailed Moving to Mexico guide where we cover everything you need to consider to get started today.
If you would like help with your visa, speak to one of our recommended immigration lawyers. We did the research for you to find firms that are qualified and have a great reputation for service and price. You can see our list here ->> recommended Mexican Immigration companies