How to immigrate to Germany
There are many visa options for immigrating to Germany, and you'll want to acquaint yourself with all of them. Each comes with its own provisions and requirements, and it's not always easy to figure out which Germany Visa is best for you. We'll look at all your options and walk through requirements, fees, and the application process.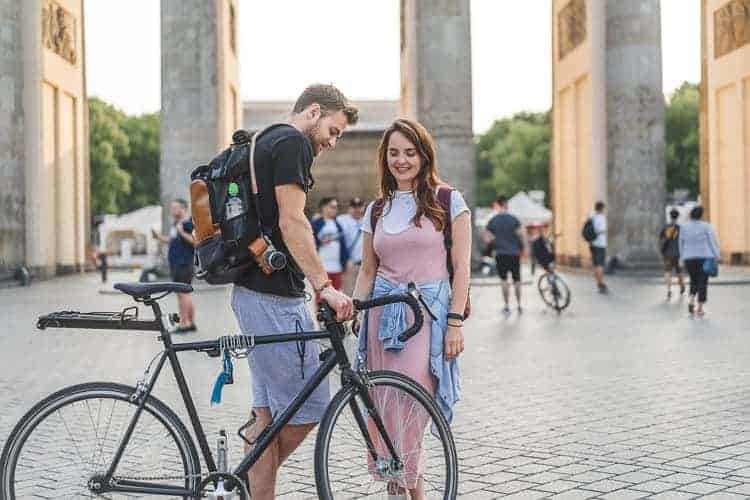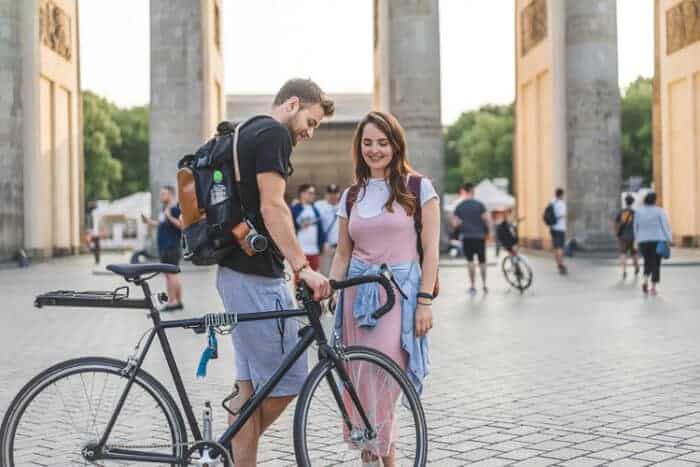 German immigration terms
Germany Visa
In German immigration law, a visa can be several things.
Entry permission (like the short-stay SCHENGEN Visa).
Permission to temporarily live in Germany.
Permission to work in Germany temporarily.
Each visa has specific permissions, and we'll detail each below.
Germany Residence Permit
A residence permit entitles people from abroad to enter and reside in Germany. Your residence permit may be a visa, a residence permit, an EU Blue Card, a settlement permit, or a permanent EU residence permit.
Yup – in Germany, your visa can be your residence permit.
Germany Settlement Permit
A settlement permit is your German permanent residence (PR). It also gives you the right to work.
European Union (EU) and European Economic Area (EEA) citizens moving to Germany
As an EU or EEA national, you can live and work in Germany. The EEA includes Iceland, Liechtenstein, and Norway. Citizens of Switzerland have the same rights.
You do not need a Germany visa or work permit.
If you plan to stay longer than three months, you'll need to register as a resident. EU and EEA citizens need to register at the nearest Residents' Registration Office (Einwohnermeldeamt). Swiss citizens need to get a residence permit from the Aliens Authority in Germany (Ausländerbehörde).
Please note: UK citizens no longer have EU rights as a result of BREXIT. If you are a UK passport holder, you'll need a valid visa, work permit, or residence permit for your stay in Germany.
Please see our Moving to Germany guide for more details on the process.
Germany Visas: Short-stay vs. Long-stay
For non-EU, EEA, or Swiss citizens, there are two immigration permissions: short-stay and long-stay.
Short-stays are for visits of 90 days or less. These short-stays are covered by the SCHENGEN Agreement and may require a SCHENGEN visa.
Long-stay permission is needed if you want to stay longer than 90 days. For these visits, you'll need to obtain a Residence Permit (called a Residence Visa or Long-Stay Visa).
Short-Stays
For visits to Germany lasting less than 90 days, the first thing you need to determine is whether you need a SCHENGEN Visa.
No visa required
More than 60 countries can visit the SCHENGEN Area without a visa. There is a restriction of 90 days on any visit. These nationals can visit Germany (as a tourist or for business) for 90 days without a visa through the agreement. The list includes Australia, Canada, Israel, Japan, the Republic of Korea, New Zealand, and the USA.
Please check Appendix 1 for a complete list of countries that can visit Germany without a SCHENGEN visa.
SCHENGEN Visa required
All other countries require a visa for both short-stay and long-stay visits to Germany. You must have the visa prior to your arrival in Germany, so you'll need to apply in the nearest consulate or embassy. The visa application form is available online from the Federal Foreign Office or your nearest consulate or embassy.
You can check a full list of countries in Appendix 2 below.
The short-stay visa has a 90-day limit in a 6-month period. You cannot work, except for the activities detailed below. It is issued as part of European Parliament Regulation (EU) Nº 2016/399, from March 2016.
The visa also lets you travel to any of the other 26 SCHENGEN member states.
You can get a German SCHENGEN visa for several reasons.
Travel and tourism.
Visiting family or friends.
Professional, political, scientific, sporting, or religious activities.
Study.
Medical treatment.
Airport transit.
Your visa requirement and application document will depend on your reason for travel to Germany.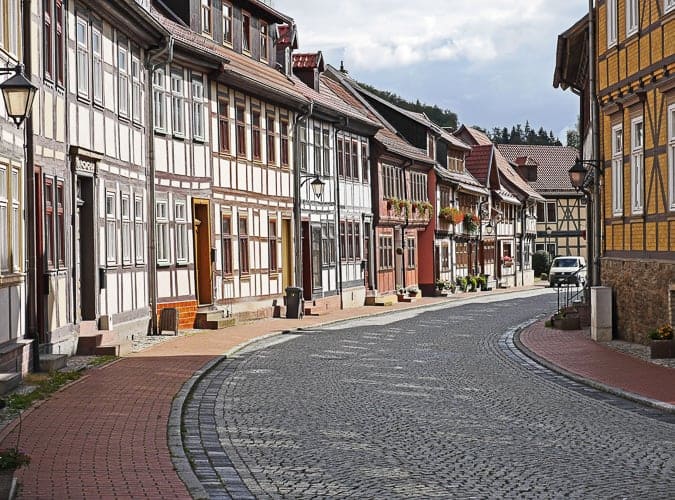 Long-Stays: Germany visa and residency options
Non-EU, EEA, or Swiss citizens who want to stay more than 90 days will need a Germany visa. There are many options that cater to everyone from students to retirees and everything in between. Most are versions of the National Visa (also known as Type D or Category D Visa). For everyone, there are two steps:
Submit your long-stay Type D visa application. This gives you the right to stay in Germany as a potential resident.
Apply for your residence permit within three months of arriving in Germany.
Where and when you submit your visa application will depend on your nationality and whether you qualify for visa-free short-stays.
Countries that qualify for visa-free short-stays
If you qualify, you can apply either in your home country (at your nearest consulate or embassy) or when you arrive in Germany.
You qualify if you come from one of the countries in Appendix 1.
Countries that do not qualify for visa-free short-stays
If you do not qualify, you must apply for your visa at your nearest consulate or embassy before entering Germany.
All these countries are listed in Appendix 2.
Options that allow you to work in Germany
EU Blue Card
The EU Blue card is a residency and work permit for the entire EU. To qualify, you need to meet qualification and experience levels in your profession. You must also have a job offer or contract from an EU employer.
As an EU Blue Card holder, you can qualify for accelerated settlement (PR) in as little as twenty-one months.
Freelancer Visa (Freiberufler)
Most German freelancer visas are issued for three months but can be extended up to three years if you show your business has been successful. Freelancers are considered a "liberal profession," and you may be required to obtain a license to practice your trade in some cases.
To qualify for a freelancer visa, you must:
Prove residency in Germany.
Have current health insurance.
Have clients in Germany.
Make enough money to support yourself. Although there's no exact revenue specified that you'll need to prove, the estimated amount is a minimum of €800 per month.
If you're over 45, you need to show a monthly pension plan of €1,188.92. If you're over the age of 67, you'll need to guarantee an asset amount of €175,068.
Self-employed Visa (Gewerbetreibende)
The freelancer visa and the self-employed visa are similar, but there are slight differences. If you wish to set up a manual trade or retail business, you can get a self-employed visa if:
You can show your business will generate money and contribute to the local community
Prove you have adequate business experience
Show your business idea is sustainable
Germany is an excellent choice for start-ups, and a self-employed visa is a good way to consider starting a new business. Germany's highly educated workforce, high GDP, and access to venture capital make it an ideal choice for entrepreneurs.
The visa is issued for three years, after which you can apply for a settlement permit. You'll need to show that your business is delivering the promised benefits.
German Investment Visa (Golden Visa)
Germany doesn't have a direct residency or citizenship by investment program. However, Section 21 of the Residence act (that also covers the self-employed visa above) opens up an option.
The program stipulates that you must invest in a business that meets an economic interest or regional demand.
A regulation change in 2012 means that there are no longer strict investment amount and job creation limits. Previously, the investment minimum was €250,000. And, five full time jobs had to be created.
While these minimums no longer apply, they are an excellent starting point for an easily approved application.
The investment visa applicaoitnj will be assesed on some key metrics:
Does the business idea promise and economic benefit to the region?
Will the business activity have a positive impact ont he local economy?
Do you have sufficient funding and expertise to setup the business?
Do you need to live in Germany to run the business?
The visa is valid for three years, and can be renewed when it expires. You family can be included on the visa, and they can live, work and study in Germany.
At the end of the visa, you can apply for a Settlement Permit (German PR), and after eight years, German Citizenship.
German residency by investment – Property
These are programs to encourage the development of property in regional areas. You'll still apply as an entrepreneur, but the business activity will be property development.
There are two parts to the investment:
A minimum €250,000 investment in a government-approved off-plan construction project. This investment will generate a return for the investor.
A €100,000 payment in an economic investment fund over five years.
With this, the investor gets a three-year residence permit which has low residency requirements. This means you can apply for a settlement visa and then citizenship by naturalization.
German Working Holiday Visa
The German Working Holiday Visa is also known as the Youth Mobility Visa in Canada. It is intended for young people who wish to travel and work abroad but may not have a job lined up.
Young people from Argentina, Australia, Brazil, Canada, Chile, Hong Kong, Israel, Japan, South Korea, New Zealand, Taiwan, and Uruguay can apply. The working holiday is for a 12-month stay. To qualify, you must:
Be between the ages of 18 and 30 (35 for Canada).
Have travel insurance.
Show you have enough money to support yourself for the first couple of months, around €1,200 to €4,000.
This visa costs between €56 and €100, depending on where you apply.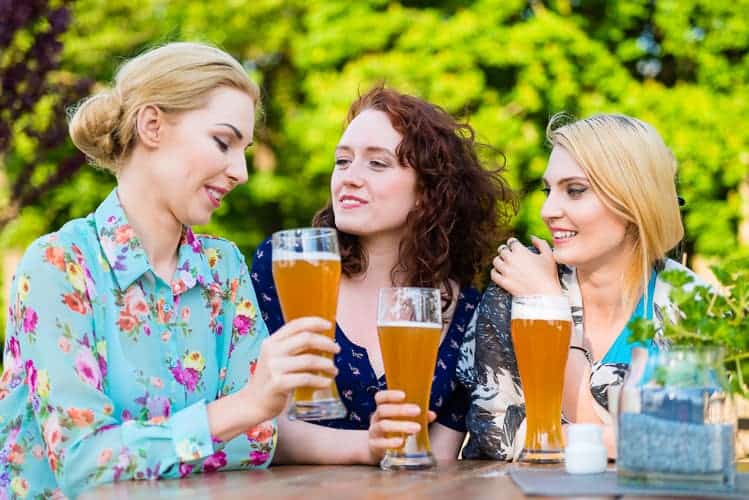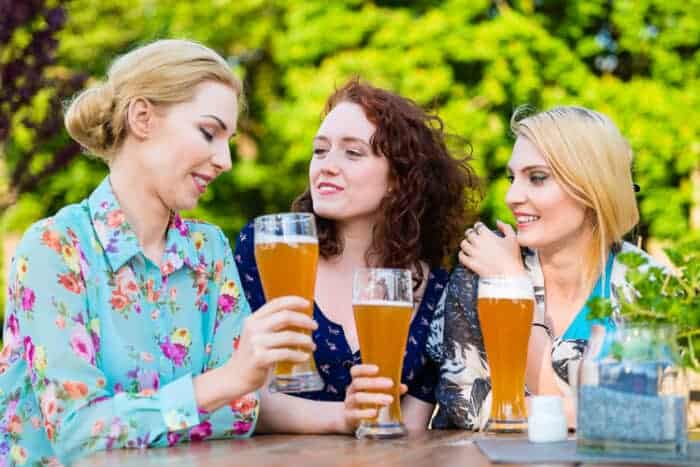 German Study visa
Because fees are low (or free) to attend university in Germany, it is a popular destination for international students. To obtain a study visa, you'll have to:
Show you've been accepted into a program
Prove you can cover your expenses
Submit your secondary school diploma
Read more about studying in Germany in our detailed guide.
Family reunification visas
If you are a non-EU Expat living and working in Germany with a valid residence permit, your family can join you. Spouses and dependents who wish to live in Germany will have to apply for family reunification with the local embassy. Please note that the status of your spouse needs to be legally recognized in Germany to qualify.
Each relative will require a visa to enter the country, and if they wish to stay they will need a residence permit. Family reunification is open to spouses, registered partners, and joint children. Also worth noting is that the spouse who is permanently moving to Germany must demonstrate a basic understanding of the German language.
If your child was born in Germany after 1 January 2000, they could become a German citizen. They have this right even if neither parent is a German national. The only requirement is that one parent must have lived in Germany for at least eight years and have permanent residency. Between the ages of 18 and 23, the child will have to decide whether to keep their German citizenship. If one parent is a German citizen and the other a U.S. citizen, the child will have dual citizenship.
See our full guide to German citizenship for more information on nationality by descent.
How to apply for a Germany Visa
Fill out an application online with your personal information.
Set up an appointment with the appropriate German immigration office.
Make sure you have all the required documents. Each residence visa will have slightly different requirements, but most will require:
Two copies of your application form.
A current passport with two copies of the data page.
Two recent biometric passport photos.
Proof of address.
Verified employment or admittance to a program of study.
Any other supporting documents.
Proof of health insurance coverage.
Processing fee.
4. Show up to your appointment on time. There the German immigration staff will collect your paperwork and fees, take a 10-digit digital fingerprint scan.
5. It takes an average of two to three weeks to process your request.
Permanent Residency (PR) – Germany Settlement Permit
The German permanent residency certificate is called a Settlement Permit. You can live with your family members in German with no restrictions. You can also work or study as you please. This immigration status is covered by Section 18c AufenthG (German Residence Act).
Your pathway to a Settlement Permit depends on how you came to live in Germany. Most applicants must speak German to the B1 level of the CEFR framework or have passed a German Cultural test. And, you'll need to show that you have adequate accommodation.
Skilled Professional Visa holders
Lived in Germany for more than four years.
Can cover your living costs.
Paid at least 48 months of contributions to the state pension insurance fund.
Employed in a job appropriate to your qualifications.
Highly qualified professionals
Foreign highly qualified professionals can sometimes qualify for a settlement permit immediately on entry to Germany.
You'll need to be a qualified foreign specialist in specific fields. Examples are scientists with specialist technical knowledge and some high-level teachers. This immigration permission is aimed at foreign specialists and highly qualified employees, whose employment is necessary from an economic perspective. In general, the work should be time-critical and not possible to be done abroad.
You'll be asked to show:
Proof of academic training.
That you can integrate into German culture.
You can cover your living costs.
The formal language requirement is waived in these cases.
Blue Card Holders
Been employed for at least 33 months and made statutory pension contributions.
Student and Study Visas (University and vocational training)
Successfully complete your studies in Germany.
Have held a residence permit for two years.
Hold employment as a qualified professional.
Made 24 months of payments into the statutory pension fund.
Can cover your living costs.
Self-employed and investor visa holders
Hold a qualifying residence permit for three years.
Be successfully self-employed.
Show proof that you and your family are financially self-sufficient.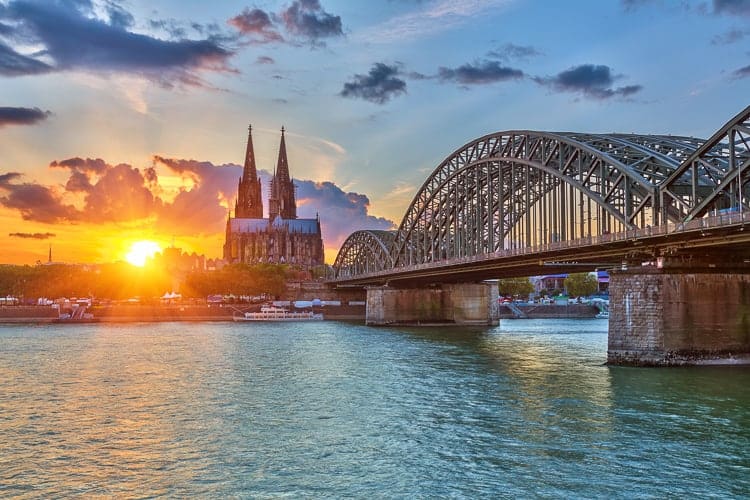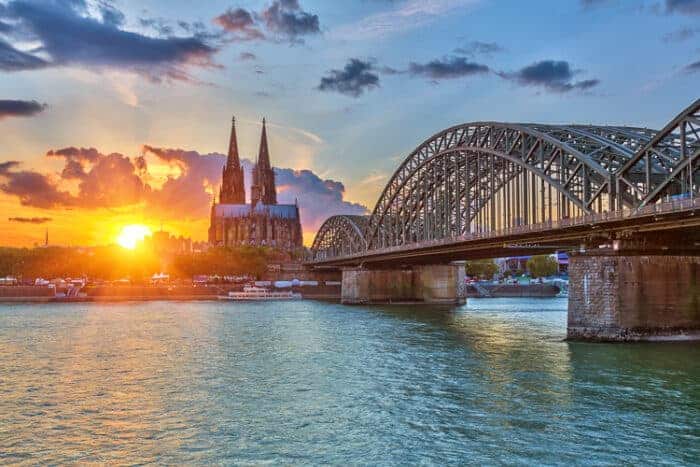 Naturalization
The next step after a settlement permit is full naturalization which means you become a German citizen. There are several requirements for someone who wishes to obtain naturalization, but the main criteria are:
You've lived in Germany for at least eight years.
You're able to support yourself and your family financially.
You have sufficient command of the German language (at least level B1).
You can pass a civics test on the legal and social customs of Germany.
In many cases, you'll have to denounce your previous nationality.
See our full guide to German citizenship for more information. The naturalization process can take several months and requires a fee of €255 for individuals and €51 for each child.
Germany immigration statistics
Second only the United States, Germany is the most popular destination for immigrants, with roughly 17% of its population as first-generation immigrants. The largest representation is from Turkey, making up around 13% of Germany's immigrants, followed by Poland, Syria, and Romania.
As of 2020, there were 117,450 U.S. immigrants living in Germany. This high level of immigration coupled with a low unemployment rate makes Germany a popular destination for Expats.
Are you ready to start your German immigration journey?
You can have a new life in Germany. People from around the globe successfully make their new home here each year. The strong economy, excellent social services, and stable political culture all appeal to many.
If you want more information, we've written a comprehensive guide on how to move to Germany. It'll give you all the information you need to get started today.
Appendix 1 – countries that can visit visa-free for 90 days or less.
Albania
Andorra
Antigua and Barbuda
Argentina
Australia
Bahamas
Barbados
Bosnia and Herzegovina
Brazil
Brunei
Canada
Chile
Colombia
South Korea
Costa Rica
Dominica
El Salvador
United Arab Emirates
United States of America
Georgia
Granada
Guatemala
Honduras
Hong Kong
Marshall Islands
Solomon Islands
Israel
Japan
Kiribati
Macau
Macedonia
Malaysia
Mauritius
Mexico
Micronesia
Moldova
Montenegro
New Zealand
Nicaragua
Palau
Panama
Paraguay
Peru
Saint Kitts and Nevis
St Lucia
St Vincent
Samoa
Serbia
Seychelles
Singapore
Taiwan
Timor Leste
Tonga
Trinidad and Tobago
Tuvalu
Ukraine
Uruguay
Vanuatu
Venezuela
Appendix 2 – countries that require a visa for both short-stay and long stay visits to Germany.
Afghanistan
Algeria
Angola
Armenia
Azerbaijan
Bahrain
Bangladesh
Belarus
Belize
Benin
Bhutan
Bolivia
Botswana
Burkina Faso
Burma/Myanmar
Burundi
Cambodia
Cameroon
Cape Verde
Central African Republic
Chad
China
Comoros
Congo
Côte d'Ivoire
Cuba
Dem. Rep. Of Congo
Djibouti
Dominican Republic
Ecuador
Egypt
Equatorial Guinea
Eritrea
Ethiopia
Fiji
North Korea
Gabon
Gambia
Ghana
Guinea
Guinea-Bissau
Guyana
Haiti
India
Indonesia
Iran
Iraq
Jamaica
Jordan
Kazakhstan
Kenya
Kosovo
Kuwait
Kyrgyzstan
Laos
Lebanon
Lesotho
Liberia
Libya
Madagascar
Malawi
Maldives
Mali
Mauritania
Mongolia
Morocco
Mozambique
Namibia
Nepal
Niger
Nigeria
Oman
Pakistan
Papua New Guinea
Palestinian Authority
Philippines
Qatar
Russia
Rwanda
São Tomé and Príncipe
Saudi Arabia
Senegal
Sierra Leone
Somalia
South Africa
South Sudan
Sri Lanka
Sudan
Suriname
Swaziland
Syria
Tajikistan
Tanzania
Thailand
Timor-Leste
Togo
Tonga
Tunisia
Turkey
Turkmenistan
Uganda
Uzbekistan
Vietnam
Yemen
Zambia
Zimbabwe