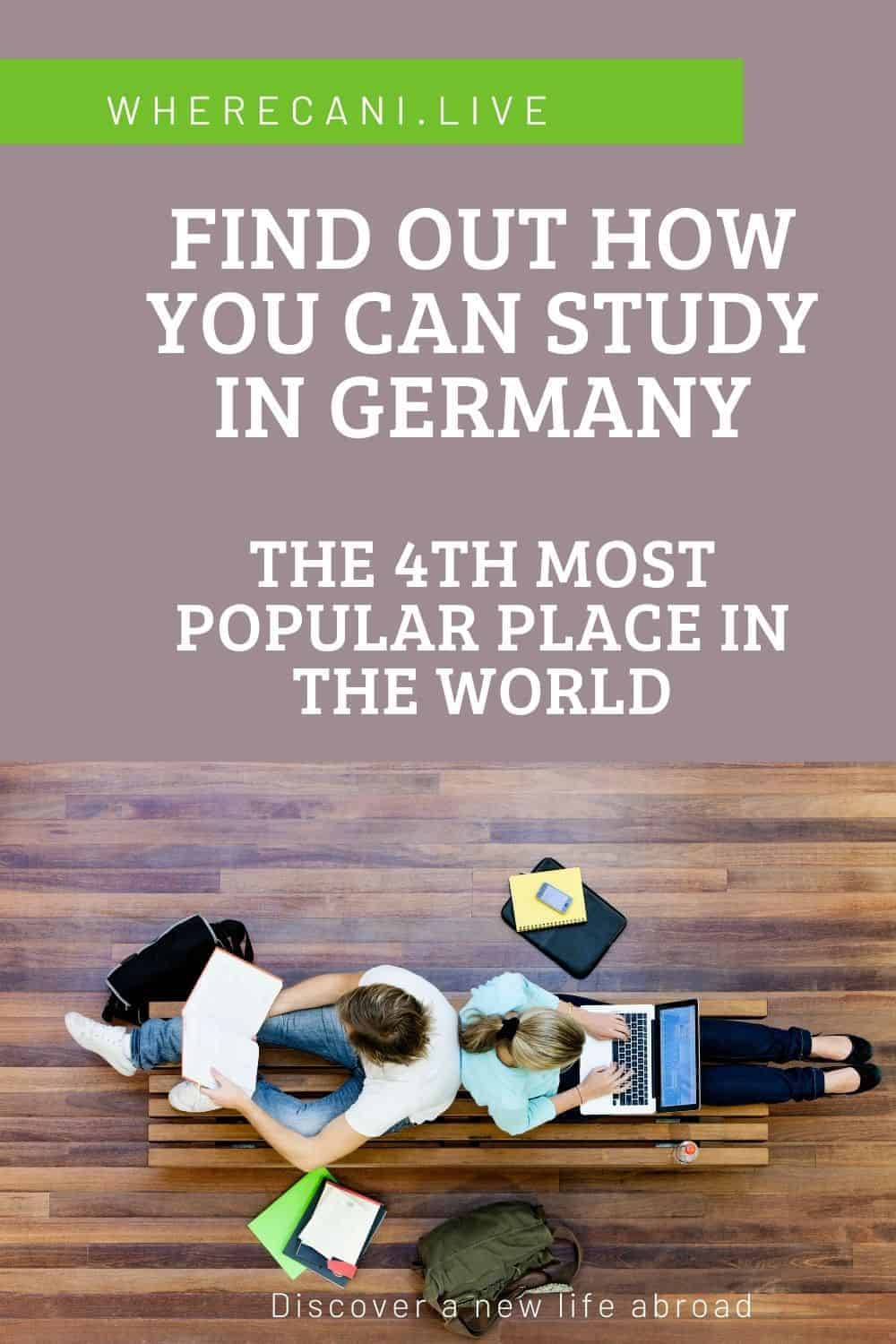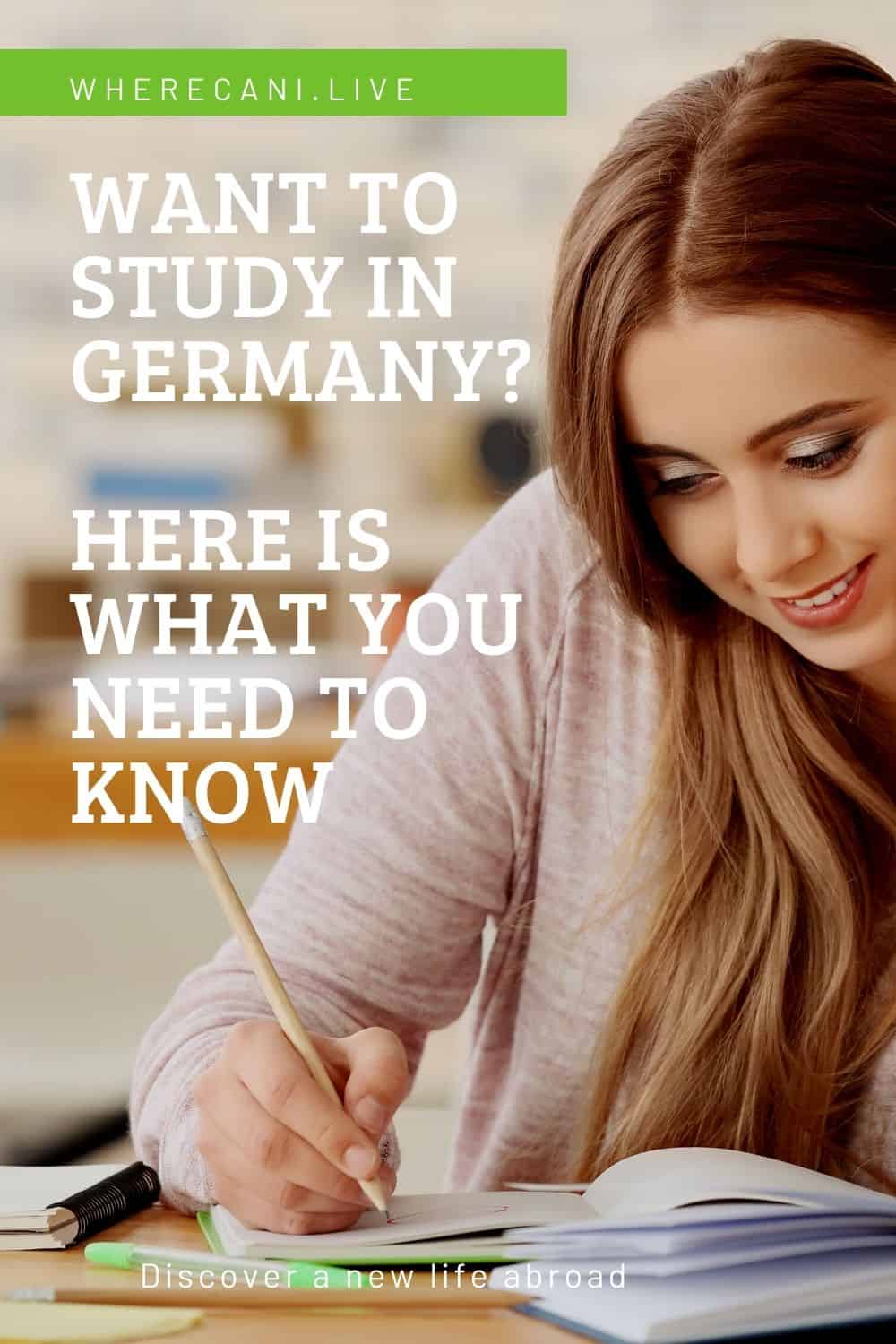 Germany is one of the most sophisticated and advanced countries in the world. It is a state with incredible history and friendly and welcoming people. Germany offers a high standard of living, and the government is welcoming people to study and work. They provide an excellent German student visa, and post-study work visa.
With one of the lowest unemployment rates in Europe (and the world), there isn't much you won't enjoy about living in Germany. The world's fourth-largest economy has some of nature's finest mountains, rivers, forests, and charming coastlines.
Do you want to work and study in Germany? Here's all you need to know.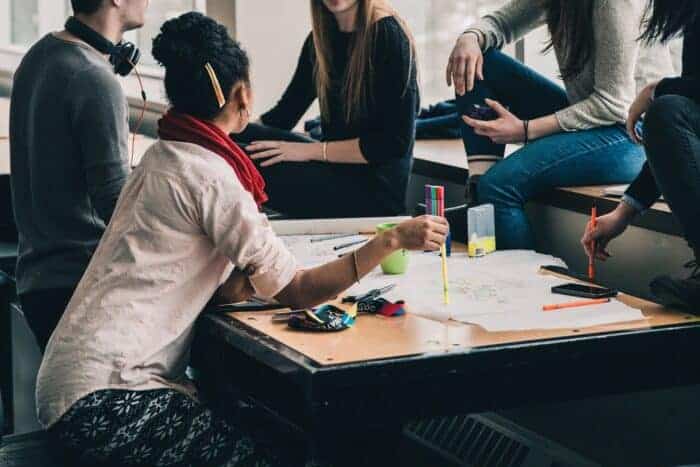 Why Work And Study In Germany?
Germany plays host to some of the world's finest universities and academic establishments, including numerous well-known research centers complete with top-notch facilities.
The unemployment rate is also impressively low, suggesting that you might find it easier to get a job there than in your own country.
Are you still curious about what Germany has to offer and why you should study or work there? Here's a list to help you out.
Germany is the fourth most popular study destination (for international students) in the world.
Over 13% of students in German universities are foreigners, so integrating with the student population is easier than in other countries.
German degrees are well-respected around the world, regardless of what degree you hold. Their universities offer top-notch study and research facilities. And, the quality of a German education will help you learn more effectively and increase your chances of landing your dream job.
Germany is a safe country with a low crime rate, making it one of the best places to live.
It is a beautiful country, with incredible natural beauty and landscapes for you to enjoy. There are endless fantastic places to relax after work or on the weekends.
The German corporate world has a strong demand for all kinds of professions. The large economy means you can specialize in a field that isn't as popular in other parts of the world. If your interests are in one of these fields, you may want to consider studying and working in Germany.
Germany is one of the safest countries in the world. And, their response to the Covid-19 pandemic has been one of the most effective in the world. This makes it the perfect place to study or work right now.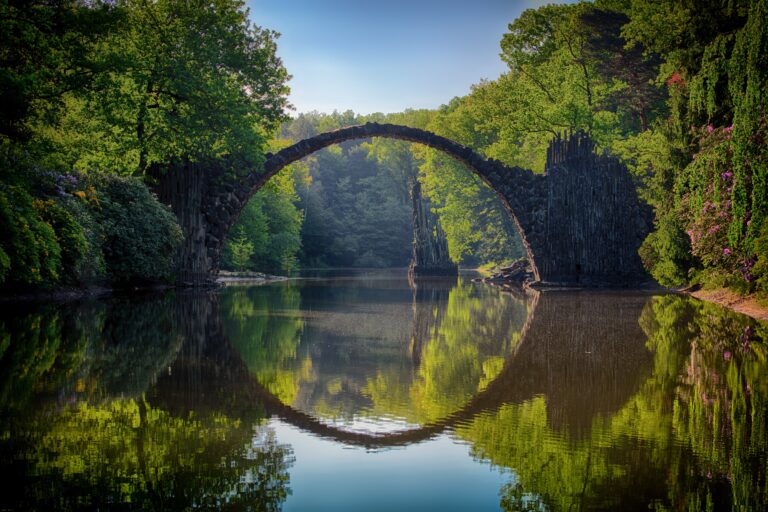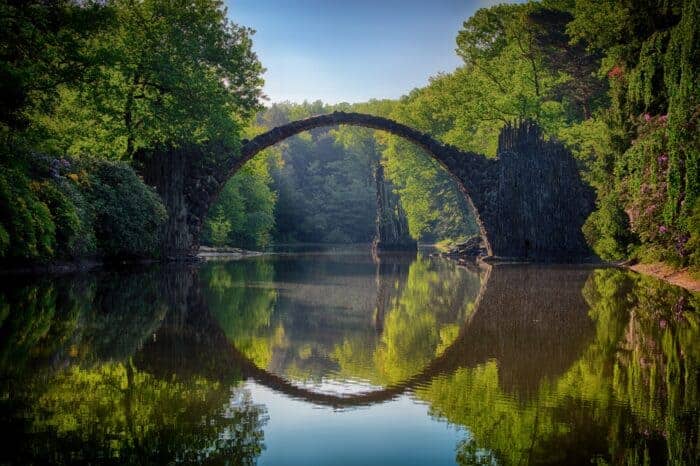 What You Need To Study In Germany
How to Find a Study Program
Before enrolling in university, you should know what you want to pursue a career in. Germany is best known for its medical, engineering, business, and social science degrees.
Once you have decided on the program you'd like to study, look for German universities offering the degree you want. You can also contact your school counselor or try emailing the international students' office at a German university for more guidance.
How To Apply
You can find application forms for most German universities on their websites. If you have any personal queries, try addressing them (by email) to the university's international student's office, known as the Akademischen Auslandsamt.
Most universities will expect you to provide evidence of your current studies and student transcript. They will also need other important details and documents when filling out the online application.
How Much Does It Cost?
Undergraduate tuition at a German public university is free for everyone. You'll need to save for additional costs like semester enrollment (around €100-€350), books, and living expenses.
Public German universities receive many international students for this reason. However, you'll need to be fluent in German if you're going to a public university.
Many private German universities offer courses in English (and other languages). The catch is that you'll need to pay for these courses. The cost varies greatly, depending on the institution and course of study.
Do I Need To Know German?
Anyone who plans on living within Germany for an extended period should aim to become fluent in the language. Students attending public universities, in particular, should know the language. Learning some German will help you interact with the students and staff on a more intimate level. Even if your university offers classes in English, much of the social conversations may be in German. Experiencing a new culture is a brilliant part of studying abroad; learning German will make your adventure much richer.
Here are some tips to get you started:
Use a language app (like Duolingo) to help you build a foundation in German.
Make time each day for studying the language. Studies show that regular learning is effective.
Watch German films and try listening to German music to help you revise.
Connect with other German-learners or fluent speakers to practice speaking.
You could also try taking some language classes in your home country before leaving for Germany. Learning from an in-person teacher can help you kick start your journey into mastering the language.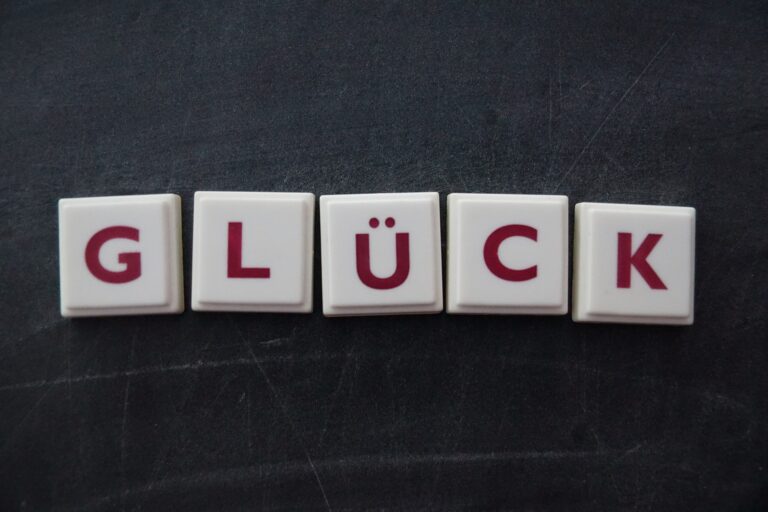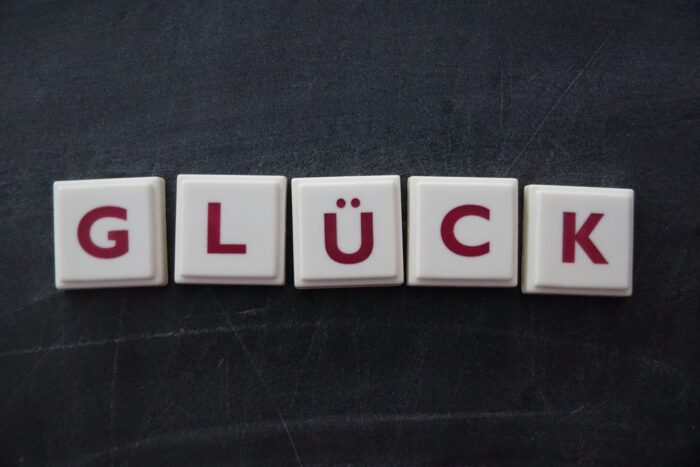 How To Get A Germany Student Visa
European Union, European Economic Area, and Switzerland citizens can live, work, and study in Germany.
For citizens of other countries, you'll need an immigration solution. There are different types of German visas and residency permits available.
Air transit visa
Tourist visa
Business visa
Official visit visa
Visa for visiting friends or family in Germany
Medical visit visa
Visa for cultural, sports, and film crews
Student visa
If you're planning on studying in Germany, you'll need to apply for a Germany Student Visa.
Once you get accepted into a German university, you can apply for a Germany student visa. To apply for a student visa, you'll need to show your acceptance letter from your new university as proof of admission. In addition, they'll need to see standard documents like a passport and academic transcript.
Post-Study Work Visa
Germany has programs for successful students. After you finish your studies, there is a range of post-study work visas. These programs allow you to find a job in Germany.
Do I Need Health Insurance?
Yes, the law in Germany requires everyone to have health coverage, including international students and workers. If you are under 30, you can sign up for public health insurance. However, all those above age 30 need to apply for an Expat health insurance plan.
Plan Your Budget
As a student or someone who's decided to work in a foreign country, you should have a budget plan set out for your stay.
Try jotting down the cost of all your basic needs (apart from tuition) and calculate the minimum you're going to need. This will be your basic cost of living. Everything from meals to accommodation to transport should be included.
Don't forget to factor in the cost of study materials like textbooks, stationery, and online learning tools, if needed.
Next, come less important things like money for clothing and entertainment. Set apart a small amount for these, but don't prioritize the things mentioned above.
You should also try to have a small savings fund. Try to keep unnecessary spending to a minimum and deposit anything you save from each month or week's spending into a safe place.
You can also opt for a part-time job while studying. Popular options include:
Research assistant
Office assistant
Language tutor
Waiter
Customer service and retail
Babysitting
Home delivery driver
Field interviewer
International students are allowed to work either 120 full days or 240 half days a year. This includes paid and unpaid internships, so schedule your work and savings accordingly!
Find Accommodation in Germany
Many universities offer their own accommodation in whichever German city they're based in. However, these are generally quite costly, which is why many students opt for independent accommodation.
Many students prefer to room with other students in their apartments, with one room per person. Others may move in with a significant other or friend and pay the rent together.
What's next in your German study adventure?
As you can see, there are many fantastic study and work opportunities in Germany. If you're worried about the cost of living so far away from home, don't worry. You can easily find a decent part-time job while studying and use it to help you pay for your day-to-day expenses.
A degree from a German university is known for quality world-wide. So, your qualification will be an asset for the rest of your life.
Attending a German university is a fun and fresh experience and one you should consider signing up for!