Moving abroad will take a lot of planning and legwork, but it's totally doable with the right help and attitude. We'll walk you through the basics of moving to Germany and tell you what you need to know and how to do it.
In this guide, we look at:
Germany visa, work permit, and residence permits.
Working and studying in Germany.
Finding a place to live.
Moving your things to Germany.
Healthcare in Germany.
What you need to do when you arrive.
If you want to know what German life is really like, you can see our insider guide to Living in Germany.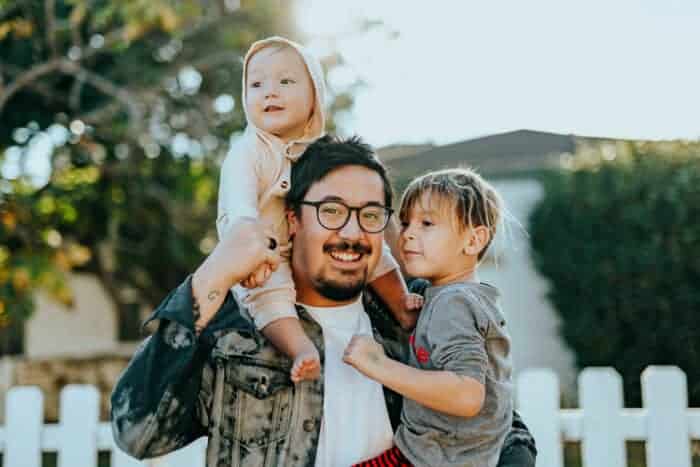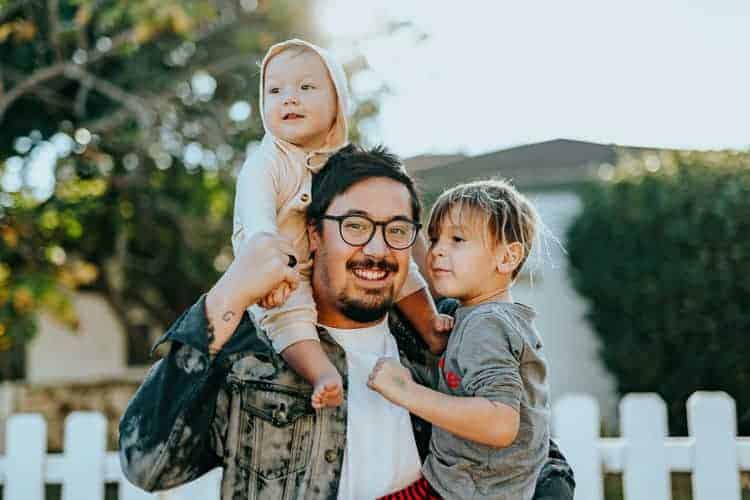 Work out the best immigration permission
Germany has one of the largest immigrant populations in the world. A part of the appeal is the wide range of Germany visas and resident permit options. And, Germany provides clear pathways to permanent residency and citizenship for those looking to integrate.
EU, EEA, and Swiss citizens moving to Germany
If you are an EU, EEA, or Swiss citizen, you don't need a visa to live in Germany, just a valid EU passport. You will still need to register with the Residents' Registration Office (Einwohnermeldeamt) within one or two weeks. Swiss citizens must obtain a residence permit from the Aliens Authority in Germany (Ausländerbehörde).
All non-EU, EEA and Swiss citizens moving to Germany
All other nationals must have a residence permit to live in Germany. Confusingly, your residence permit could be any one of the following:
Visa.
Residence permit.
EU Blue Card.
Settlement permit.
Permanent EU residence permit.
This includes citizens of the USA, the UK (since BREXIT), Australia, Japan, and Canada.
Which visa to choose?
Here's a quick selection of Germany visas. To see more details, please check out our Germany Visa guide.
German Study Visa: For those admitted into a program of study in Germany.
Employment Visa: Those looking to work in Germany
Job Seeker Visa: Allows you to live in the country for six months to look for a job.
EU Blue Card: A residence permit for EU nationals with a higher education degree and verified employment.
Freelancer Visa (Freiberufler): A popular option digital nomads and remote workers.
Self-employed Visa (Gewerbetreibende): For those starting a German business.
Family reunion Visa: For the family of EU or non-EU German residents.
To find the perfect one, please see our detailed Germany Visa and residency guide.
Register your address
Once you are in Germany, you'll need to register with the local citizens' office (Bürgeramt). Every German city and town has at least one office. They will issue you a registration certificate which is your proof of address. This isn't really part of the immigration process, German citizens have to do this as well.
You'll need this registration to do many things. Some examples are:
Get your residence permit.
Open a bank account.
Enroll for study.
Get a mobile phone contract.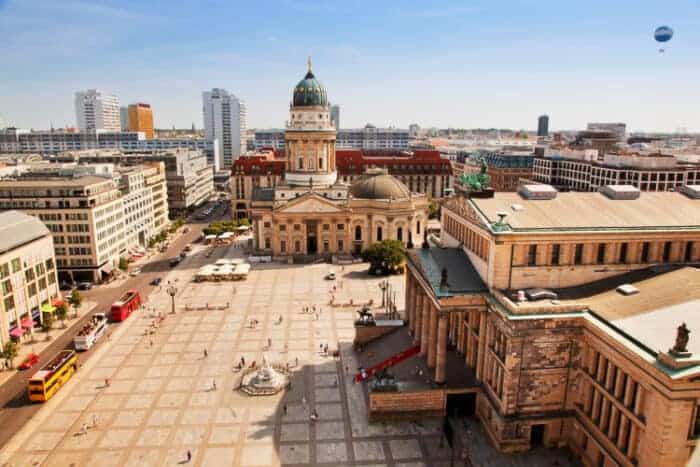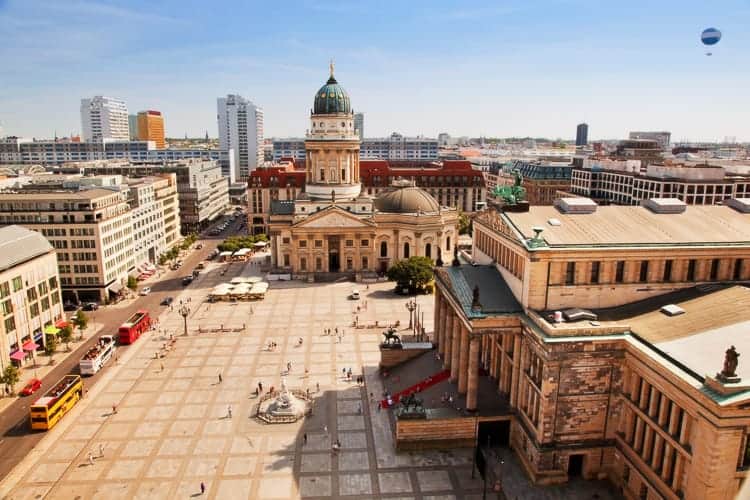 Documents you'll need to register
Identification (usually a passport or national ID Card)
Proof of residence certificate (Wohnungsgeberbestätigung)
A note: Your citizens' office is a one-stop shop for dealing with official business. You'll use them for everything from exchanging your driver's license to registering your business.
Your German tax ID (Steueridentifikationsnummer)
Once you register your address, your citizens' office will issue you a 12-digit tax identification number. The German tax office uses this number for all its dealings with citizens.
Finding a job in Germany
You don't have to have a job before moving to Germany, but it helps with securing some visa types and lowering your stress level. Check out these tips for applying to jobs in Germany to increase your chances of securing a job early.
A good place to start looking is on Expat job boards which will often offer advice to those new to the area. Also check out listings on the Federal Employment Agency's website, Jobböerse or here.
It will be harder to find a job in Germany if you don't speak the language, so start learning early.
Remote interviews are becoming much more accepted in Germany. Many companies will happily have at least some recruitment program over Zoom or Skype. This sort of interview does take some practice, so it is worth being prepared.
Studying in Germany
The same goes for studying abroad too. If you've been admitted to a program of study, you'll have an easier time getting a visa and knowing what you need to prepare. Germany is an attractive study destination for those willing to learn the German language.
Many of the top universities and employers have experience bringing international students and employees abroad and will have programs in place to help you.
Our Studying in Germany article is a great place to start your German education journey.
Accommodation
Your long term plans will inform what kind of housing you're looking for. If you know you want to put down roots and eventually become a citizen, you can start house hunting before you even leave. However, you may want to rent first anyway to make the transition of moving to Germany easier.
Like in the US, renting is very popular, especially in cities like Berlin where the home ownership rate is around 20%. Rent prices in Berlin are also lower than its neighboring big cities like Munich or Hamburg because of new rent control laws.
You can either start looking online yourself, or hire an agent to help find you an apartment.
Popular real estate websites include: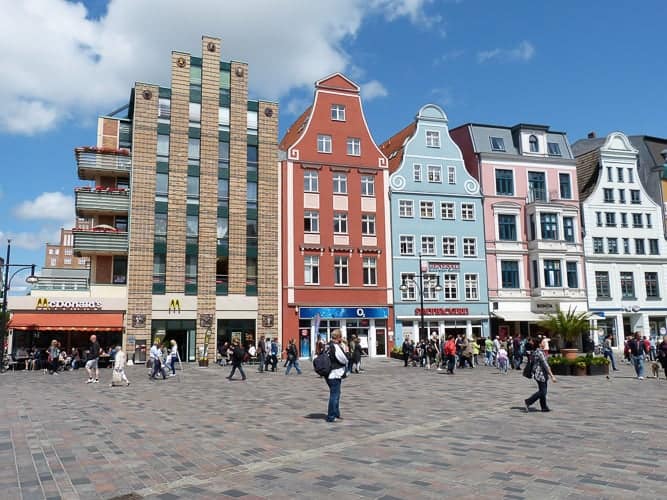 Renting in Germany
Renting in Germany is not unlike renting elsewhere but there are a few things you should be aware of. First, on average landlords want a deposit equal to three times the rent upon move-in. Second, many apartments don't even include kitchen appliances, so make sure you ask about this.
There are also two common ways to rent accommodation:
Utility costs not included in the rent. This is also called "cold rent" (Kaltmiete). You'll need to pay these bills on top of any rent.
Utility costs are already included in the rental price. Your landlord will cover costs if your rental contract is "warm rent" (Warmmiete).
Once you move in
You will have to register your address (Anmeldung) with the local authorities within 14 days of moving to Germany. You'll also need to update your address any time you move. To do this you'll need:
A completed registration form (Anmeldeformular) with you landlord's signature.
A copy of the lease or rental agreement (Wohnungsgeberbestätigung).
Your current passport or ID card.
Health Insurance
The last thing you want to think about when living abroad is how to deal with a medical emergency. Germany requires all residents to have health insurance – citizens and expats alike. To qualify for a residence permit, you must prove you're covered when you apply. The reason and length of your stay will help inform what kind of insurance is best for you. We'll highlight specifics about health insurance in Germany, but for a good overview, read about your options for Expat health insurance.
If you're moving to Germany to become a resident, you can access their public health insurance scheme. When you begin working, you'll start paying the 15% income tax that funds the GKV. You can then enroll in the program (note that you only pay half of this and your employer matches the other half). If you make less than €64,350/year you have to enroll in the public option. Non-working spouses and dependents are also covered by the public scheme, but many expats still choose to purchase private insurance.
Private Insurance (Private Krankenversicherung or PKV)
If you want to use private insurance, you have to meet one of these requirements:
You make more than €64,350/year (public taxes top out at this salary). Note you will still pay into the public option even if you choose not to use it.
You are a freelancer
You're a student (You still need to pay a stipend for insurance, around €80/month that increases at the age of 30)
You are a visiting scientist or researcher
If you choose to purchase private Health insurance, we recommend getting starting here for quality policy quotes.
Public Insurance (Gesetzliche Krankenversicherung or GKV)
If you've a secured job before moving to Germany, your employer may help you enroll in the public option when they set up payroll. After you move and register your address, you will receive a social insurance number which triggers your contributions toward the scheme. You will also have to choose a national provider who will then issue you an insurance ID card. There are a number of providers and your employer may choose for you, but the biggest are:
AOK Baden-Württemberg
TK – Techniker Krankenkasse
KKH – Kaufmännische Krankenkasse
DAK
Barmer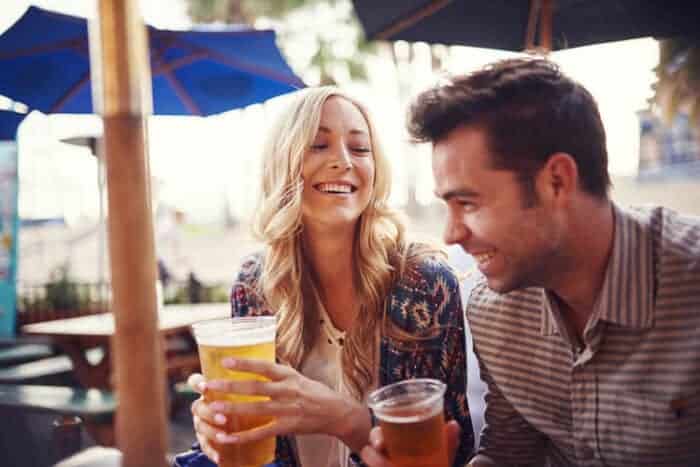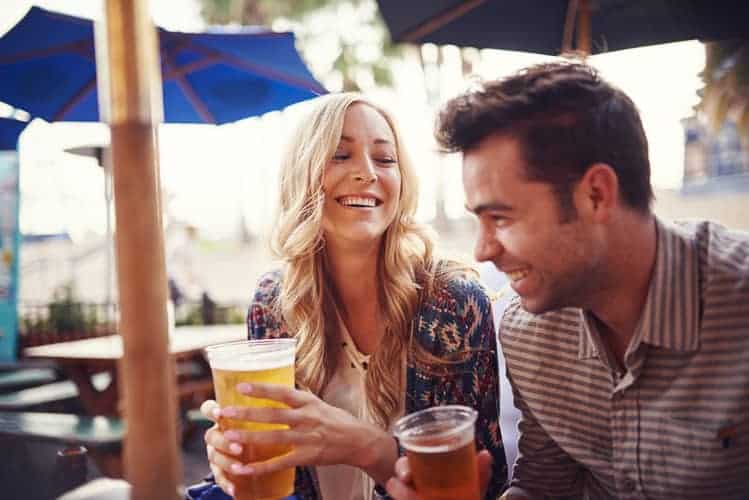 Learn German
German can be a tricky language to learn, available for those who speak a non-Germanic native language. However, with practice and help it is definitely achievable.
Speaking German is also important if you want to work in Germany. And, if you eventually are aiming for PR or Citizenship in Germany, you'll need to pass a German language test.
Lessons and language exchanges are freely available in Germany.
If you want to get started early, there are two options that many recommend.
Skapago is a cool way of learning a language and they have an online German Beginners Course. THis new-style course uses an engaging story instead of boring dialogue. It covers pronunciation, grammar, and vocabulary explanations as well as a large number of interactive exercises to train listening comprehension and fluency.
Duolingo is an app that gamifies language learning content.
iTalki is a platform for online language lessons, from formal grammar to casual conversation practice. You can find teachers and tutors to meet over Zoom or Skype.
Viel Glück! Good luck!
Money and Banking
When moving to Germany you will also need to open a German bank account. The German consulate needs to verify you have enough money to support yourself while in the country. You can apply for a German account while still in the states, but you need a permanent German address and a valid visa. If you do have these things, you can set this up before you move and transfer funds into it from a U.S. account.
There are a few options for your banking. First, you may want to consider a non-brick and mortar service like a Wise account. This can make your banking more streamline and makes traveling between countries smoother.
Alternatively, you can open an account at one of Germany's three largest banks: Deutsche Bank (also called Postbank), Commerzbank, or Hypovereinsbank. You will have access to plenty of physical locations, and all ATMs that serve these banks will not charge a withdrawal fee. This is more important than it is in the U.S. since much of Germany's consumer culture is still cash-based, though it's slowly changing.
You'll want to open a checking account (Girokonto) and with it you will be given a girocard (like a debit card). Deutschebank is partnered with Bank of America, so if you already have a BofA account, this transition will be easier. Commercebank's website is available in English, making it a good choice for someone who is not a German speaker.
Blocked Accounts (Sperrkonto)
If you are a student you will have to prove you have at least €861 a month or €10,332 a year. A common way to do this is with a blocked account. These accounts are set up before moving to Germany and work by freezing the funds until you arrive.
When you arrive, you're only allowed to withdraw a maximum of €861 a month unless you add more to ensure there's sufficient remaining balance. This also provides evidence that you have enough money to support yourself during your stay.
Many large banks in Germany offer this service, but you can also ask for information at your closest embassy.
How to Move Your All Your Stuff to Germany
Booking flights, shipping all your stuff, moving out of your current home — it's a lot to do! Moving from one part of a city to the other is hard enough, but moving across an entire ocean takes a lot of planning. The key is to find a reputable international moving company to help.
You'll want to ensure the moving company your hire offers insurance for your belongings from door to door, easy tracking, and responsive customer service. After all, you're entrusting them with some really important things!
You'll likely choose a service that sends your belongings via ocean freight, so timing this with your arrival will be essential. Ideally, you'll arrive before your belongings, so you can prepare the space.
We have found a great tool from a company called Sirelo that helps you to find the right relocation company. Add your details to the tool once and they will work out the best companies that service your route. In a few days, you will have quotes from five companies to compare and make a decision. Most of our clients save about 40% by going through Sirelo.
Get five relocation quotes here.
Moving to Germany Checklist
You can download our free moving abroad checklist here. It will prompt you, starting six months from your move, with every action you need. A good plan is the key to a stress-free move.
Next step: Your "Moving to Germany" plan!
It's undoubtedly a lot of work upfront to move to a foreign country, but the payoffs will be all worth it. Germany is an incredible country full of history, culture, and opportunity. Once you settled you'll start feeling like a local in no time and will be ready to embrace your new home.