The Portugal Golden Visa is one of the best know and most popular in the world. Portugal's residency by investment program is well-managed and transparent and offers a clear path to European citizenship by investment. Importantly, the government made significant changes to the Portugal Golden Visa scheme in 2022, but demand is still high despite the tighter restrictions. In this article, we have all the information you need to decide if the 2022 Portugal Golden Visa is still your best pathway to an EU passport.
2022 Investment Options for the Portugal Golden Visa Program
There are currently three investment options to qualify for the Portugal Golden Visa scheme. Real estate investments are the most popular, accounting for almost 94% of applications.
Note: Portugal Golden Visa Program New Rules from January 2022
Portugal's Parliament has passed amendments to this residency by investment program. The Portugal Golden Visa's new rules include limitations on where investment properties can be located and increased investment thresholds. All figures in this article reflect the new 2022 Portugal Golden visa requirements.
New 2022 Portuguese Real Estate Golden Visa Investment Options
To apply, you must purchase a qualifying property in Portugal outright, without a loan or mortgage. You can register an individual or multiple properties to make up the minimum investment level.
The property can be your residence, an investment property to let, or a commercial property.
There are three qualifying real estate investment categories with different investment levels.
€280,000 – Existing properties requiring renovation in low-density areas.
€350,000 – Existing properties or properties located in any designated Portuguese urban regeneration area.
€500,000 – for all other real estate in Portugal.
The property does not have to be a residential home for the program, although this is a popular choice. Commercial real estate is also valid if it meets the minimum investment value.
The most significant change was to properties in high-density areas. And that includes popular destinations like Lisbon, Porto, the Algarve, and high-density coastal towns like Setubal and the Silver Coast.
The aim is to increase investment into low-density regions, including the Azores, Madeira, and the country's interior.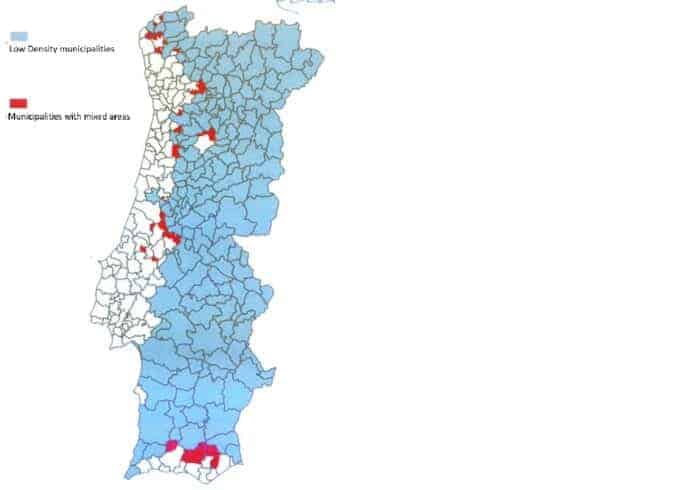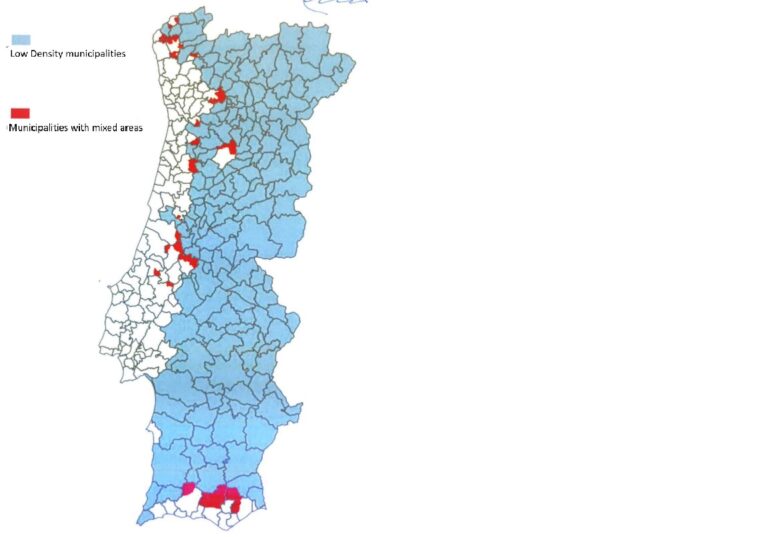 Is Property in Portugal a Good Investment?
The property market is currently stable. Some areas show promising growth that should offer a good return for investors over the coming years. Some favored areas are cities and coastal regions popular with Expats and holidaymakers.
However, properties in these areas, including Lisbon and Porto, will no longer qualify for the Portugal Golden Visa from January 2022.
Foreign investors will need to choose properties wisely, but experts believe there will still be quality investment opportunities.
---
---
Golden Visa Investment Programs in the Portuguese economy
2022 Capital Golden Visa Investment options
Capital transfer of at least €1.5 million.
€500,000 into a Portuguese Investment fund option (private equity or venture capital funds) providing capital to specified companies.
€500,000 for companies in the national scientific or technological system (€400,000 in a low population density area).
€500,000 to increase or incorporate the share capital of a Portuguese company. This existing business investment should lead to the creation of five permanent jobs for at least three years.
€250,000 into eligible Portuguese arts or national heritage. This amount is the minimum investment for the Portuguese Golden Visa, apart from starting a company.
Start a Portuguese business and employ nationals
There is also an option with no minimum Golden Visa investment level. You can apply as an investor in a Portuguese business that creates at least ten jobs for at least five years or eight jobs in a low-density area.
Portugal Golden Visa – Residency Requirements
The residency requirements for the Portugal Golden Visa investor are not hard to meet. You must spend at least seven days of the first year in Portugal and fourteen days during every subsequent two-year period.
There is no requirement to use your property during your visit. Take a fun holiday anywhere in Portugal, and you will still meet the Portugal residency requirement.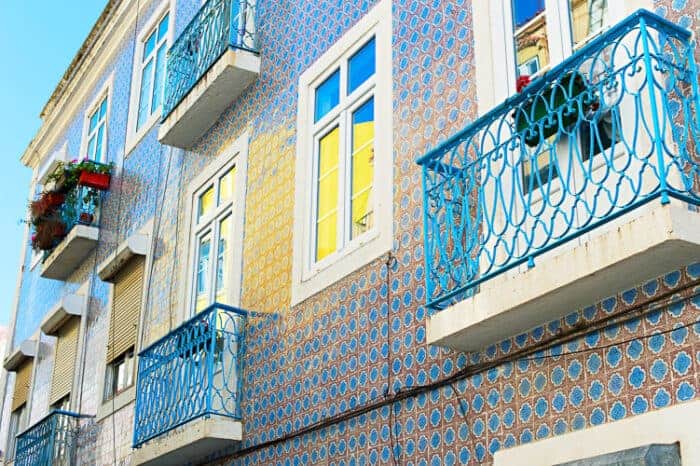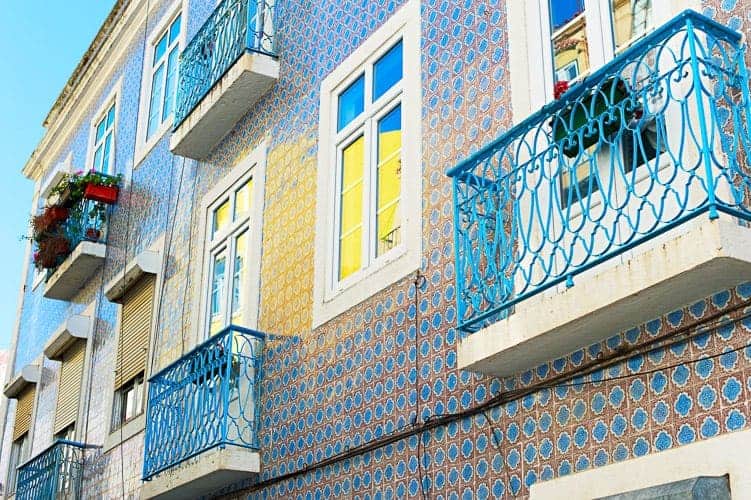 The Portugal Golden Visa Application Process
It's wise to be aware of all the Portugal Golden Visa application steps before starting the process. The requirements can be complicated, but don't let that put you off.
Our expert Portugal Immigration partners are ready to help. You can book a no-obligation consultation here.
Before application: Preparation of all necessary documents, including investment documents and documents for dependent/s. All documents will need to be in Portuguese. You will need translations of any foreign documents approved by the Portuguese consulate.
Tax Requirement: You will have to obtain a tax identification number (NIF) and open a Portuguese bank account.
Investment: Secure your investment in real estate or another application investment class. You must have invested before you can make the Golden Visa application.
Application: Submit all the necessary documents with the application form for review. You also have to pay the fees for the application.
Approval or Denial and Issuance: The authorities will notify you when they have processed your application. It can take three to six months for SEF to approve a Golden Visa and issue a residence card.
SEF is ​The Portuguese Immigration and Borders Service, the main body responsible for Portugal's immigration law, rules, and regulations. They are the contact responsible for processing your Portuguese Golden Visa application.
To complete the process, you will need to book an appointment date with a SEF office. Appointment availability can vary between centers, but a change means your appointment can be in any SEF office.
Golden Visa applicants do not have to take a Portuguese language test to obtain a residency permit. However, a test of Portuguese language capability is required for is required to gain citizenship. The test can be adapted for those under the age of 10 and those with learning difficulties.
Online Application
As a result of COVID-19 and travel restrictions across Europe, the Portuguese government has almost wholly digitalized the application. Everything is done online, from submitting your documents to issuing of your tax file number (NIF).
There is just a biometrics appointment that you must attend in person for your residence card.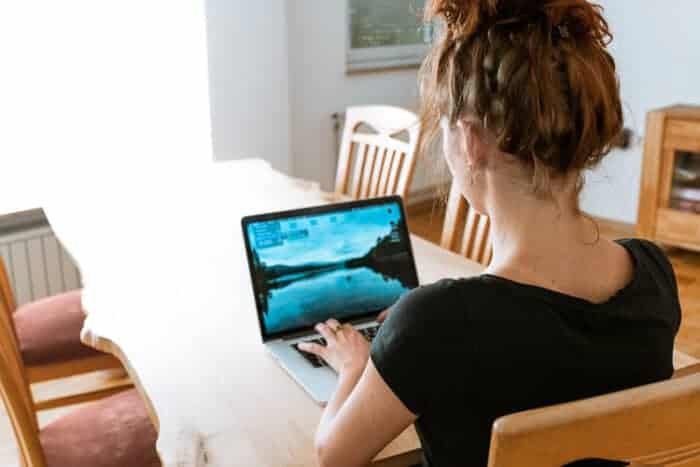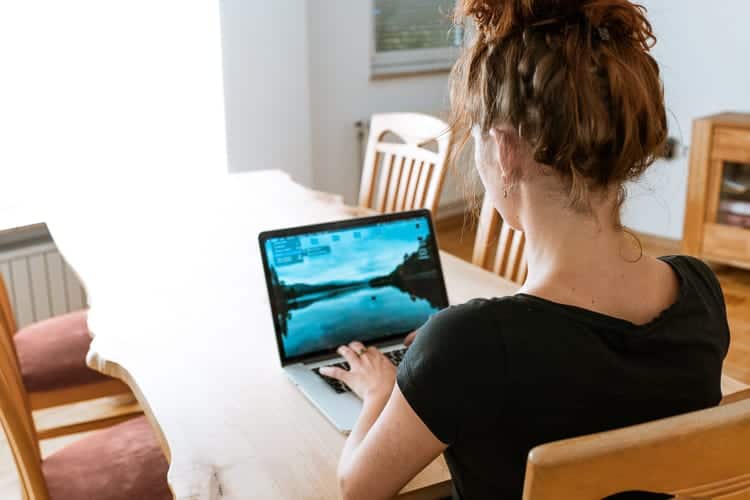 Validity and timeframe
The temporary Golden Visa residence card has a validity of two years from the date of issuance. This means that you only need to apply for renewal every two years instead of every year.
You can apply for Portuguese citizenship or permanent residence (PR) after five years. If you choose not to, you'll need to renew the residency permit by the sixth year of your stay.
Timeline
Year 1: SEF approves your Golden Visa and residence permit.
End of Year 2: Renew your residence permit for an additional two-year period.
End of Year 4: Renew your residence permit for an additional two-year period.
Year 5: You can apply for a Portuguese passport and Portuguese citizenship or permanent residency.
End of Year 6: Renew your residence permit (if you have not taken the citizenship or PR route).
Portugal Golden Visa Renewal process
The renewal of the Portugal Golden Visa is relatively simple, but you'll need a plan as there are documentation requirements.
Show evidence that you have spent the qualifying time in Portugal. (In year one, you must stay at least seven days in Portugal. And, in years two through to five, you must stay at least fourteen days in Portugal.)
If you are not a resident of Portugal, then a new criminal record check is required.
Private or Expat Health Insurance for the length of the renewal.
Declaration of the absence of debts to the Portuguese Tax Authorities and by the Portuguese Social Security.
Submit proof of ownership of your qualifying investments.
Portugal Golden Visa Fees
The Portuguese government charges a fee of €517 for the principal applicant. There is an additional fee of €80 per additional family member.
There is also a charge to issue the Golden Visa of €5,202 per applicant.
---
---
Advantages of the Portuguese Golden Visa Program
Family Benefits
As the investor, you can include your spouse, kids, and even your parents and in-laws on your Portugal Golden visa. You'll need to show that you can look after anyone you nominate. Family members who qualify:
Spouse, de facto, or legal partner. (Portugal recognizes same-sex unions.)
Children under eighteen years old.
Dependent children under twenty-six (must be single, students, or can demonstrate full financial dependence on the parents).
Parents of either spouse over sixty-six years old (can be fifty-five if dependent).
Siblings under eighteen years old from either spouse if the applicant is designated as the legal guardian by the courts.
What's more, your dependent children and dependent parents also have the same benefits as you.
Tax Benefits
Portuguese Golden Visa holders have the option to become non-habitual tax residents (NHR) of Portugal. This NHR scheme offers:
Reduced tax on new residents for their first ten years in the country.
Some foreign income is tax-free.
The NHR ruling can be a massive saving for many people and makes Portugal an attractive financial option.
Pathway to Portuguese Citizenship
The Portuguese Golden Visa program is an excellent way of gaining EU citizenship for yourself and your family. You'll need to have a valid visa for five years before you can apply.
Once you have been granted Portuguese citizenship, you can apply for a Portuguese passport with extensive visa-free travel. Portugal offers dual citizenship, so you wouldn't have to relinquish your existing passport to become a Portuguese citizen.
Access to the Schengen Zone, EU, and EEA.
Residency gives you visa-free access to travel to the SCHENGEN region. A Portuguese passport lets you work and live anywhere European Union (EU) and the European Economic Area (EEA).
Access to Benefits
Portugal has a low cost of living compared to other countries such as the USA. A contributor to that saving is that residents and citizens can use the Portuguese national healthcare system (Serviço Nacional de Saúde). This excellent, low-cost system is world-class.
Portugal's excellent education system is also available to your family to study or do research.
Work Opportunities
The visa gives you the right to work in Portugal. And it also allows you to start a business or work remotely for a foreign company.
You get to live in one of the most beautiful EU countries
Portugal consistently ranks as one of the top Expat countries in Europe and the world. And, even though you don't have to be resident of Portugal, it is not a hardship! Check out our article on Living in Portugal for all the reasons why.
Portugal's Golden Visa Facts
The program was established by the government in 2012. It attracts many people from around the world with its favorable terms and conditions. In Portuguese, it is called Autorização de Residência para Atividade de Investimento (ARI).
It was established to promote investment into the country from non-EU/EEA citizens. It has been well managed and supported by both sides of politics in Portugal. And this means it doesn't have the legal concerns of other RBI and CBI programs that worry the OECD and EU.
As of March 2021, over 25,000 people were granted residence permits as a part of the program. As a result, Portugal has credited over €5.7 billion from investment linked to the program.
Some cool facts about the program (up to March 2021).
There have been 9,617 primary Golden Visa applicants and 16,372 family members.
The top countries are Brazil, China, Russia, Turkey, South Africa, and the USA.
94% of applications are for real estate purchases.
Since BREXIT and the UK's departure from Europe, inquiries from UK citizens have increased dramatically.
The massive injection of investment has been welcomed. However, the concentration (especially in real estate) in certain areas has caused concern.
Portugal Citizenship by Investment (CBI)
Important: There is no direct Portugal Citizenship by Investment program where you can instantly "buy" your nationality. You must use your Portuguese Golden Visa residency to qualify for over five years. Read our article to see the easiest countries to get citizenship by investment.
The Golden Visa is Portugal's Residency by Investment program
Although the Portuguese Golden Visa is a Residency by Investment (RBI) program, it is a great pathway to Portuguese citizenship and a Portuguese Passport.
So, although citizenship cannot be immediately granted through investment in this program, you do have a clear pathway. The scheme allows you to apply for citizenship by naturalization five years after gaining residency through the Golden Visa program.
And, as a Golden Visa holder, you don't need to worry about showing ties to Portugal for your citizenship application. And, you don't need to live in Portugal.
So, although it is not a direct CBI program, this is still one of the easiest countries to get EU/Schengen citizenship.
Golden Visa: Spain vs. Portugal
Portugal and Spain offer two of the best investment visas in Europe. And while the short answer is that both visas are good, you must consider some essential differences.
Both are members of the European Union and Schengen signatories, making both passports exceptionally desirable.
Under the current system, Portugal offers its Golden Visa at lower investment levels than Spain. Where Spain requires a minimum property investment of €500,000, Portugal's Golden Visa investment minimum is €280,000 in some cases.
Spain has no restrictions on where you can purchase real estate. From January 2022 Portugal has excluded popular regions like Lisbon and Porto.
There are also differences in the path to residency and citizenship, particularly in residence requirements. For the Spain Golden Visa to be renewed, you only have to visit the country once a year at the time of the renewal. For Portugal's Golden Visa, this requirement is seven days in the first year and fourteen days per two years after that.
In both countries, permanent residence is offered after five years.
But the path to citizenship in Spain is more complex. After five years on a temporary residence permit, you can apply for permanent residence. You then need to spend six months every year in Spain to maintain your status as a permanent resident. After an additional five years, you can apply for Spanish citizenship.
In Portugal, on the other hand, you can qualify for citizenship at the same time as a permanent residence. That means you could become a Portuguese citizen just five years after you receive your visa. Portugal's citizenship also has some clear advantages.
D7 Passive Income Visa or Golden Visa
The D7 is another popular visa for non-EU and EEA citizens. It can be another good option if you don't want to make a significant investment in Portugal.
It does have a longer residency requirement of four months per year but is still an excellent path to EU citizenship.
Check out all the details of Portugal's D7 passive income visa in our article.
Next steps for your Portugal Golden Visa
Applying for a Portuguese Golden Visa takes time and money. However, once approved, your pathway to EU citizenship is open.
If you want to get the process started, our expert immigration lawyer partner will be happy to help guide you. You can book a no-obligation consultation with our Portugal Golden Visa experts here.
You can see some of the amazing feedback that they have had from Where Can I Live clients that have used them.
FAQs for Portuguese Golden Visa