Portuguese citizenship; Portugal passport; Portugal Citizenship by Investment
The benefits of Portuguese citizenship
Portuguese citizenship is one of the most respected in the world. Portugal is seen as a good global citizen and has very few diplomatic or international issues. This reputation means that if you are travelling as a Portuguese citizen, you'll receive a worldwide welcome.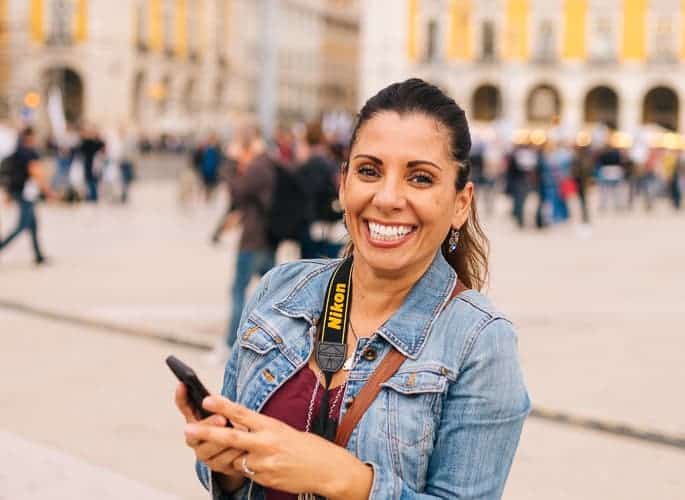 The powerful Portuguese passport
The Portuguese passport is recognized as one of the most powerful in the world. Most passport power rankings have Portugal's passport in the Top 10, with visa-free access to more than 180 countries and territories.
These include high-value destinations like:
Australia
European Union (EU), European Economic Area, and Switzerland.
Israel
Japan
New Zealand
United Kingdom (UK)
United States of America (USA)
Portugal allows Dual Nationality
Portugal allows dual and multiple citizenships. This allowance is important, as it means you can retain any citizenship and passport you had. It also means if you get another citizenship in the future, you can maintain your Portuguese nationality and passport.
You will need to understand the dual citizenship policies for those nationalities that you already hold. Some countries insist you give up citizenship when you take on a new nationality.
You can live, study, and work in the European Union
Portugal is a founder member of the European Union. As a citizen, you can work, live, and travel freely in any of the 30 European Economic Area countries. Portugal is also a SCHENGEN state, and so you can enjoy border-free travel throughout this area.
You can pass your Portuguese nationality on to your children
In many cases, you can pass Portuguese nationality onto your children. Please see the citizenship by Birth section below for all the details.
How to get Portugal citizenship
There are five ways to get Portuguese citizenship and a Portuguese passport.
Birth (where you are born, or birthright citizenship.)
Descent (from your parents, grandparents, and other ancestors. This includes Sephardic citizenship.)
Naturalization (qualify by living in Portugal, including the Golden Visa).
Marriage.
Citizens of former Portuguese territories.
Portugal Citizenship by birth
Portugal's nationality law applies some principles of Jus Sanguinis (the right of blood) and some of Jus Soli (the right of soil). What does that mean in practice?
For those born in Portuguese territory
You are a Portuguese citizen if you meet these requirements.
Your mother or father is a Portuguese national.
Your mother or father was born in Portugal, even if they are not a Portuguese citizen.
Your mother or father has legally lived in Portugal for two years before your birth. And, they must declare they want to become a Portuguese citizen.
You do not possess another nationality.
For those born outside Portuguese territory
You are a Portuguese citizen if you meet these requirements.
Your parents are Portuguese citizens and:

they are serving the state (e.g. diplomats, national service, etc.).
they register your birth with the Portuguese civil registry.
you declare you want to be Portuguese.
For those adopted by a Portuguese citizen
Any child under 18 who a Portuguese citizen adopts is eligible for Portuguese citizenship.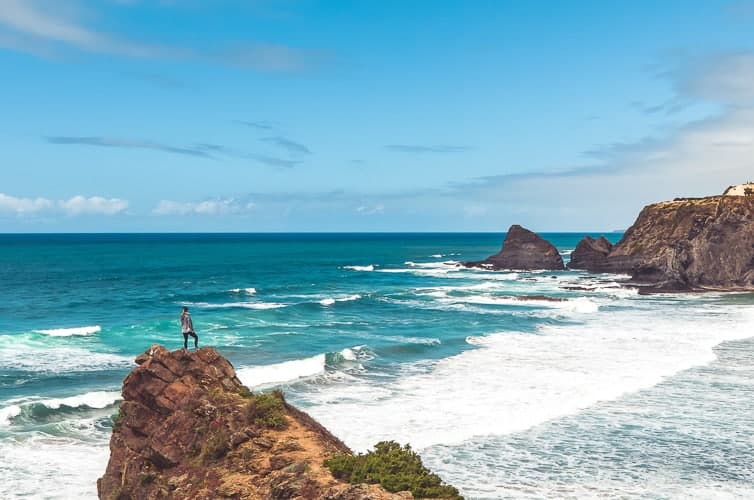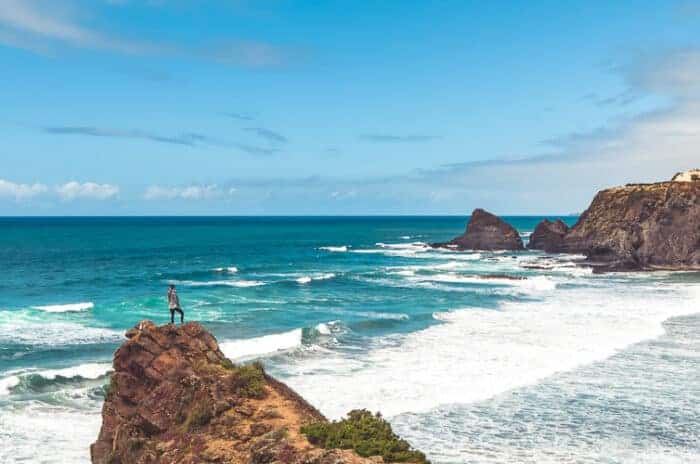 Portugal Citizenship by Descent
Double Descent (You have a Portuguese grandparent).
If one or both of your grandparents are/were citizens of Portugal, then you are eligible to become a naturalized citizen of Portugal. In this case, there are no residency requirements. Again, you'll need to show ties to Portugal and be able to speak some Portuguese.
Portugal Citizenship by Sephardic Descent
The Sephardic Jewish community was expelled from Portugal and Spain in the late 1400s. To right this wrong, Portugal offers descendants of this group naturalization as a Portuguese citizen. Please have a read of the article we have written on Portugal Sephardic citizenship for all the details.
Portuguese Citizenship through Marriage
If your spouse is a Portuguese citizen, you can apply for Portuguese citizenship through marriage after five years. You don't need to live in Portugal for this time.
There is a Portuguese language test that you'll need to pass.
Portugal does allow gay marriage (and has done since 2010) and all requirements are identical for same-sex partners.
Portuguese Citizenship by Naturalization
Once you have been a legal resident of Portugal for five years, you can apply for citizenship. As part of the application, you need to pass a language skills test and show you have real links to Portugal.
You'll need to find a Portugal Visa or residence permit to qualify. The Golden Visa (or Residency by Investment) program is one pathway for this. Be aware, Portugal does not have a direct citizenship by investment program.
Portugal Citizenship for former Portuguese Territories
There are some circumstances where citizens of former Portuguese territories and colonies can apply for Portuguese nationality. The criteria varies by date of birth and by territory. If you were born in one of the following countries, it is worth discussing your case with a trusted immigration lawyer.
Former Portuguese States of India (Goa, Daman, Diu and Dadrá and Nagar-Aveli)
Cape Verde
Angola
Guinea-Bissau
Mozambique
São Tomé and Principe
Macau
Timor-Leste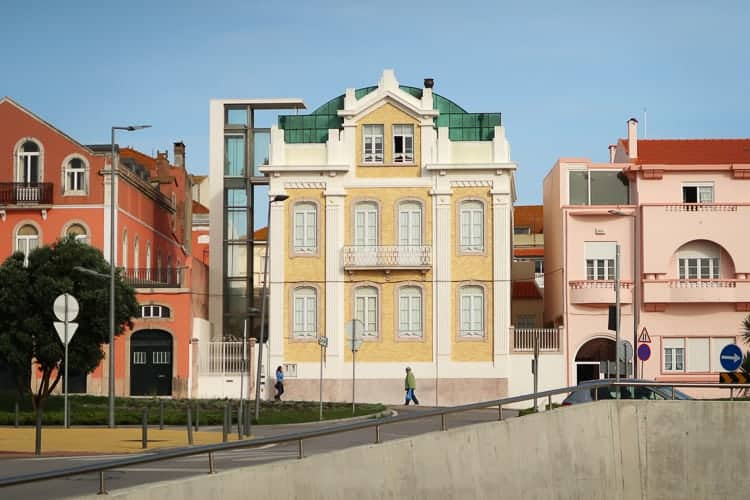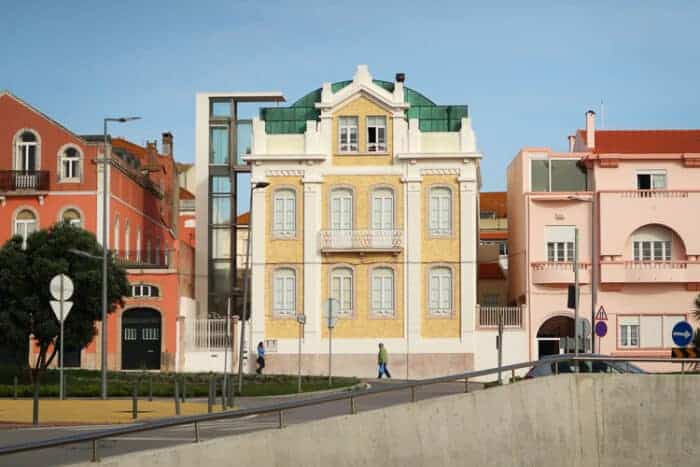 Portugal Citizenship by Investment
Portugal does not have a direct citizenship by investment program. It does have a Residency by Investment program, the Portugal golden visa program.
The program is especially popular as you don't have to move to Portugal to retain the permit. You only need to visit for 7 – 14 days each year.
Once you have held this permit for five years, you can apply for Portuguese citizenship and a passport.
Next steps for your Portugal citizenship
If you found a path to Portuguese citizenship and a passport, great news! Now, what next? First is to identify the full requirements of your citizenship option.
Next is to start to gather all the documentation you'll need to present to make your case.
Our partner in Portugal, an experienced and qualified Portugal immigration lawyer will make the process simpler. They'll be best placed to understand the law's nuance and be on top of any changes. They'll help you submit an application that will be approved as fast as possible.
Becoming a citizen of Portugal opens up wonderful opportunities for you and your family. And, with the excellent immigration options, this is a real possibility for many people.