Holidays in Portugal are rightly famous. It is a beautiful country with vibrant cities, a long and breathtaking coastline, and an amazing history. But what about those who choose to make Portugal their new home? When moving abroad to live, there's a lot to consider. You may already have a good idea of what you're looking for, or you might just be testing the waters. Here's what you need to know about living in Portugal as an Expat.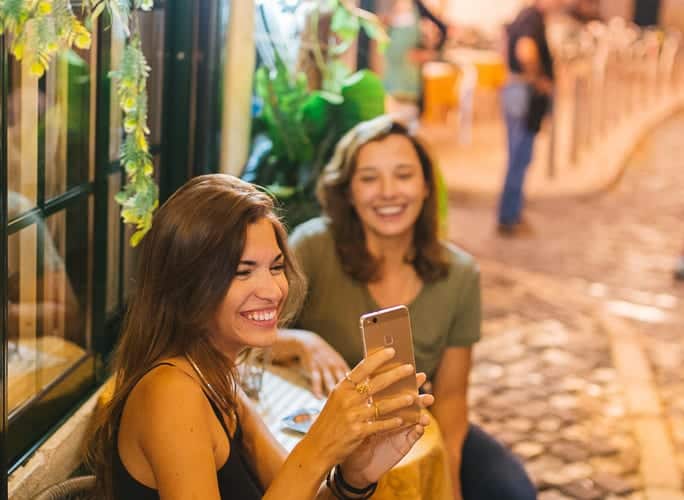 Why are there so many happy Expats in Portugal?
People from around the world choose to live in Portugal. And surveys show that it is one of the best countries for Expat satisfaction. Whether you want to live in Portugal for education or for work, the country has immigration programs that will suit you.
There are exchange programs for high school students who want to study in Portugal. There are also college scholarships and excellent student visas.
Portugal offers a range of work permits, valid for different lengths of time. There is also an excellent visa for people who want to work remotely while living in Portugal.
If you are retiring to Portugal, you'll need residency, and to prove you are financially self-sufficient. For all the information you need to Retire to Portugal, see our detailed guide.
You can live and work freely in Portugal if you are a citizen of the European Union (EU) or the European Economic Area (EEA).
Here are just some reasons why living in Portugal makes sense, no matter what stage of life you are at.
Portugal's Location
Portugal is at the southwestern end of Europe. It is a coastal country with a mountainous northern region and is roughly the same size as the State of Indiana, USA.
In addition to mainland Portugal, there are two archipelagos that are part of the nation. The Azores is to the West of Portugal in the Atlantic Ocean, and Madeira is off the coast of Morocco.
This makes Portugal an excellent base to explore Europe and beyond. The UK and USA are also well served by relatively short direct flights.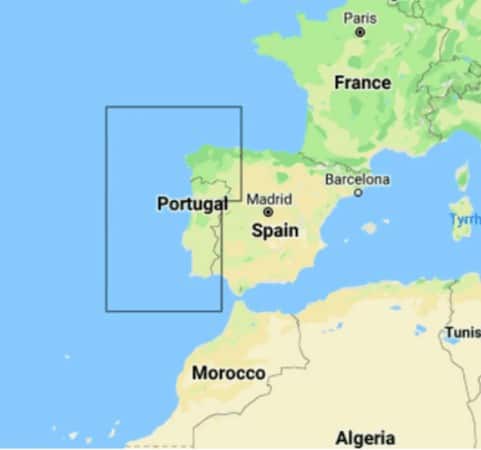 Portugal is family-friendly
If you've ever spoken to anyone who has holidayed in Portugal with kids, you'll know this. Portuguese culture is family-friendly, and kids are welcomed into the center of life. Restaurants will always go out of their way to be accommodating to even the fussiest eater. And kids living in Portugal are welcome to play and be themselves in city squares as much as the playground.
The low cost of living in Portugal
Immigrating to Portugal allows you to have a lower cost of living relative to your quality of life than you would elsewhere. This is true even in the larger cities of Lisbon and Porto. These are Portugal's largest cities and are ranked as the best cities to live in Portugal.
In general, living costs for Expats in Portugal are much cheaper than the equivalent life in the USA, Australia, and Scandinavia. Portugal's cost-of-living also compares favorably to EU countries like Germany, France, and the Netherlands in Western Europe.
The per diem rate that the US State department pays its staff to cover daily living expenses highlights this. Portugal's per diem is less than a third of the rate in Bermuda and half of that of countries like France and Switzerland.
Portugal's cost of living will vary depending on how you live and where you live. But, you can guarantee a cheaper like-for-like lifestyle than most developed countries. And many who retire to Portugal find that modest savings and pension payments cover an excellent quality of life in Portugal.
You could pay 0% income tax living in Portugal
Portugal's NHR scheme could mean you end up paying 0% tax on any income you make from outside Portugal. Yes, freelancers, remote workers, investors, crypto traders, and more all can pay zero income tax.
Check out the tax section below for all the details.
---
---
Year-Round Climate
Portugal is Europe's sunniest country. Expect mild winters and balmy summers as standard. In contrast, there are beautiful high mountain ranges in the North that, in winter, do get snow. The famous peaks of the Pyrenees are the northern border of Portugal if you need a fix of the white stuff.
Overall, Portugal has four distinct seasons: spring, summer, autumn, and winter. It experiences mild winters and warm summers, depending on the region.
Its mountainous northern region has cooler temperatures and higher precipitation. Moving south, there is the Mediterranean influence with warmer weather conditions. The summers in this region are hot and long, while winters are short with less rain and snow.
Living in Portugal is very comfortable, climate-wise. On average, summer temperatures are 79 °F (ca. 26 °C) during the day, dropping to 67 °F (ca. 19 °C) at night. The winter daytime temperature is approximately 65 °F (ca. 18 °C) and can drop to 37 °F (ca. 3 °C) at night.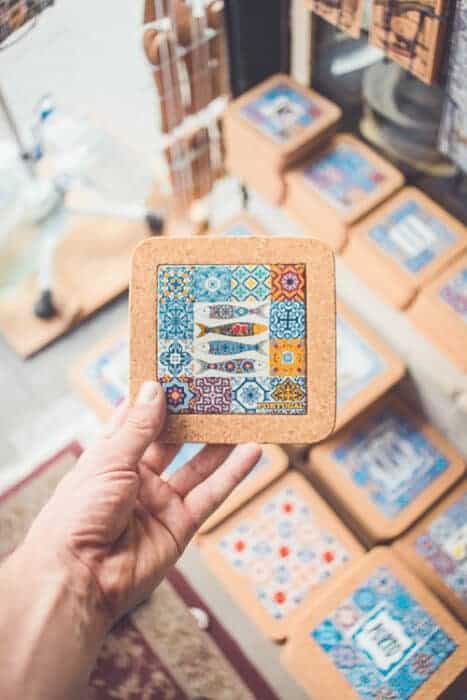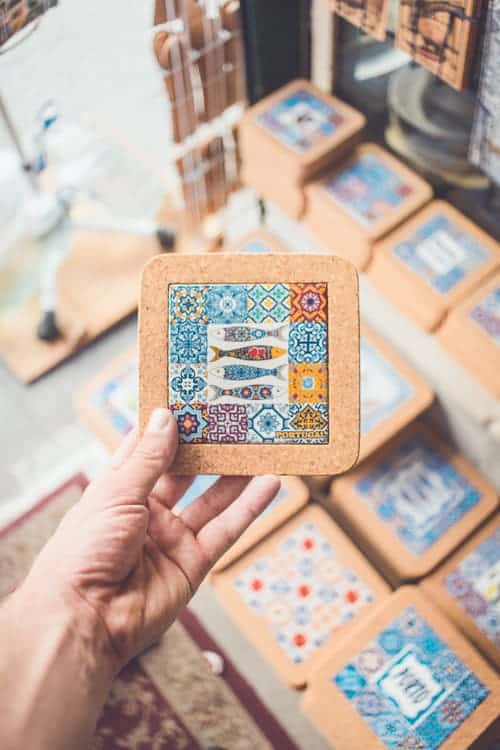 Portugal has a stable economy and opportunities
The government has implemented policies for Portuguese Work Permits and Portuguese Residency Visas to attract global talent. At the same time, there has been an uplift in Portugal's infrastructure. Add to the mix that Portugal is a great place to live and work.
The result is that these visa options have led to a thriving startup scene. That has been followed by a local tech boom and the development of a digital nomad hub.
Consequently, while scarce jobs were a real downside to Expat life in Portugal, this is changing for the better. The Legatum Prosperity Index rates Portugal as the 25th best country for Market Access and the 31st for Investment Environment.
Portuguese real estate has had a great decade. Accordingly, people purchasing a property in Portugal to access Portugal's Golden Visa scheme have seen their investment deliver strong returns over the last decade. Despite this, outside of Lisbon and Porto central areas, the residential property continues to be affordable.
Finally, it is relatively easy for immigrants and people on a residency visa to open a bank account. Once you have your NIF (Número de Identificação Fiscal), it is a straightforward process. This simplicity eases Expat integration into the community and the economy.
Best Place To Live in Portugal
When it comes to the best place to live in Portugal, there are a lot of contenders! Whether you're after the busy city life or access to the beautiful coastline, here are our top picks.
Best Cities in Portugal
Lisbon: The Portuguese capital has a beautiful historic center with cobblestone streets, hilly landscapes, and ancient ruins, all a stone's throw from the beach! As well as being a hub for business, the city has some of the best schools. It's no surprise that so many Expats living in Portugal choose the capital as a new home.
Porto: Located 300 km North of Lisbon, Porto is Portugal's second-largest city. It is the home of port wine and colorful streets. Porto is a cheaper option to Lisbon but that doesn't mean you get less. You will find a range of beautiful restaurants, cafés, and attractions in this city. Aside from being affordable, healthcare is excellent, and its people's hospitality is remarkable.
Portimao: Golden beaches, a dramatic coastline, and splendid scenery are some perks that Portimao promises its people. This beautiful city is on the south coast, in the Algarve region. It has a large Expat community and is a popular retirement choice. It also has an airport that flies to different cities within Portugal.
Best Picks Outside The Big Cities
Braga: This diverse town in the north of Portugal is famous for its lively nightlife. It is also the site of one of the country's oldest cathedrals. Located on the Spanish border, you are minutes away from the mountains and minutes away from the beach!
Ericeira: Just north of Lisbon, this small seaside town is ideal for surfing enthusiasts. Fresh seafood is always on the menu, and the beaches are perfect for sunbathing and swimming.
Alentejo: If breaking away from the crowd is what you want, the province of Alentejo is a popular choice. This rural region is set in the south of Portugal and is rich in historical sites.
Ponta Delgada: If you're prepared to forego mainland Portugal to get away from the tourists, Ponta Delgada could be for you. As the capital of the Azores archipelago, you have all the facilities while enjoying a lower cost of living than in Lisbon.
Madeira: Portugal's other island offering is the perfect haven for nature lovers, where vegetation and blue ocean scenic views meet. Madeira offers a richness of flora and fauna without chaotic traffic!
---
---
Daily Living in Portugal
Rent and Utilities
Rental costs are cheaper than in many other European countries. Lisbon is much cheaper relative to London, Copenhagen, or even Madrid.
Rental cost depends on the location, the size, and the facilities of the property. Rent is relatively higher in densely populated areas like Lisbon or Expat's favorite Cascais. A fancy apartment with sea views will always be more expensive than a small rural cottage.
You will pay less inland or in less-populated areas like Braga.
Utilities, including electricity and water, are relatively high in Portugal compared to the cost of your rent. You can expect to spend at least €100 a month on these bills. Utilities aren't usually included in the rental price, but you can negotiate this point with the landlord.
Currency
Portugal uses the Euro as its currency. You can exchange foreign currency in banks dedicated to that purpose, called Cambios, in all popular tourist areas. Cambios are open from Monday through Friday, from 8:00 a.m. to 3:00 p.m to change money.
Credit cards are generally accepted in most shops, bars, and restaurants. Visa and Mastercard are the biggest players, with American Express being much less common.
Language
Portuguese is the native language in Portugal. A lot of people living in Portugal speak English, especially in the main cities and coastal regions. However, it's wise to learn the language if you plan to live in the country for any length of time. This will help you communicate fluently with your neighbors. You will also need to learn the language if you intend to take up Portuguese citizenship.
There are many language learning options in Portugal:
Online language courses such as those from FSI Language Courses are convenient and receive good reviews.
Language schools in Portugal such as CIAL in Lisbon and Royal School of Languages in Porto. They offer Portuguese courses targeted at foreigners living in Portugal.
But if you want, you can get started right now. We recommend these online opportunities to make sure you hit the ground running.
Duolingo: This easy-to-use app has gamified language learning and is used by thousands of people to build vocabulary.
iTalki: You can virtually connect with Portuguese language teachers, tutors, or conversation partners anytime, anywhere. We love our lesson with Ana each week and our son loves his weekly lesson with Miguel. As a Where Can I Live client, you can get $10 towards your lessons if you sign up using this link.
Udemy: Udemy offers more than 800 user-reviewed Portuguese language courses from beginner to expert.
FluentU: This language learning method gets fantastic reviews. Learn at your own pace with a wide range of resources.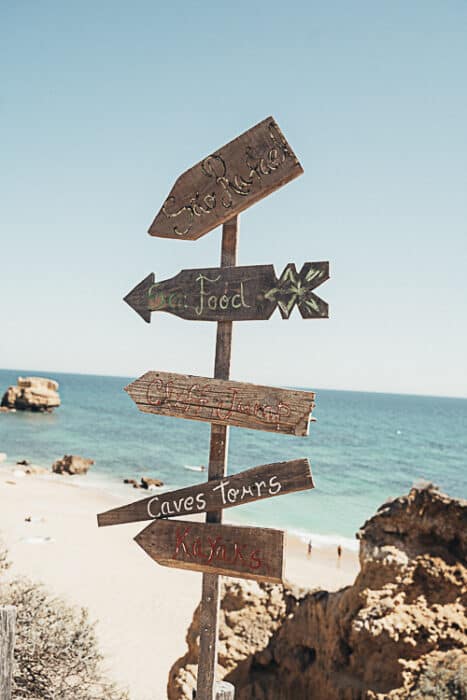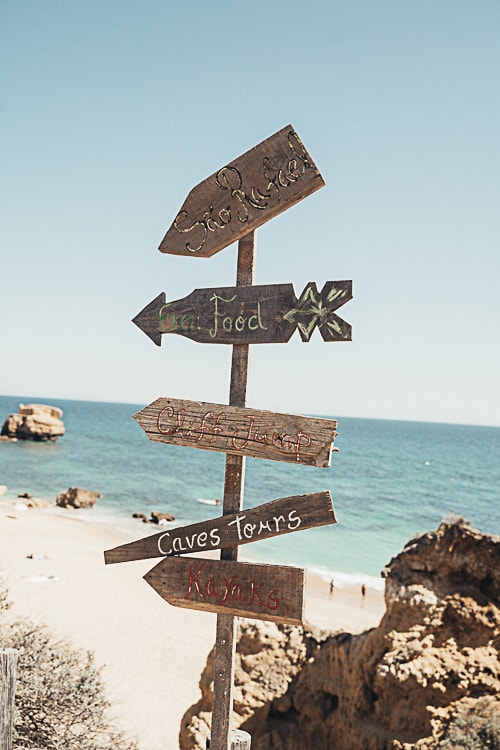 Religion
The predominant religion in Portugal is Catholicism, with over 80% of the population registered as Catholic on the census. However, all faiths are represented, particularly in the larger cities and towns.
And while religion does play a part in many people's lives, there is a formal separation of church and state. Freedom of religion is firmly held in Portugal.
Portugal's Public Holidays
Expats in Portugal have regular cultural celebrations to enjoy. There are thirteen mandatory public holidays. There is also Carnaval which many employers give as either a half-day or full-day holiday.
Ano Novo (New Year): 1 January
Carnaval or Entrudo: a Tuesday between 3 February and 9 March following the Holy Week.
Sexta-Feira Santa (Good Friday): between 20 March and 23 April
Páscoa (Easter): a Sunday between 22 March and 25 April
Dia da Liberdade (Freedom Day): 25 April
Dia do Trabalhador (Labor Day): 1 May
Corpo de Deus (Corpus Christi): a Thursday between 21 May and 24 June
Dia de Portugal (Day of Portugal, Camões, and the Portuguese Communities): 10 June
Assunção de Nossa Senhora (Assumption of Mary): 15 August
Implantação da República (Republic Day): 5 October
Dia de Todos os Santos (All Saints' Day): 1 November
Restauração da Independência (Restoration of Independence): 1 December
Imaculada Conceição (Immaculate Conception): 8 December
Natal (Christmas Day): 25 December
Purchasing a Property
There are no restrictions on foreign ownership of property in Portugal. The process of buying a house or apartment is, of course, bureaucratic, but can be navigated with a little assistance. Buying property is also a great route to getting residency and eventual citizenship in Portugal. Check out our article on Portugal's Golden Visa scheme for more information.
Infrastructure
Portugal's infrastructure is excellent. There is cheap, high-speed internet available. Telecommunications systems are also stable and cheap, with a number of providers to keep the market competitive.
Transportation
There are many modes of public transportation in Portugal. These include trains, metro, taxis, and buses.
Air
Portugal has an excellent international hub, the Humberto Delgado Airport (IATA: LIS, ICAO: LPPT). The airport is just 7 km from the center of Lisbon and has direct flights to the USA, mainland Europe, Asia, and beyond. The national carrier, TAP covers many destinations, and Lisbon is also a regular stop for many low-cost airlines in Europe and the United Kingdom.
Flight times from Lisbon to New York are between seven and eight hours. A flight to London is around three hours.
There are also international airports in Faro (Algarve) and Porto (Maia) that serve mainland Europe and beyond. Airports on Madeira and the Azores mainly handle traffic from the Portuguese mainland.
There are also numerous smaller airports including, Cascais, Beja, and Avereio, among others.
---
---
Trains
Portugal's railway system, or the Comboios de Portugal, has wide coverage. Its routes connect Lisbon and Porto, and coastal and inland towns in the north and south. The price of tickets is also affordable, and discounts are available.
There are six main types of trains in Portugal. Each has different routes and features. There are also trains that connect to other train systems.
Buses
Buses can also be your way to travel around Portugal. Different buses have routes towards the northern regions and the southern regions.
Here are Portugal's major bus companies that can help you travel to different destinations, from Vila Real to Algarve.
Metro
Portugal has two metro systems, in Lisbon and in Porto.
The Metro Lisboa has fifty-six stations and four lines. It opens at 6 a.m. and closes at 1:00 a.m the following day. A single ticket costs €1.50 while a whole-day ticket costs €6.40. You can also purchase a monthly support card, so you don't have to buy a ticket every time you ride the metro.
The Metro do Porto is Porto's metro system. It has eighty-one stations and six lines. The metro's operating time is from 6:00 a.m. to 1:00 a.m. . You can purchase a single journey ticket for as low as €1.20 and a one-day ticket for €4.15. You can also buy a monthly pass for either €30 or €40, depending on the line you choose.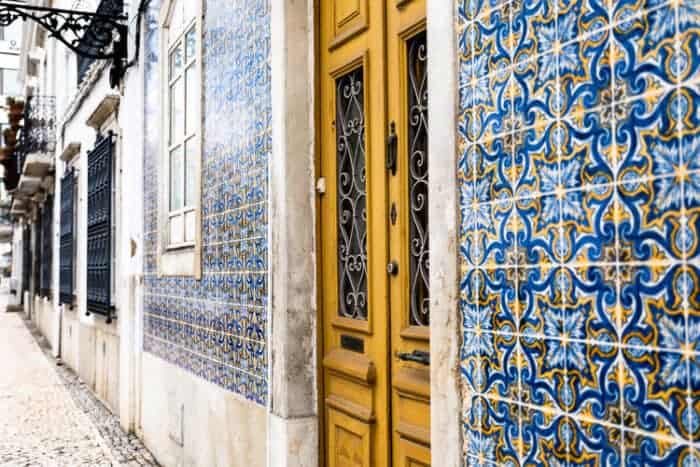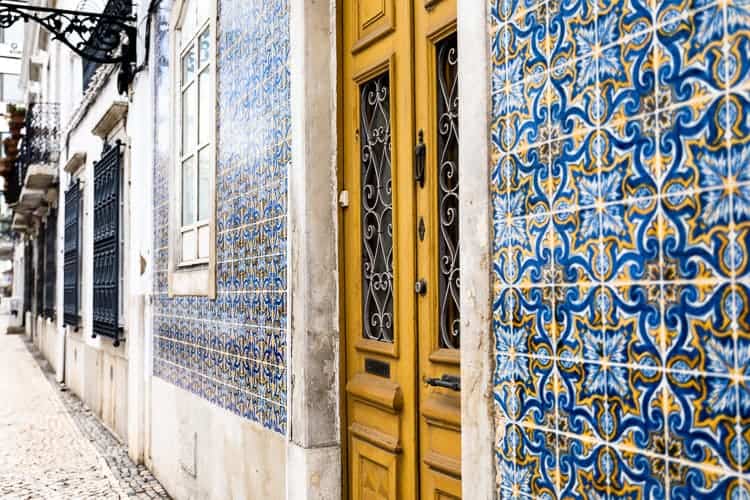 Private Cars
For Expats in Portugal, owning or hiring a car is another solution to your transport needs, particularly if you live in rural areas.
Here, you drive on the right side of the road. Portugal has upgraded its roads over the years, resulting in a better motorway network, some of which are toll roads. Nevertheless, there is a higher road accident death rate than in other European countries. The government is working to address this, and the figures are falling.
Some driving violations, together with the penalties, are as follows.
Undertaking or Overtaking on the right – €1000.
Driving Under the Influence (DUI) – €1250 plus confiscation of driving license for up to one year. If you have high blood alcohol content, you are subject to a doubled fine and a prolonged ban on driving or imprisonment.
Speeding – ranges from €300 to €2,500.
The speed limit in Portugal depends on the area.
Built-up areas: 50 km/h.
Rural roads: 90 km/h.
Motorways: 50-120 km/h.
Driving License Rules
When you first move to Portugal, you can drive on your existing driving license. By the time you have been resident for six months, you must exchange your driving license for a local one. This grace period is extended to two years if you hold an EU driving license. When exchanging your license, you will need to provide a summary of your driving record from your home state. You also need a doctor's certificate stating that you are fit to drive.
When your driving license expires, you will need to take a driving test in Portugal. This is not as straightforward as signing up for a test. You need to complete a driving course at a registered training center before taking the test. The test itself comprises theoretical, technical, and practical components, and you can have the help of a translator if you need it.
Leisure and Nightlife
Beach Time
Portugal's coast draws a lot of seaside holidaymakers. In summer, the sea reaches temperatures of 67-73 °F (ca. 19-23 °C), making for pleasant swimming. Look out for flags indicating safe swimming spots, which a lifeguard usually supervises.
Beautiful beach towns include Cascais, Tavira, Albufeira, and Moledo. The Atlantic coast is a famous surf area with Nazaré home to some of the biggest waves on the planet. For beginners, there are many surfing schools to get you started on something a little more manageable.
Sports and Recreation
Considered the most popular sport in Portugal, football is a part of daily life. Its top professional football association, the Liga NOS, ranks sixth in the UEFA's nations league ranking.
Another popular sport in Portugal is golf. Its golf courses are considered some of the best in the world. Between 2014 and 2018, the World Golf Awards ranked Portugal the Best Golf Destination in the World every year. The most popular courses are located in Algarve, Cascais, and around Lisbon.
Outdoor activities are also popular with Expats in Portugal. There is fantastic walking, hiking, biking, and climbing in most of the country. Wikiloc has a staggering 550,000 tracks, hiking trails, routes, and paths in Portugal!
Culture
Portugal is one of Europe's cultural centers. From exceptional art museums to a vibrant live music scene, you are covered. And it is not just the large cities; you'll find treasures in even the smallest towns.
The people also celebrate colorful festivals and traditional celebrations throughout the year. Sometimes it feels like every weekend is a party that includes Expats and locals alike.
There is a real passion for keeping history and culture alive for future generations.
Food
One of the highlights of living in Portugal is the food. Portuguese cuisine is a mixture of Mediterranean, Atlantic, African, Asian and Brazilian cuisine. Its history has contributed a lot to its culture and cuisine.
Portuguese cuisine is famous around the world. Seafood, peri-peri chicken, and BBQ meat all have a place. The bakeries and desserts are justly celebrated. Without reservation, the quality of the food available is world-class, with a melting pot of cultural influences. Indeed, the food is fresh, and affordable, and you'll love the variety on offer.
Portuguese cuisine is best represented by the dish Cozido à Portuguesa. This delicacy is a delicious stew of greens, potatoes, beans, turnips, carrots, sausages, meat, and rice.
Eating out is very popular, and meals can last hours. The weather means that pavement terraces and roof terraces are well-occupied, often late into the night.
Portuguese supermarkets stock a surprising amount of favorites from the USA and UK. And there are specialist Expat stores for when you have a craving for a taste of home.
There are also supermarkets for international cuisine in Portugal. For example, Lisbon has an abundance of Asian supermarkets, from Japanese to Filipino.
Nightlife
Expats and locals alike love socializing in Portugal. Eating out with friends and family is a central part of Portuguese culture. But it is not just big, formal occasions. Catching up for a coffee or a glass of wine at a pavement café is a regular part of the day for many people.
Restaurants range from top-end Michelin star extravaganzas to family-run tavernas. But, the welcome and the food will be consistently good.
Portugal decriminalized the possession of drugs for personal use in 2001. It is now an administrative violation, punishable by penalties or community service.
The Portuguese approach is to combine legal and health workers to encourage those with addictions or dependencies to seek the appropriate help. However, drug trafficking is a criminal offense.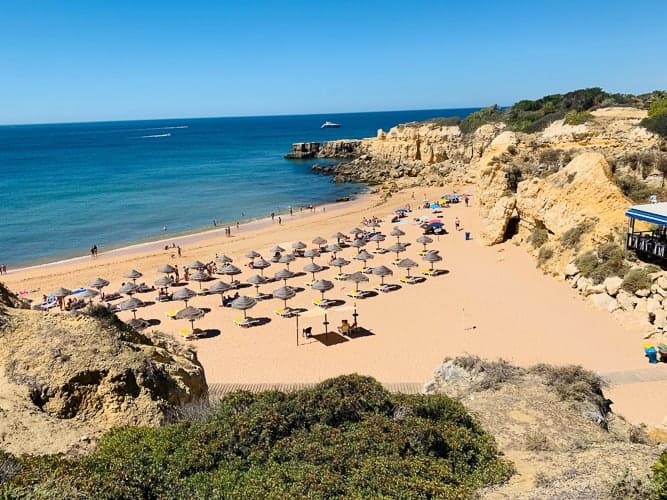 Taxes and Finances
Being an Expat in Portugal means you also have to comply with the finance and tax regulations in the country. However, Portugal has tax treaties with many countries, so you won't have to pay tax twice (this includes the USA and UK.)
Non-habitual resident (NHR) tax rate
Expats can register as a non-habitual resident (NHR) for taxation. You can have all non-Portuguese 100% tax-free for ten years. So, anything you earn from outside Portugal, you get to keep. Freelancers, remote workers, crypto traders, and many more benefit from the effective NHR scheme. The lower tax burden under the NHR scheme changes the financial viability for many people living in Portugal.
And, there is a flat rate of 20% in respect of employment income and self-employment income.
Standard Income Tax
Standard income tax rates vary from 14.5% to 48%. The rate applied to a resident's worldwide income depends on the amount they earned in the taxable period. Remember, with the NHR tax; you could be eligible for tax-free living in Portugal.
Filing and Payment of Income Tax Returns
Portugal's tax year is from 1 January to 31 December (like most EU countries). Income tax returns (ITRs) are due the following spring. You can complete these online or in paper form. The penalties for late returns range from €200 to €2,500.
If you're unsure of the amount of income tax you are liable to pay, you can use the Portuguese government's income tax calculator.
Everyone's tax situation is different. If you would like a personal consultation with Rodolfo our recommended tax lawyer, you can book a consultation with him here.
Other Taxes
Value-Added Tax
Portugal has three VAT rates for its goods and services.
23% standard rate (22% in the Autonomous Region of Madeira and 18% in the Autonomous Region of the Azores).
13% intermediate rate (12% in Madeira and 9% in the Azores).
6% reduced rate (5% in Madeira and 4% in the Azores).
Capital Gains Tax
Portugal's general rule on capital gains tax states that capital gains are taxable at a flat rate of 28%.
Pension and Social Security
There is a state pension in Portugal for those who have paid social security contributions in Portugal.
EU citizens can elect to transfer their state pension to the Portuguese system when they are living in Portugal. You'll need to decide on the best and most tax-efficient way to manage your pension.
For non-EU citizens, you'll need to find out how to get your pension or social security paid to you in Portugal. You can have UK state pension or and USA social security payments made directly to you in Portugal.
Immigration options for Living in Portugal
As an EU citizen or EEA citizen, you can live and work in Portugal without a visa. Swiss citizens have the same rights.
For the rest of the world, Portugal offers a wide range of accessible immigration options. UK citizens will need a visa to live in Portugal since the ratification of BREXIT.
Check out your best options in our Visa and Residency section of the Moving to Portugal guide.
Where Can I Live clients can also book a 30-minute conversation (€57) with our recommended Immigration Lawyers in Portugal who will clarify the easiest visa route for you and your family and the steps that you need to take to get your visa.
We get amazing feedback from all of our clients that we send to Goncalo and his team which you can see here.
Is Portugal Safe?
Portugal has a relatively low crime rate. Non-violent street crime such as petty theft and pick-pocketing can occur in certain areas, such as tourist locations, beaches, and transport hubs.
Sexual assault against women is rare in Portugal. Taking the standard precautions is all that most Expats feel is necessary for Portugal.
The relatively low crime rate is reflected in Expat surveys. In general, Expats feel that living in Portugal is a safe country to live in.
Social Welfare Services
Education System
Portugal's education system comprises three stages.
Preschool education (optional) (ISCED 0).
Basic education (ISCED 1 and 2).
Upper secondary education (ISCED 3).
Preschool and basic education in Portugal are free. Upper secondary education splits into further studies and general, technical, and work placement training.
There are also many exceptional International schools in Portugal. You can easily find schools that use the educational systems of the USA, UK, Germany, France, and Italy. All teach in their home language and then have Portuguese as a second language module.
Healthcare System
There are three aspects to the healthcare system in Portugal:
Serviço Nacional de Saùde (SNS).
Special social programs of health insurance for certain professions.
Private, voluntary health insurance.
General practitioners and family doctors in primary healthcare centers are the principal carriers of primary health services. As a resident of Portugal, you have access to the SNS. This system works on fixed fees for services (taxas moderadoras), which means you pay for each doctor's appointment and prescription. These fees are waived for anyone under 18 or over 65. The SNS does not cover dental.
Your general practitioner (GP) also serves as the gatekeeper to secondary health services since there's no direct access to specialists. Hospitals carry out secondary and tertiary care and offer specialist ambulatory care.
The SNS has a 24-hour contact service which allows citizens convenient and simple access to health information and services.
Care is cheap, accessible, and world-class. Both the healthcare professionals and facilities in Portugal are of a high standard. But, there are some clear advantages to having private health cover. You have flexibility in the choice of care providers and you can avoid wait times in many cases.
You can get very reasonable healthcare insurance to cover access to the private system if you prefer that model. See our guide to choosing the right Expat health insurance for more information or get two quotes for comparison here.
Friendly people
Living in Portugal means you get to hang out with Portuguese people. In short, they are friendly, welcoming, and enthusiastic. In general, English is widely spoken. And, where it is not spoken, locals are unfailingly polite and patient.
Would life in Portugal suit you?
Living in Portugal means you'll experience an amazing culture influenced by many factors. It has established a stable economy over the years and will continue to do so with its current programs. Happily, this hasn't led to excess inflation, so Portugal's cost of living is still lower than many others. The country is effectively governed with creative responses to modern problems. The Portuguese government is proactive in responding to citizens' issues, such as housing, drug harm minimization, and taxation.
Portugal also favors its residents with tax incentives for certain individuals, free education, and universal health care services. All these things make a life in Portugal worthwhile! And living in Portugal is a great way to earn EU citizenship and an EU passport.
What are the next steps you need to take to live in Portugal?
The first step is to understand the best visa route for you and your family. Our moving to Portugal guide outlines all of the visas available to you. Have a read of the article, and if you are still unsure of the visa route and process, we recommend you book a consultation with our preferred Immigration Lawyers in Lisbon. Where Can I Live clients can book a 30-minute conversation (€57) where they will clarify:
The easiest visa route for you and your family, depending on your situation.
The requirements, steps, and timeline for the visa.
A quote for helping you to get the visa.
Portugal's bureaucracy and immigration system can be complicated to navigate. And, your English won't always help you as much of the application process requires Portuguese. Book your 30-minute consultation below and start your new life in Portugal!