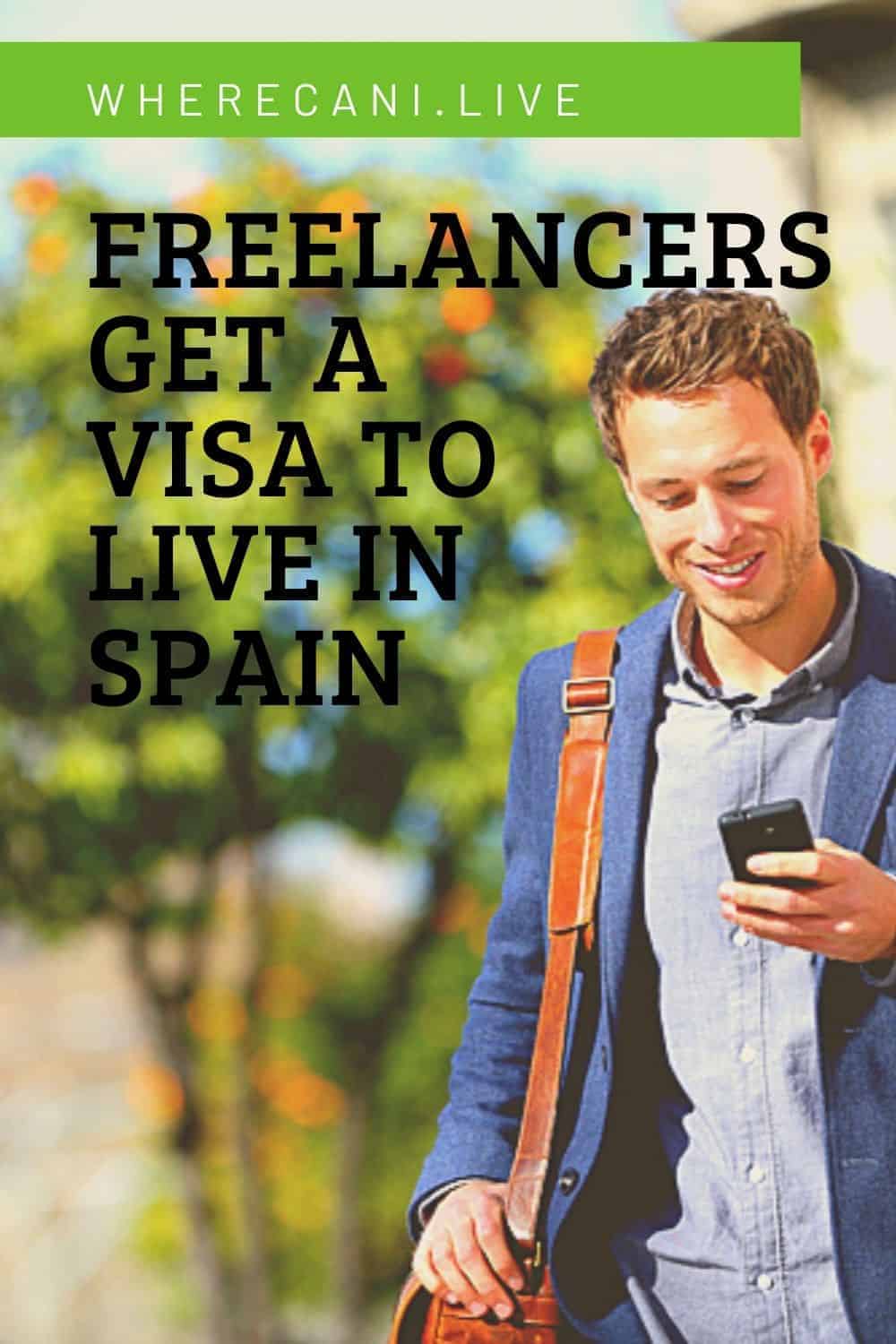 Spain ranks in most lists of the best places to live for Expats. And, the Spanish Non-Lucrative Visa is one of the most popular options for people wanting to move to this beautiful country. The concept is simple. The Spanish government is happy to welcome people from around the world who can financially support themselves. Because of that, this program doubles as the Spain Retirement Visa. We'll look at the requirements, application process, fees, and more. And, we'll explore Spanish citizenship pathways from the Non-Lucrative Visa Spain.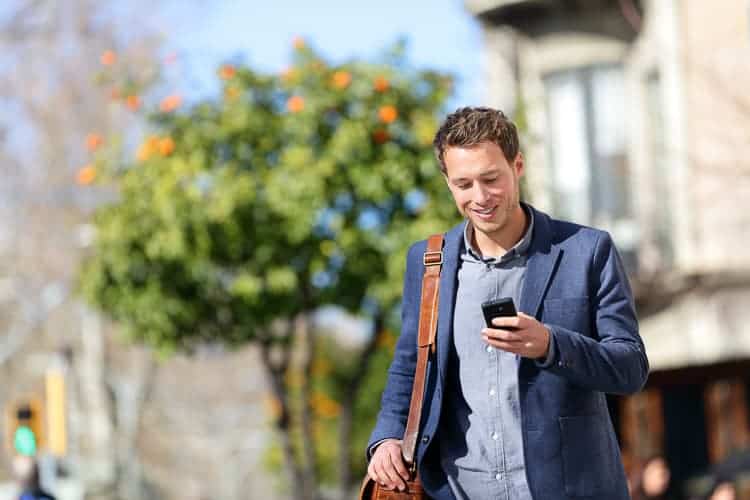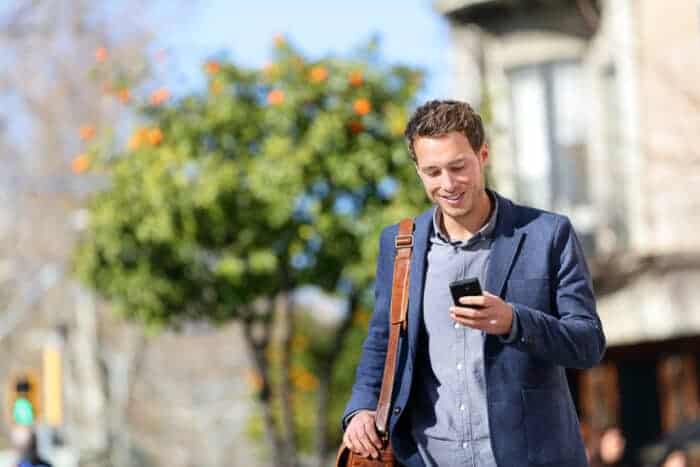 What does non-lucrative mean?
Non-lucrative means that you can support yourself without earning an income in Spain. For this, you need to show sufficient savings in a bank account. Alternatively, you must be able to show guaranteed income, like a trust fund disbursement or pension. Another path is income from investments like dividends, rental income from an investment property, or interest earned.
You cannot carry out economic or professional activity in Spain. In short, you can live here as long as you are not a burden to the Spanish people or taking jobs from locals. In Spanish, the visa is called "residencia no lucrativa España".
The Spanish non-lucrative visa is classified as an income visa. To see other options for this type of visa, please see our detailed article.
What are the advantages of the non-lucrative visa?
There is no investment in the Spanish economy required for this visa.
The visa is issued for a year but is available to be renewed for 2 x 2-year periods. This means it can meet the 5-year threshold for permanent residency.
It can be a pathway to Spanish citizenship and an EU passport.
You only need to spend six months per year in Spain to be able to renew the visa.
The residency allows travel to any of the 26 SCHENGEN member nations without a visa.
You can convert the non-lucrative visa to one of Spain's Work Permits after the first year.
Immediate family members can be included on your visa. Your dependants can attend school or study while on the visa.
You can study in Spain while on a non-lucrative visa. This includes paid internships.
You can make investments. These investments include shares in a business, stocks, and funds in Spain.
It makes an effective Spain retirement visa.
If you have all your documentation in place and meet the requirements, the visa is almost always approved. In this way, it is an easy visa to get for US citizens as well as other nationalities.
What doesn't the non-lucrative visa allow?
There are four main restrictions or conditions.
You cannot do any work that generates an income while in Spain. There is a grey area for remote work, but declaring you are working risks the application being rejected. Please see the section on Remote Work for more details.
You can undertake paid internships as they are classified as education.
You don't have access to the public healthcare system. You must have sufficient private healthcare.
No benefits are claimable by you or your family members on the visa.
You must spend more than 183 days of the first year in Spain to be able to renew the visa. This can make you a legal tax resident in Spain.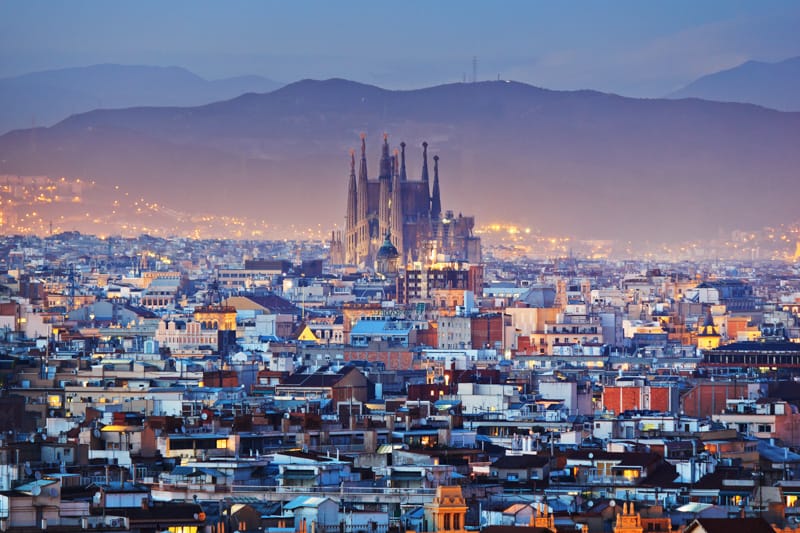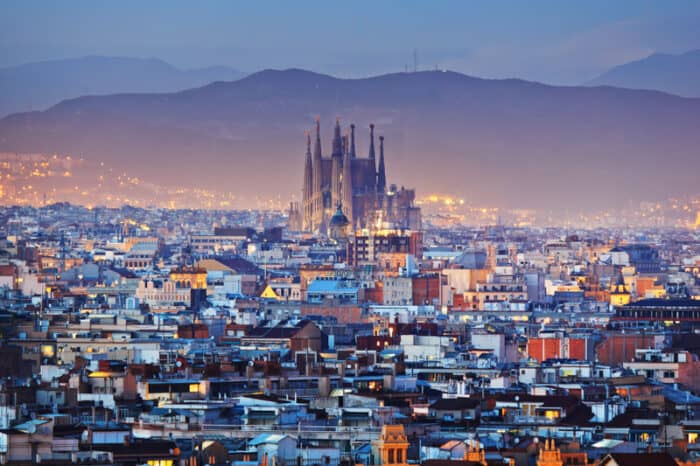 Who can apply for a Spanish non-lucrative visa?
This program is open to citizens of any non-EU nation. What's more, your family can be a part of the application. Eligible family members include your spouse or civil partner, and any dependent children.
This visa is ideal for:
Retirees who want to live in Spain.
Anyone with a pension, annuity, or endowment.
Those with healthy savings accounts.
Beneficiaries of income-producing investments.
Anyone who can afford to live in Spain without working!
Spain Retirement Visa
Spain does not have a specific retirement visa. But, the non-lucrative visa fits the bill perfectly.
As long as you meet the requirements, you can retire to Spain on this visa and then transition to permanent residency after five years.
As a retiree in Spain, you'll not be working. And, you will be able to show pensions and investments as evidence of your financial security for your retirement.
Non-lucrative visa Spain requirements
There are four requirements for the application. You'll need to show that you:
Can financially support yourself and any family members without working.
Have sufficient healthcare insurance.
Are in good health.
Don't have a police record for any serious crime.
We'll cover each requirement in detail.
Financial requirements for the non-lucrative visa
You need to show that you have sufficient funds to cover you and your dependents for the duration of the visa.
To come up with the amount the Spanish government uses the IPREM or Public Income Index. It is the figure the government uses to calculate many official thresholds.
The monthly IPREM for 2020 is €537,84, giving an IPREM of €6,454 for a year.
The amount you need to show is 400% of the IPREM, so €25,816 in available savings or guaranteed income.
You'll need an additional single annual IPREM of €6,454 for each family member on the application.
This table shows the total financial requirement for a range of applications.
| | |
| --- | --- |
| Who is applying | Amount Required |
| Single Applicant | €25,816 |
| Applicant + 1 dependant | €32,270 |
| Applicant + 2 dependants | €38,724 |
Submitting an application with the exact amount could raise questions. For this reason, the suggestion is to have €30,000 as a minimum for a single person application. If you include dependents on your application, add a similar buffer for them. Discuss this amount with your Spanish immigration lawyer; they'll be able to give you advice specific to your case and application. If you don't have a lawyer yet then we can recommend one.
We did a lot of research to find a great law firm to help you through this process. You can book a consultation with them here.
Generally, the savings can be in a bank account in your home country. But, for some nationalities, including China and Russia, the funds should be deposited into a local Spanish bank account.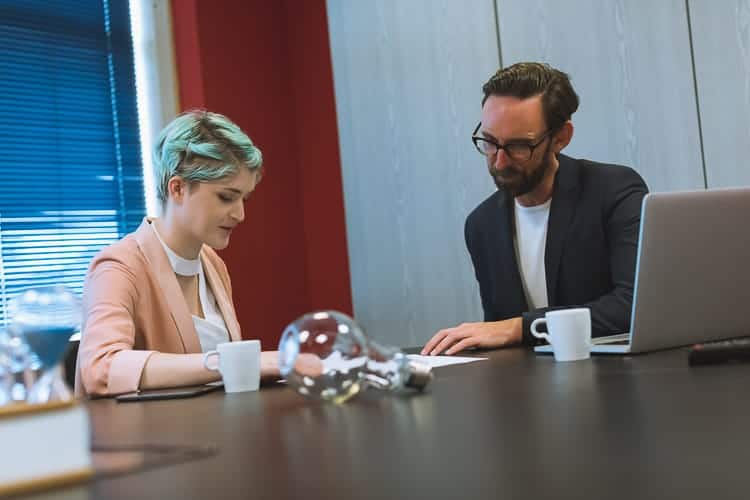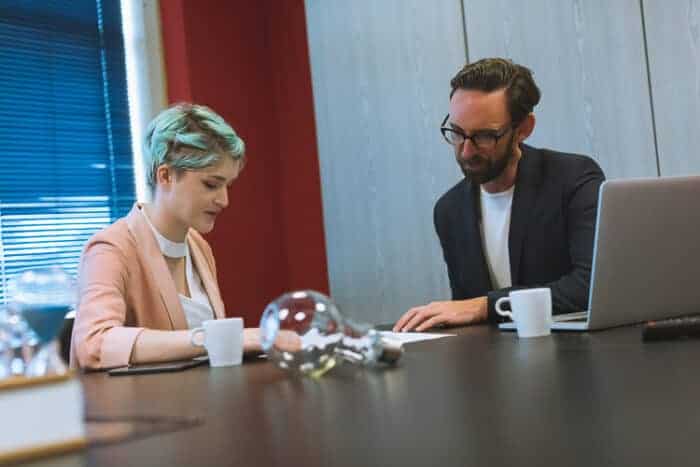 Health Insurance requirements for the visa application
You and any dependents on the application must be covered in the case of any health requirements.
The health insurance policy must be:
A private healthcare policy.
Written by a Spanish insurance company.
Full coverage in all of Spain.
Free of co-payments.
For the full year of the visa.
For more information on Expat health insurance, please see our detailed article.
Medical certificate
You'll need a medical certificate that is less than 90 days old. It should say that you are in good physical and mental health. You must also be free from any contagious diseases.
This document must be translated into Spanish.
Police report
The report should be issued by the Police Department where you have lived for the at least the last year. Consult with your Spain immigration lawyer as the exact periods vary for different embassies. Again, the certificate must be less than 90 days old.
The report should show that you do not have a criminal record of any convictions that would prevent the visa being issued.
This document must be translated into Spanish and must be certified with the Hague Apostille process.
Application process for the non-lucrative visa
There are two parts to the process, one in your home country, and another in Spain.
Home country application process
The first thing to note is that your application must be submitted in your home country at the nearest Spanish Consulate or Embassy.
We strongly suggest using an experienced Spanish Immigration lawyer to submit your application. The application process is complicated and detailed.
The documentation, translation, and certification requirements are specific and unbending. Get any of them slightly wrong, and your application will be rejected. Importantly, if your application is rejected, your application fees will not be refunded. You will lose what you have paid.
Also, be aware, the application process can vary slightly for each consulate or embassy. An excellent Spanish immigration lawyer will help to ensure that your application succeeds first time around.
As well as the non-lucrative documents detailed in the requirements above, you'll also need.
Your passport and certified copies of each page.
Two copies of the completed application form
Your visa fees (see below for full details of the visa fees.)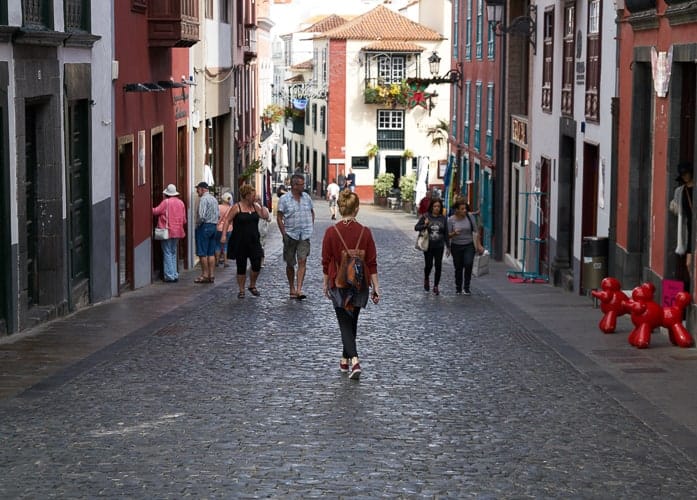 On arrival in Spain
Once you arrive in Spain you'll need to apply for a residence card within 30 days of arrival. You'll receive a TIE, or foreigner's identity card.
How much does the non-lucrative visa cost?
Visa fees for the non-lucrative visa vary by country of the applicant, due to reciprocity treaties. The fees must be paid in the local currency, usually by bank order. Here are some standard country fees in Euros for comparison.
USA – €123
Canada – €507
Most others – €80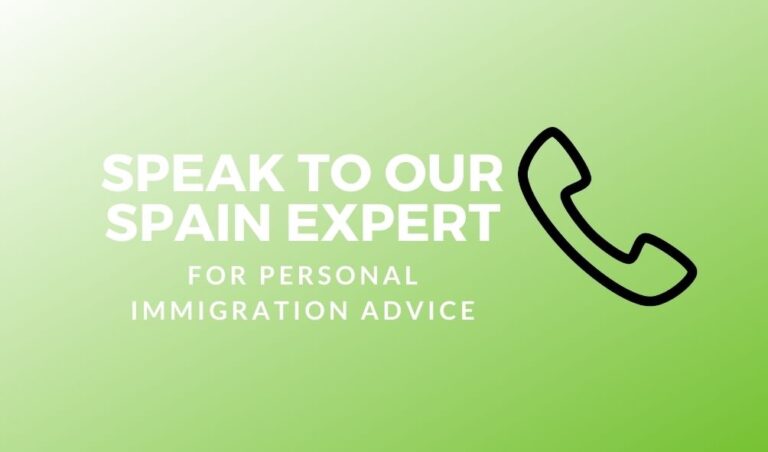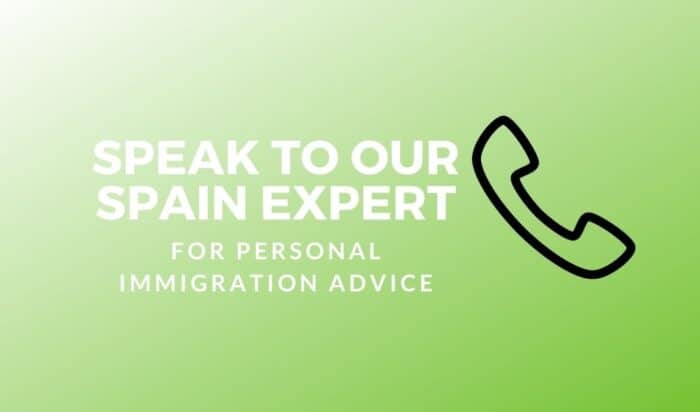 How long does the non-lucrative visa application take to process?
Application processing times will vary depending on where you apply. Most applications are processed between 2 and 5 weeks, but some countries can take up to 3 months.
Once the visa is granted, you have 4 weeks to collect your document, or the visa can be cancelled.
How long do you have to get to Spain after the visa is granted?
You have 90 days to arrive in Spain after your local consulate or embassy issues your visa.
What is the renewal process for the non-lucrative visa Spain?
The non-lucrative visa is renewable for two x two-year periods. This period is double the initial one-year of the visa.
The renewal process is similar to the application with a couple of key differences.
You must have lived more than 183 days in Spain in the first year of the visa. This requirement can have tax implications.
You can apply in Spain.
The financial requirement is 800% of the IPREM (to cover the full two years).
If you have kids of school-going age, you'll need to show they attended school.
Remote work on the non-lucrative visa
Remote workers applying for this visa have had mixed results. There is no provision for remote work in the legislation, but it does fit the intent of the legislation. For this reason, some consulates are granting the visa and some are rejecting it.
Also, there are complications to do with tax residency and where you would report income, pay social security, and more. Please speak to a Spain immigration lawyer before proceeding with remote income in your application.
To guarantee success you should look to one of the standard ways of showing income for the non-lucrative visa application.
There are people who work remotely while on this visa without declaring it, but this is not legal.
Freelancers, digital nomads, and contractors
You can't legally work on this visa while in Spain, regardless of where your clients are or where your income is generated.
If your business can be done from Spain then the self-employed Spain work permit (autonomo) may be a better fit for you.
Again, many freelancers and digital nomads who can show an income other than their location-independent business use this visa. But, it is not legal and could land you in trouble if the authorities figure it out.
Can I transfer my non-lucrative visa for another visa or permit?
Yes, but only after the first year. You can then apply for a Spain work permit while on a non-lucrative visa. The employment can be either as an employee of a Spanish company or as a self-employed individual.
You cannot transfer to the non-lucrative visa from, for example, a student visa. You must return home and apply there.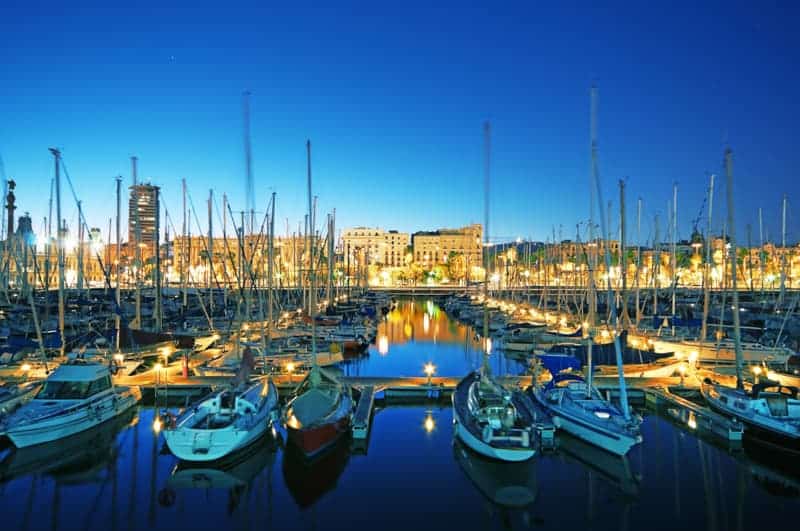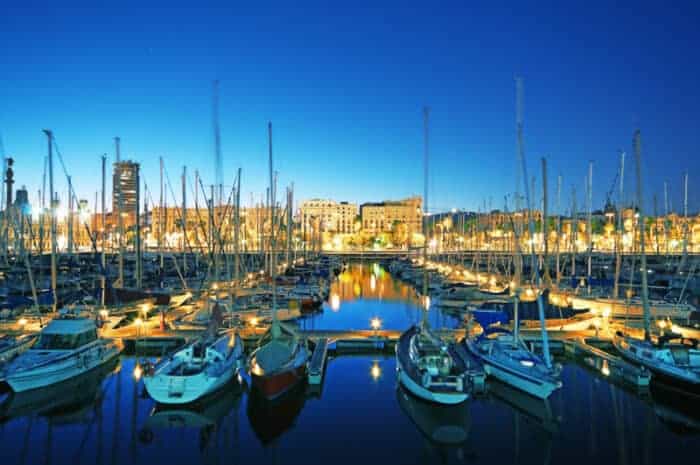 Tax implications of the non-lucrative visa
Please note – this advice is general in nature and is not specific to your circumstances.
To meet the renewal criteria, you must live in Spain for 183 days of the year or just over 6 months. If you live in Spain for more than 6 months of the year, you could be liable for registration as a Spanish tax resident.
This classification means that all your global income may be liable to Spanish taxation rates, payable in Spain. Different countries have tax treaties with Spain, avoiding double taxation, but it is worth investigating the implications of this ruling.
Is the Spanish non-lucrative visa for you?
This visa program is rightly one of the most popular for Expats in Spain. The flexibility and options make it a great way to move to the country and enjoy the lifestyle.
Be aware, as with many Spanish visa applications; there are hurdles. You'll need to ensure you have all your documentation is perfect order and exactly to the standard required by your embassy. Get one thing wrong, and your application can be rejected. If your application is rejected, your application fee will be lost.
Using an experience Spanish immigration lawyer can save you time and money. We have partnered with an excellent immigration law firm here in Spain. Book your first consultation with them here to understand if you qualify and the next steps to start your new life in Spain.
With peace of mind about the application process, you can go ahead and start planning your Spanish adventure!