What are the easiest countries to move to? Well, it's not as simple as it sounds because everyone's circumstances are different. Although there are thousands of immigration options to choose from, there are places that are easier to live in than others.
Moving to a country is more than a holiday; you're planning on being there for a while. We're looking at ways to legally live for a year or more in one country.
This article will show you the best opportunities to move abroad, no matter your circumstances. And many of these options are pathways to permanent residence, citizenship, and a new passport.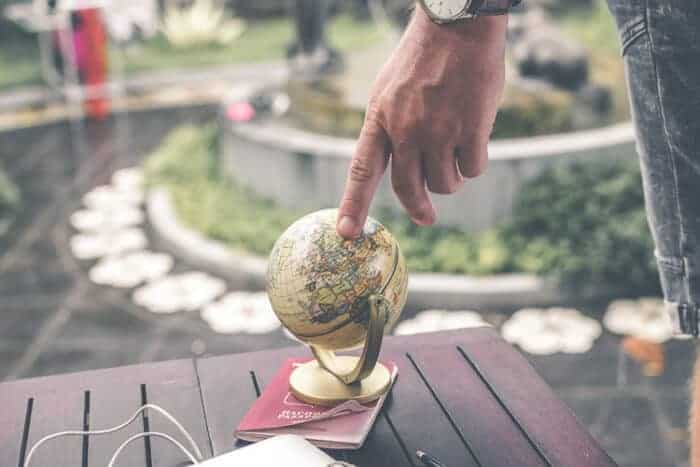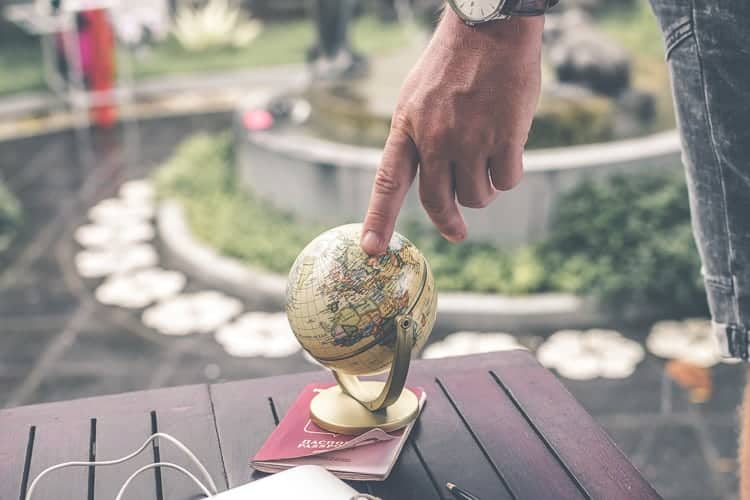 The only place that doesn't require a visa or residence permit
After World War One, the treaty of Svalbard (the Spitsbergen) made Norway sovereign over this Arctic archipelago. One of the clauses was that anyone could live and work on the island, regardless of nationality. In practice, there are three significant hurdles.
The Governor of Svalbard will only let you live there if you can support yourself.
You need a SCHENGEN visa to transit through Norway to reach the island.
You are in the Arctic circle. Outside Longyearbyen are just snow, polar bears, and Arctic ice.
If you can get past those three things, then some visa-free travel to Arctic splendor awaits!
The easiest countries to get a work permit
There is not just one type of work permit, with each country offering a range of ways to work. For example, Spain has ten different work permit programs.
If you are a freelancer or plan on owning your own business, there are specific work permits in many countries. And we'll check these out below. The process is different for anyone looking to be an employee in a company.
Most countries offer a standard work permit. Find a job that qualifies, meets the requirements, and you can get one. However, the hoops companies and candidates must go through can be difficult.
Skilled migration programs
Skilled migration programs offer a more accessible pathway. Some governments have welcoming immigration policies to fill the skills shortage in their country to benefit the economy and society. If your experience meets these requirements, skilled migration can be the easiest way to get a work permit.
And, the lists don't just contain the jobs you'd imagine. Sure, information technology, finance, health, and education often feature, but that is far from all. Here's a taste of the wide range of skills that are currently on in-demand occupation lists (alongside the more common jobs).
Austria: Black topper, roofer, mechanical engineer, train driver.
Australia: Aeronautical engineer, acupuncturist, electrician, and dressmaker.
Ireland: Radiographer, prosthetist, animator, web designer.
New Zealand: GP, veterinarian, chef, spatial scientist.
South Africa: Sheep shearer, architect, geochemist, forestry technician.
UK: Biological scientist, dancer, chef, welder.
And, countries often have even simpler pathways if you are prepared to work outside major cities. Regional and rural demand lists are usually more comprehensive than popular Expat cities, and many have fewer restrictions. Significantly, you can always move after a certain period.
Our Skilled migration guide has details of these programs and more.
Opportunities for entrepreneurs and founders
Small businesses boost economies. Many governments see the value in attracting entrepreneurs and startup founders for the energy and ideas they bring. The scope is endless; it could be opening a restaurant, an online business, or creating the next Facebook.
All you need is an idea for a new company or business and some financial backing. What's more, the immigration programs often offer more than just a residence permit. Government support, funding, access to incubators and investors, and help with markets are available.
These countries all have excellent startup immigration.
Chile
Denmark
Estonia
France
Ireland
Mauritius
Portugal
Spain
Check out our Startup Visa article, where we look at each program in more detail.
Golden visas and investment opportunities
Golden visa programs trade residency for investment. Some programs offer a direct path to citizenship but are often expensive. Many cheaper programs offer residency, which can later be a pathway to citizenship. Examples include the Portugal golden visa scheme and the Greece golden visa program. There is also a wide range of investment opportunities; a house to live in, a company, business investment, shares, bonds, investment property, and many more.
Some of the best Residency by Investment programs include:
Antigua & Barbuda
Cyprus
Mauritius
All of these countries have reputable Residency by Investment (RBI) programs. And as little as USD $50,000 can get you in the door.
Our Investment Visa article has all the information you need to choose the perfect program.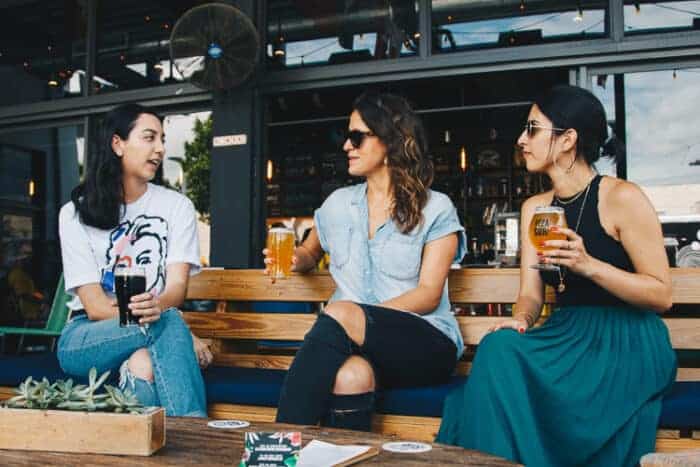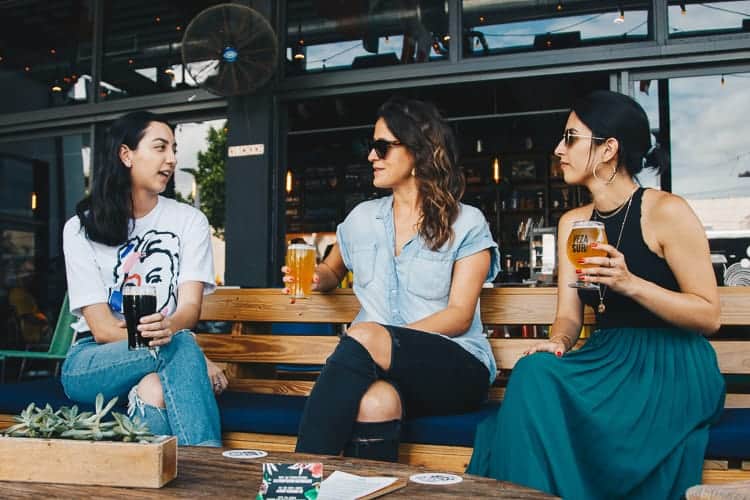 The easiest countries to immigrate to for students
A student visa is an excellent way to get a taste of life abroad. There is a wide range of courses, levels, languages, and qualifications on offer.
Language classes, degree courses, and vocational training are all popular with international students around the world. And, many students find opportunities to live and work in their new home once their studies are complete.
Some of the best student immigration programs include:
Australia
Canada
France
Mauritius
Portugal
Spain
The Netherlands
New Zealand
Mexico
Norway
Check out all the details in our Student Visa article. We cover these ten programs and many more around the world.
Post-study work visas
A Post-Study work visa gives you time to find a job after your studies. Just a few countries offering this opportunity include:
Germany
Spain
Mauritius
New Zealand
UK
While these programs don't guarantee residency or a work permit, they do give you the best chance of success.
The easiest countries to move to for young people
Working holiday visas are another option for those under thirty-five years. From Argentina to Vietnam, sixty countries offer these opportunities. Popular programs include:
Argentina
Australia
Austria
France
Germany
Ireland
Italy
Japan
New Zealand
Philippines
Slovakia
South Korea
Thailand
Turkey
Vietnam
New Zealand and Australia are known for welcoming immigrants. The countries also have a lot of English speakers, making them perfect for American Expats. If you're between the ages of 18 and 30, you can qualify for a working holiday visa in both countries.
Each program is different, but there are some standard features.
Your work should be to support your visit, not advance your career.
You'll need a new visa or residence permit after the working holiday.
You'll need funds to cover yourself and appropriate health insurance.
Explore all your options in our Working Holiday Visa article.
Income visas are a great way to move
Remote work and retirement visas are part of a wider family of immigration programs. Many places offer residency to people who can show a steady income. And, if you have a regular monthly income, these can be the easiest and best countries to immigrate to.
There are three standard requirements:
Meet the income requirements to support yourself while living in the country.
Have sufficient health insurance.
Be of good character.
From there, the programs vary enormously.
The annual income requirement can range from USD $7,000 in Nicaragua to USD $150,000 in the Cayman Islands.
Working is treated differently. A program may:
-allow any work.
-forbid any work.
-allow only remote work.
-allow freelance working for clients outside the country.
Sources of income
All programs will accept passive income. That is income from pensions, annuities, investment income, etc.
For money earned through work, programs differ widely.
Look for immigration programs with names like:
Passive Income
Person of Independent Means
Freelancer, remote work, or digital nomad
Non-lucrative
Rentista
Retirement
Check out our article with details of our favorite income visa programs. Our recommend programs include:
Aruba
Argentina
Germany
Indonesia
Malaysia
Nicaragua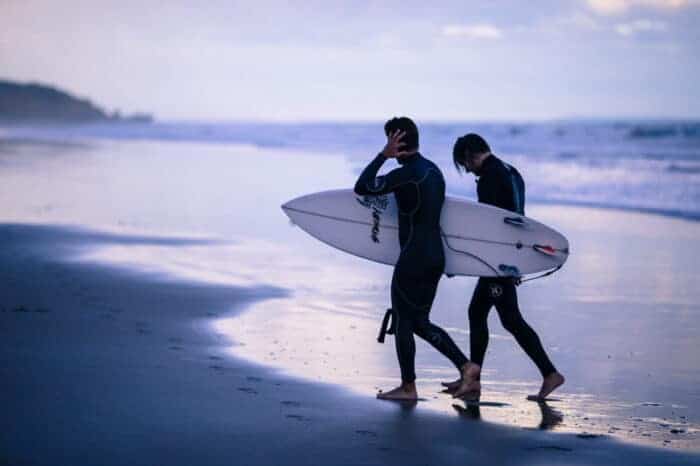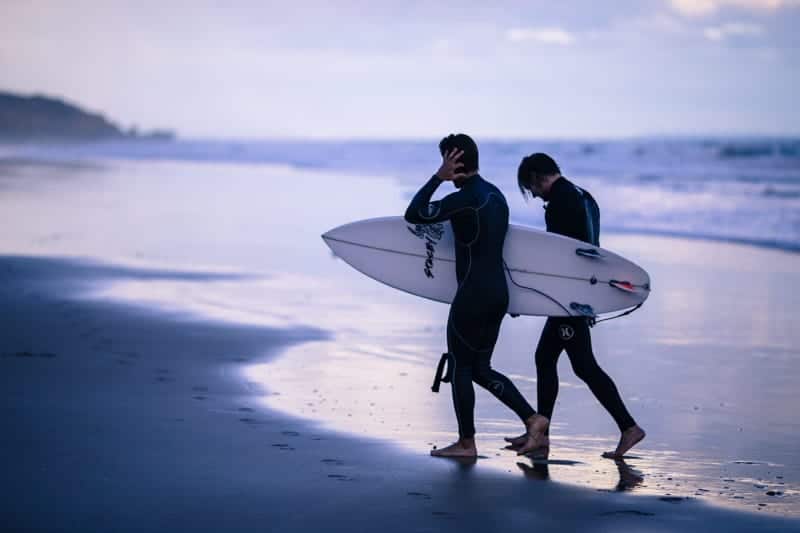 The easiest countries for remote workers and freelancers to move to
A job offer or career that allows you to work from home opens doors. In general, you need to show that you have enough money to support yourself while you are living abroad. Remote work moved front and center during the COVID-19 pandemic, and remote work visas have become popular.
Some of our favorites are:
Argentina
Barbados
Croatia
Czech Republic
Dubai
Estonia
Germany
Mauritius
Mexico
Portugal
Spain
See our comprehensive article on remote work visas and remote work abroad.
Freelancers have additional options in Europe and in South-East Asia.
The easiest countries to move to for retirees
For those a little older, there are many retirement visa programs. Some have a minimum age, but many do not.
For all, you'll need to show that you can support yourself and have international, national, or Expat health insurance.
The amount you need to show varies greatly. However, if you have these amounts in pension, annuity, or investment income, you could be eligible. Here are some examples of the amount of income you'll need.
We've written a guide to retiring abroad and the best retirement visas. We explore these options and other popular retirement programs.
Best countries with treaties
Your passport may be all you need to live and work in another country. International treaties give special rights to citizens of certain counties and regions. If you are lucky enough to have one of these passports, moving to another country is easy!
The European Union (EU), European Economic Area (EEA), and Switzerland
These citizens can all live and work anywhere in the region. You'll need to register as a resident, but the door is open for you.
MERCOSUR
Citizens have the right to free movement and employment in South America's five-member and four associate states. This treaty covers the citizens of:
Argentina (Full MERCOSUR member)
Brazil (Full MERCOSUR member)
Bolivia
Chile
Colombia
Ecuador
Paraguay (Full MERCOSUR member)
Peru
Uruguay (Full MERCOSUR member)
Australia and New Zealand
Citizens of these two nations can move freely between the two. Australians are automatically granted a residence permit, and New Zealand's an SCV – Special Category Visa.
Panama Friendly Nations Visa
This program changed in August 2021, making it harder to qualify. However, it can still be a good option for those looking to move to Panama. The citizens of fifty nations qualify for the program, which offers a two-year temporary residence permit, and then you can also gain permanent residency and citizenship.
Some countries on the list are:
Andorra
Australia
Brazil
Canada
Croatia
France
Hong Kong
Ireland
Malta
Mexico
The Netherlands
New Zealand
Republic of Korea (South Korea)
South Africa
Taiwan
The United States of America (USA)
To see if you qualify and for more details, see our Panama Friendly Nations Visa guide.
Other cool residency options
Montenegro yacht owners and crew
This Adriatic nation has special recognition for yachts berthed in a Montenegro marina for more than 90 days. The owner and crew are entitled to a one-year residence permit. This makes Montenegro the easiest country to move to for boat crew in the Balkan region.
South Korea English teachers
If you're a native English speaker, South Korea offers an interesting opportunity. The K-2 visa allows native English speakers to stay in South Korea and teach English. The Japan Exchange and Teaching Program (JET) is another excellent option for English speakers looking for an easy country to move to.
Thailand Elite Residence Program
This program can lead to gaining residency in Thailand for up to twenty years. There are seven levels to this program, available from as little as USD $20,000 payment. As well as a residence permit, this program comes with some cool perks. Complimentary airport transfers, fast-track immigration, and a 24-hour concierge service are all included.
German Berlin Artist Visa
German has a program for artists, writers, and more who live in Berlin. You must be self-employed and able to support yourself and have a home in Berlin.
Nicaragua Reforestation Residency Visa
Nicaragua's residency by investment program is targeted at reforesting land. Your minimum investment is USD $35,000 and should generate some profit. You have a massive advantage if you seek permanent residency from day one. There's no restriction on nationalities who can apply; it is a pathway to citizenship.
The easiest countries to get citizenship
Moving for a year or two is one thing, but what if you want to settle down? Eventually, many Expats hope to get citizenship in their new home for themselves and their children.
But, many people are eligible for dual citizenship they may not know about. And for them, a second citizenship may be the easiest way to live in other countries.
If this is the path you want to follow, we're got the guide to the easiest countries to get citizenship in 2022.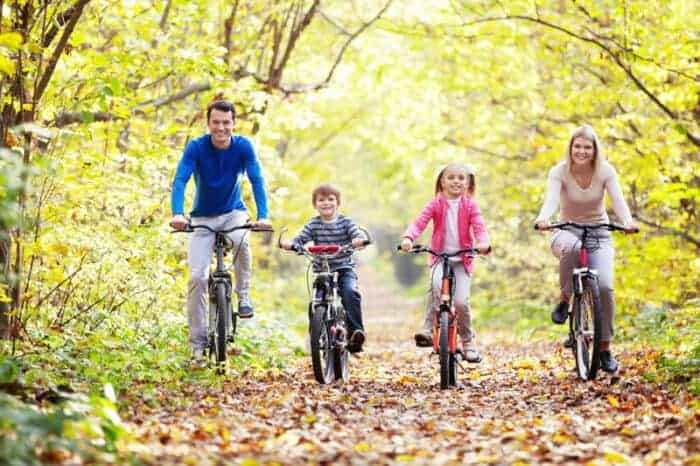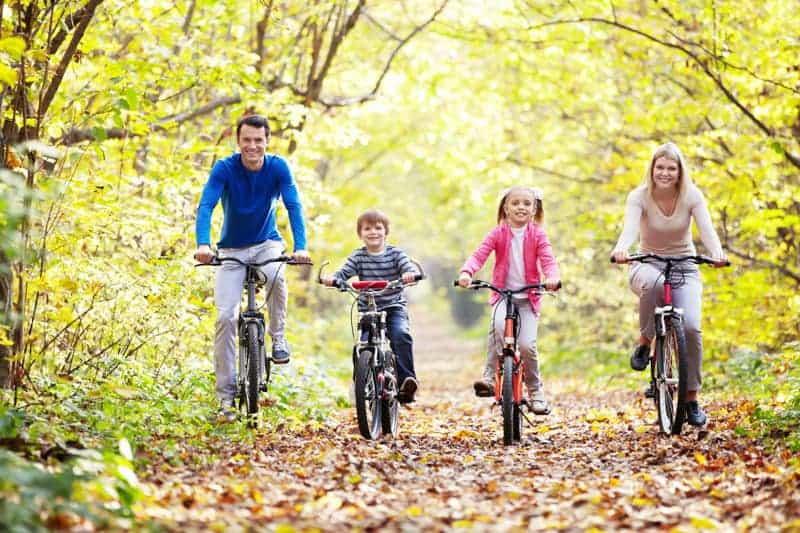 The easiest countries to move to from the USA
Many people are moving from more expensive countries like America to ones with a low cost of living, better opportunities, a more relaxed lifestyle, and many other reasons. American citizens are welcome in most countries. You don't have to go far to find several countries that rank highly in surveys of American Expats. Some of the easiest countries to move to for Americans are right next door.
Canada
Canada is a popular destination with a wide range of immigration options. It's also an English-speaking country with a large Expat community from around the world. US citizens will also enjoy political stability, a thriving economy, and numerous international schools in the country. Their student visa and work permit program are both excellent for Americans looking to move north.
There's also a popular express entry program that requires a certain number of points for eligibility. There are also family visa options for those who have Canadian family members.
Mexico
Mexico is also home to many American Expats, where a low cost of living and a pleasant climate are big draw cards. And, there are accessible immigration programs for people of all ages and stages.
Argentina
Argentina is also drawing increasing numbers of Americans. Their rentista, pensionado, and investor visas are all popular options.
All the European countries below are also great options for Americans looking for easy immigration.
The easiest European countries to move to
Europe is home to millions of Expats from around the world. The lifestyle and security are big draw cards. From the sunny Mediterranean to the beautiful Scandinavian nations, the ideal European country offers a wealth of choices. Here are our top three easiest countries to move to in Europe.
Spain
Spain is our best pick. It has accessible visas for many people. Work, study, investment, and retirement are all covered by Spain's immigration program.
Portugal
Portugal is a close second. With everything from working holidays and golden visas to starting a business, Portugal's welcoming immigration policy is the first pick for many. The Global Peace Index has established Portugal as the fourth safest country in the world, so you know it's safe for Expats. If you're looking to move to Europe, getting Portuguese citizenship should undoubtedly be at the top of your list.
Czech Republic
The Czech Republic is famous for many things, including the Zivno. This option for a work permit is excellent for many freelancers, digital nomads, and remote workers.
For skilled workers, Germany, France, and Ireland are all achievable.
Check out our article on 18 ways to get EU residency.
Which is the easiest country to move to?
The easiest and best countries to move to are different for each person. And, the easiest country to move to is not necessarily the best country to live in. However, we hope that this article highlights some of the easiest ways to move abroad, get dual citizenship and build a new life.
FAQ