Retirement in Mexico is extremely popular with Americans, Canadians, and other Expats across the globe. And it's no wonder! The low cost of living, pleasant climate, and proximity to the U.S. make Mexico an ideal destination. If you're looking at Mexico for retirement, here's everything you need to know, including the best places to retire in Mexico.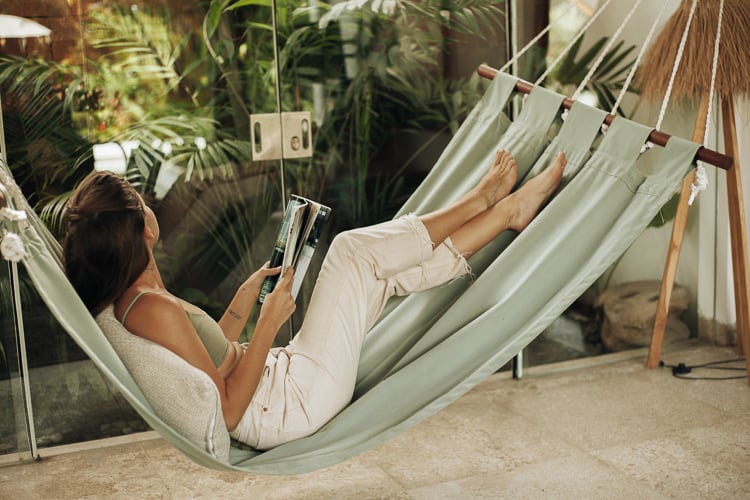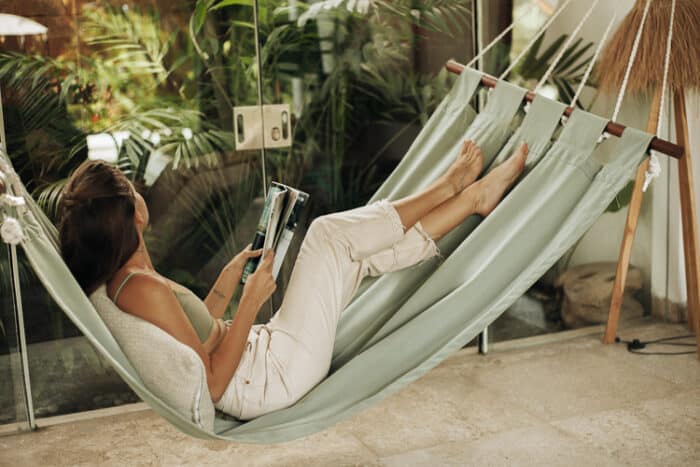 Disclosure: We only recommend products and services we would use ourselves and all opinions expressed here are our own. This post may contain affiliate links that at no additional cost to you, may earn us a small commission. Read the full privacy policy here.
Is retiring in Mexico a good idea?
Yes, especially if you're coming from the U.S.A., Europe, or Canada. There are 5 great reasons to retire in Mexico:
1) Mexico is cheap
Expect to pay about half of what you would in the states for your monthly budget. Of course, this depends on where you decide to settle. A nice apartment in Mexico City could cost you a little over USD$600. You'll also save on utilities, transportation, and medical care, which are much less expensive. Many retirees find they can live quite comfortably on $1,500 or less a month with all expenses included.
For more details, please check out our Mexico Cost of Living guide.
2) Easy immigration options
Obtaining temporary or permanent residence is possible for many retirees if you can prove you have enough monthly income. Plus, since the country is now using UMA to calculate financial solvency (more on that below), it is easier to qualify. Most retirees enter Mexico earning a pension or annuity and with no intention of working. Because you'll be engaging in non-remunerative activities, you may be eligible for permanent resident status right away. Read more here for a comprehensive explanation of visa requirements.
3) Variety of cities to choose from
Mexico is a big country! This scale means you have a lot of choices for where you want to live. You may enjoy a quiet coastal life, a vibrant city life, or a relaxed life in the mountains. It also means you'll have plenty of places to travel around to and explore once in the country.
4) The weather
The climate is a big draw for visitors of all ages. Retirees, in particular, appreciate the sunny and warm weather they can depend on nearly all year long. Those who want more heat should look at coastal regions and those at lower elevations like Tulum. Those who want more consistent mild (but still lovely!) weather should look at cities in the high desert like Mexico City.
5) Close to home for Americans and Canadians
Traveling to the U.S. or Canada is much easier (and cheaper) than if you were retiring in Europe. Living in Mexico, you'll still be able to see friends and family back home regularly. And maybe they'll be more likely to visit you!
If you are splitting your time between your home and Mexico, the short trips are a bonus.
How much money do you need to retire in Mexico?
How much money you'll need depends on where you live and what kind of lifestyle you lead. However, most retirees find they can live very comfortably for about half as much as in the United States or Western Europe. And this includes extra luxuries like house cleaners and gardeners.
Additionally, Mexican residents over the age of 60 receive an INAPAM card (Instituto Nacional para las Personas Adultas Mayores) which further reduces costs. This national senior citizen organization provides discounts on many items.
Seniors will receive reduced airfares, bus tickets, medical services, admission fees to museums, concerts, and other cultural events. And, if you're a homeowner, you can also sometimes get discounts on your property taxes.
Mexico Retirement Visa – Rentista / Pensionado Visa
Mexico issues both temporary and permanent residency retirement visas (Rentisa or Pensionado.)
The requirements are pretty simple. You need to show you can support yourself while living in Mexico. However, if you don't think this immigration permission is the right one, we have more options in our guide to Mexico Visas and Residency.
Different consulates and embassies have slightly different amounts and requirements. The figures below are a general guide – your Mexican Immigration Lawyer will know what you need for your application.
It's important to note that these income caps are changing. As of 2016, Mexico decided to move from using Minimum Salary (MS) to Unit of Measurement and Updating (UMA) for calculating economic solvency.
In short, UMA requirements are much lower than MS, but not all consulates have made the switch to using UMA (though they should). For example, using MS, the income requirements for permanent residence as a retiree is around $3,700 a month USD.
Using UMA, the figure is closer to $2,300. For a temporary residence permit, the UMA requirement is only around $1,400 a month.
You generally will apply in your home country at the closest consulate. If this is your case, you should check with your Mexican Immigration Lawyer to see which figures your consulate accepts.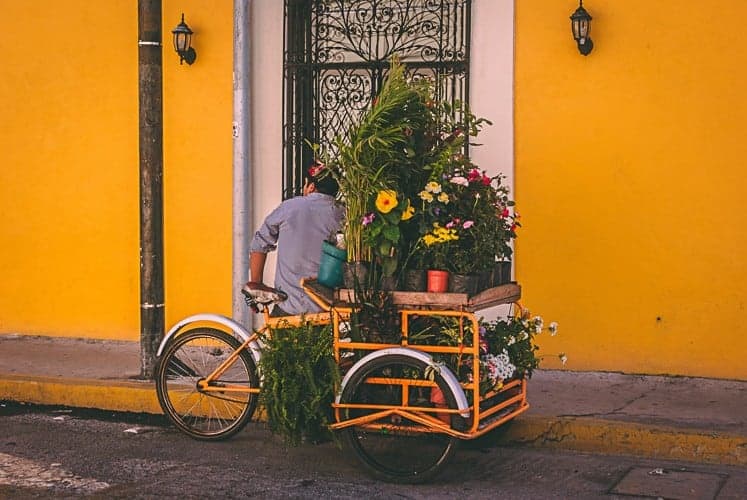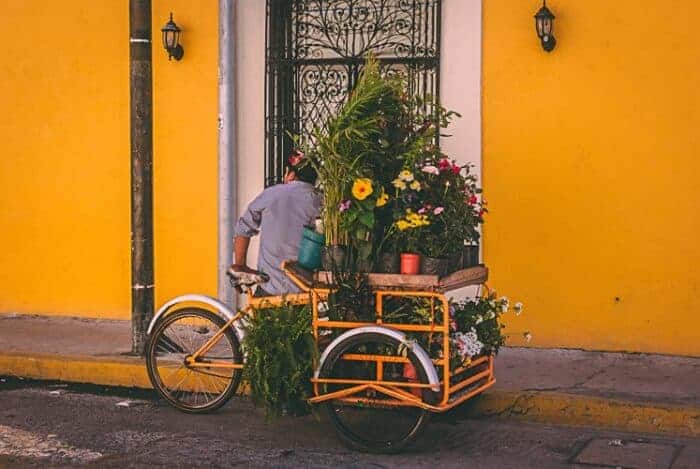 Temporary Mexico Retirement Visa (from 180 days to 4 years)
There is no age restriction on the Temporary Residence option.
Employment or pension income of USD$1,400 -USD2,500 per month. OR
Twelve months of bank statements showing a minimum balance of USD25,000 – USD40,000 at the end of each month.
Also, you should budget an additional USD$600 – USD$750 per dependent on top of the amounts above.
Permanent Mexico Retirement Visa (Indefinite leave to remain)
You must also be more than 64 years old to apply for this option. And, if you don't have the required amounts, you can enter on a Temporary Visa and change your status in the future.
Pension income of USD$3,000 -USD3,500 per month. OR
Twelve months of bank statements showing a minimum balance of USD130,000 – USD140,000 at the end of each month.
Also, budget an additional USD$600 – USD$750 per dependent on top of the amounts above.
The Mexico retirement visa does not allow you to work automatically. However, once in Mexico, you can apply for a Mexico Work Permit.
Retire in Mexico on Social Security
Using the UMA requirements, it's entirely possible to retire and live in Mexico using only US Social Security (SS) payments. The average SS payment is $1,430 so many US retirees will meet the lower UMA income requirements.
Also worth noting is that most retirees receive health insurance through Medicaid, which does not offer coverage outside the United States. Because of this, you'll need to explore your health insurance options. We have written a guide on how to choose the best value international insurance – please check out our Expat Health Insurance guide.
You can also speak to our recommended health insurance broker, International Citizens insurance. They will help you compare plans, answer your questions, and find the best-suited insurance plan for you. It doesn't cost you any more to use a broker.
Does Mexico tax retirement income?
In general, you should only pay taxes once on your retirement income. Depending on your tax residency, this may be in Mexico or in your home country. Mexico has a double taxation agreement with U.S., UK, Ireland, Canada, and other European countries.
These agreements mean that although you will have to pay taxes on retirement or investment income, you won't have to pay twice. Before you move to Mexico, check with an accountant in your home country to have a complete understanding of what you'll need to do.
Likewise, you should find an accountant in Mexico to help you file your taxes and avoid costly mistakes. Many offer services in English.
Best places to retire in Mexico
Tulum
Tulum is on the Riviera Maya on the Caribbean coast. Over the last couple of decades, this gem has grown from a small fishing village to a sought-after choice for Expats. It's not the lowest-cost option out there, but here you'll find white sand beaches, archeological sites, and a peaceful way of life.
San Miguel Allende
San Miguel has a large population of Expats, making it a welcoming place for retirees. The city is full of history, culture, and the arts to keep you busy for the rest of your years. This colonial highlands town is one of the best places if you want to enjoy Mexico's rich culture.
Playa del Carmen
Prices in Playa del Carmen are a bit higher than elsewhere in the country. However, this Caribbean coastal resort has gorgeous beaches, fishing, and the international airport in Cancun is only 30 miles away.
Huatulco
Huatulco is on the Pacific coast and is close to the Sierra Madre mountains. This city is unique; it's an entirely planned community made by the National Tourism Fund (FONATUR) 40 years ago. Huatulco has a village feel with both affordable and luxury accommodations available. It's also very eco-friendly, with much of its energy generated by wind turbines.
Lake Chapala
Lake Chapala is over 50 miles long, and small towns are dotted along its coast. The most popular are Chapala, Ajijic, and Jocotepec, which have the highest concentration of foreigners in the whole country. There are lots of local English language entertainment options, and the higher elevation makes the climate more reliably temperate most of the time. The lake estates are among the best Mexican retirement destinations for those wanting to live near a strong Expat community.
Guadalajara
Guadalajara is excellent for the retiree who wants more of an "authentic" Mexican experience. You'll find fewer Expats here than in places like Lake Chapala or Mérida. While it is a big city with plenty of culture and entertainment offerings, it is also very affordable to live here. Plus, you'll encounter much more Spanish than English in the streets and market here. Think of it as free language lessons, and if you learn a few words, it will go a long way!
San Felipe
San Felipe is a booming Expat retiree location and only a two-hour drive to the U.S. border on the Baja Peninsula. This city is one of the best places to retire in Mexico for those traveling back and forth from the United States. It still has that laid-back Mexican lifestyle but is less of a tourist town than nearby Rosarito.
Puerto Vallarta
This Jalisco town is found on the Pacific Ocean's Bahía de Banderas. Puerto Vallarta is a well-established tourist town with a bustling economy. This development means that there is no shortage of facilities and entertainment for retired residents. And, you can shop till you drop for local and imported clothes and goods. What's more, it is known as a safe spot for Expats and locals alike. Crime rates have been consistently low and have declined even more in recent years. And, although it is in the Mexican hurricane area, the Bay protects Puerto Vallarta from the worst of the weather.
Cheapest places to retire in Mexico
If you're looking for the cheapest places to retire in Mexico, try Ajijic, Puebla, or Merida. These options are ideal for those on a fixed pension or Social Security.
Ajijic's reuired budget could be 40% to 50% of what it would be in the United States. Plus, being on Lake Chapala, you'll be surrounded by other Expats like yourself.
Puebla is a short drive from Mexico City, so you'll always have quick access to Mexico's biggest city. That said, Puebla itself is Mexico's fourth-largest city, and the historic city center's offer much to those who spend time locally. It is safe, picturesque, and one of the cheapest cities in Mexico for retirees.
Mérida is the state capital of Yucatán with beautiful colonial architecture. The town is close to the coast and also has many affordable places to rent or buy. It's also considered the safest city in the country and a new favorite for many retiring from abroad.
How to retire in Mexico
Retiring in Mexico could be the best decision you make. Thousands of people from around the world are enjoying Mexican retirement life today.
Now you know the requirements, check out our Moving to Mexico guide. has all you need to know to get started on your adventure today.