Mexico is a beautiful country and a wonderful place for Expats to move to. But, the idea of moving abroad can be overwhelming. Don't worry – here is the complete guide on How to Move to Mexico. We'll cover Mexico visas and residency, banking, accommodation, language, and more.
If you want to make the immigration process more manageable, you can use one of the Mexican immigration companies we recommend. We did a whole lot of research for you. Click here to connect to an immigration lawyer.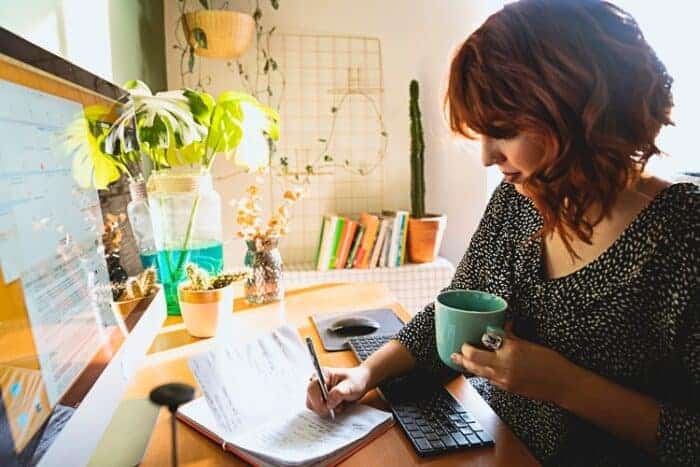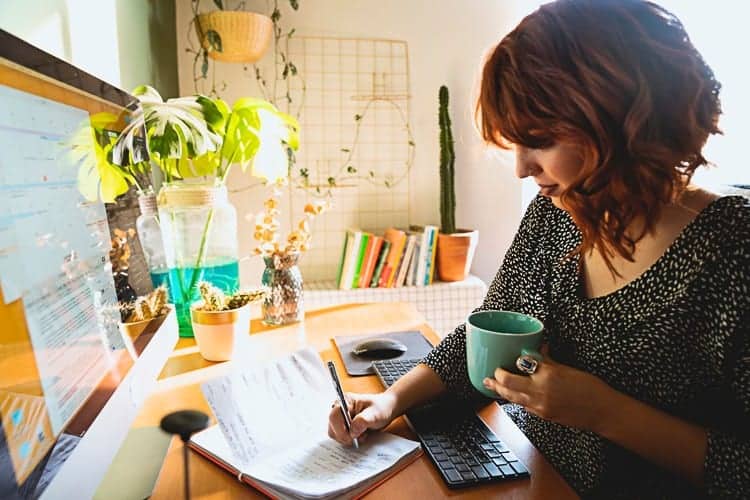 Relocating: How to Move to Mexico
Relocating to a new country takes time and planning. You have to wrap up life in your home country while ensuring everything is in place in your new home. This guide will focus on making the nuts and bolts of the move as easy as possible.
For information on finding work, healthcare, or schooling, read our guide to Living in Mexico. And we've also got a complete guide to Retiring in Mexico for those lucky enough to have the opportunity.
Mexico Visa and Residence Permits
When it comes to immigration permissions, how you move to Mexico will depend on why you want to move and how long you want to stay. The answers to those questions will decide the type of Mexico visa you need.
A non-immigrant (No Inmigrante, FM3 visa) Mexico visa is for visitors staying less than four years with the intent of moving back home.
An immigrant (Inmigrante, FM2 visa) Mexico visa is for stays longer than six months and those who plan to take up permanent residency.
Note about income requirements: Mexico is making the transition from Minimum Salary (MS) to Unit of Measurement and Updating (UMA) for calculating economic solvency. The switch is not yet complete, which means you'll find some consulates using MS and others using UMA. The UMA figures are significantly lower than the MS figures, making qualifying easier for those on fixed incomes to move to Mexico.
Short Term Visas (non-immigrant visas)
Visitors Permit / Tourist Visa (Visitante')
If you've never been to the country and want to know if Mexico is right for you, a short visit may be best. For this type of trip, you can enter on a tourist visa called the Mexico visitors' permit. This permission is not a standard visa; it is a permit you receive when you arrive in the country.
The visitors' permit allows you to stay for 180 days. This is plenty of time to find out if you're ready to move to Mexico and if you want to pursue residency.
---
---
Temporary Resident Visa (Visa de Residente Temporal)
If you stay longer than six months, you can apply for a Temporary Resident Visa at the Mexican consulate nearest you to start the temporary residency process. You may be able to apply when you are already in Mexico, but only in specific cases, including families and spouses of residents. In most cases, if you're currently in the country as a visitor, you'll need to return to your home country to apply.
This Mexico visa is a one-year residence card that you can renew for up to four years. After that, you need to apply for a permanent residency visa. Mexican immigration officials may ask you about your income in Mexico and other details.
Once approved, you'll get a sticker on your passport. You then have 30 days from when you arrive in Mexico to register with the local immigration office and obtain your physical residence card. A one-year temporary card costs $4,413 MXN (around $220 USD), and a permanent residence card costs $5,379 MXN (around $270 USD).
Ways to qualify for the Temporary Resident Visa:
Show you've had an average monthly investment balance of USD$36,000 during the past twelve months.
Prove a monthly tax-free income greater than USD$2,170 during the past six months.
Be a scientific researcher in Mexican waters.
Have an invitation from a public or private organization to participate in an unpaid activity in Mexico.
Applying for the Youth Mobility visa (see below.)
Family Unity (your common-law partner or spouse is a temporary or permanent resident in Mexico.)
Own property in Mexico of at least MXN$5,668,000 (roughly USD$280,000.)
Have shares in a Mexican company of at least MXN$2,834,000 (roughly USD$142,000.)
Youth Mobility Visa
If you're under 30 and thinking about moving to Mexico for less than a year, look into a Youth Mobility Mexico Visa. If you're a citizen of Canada, France, Germany, South Korea, or New Zealand, you may be eligible for a Working and Holiday Visa. To qualify, you must be between 18 and 30 years old. This visa lets you live and work in Mexico for up to one year.
Note: you may need a letter from the Mexican government with support to undertake this type of visa.
If you are a Chile, Colombia, or Peru citizen, you may be eligible for the Pacific Alliance Working Holiday Visa in Mexico.
Mexico Investment Visa
Investors can obtain a temporary residence permit with an investment of MXN$2,464,400 (roughly USD$125,000). You can renew your temporary permit for up to four years and then apply for a permanent residence permit.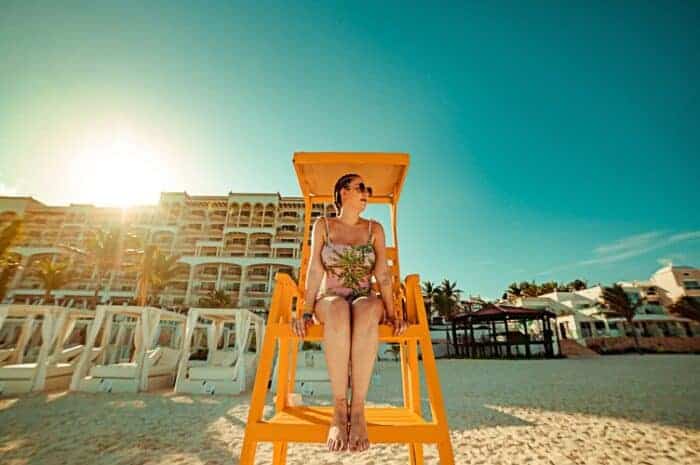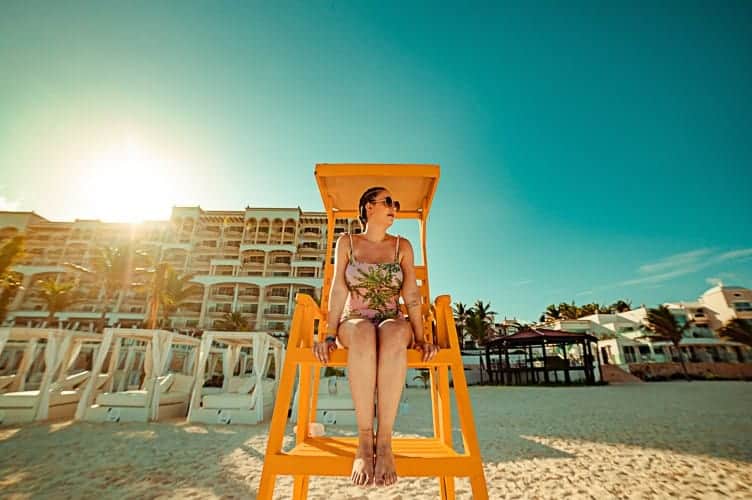 Long-term Mexican visas and residence permits
Long-term visas and permanent residence permits are considered immigrant visas. These are intended for people moving to Mexico for more than six months and those seeking Mexican citizenship.
Permanent Residence visa (Visa de Residente Permanente)
This Mexico visa is for anyone who wants to become a Mexican citizen eventually or intends to become a permanent resident in Mexico. You will almost always need to apply for this in your home country and meet one of the following criteria:
Have close family in Mexico.
Show adequate income if you wish to retire in Mexico.
Have lived 4 consecutive years under a temporary residence permit.
Have lived 2 consecutive years under a temporary residence permit while married to a citizen.
Obtain residency through asylum or humanitarian grounds.
Mexico Retirement visa
You can apply for a retirement visa (pensionada) you can prove your monthly income is at least USD$2,500. Or, you can show investment or bank accounts with an average monthly balance equivalent to USD$145,000 for twelve months.
Using the retirement Mexico visa means you are not allowed to engage in any paid employment. If you wish to start your own business or do something on the side, you will probably need different immigration permission. If you don't meet the income requirement for permanent residence, you can enter the country under a temporary visa for retirement. Have a read of our comprehensive guide to retiring to Mexico for more information
Mexico Family Visas
If your spouse is a citizen or permanent resident of Mexico, you are probably eligible for residency. If your spouse is a citizen, you can apply for citizenship after living together in Mexico for two years. Please note that your status as a spouse needs to be legally recognized in this country.
If one of your grandparents is a Mexican citizen or permanent resident, you can live in Mexico. After four years of living in Mexico, you can apply for permanent residency.
If your spouse has a Mexican grandparent or grandparent who is a permanent resident, you can live in Mexico. After four years of living in Mexico, you can apply for permanent residency. Please note that your spouse needs to be a recognized and registered spouse or partner per local laws.
Mexico work permits
If you've secured a job before moving to Mexico, your new employer will apply for a work permit with the National Migration Institute. Once they complete their application, you can then apply for a work visa. You can also work with a permanent residence visa without having to apply for a separate work permit.
What if you stay longer?
We have a complete Mexican Dual Citizenship and Passport by Naturalization guide with everything you need to know.
Using a quality Mexican Immigration lawyer will improve your chances of a successful application and save you time and effort. You can book a consultation with our recommended Mexican Immigration company here.
Moving your things
When moving your personal goods to Mexico, know that you have a unique one-time window to bring these items duty-free into the country. This is known as the Menaje de Casa, or household items exemption.
You'll apply for this at your Mexican consulate after obtaining your visa and pay a USD$130 fee. You'll also need to provide a detailed inventory list in Spanish.
If you're entering under a temporary residence permit, it's expected that everything you import will be exported back to your home when you leave.
Important: For Mexican customs to release your goods after you've arrived, you must have validated your residence permit first. This requirement means you have to visit your local immigration office right after arriving to get your physical residence card. If you do not have this, you'll have to pay to store your goods until it is procured. This shouldn't be too challenging if you're flying in since your stuff will likely arrive after you.
Try to book a reputable moving company at least two months before moving to Mexico to ensure all your stuff gets there in time. See our Guide to picking the perfect International Removal company. We'll help you find the right mover at the best price.
Opening a bank account in Mexico
You can generally wait until you get to Mexico to open a local bank account. Be aware: most banking is still done in person in Mexico. So, you'll have to physically go to a bank to open an account, even with large and popular banks.
That said, the process of opening an account can be reasonably straightforward compared with other countries. You'll need some simple documents to begin the process, including:
ID (like your passport)
Proof of residency
Proof of legal entry
Some of the biggest and most reputable banks in Mexico are BBVA Bancomer, Banorte, Citibanamex, and Banco Santander. These large banks offer good service to international clients.
Tip: Much of Mexico is still a largely cash-based culture. You won't be able to use credit cards in many places, so it is worth carrying some cash at all times.
Please check out our International Money Transfer guide for the best ways to move money to Mexico.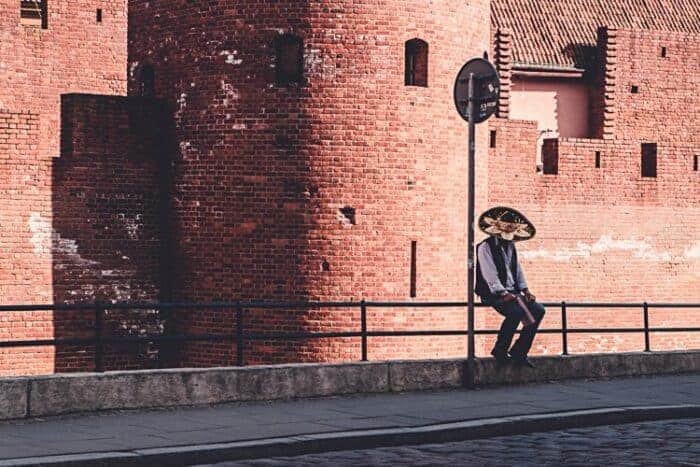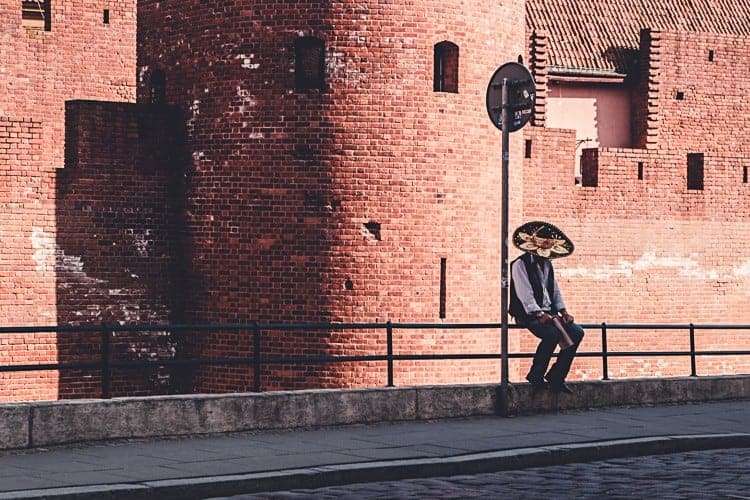 Moving to Mexico from the USA
Moving to Mexico from the United States is significantly easier than moving further abroad. Because Mexico is so close to the U.S.A., many potential residents will first visit the country as a tourist. Often the laid-back culture of Mexico wins Expats over.
The two countries share a 2,000-mile-long border, and most major airports offer direct flights to American air travel hubs. This allows you to explore the country and get a feel for the country before making any big decisions.
A Large American Expat Community
Around 1.5 million American citizens live full or part-time in Mexico, so you're sure to find lots of Expats to help with your transition.
The Cost of Living is Lower than in America
Americans moving to Mexico will find the low cost of living to be a significant benefit. The low cost of basic necessities like fresh produce and even luxuries like eating out is often more affordable in Mexico.
Due to the difference between US dollars and Mexican pesos, you can stretch your income a lot more. So many Expats even indulge in a more extravagant lifestyle by hiring house help, for example. Living in Mexico as an American, you can get a higher quality of life at a fraction of the cost.
Many US Brands are Available in Mexico
American Expats will feel right at home in Mexico when it comes to familiar US brands. Well-known American and international brands are readily available in Mexico. You will even find famous supermarket chains like Walmart, Home Depot, and Costco in the country.
A Pleasantly Warm Climate
Beach towns in Mexico, such as Puerto Vallarta, Playa del Carmen, and San Miguel De Allende, have tropical and hot weather all year round. Here, average daytime temperatures range from 80 to 90 degrees.
Mexico Is Welcoming to Americans
Americans are generally welcomed in Mexico. The Mexican Immigration Department is used for U.S. citizen applications and American documentation.
However, we still advise using a quality Mexican Immigration lawyer to ensure you choose the correct residency option and successfully apply.
Rent vs. Buy – Mexican Property options
When you move to Mexico, we always suggest renting a property before you choose a place to live. Mexico is huge, and the climate, economy, and residents vary by region and by city. You'll get to experience your chosen destination and decide if you enjoy the community. You can check out the actual cost of living in your chosen part of the country. Check out our Living in Mexico guide for the best places to rent or buy property in Mexico.
You may be asked to pay the rent in cash, don't worry, as this is not uncommon. Do insist on a receipt of payment, so there is no argument!
Sitges link Vivanuncios, or Mercado Libre, and Inmuebles24 all have list properties to buy and rent. It's a great way to see what you can afford (and how much luxury you'll have!)
What to do about healthcare when you move to Mexico
Several world health publications rank Mexico as a country with an accessible and affordable healthcare system.
Mexico has both public and private healthcare systems. Residents are eligible for universal medical care from the Mexican healthcare system. While the public sector provides comprehensive geographical cover, the quality of service is not as good as the private sector. For this reason, many Expats choose to take out a basic private insurance policy to access Mexico's excellent private healthcare system.
While the care is exceptional in the private system, the private health insurance costs are much lower than in places like the USA. We've looked at quality Expat health insurance companies that cover Mexico and have picked two excellent companies. We suggest getting quotes from these two companies as a start.
---
---
Do you need to learn Spanish?
Many places in Mexico have high levels of English. For example, in Mexico City or Puerto Vallarta, you could get by most of the time with just "Hola" in Expat areas.
As most locals only speak Spanish, you'll generally miss out if you don't decide to learn at least some Spanish. Small interactions with neighbors, shopkeepers, and such add a natural richness to many Expat's lives. And, in emergencies, you fare better if you can understand what is going on. It will help you with customs, legal paperwork, finding a job, and opening a bank account.
Apps like Duolingo and online platforms like iTalki can help you get started with your Spanish lessons before you move to Mexico.
And, doing a language course or exchange is common once you arrive in Mexico. The CEPE (Curso de español y cultura mexicana para extranjeros) offered by the Universidad Nacional Autónoma de México (UNAM) has a great reputation. They offer virtual courses online or in-person lessons in many Mexican cities and towns. And they target your specific level, so you get the most out of the class.
7 Bonus tips – How to move to Mexico
Mexico doesn't require you to have an international or Mexican driver's license. As long as your license from your home country is current, you can use it to drive legally in Mexico.
If you're moving to Mexico from North America, most (if not all) of your electronics will still work. Now it's just up to you if you want to move them to Mexico. If you travel from Europe, many will not, and you're better off purchasing new items in Mexico.
Please make use of our incredibly practical moving abroad checklist to help keep you organized.
Be patient. If things don't happen exactly the way (or speed) you are used to, getting frustrated won't help.
Don't get caught out with bad exchange rates and hidden charges at Foreign Exchange stalls. Use our International Money Transfer guide to save.
Make friends using Facebook groups and services like MeetUp. Both have many Expats groups who share information and friendships. Get started before you leave, so you have some links to your new home.
The Mexican emergency number is 911, so there is no change for US Expats. However, If you're not from the US, you may want to update your phone contact with this critical number.
What's your next step in moving to Mexico?
Now you know how to move to Mexico. And getting your paperwork sorted is the next essential step. We've hand-picked a couple of brilliant Mexican Immigration Lawyers to make your life easy. We did the research and assessment to choose them, and we don't get paid for the recommendation. We think they'll help you choose the best Mexican Visa and ensure your application is accepted.
Moving to Mexico FAQ from Where Can I Live