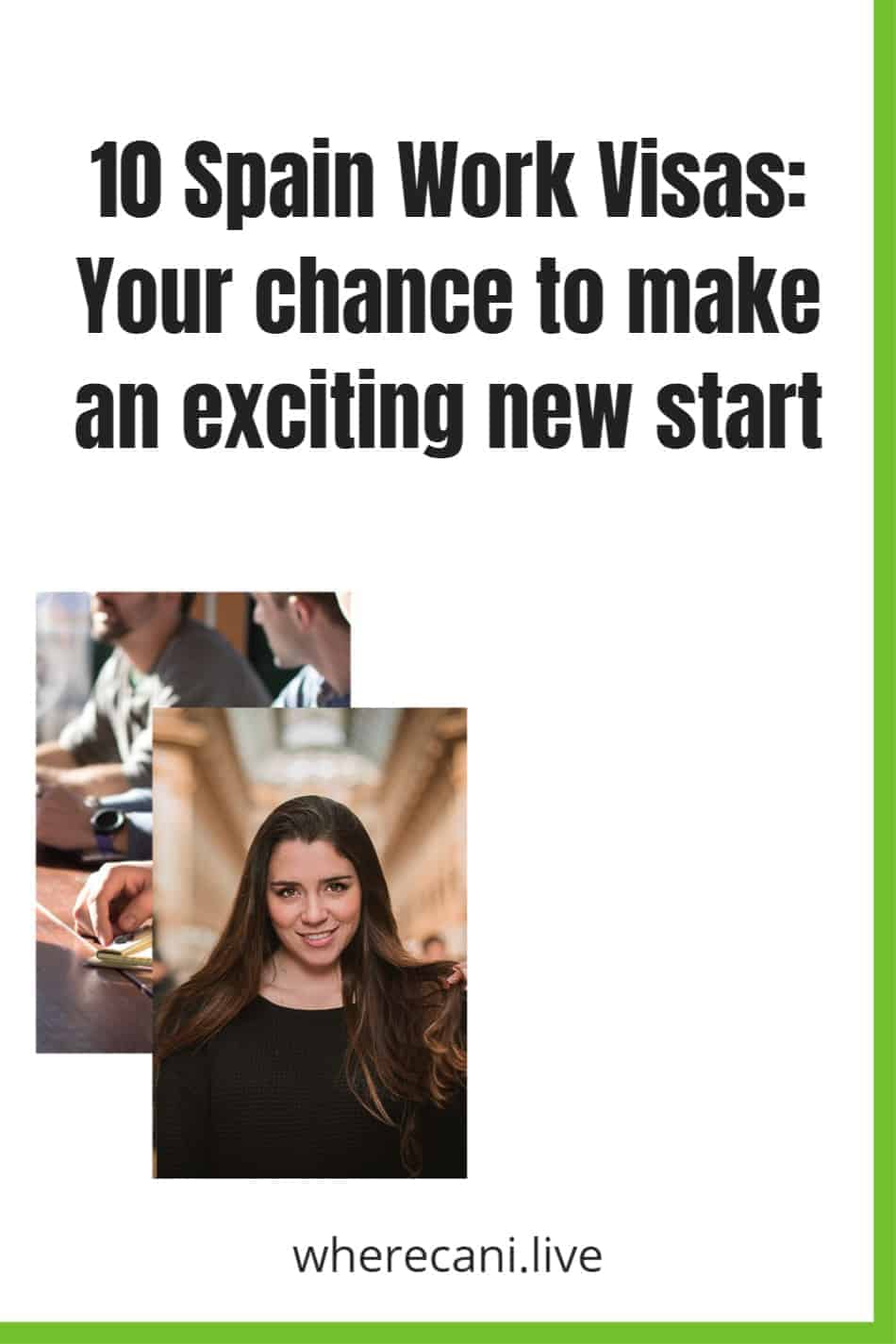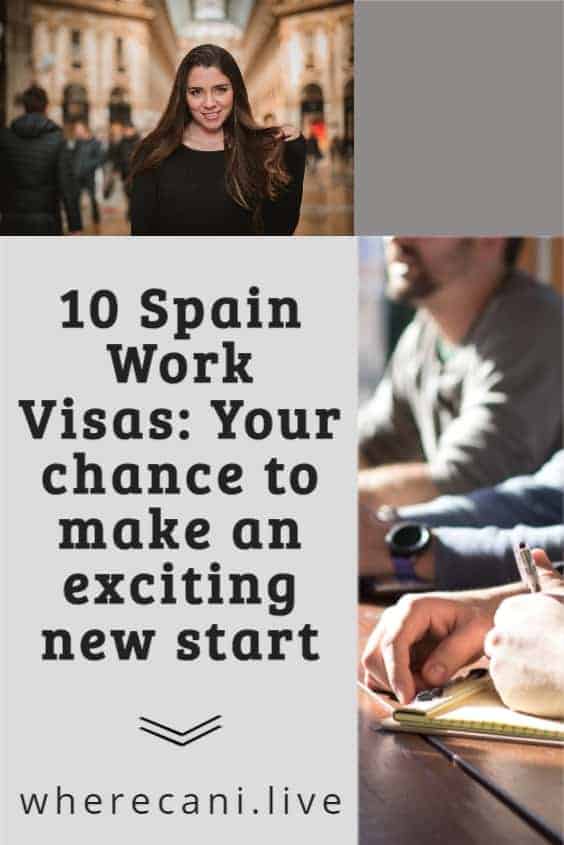 Have you dreamt of moving to Spain? Good news, Spain has a variety of ways that non-EU citizens can legally live and work in the country. Here are your Spain work visa options, including the Spain Work Permit, EU Blue Card, Entrepreneur Visa, and the Skilled Professional Visa. And we'll show you how to succeed with your Spanish work permit application.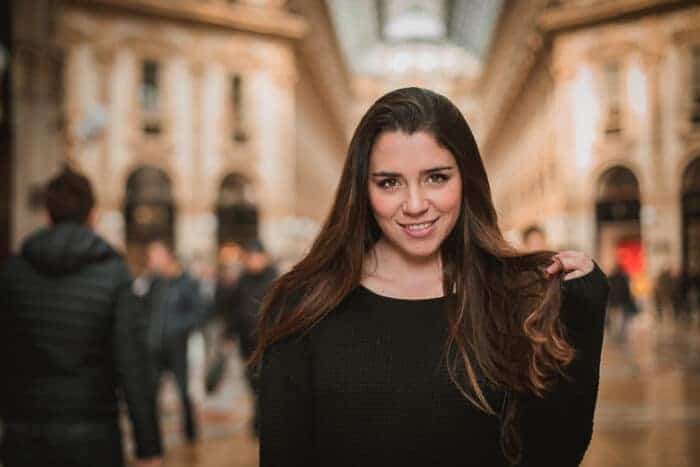 How to live and work in Spain
Firstly, citizens of the European Union (EU) or European Economic Area (EEA) or Switzerland can live and work in Spain. You will need to register with both the immigration and taxation department in Spain.
For the rest of the world (see Appendix 1 for a full list), you do need a visa to work in Spain. If you are found to be working illegally, you could face prosecution and deportation. For some illegal immigrants, the arrigo process may be an option to continue living and working in Spain.
Happily, there is a wide range of options to work legally. You can work as a permanent resident in Spain. This means that any of the pathways to permanent residency are also options for working in Spain, including Spain's Golden Visa. And, direct family members of an EU citizen can also work without a specific work permit.
UK citizens who are moving to Spain after Brexit will now need a permit to work in Spain.
But what are the best options for the rest of us?
Spain Work Visa options
Spain Work Permit: Employee (permiso de trabajo por cuenta ajena)
This option is for foreigners looking to work for a Spanish business. You need to have an offer of the job subject to a successful work permit application.
But, not all jobs qualify. So, step one is to go out and find a job offer that meets one of the requirements below. If the job doesn't meet one, your chances of a successful application are very low.
Your occupation is on the list of in-demand jobs and skills. In Spanish, it is called el catálogo de ocupaciones de difícil cobertura. In the past, the list has included areas as varied as artificial intelligence, application developers, and crane operators. Bear in mind, the list constantly changes, and COVID-19 will impact labour market demand in 2020 and 2021.
or
The Spanish business offering the job has tried and failed to fill the job with an EU citizen.
The exception is direct family members of legal Spanish residents. Any job offer from a Spanish company will do if this is your situation.
There are three critical things to bear in mind.
You cannot apply for your work visa from Spain; you must be in your home country. The consular office then processes the application.
You cannot accept the job, or sign a contract until you have the work permit. Any acceptance should be conditional on a successful application.
The company must apply to the Ministry of Labor for the visa on your behalf.
The employee work visa is valid for up to one year. After that, you can renew for two additional two-year periods. That makes a total of five years, after which you'll be eligible for a permanent residence permit.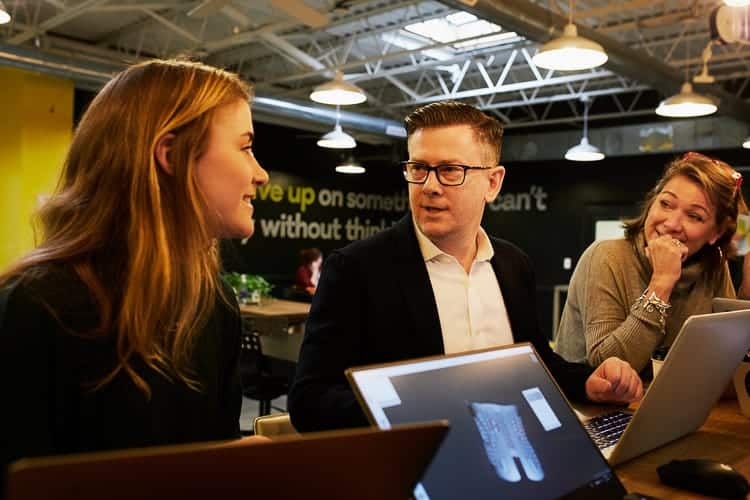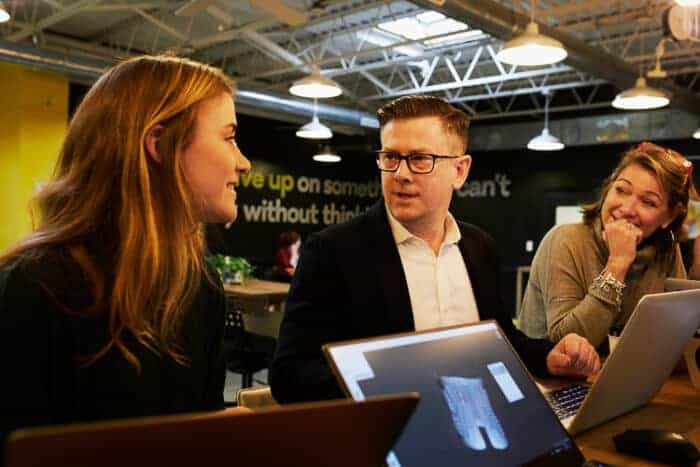 Spain Work Permit: Self-employed (permiso de trabajo por cuenta propia)
This visa is for self-employed people. This residence permit can cover freelancers, professionals, or small business owners.
To qualify you need to show four things.
You are qualified and capable of running the business successfully. You can show this with evidence of formal education, vocational training, or work experience.
There is sufficient funding to cover both business and personal expenses for the year of the visa.
A business plan to show the certifying authority that you have a strong chance of success.
The positive impact your business will have on the Spanish economy. The first prize here is a projection of creating jobs for Spanish nationals.
Again, you cannot apply for this visa while you are in Spain. You need to apply at the nearest embassy or consulate in your home country, and the consular office processes the application.
The visa is valid for one year. You can renew this Spain work visa for four additional years. At each renewal, you'll need to show that the business is still viable and that you have enough money to cover the additional year.
After five years, you'll be eligible for permanent residence in Spain.
You'll need to register as an autonomo once you set up your business in Spain. An autonomo is the tax and employment structure for sole-traders and small business in Spain.
Can you include family on the Work Permit application?
No, you cannot include family on the work permits above. But, after you have been in Spain for one year, they may be eligible for a family reunification residence permit.
Highly Skilled Professional Work Permit (Highly qualified worker)
There is a separate Spain work visa for highly qualified professionals that take senior roles in Spain. This visa has several significant advantages over the standard Spanish work permits.
To qualify, you must:
Have a job offer from a qualifying Spanish company. These are large companies or medium-sized companies in high-importance areas of the economy.
Be working as a senior manager, or in a highly-skilled technical position.
Be earning a significant salary. The exact amount varies depending on the role and industry.
or
Have a job offer from a University, Research Institute, or government department in a qualifying role. These roles could be as a researcher, skilled technical professional, or a lecturer/trainer.
The main advantages include:
The role does not have to be on the in-demand list or pre-advertised to Spanish nationals.
You can include your family in the application so that they can join you immediately. And, they can also work here.
The visa application processing time is ten business days.
Your work permit is valid for up to two years and is renewable.
The company must still apply on your behalf, but you can be in Spain at the time of application.
The Highly Skilled Worker permit can be a complex application. To start, you must ensure that your role, company, qualifications, and experience are all correct. Finally, all documentation must be in a valid format and correctly submitted. We strongly recommended using a Spanish immigration lawyer to ensure a positive outcome.
Other countries also offer Skilled Work Visa options, but not just for highly skilled professionals, see the link for all the details.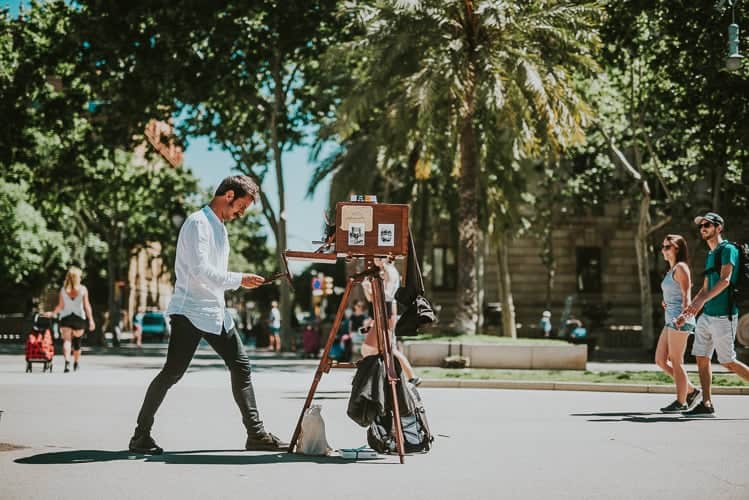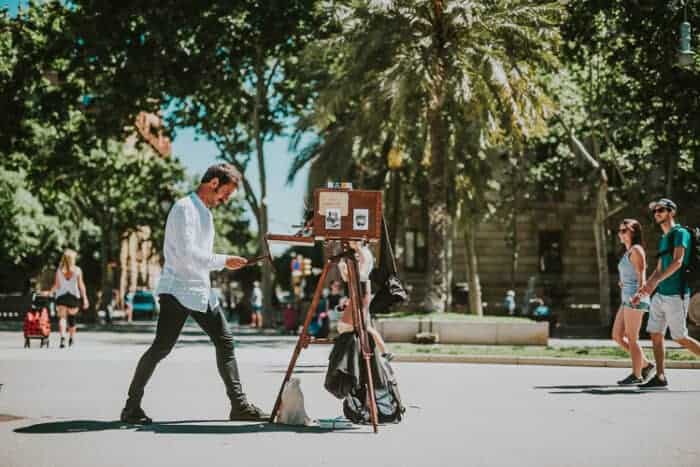 Work Permits for Students
While studying on a Student Visa
If you are in Spain on a Student Visa, you can work for up to 20 hours per week. But, be aware that you don't have an automatic work permit for this.
You'll need to find a job and have your prospective employer apply for the Spain work visa to the Oficina de Extranjería. You can do this while you are in the country.
There are three conditions.
Your contract is for less than 20 hours per week. This restriction applies equally in term time, holidays, and vacations.
The job will not interfere with your studies.
Your contract must not be for longer than the student visa.
Internships as part of your studies
Internships that are a component of your study are not considered employment. So, for this type of work, you don't need a work permit, even if the internship is paid.
For an internship that is not a part of your study, you'll need to apply for another of the work permits listed here.
After you complete your studies
Spain's Job Search Visa gives you a year to find employment after you finish your studies. You can use any of the pathways we describe in this article as an immigration path. So, it is not a work permit, but it can give you the opportunity to get one.
To qualify for this long-term residence permit, you need to show two things. Firstly, that you can support yourself while you look for work and secondly, that you have proof of healthcare coverage. This can be Spanish health insurance or Expat health insurance.
You can apply for your work visa from Spain. And, your study time (50%) and this visa count towards your permanent residence time.
Check out other countries that offer a Post-Study Work Visa in our in-depth article.
Seasonal Work Permit
The Seasonal Work Permit is similar to the Employee visa above.
The employer must apply on your behalf.
You cannot apply if you are already in Spain.
There are also three other requirements. You must:
Have accommodation in Spain.
Have covered your travel costs.
Intend to return to your home country at the end of the visa.
These visas are valid for the time of your contract, up to a maximum of nine months. You can't renew this visa.
How to apply for a work permit for Spain
In most circumstances, you cannot apply while you are in Spain. Your application must be completed in your home country. You local consular office will be responsible for processing the application.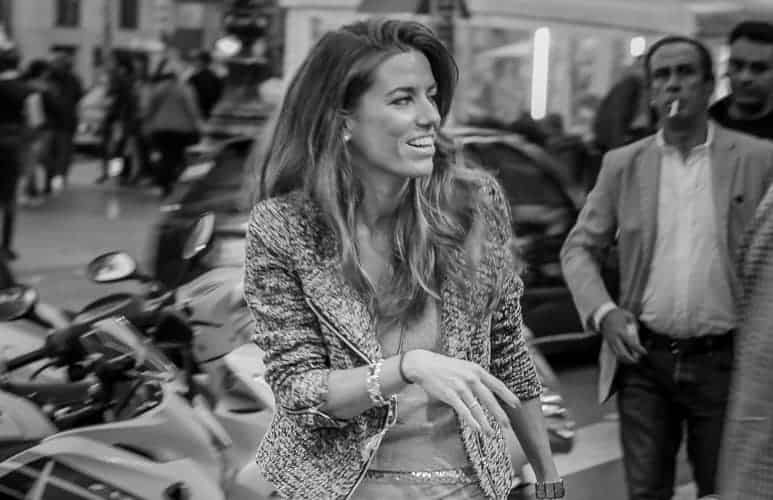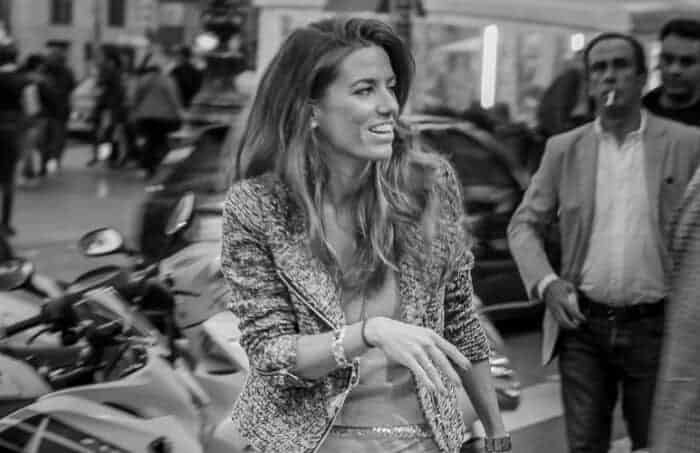 Other pathways to live and work in Spain
EU Blue Card
The EU Blue Card is similar to the Skilled Professional Work Visa, with some critical differences.
What is the same?
The EU Blue Card allows non-EU citizens to work in EU Countries.
You must be highly qualified.
A qualifying Spanish company has made you a concrete job offer.
You must apply in your home country.
Blue Card applications are easier for jobs on the in-demand jobs and skills list.
After two years, you can move to any position anywhere in the EU.
There are some specific application requirements for the EU Blue Card.
You have at least a three-year degree or five years of experience in a relevant area. You'll need to show official documentation relating to these.
The job offer must be for at least one year.
It pays well. The amount varies, but Spain's salary threshold was €33,908 in 2020. For highly more in-demand sectors, this can be lowered to 1.2 times the average gross salary in Spain.
You have proof of Spanish healthcare coverage.
The EU Blue card is valid for one year but you can renew it after that. It is a qualifying pathway to permanent residence and Spain citizenship.
The visa application cost is €418 and renewals cost €112.
EU Blue Card application times vary, but you should allow for up to 45 days.
Intra-corporate transfer visa
Your existing employer outside of Spain can transfer you to work in an affiliated company in Spain. To qualify, there are some requirements.
The company has employed you for more than three months before you apply.
The company holds your employment contract outside of Spain.
You make your social security contributions outside of Spain.
You have a three-year degree or three years of professional experience.
Your company will need to make this application on your behalf.
Advantages of the intra-corporate transfer visa:
There is a quick processing time of just ten business days.
The company does not have to justify giving the job to a non-Spanish worker.
You can be in Spain when your company applies on your behalf.
Your family can be included in the application and, once approved, they can live and work in Spain.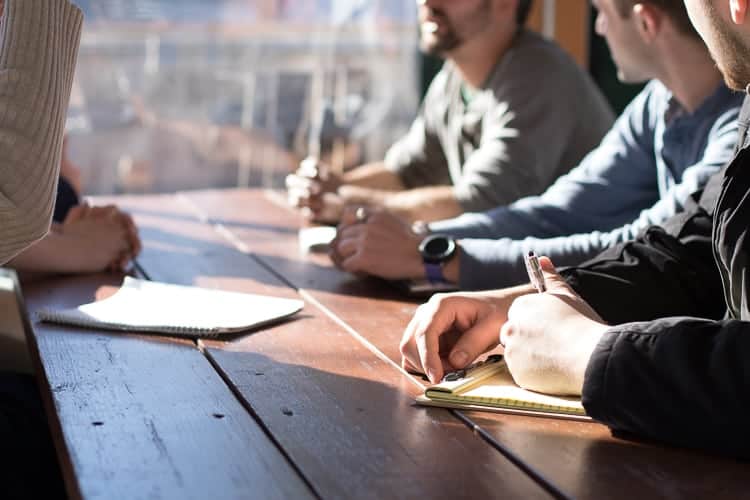 Spanish Entrepreneur Visa (Visa de emprendedor)
Spain welcomes entrepreneurs and company founders. The government understands that these are the people who drive the economy.
And, they've created a specific visa to make it easy for these people to move to Spain.
While this visa has similarities to the Self-Employed Visa above, there are some key differences.
Your company must be innovative. To qualify, you need to submit a detailed business plan.
The business activity must have positive socio-economic benefit for Spain. That is it must create jobs, reach a new market, expand a strategic sector, or similar.
But, if your idea qualifies, there are some distinct advantages.
Quick application process. You'll have an answer in 10 business days.
There is no residence requirement. You just have to visit Spain each year to renew the visa.
The visa is valid for two years and is renewable. It is a pathway to permanent residence and citizenship.
You can apply when you are in Spain, even on a tourist visa.
Your family can join you and work in Spain from day 1 of your residency. However, all of you must have private medical insurance in Spain or Expat healthcare cover.
There are particular requirements for the business plan. And, it is central to your success that you understand the innovation and socio-economic benefit conditions. We advise using an experience Spanish immigration lawyer.
Countries around the world are competing for the best entrepreneurs with a range of Startup Visas. Check out the link for the best options for your company.
Spanish Working Holiday Visa
Spain has a youth mobility program. it is limited to young people form just five countries.
Australia (age 18 to 30)
Canada (age 18 to 35)
Japan (age 18 to 30)
South Korea (age 18 to 30)
New Zealand (age 18 to 30)
The visa is valid for one year, and the work should be incidental. Your main objective should be to travel and enjoy the country. There is no way to extend the Spain working holiday visa.
The jobs you'll be eligible for usually are seasonal work. These roles could include in tourist season bar staff, ski-lift operator, or picking fruit. You can only work for a maximum of three months in a single job.
Don't despair if you're not on the list, many countries offer a Working Holiday Visa.
Au Pair Visa
The Spain Au Pair Visa is not actually a work permit. Because of this, you can't be paid for your work. This visa is, in fact, a student visa with a difference.
You can exchange domestic duties (like housekeeping and childminding) for accommodation, food, pocket money, and expenses.
Your work is not the primary goal of this visa; you should be in Spain to improve your language or cultural skills. To show this, you must be enrolled in a full-time course with an approved education provider.
How much does a Spanish Work Visa cost?
The fees for your Spain work permit will vary by category. There are also different rates for countries as a result of international treaties.
As well as the application fees, you should budget for translations, certifications, and document preparation.
Be aware, if your application is rejected, your fees will not be refunded. Getting your application approved the first time will save you money, not just heartache.
Here are the application fees for common Spain Work Visas:
| | | | |
| --- | --- | --- | --- |
| Visa type | USA citizens | Canadian Citizens | Other nationalities |
| Employed Work Visa | €167 | €100 | €80 |
| Self-employed work visa | €238 | €674 | €80 |
| Entrepreneur Work Visa | €167 | €100 | €80 |
| Eu Blue Card | €418 | €418 | €418 |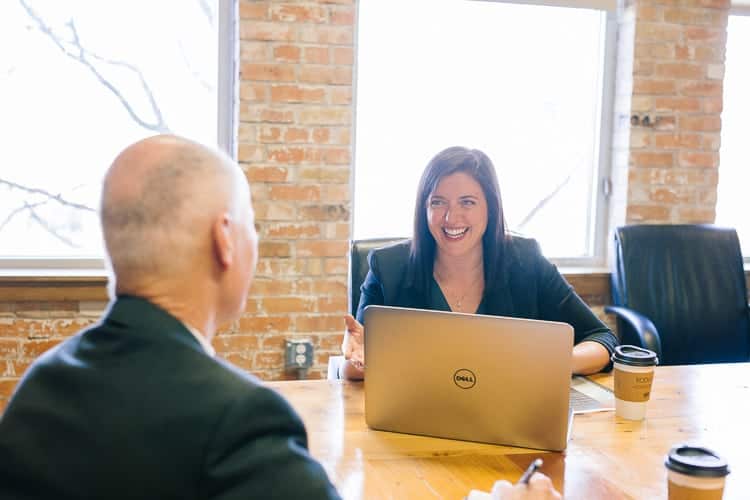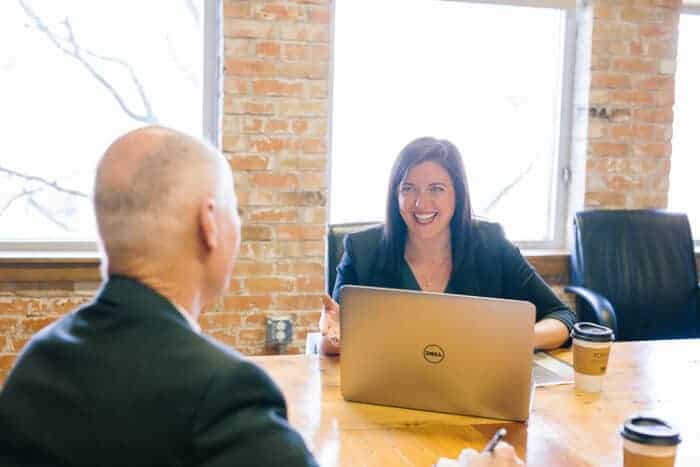 Why use a Spanish Immigration Lawyer?
The success of your work permit application is often critical. Companies won't hold a vacancy forever. This pressure means you'll want to get your application approved first time, as fast as possible.
An experienced Spanish immigration lawyer will make this happen.
What can go wrong? Well, with Spanish bureaucracy, many things. Here's a direct quote from the Spanish immigration application page.
"​VERY IMPORTANT: We cannot overstate the importance of paying the utmost attention to filling out the application and the accompanying information. INCOMPLETE OR INCORRECT APPLICATIONS WILL BE REJECTED…"
Application requirements vary depending on your circumstances, and they change over time. What's more, documents must be submitted in the required format. And, document certifying processes vary, and must be met. Finally, the immigration department requires that documents are translated into Spanish in many cases. All this must be correct for your work permit application to be approved.
There are also requirements once you have arrived in Spain. For example, all foreign nationals must apply for a residence card within 30 days of arrival. A good immigration lawyer can assist with getting your Número de Identidad de Extranjero (N.I.E.) y Tarjeta de Identidad de Extranjero (T.I.E.).
Book a consultation with our Spanish immigration partner here. We chose them as they get fantastic feedback and have helped a lot of people with getting their work visas the first time and with minimal hassle.
You can live and work in Spain
Spain is a fantastic country with many opportunities. For many years, Expats have moved here and thrived.
There are opportunities way beyond a simple employment work permit. We hope that this guide gives you the confidence to take your dream of living and working in Spain and make it a reality.
Enjoy this article? Save it to Pinterest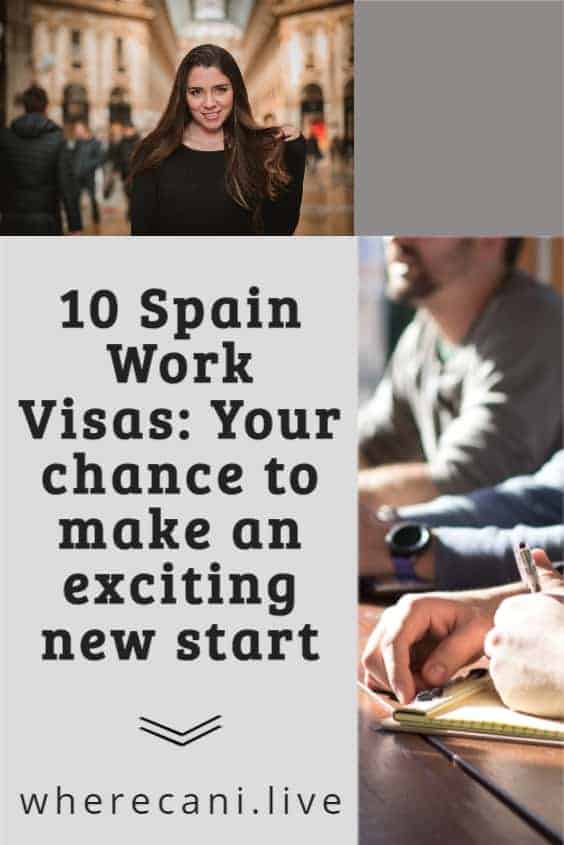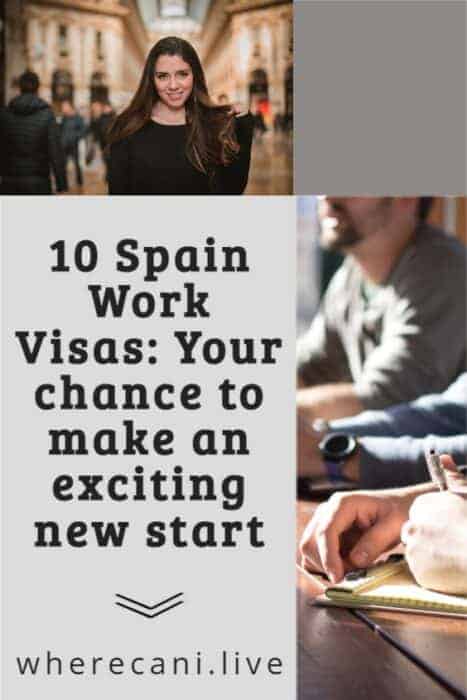 Appendix 1
List of Countries that need a Spain Work Visa.
Albania
Andorra
Antigua and Barbuda
Argentina
Australia
Bahamas
Barbados
Bosnia and Herz.
Brazil
Brunei
Canada
Chile
Colombia
Costa Rica
Dominica
El Salvador
Georgia
Grenada
Guatemala
Honduras
Hong Kong
Israel
Japan
Kiribati
Macau
Malaysia
Marshall Islands
Mauritius
Mexico
Micronesia
Moldova
Monaco
Montenegro
New Zealand
Nicaragua
North Macedonia
Palau
Panama
Paraguay
Peru
Saint Kitts and Nevis
Saint Lucia
S.V. and Grenadines
Samoa
San Marino
Serbia
Seychelles
Singapore
Solomon Islands
South Korea
Taiwan
Timor Leste
Tonga
Trinidad and Tobago
Tuvalu
Ukraine
United Arab Emirates
United States
Uruguay
Vanuatu
Vatican City
Venezuela
United Kingdom