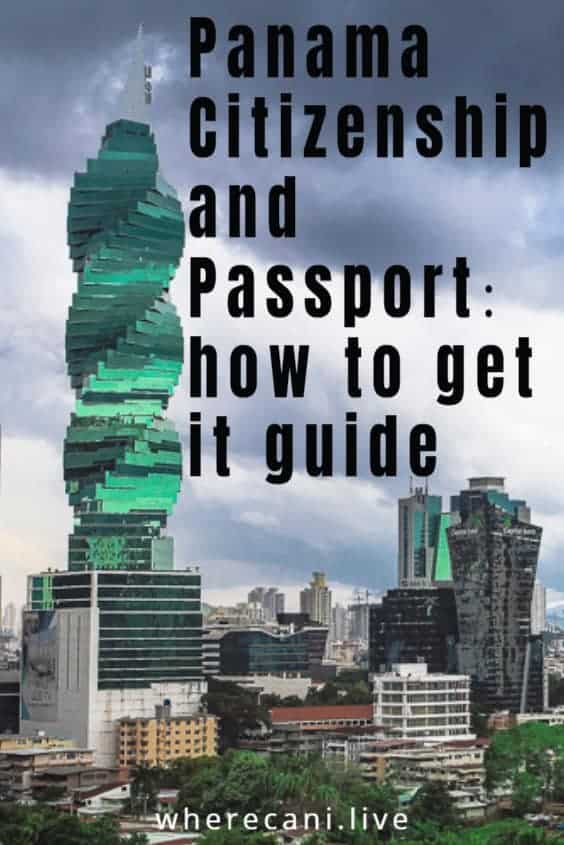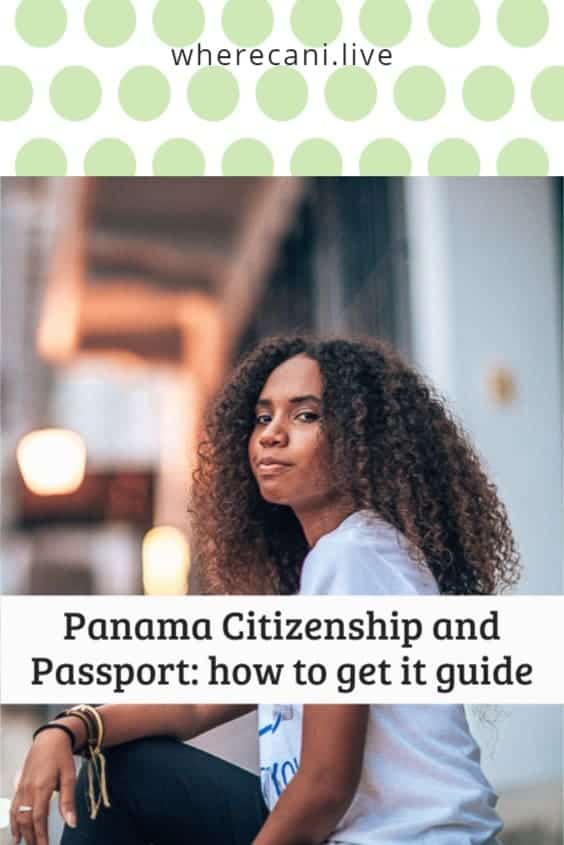 Panama Citizenship, Panama Passport, Panamanian Nationality, Panama Dual Citizenship & Panama Citizenship by Investment.
Panama is an amazing place to live. Expats from around the world are choosing this Central American paradise as their home. But, what about those who choose to stay? Here's your complete guide to Panama citizenship and the powerful Panamanian passport.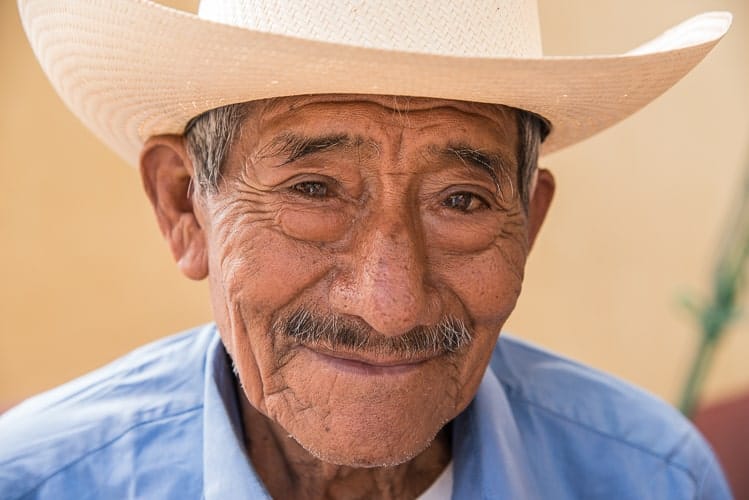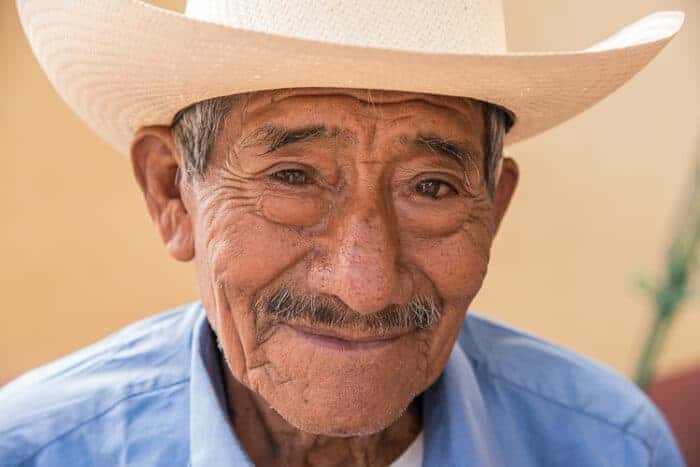 The Benefits of Panama citizenship
The Powerful Panama Passport
A Panamanian passport gives you great freedom. In fact, more than 170 countries and territories offer visa-free travel or a visa on arrival. See Appendix 1 for a full list.
Panama passport holders enjoy a 90-day visa waiver for the European Union (EU), the European Economic Area (EEA), and the SCHENGEN area. And, this covers both tourism and business travel.
The passport also entitles you to Panamanian Embassy support when you are travelling.
Pass on Panamanian Nationality to your Kids
Panama nationality is heritable, so as a Panamanian you can pass on the passport. It doesn't matter how you qualified; your children will have the opportunity to become Panamanian.
Live and Work in Panama
Panama is attracting Expats from around the world, and a Panamanian passport will make you a part of this great nation. And, there are some restrictions for permanent residents, but as a citizen, you'll have full and unrestricted rights.
How to get Panama Citizenship and Nationality
The Panamanian Constitution governs Panamanian nationality. Check out Title 2 of the constitution "Citizenship and the Status of Foreigners" which includes articles 8 to 16 with the details.
Panama Citizenship By Birth Or Birthright
Panama nationality law applies Jus Soli (the right of soil) or birthright citizenship.
So if you were born in Panama, you are a Panamanian citizen. And, this right is regardless of the nationality or legal status of your parents.
The exception is that the children of foreign diplomats are excluded.
Panama Citizenship By Descent Or Option
Panamanian nationality law also applies Jus Sanguinis (the right of blood) in two cases. This law applies to children born outside the country.
If your parents were born in Panama, then you can claim citizenship as long as you return to live in Panama. Importantly, there is no age restriction in this case.
If your parents are naturalized Panama citizens, you can claim Panamanian citizenship. However, you must make Panama your home country before you are nineteen years old.
Panama Citizenship By Adoption
Anyone adopted by Panamanian nationals before seven years old is automatically a Panamanian citizen. However, after seven the adopted child will need a naturalization certificate.
Panama Citizenship By Marriage or Parenthood
There is a three-year naturalization qualification for two family groups:
Anyone married to a Panamian national.
Anyone who has had a child born in Panama, where the other parent is a Panamanian national.
Foe either case, you'll have to complete the naturalization process.
Panama Citizenship By Naturalization
Panama has a specific requirement for naturalization. Specifically, you must be a permanent resident for your qualification time. This means that temporary residence permits and visas do not count. Happily, permanent residency is achievable for many, and you don't have to live in the country to maintain PR status.
Please see our articles on Panama Visa and Residency options and Panama's Friendly Nations Visa.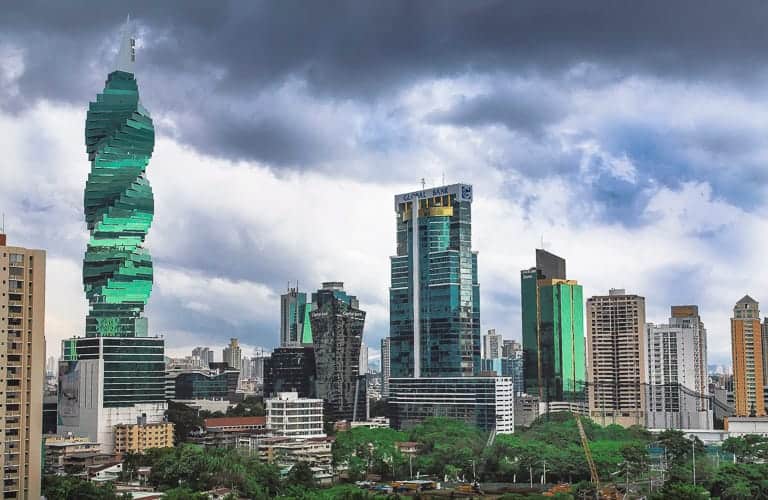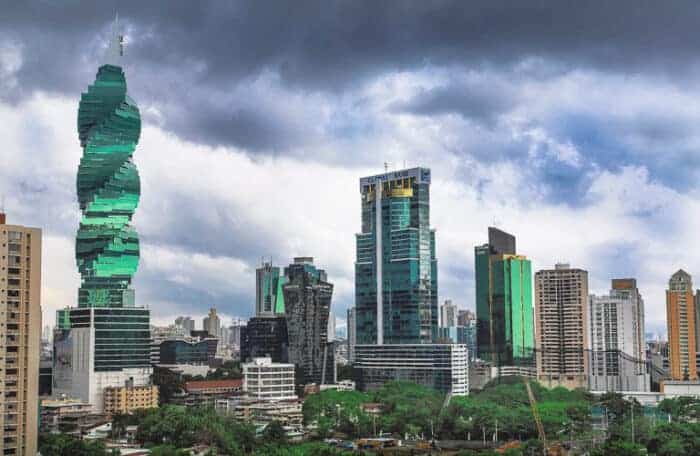 The naturalization period varies depending on who you are and where you come from. There are three main groups.
Family Members: Three Years
Spouse of a Panamanian national.
Parent of a child born in Panama, where the other parent is a Panamanian national.
Selected Latin American and Spanish citizens : One – Three Years
Panama has a Reciprocity Law with selected countries. So, if you come from these places, your naturalization is the same as a Panamanian in your home country.
One Year: Colombia, El Salvador
Two Years: Argentina, Ecuador, Honduras, Mexico, Nicaragua, Peru, Spain
Three Years: Uruguay
Everyone else: Five Years
The standard naturalization period is five years as a permanent resident.
Requirements for Naturalization
You must give up any other nationalities (where possible) when Panama becomes your home country as part of the process. However, countries like the USA and Argentina do not accept this process as official renunciation.
There are tests and exams which you need to pass.
Spanish Language
Panama's history, geography, and civil rights. See the 37-page study guide here.
Finally, you'll need to swear to uphold the Constitution of Panama.
Panamanian Citizenship By Investment
Panama does not have a direct Citizenship by Investment program. However, you can use one of the Residency by Investment (RBI) opportunities as a pathway.
The RBI programs lead to permanent residence, and after one to five years, you can qualify for naturalization.
Residency by Investment options include:
Panama Friendly Nations Visa: Minimum USD$200,000.
Panama Reforestation Visa Program: Minimum USD$40,000.
Person of Means Visa: USD200,000.
Investor Visa: USD150,000.
Small Business Investor Visa: USD40,000
Please check out our detailed article for full details of all these Panama investment visa options.
How to Apply for Citizenship in Panama
The application process is complicated, with many agencies involved. The Panama Immigration Office issues visas and PR, and it will also certify your permanent residency.
But that is just the start. Your application ends up with the Panamanian President, via the Government Office, and the Ministry of Government and Justice. Each step requires different documentation and evidence.
For this reason, the process can take a long time, up to two years for some cases.
When you apply, you must also show that you are:
of good character. The evidence is police reports from Panama and your home country.
in good health. You'll need a certificate from a Panamanian healthcare professional.
a legal permanent resident for the required period.
able to financially support yourself and your dependents.
We have partnered with one of the best law firms in Panama when it comes to service and fair pricing. They will guide you through the whole process and make it much easier for you. You can book an initial consultation with them here.
Panama does not allow Dual Citizenship
Official the answer is no, Panama does not allow dual nationality. So, you should give up the passports of any other countries when you become a citizen through naturalization.
But, there are some grey areas.
Counties like Argentina will not let you legally renounce nationality.
The USA and other countries require a formal declaration to renounce, and the Panama ceremony does not qualify.
People born in Panama may be eligible for multiple passports through descent and other pathways. But, Panama sees you as giving up your Panamanian nationality if you take on different nationalities. This implied renunciation is covered in Article 13 of the Panamanian Constitution.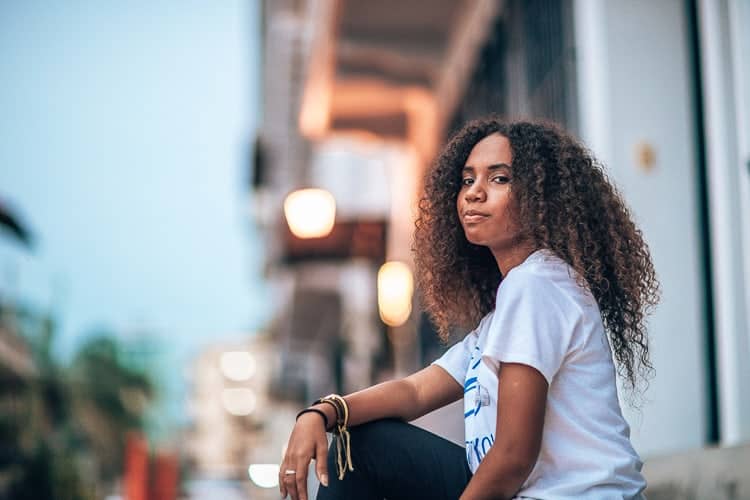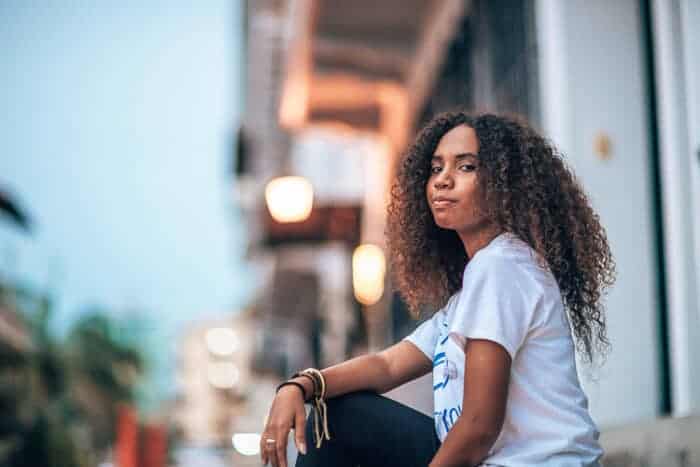 Can you get Panamanian citizenship?
"Yes!" is the answer for many people. And, for many people, Panama citizenship and passport will be a great option.
The many available pathways also make this an attractive option. But, it does have pitfalls.
The Panama citizenship application process is complex and can be difficult. Being rejected is a huge opportunity lost, not to mention the money wasted. We strongly suggest using an experienced immigration lawyer to ensure you get the best outcome, the first time. Using our 8-point assessment process, we have found a fantastic law firm in Panama to help you through the process. Please click here to book an appointment with them to discuss your case.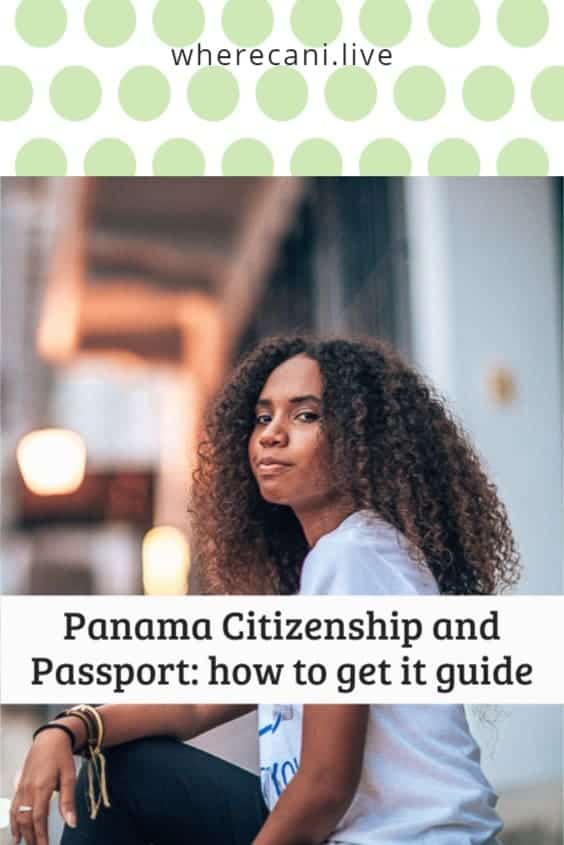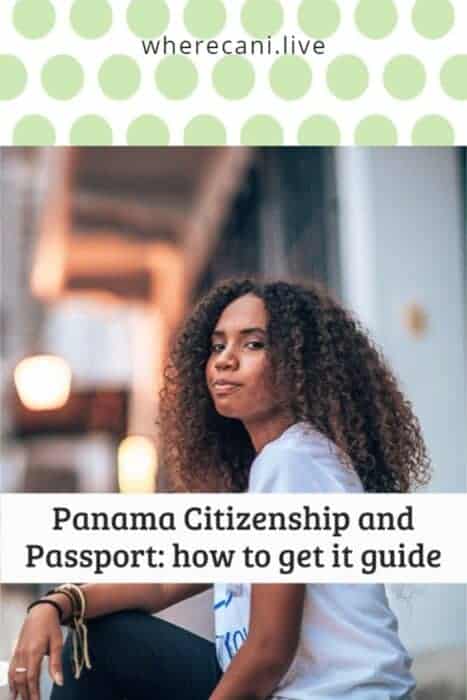 Appendix 1 – Visa Requirements for Panama citizens
Visa-free, visa on arrival, or eVisa
Albania
Andorra
Anguilla
Antigua and Barbuda
Argentina
Armenia
Aruba
Ascension Island
Austria
Azerbaijan
Bahamas
Barbados
Belarus
Belgium
Belize
Benin
Bermuda
Bolivia
Bonaire
Bosnia and Herzegovina
Brazil
British Virgin Islands
Bulgaria
Cambodia
Cape Verde
Cayman Islands
Chile
Colombia
Comoros
Cook Islands
Costa Rica
Croatia
Curaçao
Cyprus
Czech Republic
Denmark
Djibouti
Dominica
Dominican Republic
Ecuador
Egypt
El Salvador
Estonia
Ethiopia
Faroe Islands
Finland
France and territories
French Guiana
French Polynesia
Gabon
Gambia
Georgia
Germany
Gibraltar
Greece
Greenland
Guadeloupe
Guatemala
Guinea-Bissau
Guyana
Honduras
Hong Kong
Hungary
Iceland
India
Indonesia
Iran
Ireland
Israel
Italy
Jamaica
Jordan
Kenya
Kosovo
Kyrgyzstan
Laos
Latvia
Lebanon
Lesotho
Liechtenstein
Lithuania
Luxembourg
Macau
Madagascar
Malawi
Malaysia
Maldives
Malta
Martinique
Mauritania
Mauritius
Mayotte
Mexico
Micronesia
Moldova
Monaco
Montenegro
Montserrat
Mozambique
Myanmar
Nepal
Netherlands
New Caledonia
Nicaragua
Niue
North Macedonia
Northern Cyprus
Norway
Pakistan
Palau
Palestine
Paraguay
Peru
Philippines
Pitcairn Islands
Poland
Portugal
Qatar
Réunion
Romania
Russia
Rwanda
Saba
Saint Barthélemy
Saint Helena
Saint Kitts and Nevis
Saint Lucia
Saint Martin
Saint Pierre and Miquelon
Saint Vincent and the Grenadines
Samoa
San Marino
São Tomé and Príncipe
Seychelles
Singapore
Sint Eustatius
Sint Maarten
Slovakia
Slovenia
Solomon Islands
Somalia
Somaliland
South Africa
South Korea
South Ossetia
South Sudan
Spain
Sri Lanka
Suriname
Sweden
Switzerland
Taiwan
Tajikistan
Tanzania
Timor-Leste
Togo
Transnistria
Trinidad and Tobago
Turkey
Turks and Caicos Islands
Tuvalu
Uganda
Ukraine
United Kingdom
Uruguay
Uzbekistan
Vatican City
Vietnam
Wallis and Futuna
Zambia
Zimbabwe
Visa or permit required
Abkhazia
Afghanistan
Algeria
American Samoa
Angola
Australia
Bahrain
Bangladesh
Bhutan
Botswana
British Indian Ocean Territory
Brunei
Burkina Faso
Burundi
Cameroon
Canada
Central African Republic
Chad
China
Clipperton Island
Côte d'Ivoire
Cuba
Democratic Republic of the Congo
Equatorial Guinea
Eritrea
Eswatini
Falkland Islands
Fiji
Ghana
Grenada
Guam
Guinea
Haiti
Iraq
Japan
Kazakhstan
Kiribati
Kuwait
Liberia
Libya
Mali
Marshall Islands
Mongolia
Morocco
Nagorno-Karabakh Republic (Artsakh)
Namibia
Nauru
New Zealand
Niger
Nigeria
North Korea
Northern Mariana Islands
Oman
Papua New Guinea
Puerto Rico
Republic of the Congo
Saudi Arabia
Senegal
Serbia
Sierra Leone
South Georgia and the South Sandwich Islands
Sudan
Syria
Thailand
Tokelau
Tonga
Tristan da Cunha
Tunisia
Turkmenistan
U.S. Virgin Islands
United Arab Emirates
United States
Vanuatu
Venezuela
Yemen