Do you want to immigrate to France? One of the first steps is to find the perfect France visa or residence permit. The immigration option you choose will depend on how long you intend to live in France and the reasons for your move.
We'll cover the best French immigration options and how to successfully apply.
If you do not have the time or energy to do the research yourself, you can book a 30-minute call with our recommended lawyer in Paris. After understanding your situation, they will let you know which is the best visa for you and your family and the steps you need to take to get the visa.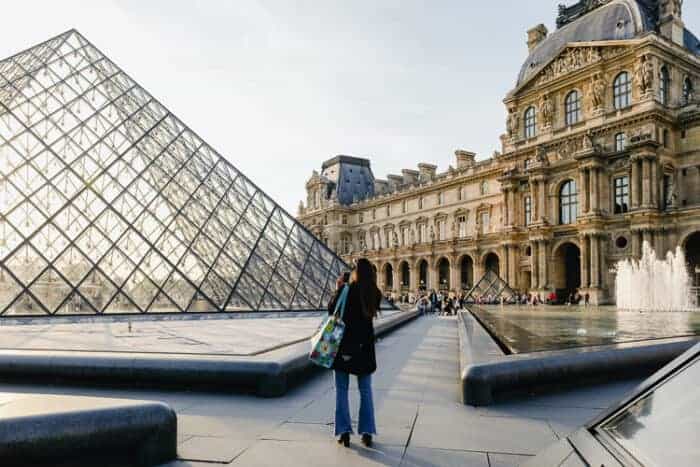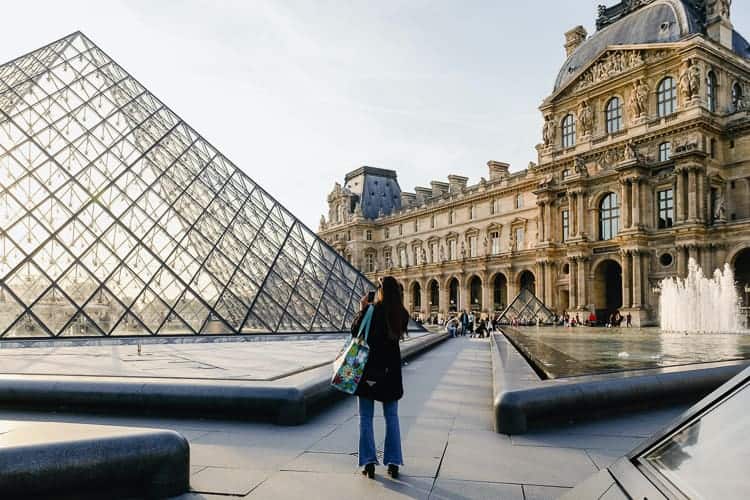 EU/EEA/Swiss citizens can immigrate to France
France is part of the European Union (EU) and is also a member of the SCHENGEN zone.
EU/EEA/Swiss citizens can move to France without a visa. They will need to register as a resident.
Short-Stay France Visa (Visits less than 90 days)
This information relates to non-EU/EEA/Swiss citizens only.
France SCHENGEN Visa / Short Stay Visa
More than 60 countries can visit the SCHENGEN Area without a visa. The visit can be for tourism or business. There is a restriction of 90 days on any visit.
You also do not need a visa to visit any of France's overseas regions (Guadeloupe, French Guiana, Martinique, Reunion Island, and Mayotte).
All other citizens on this list must apply for a SCHENGEN Visa before they visit France. The short-stay visa has a 90-day limit in a 6-month period, and you cannot work in France. It is issued as part of European Parliament Regulation (EU) Nº 2016/399, from March 2016.
There is a slightly different process if you need a visa and plan to visit a French overseas region. For these visits, you are required to confirm the destination with the French consulate when you apply.
The SCHENGEN visa also lets you travel to any of the other 26 SCHENGEN member states.
How to apply for a French SCHENGEN Visa
You must submit your application to the French Consulate in your home country for a Schengen visa. This applies to both the 'uniform stay visa' or a 'type C Schengen visa'. You must have:
A valid passport
Three passport photos
Proof of having sufficient funds:
— €32.50 a day for foreigners with an accommodation certificate, if you're staying in a home with family (Certificate costs €30)
— €65 a day for foreigners with proof of a hotel room booking
— €120 a day for foreigners without proof of a hotel room booking
Medical insurance
Reason for your stay
Proof of repatriation (basically a promise you'll go back to your home country when your visa runs out)
Travel or business documentation
French SCHENGEN visa fees are €35 to €60 depending on your nationality.
Long-stay France Visa and Residence Permits (Visits more than 90 days)
If you plan on immigrating to France you'll need a long-term visa (visa de long séjour) or residence permit. There are several options depending on why you are moving to France.
Important: You should apply for your France visa in your home country at the French consulate before you travel to France. In most cases, you cannot apply for a long-stay visa once you are in France, even if you have a valid SCHENGEN visa.
Only non-EU/EEA nationals need a visa to migrate to France.
---
---
Long-stay visa equivalent to a residence permit (VLS-TS – visa de long séjour valant titre de séjour)
This is by far the most common long-stay visa for people looking to immigrate to France. It has many subcategories within it depending on the purpose of your visit. These will indicate the reason for your visit (student, temporary worker, working holiday, etc.).
The VLS-TS lets you live in France for up to a year without applying for a residence permit. Instead, you'll get a special sticker on your passport indicating the permit function, but you'll still have to get it validated upon arriving. If you want to stay longer than a year you must apply for a residence permit two months before your VLS-TS visa expires.
Requirements for obtaining the residence permit may change depending on the prefecture you are closest to.
Who's eligible:
There are a number of categories within the VLS-TS:
Employee (if you've been hired by a French company for a year or more)
Temporary worker (for secured jobs lasting 3 months to a year)
Entrepreneur/independent professional (the best choice for remote workers)
Research Scientist
Student
Working Holiday
Tourism or private visits
ICT (intra-company transferees). If you worked for a company that has headquarters in the US and France and are transferred to France for 12 months or less.
Talent (for stays of 12 months or less – more on this below)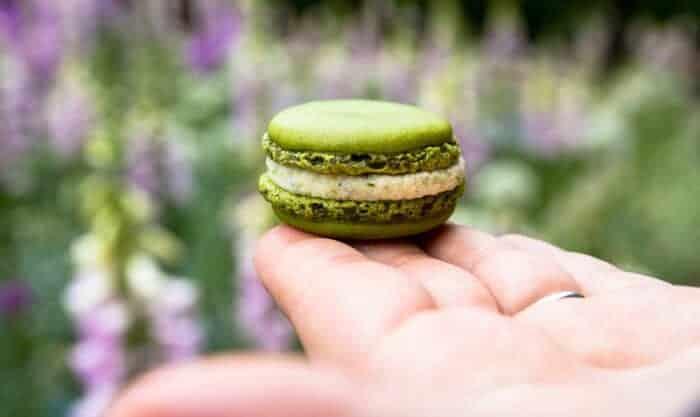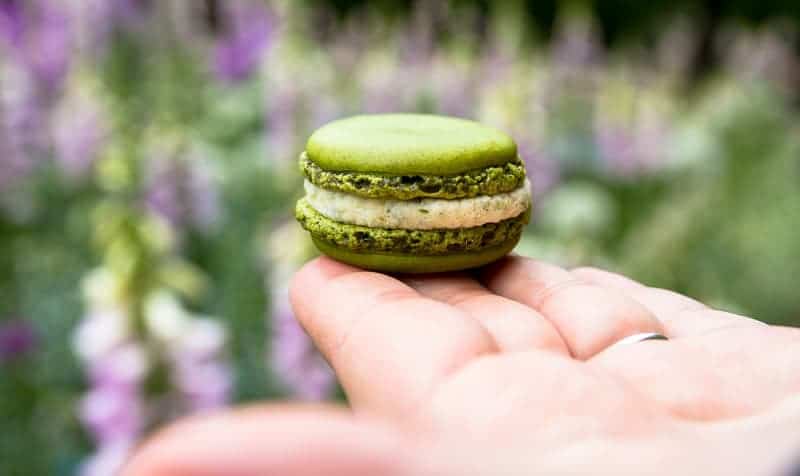 French VLS-TS visa application process
Using a quality French Immigration lawyer will make the process much easier.
1 – All France visa requests must start online at france-visas.gouv.fr. On this website, you'll use the "Visa Wizard" tool to determine what kind of visa you need. After you complete this step, it will let you make an account. The entire visa tracking process is online which makes it easy to monitor the progress of your application through the site.
2 – Book an appointment at the embassy in your home country.
You'll need:
Valid passport
Three passport photos
Completed, printed, and signed application form.
Completed OFII (Office Français de l'Immigration et de l'Intégration) form. You'll take this to an OFII office for validation and have a health check within three months of arriving. This is all done online here.
French VLS-TS visa fee is €99
3- You must validate your long-stay visa within three months of arriving. That said, you should really do it as soon as you can because it can be a long wait time to get an appointment.
This validation lets you receive a French social security number and allows you to work and access medical care. It's this step that adds the "TS" to your France visa and means you don't have to apply for a residence permit when you immigrate to France.
There is a fee to validate your visa ranging from €50 for students to €200 for employees and freelancers.
Medical Exam for your France Visa
Many people will need to get a medical exam. After you send in your documents for validation, you'll be contacted via email with an appointment time and location. It's recommended to show up at least 20 minutes early. First, they check your height and weight and do an eye exam. Then they take a chest x-ray to confirm you don't have tuberculosis (note you'll have to strip from the waist up for this). Lastly, someone takes your blood pressure and listens to your heart, and asks about vaccines.
Bring: vaccine records, eyeglasses, passport, visa, appointment letter, and any hospitalization/maternity records you have
You may have to do more depending on how long you're staying. This could mean proving you speak enough French, taking French civics classes, or signing a pledge to integrate yourself in French society.
If you want to extend your stay, you apply for a residence permit with the local prefecture two months before your VLS-TS expires.
---
---
Working in France
If you have a VLS-TS, Talent, ICT, or residence permit saying you can work you don't have to get a separate work permit. You might get a separate work permit if it was requested by your employer to help you obtain your visa.
Type-D visa or Long-Stay France Visa with request for residence permit (carte de séjour à solliciter)
This visa is very similar to the VLS-TS, except that you must apply for a residence permit within two months of arriving in France. This is different from the VLS-TS because you're applying for a residence permit; with the VLS-TS you just validate your visa with the OFII.
You'll typically use this visa if you're moving to France to be with family. It can also be used for some employees and temporary workers, or for visits longer than 90 days when you don't intend on working.
This is also the best visa to get if you are immigrating to France for retirement since there is no retirement-specific France visa. After retirees have lived in France for three years they can apply for a permanent residence card.
Talent Passport / Skilled France Visa
Talent Visas (passeport talent) are for certain professionals from non-EU nations who wish to live in France and work for more than 3 months. France is considered on the top-20 in innovation ecosystems by the Global Competitiveness report making this an ideal spot for entrepreneurs. This visa lasts up to four years.
Your spouse and family can join you, but they will have to apply for a residence permit. The working spouse must prove they have adequate funds to support everyone and proper accommodation. This is determined by the local prefecture.
Who's eligible:
Professions in
Companies recognized as "Innovative enterprises" both public, private, and with higher education
Self-employed in a liberal profession that,
– Makes a direct economic investment
– has an innovative economic project
— Creates a new business
A performer, writer, or artist
Self-employed France visa
These long-stay visas will state "self-employed in regulated 'liberal' profession." They are valid for one year and allow you to work, but you must apply for visa validation within 15 days of arriving. To take a job in a liberal profession, you must show that you'll make at least the minimum wage of a full-time worker in France. If you want to start a new business with a self-employed visa, you must prove it's economically viable.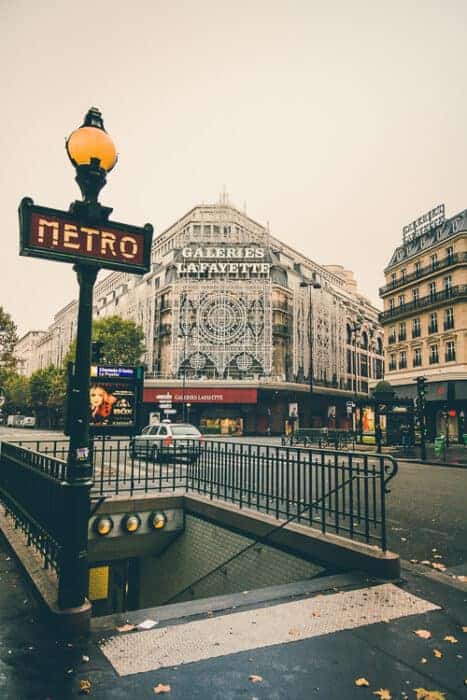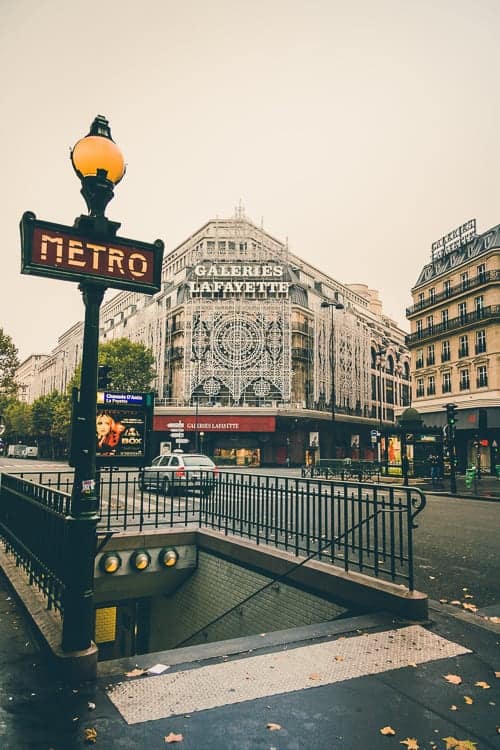 French Student visa
Most students who wish to obtain a France study visa should get a VLS-TS visa. This student visa makes it easy to live, study, and work in France as a student. A VLS-TS student visa is €50 if you are coming from one of the "Studying in France" (EEF – Etudes en France) procedure countries. The application fee is €99 for other countries. International students are permitted to work while studying up to 60% of full-time and do not need to obtain an additional work permit.
For those wishing to stay in France after their program ends, they can apply for a France post-study visa. This is usually done with a temporary residence card that will allow you to look for work for up to a year after graduation.
France Golden Visa / Residency by Investment
France does not provide a Golden Visa or Residency by Investment program.
French Au pair visa
Most au pairs can enter and work in France with a VLS-TS visa. There's also a visa option known as the young au pair visa. For this, you must be between the ages of 18 and 30 and stay with a family to learn French. This visa is good for one year but can be renewed for a second year.
French Residence permit
Because the VLS-TS visa doubles as a residence permit, many people opt for this visa in lieu of pursuing an additional permit. If you're on a VLS-TS France visa and wish to stay longer than a year, you can renew.
To begin living in France a second year you'll need to get a residence permit called a carte de séjour. Note this is different from the titre de séjour which is a more general term for a residence permit. You'll get this by applying to your local prefecture. This is usually good for two years but may depend on your visa category. The cost is €225 which includes a €25 stamp fee.
If you want to stay for longer you'll get a carte de résident (residence card). This can be good for up to 10 years and the requirements depend on why you're staying in France. Most cost €225.
Note that these additional residence permit fees are in addition to the €99 you paid for your visa.
The type of residence permit you get depends on your work and how long you'll be in the country.
Multi-year residence permit for ICT: Lets you stay up to three years and is non-renewable
Temporary residence permit for temporary workers: Lets you stay up to 12 months
Talent Passport: Lets you stay up to 4 years and is renewable
For many of these, if your France visa doesn't state specifically that you can work, you have to obtain a work permit as well. Work permit applications must be submitted by the employer, ideally, three months before the employee is supposed to start working.
Families immigrating to France
Many Expats can make use of the "accompanying families" simplified procedure. This is aimed to make it easier for certain business visa holders (like ICT and Talent visa holders) to move to France. They would apply for a Talent or ICT Visa for families (Passeport Talent – Famille) or (Salarié détaché ICT). The cost is €269 for the spouse's residence permit plus €99 per visa for each member of the family.
If you do not qualify for the accompanying family procedure, you'll need to apply through "family reunification." To do this your spouse must have been legally residing in France for at least 18 months to qualify. They also must show sufficient funds (for a family of 2-3, it's at least €1,219 a month), and must have accommodations. After they have been accepted they must apply for the VLS-TS.
Citizenship and Permanent Residency
In most cases if you've lived and worked in France for five years, and have kept your visa current, you can apply for French citizenship. Some may choose to pursue a renewable permanent resident card which is valid for ten years. By pursuing citizenship you can vote and become a citizen of the EU. This brings with it freedom of movement between all EU member countries. Most long-stay visas can lead to this, and the France VLS-TS or Type D visa is a pathway to permanent residency or citizenship.
Many Expats who wish to become French citizens can hold dual citizenship.
Unless you were born in France or are marrying a French citizen, you'll have to apply for citizenship through the naturalization process. This costs €55. For this, you need to prove you lived in France for five mostly contiguous years, and have embraced the French culture. You do this by proving your French language proficiency and cultural knowledge.
How to immigrate to France from the UK after BREXIT
UK nationals who arrived in France after Jan 1 2021 follow the same guidelines as non-European nationals for long-stay visa requirements.
If you were in France before this date, you can apply for a residence permit. Extensive information on specific circumstances for UK nationals who arrived before Jan 1 2021 can be found here.
How to immigrate to France from the USA
United States nationals don't need a short-stay visa for visits under 90 days. For stays longer than 90 days, US citizens should follow the guidelines for non-EU/EEA/Swiss visa requirements detailed above.
Next steps for Immigrating to France
The easiest way to ensure you choose the right visa and apply successfully is to use a quality French Immigration Lawyer. We have assessed the French Immigration Market, talked to a number of lawyers, and have chosen a great law firm to help our clients with any French Immigration matter. You can book a 30-minute consultation here. They will understand your situation, recommend the best visa path and outline the steps that you need to take to get your visa.