Do you dream of moving to France? For many people, the romance of French life is irresistible. We'll cover how to move to France, including moving to France after BREXIT. Understand everything you need to cover before departure and after arrival to make moving to France easy.
Learn about immigration, residency, healthcare, banking, accommodation, and more. For an insight into Living in France as an Expat, please see our insider guide.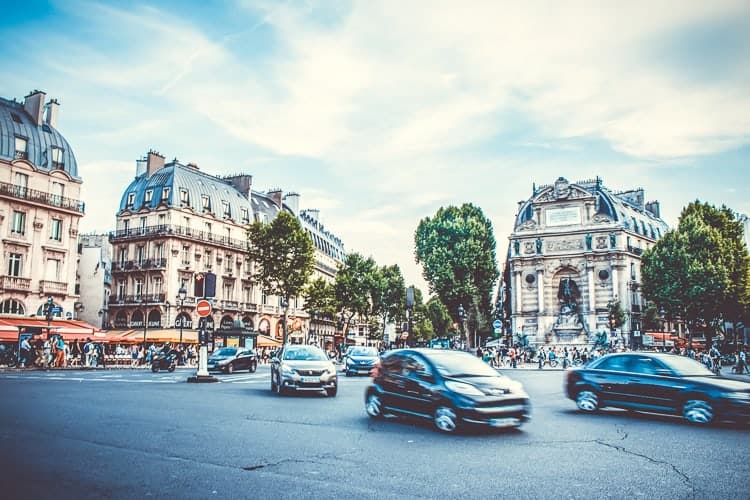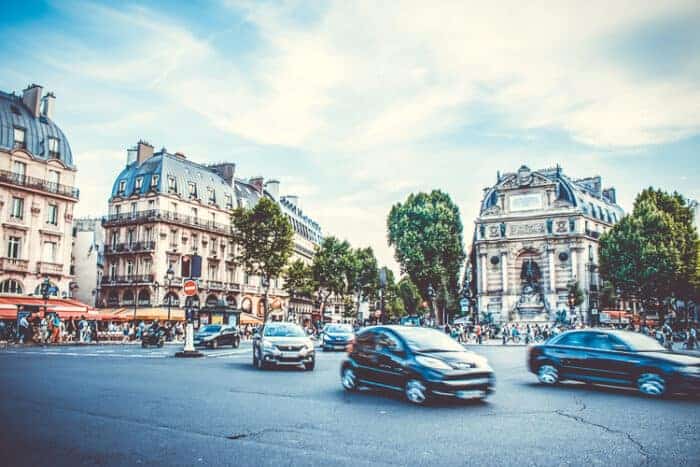 Disclosure: We only recommend products and services we would use ourselves and all opinions expressed here are our own. This post may contain affiliate links that at no additional cost to you, may earn us a small commission. Read the full privacy policy here.
Moving to France after BREXIT
For UK residents, how to move to France has changed. But, immigrating to France as a UK national is achievable. While it's not as easy as pre-BREXIT, UK citizens can now follow a similar process to US citizens. This applies to most visa, residency, and employment requirements. For information on French Visas and Residency Permits, please see our detailed article.
In addition to visa changes, UK citizens must prove a basic level of French proficiency and show a higher income. In 2021, you must prove you're making at least €1,250 a month (this was €650 a month).
Moving to France from the USA
The steps to move to France from the U.S. is similar to the U.K. and other non-EU countries. The process must start upfront in your home country through your local embassy.
Americans traveling to France will need a long-stay visa for visits over 12-months.
France and the USA have a reciprocal agreement for driving licenses. You can exchange your USA license for a French one without having to pass the test. However, only people over 18 can drive a car in France.
Entry visas and residency permits
The first thing you'll need to line up before you even set foot on French soil is your visa. Because immigrating to France from an EU/EEA country is relatively straightforward, we'll focus on non-EU migrants.
Please see our detailed article on France Visa, Work Permit, and Residence Permit options.
If you're moving to France and wish to stay longer than 90 days, you'll need to obtain a long-stay visa. The most common type is the VSL-TS, a long-stay visa equivalent to a residence permit (visa de long séjour valant titre de séjour). This visa class allows you to stay in the country for a year and doubles as your residence permit. This visa allows you to renew after the initial year and transition to a longer-term residence card.
Many travelers coming from a non-EU/EEA country will be able to visit for under 90 days through the SCHENGEN agreement. But, if you want to stay longer, you'll have to go back to your home country and apply for a visa there.
Not all countries operate this way, making it essential you're organized before making your move. You can apply for a long-stay visa in your home country three months before you plan on arriving. We strongly recommend you don't wait any longer than this.
Moving your belongings to France
If you plan on moving your household items to France, they must go through customs (douanes) on arrival. However, as long as your move is not temporary, they won't be subject to any duty. You will have to provide an itemized list of your belongings along with the estimated value in euros.
It's also a good idea to bring receipts for any more expensive items that were purchased within the last six months.
The best way to find an international removals company is to use World Wide Removals. They have 10,000 companies in their database. You add your details once, they identify the five best removal companies for you depending on the information that you give them. Within a day you will have quotes from those five companies in your inbox to compare and make a decision. They also get reviews from clients that you can have a look at. It is much easier than going and doing the research yourself!
For further information, have a read of our guide to the best International Removal Companies.
Registration on arrival
Many countries require travelers on long-stay visas to register with the local authorities upon arrival, and France is no different. Most people have to validate (or register) their visa with the Office of French Immigration and Integration (OFII).
You must do this within three months of arriving in France. We recommended you do it as soon as possible because appointments for medical exams can book out weeks in advance.
To register, you'll start the process online and the OFII will contact you with an appointment time and location for your medical exam. The examination is a standard physical, with a chest x-ray (for which you'll have to strip to the waist). Other than that, it's a basic vision test, height/weight, blood pressure, and further standard checks.
After this process is complete, you're assigned a social security number (INSEE code) that will allow you to get nationalized medicine.
Securing a tax identification number (TIN) in France
While you don't need a tax number (SPI – simplification des procedures d'imposition), it streamlines your tax filing allowing you to file and pay online. This number is not the same number as your INSEE code, and you won't automatically get one after registering.
To get a tax number you can contact the local tax office closest to you. You'll need it before filing your first return.
Opening a bank account as an Expat in France
You'll need a French bank account to do most things (like health services, cellphone, direct deposit, utilities). You might find this harder than in the U.S. or UK. because banks can legally reject your request. If this happens, they'll supply you with a formal rejection letter (ask for this if they don't give it to you).
You may find some banks aren't as eager to open accounts for Expats, especially Americans. The banks LCL, HSBC, Credit Agricole, and Bank Populaire have reputations for letting Americans and other Expats open accounts.
Note: unlike the United States, most banks will charge fees for having accounts and using debit cards. To open an account, you'll need to make an appointment and bring ID, proof of address, and proof of funds.
Three types of bank accounts you can get in France:
Current account (Compte Courant) – the most common type of account for accessing funds, using checks and bank cards. This account is like a checking account in the United States. You may find a basic account that has no fees associated with this, but usually, there are some fees.
Savings account (Livret) – A regular savings account where you have easy access to your money.
Long-term savings account (Compte a Terme) – A high-yield savings account (kind of like a money market account) that's intended for more long-term saving (like buying a house).
HSBC has the advantage of being an international bank; they are present in the U.S., UK, and France. With this option, you may be able to open an account in your home country before moving to France.
In recent years, many Expats have chosen to open an account with a rapidly growing online bank such as N26 or Revolut.
How to transfer money to France
You'll also need to transfer money to your account in France. Use our International Money Transfer guide – the right option will save you loads.
Finding accommodation when moving to France
Finding a place to live in France is no more or less complicated than in other countries. Additionally, looking in big cities like Paris has similar challenges to apartment hunting in New York or London.
Renting property in France
With most rentals, you'll have to provide a security deposit upon moving in. The deposit is typically equal to one month's rent. Be aware when you move into and out of an apartment, you need to have an inventory performed (like a formal walk-through). This inventory covers:
the specifics of the lease (term, payments, etc.)
the names of those who'll live there
how many keys you'll receive
the condition of the apartment (and any existing damage)
meter readings for all utilities
When you vacate an apartment, the inventory is repeated, and the owner will deduct the cost of discrepancies from your security deposit. The owner should not charge you for normal wear and tear.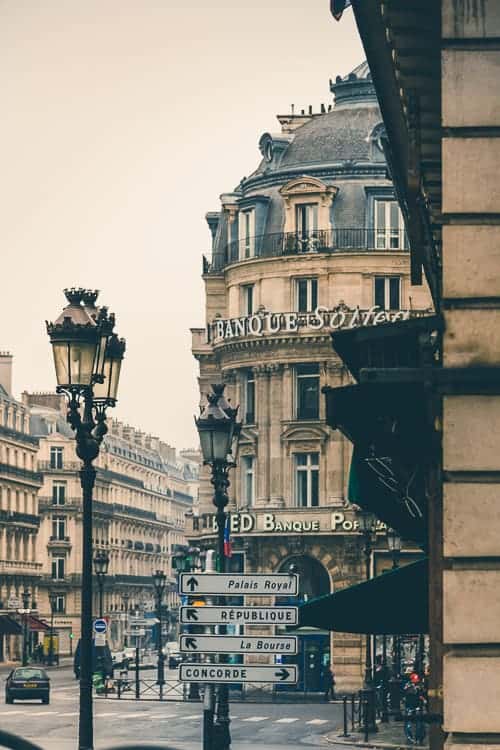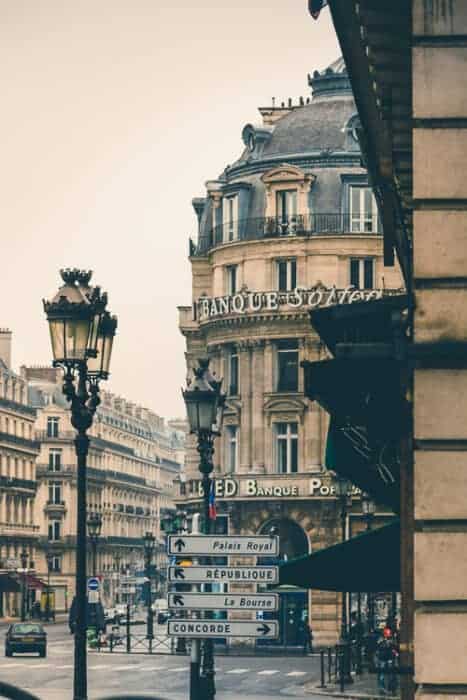 In some cases, you have to give three months' notice before you move out. That said, in cities where the housing demand is high, it can be as short as one month. You can give shorter notice if you can prove one of the following things:
Your employer has transferred you.
You've got a job for the first time.
A health concern that necessitates a move.
You've lost your job.
Average rental costs
On the whole, France is significantly less expensive to rent a house or apartment than the United States or the UK. As you might expect, rent in Paris is substantially higher than in the rest of the country (about 50% more per square meter).
An average two-bedroom apartment in France is only €644, but this includes low-cost accommodations in the countryside. You'll pay more if you choose to live in a major city center. Check out more of France's cost-of-living here.
Utilities
Utility costs are more or less the same as they are in the U.S. or the UK. You may find the cost of utilities is already included in your rent price, especially if you're renting a furnished apartment.
You may be able to transfer existing utilities over to your name. If not, your landlord can provide you with a list of utilities you're responsible for.
How to rent an apartment in France
If you're trying to secure a place before arriving in France, it's easiest to work with an agent (agent immobilier). Note that you will have to pay a fee for their services. The federal government controls these charges, so you always know what to expect. Sometimes these fees will be split between the tenant and landlord. They will usually want money upfront to cover the security deposit and first month's rent. You'll most likely have to submit a credit check.
You can also rent directly from a landlord to avoid extra fees. This practice is common in France, but you'll have to do more legwork to ensure your contract (contrat de bail) is in place.
It's also not uncommon for landlords to ask for a three-year lease for an unfurnished apartment. Furnished apartments are typically on a one-year lease.
What you need to rent in France
You'll typically need to supply your passport, proof of income (usually 3x your rent), a French bank account, and a current residence permit. In some cases, a landlord may want you to provide the name of a guarantor (Garant). This person is usually a French citizen who agrees to co-sign the lease with you. They offer insurance that will cover your rent if, for some reason, you can't pay. Obviously, not everyone can do this, but it may help sway a landlord who's reluctant to rent to an Expat.
How to find rental property in France
Many websites have rental listings; you can start with Seloger or Pap (Particulier à Particulier). PAP is very popular among Expats and locals alike as it connects individuals without using an agency as an intermediary.
How to move to France if you're purchasing property
The number one thing you should understand if you're thinking about purchasing property in France is the amount of tax you'll pay. Many people in France choose to rent over buying.
France has a similar homeownership rate (65.1%) as the United States (65.3%).
Importantly, there are no restrictions on foreigners buying real estate. And while you don't need to use a real estate agent, the process can be smoother if you work with one. Note that French agencies can charge up to 10% in fees.
Requirements for purchasing property in France
Expats can get loans from French banks to purchase a property. However, your DTI (debt to income ratio) generally can't be more than 33% of your total income. This range is slightly lower than in the U.S., typically 36% to 45% DTI.
Again, be prepared to pay significant fees:
Your agent will charge up to 10%.
Notary fees are adjusted with the cost of your property, most are 0.9867%.
VAT tax is also paid on home purchases which is a whopping 20%.
Public Registration fees: 0.60% – 4.89%.
Acquirement process
After your initial offer has been accepted, you'll get a Technical Diagnostic File (Dossier de Diagnostic Technique, or DDT). This will provide information on lead levels, asbestos, gas, electricity, and an energy report.
At this time, the law requires the seller to show any defects or major problems on the property. You typically have to wait about 12 weeks before final payment and possession takes place.
After you get the keys, setting up utilities shouldn't be too complicated. You may even be able to have the previous owner transfer them over to you.
You can choose your energy supplier (most use electric over gas), but the district supplies water, so you'll use what's available.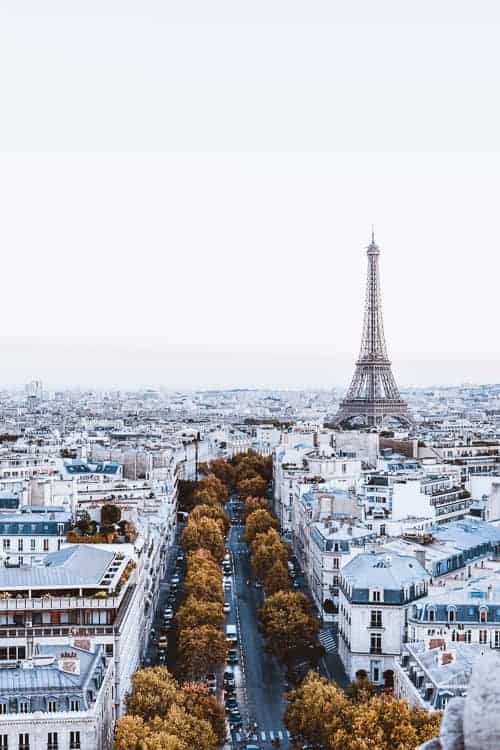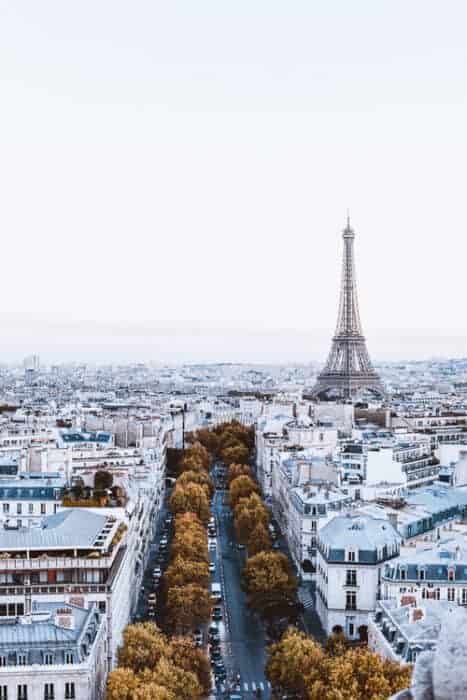 Healthcare for Expats moving to France
France's strong healthcare system provides public health insurance for all its residents. The World Health Organization recently named France number one in overall health system performance.
While the healthcare you'll receive as a resident isn't free, it is heavily subsidized. Expect your coverage to pay around 70% of your costs.
In general, you can lower medical costs by only seeing contracted doctors (conventionné) who can only charge the prices fixed by the government. You can also purchase supplemental insurance (complémentaire santé) to cover this remaining 30%.
If you live and work in France for over three months, you are eligible for coverage through the national health care system. If you're working for a French employer, they'll often start the process of signing up for a social security number (numéro de sécurité sociale).
This is not like a U.S. social security number; it just gets you into the system so you can start receiving benefits. Once you have a social security number, you can get a health insurance card (carte vitale).
Note: you'll need to update your card anytime something changes (health, employment), but you do this at most pharmacies. They have machines that update your account using your card.
For complete peace of mind, we do recommend Expat Health Insurance. International Insurance has helped many of our clients to find the right policy. They are independent brokers and so will have your best in mind and it doesn't cost any more to go through them. They have a wide network of global insurers to choose from.
Finding Work in France
Finding work as an Expat can be tricky when moving to France, but not impossible. You'll undoubtedly have an easier time if you speak good French. So if you aren't fluent, it pays to keep building your local language skills.
If you can secure a job before arriving in France, you'll make your life a lot easier, but we know that's not always possible. Look for companies that have international offices, which makes transferring within your company easier. If you have a job lined up, your employers may provide services to help you learn how to move to France.
Consider using sites like
Jobs in Paris (This site features jobs in all of France, not just Paris).
Also, tell everyone you know you're looking for a job. Consider connecting ahead of time on Expat online forums for tips and possible leads. Build out your LinkedIn profile as much as you can to see if you can arrange professional introductions in France.
You'll have better luck finding jobs for English speakers in bigger cities that see more tourism and have a stronger demand for English speakers. Also, consider teaching or tutoring (even if you haven't done it before).
Lots of families are looking for native English teachers for their children. Or, you may find a fellow Expat family who's looking for an English tutor.
For more detail on taxes, salaries, and remote work, please see our Living in France guide.
How to Learn French
Your time in France will be much richer if you learn to speak some French. The French will appreciate even a few simple words and phrases.
Once you arrive in France, there are endless language schools and classes, even in smaller towns. You'll also be able to practice every day.
But if you want, you can get started right now. We recommend these online opportunities to make sure you hit the ground running.
Your next step for moving to France
Figuring out how to move to France can seem overwhelming. The best place to start is identifying and securing your visa. A quality France Immigration Lawyer will be able to help you with this crucial step.
If you're moving to France from the UK after BREXIT, don't worry! While it is more complex, it is still possible for many UK citizens.
Also, be sure you know what you'll need to do within the first couple of months of arriving. You can use our Moving Abroad Checklist – it is a great way to make sure you stay on track.