You could be eligible for French citizenship and a powerful European Passport. With the passport, you'll also get the right to vote, hold office, and the freedom of movement that EU citizens enjoy. We'll look at how to qualify and what you'll need for your application.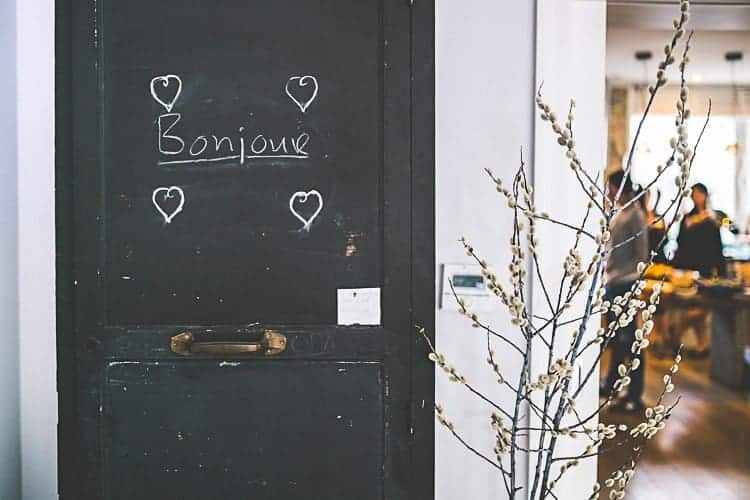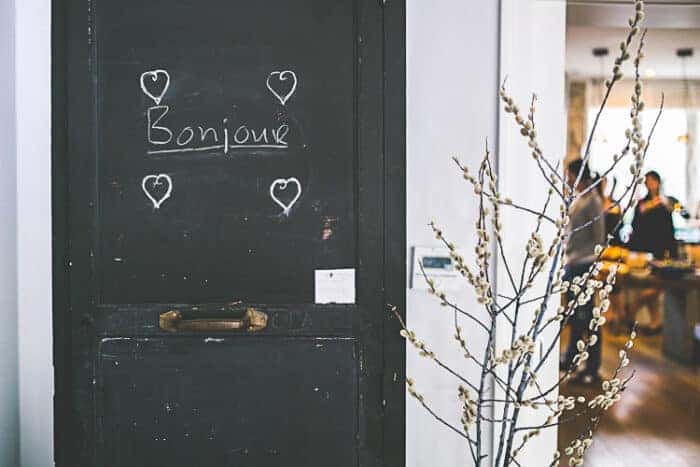 How to get French citizenship
France applies two principles when it comes to its citizenship law.
Jus soli, the 'right of soil.'
Jus sanguinis, the 'right of blood.'
There are three main ways to qualify for French citizenship: decent, birth, and naturalization. We'll look at each pathway in detail below.
Descent: If one or both of your parents were citizens of France when you were born, you are probably also a citizen.
Birth: If you were born in France to non-French parents, you can acquire French citizenship by declaration.
Naturalization: You can generally apply for nationality by naturalization if you've legally lived in France for a qualifying period (usually five years).
Citizenship by Descent
This is sometimes referred to as the "right of blood" (jus sanguinis). If one of your parents was a French citizen at the time of your birth, you have the right to citizenship.
You will still have to apply for French nationality and prove your parents' citizenship to qualify. The burden of proof is on you.
This requirement usually means showing your birth certificate and that of your parents. Alternatively, you'll need to have other documentation that proves they're a French national.
Your parent must be registered as a citizen when you apply. For this reason, you may wish to obtain birth certificates for the last two generations as well as your own.
Citizenship by Naturalization
To become a citizen through naturalization, you'll have to prove you've lived in France for five mostly contiguous years. You can't have any breaks in residency of more than six months except in special circumstances.
Please see our France Visa and Residence Permit guide for ways you could qualify.
You'll also need to prove you have assimilated into the French culture. There are two parts to this requirement:
Showing competency with the French language (oral and written level B1)
Demonstrating knowledge of French culture, history, life, and civics. The specifics of this test are in the citizen's booklet (basically a study guide).
In general, you'll apply for citizenship at your local town hall.
To apply, you may need the following (the exact documents vary according to your application):
Two copies of filled out form n°12753*02 (Application for acquisition of French nationality by naturalization or reintegration)
Proof of address
Proof of employment and work permit
Copies of tax returns
Proof that you have no criminal record
Birth certificate
Proof of French language proficiency and civil assimilation
The fee of €55
After your application is complete, you'll request an appointment for an interview at your local prefecture or consular agent. During the interview, the Immigration Service official will review your documents and application. At the same time, they may test your language and French cultural knowledge.
After five years of residency in France, you can also apply for Permanent Residency (PR).
By Marriage (via naturalization)
If you are married to a French citizen, you may need to sign a Republican Integration Contract. This contract formally states that you will make an effort to integrate yourself into French society as a good citizen.
This often means making France your home and taking classes in language and civics. You are exempt from this if you have completed at least one year of higher education in France or three years in French secondary school.
In general, you will have to have been married to your French spouse for four years before you can apply for citizenship.
Please note that your status as a spouse needs to be legally recognized in France. Same-sex marriage has been legal in France since 2013, and so these rights also apply to same-sex unions.
To apply, you'll need:
Two copies of filled out form n°15277*01
Copy of your ID and your spouse's ID and birth certificates
Proof of address and contact information
Proof that you've lived with your spouse in France for at least three years since the date of marriage
Copy of marriage certificate (must be within the last three months)
Proof of knowledge of the French language
Evidence that your spouse was a French citizen at the time of marriage
After you submit your application, you're required to have an interview at the local prefecture. The cost of your naturalization application is €55.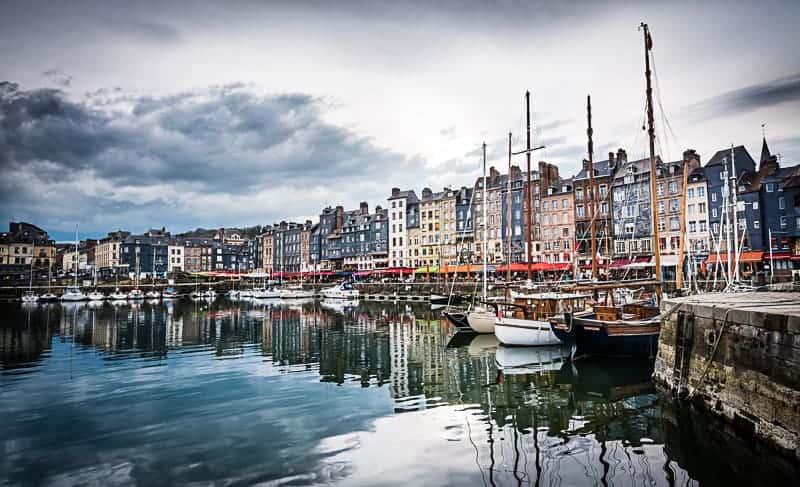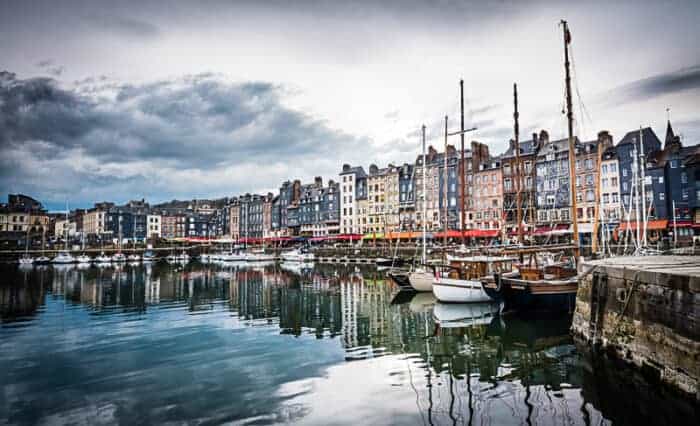 Citizenship by Birth
If you were born in France to foreign nationals, you can obtain French citizenship in several ways.
For children between the ages of 13 and 16, their parents can apply for citizenship. They must prove their child was born in France and has lived there since the age of eight.
If you're 16 to 18, you can claim citizenship if you've habitually lived in France for at least five years since age eleven.
If you're 18, the same rules apply with the additional requirement that you don't have foreign relatives who are diplomatic agents or career consuls.
You will need to apply for a Certificate of French Nationality at your local town hall (Mairie). There is no fee for obtaining citizenship through birth, and if you can prove your lineage, citizenship will be automatically awarded.
If one parent was born in Algeria before the 3rd July 1962, and you were born in France, you may be a French citizen.
French Citizenship by Investment
France does not have a direct Citizenship by Investment (CBI) program. However, there is a pathway to French citizenship for investors.
The Talent Passport has a Business Investor category. This Residence by Investment visa is valid for four years and is renewable. It qualifies you and your family for Citizenship by Naturalization (see above for details) in the standard five years after a single renewal.
How to apply for citizenship of France
The specifics for applying for citizenship will depend on the method. You will need the most documentation if you're applying through naturalization. Furthermore, the process can take a long time. Some applicants can wait up to 12 to 18 months to have their application processed and citizenship awarded. Be patient. Once you are approved, you'll have to sign the Charter of Rights and Responsibilities.
The charter is where you where a person accepts the official requirements to receive French nationality.
Dual Citizenship and French Nationality Law
Dual citizenship is allowed in France. In general, you can be granted dual citizenship if one parent is a French citizen and the other is not. Or, it can be granted if you're applying for citizenship through naturalization.
Neither the U.S. nor the UK requires citizens to renounce their previous citizenship when acquiring a new one. However, if you are a citizen of a place that doesn't allow dual citizenship, you may have to choose which nationality you retain.
The Powerful French Passport
The French passport is in the Top 10 of most powerful passport rankings. Holding this passport gives you the authority to travel to 144 countries without a visa. This list includes the USA, where French passport holders are eligible for a two-year visa waiver under the US ESTA authorization.
How to apply for a French passport
Once you have obtained French citizenship, you should take the necessary steps to get a French passport. The government authority that will issue your passport is the French Ministry of Foreign Affairs and International Development. Their website has lots of free information for you to use.
You can apply for this at a local prefecture in Paris, any town hall in France. If you live abroad, the nearest French embassy or consulate in your country will offer this service.
You can start the process by filling out an application online, where you'll also be able to pay the €86 fee. The fee increases to €96 if you are applying at a consulate outside of France. After your application is complete, you can make an appointment at your local town hall.
You'll need to provide the following documentation to obtain a French passport:
An ID card or birth certificate
One current passport size photo
Proof of address
Proof of payment or tax stamp
A standard French passport is valid for ten years. You will need to apply for a passport renewal after this. This process is more or less the same as your initial application, except that you'll need to provide your current passport in this situation.
Next Steps to get French citizenship and a European passport
Becoming a citizen of France has many benefits, not least the strong EU passport. However, to help you identify the best pathway to nationality in France for you and your family, speaking to a qualified French immigration professional is essential.
France welcomes new citizens, but the official process can include lots of complex paperwork. Therefore, your case will proceed much more smoothly if you have chosen the appropriate option and have your documents completed before registering your application.