Health is the number one prerequisite for every adventure you plan, and unfortunately, it can be very unpredictable. It is essential to do your research early enough and decide on the best overseas health insurance plan for you. As an Expat, you have extra reasons to invest in your health care and be fully covered. Expat life involves a lot of travelling, unfamiliar environments, and special conditions that can increase your risk. In this article, we will discuss everything you need to know about Expat health insurance. We'll also look at the pitfalls to avoid to ensure you choose the best international health insurance.
What is the difference between Expat health insurance and local health insurance?
Many people have the same question when searching for health insurance. What is the difference between Expat health insurance and local health insurance? While local health insurance covers some of your health expenses in your country of residence, Expat health insurance offers international coverage. Your policy may cover just your new country or include regional or global travel.
Of course, the advantages of international coverage comes with a higher monthly cost, compared to the lower cost of local insurance.
Why do you need overseas health insurance?
Not able to access healthcare in your new country without it
Many countries, such as Spain or Hong Kong, provide free and efficient healthcare to all their citizens. If your new country is one of the countries that offer free or low-cost healthcare, you may have adequate cover in this country. However as an Expat, you are often not entitled to use the healthcare system unless you make social security payments and so you need to triple check your rights.
Residency Visas require you to have private healthcare
In many countries in order to get your residency visa, you need to have a private healthcare policy. for your whole family. In some countries it has to be full cover and excess payments are not allowed. The reason behind this is that they do not want you to be a burden on their social security systems.
National Healthcare doesn't cover the services you need
Nevertheless, national healthcare coverage usually excludes many services such as dental and optical care. Many Expats choose to take out private health insurance in addition to the local healthcare to cover additional eventualities.
You need Health Insurance cover in many countries
Overseas health insurance offers a personalized insurance plan that allows you to live abroad and to travel without gaps in your health cover. Moreover, it can save you the hassle of taking out travel insurance and dealing with paperwork every time you travel. You may need to choose overseas health insurance for Expats if you:
Are worried about the standard healthcare in your new country of residence.
Are planning to visit home often.
Travel a lot.
May relocate or travel in short notice.
Don't speak the language of your country of residence.
Would like to include additional services.
Are a digital nomad.
How much does Expat health insurance cost?
The cost of an overseas health insurance plan ranges from hundreds to thousands of dollars annually. The price depends on several factors, such as the type of cover you will choose, the payment method, and your medical profile.
Most health insurance companies offer policies for three main geographical regions: European, Worldwide (excluding the USA) and Worldwide (including the USA). The latter is the most expensive due to the high cost of healthcare in the States.
The payment method can also affect the cost of your plan. Paying the annual policy cost in a lump sum is usually cheaper than paying in a series of payments. Sometimes choosing the single payment can make a significant difference to the annual cost.
Your age and your medical history can also affect the cost of your health insurance. Many health insurance companies automatically increase the cost or terminate the health insurance cover for clients over a certain age (usually over 65 or70). It is important that you are aware of any such automatic changes in your plan.
We recommend that you get a few quotes before you decide on which policy is the best for you. These are our recommended expat healthcare providers.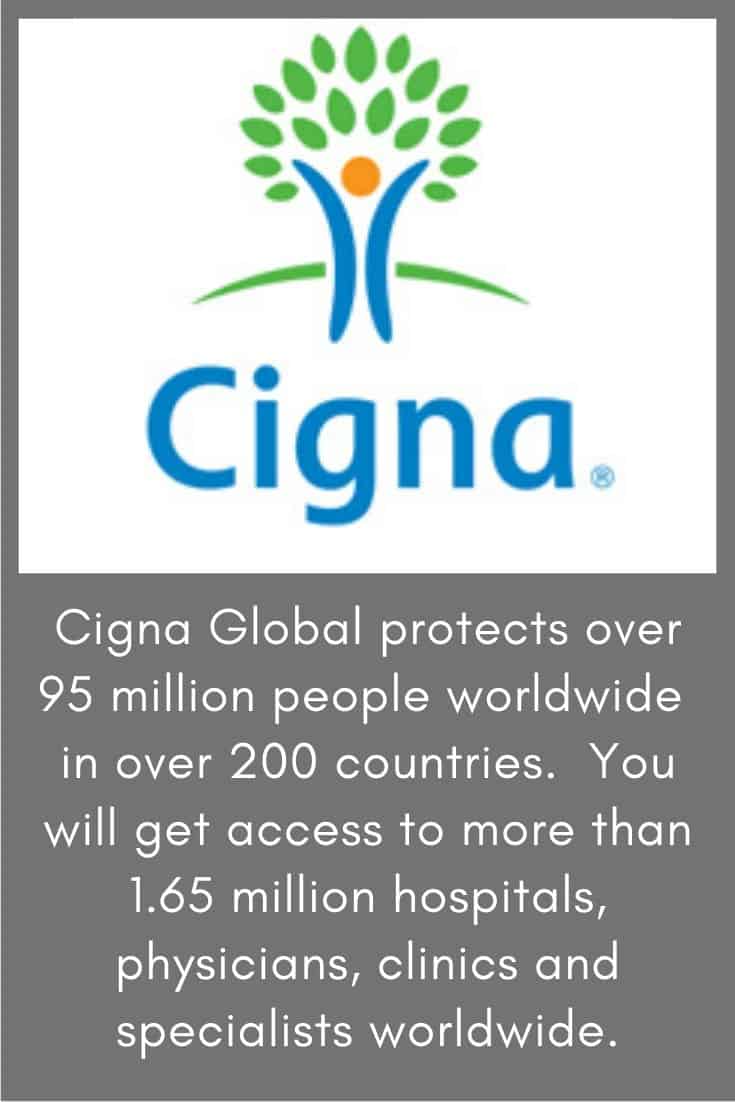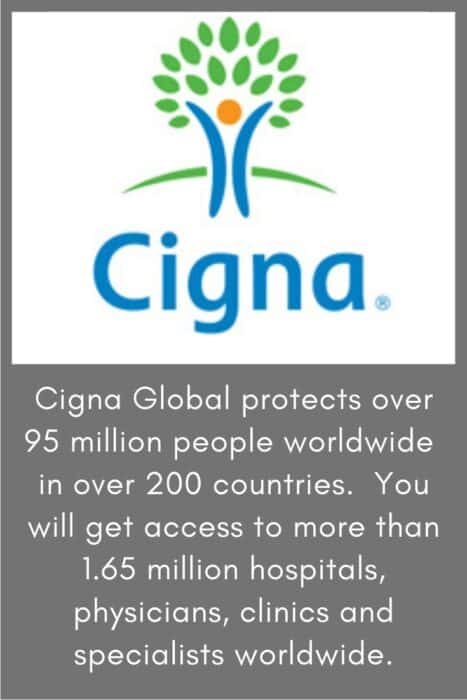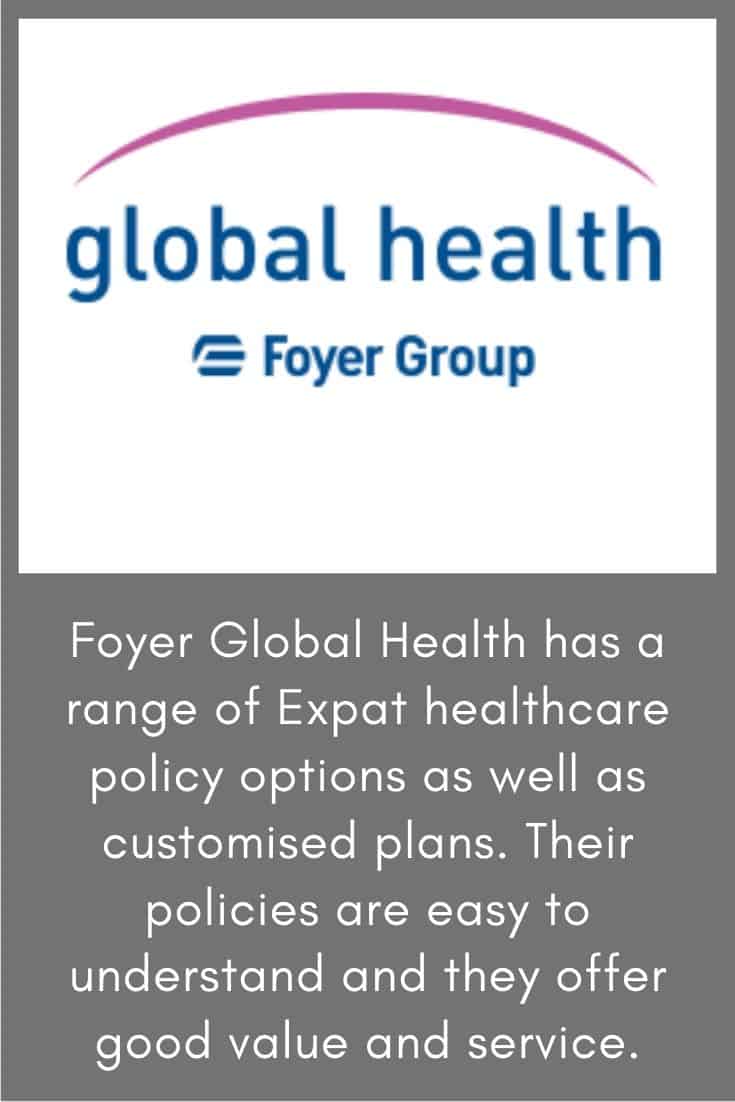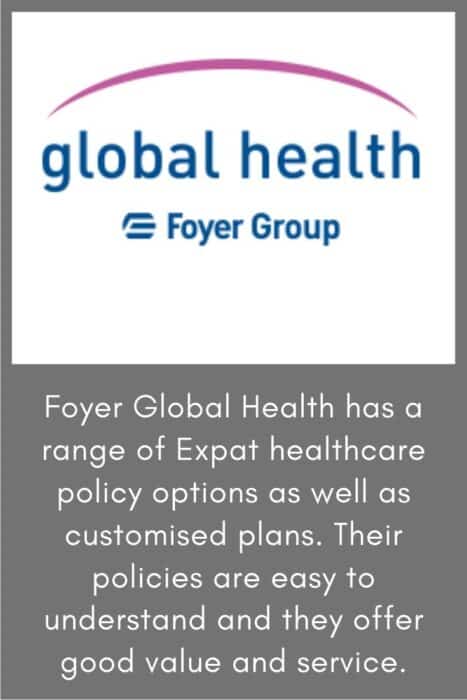 Pre-existing conditions
Your medical history refers to any pre-existing medical conditions or pre-existing chronic illnesses. The more health issues you suffer from, the higher the chance that you will need medical care; which implies higher healthcare costs.
Although not all companies cover all pre-existing conditions, many insurers have updated their policies on this matter. This change is positive. In any case, it is recommended that you highlight any health conditions or chronic illnesses in your health insurance contract. This transparency will ensure that you don't have issues with rejected claims in the future.
To receive an accurate cost for your Expat health insurance plan, we advise you to request quotes from at least four different companies. Carefully compare their services, inclusions, exclusions, and costs. From there you can decide on the insurer that best fits your needs and budget.
What does international health insurance cover?
Most insurance companies' basic package includes:
hospitalization
surgery
emergency dental care
emergency outpatient benefits
cancer treatment
Expat Assistance Programme (EAP)
In contrast to local health insurance, international insurance allows you to tailor the coverage to your needs and lifestyle. What your plan covers depends on you. There are many extra services you can add to your package and personalize it. Some of the most popular are dental and eye care, maternity cover, and physiotherapy.
How to choose the best international health insurance for you!
Once you receive the quotes from a number of insurers you can get started. Devote some time to studying their policies and comparing the policies and fine print. It is preferable to do your own research instead of going straight for a major insurance company.
Major companies are a safe choice. Thier scale and coverage may make them the best bet.
But, size isn't everything. A large company may not necessarily be the best choice for you. Don't discount smaller regional players. A small insurance company may offer specific features that fit your lifestyle, less complicated paperwork, and most of the time competitive prices.
Here are two options that we recommend. One is a large company and the other small. Get a quote from each of them to decide which is the best for you.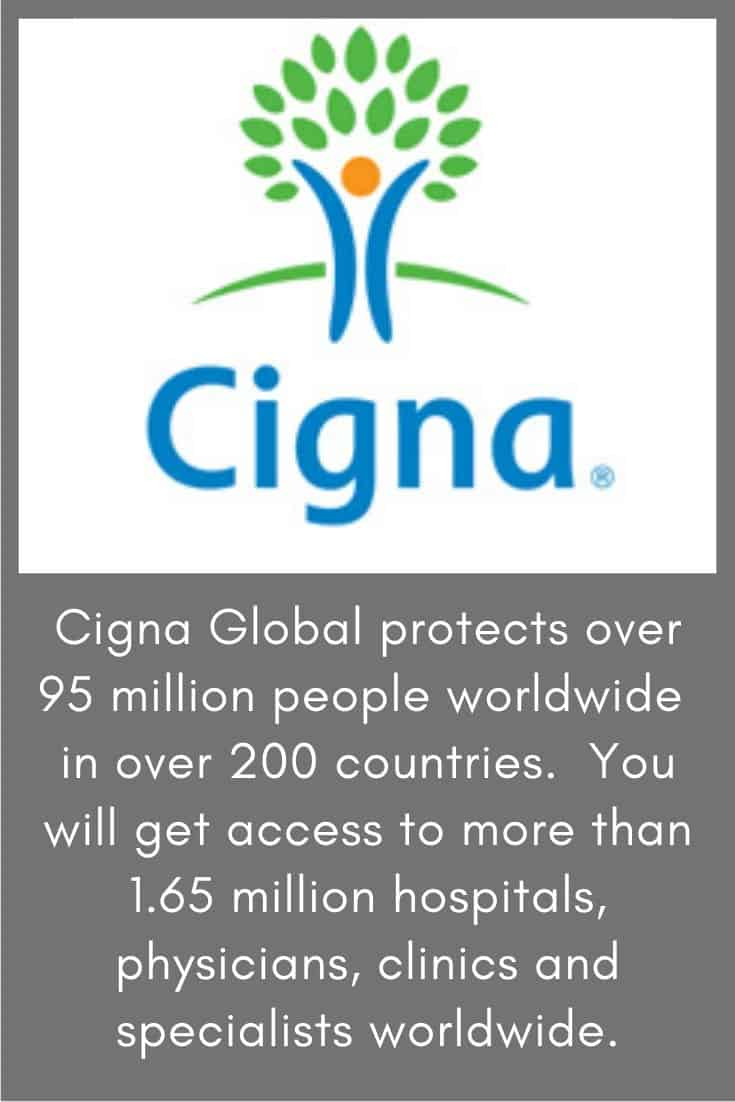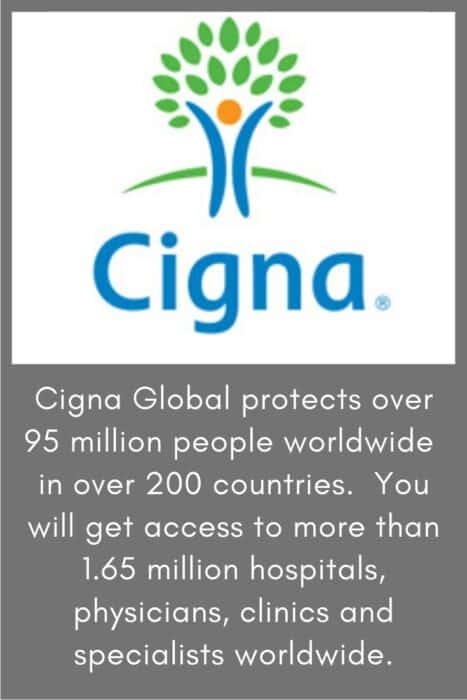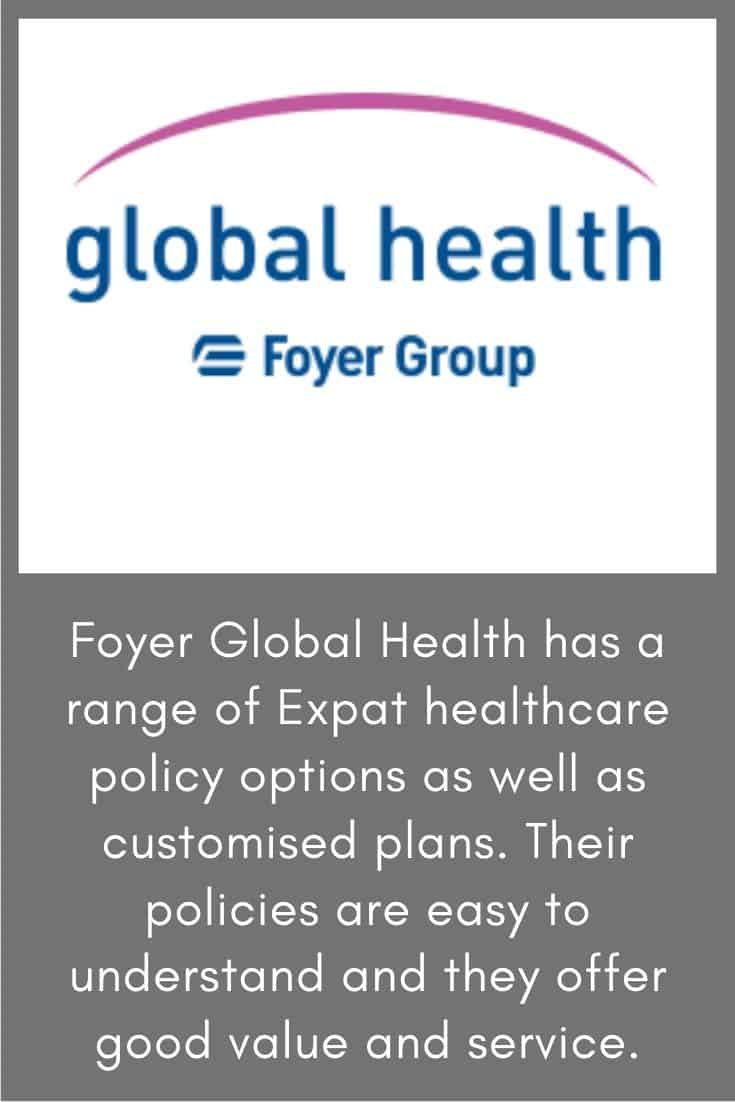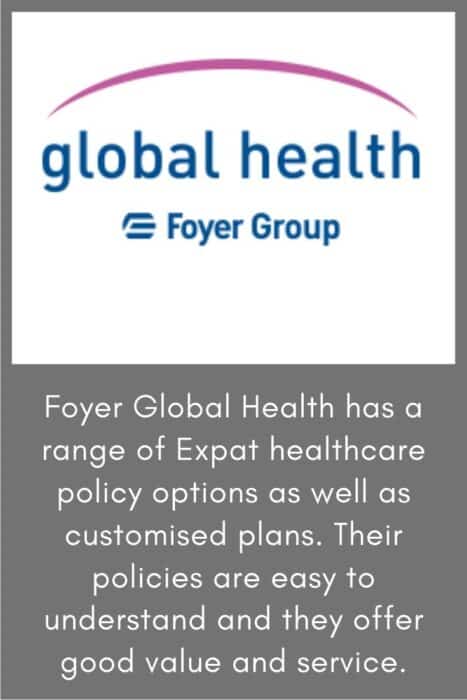 Check out Expat forums and blogs
Today we don't have to reinvent the wheel. People are happy to share their experiences. Check out Expat forums and Facebook groups for the country you are planning to visit. There may be first-hand reviews of companies that allow you to insight into being a customer.
Your overseas insurance company will show its true colours when you claim against your policy. You won't know what it is like until you need to claim. Understanding the experience of others in your new country can be priceless.
Health insurance options to consider
Here are some details to pay attention to when you examine your insurance policies and consider your insurance options.
Visiting home
If you intend to visit your home country often or for long periods, make sure you include home coverage to your insurance plan. Some insurance companies cover your home visits only for a limited time (usually two weeks).
Paperwork
Make sure you know the claim process your insurers require. Some companies ask for a proper claim to be completed, while for others the original bill is enough. In some cases your insurance pays the hospital or doctor directly. In others, you may need to pay your medical bills yourself and then make a reimbursement claim.
For instance, most insurers require you to contact them before any doctor appointment or scheduled hospitalization. They usually have a list of selected doctors and hospitals you can choose from.
Your failure to contact your insurance company in time may lead to them not paying your medical bills in full. It is important to be aware of the claim process from the beginning, so to avoid unpleasant surprises.
Medical evacuation
Don't forget to keep your lifestyle in mind while studying your insurance policy. If you are an adventure traveler who visits remote places and developing countries, it is recommended that you include medical evacuation in your plan.
In case of a serious medical incident, your insurance will cover your transfer to another country. In general, this will be your country of residence where you can be properly treated.
Expat Health Insurance for Students
Is student health insurance different from regular Expat insurance? Not really. But, overseas student health insurance can be more tailored to students' needs and lifestyle.
Some companies offer competitive student plans with useful features such as, easy digital access, repatriation, and travel security services. If these features are important to you, then a student policy may be the best international health insurance for you.
Expat Health Insurance for Retirees
Retirees will have many of the same considerations when choosing a policy. You'll just need to pay even more attention to things like pre-existing conditions and exclusions.
There can be increased medical costs as we get older. For those looking to retire abroad, a good Expat insurance policy is critical.
For other considerations for Retiring Abroad, see this article.
Expat health insurance may save your life
Finding the best international health insurance for you and your family requires time and proper research. Taking the time to find the perfect overseas health insurance policy means peace of mind. The best insurance policy is one you never have to use. But, if you or your family do encounter a health issue, you need to know that you can access the best possible care.
With increased global mobility, insurance companies have adapted their offerings. This change means that you can still access quality health care, no matter where you are.
Save to Pinterest