Spain offers so much to so many people. It's no surprise that surveys rank Spain among the best Expat countries in the world. We agree – we've lived here for the last five years! And, if you're coming to join us, here's our guide to the best place to live in Spain.
Two stunning coastlines, snow-capped mountain ranges, cosmopolitan cities, and traditional villages. There's a rich history, exciting culture, and some of the world's best food. Add in a low cost of living with a high quality of life, and you have the complete package.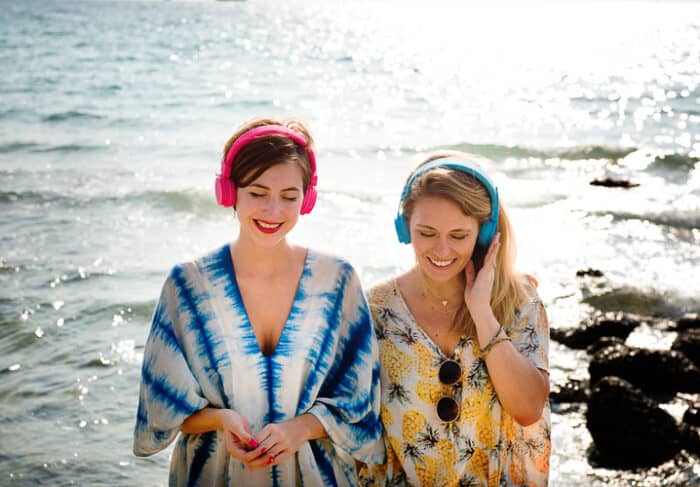 Best Place to Live in Spain
There is a lot of geographical and cultural diversity in Spain. Your first step will be to decide what is important to you in your new home.
Do you want to live in a buzzing city?
Do you want to enjoy Spain's famous beaches?
Does island life appeal to you?
Is a peaceful country life what you want for your retirement?
Best Cities in Spain
The three most popular cities for Expats in Spain are also the three largest.
---
---
Valencia
Valencia is one of the oldest cities in Spain founded in 138 BC. Today, it is the third-largest city in Spain with a population of around 1.6 million people. It is a port city on the Medeterrain coast, centered on the mouth of the Turia river.
Like many Spanish areas, Valencia was a part of the Moorish occupation. This mixed heritage adds to the rich cultural and architectural history.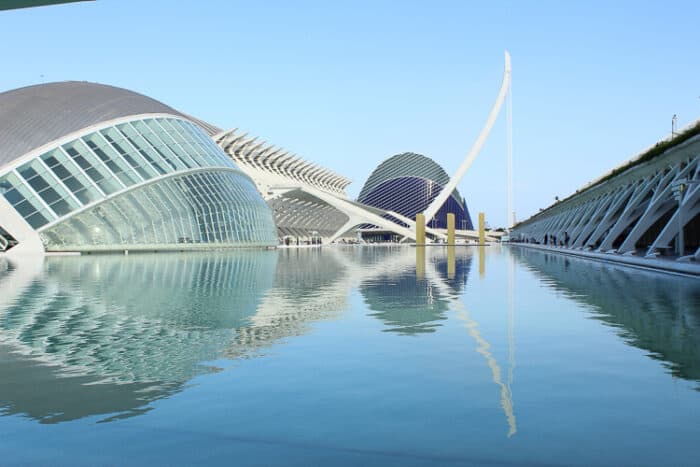 Being considerably smaller than Barcelona and Madrid means Valencia has intimacy and a strong feeling of community. And it also means a lower cost of living than Barcelona and Madrid. But, this doesn't mean that it lacks cultural delights, facilities, and experiences.
Valencia has several peaceful botanical gardens and urban parks, including the famous Turia Gardens. Art and history abound in the city. The Fine Arts Museum (Museo de Bellas Artes) and the Valencia History Museum (Museo de Historia de Valencia) are two examples. But, it is not just formal art, Valencia has one of Europe's most exciting street art scenes.
For those who love science, the City of Arts and Sciences is impressive. This large complex features a planetarium, a science museum, and an arboretum. It is famous for its unique architecture and includes L'Hemisfèric (The Eye of Wisdom) and L'Oceanogràfic (Underwater City), Europe's largest marine center.
The city is justifiably proud of its food. And, it goes well beyond just the paella that people come from far to enjoy. From cozy bars serving mouth-watering tapas to fine dining Valencia has you covered.
Transport is well served. Along with buses and taxis, there is an excellent metro with tickets as cheap as €1.50. And, the comprehensive bike paths are great for getting around in this mellow climate.
Madrid
Madrid is the capital city of Spain and the country's largest city. The city initially called Mayrit was founded by Emir Muhammad at the end of the 9th century. The present location of Madrid, in the center of Spain, was established by King Alfonso I in 1083.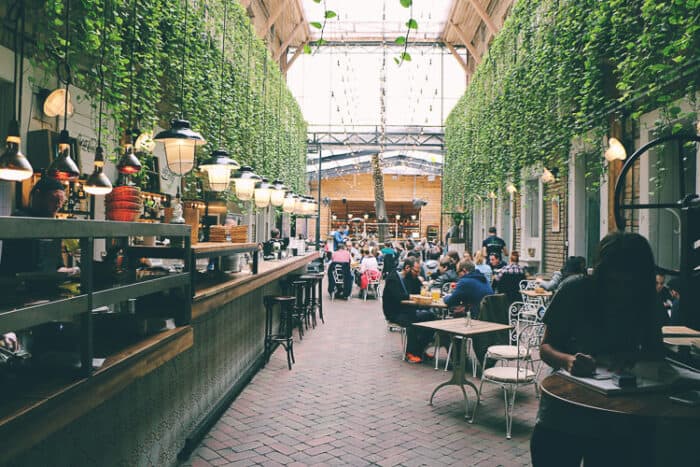 Madrid is one of the largest financial centers in Europe and is a hub for many Spanish businesses. Banking, technology, renewable energy, and logistics companies all thrive here. The city has excellent economic links throughout Western Europe, North Africa, and South America.
Your cost of living in the capital is higher than in the rest of the country, but still very low compared to other European capitals.
Madrid is one of the world's cultural, architectural, and gastronomic gems. No matter your age or interests, you'll not be bored. The art collection of the Prado is one of the best in the world, and city parks like the Retiro dot the city. The restaurant and bar scene is second to none.
Madrid is home to one of the two biggest football clubs in Spain and in the whole world, Real Madrid F.C.
Getting around is easy. Traffic can be congested during busy times, especially in central Madrid. However, the 13-line metro is reliable, safe, and cheap with 300 stations throughout the city and around 3 million daily passengers. Pensioners need only pay €12.30 a month for unlimited travel – a fantastic deal.
Barcelona
Barcelona is the proud capital city of the Catalonia autonomous community, founded by the Romans in the 1st Century B.C.
Just smaller than Madrid, Barcelona has a population of 5.6 million inhabitants. But this population is boosted by the 9 million tourists who visit each year. They come for the food, the culture, the art, and the history of this magnificent place.
It is a beautiful city. So much so that it is the only city to be awarded the Royal Gold Medal for architecture in over 170 years. It is not just the famous buildings like the Sagrada Familia. There is something to admire in almost every laneway and park.
Sandy beaches make up a 3-mile strip of sun-seeking happiness in the heart of the city. So, you can pop out for a dip in the ocean, have lunch at a beach bar and be back before anyone notices.
The port of Barcelona is a vital European shipping center. It welcomes ships from all around the world. As well as logistics, Barcelona has a buzzing startup community and a booming tech scene. Financial services, hospitality, and service sectors have a strong presence here, and Barcelona hosts many multinational companies in these sectors.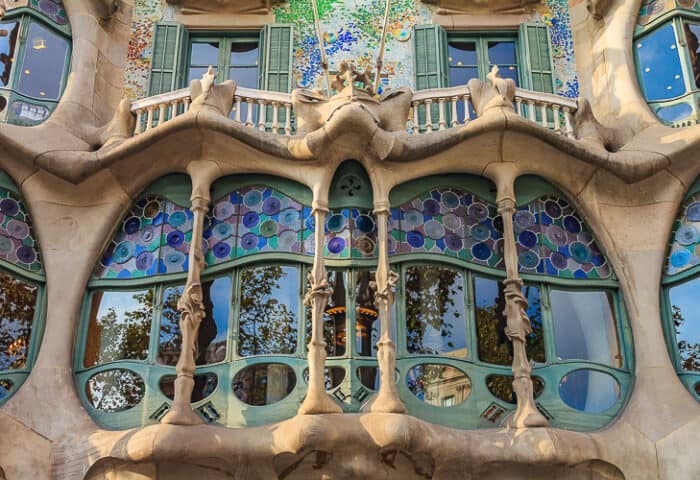 Barcelona has a similar cost of living to Madrid. Again, the cost of living is cheaper than in most comparable cities in Western Europe.
Barcelona's metro is one of the world's most modern and best-designed systems. And, wide-tree lined avenues and smaller suburban streets alike often have bike lanes.
Other major Spanish cities
For those who love city life or are looking for professional opportunities, there are choices beyond Madrid, Barcelona, and Valencia. Other major Spanish cities include:
Seville / Sevilla
Zaragoza
Bilboa
Murcia
Palma
Best places to retire in Spain
It's not surprising that Spain is one of the most popular European countries for those looking to retire. It has an easy Spain retirement visa, a low cost of living, and excellent healthcare. Those factors with the climate and transport options make a winning combination. See our Visa and Residency Permit article for how to retire in Spain.
Here are some of the best places for retirees in Spain.
Alicante
Alicante is a beautiful city on Spain's eastern Mediterranean coast. This stretch of the Mederterrain, the Costa Blanca (or White Coast), is one of Europe's most popular tourism destinations. Alicante is a city of about 334,000 people with an international airport.
Alicante has the best of everything Spain has to offer. A welcoming climate, natural beauty, relaxed lifestyle, a quality food scene, and leisure activities make up an attractive package.
The cost of living is much cheaper than in the major urban hubs such as Madrid or Barcelona. Apartments for sale right in central Alicante advertise for under €90,000.
Malaga
If you prefer Costa Del Sol (Coast of the Sun), you might prefer a city like Malaga. The city gets about 300 days of sunshine a year and has splendid beaches. The city is full of museums, great bars, and restaurants. Expats report that a couple would live well on a budget of €2,000 per month here.
As well as a thriving Expat community, the city retains a traditional air. This heritage is on display with the festivals that add consistent color to life in Malaga. And, it is not just English Expats here; people from all over Europe and beyond are common.
Torrevieja
This beautiful Alicante town, also on the Costa Blanca, attracts many Spanish retirees. And, taking their lead, the Expat retiree population has grown. There is a beautiful promenade with restaurants and bars, a perfect spot to hang out and watch the world go by.
The natural reserves of La Malta and Torrevieja are a Mecca for walkers and birdwatchers. Modern three-bed apartments with a shared pool cost as little as €100,000.
Other popular places to retire in Spain
Benicàssim
Bilboa
Cadaques
Javea
La Coruna
Mallorca
Marbella
Mojacar
Oviedo
San Sebastian
Sitges
The best Spanish Islands
Spain's territory contains many islands over a vast area, some of the most beautiful in the world. The two most popular groups for Expats are the Balearic Islands and the Canary Islands. Here's our pick of the three best Spanish islands for Expats.
Gran Canaria (Grand Canary Island)
The Canary Islands are in the Atlantic Ocean, off the West Coast of Africa. The islands are served by regular flights from mainland Spain and other European airports, with a flight time of just 2h30 from Madrid.
Las Palmas is a well-developed tourist town, but many Expats choose to stay much longer. Watersports, golf, and hiking are all popular. There are many smaller villages to choose from; all offer the same beautiful climate and lifestyle.
Ibiza
This island became famous for its party lifestyle. But, there is so much more. The northern side of the island is dotted with peaceful villages and beautiful beaches, there is not a nightclub in sight.
Indeed, Spanish and European families travel here looking for a back-to-nature beach holiday. There is also great shopping, from flea markets to high-end boutiques.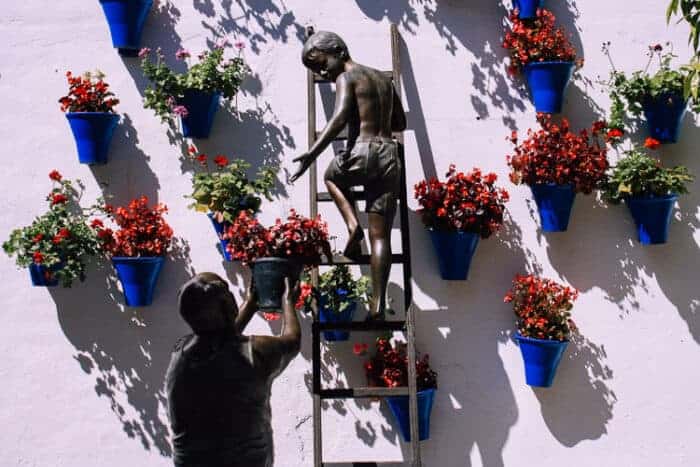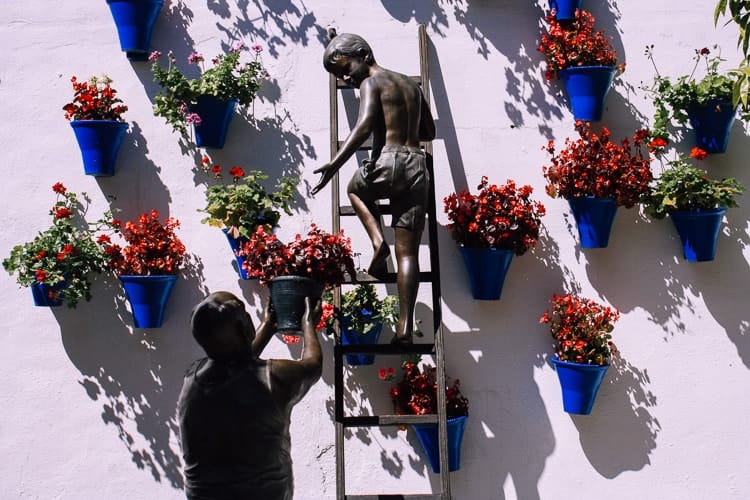 Mallorca (Majorca)
Majorca is the largest of the Spanish islands, at 3,640km2 and a population of almost a million. Around half the population lives in the developed capital of Palma, but for many, the smaller villages are the attraction. Places like Fornalutx, Deià, and Banyalbufar have all the beauty without the crowds.
Other popular Spanish islands for Expats
Formentera
Fuerteventura
La Palma
Lanzarote
Minorca
Tenerife
Best mainland place to live in Spain by the sea
Along Spain's 5000 km long coastline, you will find some fantastic places to live. Choose from great weather, water sports, amazing food, and natural beauty.
Expats are often drawn to these coastal towns for their laid-back lifestyle, excellent amenities, and quality of life. Some of the best places to live in Spain by the sea include:
San Roque
San Sebastian
A Coruna
Cadiz
Santander
Castellón de la Plana
Best of the rest: Other favorite Spanish places for Expats
Expats of various nationalities account for 12.8% of the whole Spanish population. And, Spain is one of the world's most popular destinations for Expats of all ages from students to retirees. What suits them? Is it the familiarity of the fish-and-chips shop strip of Benidorm? Or is it being the only foreigner in a small village in the Pyrenees mountains?
The places we have mentioned above all rate highly on Expat satisfaction surveys. Here's a quick selection of the best place to live in Spain according to Expats from around the globe.
Almeria
Benicàssim
Bilbao
Cabo Roig
Estepona
Estepona
Formentera
Granada
Lorca
Marbella
Murcia
Nerja
Oviedo
Sevilla (Seville)
Sotogrande
Tenerife
Torrevieja
Now you know the best place to live in Spain, find out how
There are many reasons that Expats move to Spain. And this article has given you a great jumping-off point to find your perfect Spanish home. Check out our How to move to Spain guide for everything you need to get started.
One thing Expats in Spain don't love is the red tape and bureaucracy. But, a good Spanish Immigration lawyer can help with all your paperwork. You'll need to find a visa or residence permit that suits you and then start the immigration process.
And, once that is sorted, you can get on with enjoying all that this remarkable country has to offer. Be adventurous, and you will have the time of your life.