There are many more, but here are our Top 10 reasons to move to Spain. With fascinating culture and history, delicious food, and year-round sun, it's little surprise that Spain welcomes more than 80 million tourists annually. And that number increases each year! Only France gets more inbound tourists than in Spain. However, what about living there? In this post, we'll take a closer look at 10 of the best things about moving to Spain. Hopefully, it'll help you to plan your big move and might assist your final decision! You can use our How to Move to Spain guide to get started with your planning.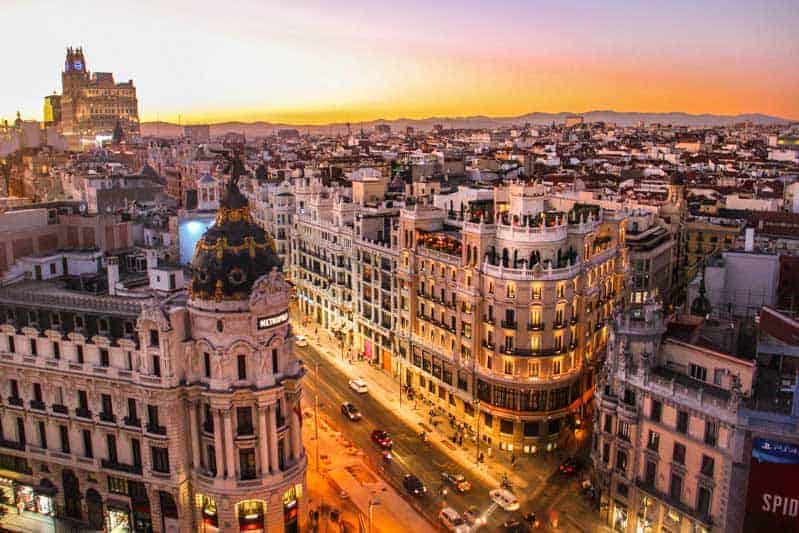 Cities
One of the first things that come to mind when it comes to Spain is its cities. Madrid and Barcelona are two of the coolest cities in Europe! There are few Western European capitals cheaper than Madrid, and you need longer than your average holiday to explore everything Barcelona has to offer! It's not just the main cities though; there are fascinating places all over Spain. Think Sevilla for flamenco, Santiago de Compostela for its cathedral, and Bilbao for the Guggenheim Museum. With such a diverse range of cities, there's bound to be somewhere suited to your taste.
Here's our Guide to the Best Cities in Spain.
Beaches
Another reason that Spain attracts record numbers of visitors and Expats is its beaches. There's a whole lot more on offer than the sun lounger covered sands of Benidorm. And, you'd expect no less from 5,000 miles of coastline! Spain's beaches have been awarded the blue flag more than any other country, meaning that they meet outstanding quality and environmental standards. La Concha in San Sebastian is regarded as one of the 12 treasures of Spain. And, El Playazo in Almeria is perfect for spotting wildlife!
Food and Drink
We could quickly fill this whole article by talking about the amazing Spanish cuisine. Enjoy tasty tapas super seafood, and of course, the famous paella (remember that this dish is not found in all parts of Spain). And, you can wash down the food with a glass of Spanish wine or a caña. The simple dish of tortilla Española can be found in tiny bars up and down the country where cured hams hang from the ceiling. If you're looking for something a little more upmarket, you can't go far wrong here. Spain has seven 3-star Michelin restaurants! Last but not least, the Mediterranean diet is proven to be one of the healthiest and freshest in the world!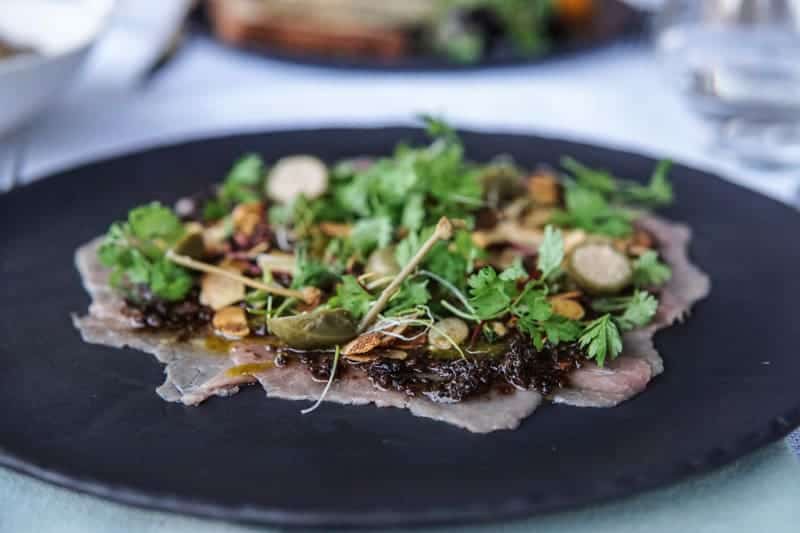 Nightlife
Spain is one of the best places in Europe to enjoy the nightlife. However, you don't have to visit the mega clubs of Ibiza to experience it! To go dancing, you won't leave your place until the early hours of the morning. But, you'll still be dancing the night away until the sun comes up. Many Spanish nights out are still going at 6, or 7 am! The cities considered to have the best nightlife include Madrid, Barcelona, Valencia, and Sevilla.
People
It's great to have all these plus points of moving to a new country, but if you're not going to get on with the people around you, then what's the point? Happily, the Spanish people are friendly, warm, and funny. Not only that, they're known to be generous and they also love a good time! In the recent study on international values, the Spanish came in above their European counterparts as being more content with life.
Language
However, while on the subject of this beautiful language, you should at least have a crack at learning it. After all, it's one of the most natural languages for English speakers to learn. It's a Latin language, so it has some comparisons, and it's closely related to French and Italian. So, if you know these languages, that's a great help.Grammar and sentence structure might seem a little bit tricky at first, but don't give up! It helps that Spanish people are forgiving when it comes to Expats attempting their language. More than that, they're often eager to help out with impromptu Spanish lessons. You'd think that a language being simple to learn might means it doesn't sound that great, but you'd be wrong again. Spanish is one of the most beautiful sounding languages there is! And, in many parts of Spain you'll find people speak excellent English.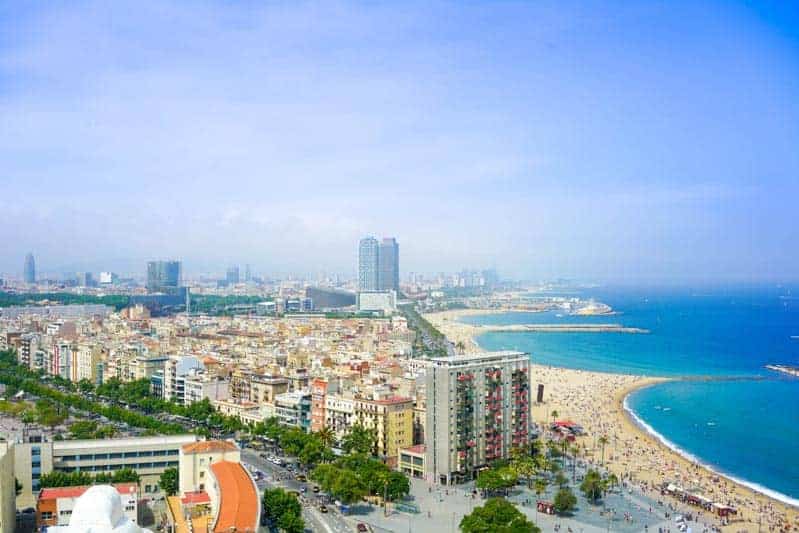 Weather
One of the most convincing reasons to move to Spain is the year-round sun. In the summer, most of Spain is hot, sunny, and dry. The weather allows you to make the most of beaches, outdoor terraces, and heading out into the mountains! In spring and autumn, it's a bit cooler, but you'll be able to go out in a t-shirt for most of the year! Please don't make the mistake of assuming there is great weather all over though. Sorry, Galicia and Asturias! These areas of Spain have much higher than average rainfall. It makes them attractive options to head to the mountains for a cool option in the middle of summer. Their green, rolling hills seem more like Ireland than Spain.
Security and work
Spain has one of the highest rates of employment among Expats. 88% of Expats living in Spain are working, as opposed to 78% on average in other countries! Native English teachers are in demand across the country. Spain is also an attractive place to start your own business. Spain has low rates of crime. While there are issues with petty theft in the tourist areas of cities and beach towns, these are isolated. Violent crime levels are very low.
Cost of living
We've alluded to the fact that Madrid is one of the cheapest capitals in Western Europe. As you can imagine, if the capital is affordable, it makes sense that the rest of the country is! Overall, it's one-fifth cheaper to live in Spain than in the UK, and that gap becomes even wider when rent is taken into consideration!
Health insurance costs Spain are much lower than the USA, and the Spanish health care system is one of the best in the world.
Quality of life
Everything we've mentioned above all adds up to one thing. Spain offers an exceptional overall quality of life. If you move to Spain, you're likely to be spending less money, eating tastier food, and having a more active social life. All of this and you're getting a tan at the same time! If you're looking to relocate to a country in Europe, you will struggle to find anywhere better than Spain. Spain is the perfect destination for many stages of life. It is hard to find a better place to raise kids. And people from all over the world agree, it is one of the world's favourite retirement destinations. At the same time, it is a great place to spend a couple of years enjoying an overseas adventure.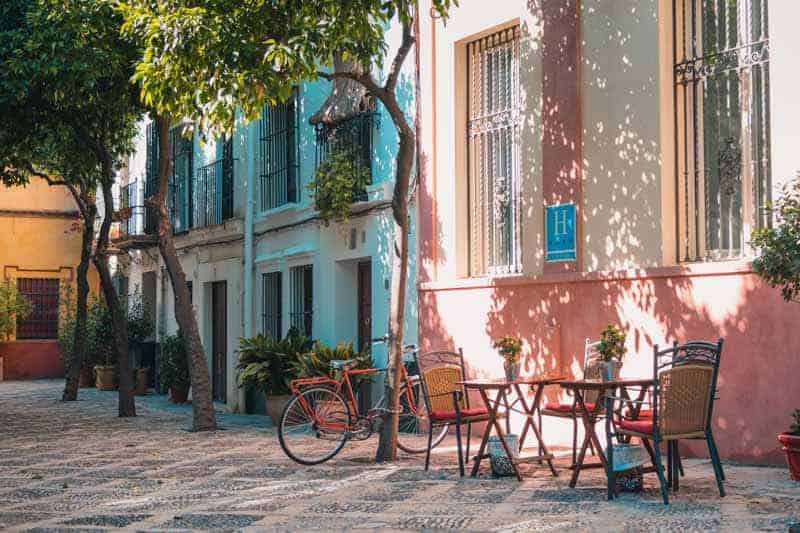 Spain's Visa and Permit options
Spain has a wide range of visas and permits. If you want Spanish residency, there are several pathways open to you.
Spanish citizenship by naturalization takes a while. You'll need to have lived in Spain for between one and ten years before you can apply. But, the wait is worth it for many. Spain's powerful passport ranks highly in all global passport rankings. Spain also has an attractive Residency by Investment program.
UK citizens moving to Spain after Brexit will need now to find a visa or residency permit like other non-EU countries.
So, now you know the 10 best things about moving to Spain.
You'll want to start planning your trip to Spain. You will need some information to help you through the process. Is it a career change, retirement abroad, or just a gap year that interests you?
To find out how to move to Spain we have a detailed guide to help you every step of the way.
You can also book a consultation with our Spain immigration law partners. We assessed the market and found partners that provide an excellent service at very fair pricing. In your first consultation they will:
Understand your situation
Advise the best visa route for you
Outline all of the steps you need to take to get the visa
Give you a quote to help you every step of the way.
Book your first consultation with them here.