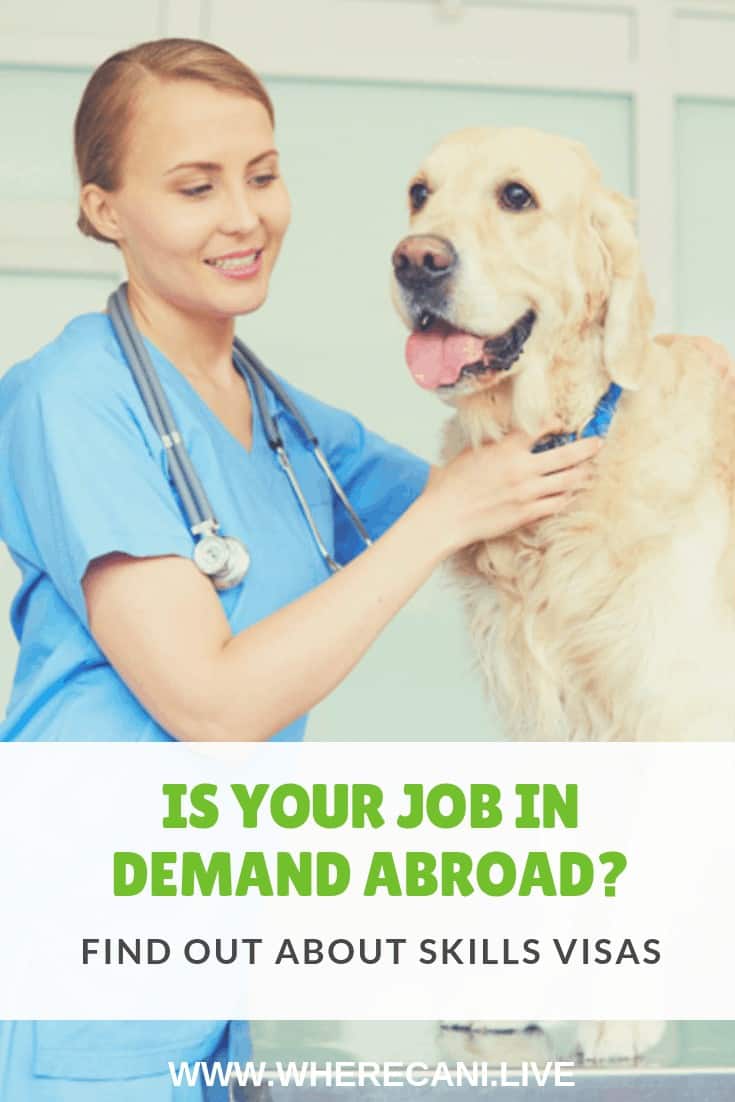 Firstly, what do an Australian barber, a South African winemaker, and a Scottish geologist have in common? They are all in professions with critical skills that are in demand in their countries. And, they are all jobs that are pathways to immigration. These jobs are all part of skilled migration programs and make you eligible for a critical skills visa.
Many countries welcome immigrants with specific skills to live and work as Expats. They offer visas and residency to fill a particular demand. Countries look to source critical skills and experience from immigrants that may be locally in short supply.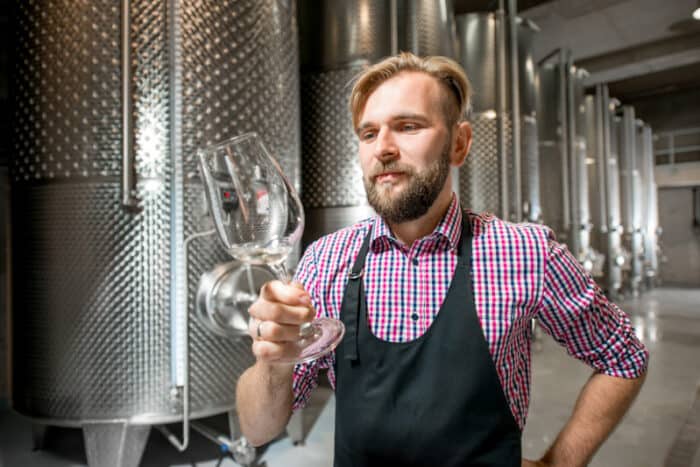 Critical Skill Visa Programs offer a pathway to Permanent Residency and Citizenship
Countries offer two main paths to access critical skills visas and skilled migration programs:
Firstly, and the most common, is for a local company to sponsor the applicant in the form of a job offer. This representation means you need to have found a vacancy with the company. Additionally, you'll need to have applied for the role and been offered the position. The offering company will have to provide visa sponsorship.
The second visa type does not require a job offer. Once you have a visa, you can live and work in that country without being restricted by your sponsoring company.
Let's run through some of the best skill visa programs around the world. We'll share links to official government "skills in demand lists" for the most popular countries. We'll also explore which programs offer a pathway to permanent residency, citizenship, and a passport. You'll have the opportunity to assess some of the skilled visa opportunities from around the world.
Remember that these lists change constantly. This constant change means if you have a skill on a Shortage Occupation List, you should act as fast as you can. And if your occupation is not on the critical skills visa list? We suggest you check back soon as your chosen country may add your skill or profession at any time.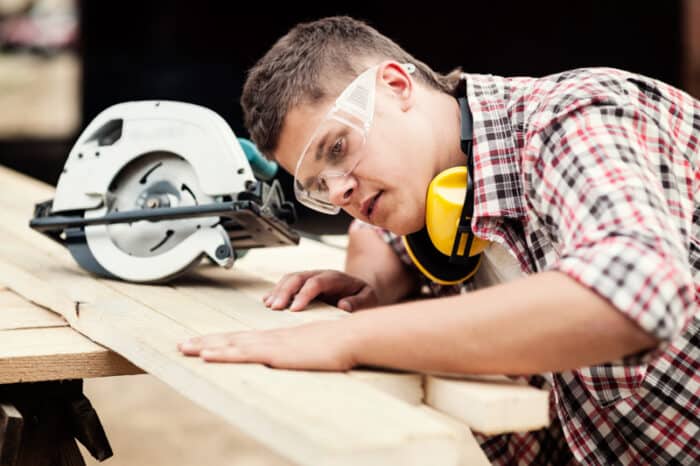 Australia Skilled Migration Visas
Australia has one of the most extensive immigration programs in the world. Specifically, of the 190,000 places kept each year for permanent residents, 70% of those are to fill jobs on the skilled occupation list. There are over 400 occupations on their skilled occupations list. You may be surprised at the skills that are on the list. It is not all finance and IT as you would think. Occupations such as chefs, theatre managers, dog handlers, and dressmakers also feature on the list of critical skills visa occupations. The highest skill visas occupation ceilings in Australia were for nurses. These are a limited number of visas available per occupation that are available for Expression of Interest. Other in-demand skills were electricians, software and application programmers, teachers (especially in secondary school), motor mechanics, joiners, carpenters, and metal fitters and turners.
SBS reported that, in recent years, there were jobs in the critical skills occupations list without a single successful applicant. Occupations that are eligible for a critical skills visa include:
wall and floor tilers
automotive electricians
electrical distribution trade workers
boat builders and shipwrights
precision metal trade workers
livestock farmers.
Importantly, these are high-demand professions, and the visas are unfilled. This unfulfilled demand means that you stand a high chance of getting into Australia on a critical skilled migration visa. If you have experience in these professions, this is an option to explore.
What steps can you take for a critical skills visa in Australia?
The Australian government updates the skilled migration lists every six months. Therefore, look to see whether your profession is on the list. Also, check back often if your occupation is not on there.
If your critical skills are on the list, you will need to be assessed by authorities in your field. This assessment will be done before you qualify for a skills visa.
Have a look at which critical skill visa scheme for which you are eligible. To this end, you need to understand your rights and obligations under the program. Here are the four most common skilled migration programs.
There are three options under this sub-class:
You can get a 2-year short-term skill visa If your vocation is on the Short-term Skilled Occupation List (STSOL). This visa can only be renewed once and is not a path to permanent residency.
If your occupation is on the Medium and Long-term Strategic Skills List (MLTSSL), you can work in Australia. Critical skills visas for jobs on the MLTSSL are valid for up to 4 years as part of the skilled migration program. Work experience and skills are subject to assessment under the MLTSSL. This program does provide a path to permanent residency.
The Labour category is for exceptional circumstances which no other class covers. Your prospective employer has to make a good case for the government to offer a critical skill visa. You'll need to show your work experience and have a skills assessment.
You also need to meet:
English language requirements
Minimum salary requirements
Work experience requirements of at least two years in the same/similar field
Employer Nomination Scheme (subclass 186)
This program offers permanent residence for critical skilled worker migration. Firstly, you need to be nominated by an employer. Secondly, you need to be under 45 or 50 years old, depending on the stream. Thirdly, you need to meet the skills, experience, and English requirements of the role.
Regional Sponsored Migration Scheme (subclass 187)
This skills visa is a permanent residency pathway for those who will be working in Regional Australia. Your occupation needs to be on the Regional Occupation List (ROL) or the Regional Sponsored Migration Scheme (RSMS) ROL List. The list includes areas outside of Sydney, Melbourne, Brisbane, Perth, Newcastle, Gold Coast, or Wollongong. Again, you need to be nominated by an employer located in regional Australia. You need to be under the age of either 45 or 50 years old. The age limit depends on which critical skill is eligible for skilled migration.
Skilled Work Regional (Provisional) visa (subclass 491)
This visa gives you up to 5 years in Australia and is a pathway to permanent residency and citizenship. A regional government or authorized body will need to nominate you in a designated area. This representation must be from a state/territory agency or an eligible relative. You must commit to living and working in the regional area.
Skilled Independent Visa (subclass 189)
You need to be invited to apply for the much-prized Skilled Independent Visa (subclass 189). However, once you have this critical skills visa, you can live and work permanently anywhere in Australia.
You'll need to make sure that your skills are on the list for this critical skill visa. After that, you submit an expression of interest to the government. Once you have that approval, you will receive your invitation to apply for the visa. You need to be under the age of 45 to apply for this critical skills visa. You need English proficiency, need to pass the critical skills assessment, and pass a points-based system.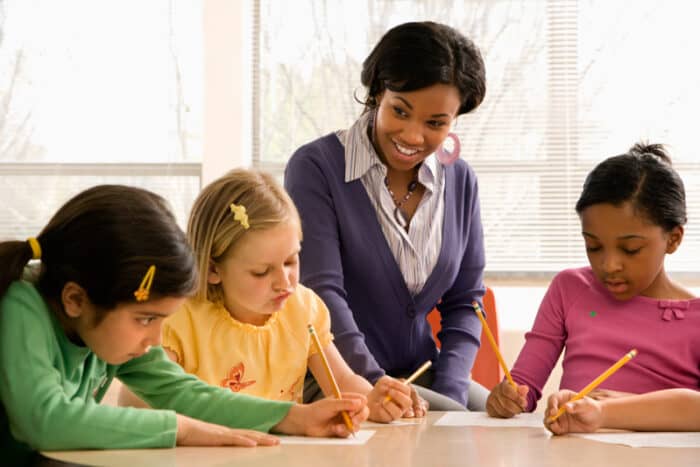 New Zealand Critical Skills Visas
The New Zealand Government makes it easy for you to find out what critical skills are in demand for their skilled migration program. Visit their Skills Shortage List Checker to see if your skills are listed and eligible for a critical skills visa. There are three separate lists as follows:
The Long Term Skill Shortage List (LTSSL)
This program covers occupations that have long-term shortages of qualified people both globally and in New Zealand. If you can find a full-time job in a profession that meets the LTSSL requirements, you may be eligible for a Work to Residence Visa. Importantly, this allows you to apply for residency after two years as part of the New Zealand Skilled Migration program. At the same time, you'll need to meet some standard requirements like medical and police checks. The full-time job needs to have a base salary of at least NZD$45,000.
Regional Skill Shortage List (RSSL)
The New Zealand Regional Skill Shortage List (RSSL) program is aimed at filling positions that have an immediate need. These vacancies are because no New Zealand citizens or residents have taken up the position. The jobs are aligned with specific New Zealand regions. Accordingly, these visas are rapidly processed and can lead to an Essential Skills Migration visa. Unfortunately, not all roles will lead to you being able to apply for residency.
Construction and Infrastructure Skill Shortage List (CISSL)
This program replaces the Canterbury Skill Shortage List (CSSL). It has identified 15 regions throughout New Zealand. The New Zealand government has identified these areas as having special needs for construction workers. These full-time jobs are aimed to fill construction and infrastructure project vacancies around New Zealand. You could be eligible for an Essential Skills Migration visa by fulfilling two criteria. First, you have a critical skill listed on the CISSL, and second, a valid job offer in the region. In addition, if your occupation is on the LTSSL, you may be able to apply for residency as a part of this visa offer.
New Zealand is particular about correct tertiary qualifications. This focus means you need to check the eligibility requirements of the critical skills visa list carefully before applying for roles.
United Kingdom Skilled Migration
There are two pathways for skilled migration to the United Kingdom.
Global Talent Visa
The UK Global Talent Visa replaced the Tier 1 Exceptional Talent visa. This critical skills visa aims to attract top-tier talent in limited fields. You must have skills and achievements assessed. And, you'll need to be endorsed:
as a recognized leader (exceptional talent)
as an emerging leader (exceptional promise)
under the UK Research and Innovation endorsed funder option
Fields of work include science, medicine, technology, research, and the arts. Each domain has its own endorsing body.
The great advantage of this program is that it does not tie you to any one employer. Your family is also included under the visa. The critical skills visa is valid for up to five years and can be extended indefinitely. You can apply for permanent residency after three to five years.
Skilled Workers Visa Points System – Shortage Occupation List
In December 2020 a new points-based system was introduced in the UK. This replaced a number of programs, including the Tier 2 visa. You'll need to get 70 points to qualify, and jobs on the skilled worker shortage occupation list score more.
Just a few of the hundreds of approved occupations eligible for extra points include:
Environmental professionals
Midwives
Dental practitioners
Veterinarians
Information technology professionals
Web designers and developers
Software developers
Engineers
Physiotherapists
Podiatrists
Nurses
Teachers
Electrical trades
Austria Skilled Migration Work Permit
Austria offers a Red-White-Red Card for a Skilled workers. It allows foreign workers to work in a Shortage Occupation as part of the skilled migration visa program. This critical skills visa is valid for 24 months, and you must pass a points-based test in addition to having a job offer. You get points for things such as:
Your qualifications
Your experience
Your age (must be under 40)
German and English Language skills
Critical shortage occupations under the Critical Skills migration program are listed here. There are additional jobs listed under specific regional shortage occupation programs.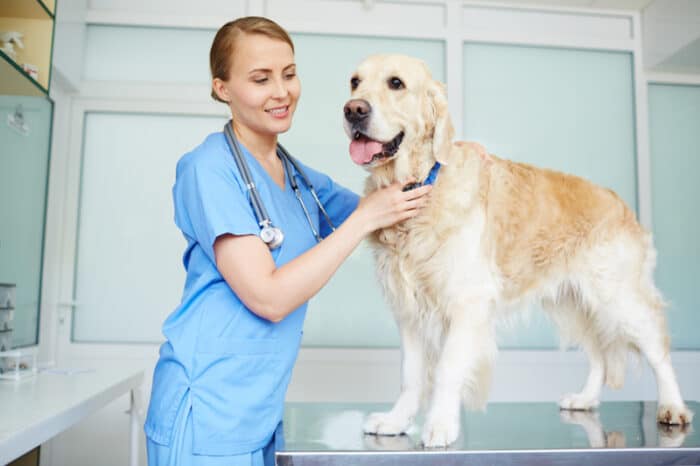 South Africa Critical Skills Work Permit
Would you like to live in sunny South Africa, one of the fastest-growing economies in Africa? The South African government has recognized that it needs to attract critical skills from outside the country to support its economic growth. For this reason, it has implemented a Critical Skills Work Permit as part of a critical skill migration program. There is a national list of occupations and critical skills in high demand which you can view here.
The occupations tend to be those where the South African economy has shown strong employment growth. Alternatively, they are where skills shortages are being experienced in the labor market. The list also forecasts skills to be in short supply in the future.
The critical skills visa lasts for five years, and you do not need a job offer to apply for it. You do, however, have to find work within 12 months under the terms of the program.
Ireland Critical Skills Employment Permit
To apply for the Ireland Critical Skills migration employment permit, you need a job offer that pays a minimum of EUR60,000 per annum. You also need to have the appropriate experience, skills, and qualifications for the role. If your occupation is on the Highly Skilled Eligible Occupations list, then the salary requirement is only EUR30,000 per annum. Ireland's Critical Skills migration program list can be found here.
Your job offer needs to be for a minimum of 2 years to apply for the permit. After two years you can apply for a Stamp 4 visa which allows you to live and work permanently in Ireland. This program has a significant advantage over a general employment permit. The employer does not need to have the role go through a labor market needs test. This exception means that the job doesn't need to be advertised to EU citizens first.
Japan Highly-Skilled Professionals Program
Japan has a Critical Skills migration visa scheme for Highly skilled professionals. There are three eligible categories:
Academic research activities
Specialized/technical activities
Business management activities
If you qualify, you can receive some support in your immigration pathway. This support can include a residency permit for five years and an easier route to permanent residency. Permission for your spouse to work and other privileges are also possible. It is a point-based scheme, and the points are awarded for:
Academic Background
Professional
Salary
Age
Other bonus point items
You can find a point calculation form here.
Netherlands Skilled Migration
The Netherlands offers an attractive residency permit for skilled migration. The program targets the category the government defines as knowledge workers.
To qualify, you must be offered a role by an organization on the Public Register of Approved Sponsors. The position you are offered also has to meet certain skilled migrant income thresholds. For example, if you are single and less than 30 years old, the salary must be more than €3,381 gross per month.
Three employment categories do not need to meet the same income thresholds.
PhD researcher at a university or research institute
a doctor training to become a specialist
a guest lecturer.
Your employer can make the representation, and submit the application on your behalf. You'll need to provide all the necessary documentation to support your application. If your employer has not applied before your arrival in the country, you can apply for an MMV (provisional residence permit). You can upgrade the MMV when your application for your critical skills visa is approved.
The residency permit is valid for the length of your employment, up to a maximum of five years. It is renewable after that. This visa program is a pathway to Netherlands ' permanent residency and citizenship.
The Netherlands government provides information and support to new migrants through an Expat center in the Netherlands and the IND website.
Singapore Critical Skills Visa
Singapore offers several pathways for skilled migration.
The Personalised Employment Pass is for qualified professionals earning over $1,800 per month. There is more flexibility in this scheme, but it is valid only for three years. To remain working in Singapore after that period, you'll need to apply for a different visa.
The Employment Pass is aimed at professionals and senior management. You'll need to show you are qualified through a skills assessment and your work experience. In addition, the job needs to pay a minimum of SG$3,900 per month. An agency or employer must provide representation and apply for the visa on your behalf. The initial visa term is for two years and is renewable for three-year terms after the initial visa expires.
The S Pass is for mid-level skilled staff earning at least $2,400 a month. There is a skills assessment, and you'll need evidence of work experience. You need representation from an agency or employer to apply on your behalf. There is a Self-Assessment Tool (SAT) to check your eligibility.
There are also specific permits for Confinement Nannies and Performing artists in the Singapore skilled migration program.
Canada Skills Visa Program
Canada has both countrywide and regional programs. The national program has a points system based on factors including age, education, work experience and language skills. You do not need to have a confirmed job offer, but it will add points to your application. The National Occupational Classification (NOC) list all the occupations that qualify under the program.
There is also a fast track for occupations on the High Demand Occupations List. There are around 350 different jobs on this list. Access to this Express Entry Immigration system allows you to apply for Canada permanent residency and is a pathway to citizenship and a passport. Here is a small sample of jobs on the list.
Information technology managers
Human resources professionals
Executive assistants
Purchasing officers
Conference and event planners
Chemists
Engineers
Dentists
Veterinarians
Massage therapists
Teachers
Pattern makers in textiles, leather, and fur products
Bakers
Barbers
Electricians
Fishermen
In addition, many of Canada's regional governments administer independent programs. The Canada regional government skills visa programs have a website for more detailed information. As an example, we have highlighted the Saskatchewan program.
Saskatchewan has Express Entry and Occupation on Demand Visas. Neither of these programs requires a job offer. If you meet the criteria you can move to Canada and then find work. You'll need appropriate qualifications and work experience in a field on the in-demand list. You'll need to submit all proper documentation with your application.
Germany Skilled Migration
The Skilled Migration act aims to make it simpler for highly skilled individuals to access residence permits in Germany. You need to be a university-qualified professional or with recognized professional training. As with many German immigration pathways, you also have to have some German language capability.
You can still get an EU Blue Card if you have appropriate qualifications and a confirmed job offer. The job will need to have a salary above €52,000 per annum.
The new law creates a category that allows you to qualify and get a 6-month visa to visit Germany and search for a job.
Here is the Jobs in demand in Germany website. The website also contains information about how to find a job in Germany.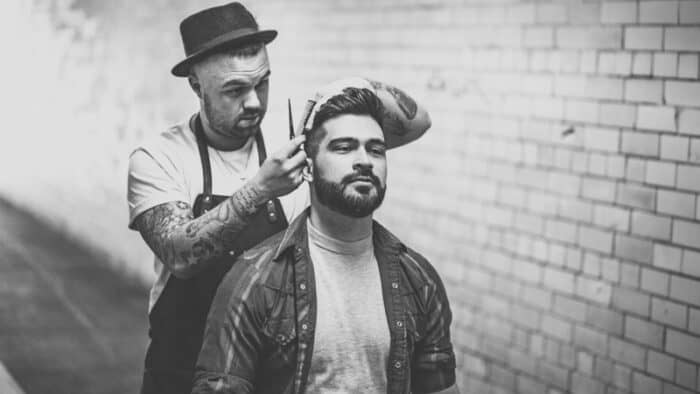 Skilled Migration can offer a pathway to residency and citizenship around the world
Auto electricians or veterinarians in New Zealand. Roofers or carpenters in Austria. Labour recruitment officers or sales managers in South Africa. Midwives or teachers in Ireland. There are places to be had in a range of countries as part of a Critical Skills migration program. These critical skills are constantly changing and being updated according to the changing needs of each country. As a result, if your skills are not on the list, keep checking. And importantly, if they are on the list, now might be the time to act.
The critical skills visa immigration pathway is often underutilized. It offers a clear opportunity to live and work in hard-to-access countries.