What is dual citizenship? At its simplest, it means you hold citizenship of two countries at the same time. And, you may think multiple citizenship is just for spies and billionaires, but that is not the case at all. So, how to get dual citizenship? We'll look at the best ways to get a second passport and how to make your choice.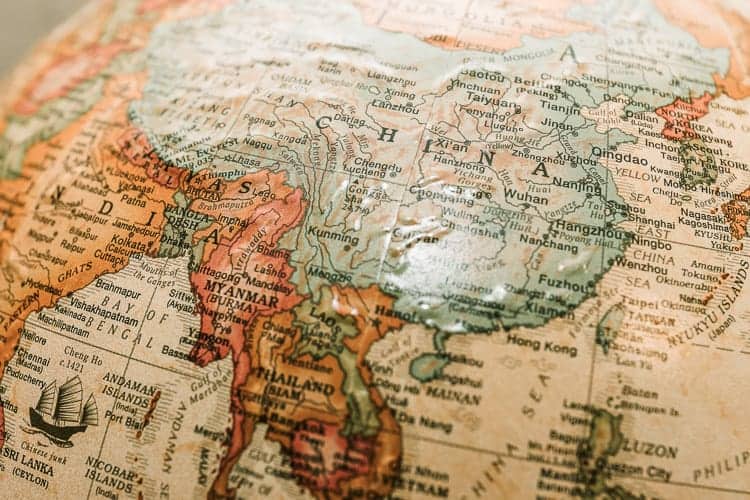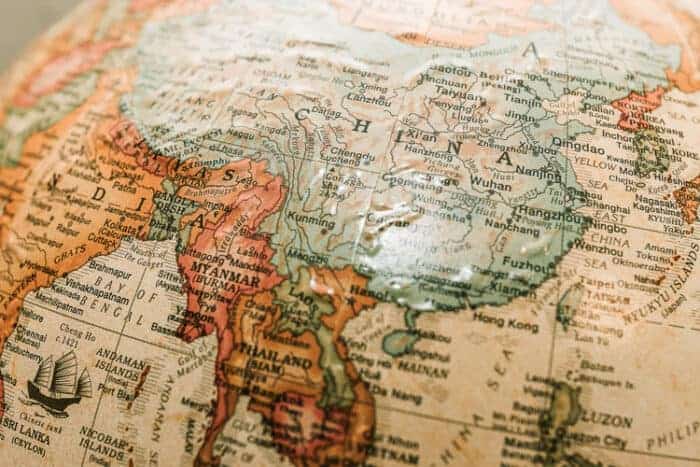 What is the definition of dual citizenship?
Dual citizenship – or dual nationality – is when a person is a citizen of two countries at once.
Multiple citizenship is when a person is a citizen of two or more countries at once.
You have all the rights and responsibilities that come with each citizenship, regardless of where you are resident.
You don't have to live in – or even have visited – a country to hold citizenship. Surprisingly, a person may not even know they are a dual national.
Each nation has unique citizenship laws. So, if more than one recognizes you as a legal citizen under their laws, you have dual citizenship.
Some countries do not permit multiple citizenship, and others only specific circumstances (you can see the complete list here).
What is Dual Citizenship? It is an opportunity.
Alison Johnson, of Where Can I Live, discussed the benefits of dual citizenship with Australia's Today Show. Have a listen or read through the benefits below.
Having more than one citizenship gives you options.
You, your family, and future generations will have increased choice in how and where you work, live, travel, bank, and do business. You'll be able to choose which nation's support you access.
Dual citizenship matters most in two circumstances.
When opportunities are available only to a select group of nations.
When your wealth or security is threatened.
Dual nationality gives you more control and independence to choose the lifestyle you want.
What is Dual Citizenship? A key to more countries
Dual nationality gives you the freedom to live and work freely in all the countries of your multiple citizenships. Moreover, it may provide you with access to work in other regions or other countries.
Any EU/EEA citizen can live, study, and work in any of the 29 EEA (European Economic Area) states. Similarly, Australians can live and work freely in New Zealand.
What is Dual Citizenship? It is professional and business opportunities
Having more than one citizenship will offer you a range of possibilities. You can start, expand, or move your business to your new home, and you can add support for your business from your new government.
Talent, markets, funders, and customers that we previously off-limits may become accessible.
What is Dual Citizenship? It is access to education and healthcare
Multiple citizenships give you access to schools, universities, and other educational facilities in more countries or regions. That means more options for you and your family.
You could also have access to healthcare and other social securities in both countries. And with dual nationality, in an emergency overseas, both consulates would support and assist you if required.
What is Dual Citizenship? It is insurance against turmoil
If the situation in your home changes, you can leave without issue. As a crisis develops, your ability to migrate can also change rapidly. Previously respected passports can suddenly become useless. Being able to act quickly can be a requirement of keeping your family safe.
You may even have difficulty crossing the border or getting onto a plane to leave. Foreign embassies stop accepting applications, and immigration services won't recognize an individual's visas.
You need to prepare options before there are challenges, so you can make decisions when there are.
Citizens of seemingly stable countries have repeatedly experienced this issue while their prepared compatriots were in a position to escape.
What is Dual Citizenship? A gift to your kids and future generations
I was lucky enough to have a mother that prioritized British citizenship for me when I was a kid. I inherited it from her because she had British ancestry, even though up until then, I had been in Africa my whole life. Because of that decision, I could work in the UK in my twenties, move to Australia for 15 years, and now live in Spain.
Without multiple citizenships, it would have been very hard. I was lucky enough to be able to pass this gift onto my son. Giving future generations those options may not seem pressing to you now, but it may change everything for them.
The benefits of a second passport
Your country may make foreign policy decisions that make traveling difficult or dangerous.
It's much easier to visit Cuba as a Canadian than an American or visit Pakistan as a South African than an Indian. Similarly, it's easier to visit Greece as a Spaniard than a Turk and any Arab country as a Russian rather than an Israeli.
Historical, current, and future foreign policy decisions will impact your freedom of movement. Multiple citizenships solve this problem for you, your family, and your descendants.
Tax optimization from dual nationalities
Once you have two, three, or more citizenship, you can more effectively structure your finances. You may be able to decide where you are domiciled for taxation purposes.
As some countries have 0% tax rates for income earned outside their borders, this can significantly improve your financial situation.
Do dual citizens have to pay taxes in both countries? Generally, no, they do not. Many countries are signatories of treaties, so you avoid paying twice.
Visa-free travel to more countries
Some countries require a visa when you travel abroad, and that process can be time-consuming and costly.
And, in many cases, you have to pass across personal information you may not be entirely comfortable handing to a foreign immigration department.
As a dual national, you'll be able to travel visa-free to more countries. For example, Italians, with more than 160 country partners, reduces this burden and obligation dramatically.
Also, as you can often choose which travel document you use when you travel abroad.
You can be a full member of your new nation
As a citizen, you are eligible to vote and stand for election. You can join the armed forces and defense services. Government jobs, grants, and contracts may be reserved only for citizens.
Many nations allow their new citizens to sponsor family members for fast-track immigration.
And, importantly, as a citizen, you cannot be deported.
How to get dual citizenship?
There are many ways to get dual nationality which we outline below. For another viewpoint on the options, please read Where is the easiest country to get citizenship.
Dual citizenship through direct descent
The first step is to look at your family tree and talk to your parents or the person who knows your family's history. Some countries will welcome you as a citizen through your grandparents or even further back than that.
For many people, this is how they get dual citizenship. Here are some of the easiest countries for citizenship by descent:
There are lots of other countries where you can get residency through your parents or grandparents. Significantly, after living there for a residency period, you can qualify for citizenship by naturalization. Examples of these are:
United Kingdom
Finland
South Africa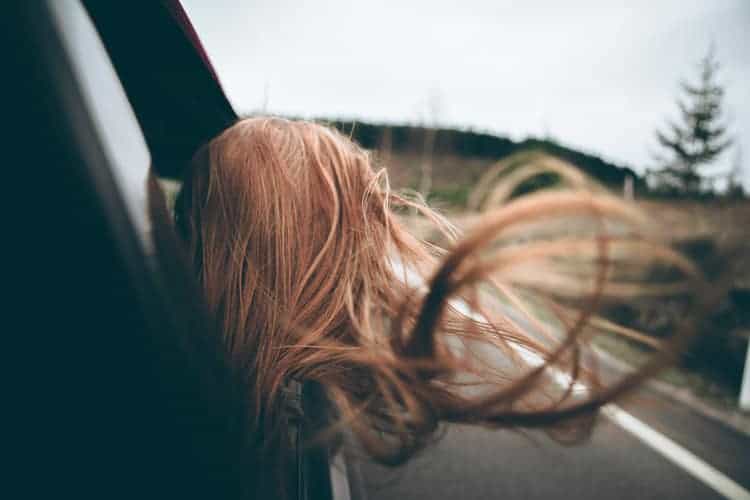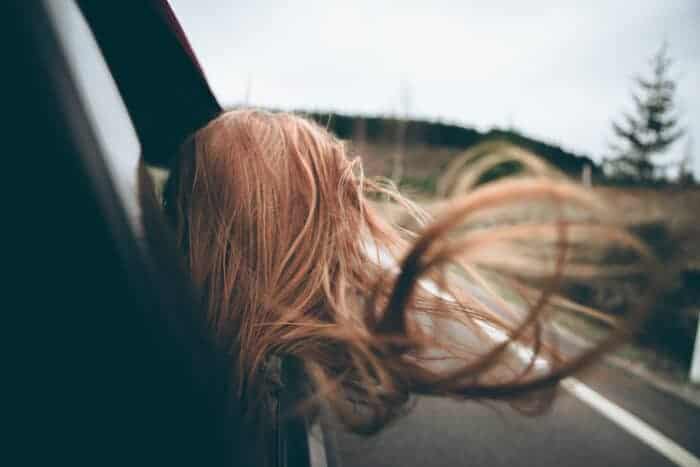 Dual citizenship to right past wrongs
Countries also offer to accelerate citizenship processes where governments of the past have discriminated against groups. Three countries with these programs are:
Given how far back some of these programs go, it is worthwhile to have a look through your family history. There may be something that offers you a pathway to dual citizenship.
Dual citizenship through marriage
Most countries will offer residency and a citizenship pathway to the spouse of a citizen.
There is different legal recognition of what constitutes a marriage. The definition of marriage may cover de facto relationships, same-sex marriage, overseas marriages, common-law marriages, religious marriages, and more by jurisdiction.
Dual citizenship from the place where you were born
Some countries have "birthright citizenship." This right means that, regardless of the nationality of your parents, just being born there makes you a citizen. Check out the easiest countries for birthright citizenship.
Dual Citizenship by Investment
To encourage investment into their economies, some governments offer accelerated pathways to citizenship. The Citizenship by Investment programs (CBI) and related Residency by Investment (RBI) programs are excellent ways to achieve a second passport. They are also referred to as Immigrant Investor programs.
The schemes vary greatly, and it is essential to understand all critical areas of the program clearly.
Is it Citizenship or Residency?
If your investment gives you status as a resident, how long until you qualify for citizenship?
What are the accepted financial obligations? Do they suit your circumstances and risk profiles? Are the investment into areas that you feel are worthwhile investments? What are the advantages of these investments?
Some of the governments that offer Citizenship by Investment or Residency by Investment are:
Antigua and Barbuda
Australia
Austria
Cambodia
Canada
Cyprus
Greece
Latvia
Malta
Panama
Portugal
Spain
St Kitts and Nevis
Thailand
Turkey
United Kingdom
United States of America
Vanuatu
Please see the Easiest Countries to get citizenship by investment here.
Dual Citizenship by Naturalization
After a period as a legal resident, you may become eligible to apply for citizenship through naturalization or residency. The immigration law requirements differ by country.
A naturalization period can range from 1 to 30 years, according to national law. However, governments can shorten standard qualification time to naturalize for individuals, including:
When you are applying in your nation of birth.
Being married to a local citizen.
For parents of a child born in the country.
When you have ancestral links to the country.
If you are being naturalized as recognition of service by order of the government.
Your new government may seek to prove that you have integrated into your new home. You may use language tests, investment into the local economy, and ties to the local community as evidence.
These show that you have earned the right to become a full-fledged national of your new home. This naturalization will permit you to apply for a passport.
Use a quality Immigration lawyer to help you choose the best immigration pathway – their advice could save you time and money.
Check out the Easiest Countries to get Citizenship by Naturalization here.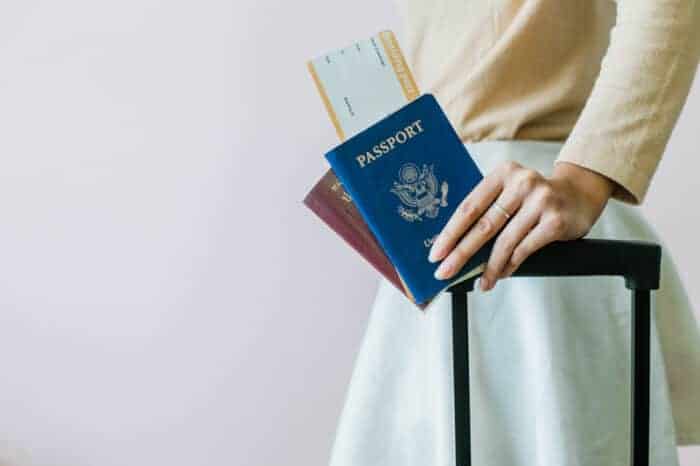 What is Dual Citizenship's downside?
There are three primary risks when thinking about accessing second citizenship.
Do dual citizens have to pay taxes in both countries?
Most countries in the world have treaties to address this problem. These treaties ensure that you are generally liable only in the country where you are resident for taxation. So, you will not be liable to pay twice. However, there may be a requirement to file a return in both countries.
The United States does allow multiple citizenships. However, you generally must file a US tax return even if you pay nothing. This requirement is the reason some people renounce their United States citizenship and take up other nationalities.
You may be obligated to your new country
As a citizen, you may have obligations new obligations. These requirements vary by country, and you and your family may have to consider how you'll be impacted.
If you have are Israeli, you may need to do national service. US citizens may need to pay US taxes on all global income, and other countries have similar requirements.
Some countries do not allow multiple citizenship
If you are one of the 4 billion people who live in countries that generally don't allow multiple citizenships, you may have to renounce or give up your existing citizenship to take on a new one. There are two goups of naitons.
Countries that do not allow dual citizenship.
Countries which only allow dual citizenship in some circumstances.
Countries that do not allow dual citizenship
| | | |
| --- | --- | --- |
| Afghanistan | Indonesia | Netherlands |
| Andorra | Iran | Korea (North) |
| Azerbaijan | Japan | Qatar |
| Bahrain | Kazakhstan | Rwanda |
| Bangladesh | Kuwait | Saudi Arabia |
| Belarus | Laos | San Marino |
| Bhutan | Liberia | Seychelles |
| Brunei Darussalam | Libya | Singapore |
| Cameroon | Liechtenstein | Slovakia |
| | Madagascar | Solomon Islands |
| Congo | Malawi | Somalia |
| DR Congo | Malaysia | Suriname |
| Cuba | Maldives | Tanzania |
| Eritrea | Marshall Islands | East Timor |
| Estonia | Mauritania | Trinidad And Tobago |
| Ethiopia | Micronesia | Turkmenistan |
| Gabon | Mongolia | Ukraine |
| Georgia | Montenegro | United Arab Emirates |
| Equatorial Guinea | Mozambique | Uzbekistan |
| Guyana | Myanmar | Yemen |
| India | Nepal | Zimbabwe |
Countries that do not permit dual citizenship
Countries only allow dual citizenship in certain circumstances
China
Indonesia
Japan
Malaysia
Myanmar
Nepal
Netherlands
Singapore
Thailand
Some of these countries will allow dual citizens to choose after a defined period. In Japan, you can keep multiple citizenships until the age of twenty-two. After that, you must choose between your Japanese citizenship and any other citizenship that you hold.
Some countries accept second citizenship only with selected countries. Spain is an example of this group. Spanish citizens can hold second citizenship with only some Latin American nations, Andorra, Portugal, the Philippines, and Equatorial Guinea.
Obviously, except Portugal, these countries all have historical ties to Spain. Portugal and Spain's geographical closeness and strong community ties make it a logical addition to the list. If you take up a second passport from one of these countries, you won't have to give up your Spanish citizenship.
How do you give up your citizenship?
Most countries have laws that define how a citizen may lose or revoke their citizenship.
If you go down this path, you'll generally contact the appropriate government office or your local embassy. They'll be able to explain the requirements to you.
International law tries to protect people from becoming stateless – this means you can only give up citizenship if you can replace it.
Be aware, sometimes once revoked, you cannot reclaim it.
When is the best time to apply for a second passport?
Circumstances, regulations, laws, and political situations change. If you have an opportunity to get a second passport, the best time to act is right now.
You now know what dual citizenship is and the benefits it can bring to you and your family – don't miss out on opportunities.
Where to start? Check out the Easiest Countries to get citizenship or explore a country you have links with and see if you qualify.