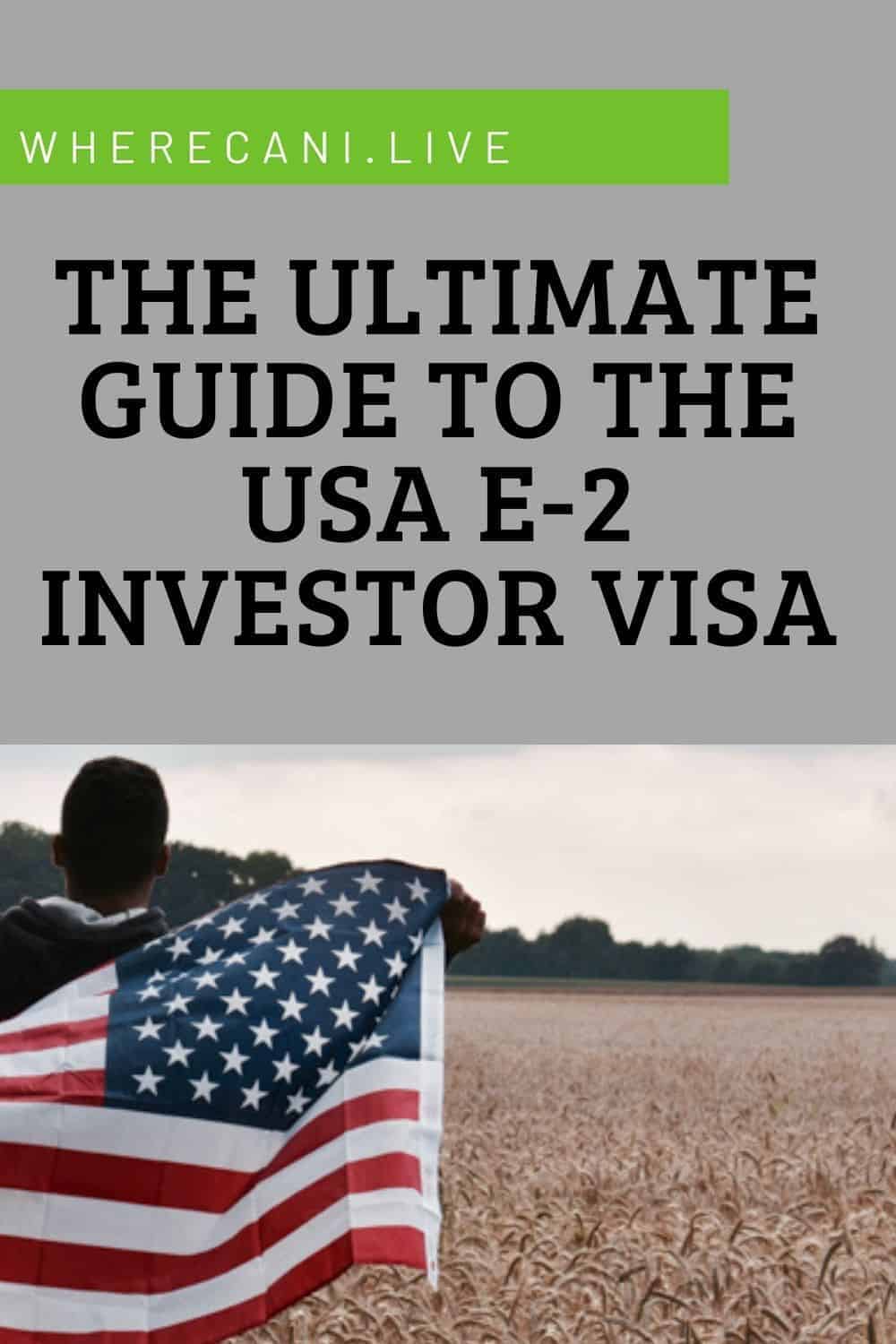 Are you an entrepreneur with an idea, drive, and funds to back you? The E2 Treaty Investor Visa USA can be your pathway to owning a business and living in the land of the free. And, your new company will be a part of the world's biggest economy and the spiritual home of the startup. We'll explore E2 Visa requirements, and which countries are treaty signatories and eligible for the program. We'll also explore why your current citizenship not being on the list of treaty countries may be an opportunity, not a problem.
From a coffee shop to the next tech unicorn, entrepreneurs from around the globe are using this opportunity to start a new life. The USA has more self-owned businesses than anywhere else in the world, upward of 30 million at last count – will you add yours? The country is also home to the world's most successful startups. Would you like to share in this opportunity, legacy, and wealth for you and your family?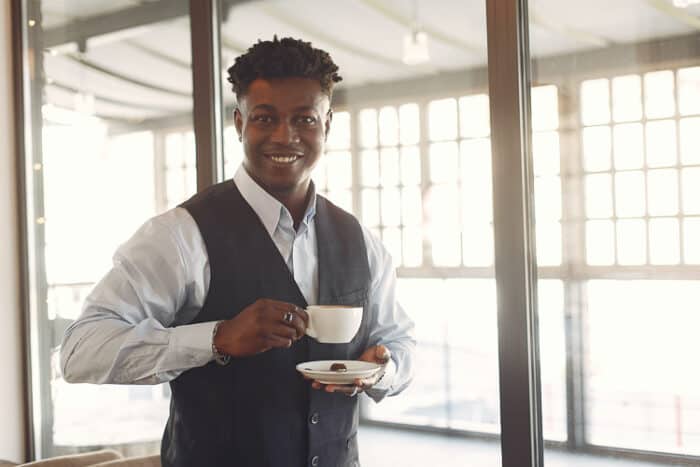 What is the USA Treaty Investor visa (E-2)
The E2 Treaty Investor visa is available to foreign entrepreneurs from countries with a Treaty of Trade and Commerce with the USA. This investor visa allows you and your family to enter and live in the USA.
The entrepreneur visa is granted based on your investment in a business. The business must have the potential to add value to the US economy and create jobs for US citizens.
Benefits of an E2 Visa
You can legally work for the company in which you have invested.
You can freely travel in and out of the United States.
The visa covers your immediate family. The cover includes your spouse and dependant, unmarried children under 21 years.
As long as you meet the requirements of the E2 visa program, the visa is renewable indefinitely.
There is no quota on the E2 Visa program. The unlimited number of E2 visas is a clear advantage over the United States H1B visa and the E5 visa.
You don't need to find sponsorship from a US citizen or business.
The investor visa program covers a vast range of business types and sectors. We'll look at some good examples of businesses for this visa class.
You can start a business or buy an existing business to qualify.
There is no minimum investment amount for the investor visa. A "substantial investment" is the phrase the US immigration department uses, and we'll cover this definition in more detail below.
Downsides of the USA Treaty Investor (E-2) visa
You must be a citizen of a country that has a Treaty of Trade and Commerce with the USA. We'll look at which countries qualify, and how to manage this restriction later in the article.
You can only work for the business in which you have invested. This business or employer must be the sponsor of your E2 visa application.
All your invested funds must be "at risk". This is true for any business investment but there is no guarantee of success.
The investor visa is only approved for two years at a time. This requirement means you'll need to go through a visa renewal process every two years.
The visa no longer covers your children once they are more than 21 years old, or if they get married. They will need to transfer to another visa or leave the USA.
The E2 Employee Visa
The E2 program can also be used by existing businesses to employ key staff. People who share a nationality with a majority owner of the company can apply for an E-2 Employee Visa.
There are three requirements for using this program to employ someone.
The employee must be of the same nationality as the "principal alien employer".
They must meet the legal definition of an employee and carry out work exclusively for the sponsoring company.
Their role must be as senior team members. They should have supervisory or executive responsibilities as their primary role.
There is a range of checks before the E2 Employee visa is granted. These can include qualifications, experience, skills, salary, and local availability of someone to fill the role.
How do you get an E2 Investor Visa?
E2 Visa requirements
There are four requirements for an E2 Visa application.
You are a national of a country with which the United States has a current Trade and Commerce treaty. We have a list of eligible countries in the section below.
You have invested or are in the process of investing, a substantial amount into a bona fide enterprise in the USA. There is no defined minimum investment, but less than $100,000 may make successful applications more difficult.
You are entering the USA to "develop and direct" the enterprise. This requirement means you must actively involve yourself in running the company. You must own at least 50% of the company or have direct operational control. Direct operation control means that you are actively involved in day-to-day operations. This control could be either as a C-Suite manager or as an active board member.
You must be able to show that you acquired your investment funds legally.
So, the first and last requirements are simple: what about the other two?
What is the minimum investment amount required for an E2 Visa?
Unlike the EB5 visa, the E2 visa requirements do not specify a minimum investment, or quota, of capital. The visa requirement is dependent on how much it will cost to cover most or all of the business expenses.
When your E2 application is assessed the assessor will use the "proportionality test". This looks at how much are you investing vs how much the business is worth. The higher percentage, the better. As you can see, this means that different businesses will have different investment thresholds.
The objective of the visa program is to grow the US economy. Given this goal, the larger your investment in the business, the better. For example, purchase a large, existing business for $10,00,00 that is profitable and employs lots of people. That level of investment and value to the economy makes it a clear-cut case.
Experience shows that $100,000 to $150,000 is the lowest investment amount that will not be minutely examined.
Valid reasons should be submitted to the US Migration service during the application if the investment is smaller than this (less than $100,000).
You cannot apply for the Investor Visa USA with a vague "I'll invest in a company when I get my visa". You need to have identified your business, formulated a business plan, and taken active steps to invest. These investment funds may be in escrow, conditional on the visa application being successful.
Be aware; that you will need to do a lot of work before you submit your application. Your effort means that your time and money are at risk. For this reason, using a trusted and experienced E2 immigration lawyer is highly recommended.
You must be actively involved in the business
Your job, once you have the visa, must be 100% on the business that sponsored you on the visa application. As a condition of the visa, you must be involved in the company's outcomes. Remember, you must renew the visa every two years, and you'll need to demonstrate your ongoing involvement.
Which business is best for an E2 visa?
Remember, the business that sponsors your E-2 Visa must have a detailed business plan and be:
Currently operating or,
Ready to open in the short term.
Some important considerations.
Your investment must be significant enough for the application to succeed, but should be money you can afford to risk. Any business investment carries risk, and you'll need to manage that.
The business needs to have a good chance of success or a clear pathway to profitability. Additionally, the business must be able to support the applicant and dependants comfortably.
The enterprise must be "for-profit". Charitable or non-profit companies are excluded.
The business must be active. This restriction excludes things like investing in real estate and living off rental income.
A business that hires US citizens as employees more easily shows the required "significant economic contribution".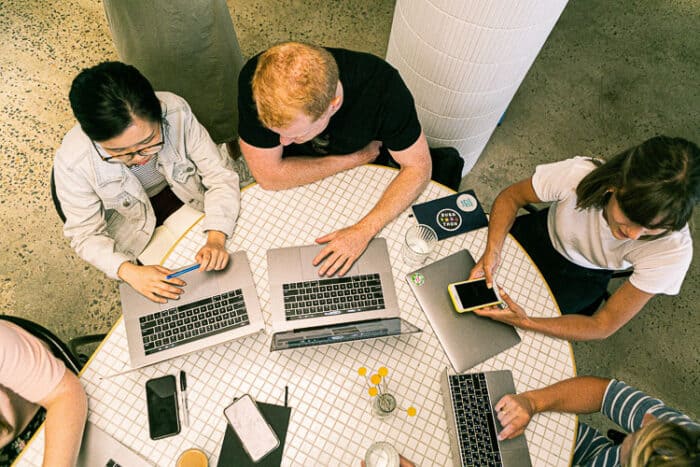 Purchasing an existing business vs starting a new business
A profitable, established business will meet many of the E2 requirements out of the box. If you have experience in the sector, then this can be a massive advantage.
Identifying a business with potential, where you can add value is ideal. Additionally, an existing business with a history of profitability offers you more stability given the two-year renewal cycle of the E-2 Visa.
Starting a new business will be more difficult. You'll need a clear business plan and a way to show active investment for the visa application. But, if you have a great idea and a burning passion, then this may be your best option. Again, being able to show qualifications, skills, and experience in your chosen sector will help your application.
Businesses that commonly have successful E2 applications
Franchises
Franchises offer investor visa applicants an easy pathway. Business plans, profit margins, and employee potential are all part of the franchising deal. Opportunities are everywhere from small operations in rural areas to large businesses in capital cities. There is also a support framework for the new business owner. Franchises also cover many sectors and services.
Restaurants
A restaurant is also a common pathway to a successful E2 visa application. You have many examples of successful business plans that you can use for your application. Another advantage arises if, for example, you focus on cuisine from your homeland. This link allows you to use the E2 Treaty Employee Visa program to augment your team from home.
The business could range from a coffee shop to a large fine dining establishment.
Service sector businesses
A service business can scale with lower start-up costs and hire staff at lower wages than some other sectors. Gardening services, pool cleaning, and carpet cleaning all fall into this category.
Retail
Setting up a shop selling either B2B or B2C can be a good option. Premises and stock will require an investment that should exceed the threshold. If you have experience in the sector, then that will help with the sign-off of the business plan. Your experience will build credibility for your application.
The application process for the E2 program
If you are outside the United States, then you should lodge the application for the E2 Visa in your home country. In general, you'll apply at your nearest US embassy or consulate. If your home country is not a treaty country, then submit from a treaty nation for which you hold citizenship. Regardless, you must apply on your behalf.
You will need to register the company and file a DS-160 online form for yourself and any family members. The DS-160 form is available online. Once you have submitted the DS-160 online, you'll receive a submission receipt.
You will then need to pay the application fee of $205 and schedule an interview. Interviews last 10-20 minutes and your application will usually be approved or denied at this time. The USA is not the easiest country in the world to move to!
Documents requirements for the Investor Visa interview
Passport with at least six months validity
Evidence showing the establishment or purchase of the business. This evidence can include any evidence of money invested or in the process of being invested.
Documents that show funding sources, for example, loan agreements, and bank statements.
A five-year business plan and budget plan.
Your resume or CV, with any degrees or certificates attached. If the applicant is an essential worker, supporting evidence is required.
If you are already lawfully in the US as a non-immigrant, you must file an I-129 form with USCIS. There is a $460 fee to do this, as well as a possible $85 biometric fee. Once the form has been processed, you meet the E2 visa requirements, and you can start your application. This will allow a change of status to E2.
Waiting times for the application process vary by location and the workload of the office. However, turnaround times usually range from 2 weeks to 2 months.
Our immigration partner can evaluate your situation and give you advice on the easiest and fastest way to your visa
Which treaty countries are eligible for the USA investor visa?
Eighty countries have E2 treaty status, making their citizens eligible for the USA Investor Visa.
These are the countries with citizens eligible for the visa:
| | | | | |
| --- | --- | --- | --- | --- |
| Albania | Colombia | Ireland | Moldova | Singapore |
| Argentina | Congo | Israel | Mongolia | Slovak Republic |
| Armenia | Costa Rica | Italy | Montenegro | Slovenia |
| Australia | Croatia | Jamaica | Morocco | Spain |
| Austria | Czech Republic | Japan | Netherlands | Sri Lanka |
| Azerbaijan | Denmark | Jordan | New Zealand | Suriname |
| Bahrain | Ecuador | Kazakhstan | Norway | Sweden |
| Bangladesh | Egypt | Korea (South) | Oman | Switzerland |
| Belgium | Estonia | Kosovo | Pakistan | Thailand |
| Bolivia | Ethiopia | Kyrgyzstan | Panama | Togo |
| Bosnia Herzegovina | Finland | Latvia | Paraguay | Trinidad and Tobago |
| Bulgaria | France | Liberia | Philippines | Tunisia |
| Cameroon | Georgia | Lithuania | Poland | Turkey |
| Canada | Germany | Luxembourg | Romania | Ukraine |
| Chile | Grenada | Macedonia | Senegal | United Kingdom |
| China (Taiwan) | Honduras | Mexico | Serbia | Yugoslavia |
My citizenship is not eligible for the USA investor visa – what next?
There are some significant omissions from the E2 treaty list.
Important! If your country does not have E2 status, you have other options. Citizens of these countries can use second citizenship as a pathway to an E2 Investor Visa. In the section below, we'll highlight some of the best Citizenship by Investment programs (CBI) for E2 treaty countries. You may be surprised at how achievable they are. Dual citizenship and a second passport can also be a great investment for you and your family in their own right.
You can also look at visa classes like the E5 Investor visa.
There are more than 100 countries that do not qualify. Countries without E2 treaty status include:
Brazil
China (Mainland)
Hungary
India
Indonesia
Malaysia
Saudi Arabia
Russia
Qatar
Venezuela
Obtaining the E2 visa through a second citizenship
For investors or corporate entities that are not from eligible countries for the E2 visa, there is another pathway.
It is possible to gain fast-track citizenship to an eligible treaty country. You can then use that citizenship for the application. The fastest and most straightforward way to gain citizenship in a different country is often through a Citizenship by Investment program.
There are just 12 countries that offer Citizenship by Investment. Of these, the most popular countries providing access to the US E2 scheme are Grenada, Turkey, and Montenegro.
Grenada
Turnaround time of 2-5 months.
This passport provides a route to a 5-year E2 issue.
Two investment options
Grenada passport offers visa-free access to 143 countries, including the UK, SCHENGEN, and Commonwealth countries.
See our Grenada country page for more details on the Grenada Citizenship by Investment program.
Turkey
Turkey's citizenship by investment program gives access to the E2 Visa program.
Turnaround time of around six months.
This passport provides a route to a 5-year E2 issue.
Three investment options.
It provides a pathway to UK residence through a Turkish businessperson visa.
Turkish passport offers visa-free access to 110 countries.
See our Turkey country page for more details on the Turkey Citizenship by Investment program.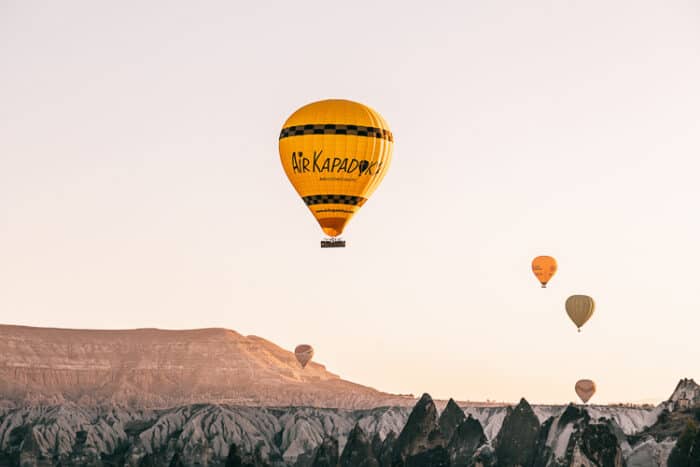 Montenegro
Turnaround time of 3 months.
Montenegro provides a route to a 12-month E2 issue.
A donation of EUR 100,000 in the form of a government fee is required. Also, applicants can invest EUR 250,000 in development projects or real estate in underdeveloped regions or EUR 450,000 in developed areas.
Montenegro passport offers visa-free access to 123 countries, including Australia, Canada, UK, and SCHENGEN countries.
See our Montenegro country page for more details about the Montenegro Citizenship by Investment program.
E2 visa vs EB5 visa
Advantages of the E2 program
There are many reasons why the E2 is becoming more popular than the EB5 visa.
Faster application process
You can complete the E2 application in a few weeks. An EB5 visa can take a lot longer.
No minimum investment
The required investment is dependent on the costs of starting and running the business. Therefore, an investment of just $100,000 could be sufficient. The minimum investment necessary to obtain an EB5 visa has increased and is much higher. An EB5 investment of $900,000 in targeted employment areas (TEA's) is required or $1,800,000 in high employment areas.
Tax benefits
Investors that meet the requirement of non-resident aliens will not be taxed as US citizens. Non-resident aliens are those who reside in the US less than 131 days a year. This distinction means that it is only necessary to pay tax on US-based income, and not on revenue generated overseas. Holders of EB5 visas are classified as resident aliens and so are taxed on all worldwide income.
No obligation to reside in the US
Holders of an EB5 visa are required to reside in the US for a minimum of 6 months per year. However, as the E2 is a non-immigrant visa, holders are not obligated to live in the US if they do not wish.
Inclusion of spouses and dependent children
Only the principal investor needs to apply. Spouses and dependent children under the age of 21 will also be issued a visa. The visa entitles family members to live and attend school in the US, and spouses will be allowed to work. This entitlement is also a benefit of the EB5 visa, excluding the right to work.
Currently, the E2 Visa Improvement Act is being discussed. If this becomes law, will see the age of dependent children increase from 21 to 26 years. It will also permit dependent children to work.
Work permit
E2 holders can work in the US for the duration of the visa. The EB5 requires spouses and children to apply for an Employment Authorization Document which can take around two years.
Lower legal fees and less paperwork
Legal fees for the E2 application process are generally around $10,000-$20,000. For the EB5 visa, costs are approximate $50,000-$70,000. As the E2 is a non-immigrant visa, the process is less strict. Therefore, the paperwork is considerably less onerous than the EB5.
Disadvantages of the E2 program
Although there are many advantages to the E2, some applicants may prefer to obtain an EB5 visa for the following reasons.
Non-immigrant visa
The E2 only allows residence for the duration of the visa; applicants must renew their visa to stay longer. As the EB5 visa is an immigrant visa, it gives holders the right to reside permanently in the US.
No direct route to permanent residence
Applicants must confirm that they will leave the US on the expiration of their E2 visa. There is no limit to the number of times the visa can be renewed, but it will not lead to an immigrant visa. Investors can obtain a Green Card after two years of holding an EB5 visa and can enjoy the same rights as a US citizen.
Not as many countries can apply
More countries are eligible for an EB5 than an E2. Therefore, investors may have to gain second citizenship before starting the E2 application process.
Your invested funds are at risk
No business is guaranteed to succeed. Because of this, your funds are at risk. This risk means that it is essential to do lots of research before you invest. This risk is associated with both E2 and EB5 visas, and any business investment.
E2 Visa FAQs
Does the E2 Visa give you Permanent Residency?
No, you must renew the visa every two years.
Can you apply for a Green Card while on an E2 Visa?
Yes, you can apply for a Green Card through other pathways while on an E2 visa. While there is no direct pathway from the E2 visa, there are different ways to transfer. If you gain a Green Card through the Green Card lottery, an employment Green Card, or any other Green Card pathway you can transfer your status.
Can I work in the USA with an E2 visa?
Yes, but you can only work for the sponsoring company. Your role in the sponsoring company must be supervisory or in an executive capacity. You can't take on other employment on this visa.
Can my spouse and dependent kids work if I am an E2 Visa holder?
Yes, your spouse can apply for work authorization to work for any company, including the sponsoring business or their own business.
Your dependent kids cannot work legally.
Can I study while on an E-2 Visa?
Yes, you can study. The condition is that the study does not interfere with your stated role in the sponsoring company. This requirement means that full-time study is not possible.
Your wife and dependent children can take up any approved course of study.
Do E-2 visa holders pay tax?
There are many ways to structure taxation, but yes, you will have to pay tax as a rule. Taxation is an area with many variables, and you'll need to consult an expert to understand how your circumstances will play out.
In short, you'll either classify as a resident alien or a non-resident alien. Resident aliens pay US taxes on all global income. Non-resident aliens pay US taxes on US-based income.
This is a reminder that this advice is general in nature and is not specific to your situation.
Is an E-2 visa transferable?
Yes, the visa is transferable. If your status changes and you are eligible for another program, you can transfer to that program. You can also transfer to a Green Card if an independent application has been successful. This could be through the US Green Card lottery, an investor Green Card or any other Green Card possibilities.
Can I apply for unemployment on an E2 visa?
In general, no. If the sponsoring company terminates your employment, then you cannot claim unemployment. To claim unemployment, you must, in most cases, be available to work. As the E2 visa only allows you to work for the sponsoring company, you cannot meet this requirement.
Can a force beyond your control impact your visa status?
Yes, they can. An example would be a Mexican or Canadian citizen impacted by a strike or labor dispute. As NAFTA members, Canadian and Mexican E2 investor business issues would impact the visa status.
Do I need to use an E2 Visa immigration lawyer?
Your chances of a successful first-time application are much higher with a trusted immigration professional. The complexity of the E-2 visa application means that there is a lot of documentation required. A rejected visa could be a huge cost, in terms of time and opportunity, not to mention wasted money.
The US E2 visa program is an excellent option for investors and businesses
The E2 visa is becoming the most popular US visa for entrepreneurs, and it's easy to see why. The lower investment requirement and a faster, more straightforward application process make the E2 a more appealing choice than the older EB5 visa.
The United States has the largest consumer market in the world and the highest global household spending. This economic power makes it one of the most desirable countries to start a company and conduct business. Citizenship by Investment programs to treaty nations provides new routes to the E2 program. This pathway opens up the program to a wide range of nationalities that couldn't previously gain access.
Investment schemes offered by countries such as Grenada, Montenegro, and Turkey are increasingly attractive to foreign investors from China, India, Brazil, Russia, and Dubai.
For more ways to live and work in the United States, please see our USA country page.