The Panama Friendly Nations Visa (FNV) changed on 1st August 2021, and the new Friendly Nations Visa 2021 is just not as welcoming. For many citizens of the 50 approved nations, there is still a pathway to Panama permanent residency and Panama citizenship and passport. And, if you don't qualify for the FNV, we cover a wide range of visa and residency options for Panama in our detailed article.
This page has been updated to reflect the changes made to the Friendly Nations Visa Program on August 7th, 2021.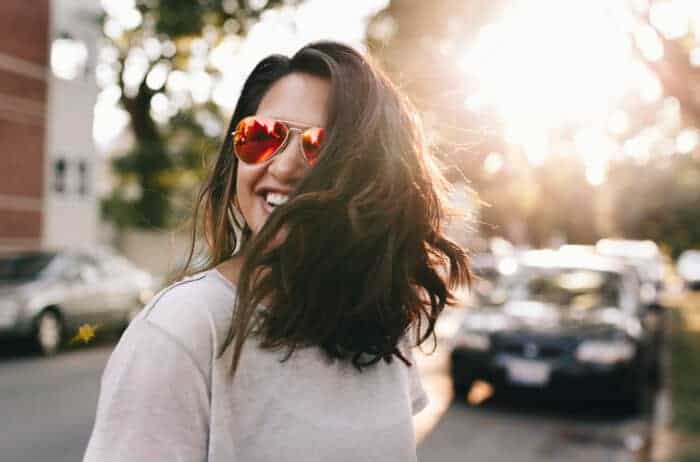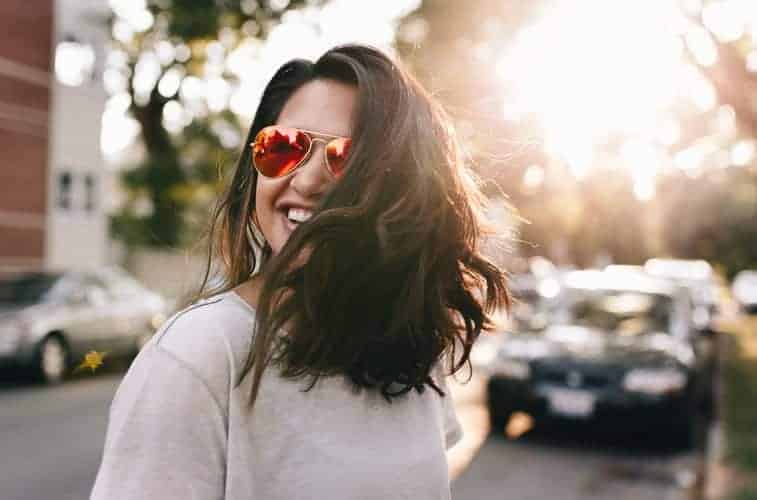 2021 Changes to the Panama Friendly Nations Visa
The Government made changes to this immigration program through two decrees.
1) How to qualify for the Panama Friendly Nations Visa
The biggest change comes in how to qualify for the program.
The ways to show economic ties to Panama, which is how to qualify, have changed. There are now only three options.
Be an employee of a Panamanian company and have a valid Panama work permit.
Buy a Panamanian property for at least $200,000 in your name. You can finance the property through a local bank.
Deposit a minimum of $200,000 into a Panama bank fixed deposit account with a minimum three-year term.
2) The visa gives you two years of temporary residence.
There is no longer automatic permanent residency. The Immigration Service will issue a two-year provisional residence permit when they approve your application. You can then apply for permanent residency (PR) after the two-year visa expires.
3) Taiwan removed from the list of Friendly nations
Citizens of Taiwan no longer apply for the Friendly Nations Visa.
The 5 main requirements for this visa
You need to be a citizen of one of the fifty approved nations. Check our list below to see if you come from a qualifying nation.
You have economic or professional ties to the country. We'll cover this requirement in detail below.
You have enough money to support yourself, your spouse, and any dependents. To show this, you'll first need to open a local bank account with a licensed bank. Then you deposit at least $5,000 of your own money into your account. You'll need a local bank reference letter from your bank to provide proof of this deposit. No extra is required for dependents on the residency application, and you can withdraw the total amount once the visa is approved.
Complete the application, provide all case documents, and pay the application fee.
Engage a qualified Panama immigration lawyer to submit your application to the immigration office in Panama City.
---
---
Countries that qualify for the Friendly Nations Visa
There are fifty qualifying countries.
| | | | | |
| --- | --- | --- | --- | --- |
| Andorra | Cyprus | Hungary | Monaco | San Marino |
| Argentina | Czech Republic | Ireland | Montenegro | Serbia |
| Australia | Denmark | Israel | Netherlands | Singapore |
| Austria | Estonia | Japan | New Zealand | Slovakia |
| Belgium | Finland | Latvia | Norway | South Africa |
| Brazil | France | Lichtenstein | Paraguay | Spain |
| Canada | Germany | Lithuania | Peru | Sweden |
| Chile | Great Britain | Luxemborg | Poland | Switzerland |
| Costa Rica | Greece | Malta | Portugal | Uruguay |
| Croatia | Hong Kong | Mexico | Republic of Korea | USA |
Italy is excluded from the list, but if you are Italian, don't despair. Italy and Panama have special arrangements, and you can find out about this Panama Visa for Italians in our immigration guide.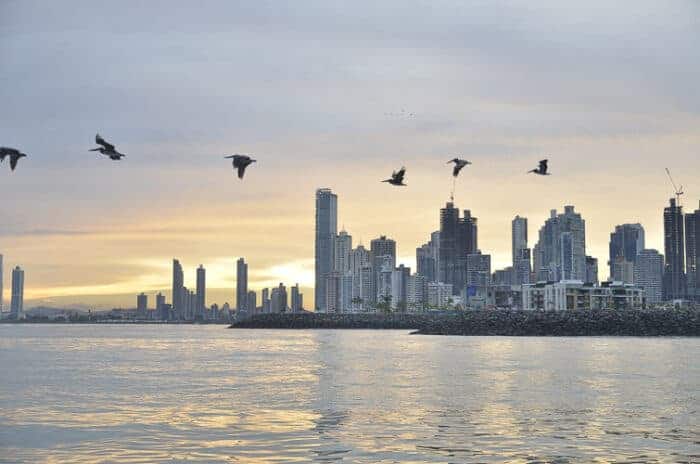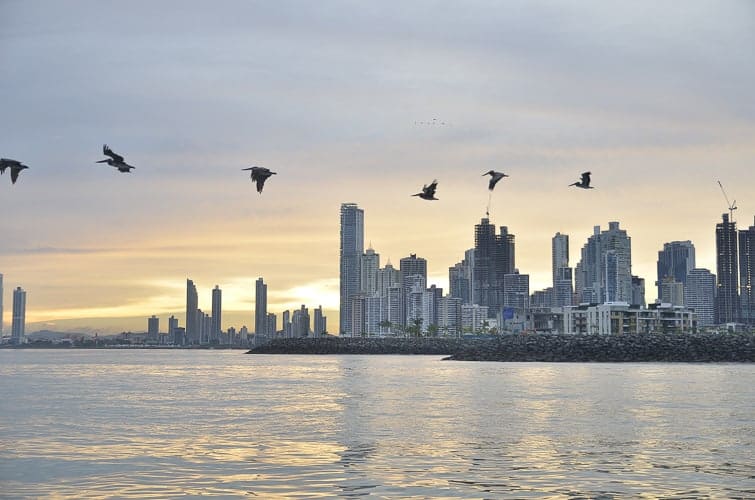 How to show economic or professional ties to Panama
There are now only three ways to establish your economic or professional ties to the country.
Buy real estate for more than $200,000 in Panama. You can use a local bank to finance the property. Generally, you'll need 20% – 30% deposit and be able to show income to get a loan.
Be an employee of a Panamanian company. You'll need an employment contract and a letter from the company. If your job requires the visa first, then an agreement conditional on the visa will be acceptable. Once you have the visa, you'll need to apply for a work permit (see the section below for more information on work permits). Only specific roles qualify, and you'll need a university education, proof of qualifications, and a current license if your profession requires one.
Deposit a minimum of $200,000 into a Panama bank fixed deposit account with a minimum three-year term. The account must be in the primary applicant's name, but a legal contract in Panama can set it up.
Important: Owning a Panamanian corporation is no longer a way to obtain your FNV in 2021.
You can include your family in your Friendly Nations Visa
Your spouse and any dependent children under 25 years qualify for Panamanian residency under your visa. They have full rights to live, work, and study with their residency permit.
How much does the Friendly Nations Visa Cost?
There is an application fee of $250 per applicant for all applicants. In addition, there is a fee of $850 per applicant over the age of 12 years. Those over 12 will pay a total of $1,050 per applicant.
You should make the payment with two separate certified checks from a local bank. One is in favor of the National Treasury ($250), and the other is in favor of the National Immigration Service ($850).
You should consider a budget of $1,000 for the documents, translations, and other administrative costs.
There is also a cost for your multiple entry visa for Panama exit and entry.
The final budget item is for legal fees. You will need a lawyer to represent you through the process, and the fees charged by Immigration lawyers vary massively. We have done the research for you and partnered with a fantastic law firm that offers excellent service at very fair pricing. We suggest that you book a consultation with them here to start the process.
The Friendly Nations Visa application process
The required documents for immigration can be confusing. Before submitting the application, your lawyer should check all your documentation, translations, and authentications. The process is complicated, and the immigration department requires a lot of documentation to approve the application. Missing documentation or incorrect formats can result in applicants having their visa applications rejected.
You'll need additional documentation for your spouse and any dependent children under 25 years.
Two visits to Panama are required
Once you have completed your document preparation, you'll need two visits to Panama. You'll need to be in the capital for at least 7 – 10 days for each visit. This amount of time will be sufficient to get everything done. You may need less time if you have engaged a high-quality local immigration law expert.
As part of the process, you'll need to set up a personal bank account with a local bank. The reason for this account is to allow your deposit of $5,000 for the financial solvency evidence. Setting up the account requires an in-person interview with the bank.
The entire process can take from two to five months for the visa to be issued. Once the Panama Immigration department approves your application, you'll need to sort out other documentation. Your list may include a driver's license, residency card (e-cédula), tax residency certificates, and others.
You will have two residency cards within the whole process. The first is a temporary residence card to use while processing your application. Then, once your application is approved, the immigration office will issue your provisional residency card.
Panama Permanent Residency
After two years of provisional residency on the FNV, you can apply for Panama permanent residency for you and your family.
Documents required for your application
You'll need lots of supporting documentation for your application. If your supporting documentation is not in Spanish, you'll need to get official translations. Copies of documents must be correctly certified and, where necessary, Apostilled. You may also need to have documents authenticated by a Panamanian public notary.
Document preparation can slow down your application if you are not well-prepared, so clarity is essential.
Primary applicant
Completed application forms.
Passport of your qualifying nationality. This should also be the passport you entered Panama on, and it must have an entry stamp.
A second ID Document from your home country, or an Apostilled birth certificate.
Eight official passport photographs.
Documentation to support your claim of economic ties to Panama. The evidence can range from the property transfer documents, your employment contract, or your fixed deposit bank certification.
Proof of address (many people use a letter from a hotel or a notarized rental contract).
Proof of financial solvency (local bank reference letter).
A medical certificate of good health from an authorized Panamanian doctor.
Police records and criminal background checks. These should be from the country or countries you lived in for the two years prior to your application.
Two certified checks (see the fees section above for details).
There are additional documents for each dependent included in your application.
For your spouse
Passport
Eight passport-size photos
Apostilled marriage certificate
For your children
Passport
Eight passport-size photos
Apostilled birth certificate
A notarized statement declaring that you'll support them financially.
Can you get a Work Permit on a Friendly Nations Visa?
Yes, when your application is processed, you can apply for a Panama work permit. The Ministry of Labor (MITRADEL) issues your permit (the Immigration Department issues your FNV.)
Historically, MITRADEL can be slow to process applications for work permits. If you need to get working soon, you should prioritize this application and have all your documentation prepared in advance.
Your permit will give you full employment rights to work for a Panamanian company or work as a self-employed person.
The application fee for the permit is less than USD $500.
Please see our page for more information on Panama Work Permits.
---
---
Do you need a Panama Friendly Nations Visa Lawyer?
By law, you must have a Panamanian-certified lawyer to submit your application. You are not allowed to submit your application personally.
This cost should not be wasted money. A good lawyer will save you time, money, and hassle. A Panama Friendly Nations Visa lawyer will understand the process and the requirements. They'll know where to speed up the visa application process and understand which parts are non-negotiable.
For non-Spanish speakers, the local representation will also make navigating the system much easier. Many quality Panama immigration lawyers have English-speaking lawyers available to help you.
They'll be able to advise you on the best pathway to qualifying for the visa. And, they'll assist with making that happen by helping with company setup or purchase, real estate purchase, your investment, or getting a work permit. And, if you want help with other immigration processes, your lawyer should be able to assist. This assistance can include getting identification cards and registering as a resident.
With the right lawyer, you're more likely to avoid mistakes which means that your application will be accepted at the first submission.
Advantages of living in Panama (beyond the taxation)
Panama ranks highly on many Expat satisfaction surveys, and more and more people are moving to Panama to live and work. The quality of life for Expats is wonderful. Panama offers great natural beauty and is perfectly positioned to explore Central America, the Caribbean, South America, and North America.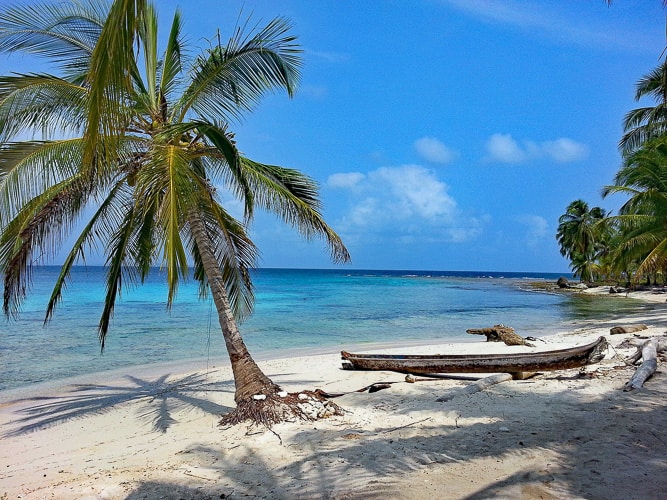 Please see our Living in Panama page to find out why the country rates so highly in Expat surveys. The cost of living, climate, and healthcare attract many remote workers, location-independent businesses, and retirees.
The low tax rates are an enormous appeal for people generating income from outside the country. Tax residence in Panama can give you access to a zero percent income tax rate on your global income. If you understand the tax system, this can offer massive benefits. Just be aware that there can be complications, especially if you are a US citizen.
Is the Friendly Nations Visa still a good option for Panama Immigration?
Yes, it is if you fit into the new tight qualification categories. However, the changes plus the two-year qualification for PR have made it less attractive.
So, for many people, the 2021 changes to the FNV mean that they should look at other options for moving to Panama.
Some good options to explore are:
Next steps for your FNV.
If moving to Panama sounds like a great idea, book a consultation with our handpicked Panama immigration lawyers. The first consultation will help you understand what documentation you need and your next steps. If you like them (and we are sure you will), they can help you through the entire process.
Good luck with your adventure. Panama is a beautiful country with unique and varied people and cultures. This visa makes it accessible to millions of people around the world.