Our comprehensive Ireland visa and residency guide will highlight all your options to immigrate to Ireland. The Emerald Isle is a popular choice for those wishing to travel or live in Europe. It has a strong economy and an immigration policy designed to attract highly skilled immigrants.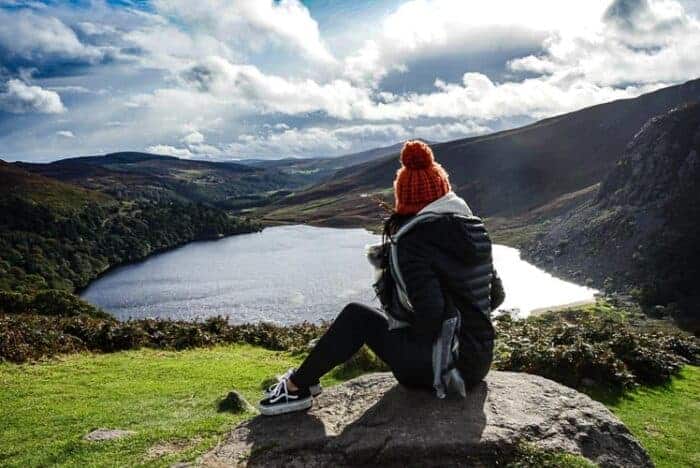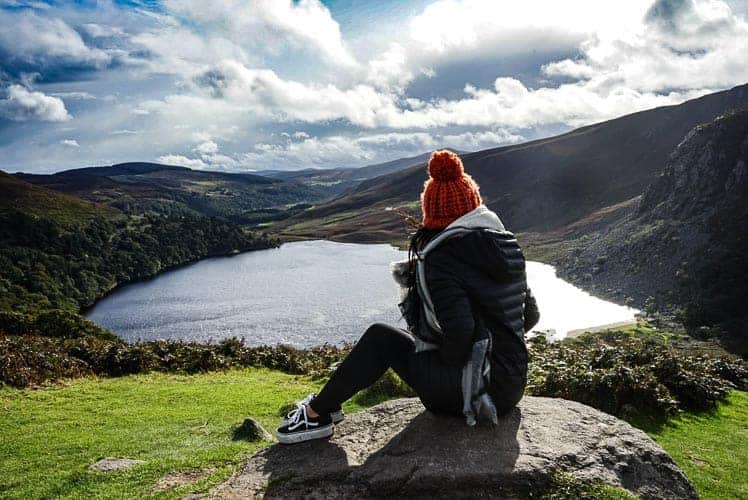 Ireland was famous for the people that moved away. Ten million people have emigrated from Ireland over the last two centuries, and there are Irish communities in every corner of the world.
Now, the situation is different. In 2019 and 2020, over 85,000 immigrants moved to Ireland each year, and just 55,000 Irish citizens emigrated.
Moving to Ireland can be complex, however. The first thing you need to be sure of is that you are eligible for a visa. This guide takes you through all of the options on offer and how to apply. If you would prefer personal advice, you can book in for a 30-minute consultation with our recommended Irish Immigration lawyers who will let you know the best visa option for you and your family, and if you wish they will guide you through the whole process.
Irish immigration law
The Republic of Ireland (Eire) is a sovereign nation and part of the EU. However, it is not part of the SCHENGEN states. This means it sets its own visa policy, and your SCHENGEN visa is not valid in Ireland.
Northern Ireland is a part of Great Britain and is subject to British immigration regulations.
The UK and Irish citizens can travel, live and work freely between both countries. UK citizens do not need a visa or residency permit to live, work or study in Ireland.
You might qualify for Irish citizenship if you have connections to Ireland by birth or descent.
Many long-term visa and residency options qualify for citizenship by naturalization.
Visa waivers for UK visa holders
There are two programs through which holders of a UK visa can visit Ireland without needing a visa.
The Irish Short Stay Visa Waiver Program applies to nationals of 16 countries in Eastern Europe, the Middle East, and Asia. It is limited to certain types of UK visas.
If you are a citizen of China or India and have a short-stay UK visa, you can visit Ireland without a separate Irish visa. This is the British Irish Visa Scheme (BIVS), and your visa must show the BIVS endorsement to use this scheme. It's a two-way scheme, so you can use an Irish visa to travel to the UK.
---
---
Ireland Visas and Residency Permits
Visiting Ireland Visa-Free
You do not need a visa to enter Ireland if you meet one of the following requirements:
United Kingdom (UK), EU, EEA, or Swiss citizen.
Family member of an EU, EEA, or Swiss nationals, holding a residence card issued by an EEA country. You must be joining your family member in Ireland.
Citizen of one of the following 50 countries:
| | | | | |
| --- | --- | --- | --- | --- |
| Andorra | Dominica | Lesotho | St. Kitts & Nevis | Switzerland |
| Antigua & Barbuda | El Salvadore | Macau | St. Lucia | Taiwan |
| Australia | Fiji | Malaysia | St Vincent & the Grenadines | Tonga |
| Bahamas | Granada | Maldives | Samoa | Trinidad & Tobago |
| Barbados | Guatemala | Mexico | San Marino | Tuvalu |
| Belize | Honduras | Monaco | Seychelles | United Arab Emirates (U.A.E.) |
| Botswana | Hong Kong | Nauru | Singapore | United Kingdom (U.K) |
| Brunei | Israel | New Zealand | Solomon Islands | United States of America (U.S.A) |
| Canada | Japan | Nicaragua | South Korea | Vanuatu |
| Costa Rica | Kiribati | Panama | Swaziland | Vatican City |
If none of those criteria apply to you, you will need an Ireland visa before traveling. Ireland has several short-term visas for different purposes, from tourism to marriage!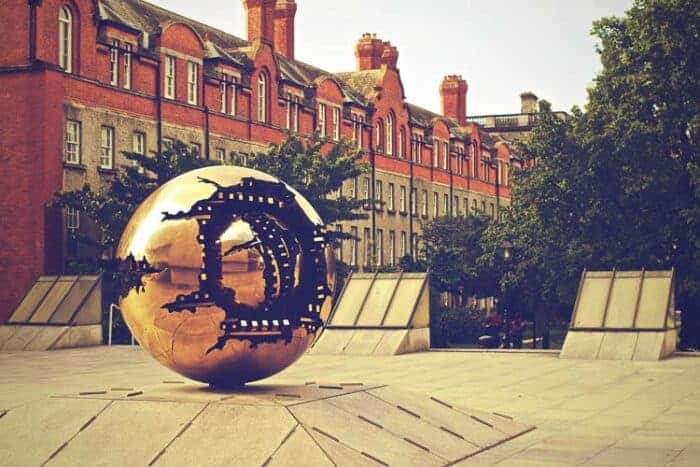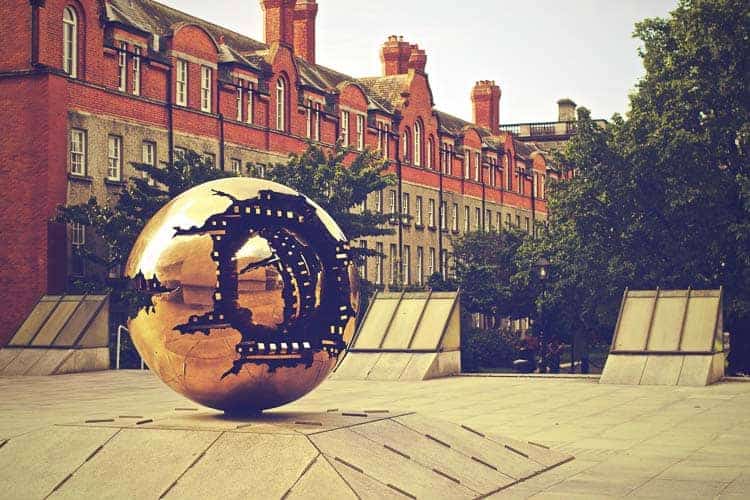 Short-Term Stay Ireland Visas (Category C)
Short-term 'C' visas are suitable if you want to visit Ireland for up to three months. Before you can apply for a specific short-term visa (whether for single entry or multiple entries), you will have an assessment. You have to be able to show the following:
Plans to leave Ireland before your visa or permission to stay expires.
Self-sufficiency during your stay in Ireland.
No criminal history or breaches of immigration laws.
You will have to declare that the information on your application is true and complete. False or misleading information or missing something important are reasons for visa application refusal. You may also be banned from appealing the decision and/or blocked from getting an Ireland visa for five years.
If you want to stay more than three months or return to Ireland, you'll need to apply for another visa. You may need to leave Ireland to complete your new application with your home embassy or consulate.
Application Form
You can apply for an Irish short-term 'C' visa online. The form is in English, and you must answer all questions in English. Questions in the application form cover seven sections.
General information.
Passport details.
Employment or College details.
Traveling with others.
Contact or Host in Ireland.
Your family.
Any assistance you had with the form.
After you've filled in all the questions, you must complete the Declaration. At the end of the process, you will receive a Summary Sheet containing all information you provided, including the Declaration, to print.
The Irish Naturalisation and Immigration Service (INIS) provides a guide on how to complete the online application. The text is in English but also has translations to Arabic, Chinese, Russian, Hindi, French, Turkish, and Urdu.
Submission of Completed Form and Other Requirements and Payment of Fees
The summary sheet contains details of how to submit your application, what supporting documents you need, and how to pay your fee. It also shows which Irish Embassy/Consulate/Visa Office/Visa Application Center you'll need to use.
VFS Global manages visa application centers on behalf of the Irish Naturalisation and Immigration Service (INIS) in some countries.
All supporting documents must be in English or accompanied by a translation. It must contain the following validation:
Confirmation from the translator that the translation of the original document is accurate.
Date of translation.
Translator's full name and signature.
Translator's contact details.
Application fees depend on the number of entries the visa allows you to.
Single entry visa: €60.
Multiple entry visa: €100.
Transit visa: €25.
However, there are exemptions to the payment of the application fee.
Long-Term Stay Ireland Visas (Category D)
You'll have to secure a Category D visa if you want to stay in Ireland for more than ninety days. There are different types of Category D visas for various purposes. Each has its own application criteria.
In general, you can apply for most visas online. As with the Category C visas, you will receive a summary sheet with the details of your application and what supporting documents you need. It will state the fee you need to pay, tell you how to pay, and clarify how to submit your application. It also shows which Irish Embassy/Consulate/Visa Office/Visa Application Center you'll need to use.
Processing time for these visa applications varies, but generally, it takes about eight weeks. Remember to make copies of all your documents.
People of Independent Means Visa / Ireland Retirement visa
Ireland has an income visa which you can also use as a retirement visa.
There are two financial requirements for the Ireland Person of Independent Means Visa (Stamp 0):
You must be able to show an individual income of €50,000 per year.
You must have savings that you can access to meet any major expenses.
Your financial circumstances must be certified by an Irish accountancy firm before you apply. As the requirements are broad, we strongly suggest speaking to an Irish Immigration Law expert before you apply.
Investor Visa -SUSPENDED IN FEBRUARY 2023
Ireland Immigrant Investor Program which allowed non-EEA individuals to reside in Ireland in exchange for investments was suspended in 2023. Investors qualified for Stamp 4 residency, meaning they can work, study, or start their own business in Ireland. Investors under the IIP only need to visit Ireland once per calendar year.
There are three investment options:
Enterprise (Irish business or company) – €1 million minimum investment
Investment Fund – €1 million minimum investment
REIT – €2 million minimum investment
There is also an option to donate or endow money to Irish society
Donation €400,000
You can find all the details for the Ireland Investor visa here
Ireland Start-Up Visa
Launched in 2012, the Irish Start-up Entrepreneur Program (STEP) aims to draw entrepreneurs to Ireland. It allows you to establish an innovative business in Ireland and reside in the country full-time.
There are two steps in completing the application process for STEP.
Submit an online application. As well as an application form, you need to submit your business proposal and demonstrate €50,000 funding (and its source). You will also need evidence of good character.
Pay the application fee. You have to pay a non-refundable fee of €350 by electronic fund transfer. Remember that the application process will only start once the fee has been paid in full.
The STEP program allows you to reside and work in Ireland for two years. You will get a multiple-entry visa so that you can come and go as you need during that time. Your residency permission is also renewable: the first renewal is valid for three years, and subsequent renewals are each valid for five years.
You can look at other great Startup Visa programs in our detailed article.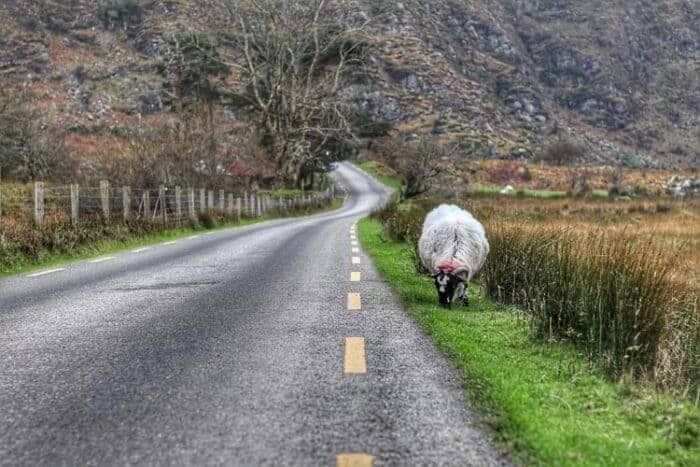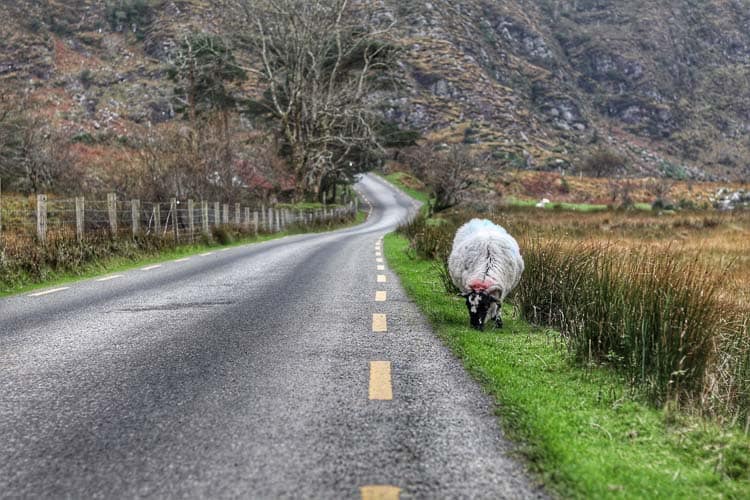 Employment Visa / Ireland Work Permit
Before you can secure an employment visa in Ireland, you must first receive an employment permit from the Department of Jobs, Enterprises & Innovation. The DJEI issues different types of permits, from the Critical Skills Employment Permit to the General Employment Permit. You can apply for your permit up to three months before you travel to Ireland.
You can apply for an employment visa online at the INIS website. The application will include supporting documents with your application. The fees you need to pay range from €60-100, depending on the number of entries allowed. There are instances when applicants are exempt from paying the fees.
The employment visa is for the specific job in your application. You can't take up any other kind of employment on this visa. You will require a new work permit if you want to change jobs.
Employment Visa – Van der Elst
The Van der Elst visa has specific criteria. It applies to employees of companies based in EU member states, who are required go to Ireland for a short time for work.
You can apply for the visa online up to three months before your trip. You have to pay processing fees ranging from €60-100, and the details of the supporting documents you need are on the summary sheet.
The Van der Elst visa does not permit you to take up other work, paid or unpaid, other than that for which you applied. You're also not allowed to access any public funds.
Ireland Study Visa
If you're studying in Ireland for more than three months, you are required to secure a study visa.
You can apply online up to three months before you travel to Ireland. You also have to familiarize yourself with Ireland's immigration policy on full-time non-EU/EEA and non-Swiss students.
Your summary sheet will tell you how to pay the fees and what supporting documents you need to include. These include the following.
Two passport-sized photos, colored. You must write your name and application reference number on the back of the photos.
Your current passport is valid for at least 12 months after your proposed date of arrival. There must be spare pages available.
Proof of enrollment in a privately-funded course and payment of fees. You need evidence of your academic ability to study that course and your English or Irish language capability.
A signed and detailed letter explaining your intentions to come to Ireland. You must say how long you intend to stay and whether you have any family members living in Ireland. You must declare that you will follow your visa conditions and not become a burden to the State. If your new course is unrelated to your educational/employment history, you need to give valid reasons for this change.
An explanation of any gaps in your educational or employment history.
Proof of financial self-sufficiency.
Health insurance.
Details of any time when you have had a visa refused.
Interested in studying abroad? Check out the best Student Visa programs worldwide.
---
---
Ireland Working Holiday Visa / Youth Mobility Visa
The Ireland Working Holiday Visa program is one of the world's most popular. To be eligible for the Working Holiday Maker program, you must be between 18 – 30 years old. Citizens of Australia, Argentina, Canada, Chile, Japan, Hong Kong, Taiwan, South Korea, and New Zealand are eligible.
If you are a US Citizen, you may be eligible under the Working Holiday Visa program. Applicants must be over 18 years of age. Additionally, you must be enrolled in post-secondary education or have graduated from post-secondary education in the last year.
Permissions and Stamps
If you're permitted to stay in Ireland, an immigration officer will stamp your passport when you visit the registration office. The stamp indicates the type of permission you have, the length of your stay, and the activities you can and can't do.
Short Visit Stamps
Stamp 0 allows you to stay in Ireland for a temporary period and does not count towards Long Term Residence. It applies to three groups of visit:
A person of independent means.
A visiting academic to an Irish university or college.
An elderly, dependent relative of a non-EU/EEA or Swiss citizen.
Business and Work Stamps
Stamp 1 allows you to work and operate a business in Ireland. This stamp counts towards Long Term Residency.
Stamp 1A allows you to stay in Ireland for a specified period as a full-time, paid accountancy trainee.
Stamp 1G allows you to look for employment in Ireland under the Third Level Graduate Program. This also indicates that you've finished your studies.
Specified Period Stamps
Long-Term Stamps
Stamp 5 – This allows you to stay in Ireland without limits on the time you can remain there, subject to other conditions. This is valid up to the expiry date on your passport.
Stamp 6 – This indicates that you are an Irish citizen with dual citizenship.
The Irish Residence Permit
The Irish Residence Permit (IRP) serves as your registration certificate. This indicates that you are permitted to enter and stay in the country under your Stamp conditions. This is an important document, and you should always carry it with you.
Who Is Eligible?
You need to register and get an IRP if you:
Are not from the EU, EEA, or Switzerland.
Want to stay in Ireland for more than ninety days.
Getting an IRP
You have to go to a registration office in person to apply for your IRP. The fee is €300 per person. The IRP will be posted to you if you apply in Dublin. If you apply elsewhere, you will have to collect the IRP from the registration office when it is ready.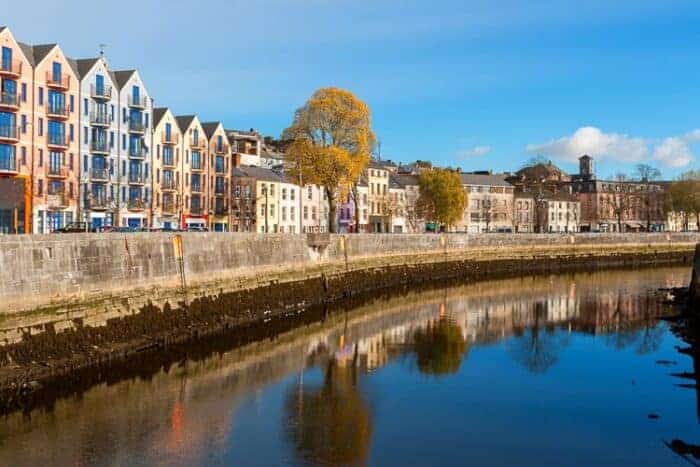 Long Term Residency / Irish Permanent Residency (PR)
You are eligible to apply for Long Term Residency if you've been resident in Ireland for a minimum of five years and:
You have been resident in Ireland on a work permit, work authorization, or working visa conditions.
Your permission to stay is up-to-date when you apply.
You have gainful employment before, during, and after the application process.
You are of good character.
If there is any period when you don't have permission to stay, it won't count towards your residence qualification.
Application Process
To apply for Long Term Residency, you need to submit the following documents to the office of long-term residency in Dublin.
Copy of your work permit.
Copy of your IRP.
Clear and legible copy of your passport, including all endorsements.
You need to pay a fee of €500. The payment can be by bank draft or postal order.
Applications for Long Term Residency usually take between six and eight months, although in some cases, it may take longer.
What do you need to do once you have chosen your visa or residency program?
Check out our Moving to Ireland guide for all the information you need. We cover everything from tax numbers, residence, permits, accommodation, bank accounts, and much, much more.
Final Thoughts on Ireland Visa and Residency
Ireland offers many opportunities both for work and study. Living in Ireland has its benefit, but its immigration policies can be tricky. There are many technicalities to the visa types and the documentation you need to support your application.
If you are serious about moving to Ireland, we suggest that you speak to Stephen, our Ireland immigration law expert. He will help you understand the best visa for you and your family and the steps you need to get it. They will also make the whole process a lot easier and faster and Where Can I live get a massive discount on the first consultation.