Sephardic Jews around the world have rushed to take up the offer of Spanish and Portuguese citizenship. In 2015 both countries passed laws allowing accelerated access to citizenship for descendants of Jews exiled from Spain and Portugal in the late 1400s.
While Spain's Sephardic citizenship program expired in 2019, there is no deadline for the Portuguese program at the moment. Happily, the Portugal Sephardic citizenship program is, in many ways, superior to the old Spanish offering.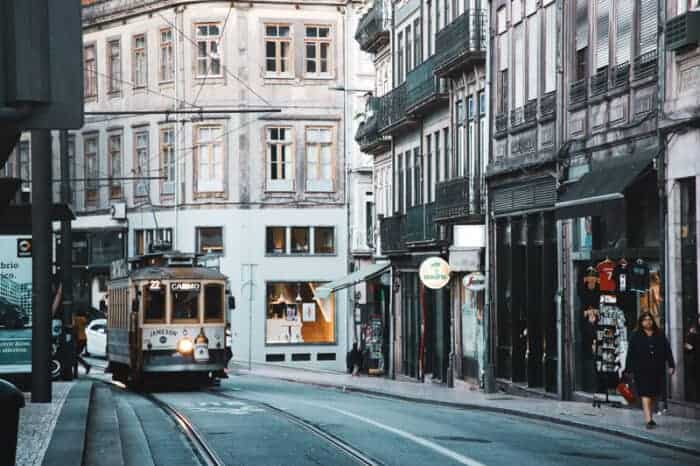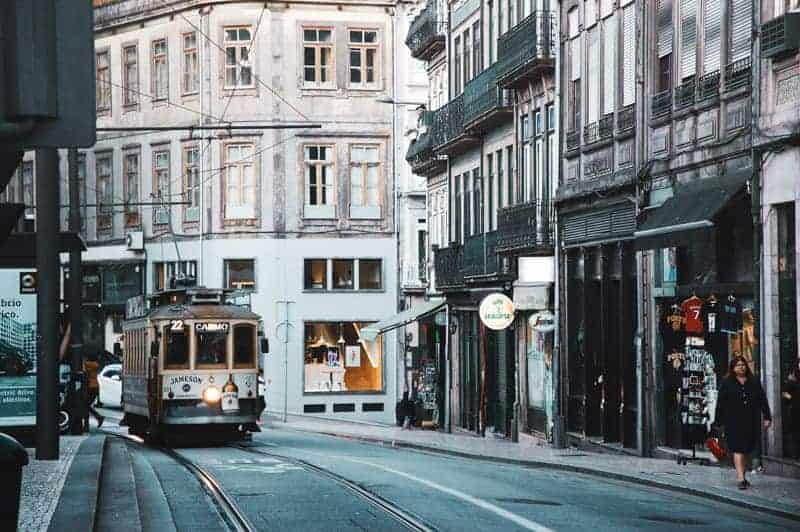 The governments of Spain and Portugal accelerated Sephardic citizenship applications through laws passed early in the last decade. This process allows descendants of Sephardic Jews to apply for citizenship and a passport using an expedited pathway. As a result, from 2015, more than 10,000 with Sephardim links took up the offer, gaining citizenships to Portugal and Spain.
Portugal or Spain Sephardic citizenship?
For anyone with Sephardic heritage wanting a European Union passport, the Portugal Sephardic citizenship program is the best option.
Nine advantages of the Portuguese Sephardic citizenship program
You can apply from your home country without visiting Portugal.
There is no Portuguese language requirement.
There are no exams in the process. The Spanish process required exams on culture and constitution.
The Jewish communities of Lisbon and Porto have experience in proving Sephardic heritage. They will be able to assist with your heritage claim.
The Portuguese government recognizes that there was significant interaction throughout the Sephardad (modern-day Portugal and Spain). Because of this any historical links, either Spanish or Portuguese, will qualify you for citizenship and a passport.
There is no deadline for the Portuguese Sephardic citizenship program. Portugal's immigration department is currently accepting and processing applications.
Portugal allows dual citizenship. You do not have to give up your current citizenships and passports when you are naturalized.
You can pass Portuguese citizenship onto your children. They will have all the rights and opportunities of European Union citizenship.
Portugal's passport is one of the most powerful in the world. It is ranked in the top 10 of most passport rankings with visa-free access to 186 countries and territories.
In the section below we'll go through the application requirements and process in detail.
It is pretty complicated however so if you would like to have a consultation with our Portuguese lawyer, he can help you understand whether you are eligible and what is needed for the application.
---
---
If you don't have Sephardic heritage there are many other ways to get Portuguese citizenship and a Portugal passport – see our guide here.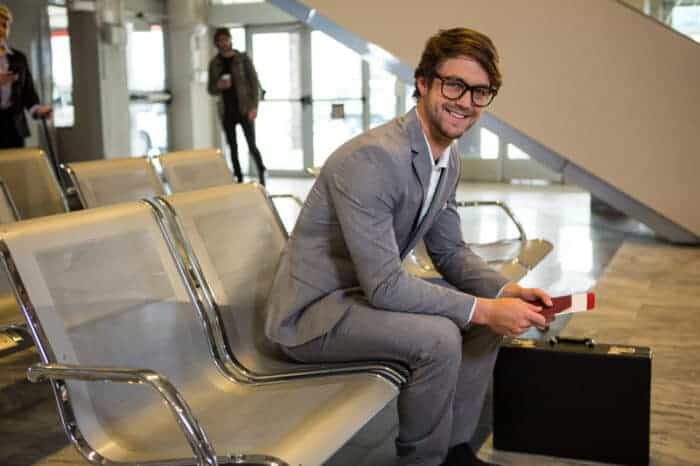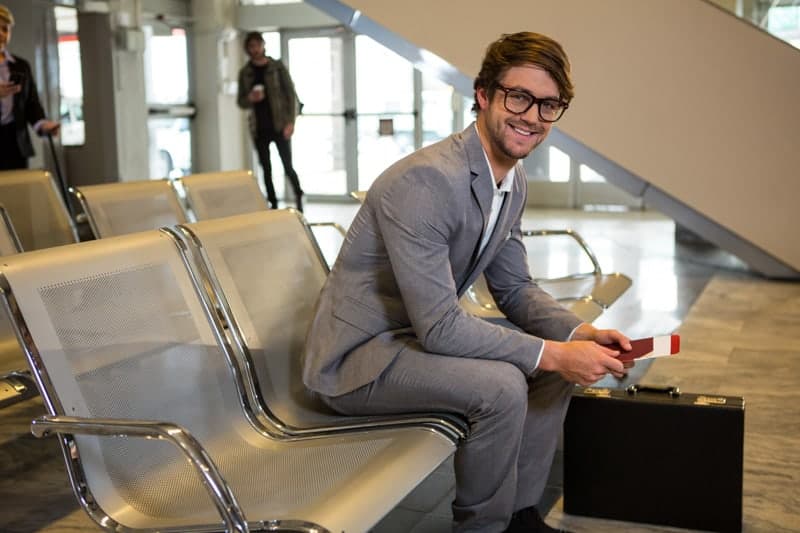 Options for Spanish Sephardic citizenship
The accelerated program is now closed if you have not yet submitted your application. There is a possibility that the Spanish government might restart the program, but we have no guarantees or timelines.
Until then, there are two other pathways to Spanish citizenship specifically open to Sephardic Jews.
There is an express pathway to citizenship through naturalization if you have legally resided in Spain for two years.
Citizenship by "Carta de Naturaleza". This pathway is a long process, and it is a discretionary concession from the Government, so it is not 100% guaranteed. The "Carta de Naturaleza" was the route many Sephardic people used before the specific law was published in June 2015.
If you are interested in exploring these pathways, our Spanish immigration partner can help you. Book your consultation with them here. In your first consultation, they will be able to tell you which visa is the best visa for you and help you understand the next steps to achieve it.
Would you like to read up more about different Spanish visa and residency options? See our Spain country page for more information.
We cover the details of the expired Spanish Sephardi Citizenship program later in the blog for completeness. Plus, please check out our How to Move to Spain guide.
Which nationalities have taken up Sephardic citizenship?
To date, the countries with the most applications include:
the 12 Ibero-American nations: (Argentina, Bolivia, Brazil, Chile, Colombia, Cuba, Dominican, Ecuador, Paraguay, Peru, Uruguay, Venezuela)
Morocco
Israel
Turkey
United States of America (USA)
Pakistan
Advantages of a Spanish or Portuguese passport
But why would anyone want a Spanish or Portuguese passport and nationality? The most important reason is that they are both members of the European Union.
Once you are a citizen of these countries, you can freely live and work in any of the 31 European Economic Area countries. What's more, you can pass on your Portuguese citizenship or Spanish citizenship to your children, grandchildren, and beyond. The jus sanguinis citizenship by decent laws in Spain and Portugal enable this. Portuguese citizenship by descent and Spanish citizenship by descent is easy to access for all your family.
EU citizenship can be the gift of a lifetime. You and your children have the opportunity to live, study and work in these European countries. You can benefit from their incredible cultures, economies, educational facilities, and social services.
Both Spain and Portugal allow dual citizenship. You won't have to give up your current passport or live in the country. You have to change nothing in your life, except to create the opportunities that a European passport offers to you and your family.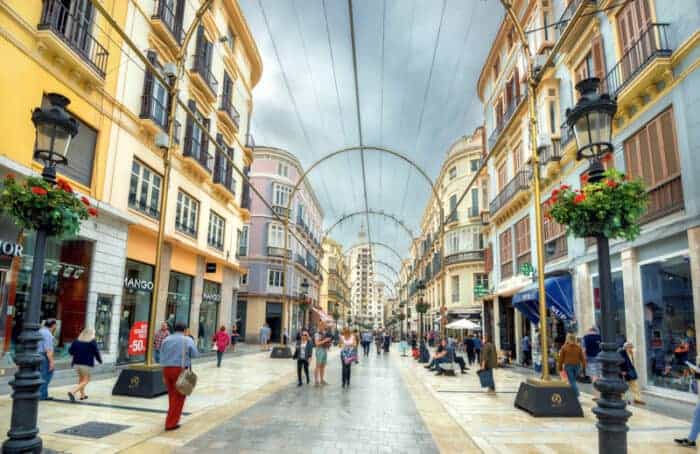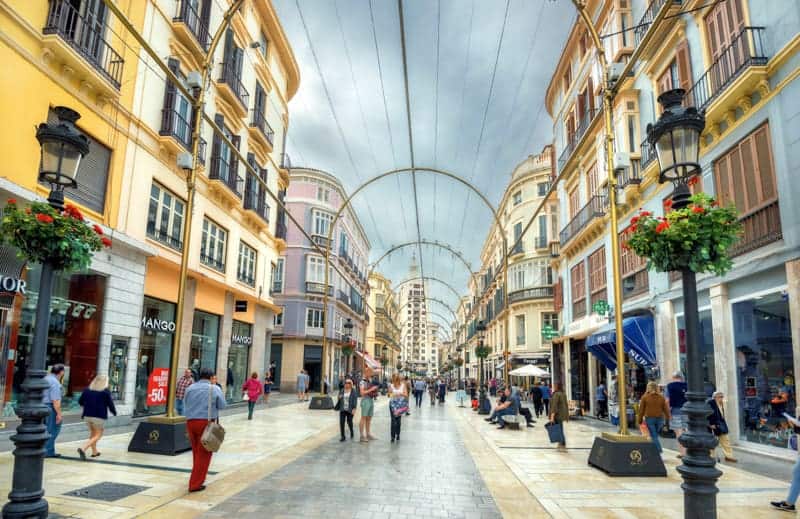 How Sephardic Jews can get Portuguese Citizenship – the process
So, what does the Portuguese Sephardic citizenship process entail? While there are many similarities with the Spanish citizenship process, there are some notable differences.
The four requirements for Portugal Sephardic citizenship
Applicants are Sephardic Jews of Portuguese descent and are adults or emancipated under Portuguese law.
Show clear links to Portugal and the Portuguese Jewish community.
Clear links to Portugal, through property ownership, company ownership, regular visits, language, or others.
Applicants not have been convicted of committing a crime punishable with a maximum prison sentence equal to or exceeding three years, under Portuguese law.
To demonstrate the first requirement applicants can submit evidence including:
A Sephardic family surname.
Family language.
Family history or documented family trees showing descent from Sephardi ancestry.
You can work with the Portuguese Jewish community in either Porto or Lisbon to issue a certificate of Sephardic Jewish lineage. This certificate is then submitted, along with other documentation, including criminal checks, and birth certificates, to the Portuguese immigration office.
There has been a strong uptake of the Sephardic citizenship pathway with 1800 successful applicants in 2017 alone. The Minister of Justice has final discretionary approval over the process. Portugal's Sephardic citizenship process has been streamlined from its original form.
Despite these improvements, the procedure is still necessarily vague given the historical timescales. Given these facts, we strongly suggest using a reputable and effective local immigration partner. This representation will maximize your chances of efficiently achieving a successful outcome.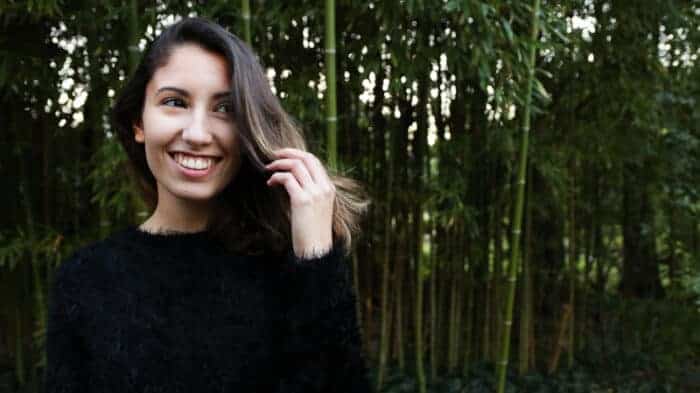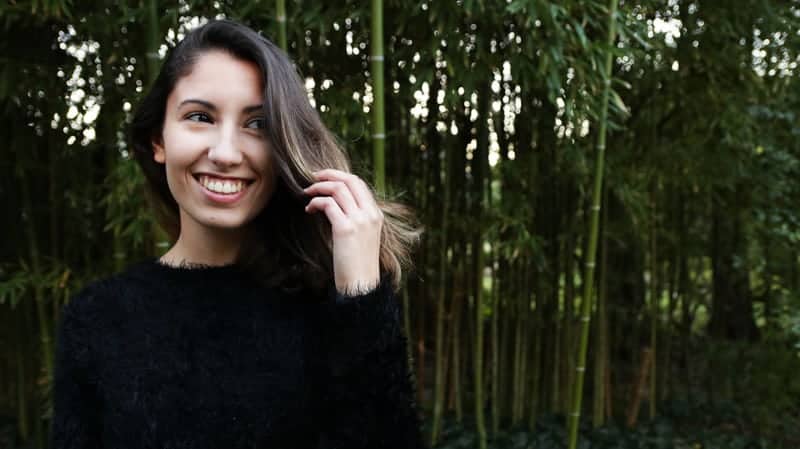 Common Sephardic surnames and last names for Spain and Portugal citizenship applications
Having a common Sephardic last name or surname is not essential for your application. But, it can be a part of the process of being certified as Sephardi. You don't have to have the name in question, as long as you can show that it exists in your family tree.
There are various lists of last names that originated in the Sepharad. Just be aware that many Sephardim changed their surnames to avoid persecution, and then changed surnames back after fleeing. This history means you may have to do some genealogical research to ensure you have your full family tree handy.
Wikipedia is an excellent place to start looking for common Sephardi surnames. Alternatively, you can try a specialist Sephardic genealogy site like the one in the link.
Sephardic Jew history in Portugal and Spain
The term Sephardic Jew, while there is some debate about the exact delineations, generally refers to Jews from the Iberian Peninsula. It covers those who fled Spain and Portugal during a period of persecution in the late 1400s. This area is also called the Sepharad, from where we get the term Sephardi. The Sepharad can be used to refer to just Spain, or both Spain and Portugal.
Sephardic Jew communities were a long and respected part of the societies of the Iberian Peninsula (now Spain and Portugal) for hundreds of years. But, increasing persecution reached a boiling point in 1492. At this time the rulers of Spain (jointly Isabella I of Castile and Ferdinand II of Aragon) passed a decree.
It stated that all Jews must convert to Catholicism, leave Spain, or face execution. The Alhambra Decree was the name of the law. Many of the refugees fled to Portugal. Consequently, five years later Manuel I of Portugal passed a similar decree.
Accordingly, the Jewish population of the entire Sepharad faced increasing persecution and vilification and over the next century. As a result, many Jews fled both Portugal and Spain to escape oppression. Spain only formally revoked this injustice in 1968. In practice acceptance of Jewish worship had been occurring in Spain since the mid-1800s.
Throughout the persecution, these refugees fled to existing Jewish communities or established new communities in Europe (especially Greece, The Netherlands, Turkey, and Italy). They also went to North Africa and beyond to modern-day Israel and the New World.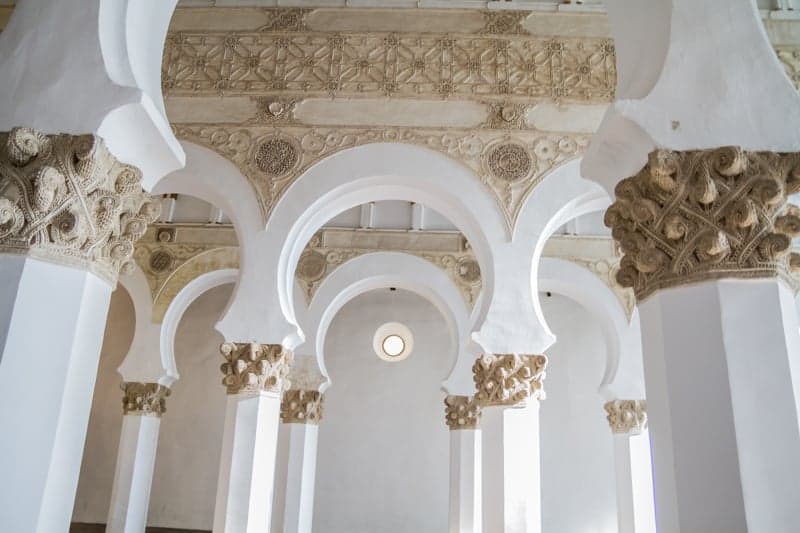 Sephardic Jew communities today
The table below shows the current home country of some estimated 2.2 million Sephardic Jews now living outside of Spain and Portugal.
| | |
| --- | --- |
| Country | Sephardi Population |
| Israel | 1,400,000 |
| France | 361,000 |
| United States of America (USA) | 300,000 |
| Argentina | 50,000 |
| Spain | 40,000 |
| Brazil | 30,000 |
| Italy | 30,000 |
| Turkey | 26,000 |
| Canada | 21,400 |
| United Kingdom (UK) | 10,500 |
| Morocco | 10,000 |
| Australia | 10,000 |
Many of these communities still maintain ties to their Sephardic connections in the Sepharad. Evidence of this includes language (Ladino, Spanish or Portuguese), religious practice, and cultural conventions, often having a direct link back to the Iberian Peninsula.
Since Spain and Portugal made their offers of an expedited citizenship process, thousands of people have taken the offer. They have secured citizenship and a passport of one of these stable, welcoming Western European democracies. There have been applications from over 100 countries.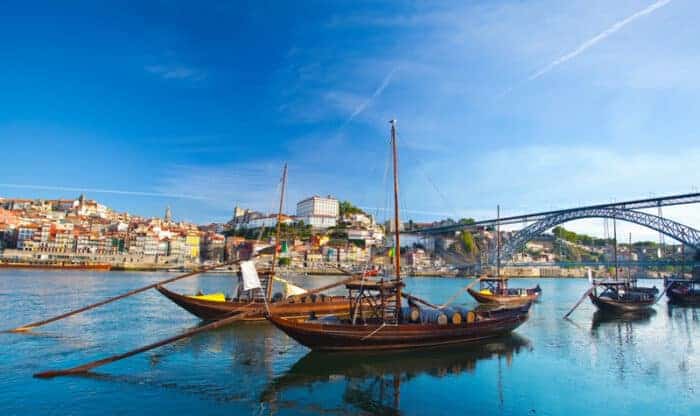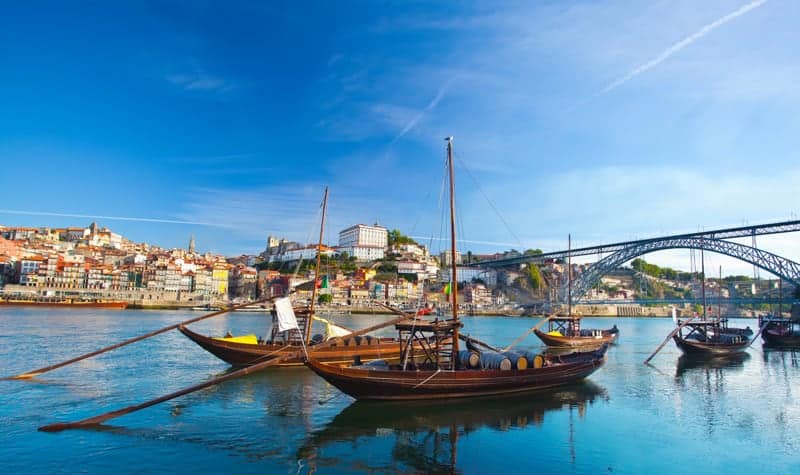 Sephardic Citizenship in Europe
The massive injustice meted out to the Jewish populations of the Iberian Peninsula in history cannot be erased. However, the actions of the Portuguese and Spanish governments to recognize citizenship shows that there is at least a willingness to acknowledge those wrongs. And, the governments have taken a small step to make amends.
Thousands of people from across the world are taking the opportunity to reclaim a formally lost part of their European heritage. In doing so, they are opening up a world of opportunity for them and their families.
Spain and Portugal are not alone in taking steps to address historical injustices. Other countries have taken similar measures. To this end, we describe some citizenship-by-descent programs available in our blog post on European Residency. There are programs in several countries to address Jewish populations impacted by the Nazi regime for example.
The blog covers many ways to European Residency that you may not know about.
The old process for Sephardic Jews to get Spanish Citizenship
Unfortunately, Spain had a deadline of October 2019 to apply for this program which has now expired. There are expectations that this might be re-introduced in the future. If the program is reinstated, we'll update this article immediately.
Below however is a bit about the Spanish Sephardic citizenship process that was passed in a parliamentary act in June 2015. Accordingly, we expect a similar process on resumption.
Spain had four requirements for Sephardic citizenship
All documentation had to be certified and translated before submission.
Proof of Sephardic status. A recognized Jewish authority must certify this status. The most commonly used is the FCJE (Federación de Comunidades Judías de España). You can base the confirmation on ancestry, surname, language usage (ladino or "heketia"), or religious tradition. In addition, the application can include any other circumstances or evidence that demonstrates status as a Sephardic Jew.
Proof of a special connection to Spain. This connection is a subjective measure, and you can show it in several ways. These include a wide range of areas including:

the study of Spanish history
marriage to a Spaniard
holding shares in Spanish companies
owning real estate or other assets in Spain
living or having lived in Spain
showing evidence of charitable, economic or cultural activities to the benefit of Spanish persons or institutions
Language usage (ladino or "heketia") and many others.

Other documents include a birth certificate and proof of a clear criminal record.
You must pass two tests.

A basic Spanish language test where you need to prove knowledge of the Spanish language to DELE level A2, or higher.
A test that covers some simple information on Spain's Constitution, culture and society.
Again, even though this program is no longer in place, visa and citizenship options are available. We strongly recommended the use of a reputable local immigration partner. This representation ensures the best possible outcome for your Spanish Sephardic citizenship application.
As the Jewish publication, Hamodia says "Most who have been successful have employed the help of an attorney … to navigate the bureaucratic hurdles".
Next Steps to a European passport
If you believe that you are a descendant of a Sephardic Jew, then now is the time to apply for a Portuguese passport. We don't know how long the Portuguese government will have its generous policy in place and we urge you to take advantage of it.
Our lawyer in Lisbon has had great success with many clients in achieving Portuguese citizenship.
Book an appointment with them here and they will let you know whether you have a good chance or not. They will also help you understand the process and your next steps. If you are unsure whether to use our recommended lawyer, read the reviews left by other Where Can I Live clients on their service.