In our digitally-driven world, cryptocurrencies have emerged as a truly revolutionary force. Today, just thirteen years after the launch of the first decentralized coin in 2009, the cryptocurrency industry continues to grow worldwide. This unprecedented growth has led many countries to create crypto friendly regulations that welcome crypto traders, investors, and businesses.
If you fall into one of those categories, these crypto havens are the perfect destinations to grow your business. Let's look at the top most crypto friendly countries in the world!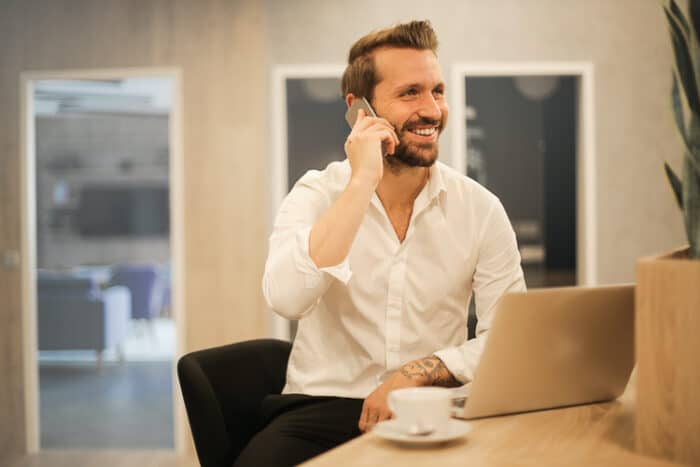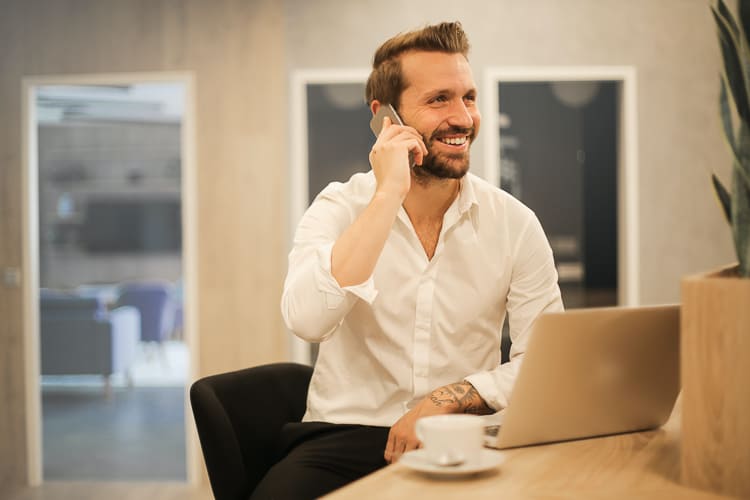 What are the Most Crypto Friendly Countries?
Portugal
Portugal attracts crypto traders and investors from all over the globe. The European country sets itself apart in the crypto space by making crypto profits and individual income non-taxable. Unless you're a certified cryptocurrency business in Portugal, you don't have to pay VAT or income taxes on crypto. The Portugal Digital Nomad Visa is a great option for crypto professionals.
So far, these favorable regulations have made Portugal a hotspot for crypto traders and investors from all over the world. However, in May 2022, the country's finance minister announced that Portugal would review this area. They may target the legal loophole preventing the taxation of crypto. The authorities plan to release a new legal framework that balances tax fairness and Portugal's competitiveness in the crypto space.
So, before you relocate to Portugal to enjoy non-taxable crypto profits, consult our reliable tax expert in Portugal. They can help you to learn the latest crypto tax laws and directives.
---
---
Panama
Panama has earned quite a reputation for being a tax haven; some lawmakers want to turn it into a crypto haven as well. In April 2022, Panama's National Assembly passed a bill that will regulate the usage of cryptocurrencies in the country. The bill permits citizens, banks, and legal entities to use Bitcoin and eight other cryptocurrencies as payment in civil and commercial areas.
While the bill has been approved by the National Assembly, it awaits the signature of President Laurentino Cortizo as of May 2022. Unlike El Salvador, Panama isn't making it obligatory to accept crypto, meaning that crypto isn't declared a legal tender in Panama. The country also plans to launch an official digital wallet to enable safe coin transactions.
Germany
Crypto investors and traders in Germany don't enjoy tax-free trading or income, but they benefit from some unusual tax rules.
In Germany, the government classifies cryptocurrencies as private money instead of capital assets. So, if you intend to hold onto your crypto for more than a year, you will not be taxed when you sell or spend it. Crypto that's been held for less than a year is subject to taxes unless the profits are less than €600. This is a unique regulatory approach in Europe.
If you've staked your crypto, it will be taxed unless you've held it for ten years before you sell it. If you intend to hold on for dear life (HODL), you can enjoy the privileges of tax-free crypto in Germany.
However, it's important to remember that Germany imposes income tax on crypto mining, staking, payments, and selling/swapping/spending under the aforementioned conditions. There's also an unfavorable tax law shared by EU countries that puts a stop to all crypto derivatives trading.
Malta
Malta, also known as the 'blockchain island,' is considered a crypto tax haven that's particularly favorable for holders. That's because the country recognizes cryptocurrencies as a "unit of account, medium of exchange or a store of value." As long as it's a 'store of value,' individuals are not subjected to capital gains taxes on the long-term profits it generates.
On the other hand, the government does apply a business income tax of up to 35% on all-day trader's profits. The income taxes depend upon factors including your income bracket, residency, etc. If the factors are in your favor, you can expect to pay little to no taxes (0% to 5%) on your crypto profits.
Singapore
Apart from being one of our top 10 best countries to live in, Singapore is also one of the most crypto friendly countries in the world. The country is known to be a Fintech hotspot due to its dedication to encouraging innovation. But what truly attracts crypto investors and businesses to this South East Asian country are the favorable tax requirements.
Singapore does not impose a capital gains tax on crypto. This means that you're not liable to pay any taxes from the profit generated by trading or selling crypto. The country does not tax cryptocurrency funds held by corporations and individuals. However, Singapore-based crypto trading companies or businesses that accept crypto as payment are subject to income tax.
If you're an individual investor looking for crypto friendly countries in Asia, Singapore is one crypto haven worth considering.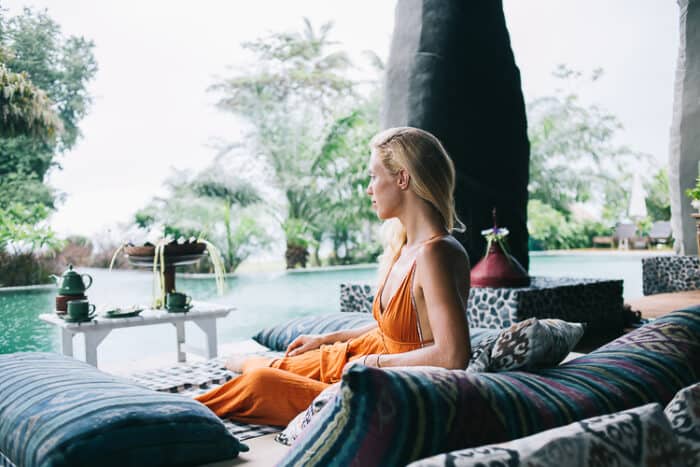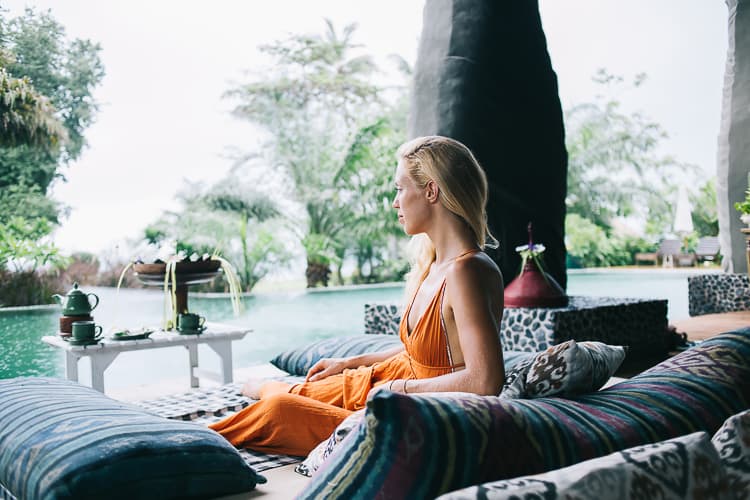 El Salvador
El Salvador became the first country to recognize Bitcoin as a legal tender in 2021. This was a real victory for El Salvador in terms of crypto-friendliness, making it one of the best countries for crypto traders. You can easily use Bitcoin to pay for goods and services in the country. And there's no income or capital gains tax for foreign investors. Through these crypto friendly measures, El Salvador hopes to encourage foreign investment in the economy.
Puerto Rico
Puerto Rico may be an unincorporated US territory, but it doesn't share USA's federal income tax laws. Residents of Puerto Rico are taxed separately and enjoy zero capital gains tax for cryptocurrency bought as a resident. However, the IRS will still tax any crypto bought before becoming a resident.
Argentina
Argentina has the world's sixth-highest crypto adoption rate. Statista predicted that 21% of Argentines would have owned or used crypto by 2021. For such a crypto-forward population, Argentina isn't considered to be the friendliest country for crypto ownership. However, that may change soon as Argentina's largest banks, Banco Galicia and Burbank, are now allowing customers to buy crypto. Recently, the mayor of Buenos Aires announced that the public financial services would soon accept crypto as payment.
The Bahamas
Prime Minister Phillip Davis declared, "The Bahamas is open for business and it's serious about becoming a major player in the digital asset space." This signal plus regulatory changes have pushed the Bahamas up the list of crypto friendly countries. The country aims to be one of the first to launch a central bank digital currency (CBDC) after the Sand Dollar was launched in 2020. Crypto exchange FTX moved from Hong Kong to Nassau in September 2021, and other blockchain businesses are expected to follow. Bahama's long association with global financial systems and its low-taxation ethos make it a great fit.
How is Crypto Taxed around the World?
So far we've discussed multiple countries with varying tax rules and regulations regarding crypto. The fact is, that governments around the world are still struggling to form appropriate tax laws for cryptocurrencies.
Before we get into the best countries for crypto taxes, it's important to understand what crypto taxes include. In most countries, crypto is considered a digital asset or commodity instead of fiat currency. Much like other assets such as property or stock, crypto is subject to income tax, capital gains tax, or both.
Income Taxes – Income taxes are applied if you are earning crypto. This may include getting crypto payments, mining, staking, earning interest on crypto, etc.
Capital Gains Tax – In many countries, crypto is seen as a capital asset and incurs capital gains taxes on profits earned. You might be subjected to this tax if you're selling, trading, spending, or even gifting crypto in some cases.
When you earn and promptly sell crypto, you may be subjected to both income and capital gains taxes. This double taxation can deplete your earnings and profits in most cases. That's why crypto traders and investors are looking for crypto havens that allow them to maximize their profits with favorable tax rules.
Countries with No Crypto Taxes
Cayman Islands
The Cayman Islands are notorious for being tax havens, which also extends to the realm of crypto. The country's tax authority imposes zero taxes on capital gains or income on its residents. Unlike many other countries, the Cayman Islands doesn't even have a corporate tax for businesses.
Crypto business owners and individual investors will find the Cayman Islands to be a nice tax-free zone. It should be noted that the annual income requirement for the Cayman Islands is $150,000. In short, the cost of living in this luxurious tax haven is exceptionally high.
Bermuda
Bermuda is another Caribbean Island state with promising tax-free crypto regulations. The country doesn't impose capital gains or income taxes on crypto; crypto transactions are also tax-free. Of course, much like in the Cayman Islands, minimizing taxes comes at a huge price. Compared to other countries like Panama, the cost of living in Bermuda is steep.
Belarus
In 2018, Belarus made the sensational decision to legalize crypto and remove crypto taxes for businesses and individuals until 2023. This means that activities like mining, staking, trading, and holding crypto are not subjected to capital gains or income taxes. By implementing this law, the government aims to encourage more digital investments in the country. So, until 2023, Belarus is a tax-free zone for crypto investors and traders.
Note: As a non-democratic dictatorship, be aware that the situation in Belarus can shift dramatically. The US state department warns against travel with risks including "arbitrary enforcement of laws and the risk of detention".
Find the Best Countries for Crypto Nomads Now!
As the value and importance of cryptocurrency skyrocket, changes are coming. Countries all over the world are revising their tax laws to accommodate crypto businesses, investors, and traders. If you want to make the most out of your crypto profits, now is the time to find the right destination to secure your future.
It's important to note that crypto tax regulations are subject to change. In fact, many countries are still figuring out how to tax profits and income generated through crypto. Before making the big move to a crypto-friendly country, don't forget to talk to a professional tax expert. They'll help you make the best possible decision!
FAQs about Crypto-Friendly Countries