Barbados immigration has a wide range of opportunities to move to this Caribbean paradise. This article will cover all the Barbados visa, work permit, and residency permit options available to you.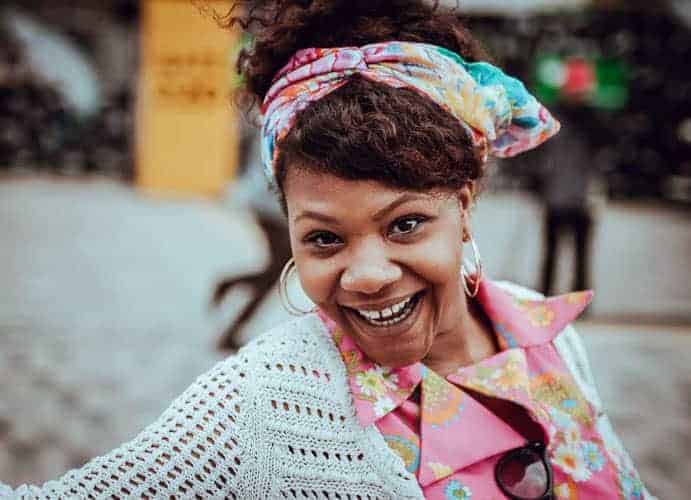 Barbados immigration requirements
There is a standard requirement for anyone traveling to Barbados. On arrival, you'll be asked to show:
A valid passport.
A visa or residence permit if required.
The address where you are staying.
Completed Immigration form
Short Term Barbados Tourist Visa
One hundred forty-one countries can visit Barbados without a tourist visa as long as they have a valid passport. See Appendix 1 for a complete list of nationalities that qualify for visa-free visits. These visits range from 28 days to six months.
American citizens can travel with just a valid US passport for up to six months.
If you require a tourist visa for travel, it is issued for either 3 or 6 months. You should apply for a visa before traveling. The cost of a visitor visa is US$107 for a single entry and US$211 for multiple entries.
Regardless, a valid passport for the duration of your trip and a return ticket home is required.
There is a range of travel visa service providers that can assist with the application.
Long Term Barbados Visas and Permits
There are several Visas and permits for residency in Barbados, which we outline below. If you are unsure which visa is the right one for you, you can book a consultation with our immigration law partners in Barbados. They will assess your personal situation, advise you of the best option and the steps that you need to take to achieve residency.
In the meantime, here are your options:
Barbados Welcome Stamp
The government recently created this new Barbados residency permit aimed at remote workers, freelancers, and digital nomads. You can get a 12-month residency permit that allows you to live and work in Barbados. Your employer cannot be a company registered in the country. You are free to travel in and out of the country as often as you want.
You must show that you earn an income of more than USD50,000 from sources outside the country. This proof is in the form of a self-declaration that you make as part of the application.
The visa is renewable for two additional 12-month periods. The Welcome Stamp allows you to bring your family with you.
The final condition is adequate international health insurance for everyone. The fee for the residency permit is US2,000 or US3,000 for a family.
Student Visa
You can get a student visa to cover the duration of any approved study course. As part of the application process, you'll submit a letter from the school with the course details and time of study.
You must also show you have enough money to cover your living expenses and travel costs.
There are restrictions on any paid employment in Barbados.
To explore other student visa options, please see our comprehensive article on the best study visas around the world.
Person of Independent Means Visa / Retirement Visa
You can apply for residency if you can prove that you will not burden the country. The immigration department does not publish an exact figure for precisely what this entails. Using a qualified and trusted local immigration lawyer would make this process much more straightforward.
There are two options. You can prove that you have income from sources outside the country.
Alternatively, you can show that you will invest a significant amount into the economy by starting a business.
For Other Passive Income Visa Programs Around the World, See Our Article.
This visa is perfect for retirees. If you are looking to spend your retirement abroad, this is an excellent option to explore.
To find out if retiring abroad is for you, we have all the information to select the perfect Retirement Visa.
Barbados Residency by Investment – Special Entry Permit (SEP)
The residency by investment visa program is called the Special Entry Permit (SEP) or Special Entry Residency Permit (SERP).
This Barbados residency permit is aimed at high-net-worth people. You'll qualify in one of two ways.
You have more than USD$5 million of assets.
You are retired and own a property worth more than USD150,000 in Barbados.
The cost of the SEP ranges from USD3,500 to USD5,000.
This permit gives you indefinite leave to live in Barbados. Once you have a SEP, you can purchase an annual (USD $1,500) or permanent (USD $15,000 – USD $20,000) work permit. This permit gives you full employment rights.
Your spouse and dependents have the same rights as you once your SEP is issued. There is a visa fee of USD$150 per family member.
The SERP is available for those who invest more than USD$2,000,000 into the local economy. As a condition of the permit, funds for the investment must come from outside Barbados and not use a loan or mortgage.
The residence permit is valid for five years and is renewable. Again, the SERP allows you to purchase a work permit that also covers your family and dependents.
There are no residence requirements for the SEP or SERP. You can come and go from Barbados as you please. Just be aware that if citizenship is your goal, you must live in Barbados to meet the five-year residence requirement.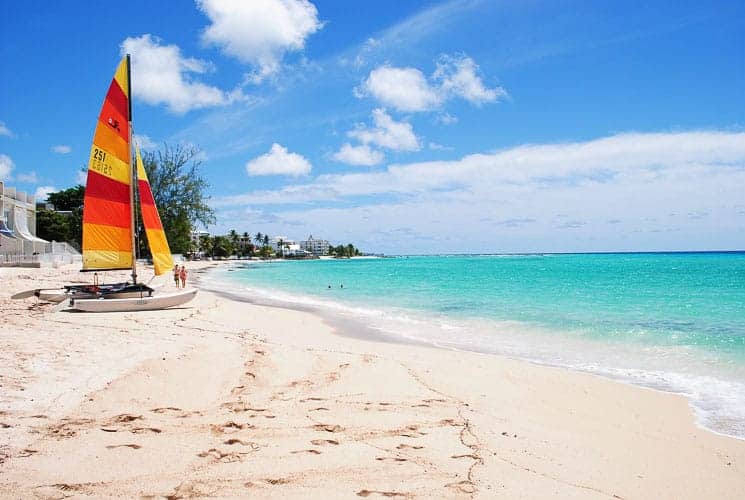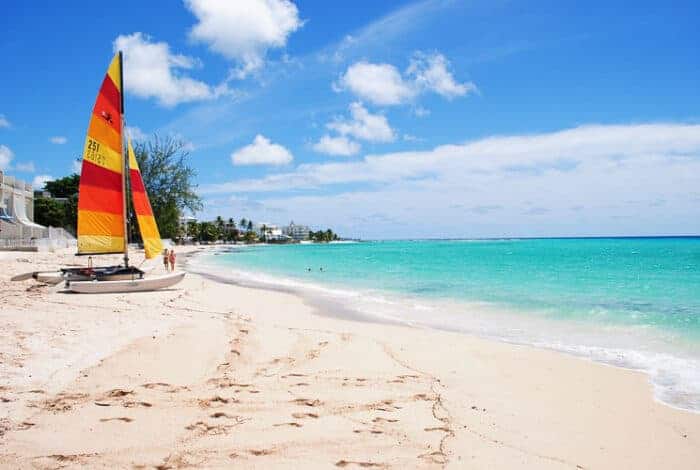 Barbados Residency Through Your Family
If your spouse is a citizen or permanent resident, you are eligible for residency. If your spouse is a Barbadian national, you can apply for citizenship after being a resident for seven years.
Please note that the Barbadian Immigration Service must locally recognize your marriage. Gay marriage is not legal here, and so gay marriages from other jurisdictions are not recognized.
If your child is a Barbadian national or permanent resident, you may apply for a parent residency visa.
Barbados Work Permit
All immigrants who want to work locally must register with the immigration department before they start the job. There is a short-term Barbados visa/permit that is valid for up to eleven months, which also covers training or internship visits.
For a more extended stay on the island, you require a long-term work visa/permit. This permit is valid for a maximum period of three years.
The application fee for the permit is B$300, and there is a fee to issue the permit. Be aware; the issuing fee depends on the category of employment and the duration of your stay.
The Barbados work visa document requirements include:
Medical check.
Police certificate of character.
Proof of any qualifications.
Detailed cover letter explaining the nature of the employment or business and the duration of the job.
An authorized contact for your employer.
Qualifying Expat health insurance.
Your employer must show that no resident or Barbadian national can fill the position.
Your local employer must apply for the permit; you cannot apply for yourself. An exception is if you own the company. In this case, you can apply.
Entrepreneur Visa
There is a special employment Barbados visa category for entrepreneurs. If you want to set up a new business locally, you can live and work in the country.
You'll need to show you have enough money to set up the business and cover your living expenses. You'll also need any applicable business licenses and membership documents.
Please see our article on Startup Visas to see other opportunities for Entrepreneurs and founders.
CARICOM Citizens
CARICOM state citizens can live and work in Barbados with a Skilled National Certificate. These citizens don't require a work visa or get authorization to work.
However, if you want naturalization and a passport, you should follow one of the qualifying Barbados immigration pathways.
Next step to your Barbados Visa or Residency permit
Your next step should be to find a trusted Barbados immigration lawyer. They will help you understand the right immigration permission for you and your family and ensure that your application is correct the first time. Less hassle, time, and money! We have first-hand experience of dealing with immigration lawyers who are not great. We once had to start from scratch a second time with my son's application because it was done incorrectly the first time. Infuriating! We did not want our clients to go through this. So we went out and found the best lawyers in Barbados to help you with your application. You can read about how we choose our lawyers and continually assess them. If you would like to book a consultation with Maria and her team, please click here.
Appendix 1
Passports that can visit Barbados for six months visa-free
Antigua and Barbuda
Australia
Bahamas
Bangladesh
Belize
Botswana
Brazil
Brunei
Canada
Dominica
Eswatini
Fiji
Gambia
Ghana
Grenada
Guyana
Ireland
Israel
Jamaica
Kenya
Kiribati
Lesotho
Malawi
Malaysia
Maldives
Mali
Mauritania
Mauritius
Mexico
New Zealand
Nigeria
Samoa
San Marino
Seychelles
Sierra Leone
Singapore
Solomon Islands
South Africa
Sri Lanka
St. Kitts and Nevis
St. Lucia
St. Vincent and the Grenadines
Suriname
Tanzania
Tonga
Trinidad and Tobago
Tunisia
Turkey
Tuvalu
United Kingdom (UK)
United States of America (USA)
Uganda
Vanuatu
Zambia
Zimbabwe
Nations that can visit Barbados for 90 days visa-free
Argentina
Austria
Bahrain
Belgium
Bulgaria
Burkina Faso
Burundi
Cameroon
Chile
Colombia
Croatia
Cyprus
Czech Republic
Denmark
El Salvador
Estonia
Ethiopia
Finland
France
Germany
Ghana
Greece
Guatemala
Hong Kong
Hungary
Iceland
India
Indonesia
Italy
Japan
Jordan
Latvia
Liberia
Liechtenstein
Lithuania
Luxembourg
Malta
Monaco
Morocco
Netherlands
Nigeria
Norway
Oman
Philippines
Poland
Portugal
Qatar
Romania
Russia
Rwanda
Saudi Arabia
Senegal
Serbia
Slovakia
Slovenia
South Korea
Spain
Sweden
Switzerland
Thailand
United Arab Emirates (UAE)
Uruguay
Vietnam
Nations that can visit Barbados for 30 days visa-free
Nations that can visit Barbados for 28 days visa-free
Albania
Armenia
Azerbaijan
Belarus
Cuba
Georgia
Kazakhstan
Kyrgyzstan
Moldova
Nicaragua
Panama
Peru
Russia
Tajikistan
Timor-Leste
Turkmenistan
Ukraine
Uzbekistan
Venezuela