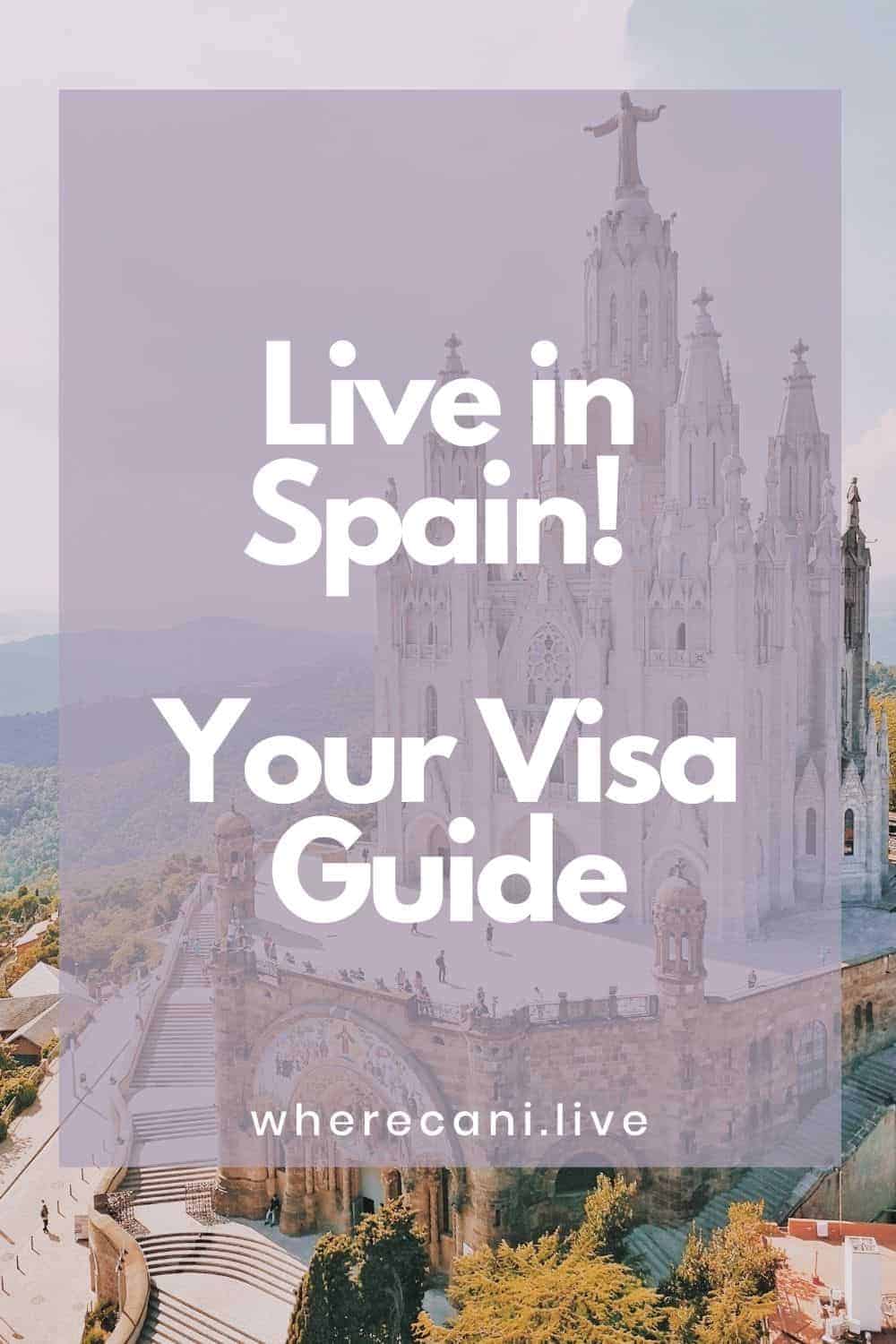 Spain welcomes foreigners. And, it goes way beyond the millions of tourists who visit each year. The Spanish immigration system offers a huge range of Spanish visas, residency permits, and work permits. We'll explore all your options for a Spain visa and Spanish residency, and how to make sure your application is successful.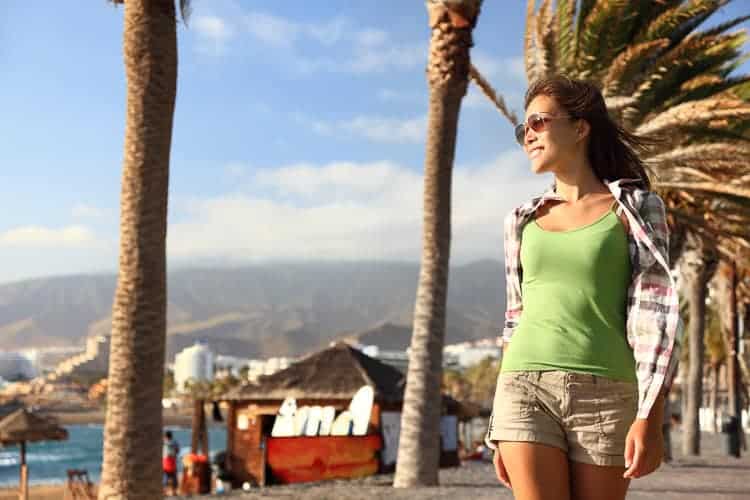 European Union (EU) European Economic Area (EEA) citizens moving to Spain
As an EU citizen or EEA citizen, you can live and work in Spain. Swiss citizens have the same rights.
For those planning on staying for more than three months, you need to register as a resident. Once you register, you'll be issued a certificate and an EU residence card or "Tarjeta de Identificación del Extranjero" or TIE. The TIE will include your Foreigners' Identity Number (NIE).
To complete registration, you must show that you have a place to live. You must also show you can support yourself financially, and that you have private health insurance or public healthcare cover.
Once you complete registration, you are a legal EU Spanish resident with full legal rights.
How to choose the right Spain Visa?
Use this table to quickly see the key attributes of available Spanish visas and residency permits. We'll cover each in more detail below.
| | | | | |
| --- | --- | --- | --- | --- |
| Visa Type | Less than 90 days | More than 90 days | Income from outside Spain | Can work in Spain |
| SCHENGEN | x | | | |
| Non-Lucrative | | x | x | |
| Study Visa | | x | | x |
| Job Seeker | | x | | x |
| Working Holiday | | x | | x |
| Entrepreneur | | x | | x |
| Skilled Professional | | x | | x |
| Spain Work Permit | | x | | x |
Visas for Spain: Long Stay vs Short Stay
If you are not from an EEA or EU country, the Spanish immigration system splits into two categories. Short stay permits are for a maximum of 90-days. The Long stay Spanish residency visas and permits cover stays of more than 90-days.
Spain Short Stay Visas
SCHENGEN Visa
More than 60 countries can visit the SCHENGEN Area without a visa. There is a restriction of 90 days on any visit.
For those countries not on the list of visa-free visitors, you'll need a SCHENGEN visa.
The short-stay visa has a 90-day limit in a 6-month period. You cannot work, except for the activities detailed below. It is issued as part of European Parliament Regulation (EU) Nº 2016/399, from March 2016.
The SCHENGEN visa also lets you travel to any of the other 26 SCHENGEN member states.
Spanish SCHENGEN Visa for tourism
This allows you to visit Spain for recreational reasons, including tourism and travel.
Spanish SCHENGEN for professional, political, scientific, sporting, or religious activities.
You can get a permit to visit Spain for a conference, meeting, event, festival or similar activities. As part of the conditions, you cannot be paid for the work in Spain. An example would be visiting an international conference in your professional capacity.
Spanish SCHENGEN Visa for Study
You can also visit Spain for study and training. You'll need to enroll in a course offered by a recognized teaching centre before you apply.
Here's a link to the official page with more details.
Spanish SCHENGEN Visa for Medical Treatment
You'll need confirmation of treatment from the physician or hospital responsible for your treatment. Also, you must show that you have paid for the treatment.
We recommend that you use the tool below to understand the short term permit requirements for your situation:
Airport transit visa for Spain
The citizens of some countries need a transit visa to enter the international transit zone of a Spanish airport. This permit is called "visado de transito aeroportuario".
You can see if your citizenship is on this list.
You must apply for your Spain transit visa in your home country before you travel. Any Spanish consulate or embassy can issue the permit.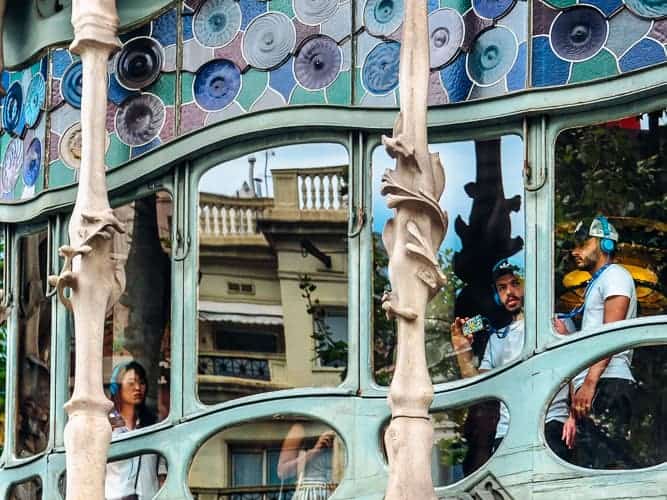 Long Stay visas for residency in Spain
If you want long-term residence in Spain, you'll need a long-stay residency permit. Happily, there are many ways to make this happen. Spain has an incredible range of residence permits that cover almost every need. Some include a Spain work permit, while others do not allow you to work in Spain.
Have a read of all of the options below. If you are still unsure of which avenue is the best for you, book a meeting with our Spain immigration lawyer. They will review your situation, recommend the best visa for you and outline the next steps. They can also help with your Spanish residence documents when you settle in. We can assure you that they will provide you with a great service.
Spain Non-lucrative visa
This popular program allows you to live in Spain as long as you can support yourself. The restriction is that you cannot work or carry out professional activities that generate an income in Spain – hence non-lucrative.
We're written a detailed article including requirements, fees, and application process for the non-lucrative visa here.
The Spain non-lucrative residence visa (or income visa) is perfect for:
Retirees with a pension or annuities.
Anyone with income-producing investments.
People with large savings balances.
There are three requirements (and a fourth if you want to renew).
Show you can support yourself without working in Spain.
Have eligible Expat health insurance while you live in Spain.
Meet the required police and medical checks.
If you want to renew, you must have lived in Spain for 183 days out of the last year. That is just more than six months.
You can live in Spain for one year, and after that, you can renew for two-year periods. There's no limit on renewals.
The non-lucrative visa is an excellent pathway to permanent residency and Spanish citizenship.
Spain Retirement Visa
Spain does not have a dedicated retirement visa. Those looking to retire in Spain usually use the Spain non-lucrative visa detailed above.
You can also include family members on the application.
Like all Spain residence permits, the non-lucrative visa allows you to move around the SCHENGEN area freely.
Check out the Pros and Cons of Retiring Abroad here.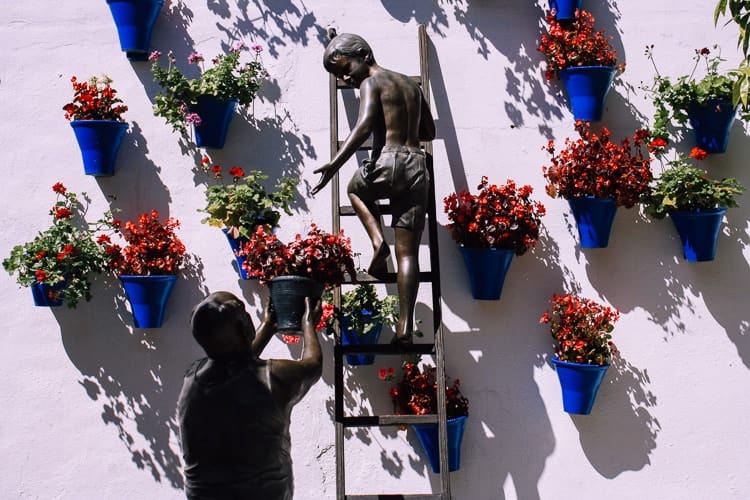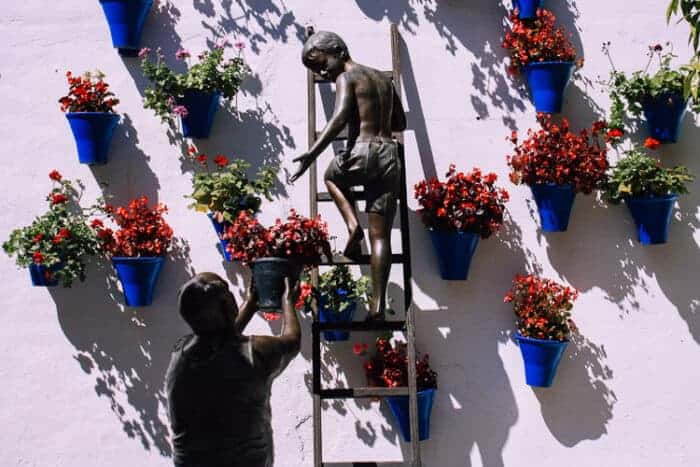 Spain Study / Student Visa
Students love studying in Spain. There is a wide range of courses from high-quality institutions. Spanish educational institutions also offer courses in a range of languages, including English.
If you want more details about Spain's Student Visa, including the application process, we've written a detailed article.
There are two brilliant allowances on the Spain student visa:
You can get a permit to work up to 20 hours per week.
You can be immediately joined by a spouse or partner and any dependent children.
To apply for the study permit, you must meet the following requirements.
You are enrolled in a course, diploma or degree, and the study requirement exceeds a minimum of 20 hours per week. Spanish language courses are eligible for the Student Visa.
You can cover your expenses for the duration of your studies. You can fund this from your savings or scholarships/bursaries.
Show proof that you have medical insurance
Provide a medical certificate
Show where you will be living in Spain while completing your studies.
Provide a criminal record certificate from your relevant home country authorities.
And, if you complete a course of study you can convert your student visa into a post-study work visa – check out the details below.
There is also a subsection of this program that can be used as an Au Pair Visa.
If you are interested in studying abroad check out or article on Student Visas.
Spanish Post-Study Work Visa or Job Search Visa
The Spain post-study work visa was created in September 2018. It allows those who completed their studies on a Spanish student visa to stay in Spain for 12-months to find a job.
Who qualifies for the Job Search program? You must have:
Completed an undergraduate or master's degree in Spain.
Had three years on a Spain student visa.
The means to support yourself and any dependants.
The post-study work visa is not a work permit; it is a bridging permit. It gives you time to find a job offer that will allow you to apply for a work permit. You can also use this time to qualify for another Spanish residency program, like Spain's entrepreneur visa.
The Spain post-study work visa is a pathway to permanent residency and citizenship.
Many countries offer a Post-Study Work Visa – we detail the best programs in this article.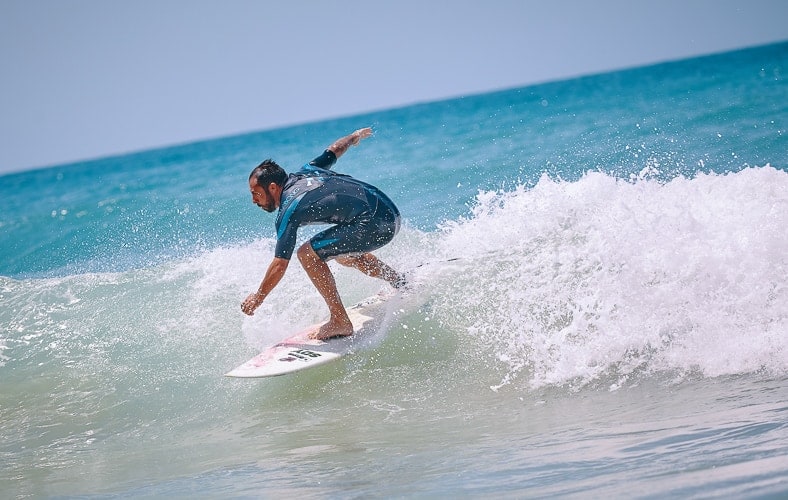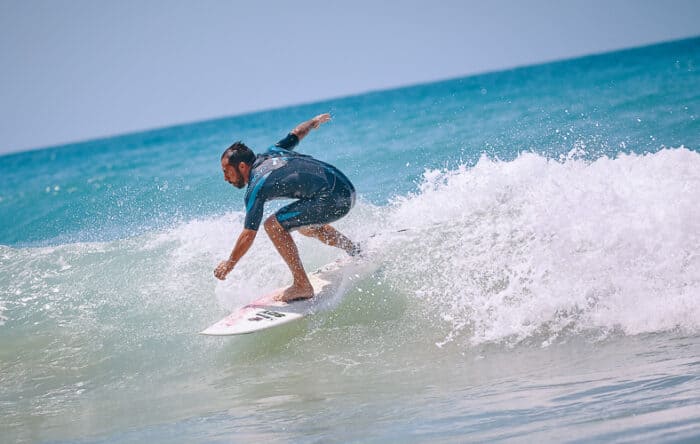 Spain Working Holiday Visa
Just five countries are eligible for a Spanish working holiday. And, there are age restrictions.
Australia (aged 18 – 30)
Canada (aged 18 – 35)
Japan (aged 18 – 30)
New Zealand (aged 18 – 30)
South Korea (Aged 18 – 30)
The main aim of your trip should be travel and fun. The work you can do should be to support that aim. Seasonal work fits this well, either in tourism or agriculture.
The working holiday permit is valid for 12 months, and you can only work for 6 out of 12 months. This work permit is not renewable and is not a pathway to residency or citizenship.
60 countries around the world offer Working Holiday Visas to young people. Our article details the best programs.
Spanish Work Visa or Work Permit
We've written a detailed article on Spain Work Visa and Spain Work Permit options. Please visit the article for all the details on those listed below.
Remember, citizens of the EU, EEA, and Switzerland don't require a work permit to live and work in Spain. Spain's work visa requirements for US citizens are the same as for non-EU citizens.
If you do need a Spanish work permit, you must apply from outside of Spain.
EU Blue Card
The EU Blue card is a residency and work permit for the entire EU. It has similarities to the Highly Skilled Worker program.
Once you have qualified for an EU Blue Card, you can live and work anywhere within the EU.
You must be offered a job and be highly skilled. You also must be in your home country to apply before you accept any employment.
Employee work permit
If you have a job offer, you can apply for an employee work permit, or "por cuenta ajena".
The "por cuenta ajena" is a one-year renewable work permit. Remember, you must be in your country of origin to apply for the work permit. As such, you must conditionally accept any offer.
Self-employed work permit
If you are self-employed or a freelancer, you can apply for a "por cuenta propia" work permit.
To get a self-employed or freelancer visa, you need to meet three standards:
You are fully qualified to work in the business.
Your business has sufficient funding to be viable.
You have a robust business plan.
If successful, you'll register your business as an "autonomo". Be aware this comes with financial and administrative commitments.
Spain work permit for students
Your Spain student visa allows you to work for 20 hours per week. Before you find employment, you must apply for a Spain Student work permit. Your student visa is not an automatic work permit.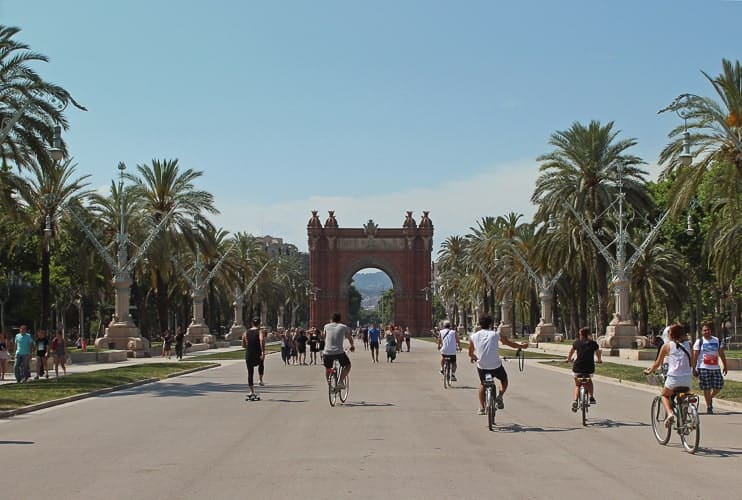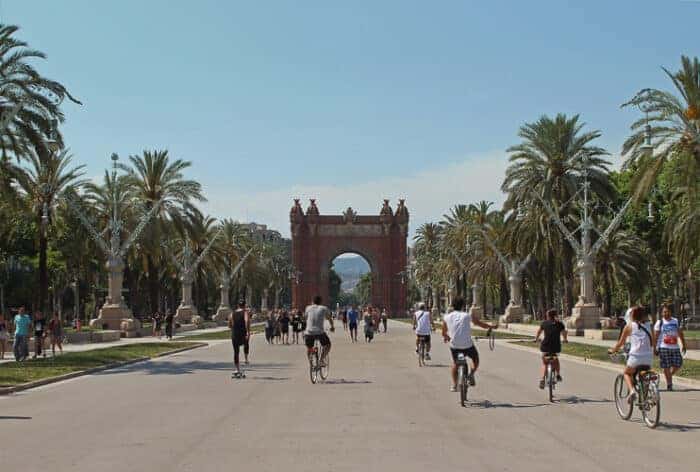 Spanish Skilled Professional Work Permit
The Spain skilled professional program allows companies to recruit top talent. There are some restrictions.
The company must be of appropriate size for the role it is recruiting.
You must have at least three years of relevant tertiary education.
The salary of the position must be more than €28,000 per annum.
Your spouse and any dependents are welcome in Spain while your permit is valid.
The skilled professional program is valid for one year and is renewable after that.
Spanish Entrepreneur Visa (Visa de emprendedor)
Do you have a brilliant idea for a business? Do you want to run your own business? The Spanish entrepreneur visa may be just what you're looking need.
To apply for the program, you'll need to show a detailed business plan for a relevant business that is in the "public interest." To meet the "public interest" requirement, there are three options. Your new business will:
create new jobs in Spain, or
have a positive economic impact on the community, or
contribute to scientific and/or technological innovation.
The visa is initially for one year. After that, you can apply for Spanish residency. This program is also a pathway to Spanish citizenship and a passport.
Are you an entrepreneur or startup founder? Many countries offer Startup Visas and support to attract new businesses.
Spanish Golden Visa / Investment Visa
Spain's Golden Visa is one of the best investment pathways to European residency and citizenship. This investment visa was created in 2013 to encourage inbound investment.
Like many investor visas, it allows you to live and work in Spain. It also covers your spouse and dependents.
The program is a pathway to permanent residency, citizenship and a Spanish passport.
You can choose from a range of investment opportunities. They include a minimum of:
€500,000 in Spanish property, including a home and/or investment property.
€2,000,000 in Spanish Government Treasury Bonds.
€1,000,000 in Spanish companies shares.
€1,000,000 in Spanish bank account deposits.
'major' business investment in a Spanish company.
Click here for detailed guide to Spain's Golden Visa Program. We cover investment options, eligibility, and the application process with everything you need to know.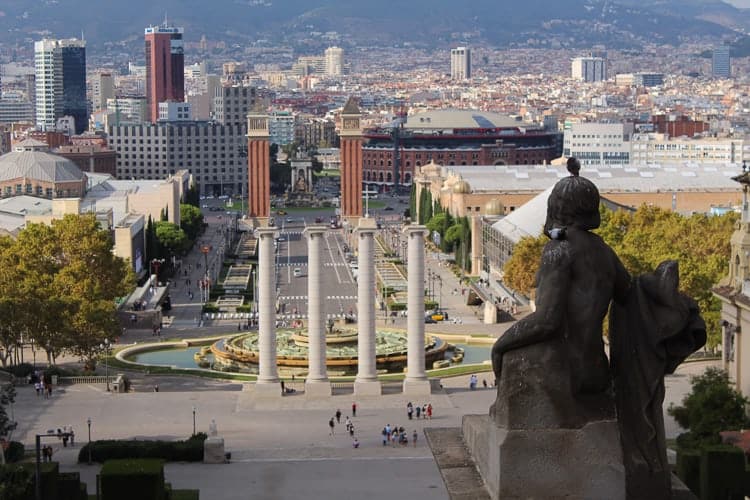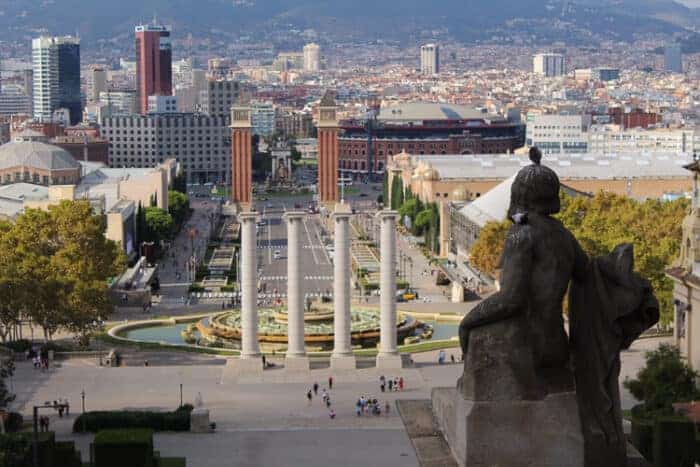 Family Member of an EU Citizen Residency Permit (EU citizens)
As an EU national you can apply for non-EU nationals to join you in Spain.
This dispensation can apply to:
Your spouse (husband or wife).
Your civil partner.
Children under 18 years old. These can be your children or the children of your spouse/partner.
Your parents
Other family members can be considered if:
They need you to provide care for them because of health issues.
You provide for them in their home country.
They lived with you looking after them for more than two years.
Family Reunification Residency Permit (non-EU citizens)
This program is open to non-EU legal residents of Spain. You need to have a renewed residency permit; you cannot apply for family reunification during the first year of your residency in Spain.
This procedure is regulated by the Immigration Law 4/2000 and by the Royal Decree 557/2011.
After twelve months of legally living in Spain, you can apply for a member of your family to join you. Qualifying family members include:
Your spouse (husband or wife).
Your civil partner.
Children under 18 years old. These can be your children or the children of your spouse/partner.
Parents (only eligible after the Spain residency permit holder has been in Spain for more than five years.)
Parents-in-law (only eligible after the Spain residency permit holder has been in Spain for more than five years.)
You'll need to show that you can provide housing for all applicants. And, you'll also need to demonstrate that they are economically dependent on you.
Spain Permanent Residency
So, you arrive in Spain and fall in love with the country. Once you decide to make Spain your new home you'll want to upgrade your visa or permit.
After five years of living in Spain under almost any other visa or permit, you can apply for Spain Permanent Residency (Spain PR).
The exception is the Spain Student Visa. The immigration department only counts 50% of your time on a study permit towards your PR. So, if you did four years of study that would count as two years towards your PR. You'd need three years on another visa or permit to meet the requirement.
To apply for the residency permit you must:
Meet the residency qualification period.
Be legally living in Spain. This means your visa or residency permit must be valid and not expired.
Once you are granted PR, you'll be issued with a permanent residency card. Your permanent residence card is issued for five years and is renewable as many times as you like.
Permanent residency status allows you to live and work with the same rights as a Spanish national. So, you can work as a self-employed (cuenta ajena) or as an employee (cuenta propia).
Brexit impact on Spain residency for UK nationals
BREXIT has meant that the United Kingdom is no longer a member of the EU.
We're written a detailed article for UK citizens moving to Spain after Brexit. The guide also covers impacts on UK citizens resident in Spain already.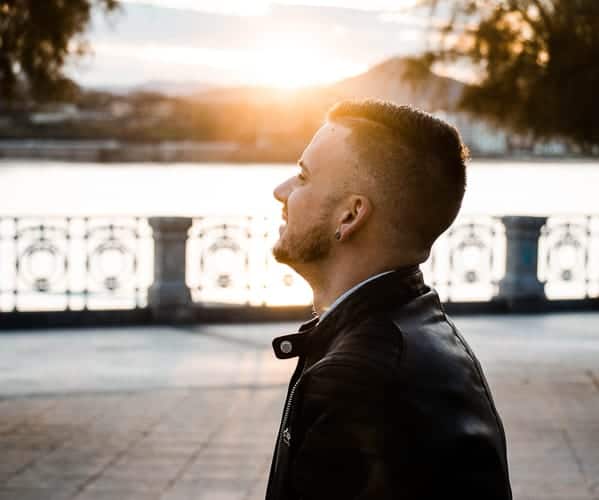 Why use a Spanish immigration lawyer
Firstly, the most obvious issue is the language. Your application needs to be in Spanish and all of the documents need to be translated. So, if your Spanish is not up to scratch then you need someone to help you through.
Spanish immigration law can also be a tricky area to negotiate. Regulations, application processes, and requirements consistently change.
The application process can include original documents, Apostille copies, and as we said earlier, verified translations of everything. And, if you submit an application that is missing something, it will be rejected.
At the time of writing, it is near impossible to get appointments with the immigration departments without waiting weeks and weeks. Our partner has appointments so that your application can be fast-tracked.
Working with a qualified Spanish immigration lawyer will give you five big benefits.
You will get informed advice about which immigration program is best for you. You won't miss any opportunities.
You'll know quickly if your application has no chance of success.
Your application will be submitted when it is 100% ready for approval.
It dramatically improves your chances of successful applications.
The right lawyer will save you time and money.
We have a partnership with a very well-respected law firm in Barcelona. They will ensure that you apply for the right visa and follow the fastest path. Book an appointment with them now to discuss your personal situation.
Spain visas offer residency pathways to many people
For those that visit Spain, from an airport transfer to a new life, there is an immigration pathway. Spain's visa program offers a vast range of options. In as little as five years, you can be eligible for permanent residency. And, these programs can be pathways for you and your family to gain Spanish citizenship and passports.
Spanish residency application processes can be exceptionally challenging. What's more, these challenges are true for most types of Spanish visas and permits. You may need to have original documents certified, things officially translated, and much more. The assistance of a trusted immigration lawyer will increase your chances of success every time.
Spain is a magical country. It offers natural beauty, an exciting cultural landscape, and welcoming people. Because of this, Expats in Spain consistently rank among the most satisfied in the world, and that is no surprise.
Can't find a Spain visa to suit you? Don't despair. Check out 14 ways to get EU residency in our article here.