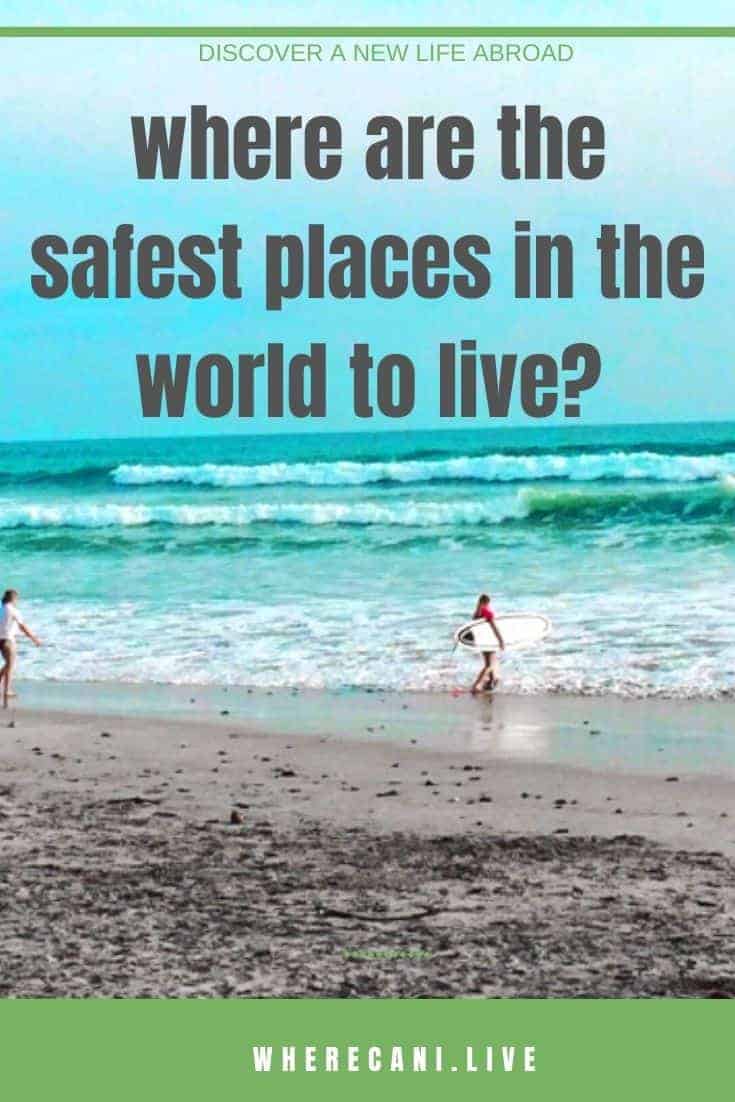 Imagine a life free from worry. Does it seem like an impossible goal? While we'll never be completely free from worry, many people don't live each day in fear. The safest places to live in the world offer peace of mind. But what is safety? The safest place in the world needs to provide freedom from crime, a peaceful environment, and quality health outcomes. It also requires an economy that allows governments to support their people and individuals to earn enough wealth to fulfil basic needs. So, which nations meet these requirements and rank as the safest countries in the world?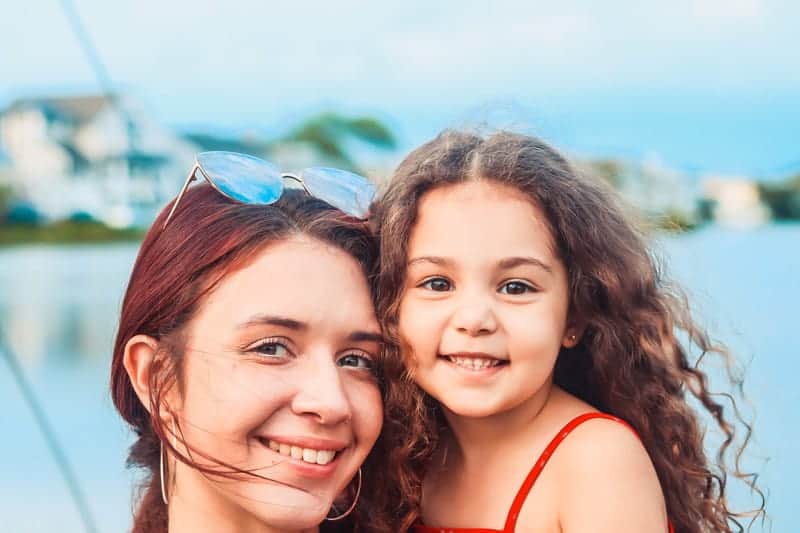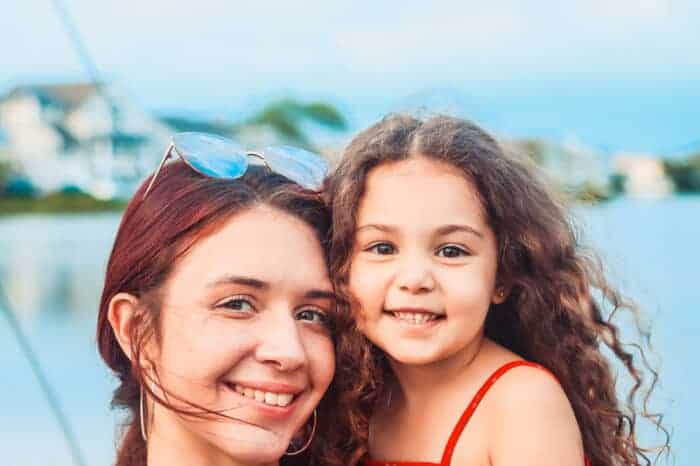 What makes a country safe to live?
There is a wide range of factors that can be used to rank countries safety. We have focussed on four main pillars.
The absence of violence and the fear of violence – this has two parts

The lowest crime rates in the world
The most peaceful countries in the world

Healthcare and health outcomes
Economic prosperity
Freedom from an environmental threat
Ranking highly on one of these pillars doesn't automatically mean ranking highly on others. We'll look at each in turn and then choose the overall safest places to live by continent.
The safety of a new home is just one consideration. See our article on the Best Countries to Live in for everything you need to choose.
Which countries have the lowest crime rates and fear of violence?
The Institute for Economics & Peace compares your risk of violence in nations around the globe. Annually, they release the Global Peace Index (GPI). The GPI ranks countries on a range of criteria. The report covers the absence of violence or the fear of violence across three areas.
Safety and Security, including crime rates.
Ongoing Conflict.
Militarization.
June 2020 marked the release of the 14th edition of the GPI. According to the Institute, these are the countries where you have the lowest risk of violence.
These countries are all progressive, stable democracies. They do range in economic prosperity, a factor we'll look at more later.
Portugal is an interesting case. They decriminalized recreational drugs in 2001, addressing the scourge as a health and social issue. This change has led to a drop in many criminal categories and is in part responsible for Portugal's rise up the ranking.
GPI has consistently ranked Iceland as the most peaceful country to live since its inception in 2008.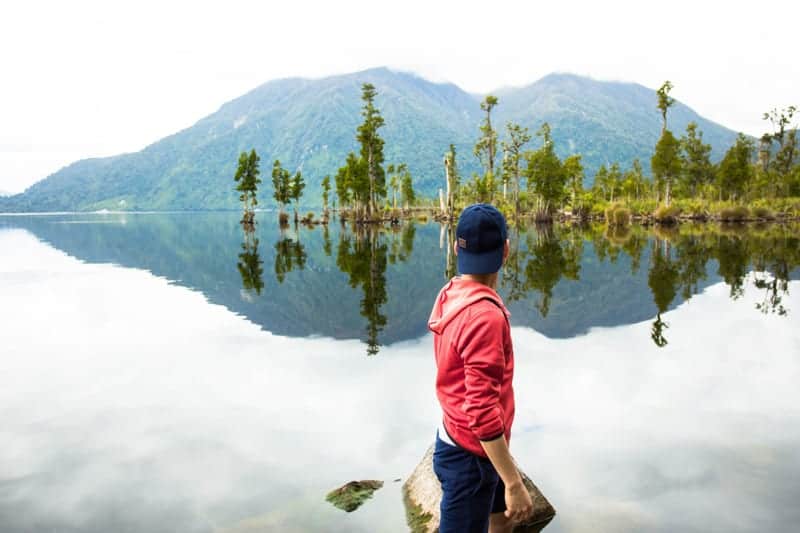 The healthiest countries in the world
Living a healthy life helps to live a life free from worry. But, when illness inevitably strikes, having access to great healthcare is also crucial. Different countries have different public health challenges, and the reality is that there is no 'one-size-fits-all' approach to resolving those challenges. Given this, it makes comparing the health outcomes of countries a complex task.
The Institute for Health Metrics and Evaluation is an independent health research centre in Seattle, USA. This leading think-tank compiles an annual report, the Global Burden of Disease Study (GBD). The World Health Organization originally commissioned this report in 1990.
The researchers of The Institute for Health Metrics and Evaluation use this report to deliver the Healthcare Access and Quality Index (HAQI).
The HAQI compares health data from virtually all countries in the world after compiling data from 195 countries and territories. Be aware, the does not release the HAQI every year, and the latest version is from 2016. The top 5 healthiest countries in the world were:
Iceland
Netherlands
The populations of these five countries overall lead healthy lives. Critically, when they do fall ill, there is an accessible, high-quality health care system to support them. A disease that is trivial in Iceland may be fatal in Afganistan. Where you live makes all the difference in the world.
Quality Expat Health Insurance helps in your time of need. Our article covers everything you need to choose the right cover.
Is a prosperous nation a safe nation?
If you have food on your table and a roof over your head, you are less likely to commit a crime. "A hungry man is an angry man." is an ancient proverb as true today as it was when it was spoken.
All human beings have some basic needs, including food and shelter. Community, education, and economic opportunity follow soon after.
The Legatum Institute compares countries across the world and creates an annual report, the Prosperity Index.
Legatum bases the report on 12 pillars of prosperity. Some of these pillars of prosperity are investment environment, enterprise conditions, market access and infrastructure and economic equality, among others.
The report considers much more than just GDP or individual net wealth. A prosperous nation is one where basic needs are met, opportunities are open to all, and pathways to prosperity exist.
Legatum ranks the following countries the highest on the 2019 Prosperity Index:
Denmark
Norway
According to Legatum, the top 5 most prosperous nations are all in Europe. In fact, Europe has the majority of countries in the top twenty, ceding just seven spaces for non-European countries. Interestingly, income inequality is lowest in Europe among all the continents of the world.
In case you were wondering, the Legatum Prosperity Index ranks Iceland at number ten. Surprisingly, countries like the United States of America and China do not feature in the top 10 on the index. This exclusion is even though these two countries have the world's largest economies and the biggest military forces. They also have the largest number of billionaires.
Prosperous doesn't have to mean expensive. Check out our detailed article on the Cheapest Places to Live for more information.
The safest countries in Africa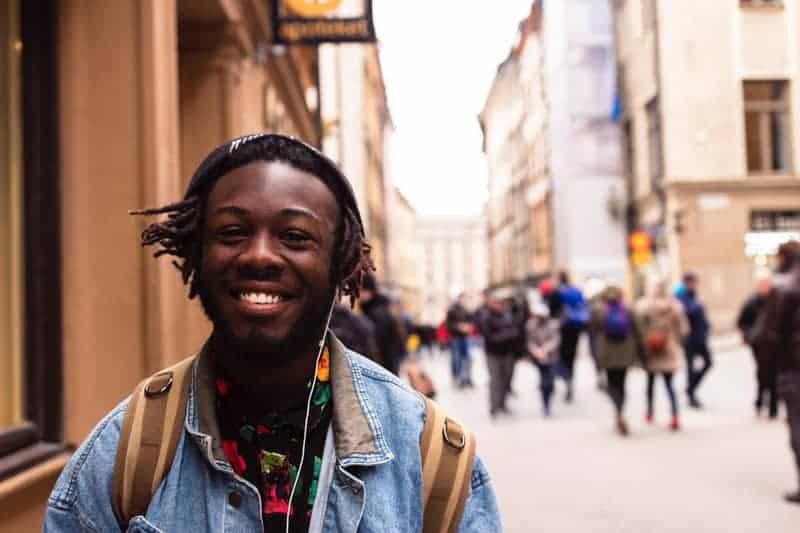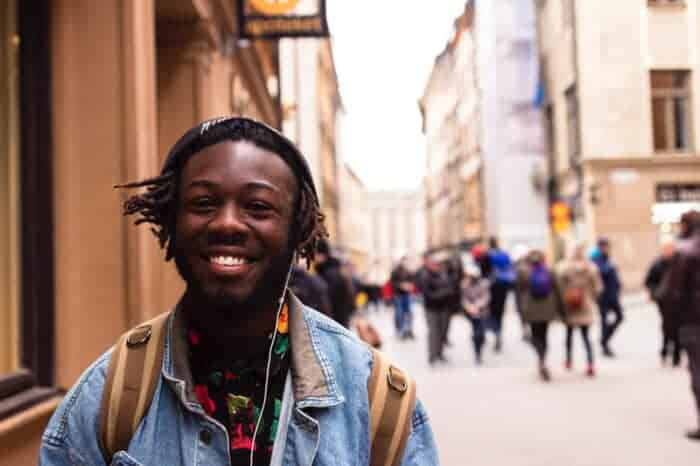 Africa is the cradle of humanity, a vast continent of 54 countries. Africa's population is over 1 billion people, and there is a wide range of cultures.
Africa, in general, has high levels of wealth inequality. This inequality means that countries in Africa can have a wide range of safety outcomes within their borders.
In much of Africa, many people are prosperous and have access to excellent healthcare. Unfortunately, due to wealth inequality, large portions of the population may not have the same access. For example, South Africa has world-class health care and a well-resourced police force. Does this make South Africa safe? Not for everyone. The quality of healthcare is dependent on what you can afford. And, policing is not uniform, with levels of crime much lower in some areas than others. Despite this, South Africa has a large and content Expat population and millions of happy visitors.
The safest places to live vs the safest places to travel
Indeed, travellers and tourists can testify that there are many safe places to visit in Africa. Indeed, the vast majority of the 67 million visitors in 2018 found Africa perfectly safe to travel through.
They enjoy Africa from the safaris of Kenya and Namibia, the history of Egypt and Sudan, and the beaches of Mozambique and Senegal. Rwanda's gorillas, Malawi's lakes, and Morocco's buzzing bazaars. In all these places and more, you'll get a warm welcome from Africa's people.
Less well known is the safe and comfortable life that an Expat can lead in Africa.
We've looked at a combination of the Global Peace Index (GPI) and Prosperity Index (PI) rankings to make our selection. Here are our top 4 safest countries in Africa to live as an Expat.
Mauritius (GPI – 25 and PI – 44)
Mauritius merits its reputation as the safest country in Africa. The government had a long-term focus on lifting the standard of living, and it has paid off.
The country has had excellent positions on Safety Indices reaching back more than a decade.
The World Bank also ranks Mauritius first in Africa and twentieth worldwide for ease of doing business. For this reason, it has become a regional hub for commerce in Africa.
There are many visas options for those that are thinking of moving to Mauritius. We also have a fantastic partner that you can speak to about your move to this wonderful island country.
Seychelles (GPI – n/a and PI – 48)
Seychelles is another island nation. It has the highest per capita GPD in Africa is classified as a "high-income economy" by the World Bank.
It has a good healthcare system and a strong infrastructure to support it. Seychelles is well on track to meet the Millennium Development goals that are a pathway to long term prosperity for its citizens.
Expats love the laid back lifestyle and friendly local people. And, feeling safe helps to relax right into island life.
Botswana (GPI – 30 and PI – 76)
Botswana is a landlocked country that is one of the most popular safari destinations in Africa. It is home to well-known tourist attractions like the Okavango Delta, the Kalahari Desert and the Chobe National Park.
For Expats, there is a wealth of opportunities. Botswana's tourism, mining, and agriculture employ many people from around the world. And, Expat satisfaction is high in no small part because of the security that Botswana offers.
Botswana has had a stable democratic government since Independence 1966.
Ghana (GPI – 44 and PI – 102)
Ghana is famous for its natural beauty, gold and cocoa. Many famous chocolate makers source their premium cocoa from Ghana.
Expats are common in the capital, Accra, as well as in the more remote parts of this West African nation. More recently, it became an oil-producing country, and this is generating wealth and attracting skilled professionals from around the world.
Ghana is a long term, stable democracy and a regional power.
The safest places in South America and Central America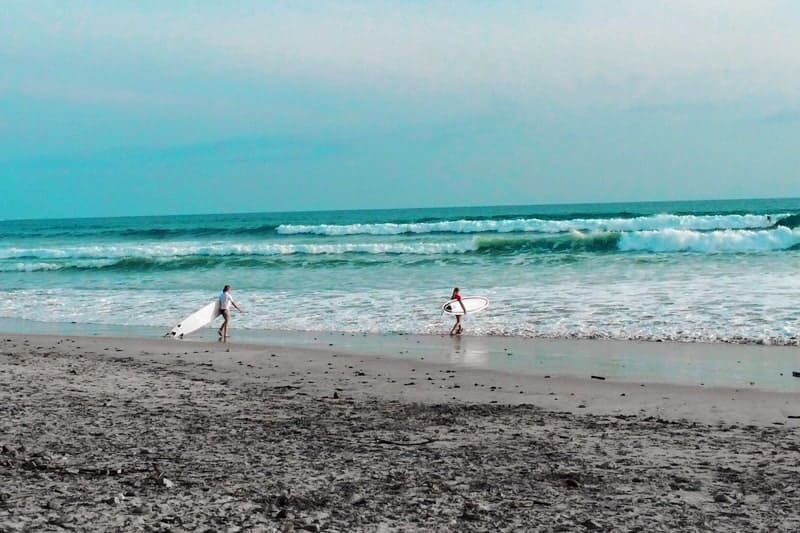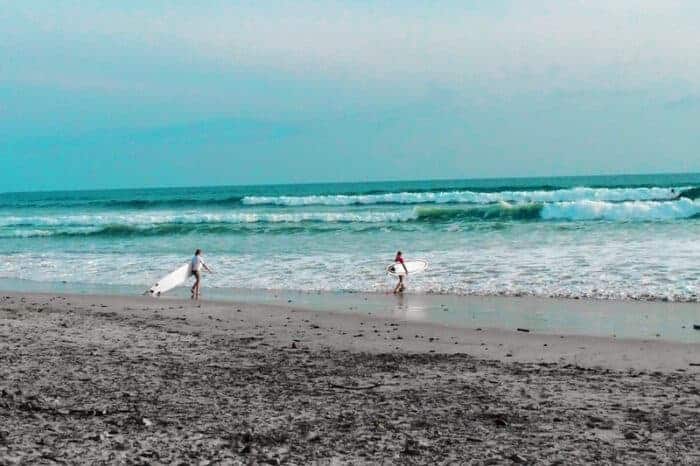 We've bundled Central and South America together for this section. This selection covers the continent for Mexico in the North to Chile in the South. The 21 countries of this region are hugely varied. Again, we've used a combination of the Global Peace Index (GPI) and the Prosperity Index (PI) rankings to make our selection. Here are our top 5 safest countries in South America and Central America for Expats.
Chile (GPI – 27 and PI – 37)
Chile is a representative democracy of nearly 20 million people. Famous for having more than 6,000kms of coastline it much more than just a natural wonder.
The Chilean economy is one of the strongest in the region, and it is ranked as a "high-income country" by the World Bank. A fast-growing economy has allowed the government to reduce poverty levels significantly. There is still income inequality, and more work will be needed to address this issue.
The economy is based on agriculture, mining, tourism, and financial services. All of these industries are drivers for Expat employment.
Costa Rica (GPI – 33 and PI – 38)
Costa Rica famously disbanded its army in 1949. This attitude has driven much of the philosophy that makes Costa Rica such a safe country.
The country has had an extended period of stable economic growth. The economy is diverse, with tourism, agriculture, and specialist manufacturing major sectors of employment.
Spending on social programs and infrastructure mean that Costa Rica has one of the highest standards of living in the region.
Uruguay (GPI – 34 and PI – 39)
Uruguay is politically and economically stable. It is also free from major natural disasters that can impact other nations in the region, such as earthquakes and hurricanes.
There is lower than average social and economic disparity, and this is a large factor in making Uraguay safe for Expats and locals alike.
Expats also have full rights to buy, own and sell property and businesses. This, coupled with an excellent healthcare system, make it an excellent destination for Expats looking for security and safety.
Panama (GPI – 47 and PI – 51)
Panama has largely emerged from a difficult period. There are still areas that are considered dangerous due to the drug trade, but they are localized and contained.
Expats live a very secure life, both in Panama City, Boquete and other regional towns. Healthcare is excellent, and the locals are welcoming and helpful.
Argentina (GPI – 75 and PI – 59)
Expats have long been attracted to the lifestyle on offer in Argentina. Natural disasters and extreme weather events are very rare here.
The low-cost of living (especially with foreign exchange.) means Expats can easily afford top-quality healthcare and facilities. Argentina's government invested heavily in healthcare, and the benefits are plain to see.
Expats love the safety and tranquility of small towns and villages. And, those living in Buenos Aires get the European feel and bustling city life.
Why don't you speak to our partner in Argentina today to see how you can move to this beautiful country?
The safest countries in Europe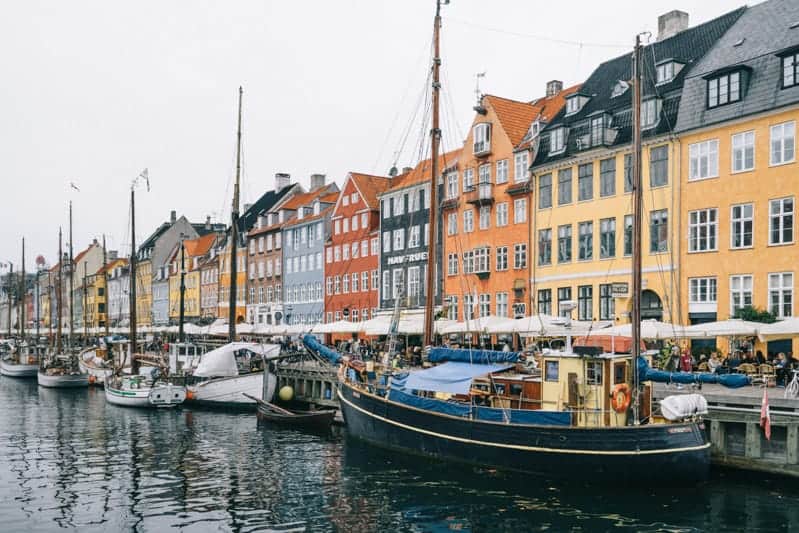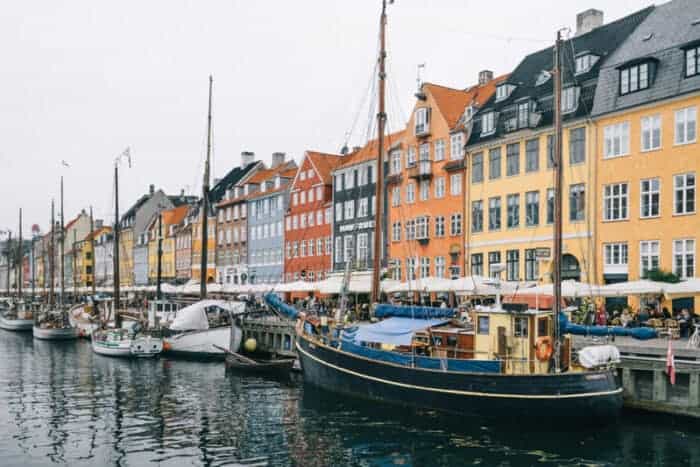 Europe dominates lists of the safest countries to live. The region has had a long period of stable, democratic governments which have driven growth. Social programs have remained strong, and the European Union has helped to build infrastructure to support national economies.
We've used a combination of the Global Peace Index (GPI) and the Prosperity Index (PI) rankings to make our selection. Here are our top 5 safest countries in Europe.
Iceland (GPI – 1 and PI – 10)
Iceland has topped the GPI since 2008. This small country with just 350,000 citizens has a robust economy. The GFC of 2008 was a massive blow, but the economy recovered with decisive government intervention.
It is one of the most egalitarian countries on the planet, backed by a robust education system.
Iceland's economy is powered by 85% renewable energy, with 99% of electricity generation from green power.
Tourism, manufacturing, and finance are the drivers of the Icelandic economy and are the sectors that employ most Expats.
Portugal (GPI – 3 and PI – 26)
Portugal being safe just one reason it is so popular with Expats. The low cost-of-living, quality healthcare, and stable political environment are others.
Portugal's Expat community is split between workers and retirees. The climate, security and welcoming people have made it a favourite for retirees from around the world.
The capital Lisbon, the historic city of Porto, and the beautiful Algarve all offer some of Portugal's magic to Expats.
Austria (GPI – 4 and PI – 13)
Austria is one of the wealthiest nations in the world. Successive governments have spent wisely on infrastructure, healthcare and education.
This investment has provided an excellent place for Expats to live safely. Vienna has a large Expat population, but many Expats choose to live in smaller towns and cities across the country.
Low crime levels, very few extreme weather events or natural disasters, and stable politics make Austria a very safe place to live.
Denmark (GPI – 5 and PI – 1)
Denmark is another wealthy country that has invested heavily for the future. It has robust political and social systems that ensure a peaceful nation.
Crime is low and managed effectively through progressive policing and justice systems.
Denmark has a strong public healthcare system. It is fully taxpayer-funded so you never pay for care. Systems like subsidized childcare mean those who want to work can, and that creates an equitable and safe society.
Finland (GPI – 14 and PI – 5)
Finland has the most-trusted police force in the world. This reputation is a reflection of the 5.5 million inhabitants feeling of safety in their country.
Finland also has high levels of personal freedom, prosperity and stable government.
Finland's universal healthcare system is publicly funded and one of the best in the world. Your out-of-pocket costs for care are exceptionally low.
The safest countries in Asia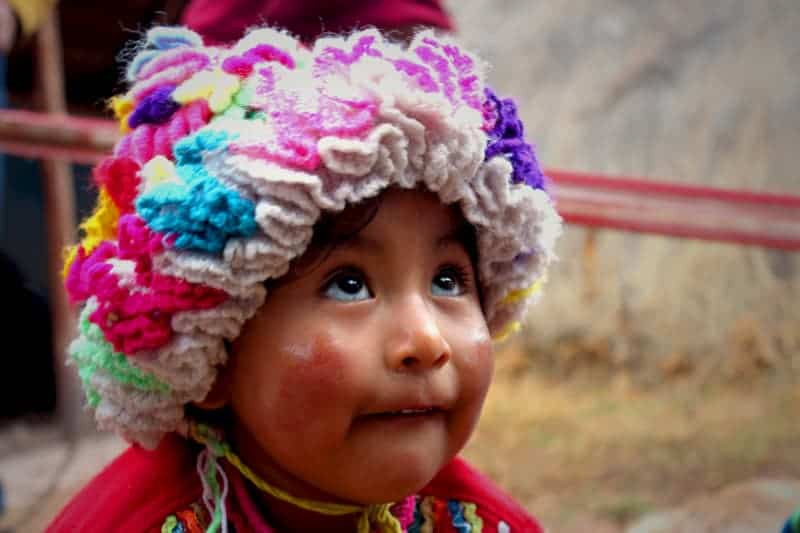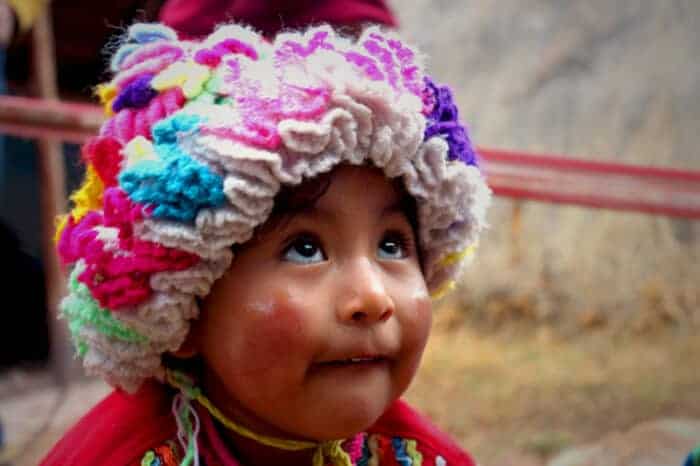 Asia is one of the most diverse continents in the world. It is also the biggest continent in terms of landmass and population, with a whopping 4.6 billion people.
The Global Peace Index (GPI) and the Prosperity Index (PI) rankings inform our selection of the top 5 safest countries in Asia.
Singapore (GPI – 7 and PI – 16)
Singapore is an island city-state that thrives as a global financial hub. It is famous for being safe, organized, and clean.
There is a large Expat community in Singapore, and the nation ranks highly on Expat satisfaction surveys. The safety and security of Singapore is a large part of the attraction.
Many Singapore Expats have a story of leaving a wallet or camera and returning later to find it untouched.
In 2014 Bloomberg ranked Singapore's healthcare system as the most efficient in the world, and this reputation is well-earned.
Japan (GPI – 9 and PI – 19)
Japan has exceptionally low crime levels and strong social cohesion. It is vulnerable to natural disasters, but the government has demonstrated a capacity for quick, effective response.
The country is safe, efficient, and clean.
Healthcare is world-class and affordable. Expats who get over the culture shock on arrival often end up living here for many years.
Bhutan (GPI – 15 and PI – n/a)
Bhutan has attracted people seeking peace and tranquillity for many years. The mountainous kingdom is a constitutional monarchy with an elected parliament.
It is famous for measuring Gross National Happiness as a key measure of government. Strong environmental stewardship is part of this, meaning that the country offers pristine nature in many places.
Crime rates are very low, and social inclusion and cohesion are very strong.
Malaysia (GPI – 16 and PI – 85)
Malaysia is a nation of 35 million people in the South China Sea. The industrial sector has driven the rapidly developing economy.
Kuala Lumpur is the capital and economic powerhouse, but Expats live all over the country.
Healthcare is accessible and free for all, but there is a higher tier private system. Most Expats use the private system, which is world-class, and Expat health insurance is still very inexpensive.
The safest Caribbean islands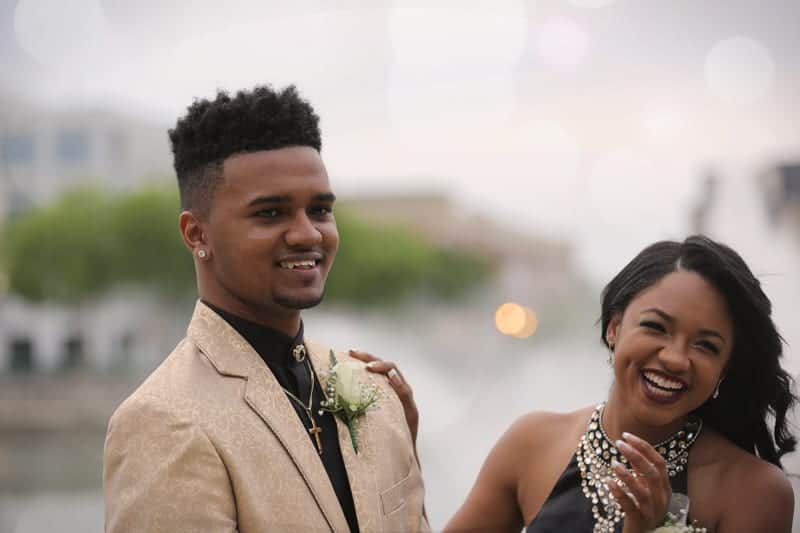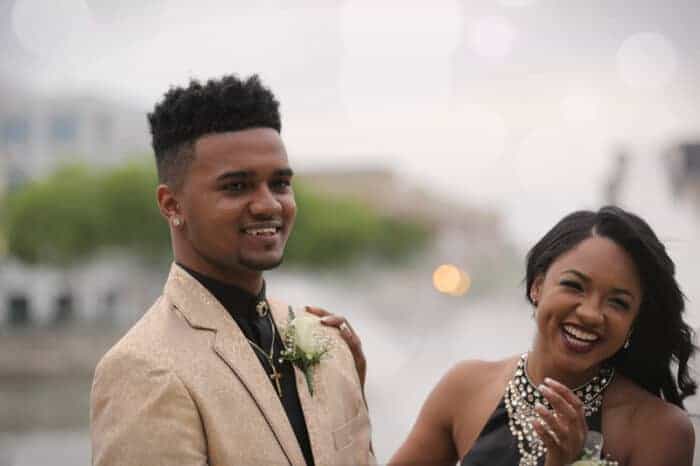 The Caribbean Sea contains some of the most beautiful countries in the world. There are also some fantastic choices for Expats looking to enjoy island life. We looked at a range of factors to decide which Caribbean islands are safest.
Here are our top 4 Caribbean islands for a safe life.
Barbados
Living in Barbados is one of the safest options in the Caribbean. It has one of the lowest crime rates in the region, and the friendly Barbados Royal Police Force is a visible and significant presence.
Education levels are high, and there is a recognition that tourists and Expats drive the economy. This recognition means that foreigners are welcomed and respected.
There is one glaring exception; LGBTI people are not welcome here. Barbados still has antiquated anti-homosexuality laws.
While Barbados is on the edge of the Caribbean hurricane belt, there has not been a storm impact since 2010.
Grenada
The US State Department travel advisories rank Grenada as Level 1 and one of the safest Caribbean Islands.
Crime rates are very low for both Expats and locals. The national violent crime rate has also been consistently low for many years.
Grenada is also outside the principle hurricane channel for the Caribbean, and so the island is considered safer than the rest of the Caribbean.
Bermuda
Bermuda has long been considered a safe place to visit. The last decade has seen low levels of violent crime reported, consistent with Bermuda's reputation as a safe place to live.
Expats move here to for work in the tourism and finance industries. They stay for a relaxed life and beautiful beaches. Healthcare is of high quality, and Expat Health Insurance is not prohibitively expensive.
Aruba
Aruba has one of the lowest crime rates of all the Caribbean nations. Violent crime rates are especially low. part of this is due to Aruba having lower wealth inequality than other nations in the region. The higher median nation wage means that there is less poverty.
The unofficial motto of Aruba is "One Happy Island." This is true for the strong communities here that include locals and Expats alike.
Aruba is also south of the hurricane belt. This makes direct hits from hurricanes exceptionally rare.
The safest places to live in the rest of the world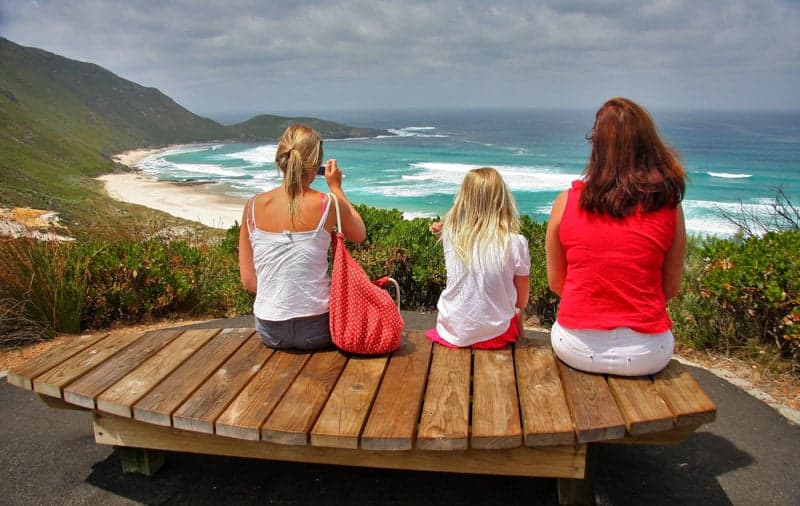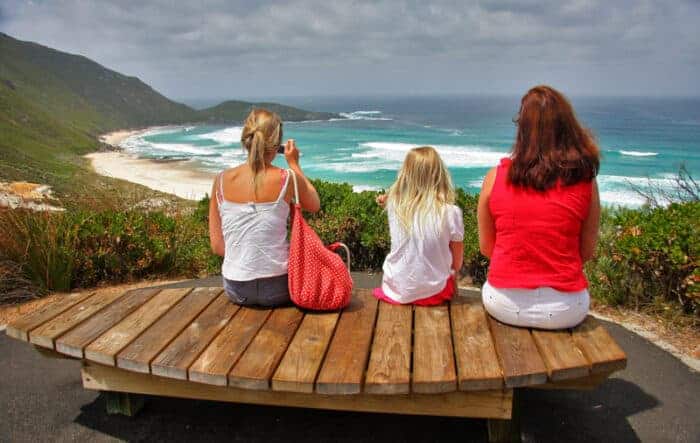 We've covered four of the world's continents. Here's the best from North America and the Pacific. We have added the Global Peace Index (GPI) and the Prosperity Index (PI) rankings after each country.
Canada (GPI – 6 and PI – 14)
No list of the safest countries in the world would be complete without Canada. Immigrants consistently say that safety and security is a significant reason for their move to Canada.
Canada is a stable democracy with a sound economy. The median annual salary is CAD$27,000 with discrepancies between East and West as well as city vs country. The country's healthcare system is excellent and affordable.
Crime rates have been consistently dropping, with a very low violent crime rate. Social cohesion is high, and Canadians rank highly for community involvement.
Australia (GPI – 13 and PI – 17)
Australia has a reputation for scary creatures, but that isn't the real story. The country ranks highly for safety and security on most measures.
The island nation of 25 million has built a robust social framework that supports security.
In Australia, the healthcare system is excellent, with both public and private offerings. Australia's democracy is stable, and the economy is sound. The median home price has consistently risen over the last two decades, making housing stress a concern.
New Zealand (GPI – 2 and PI – 7)
The Land of the Long White Cloud is as safe as the name sounds. Life expectancies in New Zealand are excellent, and communities and governments prioritize safety.
In small-town New Zealand, it is not uncommon to hear that people still leave their doors unlocked.
Public health is good, and the nation has a strong sense of community. New Zealanders are generally welcoming and accepting of Expats.
New Zealand is a prosperous nation, with a median household income at around NZ100,000.
What is the cheapest and safest country to live in?
You may think that countries with low cost-of-living are not safe places to live. Happily, this is not the case.
Check our article on the Cheapest Places to Live in the World. As you'll see, a number of the countries on that list are featured here.
Portugal, Panama, Argentina, and Grenada are all low cost-of-living compared to their regional partners.
Others like Bulgaria, Montenegro, and Thailand rank well on the safest places to live rankings.
You don't have to give up living a safe life when you live in a low cost-of-living country. In fact, being able to afford excellent healthcare and live in a lovely part of town may make you safer.
What are the top 10 safest cities in the world?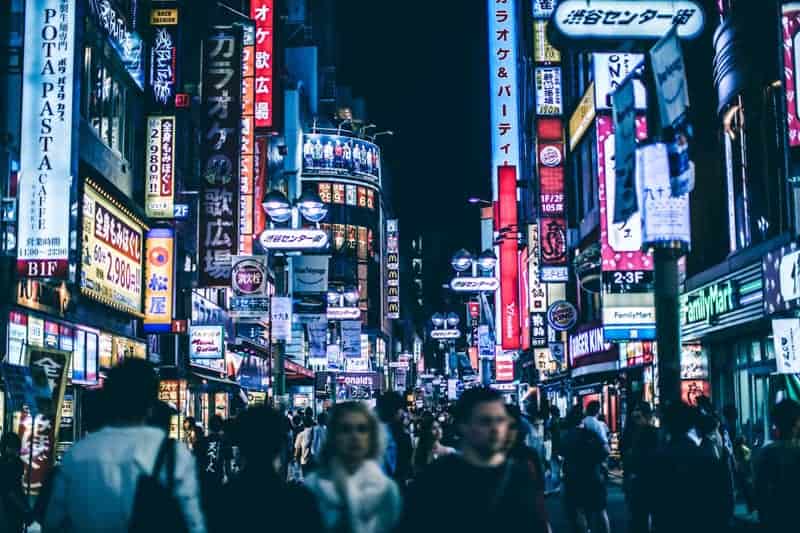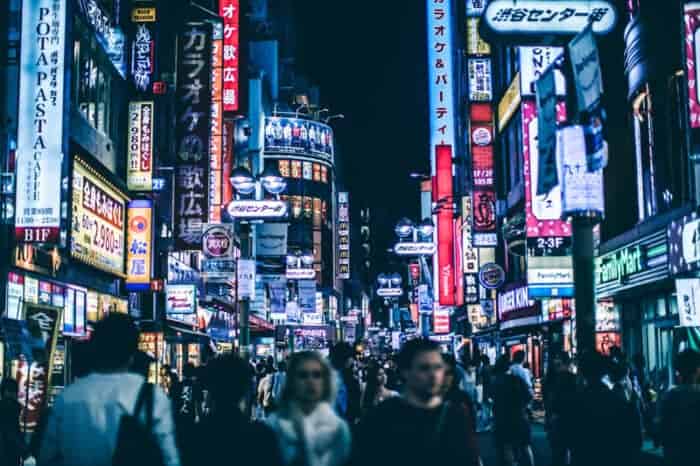 We were interested in which cities are the safest in the world. It makes sense that some will be from countries on our list, but there are some surprising additions.
The Economist's Intelligence Unit produced a report of the safest cities in the world in 2019. They looked at a range of issues for travellers, from personal safety to digital security. Here are the safest cities in the world according to their report.
Tokyo, Japan
Singapore
Osaka, Japan
Amsterdam, the Netherlands
Sydney, Australia
Toronto, Canada
Washington DC, US
Copenhagen, Denmark
Seoul, South Korea
Melbourne, Australia
How to choose from the safest places to live in the world?
One in every thirty people in the world is an international migrant, according to the World Migration Report. These are people looking for a better life for themselves and their families.
It helps to understand what makes a safe place to live. How you choose to live your life in every country will impact how safe you are. And, while just being safe doesn't mean being happy, it does help.
Moving countries is a big decision. Knowing that you have given your family the best chance to be safe and secure can make the decision much more comfortable.
The hope this guide will help you make your choice. It is a beautiful world full of opportunities.
Bon voyage!
Explore our country pages for all the visa, residency and citizenship information about your safest places to live.
Enjoy this article? Save it to Pinterest