Why do so many people choose to retire in Spain? All around the world, people approaching retirement are exploring how to make the best of their Golden Years. With an entire world to choose from, it can be a challenging decision to make. In this piece, we'll take a look at some pros and cons of retiring to Spain. We'll dig deeper into the various factors you may want to consider before making a move.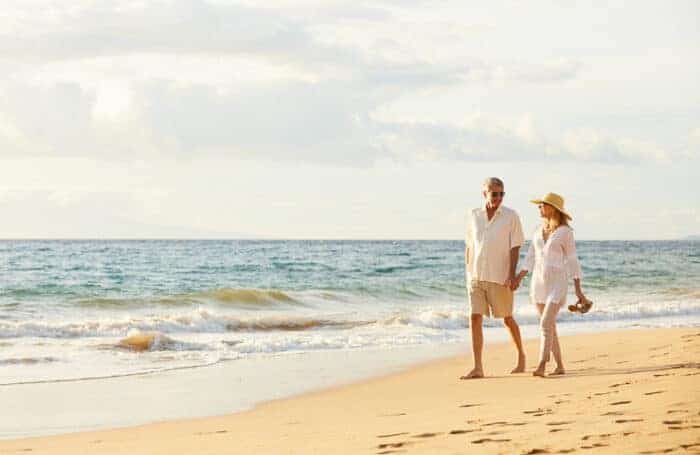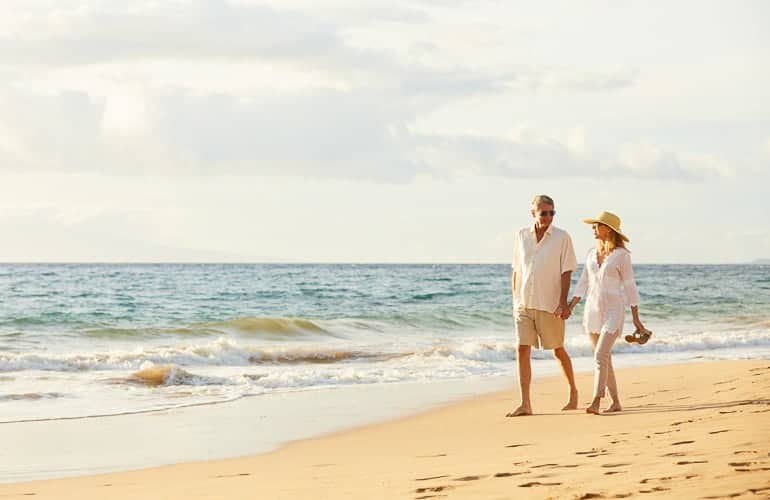 Retiring in Spain pros and cons
The largest country in Southern Europe, encompassing 505,990 square kilometers, Spain has a population of nearly 47 million.
Bordered to the south and east by the Mediterranean Sea, the country features more than 5,000 miles (ca. 8,000 km) of coastline. And that means numerous breathtaking beaches. It's also home to an impressive array of mountain ranges, including the Sierra Nevada and the Pyrenees. Perfect for those who prefer skiing and hiking to sunbathing and snorkeling.
But geographical diversity isn't the only thing you'll enjoy when retiring to Spain. Other pros include:
Spaniards are said to be among the nicest people in the world.
You'll find plenty of other Expats to befriend as well.
From tapas to wine, Spanish food and drink are world-renowned.
Opportunities to explore Spanish history and culture are plentiful.
Life in Spain moves at a slower pace, allowing more time for relaxation.
The cost of living is lower than in many other developed countries.
The Spanish public healthcare system is one of the best in the world.
Even in Spain's largest cities, risks from crime are minimal.
As a Spanish resident, you can travel freely in the SCHENGEN area of Europe.
Of course, retiring to Spain has its cons as well.
There are challenges with red tape and bureaucracy.
The immigration process can be challenging to manage on your own.
Coastal cities and towns are quite crowded in the summer.
Real estate commissions when buying property are high.
Expats do not have immediate access to public healthcare.
Communication can be challenging as there are several regional languages spoken in Spain, including Catalan, Galician, and Basque.
Wages and salaries are lower than in many other developed countries.
Our How to Move to Spain guide will help you plan your move.
Quality of healthcare in Spain
According to the National Institute of Aging, 60% of older adults have at least two chronic health conditions. And, a whopping 85% have at least one. Conditions like arthritis, high blood pressure, high cholesterol, and diabetes can be managed with good care. But, it's important to understand your healthcare options before retiring to Spain.
---
---
Healthcare for non-residents can be private or public
90% of Spaniards use public healthcare through the National Health System. However, not all Expats retiring to Spain will be able to take advantage of this free option.
To qualify, you'll need to work and pay social security contributions. Your employment can be either as an employee of a Spanish company or as a self-employed individual. Alternatively, you can make a monthly contribution to access public care.
For those using the private Spanish healthcare system, there are two options. Buy private health insurance, or pay for your healthcare out-of-pocket.
Public healthcare is free and comprehensive
The World Health Organization ranks Spain's public health system as among the best in the world. It's completely free to those who qualify and only requires payment of a small deductible on prescriptions. The physicians who work within the public system are generally well-trained, and the country has a good network of hospitals and medical centers.
That said, the wait time to see a specialist or schedule surgery or other procedure can be long. You're also unable to choose your own physician if you utilize the public health system, and some public hospitals may not employ English-speaking staff.
Private health insurance is available through dozens of companies
Spain has an excellent and affordable private healthcare system. So, if you don't qualify for Spain's public health system, you can secure a private health insurance plan through an insurance company. Plans are available that cover healthcare in Spain only, Europe-wide, or internationally, and prices vary accordingly.
Though private health plans may exclude pre-existing conditions, they may also allow you faster access to treatment. You'll also have a wider selection of physicians and specialists to choose from.
You have two different options for your cover. Click on the links for all the information you need to choose a perfect policy.
Best places to retire in Spain
It's easy to see Spain ranks as one of the best countries to live in. It ranks highly in everything from cultural influence and heritage to adventure and entrepreneurship. There are cities and towns scattered across the country's various geographic regions, so deciding exactly where to settle down can be challenging.
You'll need to weigh your personal preferences when making your selection. But we suggest you begin by considering some of the best places to live in Spain.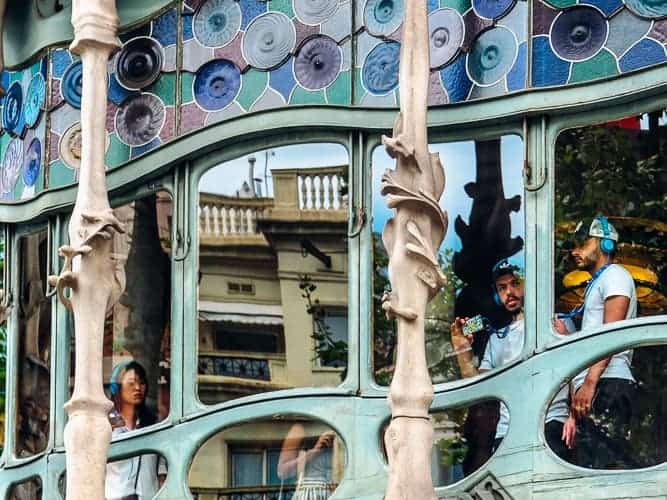 Costa del Sol
The 'Coast of the Sun' in southern Spain is known for the sandy beaches along its 160 kilometers of coastline. IT is also famous for its laid-back Mediterranean lifestyle. It also boasts more than 70 golf courses and glorious beaches. There's also lots of history to explore in old towns like Marbella and sites including the Alcazaba of Malaga. You'll also find plentiful museums, shopping centers, tapas bars, seafood restaurants, and nightclubs.
Costa Blanca
The 'White Coast' in southern Spain reaches from Denia in the north to Pilar de la Horadada in the south. Alicante is the capital city of the area and a popular tourism destination. From snorkeling and climbing to shopping, strolling, and perusing museums, Expats who retire to Costa Blanca will never be short on adventure.
Madrid
As the largest city in the country, Madrid is quite popular with those choosing to retire in Spain. Thanks to the warm, dry climate, sidewalk cafés and parks are plentiful. And despite being landlocked, the city's restaurants offer some of the best seafood dishes in the country. Residents say the public transport system in Madrid is excellent, and the markets offer everything from antiques to the finest Spanish produce.
Barcelona
Located on the northeastern Mediterranean coast of Spain, Barcelona offers warm sunshine most of the year along. The city mixes bustling activity and access to more than four kilometers of beach only a short walk away from the city's center. If you love architecture, art, live music, dancing, and carnivals, Barcelona will keep you entertained throughout your Golden Years.
Granada
Located at the foot of the Sierra Nevada mountains, Expats retiring to Granada enjoy hot summers and cool, damp winters. Trekking, skiing, and biking opportunities are plentiful in Spain's most spectacular natural park, which is less than one hour's drive away. The city itself has a rich history to explore, including the Alhambra, an enormous Arabic palace and fortress.
How much money do you need to retire in Spain?
Retirement in Spain is cheaper than in many other developed countries. The Where Can I Live Cheapest COuntries Index ranks Spain 128th. Average cost of living in Spain is around 70% of the same lifestyle in the USA and 85% in Germany. As with anywhere, your savings will depend on where you choose to settle and your lifestyle.
Your lifestyle will dictate the budget you need. However, many Expats report a very comfortable life in Spain on $25,000 US dollars a year or roughly $2,000 per month. That's equivalent to about €21,000 or €1,750 per month.
---
---
Taxes in Spain
Once you've been living in Spain for six months of a calendar year, you may be considered a Spanish resident for tax purposes. This means you must file a Spanish tax return each year.
You may have to pay Spanish income tax on your worldwide income. And, you may be liable to a wealth tax on global assets worth more than €1,000,000 (or €700,000, depending on your situation).
Along with income taxes, Spain accesses a value-added tax (VAT) on consumer goods. If you buy a retirement home, you'll also have to pay property taxes. Your city of residence will also impose a motor vehicle tax if you own a car.
Is it safe to retire to Spain?
The simple answer is yes. The Where Can LIve Safest Countries Index ranks Spain as the 21th Safest country in the world. It ranks highly on all metric, with only the risk from natural disasters outside the top rankings. While people do report rises of petty crime, even these incidents are largly isolated to busy tourist areas.
When comparing crime rates between the US, Canada, the UK, and Spain, Spain's are significantly lower. Violent crime is extremely rare, and pickpockets are likely the greatest danger you'll face.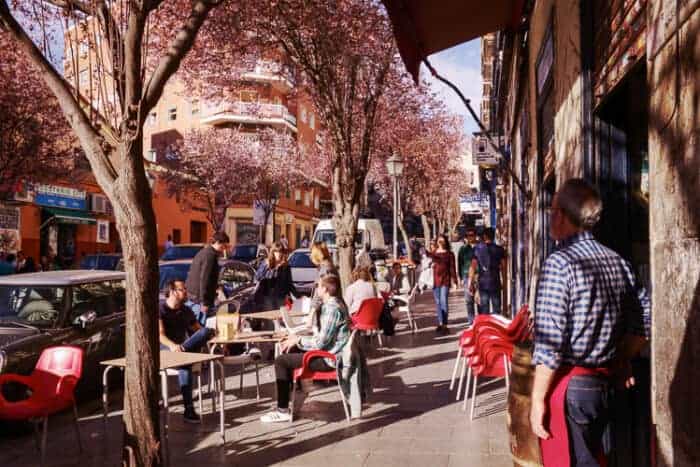 Retirement visa for Spain
Spain has been a member of the European Union since 1985. So, EU citizens will find it easy to retire in Spain as they won't need a retirement visa or residence permit. Non-EU citizens, on the other hand, will need to secure a Spanish retirement visa. There are several options available, but the best for you will probably be one of three.
For those with a pension, annuity, or investment income
If you're retiring to Spain to live on your pension, annuity, or investment income, you will probably want to apply for a non-lucrative visa. This visa is for non-working Expats with a reliable income source (including pensions) who wish to live in Spain for more than three months. The non-lucrative is often referred to as the retirement visa for Spain.
For requirements, the application process, fees, and more see our detailed article on Spain's non-lucrative visa.
For those who want to buy a home in Spain
Spain has a residency by investment program, also called the Spain Golden Visa. You can qualify for this visa by making a €500,000 investment in real estate. The investment can include buying a house for your own residence. This option works well as a retirement visa for Spain, but you can also legally work on this visa.
For those who want to continue working in Spain
If you want to continue to work in Spain, check out our Spain Work visas guide. After five years of living in the country, you can apply for permanent residency. Stay in Spain for ten years, and you can apply for Spanish citizenship, should you so choose.
Retire to Spain from the USA
If you'll are retiring to Spain from the USA, you'll need to apply for residency before you arrive. While you can live in Spain for 90 days as a tourist, you'll need a long-term residency card to stay longer.
The application process will begin at the Spanish consulate office in the USA that is designated for your city of permanent residence.
For most Americans retiring in Spain, the non-lucrative or the Golden visa are the best Spain retirement visa options.
Can UK citizens retire in Spain after Brexit?
Brexit has resulted in many changes related to world trade and immigration options. However, day-to-day life remains the same for most of the UK's citizens living in Spain. Those who've dreamt of retiring to Spain still have the ability to do so. You can learn more in this article about moving to Spain after Brexit.
You can continue to collect UK social security benefits in Spain.
Note: If you have a US State pension or private pension, you can have this paid to you in Spain, but not Medicare. It will be worth discussing pension and tax rules with an expert.
How to Retire in Spain
Expats retiring in Spain have amongst the highest satisfaction rates in the world. A beautiful country, low cost of living, and world-class Spanish healthcare are all positives. And living in Spain delivers those and much, much more.
Moving to another country may seem overwhelming. Finding the perfect Spain retirement visa option is just the start. Our recommended Spain immigration lawyers can guide you through the process. They'll help you to choose the perfect visa program and help with the application preparation and submission. They can even help you with paperwork, bank accounts, and other administration when you arrive in Spain.
Click here to book your planning session with them. We get fantastic reviews from everyone we send to them. See their 5-star reviews here.
We hope this helps your planning to retire to Spain!