The Portugal D7 Visa, or Portugal passive income visa, is an excellent option for any non-EU national looking to live in Portugal. To qualify, you must show that you have enough income to support yourself. We'll show you how to successfully apply for this popular Portuguese residency permit. It is also often used as a Portugal retirement visa.
What is the Portugal D7 Visa?
What are the D7 Visa requirements in 2022?
How to get the D7 Passive Income Visa?
What are the D7 application process and fees?
What are the benefits of the D7 Visa?
Using a quality Portuguese Immigration lawyer will improve your chances of a successful application and save you time and effort. You can book a consultation with our expert D7 partner here.heal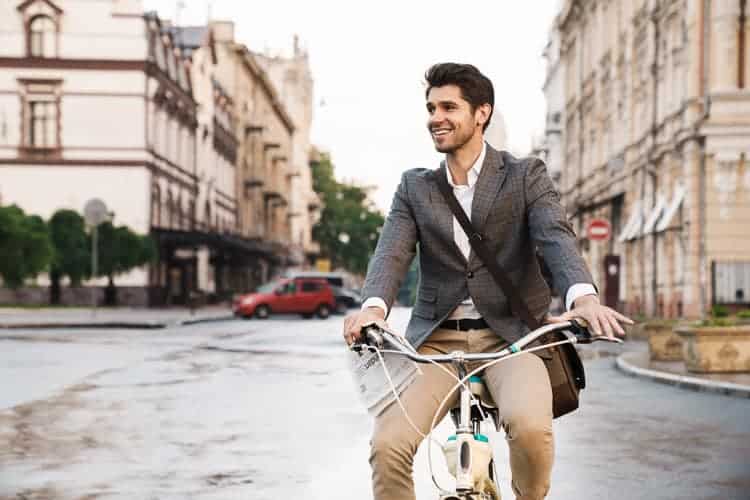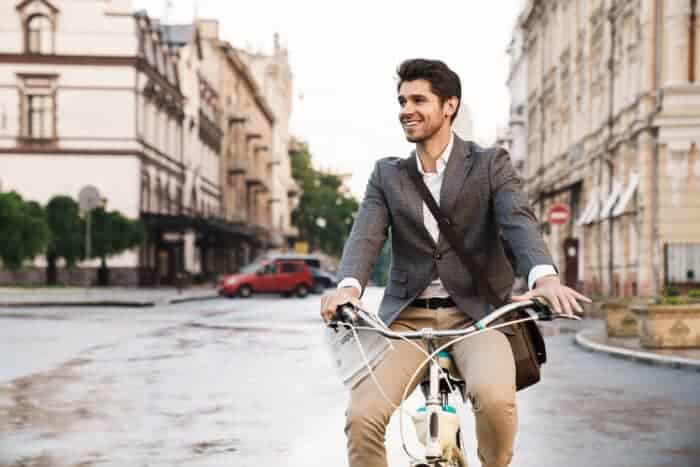 Our expert Portuguese immigration law partner verified this information in November 2021.
What is the Portugal D7 Visa?
Who is eligible for the D7 Passive Income visa?
This Portugal passive visa program is open to non-EU, EEA, or Swiss citizens; there are no restricted countries. EU, EEA, or Swiss citizens can live in Portugal without a visa but must register.
You can include dependent family members of the primary applicant.
Those able to meet the financial requirements (detailed below.)
People willing to live in Portugal for at least six months per year.
People who have no disqualifying crimes on their criminal record.
Retirees, who can use the D7 as a Portugal retirement visa.
2022 Portugal D7 visa income requirements
The Portugal D7 Passive income requirement is based on the government minimum wage.
UPDATE: On December 2, 2021, the government increased the 2022 minimum wage from €665 to €705, an increase of €40 per month.
New 2022 D7 Passive income visa minimum requirement
Lead applicant – €8,460 a year.
Dependent adults – €4,230 a year each (50% of the minimum wage).
Dependent children – €2,358 a year per child (30% of the minimum wage).
Expert D7 Visa Immigration Lawyer Advice on 2022 financial requirements
Our recommended Portugal D7 Expert Immigration Partners have successfully managed many applications. This is their advice based on many years of experience.
1. Consulates can interpret the guidelines differently.
The same application may be approved in one consulate and rejected in another. Individual embassies interpret the standards differently. These complexities mean getting quality advice can save you an unnecessary rejection.
2. Depositing the minimum income amount into a Portuguese bank account is strongly suggested for every D7 application.
Opening a bank account in Portugal and making a transfer before your application is strongly recommended. While increasing the deposit amount helps, there isn't a magic minimum to guarantee a successful application. The absolute minimum amount you should transfer is the total income requirement for everyone included in your application.
| | | |
| --- | --- | --- |
| Who is applying | 2021 | 2022 |
| Single Applicant | €7,980 | €8,460 |
| Applicant + 1 Adult | €11,970 | €12,690 |
| Applicant + 1 Adult + 1 Child | €14,364 | €15,228 |
| Applicant + 1 Adult + 2 Children | €16,758 | €17,766 |
3. All evidence of financial support helps your overall application.
You should include evidence of all sources of qualifying income on your application. Importantly, the Embassy will look at your situation as a whole. Your income, savings, and motivation letter will help to achieve the right outcome.
And, individual Embassies interpret the standards differently. These complexities mean getting quality advice can save you an unnecessary rejection.
Important D7 2022 financial requirement considerations
People on the application can pool their income. For example, a husband and wife have a pension income of €7,000 each, making €14,000 in total. Although neither reaches the €8,460, their cumulative income exceeds the €12,690 for a joint application (€8,460 + €4,230).
You should show a minimum of three months of historical income.
Acceptable income sources for the Portugal D7 visa
There are many sources you can use to show D7 income.
A retiree pension (as a Portugal retirement visa).
Annuity.
Rental property income.
Trust fund disbursement.
Dividends from shares.
Dividends from a business (that you don't actively manage).
Royalties.
Interest from savings.
Other regular investment income.
You'll need proof that the income is stable and will continue for the life of the visa. Again, specific embassies do make exceptions in some cases.
NOTE: Income from professional employment, including remote and freelance, will generally not be considered. However, there is no restriction on employment once you have your residency.
Using savings
Having substantial savings will help to support your case. However, it always helps to show some form of regular income, like a pension or investment.
You should always aim to transfer at least the minimum income requirement to a Portuguese bank account in your name.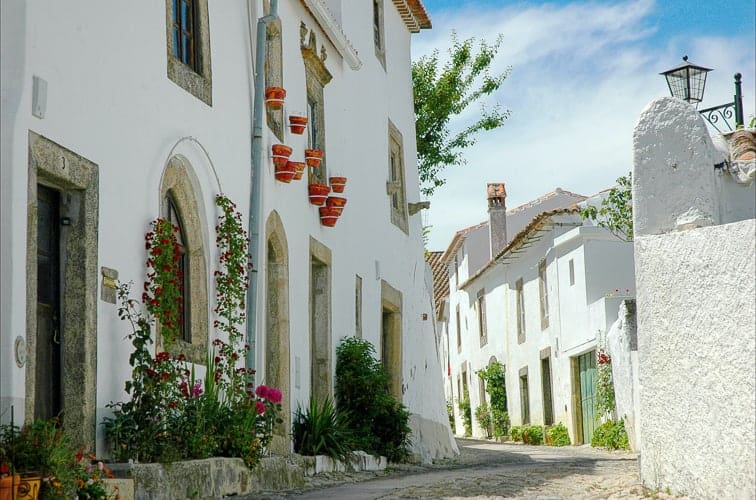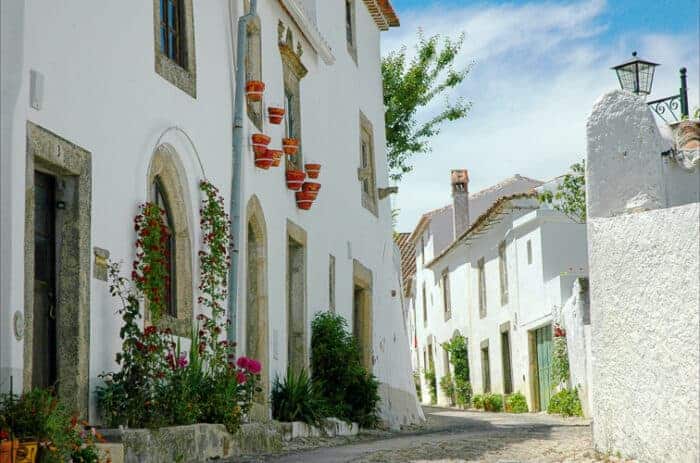 How to get your D7 residency in Portugal
There are six steps to complete the process. You will start in your home country's Portuguese Embassy and receive your resident card in Portugal.
Obtain a Portuguese bank account to allow for the transfer of sufficient funds.
Apply for the temporary D7 visa at your nearest Portuguese consulate or embassy. You cannot apply if you are in Portugal.
Once your visa has been granted, you have 120 days (4 months) to move to Portugal.
At this point, you should have a rental agreement or buy a property to give you a Portuguese residential address. You do need proof of accommodation in Portugal.
Request and attend an interview with Servicio De Extrangeiros e Fronteiras or SEF (the Portugal Immigration & Border service).
SEF will issue your D7 residence permit; this type of permit is valid for one year.
Documents for your Portugal D7 visa application
As well as the evidence of your financial status, you'll need the following documentation. You may provide other documents depending on your circumstances and Embassy.
At the embassy/consulate in your home country
Portugal D7 application form.
A personal letter with information to support your case.
Proof of income (bank statement, investment certificate, etc.).
Proof of accommodation.
Copy of your passport.
Two passport photos.
At the SEF appointment in Portugal
Valid Health Insurance cover until your residency is granted. This could be one of Expat health insurance policy, or Private Health Insurance Policy or a Travel Insurance Policy. If oyu are looking at long term private health cover we recommend International Insurance as an easy way to get the best quotes.
Police records from your home country.
SEF authorization to check your criminal record in Portugal.
You should provide certified translations of documents that are not in Portuguese.
If you apply with incorrect or missing documents, you will be delayed or rejected. For this reason, we always recommend that you use a Portuguese Immigration Lawyer. They will save you time, money, and hassle!
We have done a lot of research, assessed, and trialed a number of immigration lawyers for you. We have partnered with a company that has helped loads of our clients now, and we have received great feedback on them. You can book an initial consultation with them to decide if you are eligible and what documentation you need for your D7 Visa.
Portuguese D7 passive income visa fees
The exact fee depends on the embassy you apply to. If you budget €80 to €100 for the visas and the same for the residence permit, you'll have some change left over.
How long does the application process take?
The two parts are processed separately. In total, it can take up to four months to complete the process. This time excludes the gap between the issue of your visa and your move to Portugal for the SEF meeting.
Consulate application processing – four to eight weeks.
SEF residence permit – six to twelve weeks.
Getting an appointment with SEF, and the processing time can be longer in Porto and Lisbon.
How long is the Portugal D7 visa valid?
Portugal recently changed the D7 residence permit period, and many web pages still show the old information.
The D7 residence permit is issued for two years.
After that, you can extend for three years if you still meet the D7 requirements. There is no restriction on how many times you can renew.
After five years (2 + 3), you can qualify for a Portugal permanent residency (PR). Once you have PR, you no longer need to meet the passive income visa conditions.
OR
Passive income visa renewal process
The visa can be renewed in Portugal through SEF.
You'll need to show that you:
Met the conditions of your existing residency permit.
Have no serious criminal record.
Still qualify for the D7 visa for the new issue.
You get some great benefits with the D7 visa
As a D7 permit holder, you can live and work in Portugal.
Access to Portugal's excellent public healthcare system coverage. Once you have your residency, you'll need to register with the National Health Service (SNS).
You have entry and freedom of travel in the SCHENGEN area and 26 European Union nations.
You can register as a non-habitual resident (NHR) of Portugal for tax reasons. This tax regime gives you exemptions and exceptions on international income.
You are entitled to access Portugal's excellent education system.
Additional family members can be included on your residence permit.
Transferring to another immigration permission while living in Portugal is allowed.
There is no Portuguese language test when applying.
As you can see, there are crucial differences to Spain's non-lucrative visa.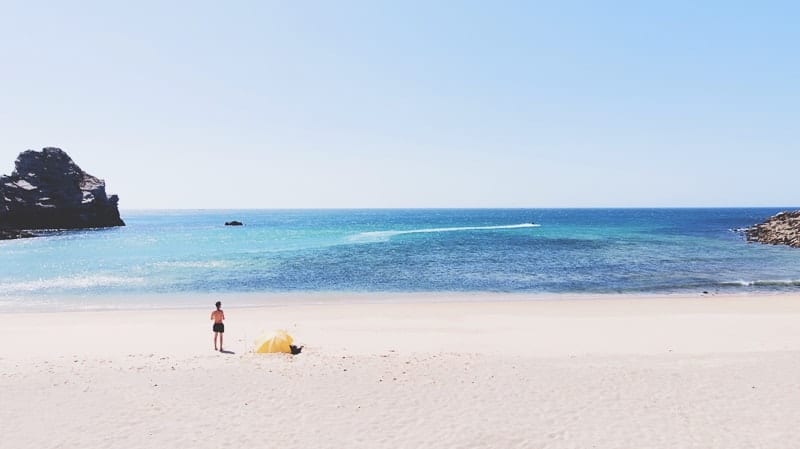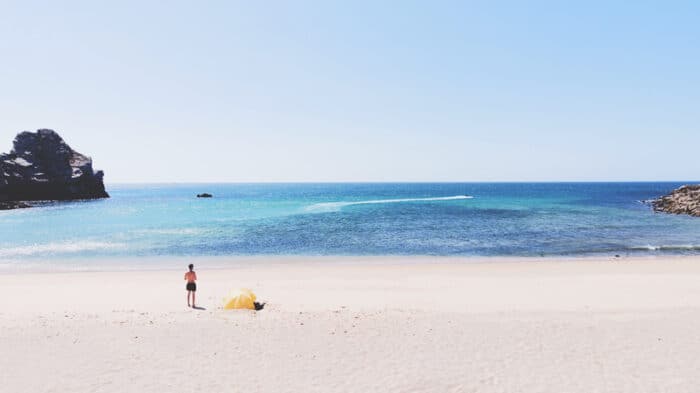 Restrictions
But, there are some things to know that you cannot do.
There is a limit to the number of times you can leave Portugal each year.
There is a minimum time you must live in Portugal. In each year you must spend at least four months in the country. In addition, you must not spend more than six consecutive months outside Portugal.
Portugal Retirement Visa
The D7 passive income visa is the best Portugal retirement visa for many retirees. If you want to retire to Portugal, this may well be the best option for you.
Many people have a qualifying passive income like a pension or annuity when they retire.
If you are looking to purchase a home for your retirement, the Portugal Golden Visa may be a better option.
Can I work on the Portugal D7 visa?
Yes, you can work in Portugal on a passive income visa. This makes Portugal one of the easiest European countries to move to without a job offer.
However, generally that foreign income won't count when you apply. Our partner has handled cases where embassies have approved remote or foreign employment pay, but this is not standard.
If you have a passive income stream available, the D7 is a great option for:
Remote workers and those with a remote job.
Freelancers.
Digital nomads.
Location-independent business owners.
Crypto traders and investors.
You can also accept a job in Portugal.
You'll need to understand the tax implications; we'd suggest chatting to a cross-border tax specialist about your specific circumstances.
If you are retired and use the D7 as a Portugal retirement visa, this may be less of a concern for you.
What family can you include under the D7 program?
You can add dependent family members.
A spouse or de facto (Portugal does recognize same-sex marriages).
Minor children.
Parents of the applicant or the applicant's spouse, if they are dependent on you.
Remember, you'll need to prove you have the resources to cover any dependents. If they have any income of their own, you can combine it on your application..
If you are already living in Portugal with a D7 residence permit, you can apply for family reunification for direct family members.
You can transfer to another residency permit.
Once you are in Portugal, you can transfer your D7 residence permit to any other program. You'll need to apply for your new Portugal residence permit or visa in the standard way.
The process and application depend on your new visa or residency permit.
D7 vs. Residency by Investment (Portugal Golden Visa)
Portugal has a residency by investment program, often called the Golden visa. This program is a pathway to Portuguese citizenship.
There are three significant differences to consider.
You'll need to invest a minimum of €280,000 (usually in Real Estate) to qualify for the residency by investment program.
You only have to visit Portugal for one week per year to maintain your residence permit. This makes it an excellent "Plan B" while remaining in your home country.
The Golden Visa application cost is significantly higher than the D7.
The D7 is the most common Portugal retirement visa with many advantages. However, the Golden Visa may be a better option for retirees looking to invest in qualifying real estate.
Learn all about Portugal's Golden Visas in our article.
Next steps for your Portugal D7 passive income visa
What are your next steps if you meet the Portugal passive income requirements?
Identify the correct Embassy for your application and start gathering all available documentation.
Ensure you have accurate translations and certified copies.
Remember that all aspects of the application are considered together, so you'll want to make sure yours is perfect to avoid disappointment.
Our expert immigration partner offers a no-obligation consultation for Where Can I Live readers. In the consultation, you'll meet with a D7 expert who will:
Take the time to understand your situation and needs.
Make sure that this is the correct visa for you and if not, recommend the easiest path to Portugal residency.
Outline the steps you should take and the documentation to collect.
Provide a transparent quote on managing your application to completion.
D7 Visa Portugal FAQ from Where Can I Live
Appendix A: Relevant Portuguese Legislation
Article 58, paragraph 1 of Law no. 23/2007 of July 4
Article 24 d) of Regulatory Decree no. 84/2007 of November 5
The two statutes detail the benefits, restrictions, and requirements of the Portugal retirement visa, Portugal Passive Income Visa, and D7 Visa Portugal.