You've decided to move to the Czech Republic. Now, what comes next? We'll cover everything you need: Czech visa and residency options, banking, driving, house hunting, and finding work in Czechia.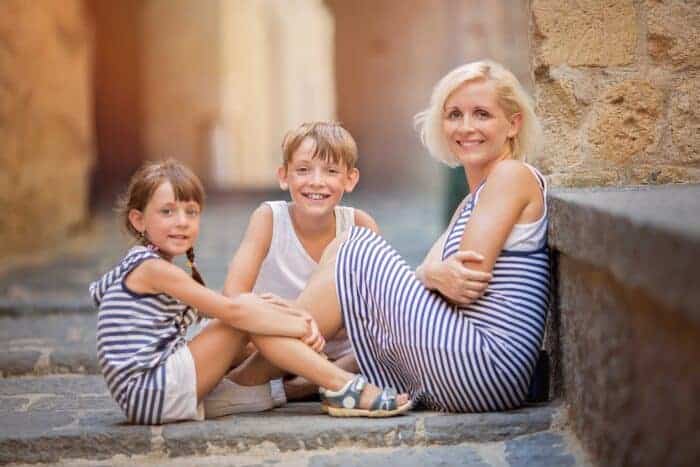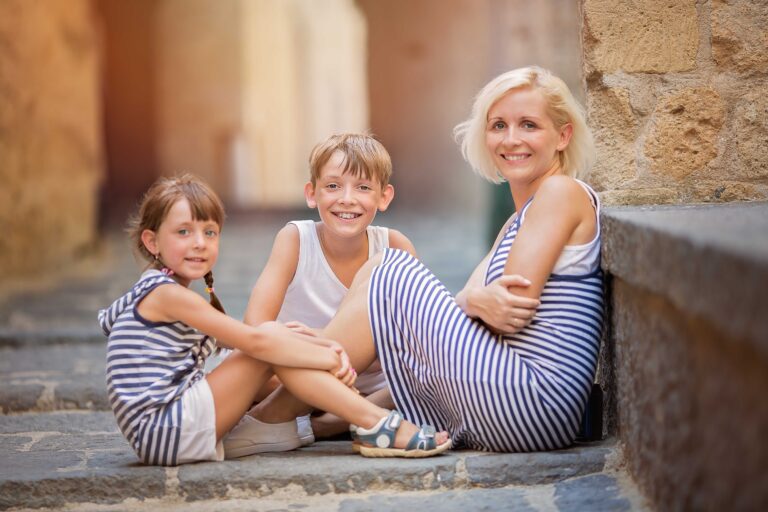 Why The Czech Republic?
Check out our Guide to Living in the Czech Republic. We look at why Expats move to the Czech Republic and love their new home.

The cost of living in the Czech Republic is low, meaning it's possible to find that elusive work-life balance. From the sunset across the Prague skyline from Riegrovy Sady to a beer garden in Letná Park, you'll be amazed. There's something for everyone in this beautiful country.

But before you relocate to Czechia, it's essential to get to grips with the steps in the moving process.
Immigrating to the Czech Republic
Before moving to the Czech Republic, the first thing to do is ensure you have the right immigration permission.
Visas for the Czech Republic
There are four types of visas for entering Czechia. We will go into detail on each of these further on:
SCHENGEN visa or short-term visa: for stays up to ninety days.
Long-term visa: for stays over ninety days to a maximum of one year.
Long-term residence permit: for those intending to reside longer than one year.
Residence permit: for those seeking permanent residence.
Czech Republic SCHENGEN Visa
If you are a citizen of one of these countries, you will need a SCHENGEN visa. As well as your application form, you will need to submit a valid passport, two passport photos, and the necessary documentation. The fee for a SCHENGEN visa is Kč 2,034.
Moving to the Czech Republic from the USA
Citizens of EU countries and countries outside this list, including the US, do not need to apply for tourist entry. You can stay in Czechia without a visa for up to ninety days. However, if you plan to stay for longer, you will need a long-term visa.
Long-term Visas for the Czech Republic
This visa type is for visitors staying in the country for longer than ninety days. You must have a valid reason for visiting and have proof to support your claim. Reasons include medical treatment, culture, sports, invitation, family, study, training, internship, or volunteering.

Long-term visas require:
Your passport.
A completed application form.
Two passport-sized photos.
Fingerprints.
Purpose of stay.
Proof of accommodation.
Proof of income.
Criminal record check.
Medical insurance (once approved).
When you apply outside Czechia, the visa fee is Kč 1000. However, if you are already in the country and apply for an extension, there is no fee.

You will receive a notification of whether your application has been successful or not within ninety days. Occasionally, it takes an extra thirty days if your case requires additional checks. For example, if your visa is for educational purposes, you should receive approval within sixty days.
---
---
The Czech Republic Family Visas
If your spouse is a citizen or permanent resident of the Czech Republic, you are probably eligible for residency. However, please note that your status as a spouse needs to be legally recognized in this country.

See our Czech Republic Citizenship article for more information on residency or citizenship based on descent.
Czech Republic Self-Employed Visa (Zivno)
The Czech Republic also offers a visa for self-employed people. To stay for more than a year, there are two steps.
Apply for a long-stay visa for the purpose of business (self-employment). You'll need to have a local address before you apply. Many people move to the Czech Republic on a tourist visa and then apply once in the country. This visa lasts 12 months.
Long-term resident permit (renewable up to 2 years at a time, depending on your insurance).
You will hear people talking about a Zivno – what is this? It is the official registration of your trade on the Živnostenský list, such as "Software developer." It is a requirement of the Long Stay Visa that your trade is on the list.

A significant advantage of the Czech Republic Zivno is the clear path to permanent residency; not all visa classes offer this.

For the Long Stay visa, you need to prove that you have available funds to cover your expenses for the duration of your stay. Although the rules do change, this is around €6,000 at present. In addition, you'll need a medical, and police clearance, proof of your professional skills, and health insurance.

The process changes and language can be a barrier, so we advise using a quality immigration lawyer to help you. Click here to see who we recommend and why we recommend them.
Czech Republic Work Visas
EU Blue Card
The "EU Blue Card" is a four-year temporary work and residence permit. To qualify, you need a recognized university degree or professional experience and a work contract or job offer. The Blue Card also gives you free movement within the Schengen area and enables your family to join you. You can find instructions and the procedure to apply for the EU Blue card in the Czech Republic on the Ministry of the interior website.
Czech Employee Card
You need to apply for an employee card if you are not eligible under the EU Blue Card Program. This permission allows the holder to work and live in Czechia legally. Employee cards are valid for up to two years but can be extended and issued for a specific position.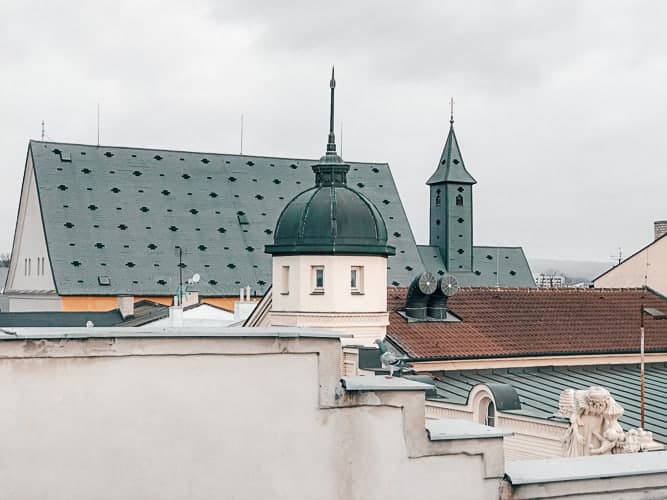 The Czech Republic Youth Mobility Visa
Citizens of five countries between the ages of 18-30 may be eligible for the Czech Republic Working Holiday program.
Canada
Chile
Taiwan
New Zealand
South Korean
Czech Republic Long-Term Residence Permit
For those moving to the Czech Republic from outside the EU, Expats need to fill out an application for either:
An employee card is issued as a long-term permit.
An EU Blue card is designed for a specific, highly-skilled job typically involving a University degree.
The EU Blue card gives you the freedom to move and work within the SCHENGEN area with your family.

If applying for an EU Blue Card, you will need a work contract for a minimum term of one year. This contract must show that the agreed-upon monthly or annual salary equals 1.5 times the average gross salary. You will need to show proof of your education, confirming your skillset.

If you do not qualify for the EU Blue Card, apply for an employee card. You will need a detailed work contract and documents showing proof of your professional qualifications.

Both applications require a passport, two passport-sized photos, proof of accommodation, and medical insurance. The fee for both is Kč 2,500.

As an Expat, you will need to renew your permit if you want to extend its validity. This applies to all residency permits. You can start the process four months before your old permit will expire.
The Czech Republic Permanent Residence Permit
After five years of continuous living in Czechia, an Expat can apply for permanent residency.

The documents required for this permit are:
The application.
Your passport.
One passport-sized photo.
Proof that you have been living in Czechia for at least five years.
Evidence of accommodation.
Proof of income.
A criminal record check (upon request).
A Czech language exam certificate.
The permit fee is Kč 2,500.

Once you have PR, you are on the path to Citizenship in the Czech Republic.
Make Czech Immigration Easier
After reading all the information above, if you are still unsure which visa is best for you or how to get it, you can book with our recommended immigration lawyers for a 30-minute consultation. After understanding your situation, they will let you know which visa is the easiest for you, and the steps to take, and they can also give you a quote to help manage the entire process for you.
Click here to book your 30-minute consultation and get clarity on your visa situation.
Retiring to Czechia
Czechia does not offer a retirement visa. Retired non-EU Expats will have to apply for a long-term visa annually. Retirees can list their purpose of stay as "study" and enroll in Czech language classes. This will also come in handy if you want to apply for permanent residency, as you will need to obtain a Czech language certificate.

This should not discourage retirees from moving to the Czech Republic. On the contrary, the low cost of living, high-quality healthcare, and community of Expats provides a safe and popular choice for retirees.

Moving to the Czech Republic from the UK after BREXIT
As of December 31st, 2020, BREXIT has changed the rules for UK citizens moving to the Czech Republic. You will need to apply for a long-term visa or residence permit if you plan on staying in Czechia for longer than ninety days.

The Withdrawal Agreement protects the rights of UK residents already residing in Czechia before January 1st, 2021. However, you should still have a valid residence permit. All residents must have obtained new documents before December 31st, 2021. Having this permit is necessary for you to live in Czechia legally.
Entering Czechia: Customs Information
Once your visa is approved (if you need one), you can begin to consider moving your personal items and belongings. Non-commercial items with the total value-added tax (VAT) not exceeding Kč 7,632 (land) and Kč 10,939 (air) per person are exempt from customs duties.

There are limits to the amount of alcohol and tobacco products that you can import into Czechia.

If you are taking a pet, it will need:
A rabies vaccine within twenty-one days before departure (with a rabies vaccine certificate signed by a veterinarian).
A microchip.
An EU health certificate.
---
---
Getting Set Up in Czechia
Registration When You Arrive
Within three days of your arrival, you must register your address at the Foreign Police Department or a Ministry of Interior office. This applies to non-EU citizens or EU citizens planning to stay for more than thirty days.

For prospective employees or EU Blue Card holders, you must provide biometric data. And you can obtain your registration card at the same time.

You'll need to present a valid travel document and a completed registration form, also available at the post office. In addition, you may need to show proof of travel and health insurance. Be aware that the process can be very bureaucratic. You may find yourself submitting documents that the immigration department already approved in your visa application.

The fee for the registration card is Kč 2,500 paid in the form of revenue stamps. These can be purchased at the post office.

EU citizens don't need a residency permit, but all other nationalities must apply for a long-term resident permit.
Banking
Once your long-term residence permit is approved, you'll be automatically assigned an identification number. This ten-digit number will serve as your tax identification number (TIN).

Opening a bank account is straightforward in Czechia. All you need is:
A passport.
One other form of identification, such as a driver's license, employee card, or proof of address.
Money to deposit. The minimum amount will vary depending on the bank, but it is usually between Kč 200-2,000.
Czech banks offer different benefits. Check out if your bank has English-speaking staff, low ATM fees, or user-friendly apps. Perhaps consider a bank with international partners. This will allow you to easily link your bank accounts back home. For example, CSOB bank, one of Czech's banking giants, has multiple correspondent banks worldwide.

You may need to transfer large sums of money as you move and settle into your new country. Please see our guide to International Money Transfers to get the best deals available.
Driving as a foreigner
If you have an EU or EEA Member national driving license, you can use it as long as you want.

Non-EU or EEA citizens with a foreign license fall into three categories.
Your nation's driving licenses follow the EU format. In this case, you have one year from your arrival date and must then swap your license for a Czech one.
You are a permanent resident of the Czech Republic. When your PR is issued, you have three months to swap your license for a local one.
All others must have an international driving license and take the full Czech test when it expires. South Korea and Japan are exempt and can swap licenses.
The Ministry of the Interior website has a guide to driving as a foreigner. There are guides to types of licenses, swapping licenses, and taking the driving test. The site is in Czech and English (it's an excellent destination for official information.)
Tax
There is a flat rate of tax of 15%. This applies if you are covered by your home country's social security system. Otherwise, you pay tax at 20.1%, which includes health and social security contributions. The rate reduces again when you have paid the necessary contributions.

Individuals who are not Czech residents for tax purposes only pay tax on income from Czech sources. You do not have to pay tax on income you receive elsewhere.

If you spent at least 183 days a year in Czechia, you are considered a permanent resident. This means you are likely to be taxed on your worldwide income unless there is a double taxation treaty with your home country.
---
---
House-hunting in Czechia
When moving to the Czech Republic, many Expats choose to rent a property before they buy a permanent home. This gives you a chance to decide on where to live and the home you want to end up in.
Renting
Czechia is one of the most affordable places to live in Europe. In the heart of Prague, the average rental price for a one-bedroom apartment is USD$850 per month. A similar apartment outside of Prague will be on average USD$700 per month. Some apartments come already furnished, and the rent price will reflect that.

Be aware: most apartments are not rent-controlled. Rental prices are lower than in many places in the USA and Europe, but landlords might charge Expats a higher rate than locals.

When looking for a place to rent, you will likely come across the terms "1+1" or "1+ kk." This terminology is common in Czech real estate and is designed to identify the type of rental space.

A "1+1 apartment in central Prague" describes a space with one bedroom and one kitchen. A "1 + kk," means that the kitchen is not in a separate room but part of another, larger room. "KK" is an acronym of a Czech word that essentially means "kitchen corner" or kitchenette.

Tip: There can be a premium on prices for Expats, so check out Czech language websites and listings. These sites sometimes advertise hidden bargains aimed at locals.
Rental Contracts
Renting in Czechia is relatively straightforward and is similar to renting in many countries. Upon applying, you will have to give your name and passport information. You'll also need to provide information for anyone who will be living with you.

One thing to be aware of is Czechia's laws for protecting landlords: the Civil Code. This code states that the owner of the rental can give three-months notice of cancellation of the contract if:
The tenant violates their lease.
The tenant is convicted of a criminal act.
It is in the public interest that the property is vacated.
Any other 'serious' reasons (to be determined in court).
The landlord requires the property for themselves, their spouse, or a relative.
All these conditions must be in the initial contract. Carefully read and consider your agreement before signing anything. If you plan on ending a lease, be sure to give at least three months' notice.
Utilities
The cost of utilities will be extra, you should budget around USD $250 per month. Some utilities may be included in the rent price.

There are a variety of internet providers in Czechia. And, many offer a package deal involving internet and mobile phone data at an affordable price. Set up will require proof of address and banking information.

Prepaid SIM cards are also available for more flexibility.
Buying a Home in Czechia
If renting doesn't suit your needs, buying property is an option for anyone with a Czech residence permit.

The first step is finding a genuine broker to help you through the process. This is crucial because the real estate market is unlicensed in Czechia. Real estate agents do not need special schooling or qualifications; the wrong option can mean big trouble.

Purchasing costs are:
Legal fees (negotiable, typically 1% + 19% VAT).
Registration fees (0.01% – 0.02%).
Agent's fees (2.5% – 5%).
The real estate acquisition tax, which was 4%, was abolished as of September 2020.

In Czechia, mortgage interest rates and annual housing taxes are low, making purchasing a desirable option.

Once you find a house you want to buy, you must register the property in the Cadastre records or Land Registry. These records allow a smooth transition of the ownership of the property. In addition, they verify that the property is free of any collateral and protect you from potential future issues. This registration takes a minimum of twenty days but usually takes between four and six weeks.

Once ownership is transferred, contracts can be signed. Again, pay close attention to the details with your lawyer, and contact them early if you have any concerns.

Setting up electricity and gas can be done by registering with local suppliers, usually done in person or over the phone. There are many companies to choose from.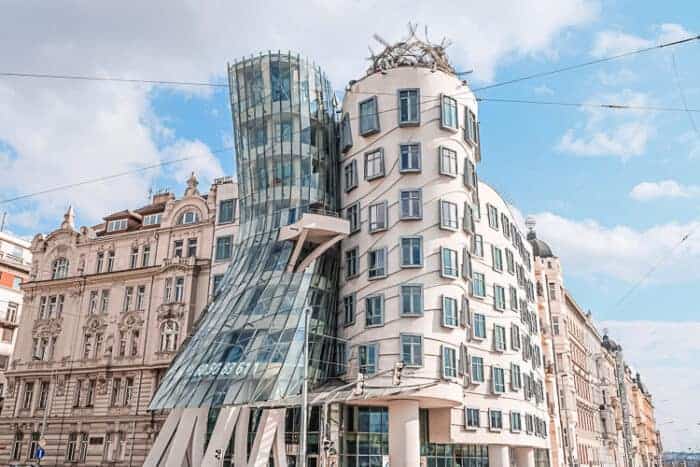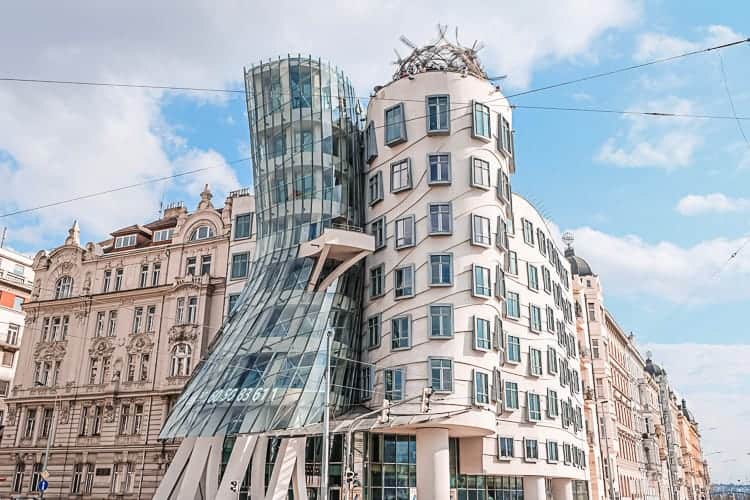 Finding Work
With all-time low unemployment rates and a growing economy, Expats moving to the Czech Republic for work are often successful.

Finding work for yourself or anyone accompanying you on your journey is possible with the right credentials and experience. Finding jobs can be as simple as researching online portals or contacting a local job recruitment center. Basing yourself in a large city will give you more opportunities.

Growing industries in Czechia are finance, IT, and tourism. Teaching English is also a popular option for Expats looking for work in the country.

Not speaking Czech doesn't mean you won't find work, as most large and international companies use English as their working language. However, speaking the local language will open up many more possibilities.
Life in Czechia
Lifestyle in the Czech Republic
The Czech people are known for being warm, friendly, and dedicated to growth and education. The country can be divided into two regions, Bohemia in the west and Moravia in the east. The people of Bohemia are said to be more reserved, while Moravians are said to be more welcoming.
The large population of foreigners in the Czech Republic ensures that Expats feel at home. The central location of Czechia also makes it ideal for traveling all over Europe. From arts and theatre to outdoor adventures, there's always something to do on the weekends. Expat life in Czechia can be a breath of fresh air.
Nightlife and Leisure Activities
Nightlife – Czechia has a vibrant nightlife with countless bars, nightclubs, and restaurants all over the country. The Czech love their alcohol so there's never any shortage of good drinks and a great party scene.
The Land of Castles – The country is home to 200 castles, each offering a unique look into the country's history. If you're in Czechia, you can't miss the opportunity to tour one of these historical wonders.
Outdoor Activities – With abundant natural beauty and stunning landscapes, there's a lot of fun to be had outdoors in the Czech Republic. You can embark on traditional mushrooming expeditions, take farm tours, and or visit zoos. The country is also full of natural gardens and parks that are perfect for everyday outings and picnics. The Czech love biking around town; their favorite sports include football, tennis, golf, and winter.
Czech culture
Czech Republic's diverse culture is a blend of German and Slavic influences with some Italian touches. Most of the western influences on Czechia are from Germany, giving the Czech an amplified sense of national identity.
Even Czech cuisine inspires Balkan and German cuisines with rich, creamy meals devoid of bread. Traditional staples include beer, pork, butter, cream, and potatoes with gravy. Music is also integral to life in Czechia and deeply tied to folk tradition.
Education
With a literacy rate of more than 99%, the Czech Republic prides itself on its high educational standards and academic opportunities. The educational system is similar to other Western countries where children attend preschool to secondary school before enrolling in a university. The Czech Republic offers several international schools and local schools to cater to locals and Expats alike.
A few tips when moving to the Czech Republic
If moving to Czechia, it's useful to consider some helpful tips.
English is not the national language, and not every Czech local will speak your language. Be patient and learn a couple of key phrases in Czech to bridge the language barrier – a little goes a long way!
"Dobrou chut" means "bon appétit." It is common to say this before eating, even amongst strangers.
It is polite to tip at restaurants. You usually round up to the nearest 50 or 100 Kč. At bars and cafés, tipping is not expected, but a few korunas is seen as polite.
Ready to Move to the Czech Republic? Your next steps…
From visiting the castle in Prague or spending time at the old town square, moving to The Czech Republic is as enticing as it sounds. Czechia offers good quality of life, a superior health care system, and a great work-life balance, making it one of the best Expat destinations in the world. There is truly something for all: history, art, nightlife, and sports (they love their ice hockey!).
Your very first step is to ensure you choose the right visa and apply successfully. To make this a whole lot easier, we recommend using a quality Czech Immigration Lawyer.
We have assessed the Czech Immigration Market, talked to several lawyers, and have chosen a great law firm to help our clients with any Czech Immigration matter. It wasn't easy in the Czech Republic. We interviewed five law firms before we were comfortable recommending Jaroslav and his team!
As a Where Can I Live Client, you can book a 30-minute consultation (€57) where they will clarify:
The easiest visa route for you and your family, depending on your situation.
The requirements, steps, and timeline for the visa.
A quote for helping you to get your visa.
Book your immigration consultation.
Make moving to the Czech Republic much easier with an immigration lawyer you can trust! Before you know it, you'll be sipping a coffee or beer at the local pub, admiring the amazing scenery.
Moving to the Czech Republic FAQ