Thinking of moving to Puerto Rico? If you are moving to Puerto Rico (PR) from the U.S.A. then relocation should be an easy transition. PR is a US territory that uses the US dollar. This makes finances and banking simple. Also, the cost of living is lower than on the mainland. To make it a less stressful experience, there are some important details to consider before moving to this beautiful Caribbean island.
Find out what Expats think about their new life with our guide to Living in Puerto Rico.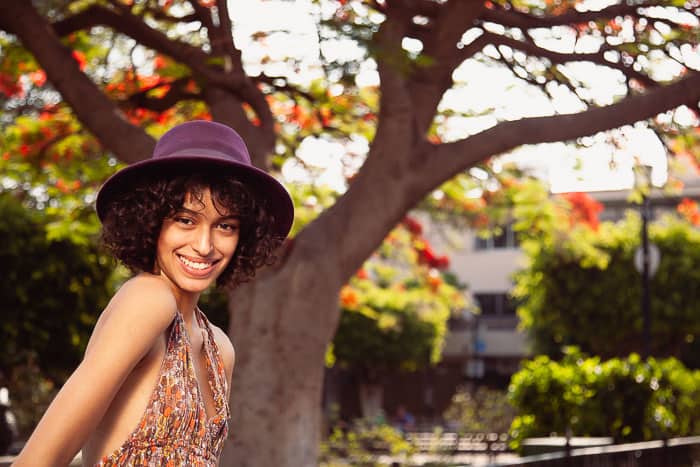 Puerto Rico entry visas and residency permits
US citizens moving to Puerto Rico
Puerto Rico became a US territory in 1898, and so US citizens don't need a visa or even a passport to move. There are no immigration restrictions on entry for US citizens. Before you move to Puerto Rico, you may need a business address. For virtual mailboxes in Puerto Rico, we recommend Piloto 151's service.
Non-US citizen's visa and residency permits
Remember, Puerto Rico is an unincorporated territory of the USA. This means that there is no separate PR immigration department.
US policy applies to immigration and emigration, nationality, and citizenship. You'll deal with the US immigration authorities for your visa for Puerto Rico.
Short-Stay Visas
If you are a citizen or resident of Visa Waiver Program (VWP) member country, you can travel to Puerto Rico without a visa. This only applies to stays of less than three months. You can't work, and you should register through the Electronic System for Travel Authorization (ESTA) beforehand.
To find the best US visa or residency option, use the Visa Wizard of the US Bureau of Consular Affairs.
You can use the Visa Waiver Program for:
Business
Tourism
Medical Treatments
Sporting or Cultural events
Education (non-degree credit only)
Non-visa waiver country citizens will need to apply for a B category Visa. Citizens of a VWC who want to stay for more than 90 days should also apply for this permission.
Business (visa category B-1)
Tourism (visa category B-2)
Combination of both purposes (B-1/B-2)
Work visas for moving to Puerto Rico
The US has a range of work visas for non-US citizens. You'll need to find the best suited to your situation. The US State Department website has lots of information.
The following work visas are available for those who plan to work in the US territory.
Temporary Employment Visa
Exchange Visitor Visa (meant for teachers, professors, and other participants)
Media Visa
Trade Treaty (for executives and specialists who work at companies from treaty countries).
Immigration options for a permanent move to Puerto Rico
For non-US citizens to move to Puerto Rico you'll need a green card or other immigration permission. The US offers residency options for:
Family Members
Employment
Adoption
Special Immigrant
Opening a bank account in Puerto Rico
PR uses the US dollar, making finances and banking simple. The largest bank in Puerto Rico is Banco Popular, which has many ATMs and physical branches throughout the island.
To open a personal account, you will need two types of ID and proof of residence in PR (such as a utility bill). You will also be asked for personal details, such as full name, date of birth, and marital status. You may also need to place a minimum deposit to open the account.
Some banks may require you to present your Social Security (SS) card. If you do not have a SS number or Tax ID, then you should fill out a W8-BEN form. This form will be sent to the US Internal Revenue Service, or IRS, which will supply you with a TIN (your tax ID). With a TIN you may report earned interest income with your tax returns.
If you don't have a SS number and are not a bona fide resident, you must visit a bank in the metro area. You must open an interest-bearing account with a TIN rather than a SS number. You can't apply for credit, but you will need to report earned income from interest-bearing accounts.
The IRS also issues an Employer Identification Number, or EIN, to identify entities in PR. It's easily obtained by applying online through the IRS website. Your number will be assigned to you immediately if requested online. You can also mail in or fax Form SS-4 to the IRS to get your EIN, which will take a bit longer.
Finding Accommodation in Puerto Rico
Average Rental Costs
A standard one-bedroom apartment in a city center in Puerto Rico costs about $800/month. An apartment of the same size outside the city will cost you about $484/per month.
For real estate property price information in Puerto Rico and market data availability, download the Urbital App.
How to rent a home in Puerto Rico
To rent an apartment in PR, check out ClasificadosOnline, Zillow, and Point2Homes. These websites have multiple options to suit your lifestyle and taste, but be wary that some listings may be outdated or incorrect.
Many newcomers tend to rent close to the beach, but those areas are generally more expensive to rent. No matter where you look, make sure you tour the property in person before signing your rental contract to avoid any misunderstandings. If you chose a place without looking at it, you might have issues. You don't want to end up with a place that needs repair, has old appliances, or has less space than you imagined.
Terms and conditions of renting are usually first discussed verbally and then a contract is signed. Make sure to read the contract carefully to ensure the agreed-upon terms are in writing and make revisions if necessary. Since tenant rights are more relaxed in PR than on the mainland, make sure the terms are clear. Check the return of your security deposit, legal and attorney fees, and maintenance issues.
Also, ensure it is written that you can break the contract if the landlord is slow to address maintenance issues. The right should cover you if they don't provide you with a habitable home as detailed in the contract. This can include things like working doors and windows, electricity and running water, etc.
Purchasing property in Puerto Rico
There are multiple reasons to buy a home in Puerto Rico. With its year-round warm weather and rich, vibrant culture, Puerto Rico is a beautiful destination to buy a home. Lucrative tax incentives are another reason to purchase a home on the island.
In 2019, Puerto Rico's Act 60 made it mandatory to buy a property within two years of obtaining a decree. Therefore, if you are an Act 60 Individual Resident Investor, you must purchase a home in PR to maintain your status.
Where to start if you are moving to Puerto Rico
Be wary that buying a property in PR can be very different than on the mainland. To be able to purchase a home in PR, you are required to be pre-qualified for a loan. If you are planning a cash purchase, you must show evidence of sufficient funds. A good credit score and a 20% down payment are the norms for getting a loan. If you are using an FHA loan, you have the option to purchase the property with a 3.5% down payment. Note that there is a maximum loan limit.
Speaking with a mortgage broker will help you determine a price range of how much you can afford. Your agent may refer you to an experienced mortgage broker who is fluent in English. They'll help explain the terms and conditions of the mortgage and avoid any miscommunications.
Where to buy
Whether looking for a beachside town or a lively city, you can find your Caribbean dream home in PR. Popular among foreign buyers are the areas of Condado, Isla Verde, Dorado Beach, and Palmas del Mar. Even though the cost of homes on the island is generally low, prices in these desirable neighborhoods are higher. The Urbital app is convenient to understand prices in specific markets.
To ensure you find the perfect home in your ideal neighborhood:
Compare the towns and cities that appeal to you, so they align with your lifestyle needs.
Speak with residents to get their opinion on the community.
Explore the area for local schools, shopping centers, grocery stores, places of interest, and local attractions.
Research the neighborhood's safety, traffic, and commute to work.
Consider further details about the area, such as flooding zones and aircraft noise if close to the airport.
Real Estate Agents
A qualified real estate agent can also help you determine a neighborhood that is right for you. They'll be familiar with the local market and communities in their service area.
Real estate agents in PR tend to work as dual agents, meaning they serve both the seller and the buyer. In this case, the seller will cover the realtor's commission, typically 5-6%. However, sometimes the buyer may be expected to cover a "hunter's fee."
A dual agent will likely steer you to their listings and may run out of appropriate properties to show you. You will then have to move on to another agent to continue house hunting.
Co-brokers or cooperating brokers (also known as buyer's agents) are also common and split commissions 50%-50% between agents. Sometimes, your agent might have to negotiate their commission with the seller's agent before showing the listing, which might lead to delays.
House Hunting
Unlike in the US mainland, PR does not benefit from a multiple listing service (MLS). In place of MLS, you can consult an agent's website or peruse online listing databases, such as ClasificadosOnline. This website is written entirely in Spanish and has outdated visuals but offers a comprehensive inventory of homes. Be careful with some of their listings as they may have unreliable information with outdated or even duplicate listings. Therefore, you must verify listings through a thorough inspection or a real estate agent.
Other database options are Point2Homes and Zillow, both user-friendly and up-to-date. Unfortunately, Zillow offers limited inventory, with many available properties not listed in their database.
Since no MLS is available, it is hard to have comparable sales data. As a solution, agents turn to TasaMax, a reliable third-party service that provides this information. The Urbital app is convenient to understand prices in specific markets.
Once you start touring homes in your price range and preferred neighborhoods, take notes and pictures of the homes to remember each property. If buying an apartment, verify that the building has a backup generator and is hurricane-proof.
Make an Offer
Once you have found your dream home, look to hire a lawyer, which will cost you a few hundred dollars. In PR, your offer starts with a verbal agreement that is then put into writing. A notary, not a lawyer, is the one who preps the sale and purchase of the deed. A lawyer can help you negotiate your contract to secure favorable terms and conditions. Therefore, hiring a lawyer is imperative when purchasing a home in an unfamiliar market.
The contract is an "option agreement" rather than the "purchase agreement" typically used in the US. In an "option agreement," the buyer puts up "option money," which is negotiable and ranges between 5-10% of the cost of the property. This money is then deposited in a trust account by the listing broker. The regulating entity that licenses brokers monitors the management of these accounts.
Get Funding
Mortgage interest rates are usually higher in PR than in the mainland. You might be better off getting a loan from a bank in the US, although many banks may not lend money in PR.
Interest rates will change throughout your home search, and lenders in PR usually don't lock in rates. Unexpected rate changes are a risk, but one you must take to avoid losing the option money you put upfront with your offer.
Home Inspections and Appraisals
A home inspection, which typically costs around $300, is highly recommended. A home inspection can save you from costly repairs that you might have overlooked. You can include a contingency clause on repairs in the option agreement if there are any. This clause should allow you to walk away from the deal, especially if it is a costly expense. The seller might not agree to these stipulations, but you can try.
It would be best to inspect all the appliances on the property like washers, dryers, refrigerators, furniture, generators, and cisterns. Ensure that the sales contract explicitly states the items included and excluded in the sale.
The lender will likely order an appraisal for the property, but your lawyer may suggest having the option agreement contingent on the inspection. Therefore, you can walk away or negotiate a lower price if the appraisal is lower than your offer.
Get Homeowners Insurance
Homeowner's insurance is imperative for protecting your property and you from potential liability. Additionally, your mortgage lender will require you to purchase insurance. Most major insurance companies operate in PR and offer a wide range of coverage.
As stated previously, homes in PR are susceptible to hurricanes. If the home is close to a body of water, there may be additional flood insurance restrictions. Therefore, the cost and coverage will mainly depend on the insurance company, the location of the home, and your needs. These policies most likely will include property and liability.
Closing on a Home
Closing transactions typically occur at the lending bank's office within 15-45 days. The final walk-through occurs before the closing. In PR, all the involved parties in the sale must be present at the closing. Also, be prepared for the process to take hours as there are plenty of proceedings and paperwork to sign. Your lawyer then registers the transaction with the Registry of Property in PR.
Some fees you, the buyer, are responsible for are: registration and filing fees, internal revenue stamps, and lawyer fees. The seller is responsible for additional fees, including overdue property tax and HOA dues.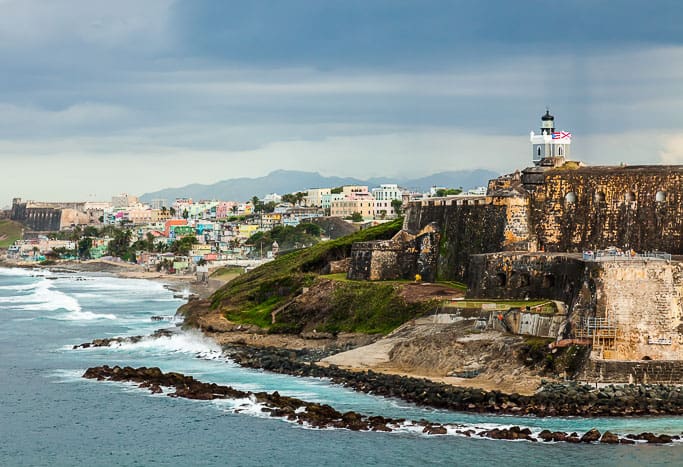 Best places to purchase a house in the country
Geographically speaking, Puerto Rico is very diverse! Selecting where to live is going to be entirely up to you. What are you looking for in terms of scenery and commodities? What does your gut tell you? Trust it!
Puerto Rico is made up of six different regions on the main island with 78 municipalities, including the smaller islands of Vieques and Culebra. Each area has its own unique characteristics and neighborhoods.
The pricing on real estate property for rent or sale will vary depending on the size of the unit and location. A well-known local resource for researching pricing is Clasificados Online.
Metro
The Metro is made up of seven towns, including the capital. This is considered the urban downtown of Puerto Rico. Here is where history and culture intersect with energetic city life.
North
There are nine towns in the north of Puerto Rico where you can explore splendid caves, beautiful beaches, and exceptional resorts.
South
The south of Puerto Rico comprises 11 towns. If you are looking to immerse yourself in colorful architecture, historic art, and stunning natural beauty, this is the ideal area for you.
East
Taking it to the east! Puerto Rico's eastern region consists of 15 towns where you get to enjoy secluded beaches, a legendary rainforest, museums, gardens, and island excursions.
West
Let's talk about the west aka the surfing capital of Puerto Rico. This region is the opposite of the metropolitan area. Some consider the western side to be a very relaxing area offering the best sunsets and surfer vibes.
Interior
We are removing ourselves from the coast and transporting to the Cordillera Central, the interior mountain region of Puerto Rico. History and culture in this region are rooted in agriculture running from east to west through 15 municipalities. Most of the island's coffee is produced here. There is diverse vegetation and several haciendas that you can visit to get fully immersed in the coffee experience.
The Islands
Boat rides, anyone? Meet us at Culebra & Vieques! These enchanting islands are a short boat ride away from Puerto Rico. You will find some of the world-renowned beaches and the world's brightest bioluminescent bay here. It's Puerto Rico's best-kept secret!
Setting up utilities in Puerto Rico
If you are moving to Puerto Rico you'll need to sort out your utilities.
Electricity (LUMA)
If renting an apartment, sign up with LUMA using their web portal. You will need the following documents for this process: a valid photo ID, lease, or renter's agreement. If buying or renting a property that needs a new electric service, call LUMA (1-844-888-5862) or go to any of their Customer Service Centers. You will need to provide a valid photo ID, social security number, and meter number. They'll also need the premise ID if available, and your contract (either for purchase or renting).
Water (AAA)
The main company that provides water and sewer service in Puerto Rico is called Autoridad de Acueductos y Alcantarillados, AAA. It is run by the local government, and it is as reliable as any other service anywhere else. To set up your water utility, head to the AAA website. Note that the website is in Spanish. If you are looking to access your account, go to "Mi Cuenta".
You can request the activation service through their virtual office, in person, or via email. To set up water service, provide the following information:
Full name
Social Security number
ID card or driver's license
Physical address
Postal address, if different from your physical address
Phone number
A picture of your water meter showing the serial number.
Plumbers Certification issued by a plumber certified by the Colegio de Maestro Plomero of Puerto Rico. Only required if the property is new or has been out of service for more than a year.
A down payment (AAA will indicate the exact amount when you apply for service)
If you own the property, the purchase agreement or deed of the property.
If you are renting, the rental or lease agreement Internet Service.
Internet
Puerto Rico has a number of Internet service providers throughout the island that you can choose from. Some options are Liberty, Claro, and Aeronet. If you live in a rural area, you might have minimal provider options. Activation time may also differ depending on where your home is located, the provider you choose, and the type of service you decide on. You most likely will need to provide the following information:
Full name
Social Security number
Physical address and postal address
Your rental contract, if applicable
A down payment or installation fee, if applicable
Healthcare in Puerto Rico
The Puerto Rico healthcare system is similar to what you will find in the U.S. system. There are quality medical facilities and experienced healthcare professionals available, although some areas are better equipped than others. You may also find some differences in insurance costs, access to care, and appointment wait times.
Medical Insurance in Puerto Rico
Healthcare in P.R. is not free, therefore you need an insurance plan to help cover your medical costs. If you are briefly visiting P.R., you can continue using your U.S. health insurance, but consider double-checking your coverage before traveling. However, for those moving permanently to Puerto Rico, switching to local insurance is best. If you qualify for Medicaid, you can continue using it as it is valid on the island.
Private Healthcare
Signing up for private insurance will provide you with better quality healthcare, shorter appointment wait times, and a larger pool of healthcare providers. Local insurance plans are widely accepted around the island, and most cover common health care costs, including medical, prescription, dental, and vision.
The largest provider of health insurance in P.R. is Triple-S Salud. Triple-S offers coverage for emergency services in the U.S. if the provider is part of the Blue Cross Blue Shield group. Other insurance providers include Humana, FirstMedical, MCS, and Plan de Socios de Auxilio Mutuo. MCS also offers healthcare coverage, including emergencies, in the United States. You may have to prequalify for treatment, so you should refer to your policy or contact customer service for more information.
You will find that premiums are usually more affordable than on the mainland. In the U.S., you typically have to deal with deductibles on your policy. This requires spending money out of pocket before your plan begins to cover your medical costs. In P.R., you do not need to worry about meeting a specific deductible. You cover the co-payment up-front (sometimes none) for each visit, your prescription, and emergency room visit. Of course, consider double-checking your insurance to verify your coverage.
Public Healthcare
Public healthcare in P.R. is offered through a government-funded program, Vital, where eligible low-income or special needs residents can receive insurance. This program is underfunded, causing a shortage of doctors as they move to the U.S. for better salaries and working conditions.
Find a Healthcare Provider
You can find all sorts of healthcare providers across P.R., from chiropractors and endocrinologists to physical therapists and cardiologists. No matter your medical needs, you will most likely find the right specialist for you. You will find that the metro area of San Juan has a more significant concentration of experienced doctors and high-quality medical care facilities. If you live farther away, don't fret, you will still find quality healthcare near you. You may have to travel a bit further for specialized care.
The best way to find a healthcare provider is by asking a friend or your primary care doctor for a referral. Directories provided by health insurance companies are usually outdated and offer inaccurate information. To make appointments, call the office directly (no online scheduling) and be prepared to wait weeks or months for a slot. Some use appointment windows treating on a first-come-first-serve basis, meaning you might be in the waiting room for a while.
There are also membership-based "concierge-style" options, such as Pravan Clinic, Premier Medical Access, Doctors on Call, Concierge Medical Services, and P.R. Concierge & Internal Medicine Services. They provide top-quality, personalized healthcare via in-person visits, online consultations, and more for a fee.
Pharmacies
If you need over-the-counter medicine or a prescription filled, there are plenty of local and chain pharmacies throughout the island. There are also large chains like Walgreens and CVS. Notably, most physician offices don't send a prescription directly to the pharmacy. You have to take it yourself.
Laboratory Tests
If you need lab work, there are plenty of laboratory facilities with bilingual staff throughout the island. Usually, you don't need to make an appointment, as they serve on a first-come-first-serve basis. Make sure you take your insurance card and lab work prescription to the facility. Before leaving, ask the lab when your labs will be ready. When ready, the lab will have you pick the results up or send them to you via email – not directly to the doctor. You will then need to make an appointment to review your lab results with your physician.
Hospitals and Emergency Services
In case of a medical emergency, dial 911 as in the US. Operators may not be bilingual and speak Spanish only, but you can be transferred to an English speaker if required.
Check your health insurance policy if it covers ambulance costs in an emergency. They may request payment upfront if the ambulance is from a private company.
There are various quality hospitals throughout the island. In the San Juan region, you can find Hospital Ashford (also known as El Presby) in Condado and Hospital Pavia in Santurce. Centro Medico is a public hospital that has excellent physicians and services. In Dorado, Sabanera Health, a hospital and outpatient health center that collaborates with Johns Hopkins, recently opened in March 2022.
Finding Work in Puerto Rico
If searching for a job, there are many multinational companies operating in PR. The island also has the world's largest pharmaceutical, energy, and technology firms. Also, tourism contributes significantly to the island's economy and also creates jobs for locals and foreigners. Manufacturing of chemicals, pharmaceutical products, machinery, electronics, clothing, and food employs about 10% of the total workforce.
In terms of taxes, you only need to report your income from PR sources if you are not a resident. If you meet the minimum income threshold, you are required to file an annual tax return even though income taxes are usually withheld from salaries and wages.
If you are a resident, you will be taxed on your worldwide income no matter where you earned it. Therefore, you are required to report it on your tax return and pay taxes if needed. You also have to report that income on your US tax return and pay your federal taxes. However, this doesn't mean you will be double-taxed as PR issues tax credits if taxes are paid to the federal or foreign government.
A non-US citizen looking for a work visa will need to follow US laws and go through immigration authorities.
Next Steps to move to Puerto Rico
If you have decided to move to Puerto Rico, congratulations! There is warm weather, sunny beaches, rich culture, delicious food, and friendly locals. There is no shortage of things to do on the island, with fun activities for every member of your family. Also, don't forget that PR is a US territory, making it easy for US citizens to move to Puerto Rico from the mainland. The currency is also the US dollar, so no need to worry about money exchange. Moving to Puerto Rico can be easier than you imagine.